Sarge's Super Sale Kicks Off Black Friday
20% Off Generals Merchandise All Weekend Long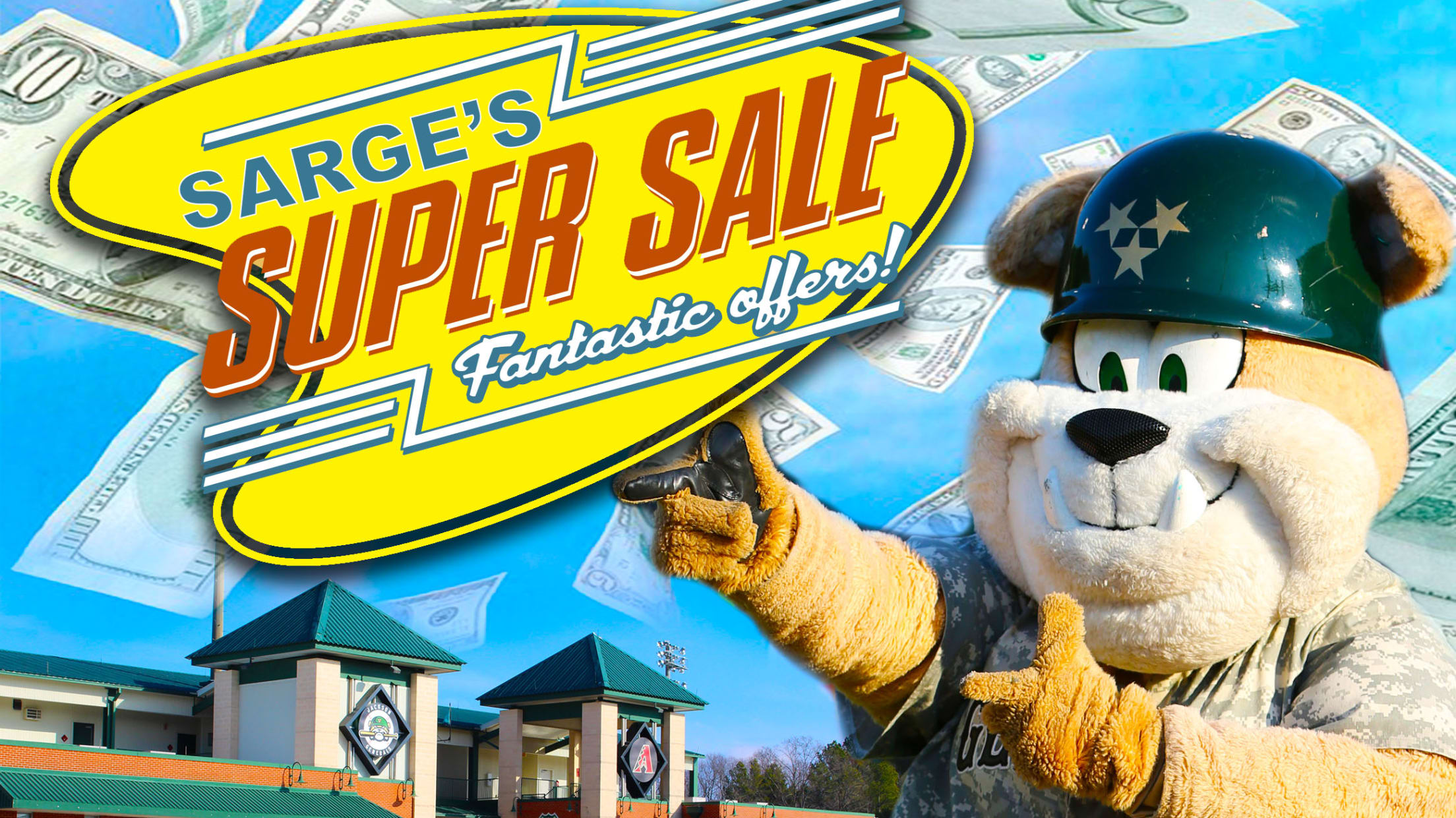 The Jackson Generals are rolling out a weekend full of discounts as Sarge's Super Sale begins on Black Friday! All team merchandise from The Generals Store will be on sale at 20% off through in-person or online purchases beginning at midnight after Thanksgiving. Fans can also save 10% on all
The Jackson Generals are rolling out a weekend full of discounts as Sarge's Super Sale begins on Black Friday! All team merchandise from The Generals Store will be on sale at 20% off through in-person or online purchases beginning at midnight after Thanksgiving. Fans can also save 10% on all New ERA products by using the promo codes listed below at checkout.
Sarge's Super Sale will run through Cyber Monday on December 2nd. The Generals Store will be closed for Thanksgiving and open from 5-9 pm on Friday and Saturday for those attending the Shadrack's Christmas Wonderland light display. To shop online this weekend, visit: https://bit.ly/35LmafT
Promo Codes at Checkout
SuperSargeSale - 20% off all team merchandise
SargeNewEra - 10% off all New Era merchandise
ABOUT THE JACKSON GENERALS
The Jackson Generals, a West Tennessee franchise since 1998, are the Double-A minor league affiliate of the Arizona Diamondbacks. The Generals play at The Ballpark at Jackson, Tennessee's 2017 & 2018 Pro Sports Field of the Year. In 2019, Jackson celebrated their third championship in four years, bringing home Southern League titles in 2016, 2018 and 2019. The Ballpark at Jackson will host the 2020 Southern League All-Star Game and Home-Run Derby on June 22nd and 23rd. For more information or to purchase 2020 season tickets, call 731-988-5299 or visit JacksonGeneralsBaseball.com.