SeaWolves Drop Series Opener in Richmond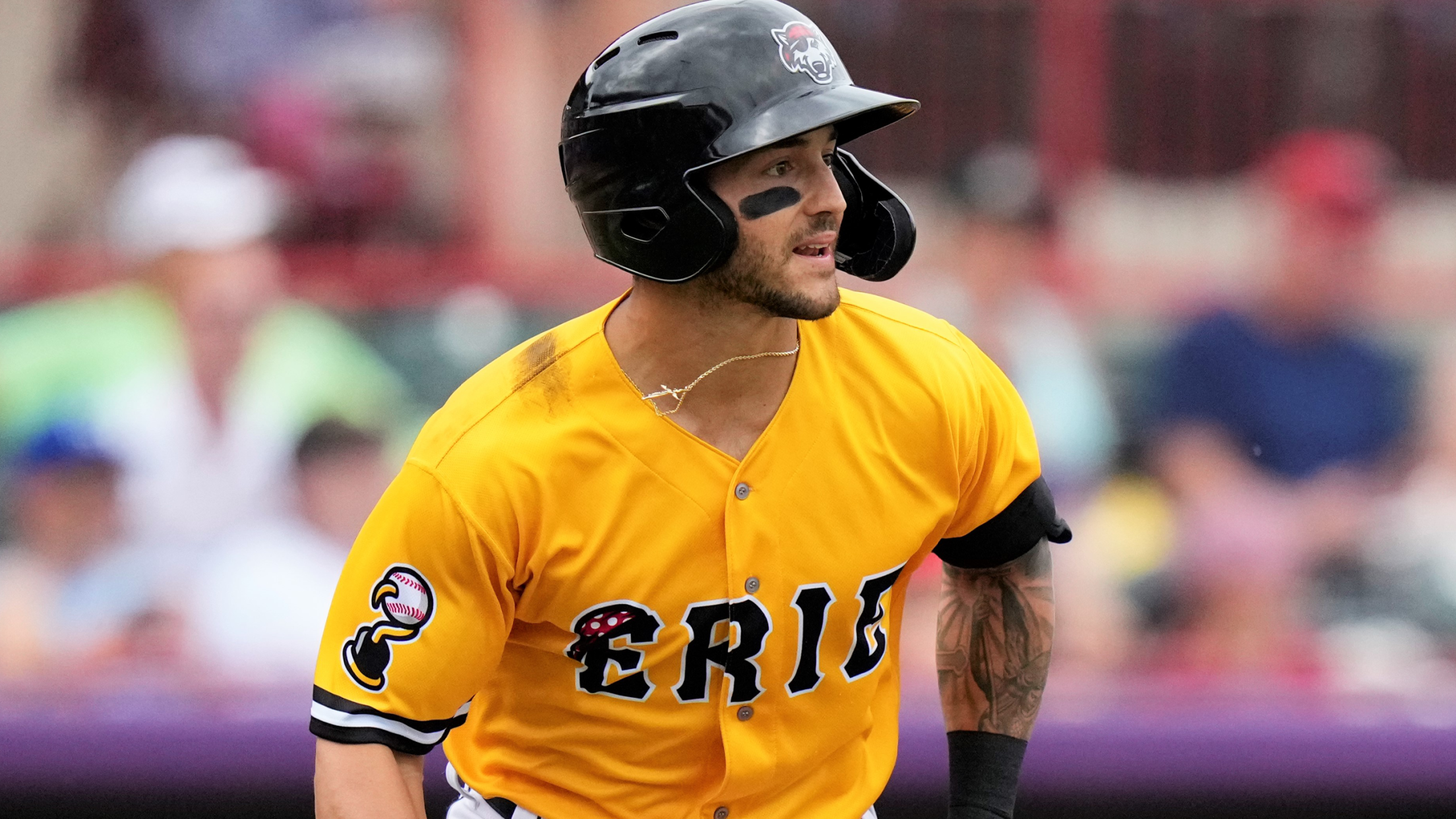 (Mike Godlewski Photography)
The SeaWolves took an early lead on Tuesday night at the Diamond, but eventually fell to the Richmond Flying Squirrels 6-4. Erie took the lead on the second pitch of the game as Dylan Rosa clobbered a solo home run to left off of Richmond starter Kai-Wei Teng. The home
The SeaWolves took an early lead on Tuesday night at the Diamond, but eventually fell to the Richmond Flying Squirrels 6-4.
Erie took the lead on the second pitch of the game as Dylan Rosa clobbered a solo home run to left off of Richmond starter Kai-Wei Teng. The home run for Rosa was his fifth.
The SeaWolves added to the lead in the second. Parker Meadows tripled with one out and scored on a two-out Rosa base hit to right for a 2-0 lead.
Richmond responded in the bottom of the second against Erie starter Reese Olson. Diego Rincones led off with a double and advanced to third on a Tyler Fitzgerald single. Shane Matheny singled home Rincones, cutting the Erie lead down to a run. With two outs, Olson walked Mike Gigliotti, loading the bases for Brett Auerbach. Auerbach singled home a pair for a 3-2 Richmond lead.
Erie tied the game in the top of the third when Kerry Carpenter led off and went the opposite-way with his 20th home run of the season.
Richmond regained the lead in the fifth. Auerbach led off the frame with a double to put the go-ahead run in scoring position. With one out, Frankie Tostado singled home Auerbach off of reliever Billy Lescher for a 4-3 Squirrels advantage.
The Squirrels took a 5-3 lead in the bottom of the seventh when Mike Gigliotti homered off of Gerson Moreno.
Erie got a run back in the top of the eighth against Squirrels reliever Taylor Rashi. Meadows walked with one out and advanced to second on a wild pitch. He scored on a two-out Luis Carpio base hit.
Richmond scored one more run in the bottom of the eighth off of Moreno and took a two-run lead into the ninth.
Reliever R.J. Dabovich tossed a scoreless ninth, earning his fourth save.
Squirrels reliever Trenton Toplikar (2-0) earned the win hurling 3.1 scoreless frames with a walk and three strikeouts.
Olson (3-3) took the loss. He Allowed a season-high four runs on six hits with two walks and six strikeouts in 4.1 innings.