Brennen Davis Clubs Two Long Balls in 8-1 Victory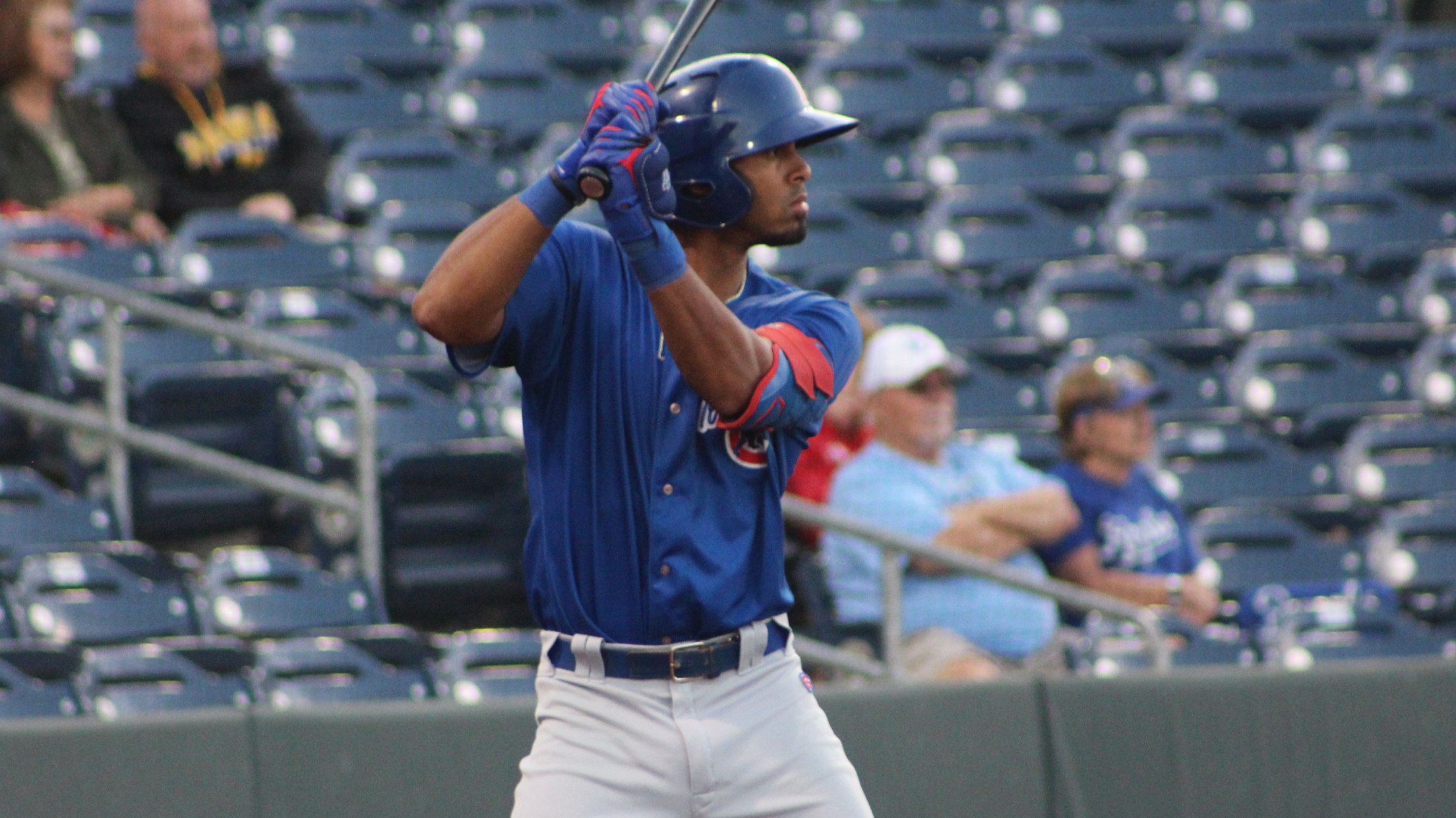 PAPILLION, NE – The Iowa Cubs (47-68) were jolted with power from the Chicago Cubs' No. 1 ranked prospect, propelling them to an 8-1 win over the Omaha Storm Chasers (64-51), Tuesday at Werner Park. Both teams scored a run in the first inning, but Iowa broke it open with
PAPILLION, NE – The Iowa Cubs (47-68) were jolted with power from the Chicago Cubs' No. 1 ranked prospect, propelling them to an 8-1 win over the Omaha Storm Chasers (64-51), Tuesday at Werner Park.
Both teams scored a run in the first inning, but Iowa broke it open with a solo home run from Brennen Davis to lead off the second inning. Davis, the No. 14 ranked prospect in all of baseball by MLB.com, made his Triple-A debut with Iowa tonight, going 2-for-5 with two home runs and three runs batted in.
Iowa added to their lead with an RBI double from Nico Hoerner and a two-RBI single from Greg Deichmann. Up 5-1, Davis clubbed his second home run in his second Triple-A at-bat to put Iowa up 7-1.
Iowa's starter, Ryan Kellogg, did not allow another run after the first inning, striking out three over his four innings of work. Deichmann added to the I-Cubs lead with another RBI single in the fifth to bring their lead to 8-1.
Ethan Roberts, Dakota Mekkes and Juan Gamez kept the Storm Chasers at one run with five scoreless innings. The three of them combined to allow just one hit and three walks while striking out three to take game one of six at Werner Park.
POSTGAME NOTES:
• In his Triple-A debut, Brennen Davis went 2-for-5 with two home runs and three runs batted in. The outfielder hit home runs in each of his first two at-bats.
• Greg Deichmann raised his average to .250 on the season with Iowa, going 3-for-5 with three RBI hitting third in the lineup.
• Ethan Roberts earned his third win of the year, tossing 2.0 scoreless, hitless innings. He added two strikeouts to his line, giving him 21 this year with the I-Cubs.
Iowa and Omaha will play game two of the series tomorrow, with first pitch between the two teams set for 7:05 pm. at Werner Park. For more information and tickets, visit www.iowacubs.com.