St. Paul Takes Third Straight Over Iowa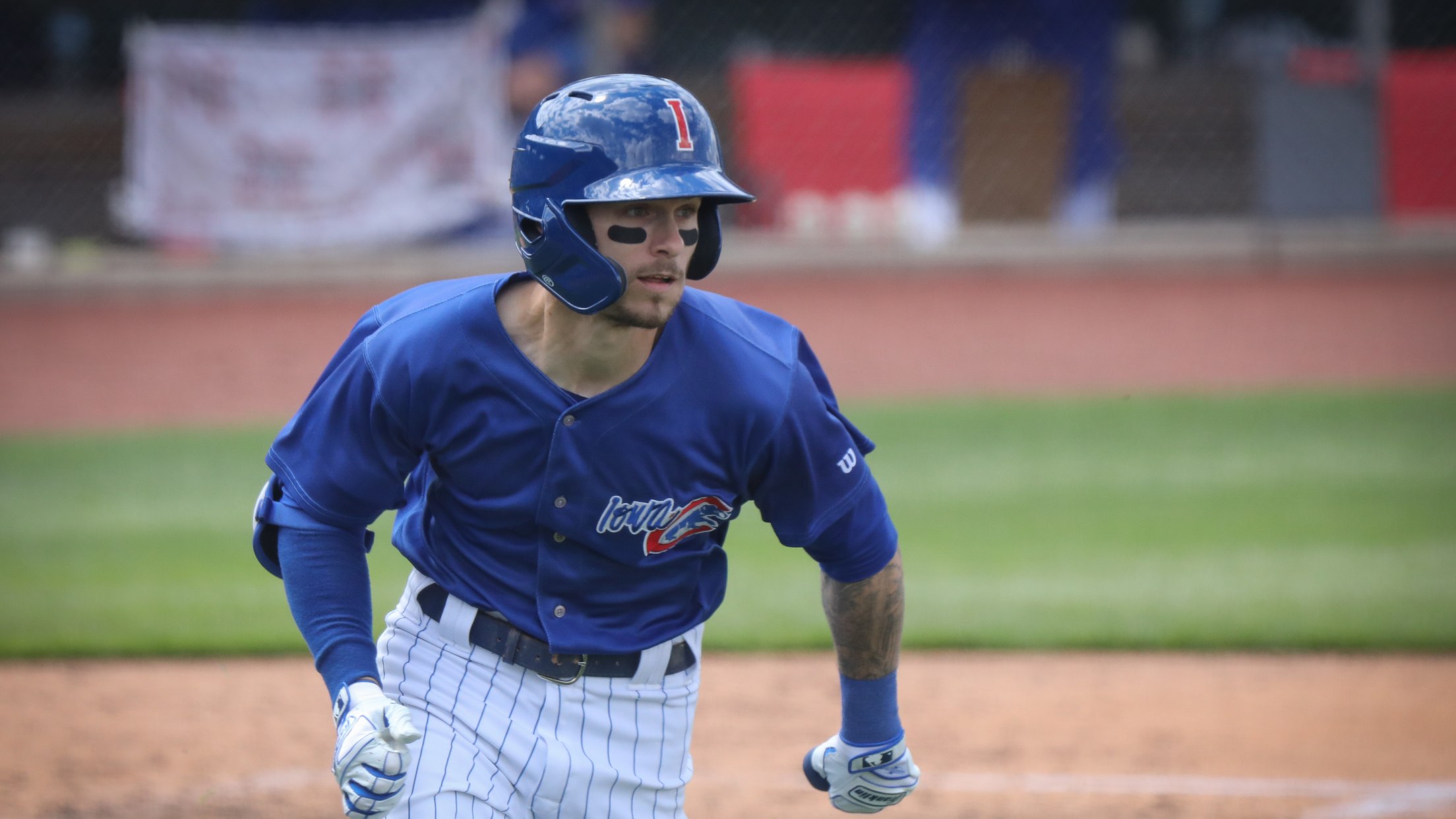 ST. PAUL, MN – The Iowa Cubs (51-73) couldn't overcome their early deficit, falling 4-3 to the St. Paul Saints (64-60), Saturday at CHS Field. St. Paul did all of their damage in the first two innings off of starter Luis Lugo, who struggled with command over his 2.1 innings
ST. PAUL, MN – The Iowa Cubs (51-73) couldn't overcome their early deficit, falling 4-3 to the St. Paul Saints (64-60), Saturday at CHS Field.
St. Paul did all of their damage in the first two innings off of starter Luis Lugo, who struggled with command over his 2.1 innings tonight. The Saints got three runs in the first inning, two on bases loaded hit batters and one on an RBI single from Jimmy Kerrigan.
Iowa got a run back in the top of the second, but St. Paul brought their lead back to three in the home half of the inning. Trailing 4-1 after two innings, Iowa battled back with runs in each the fourth and fifth innings, making it a one-run game.
After Lugo went just 2.1 innings, Iowa's bullpen picked up the slack, throwing 5.2 scoreless innings. They combined to allow just two hits and a walk while striking out five combined batters.
Down 4-3 in the ninth, Iowa got the tying run to third base, but Vinny Nittoli retired the final out to secure their third straight victory over Iowa.
POSTGAME NOTES:
• Aneuris Rosario threw a perfect eighth inning for the I-Cubs, striking out two of the three batters he faced.
• Ian Miller, Johneshwy Fargas and Erick Castillo all recorded two hits tonight, accounting for six of Iowa's eight total hits.
• Luis Lugo allowed four runs on five hits, three walks and two hit batters in his 2.1 innings of work.
Iowa and St. Paul will meet for the fifth and final game of the series tomorrow at CHS Field, with first pitch for Iowa's final road game of the season set for 12:05 pm. Iowa will return to Principal Park on Wednesday, September 29th for the final five home games of the 2021 season against the Omaha Storm Chasers. For more information and tickets, visit www.iowacubs.com.