Seven Former Dunedin Blue Jays selected to Arizona Fall League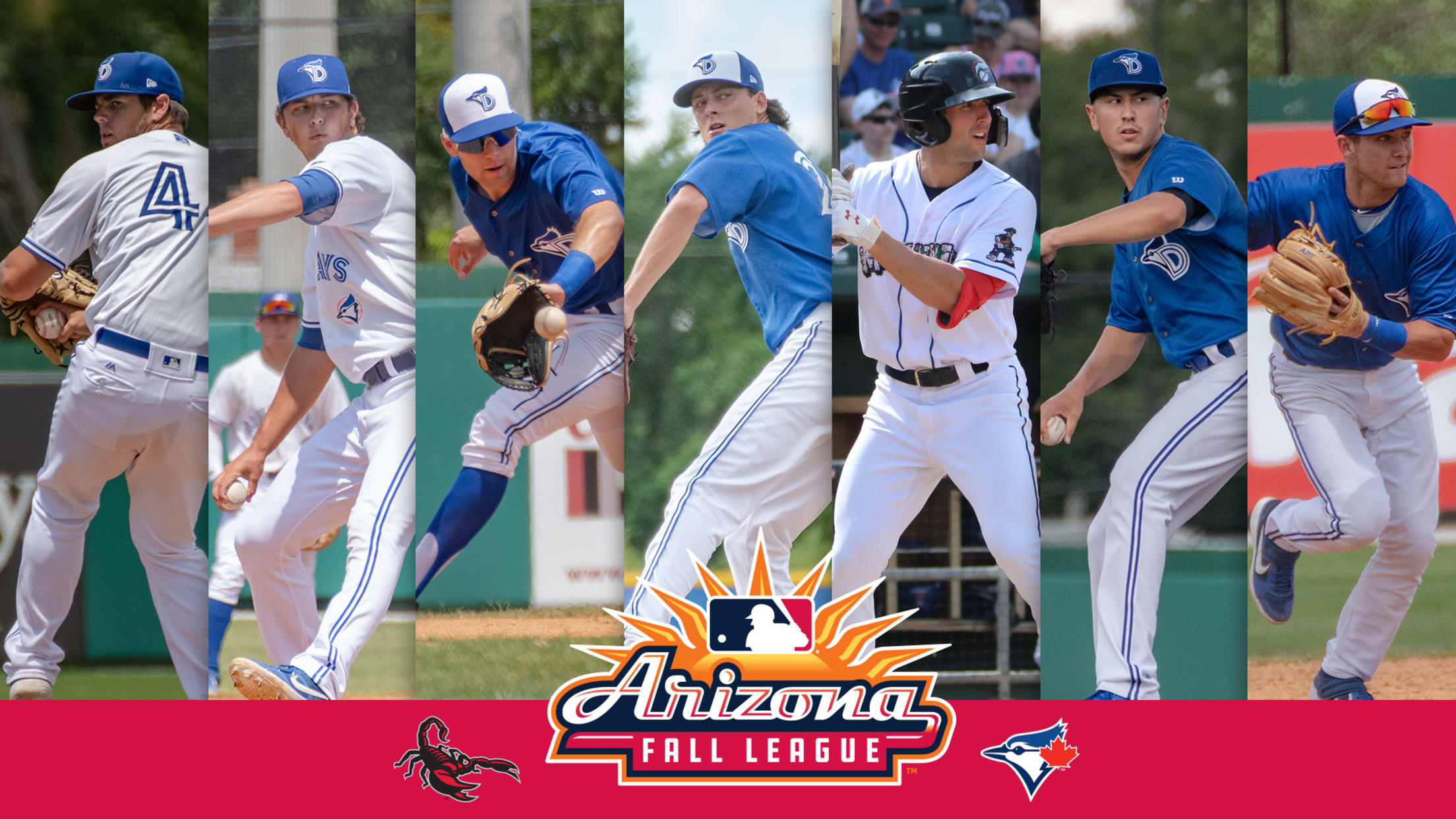 DUNEDIN, FL- After an accolade-filled regular season in Dunedin, a total of six 2019 Dunedin Blue Jays and one 2018 Dunedin Blue Jay have received the opportunity to play in the Arizona Fall League from September 18 - October 26. RHP Maverik Buffo , RHP Mike Ellenbest , INF Cullen
DUNEDIN, FL- After an accolade-filled regular season in Dunedin, a total of six 2019 Dunedin Blue Jays and one 2018 Dunedin Blue Jay have received the opportunity to play in the Arizona Fall League from September 18 - October 26. RHP Maverik Buffo , RHP Mike Ellenbest , INF Cullen Large , RHP Jackson Rees , RHP Graham Spraker , and INF Logan Warmoth were named to the team. Large and Warmoth both began the season in Dunedin with the Blue Jays but were called up to Double-A New Hampshire in the middle of the year. Also, 2018 Dunedin Blue Jay, INF Kevin Smith will be participating in the Arizona Fall League. All four pitchers spent the majority of their 2019 seasons in Dunedin contributing to an 80-55 record in the Florida State League. Cesar Martin will join his players as the manager for the Scottsdale Scorpions of the Arizona Fall League after winning Manager of the Year in the Florida State League with the Dunedin Blue Jays. Since the Arizona Fall League started, it has produced 2,900 major league players and 42 managers.
Spraker returns to his home state of Arizona after making the Mid-season All-Star team for the North Division of the Florida State League. He finished the season with a 2.84 ERA in 114.0 innings with a 1.16 WHIP. Cullen Large also made the FSL All-Star team and received the call-up to Double-A New Hampshire on August 6th after posting a slash line of .269/.360/.408. Logan Warmoth finished his time in Dunedin on a 10-game hitting streak driving in five runs. The former 1st round pick went on to hit .200 in 65 Double-A games. Mike Ellenbest ended his 2019 season strong with a 1.99 ERA in his last 10 games, and a 0.95 WHIP in his brief call-up to New Hampshire for three games. Maverik Buffo struggled through injury for a majority of the season, so he will be looking to get his innings up and grab some momentum heading into 2020. Jackson Rees rounds out the 2019 Dunedin Blue Jays participating in the league finishing 2019 with a 0.99 ERA in 36.1 innings. All seven of the prospects will be participating in the Fall League for the first time in their careers, and they follow Bo Bichette, Cavan Biggio, and Vladimir Guerrero Jr. who appeared in the league in 2018.
The Scottsdale Scorpions are located in Scottsdale, Arizona and are currently the Fall League affiliate of the Atlanta Braves, New York Mets, Philadelphia Phillies, San Francisco Giants, and Toronto Blue Jays. The six-team league is made up of all 30 Major League organizations sending top Minor League prospects and standouts from 2019 to compete in the month-long league. The Scorpions open play on September 18 against the Mesa Solar Sox at Sloan Park in Mesa, Arizona.