"She's my why:" Luis Quinones credits his "Supermom" for success today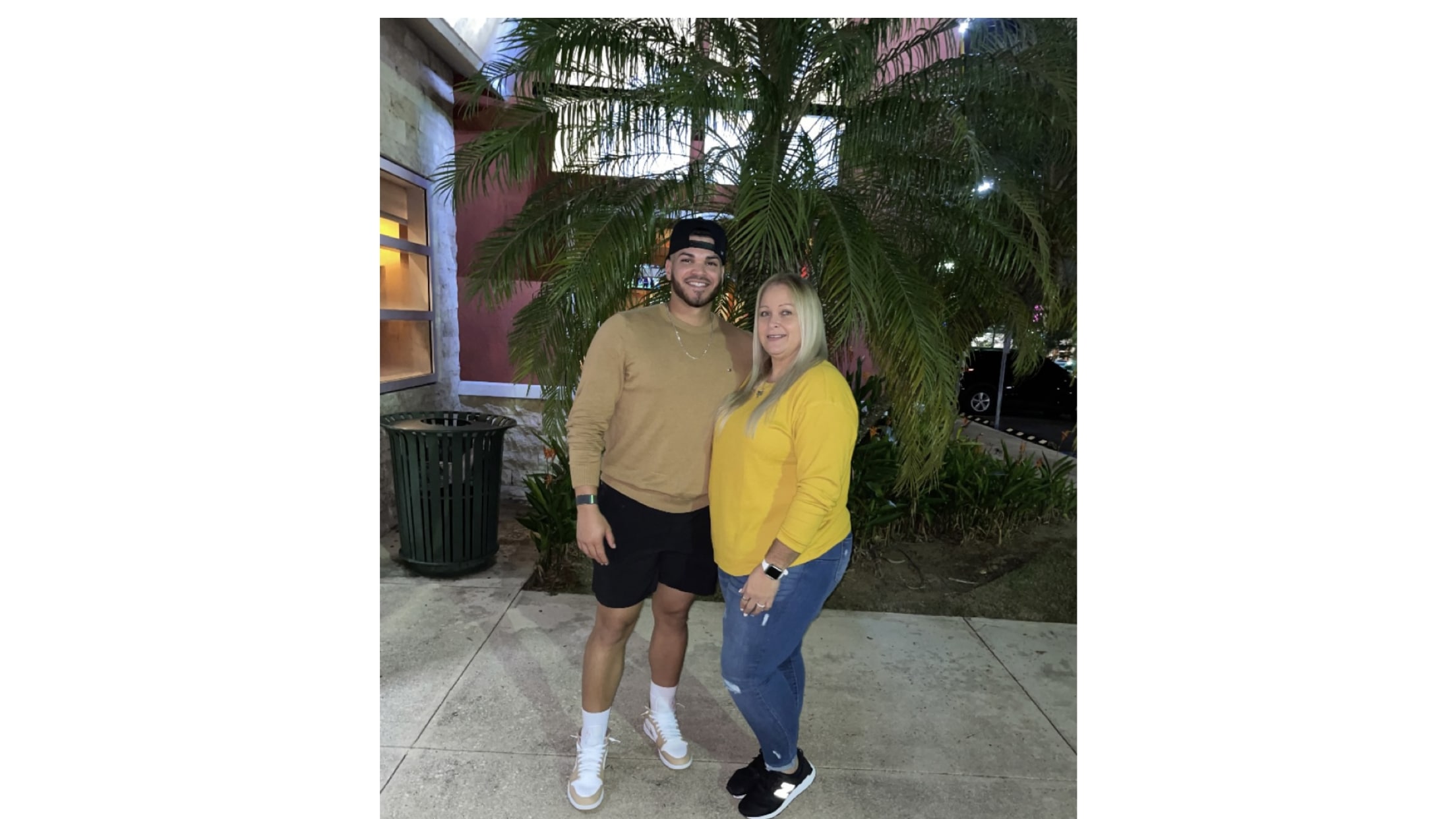 Like most pitchers, New Hampshire Fisher Cats starter Luis Quinones is a creature of habit. Before every inning of his starts, he takes off his hat, looks out to the American flag in center field and pauses to breathe before stepping on the hill. After every inning, he takes his
Like most pitchers, New Hampshire Fisher Cats starter Luis Quinones is a creature of habit. Before every inning of his starts, he takes off his hat, looks out to the American flag in center field and pauses to breathe before stepping on the hill.
After every inning, he takes his cap off again, blesses himself and looks up to the sky on his way back to the dugout. When he's back with his phone after the game, Quinones is quick to call his biggest supporter, his role model and his hero: Brenda Morales, his mother.
"I call her after every outing that I have," Quinones said. "Whether it's good or bad, she always says, 'Keep working.'"
Quinones describes his mother as a "supermom." Growing up in Sabana Hoyos in Arecibo, Puerto Rico, Quinones was raised by his single mother and his grandfather, Esteban Morales. Brenda worked numerous jobs. She was a cashier at a local bakery and at a grocery store, making sure their Quinones had food on the table, clothes for school, and cleats for baseball.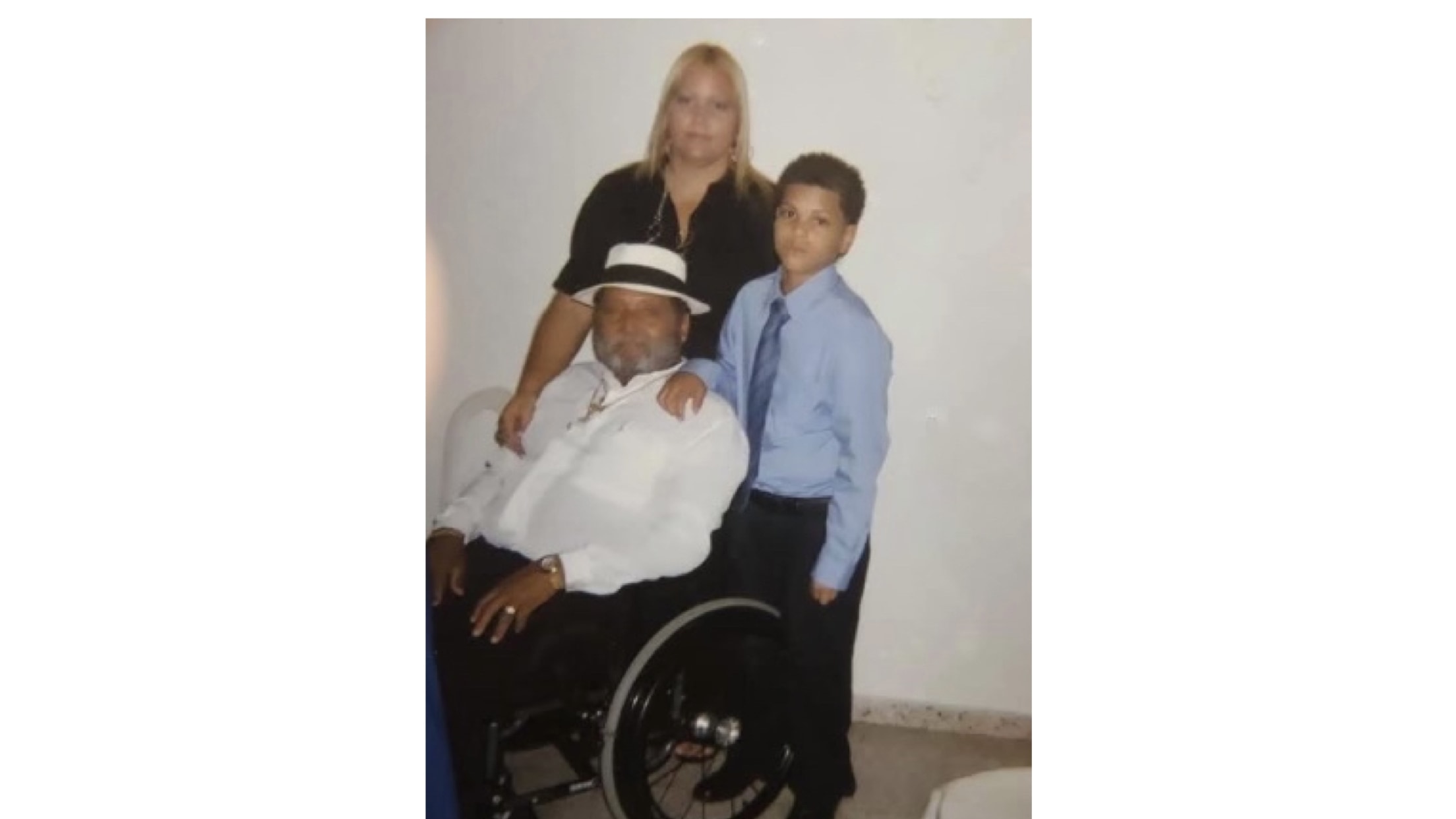 Now, Quinones plays with the dream of giving back to Morales. He smiles as we talk, imagining buying her a huge house in Puerto Rico with a massive kitchen for her to make her famous lasagna or mofongo.
"Sometimes people ask, 'What's your why?'" Quinones said. "She's definitely my why. I want to treat her like a queen because that's what she is."
The mother and son's baseball journey started on a field walking distance from their house. After Quinones' grandfather passed away in 2010, Brenda took Luis to the field, hit him ground balls, and threw him batting practice.
Quinones attended three junior colleges in the states in the hope of being drafted. He's suffered injuries and had setbacks in his professional journey. Her support has never wavered, and the two remain as close as ever.
The three JUCOs
Quinones says he started playing baseball late, at 10 years old. In middle school, he and his friends would play outside with branches for bats and with balls made of paper. After years playing in youth leagues in Puerto Rico, Quinones graduated high school in 2015 and came to the United States to play at Southeastern Community College in West Burlington, Iowa.
Southeastern CC was the first of three junior college stops on Quinones' journey to playing professionally—a journey filled with hurdles, injuries, uncertainty, and eventually, a massive payoff.
Coming to the states for the first time, Quinones got a rude awakening to the Midwest.
"Everything you saw was corn," Quinones said. "Even behind the field there was a corn farm."
On top of never experiencing cold winters, Quinones was away from his mom for the first time in his life, and he didn't know much English.
"I would just go to the places and point at what I wanted," Quinones said. "There were only three other Hispanic players [on the team], and only one of them spoke Spanish."
Before Quinones got a chance to play a full season at Southeastern, tendonitis in both of his patellae flared up, and he was forced to redshirt. Due to the injury, the university took his scholarship away before the 2016 spring season.
"That summer I left [Southeastern]," Quinones said. "I did some videos to get recruited and went to Wabash."
The next JUCO up: Wabash Valley College in Mount Carmel, Illinois.
Quinones again ran into scholarship troubles. After being told he would have a full scholarship, Quinones showed up in Illinois and was told his only financial aid would come from his FAFSA.
At the time, Morales wasn't working, so money was tight for the family.
"I didn't have any money for food," Quinones said. "Thankfully I was cutting hair, so that helped me a little bit. I lost like 20 pounds because I was not eating."
Quinones had started cutting hair in middle school and practiced on his grandfather. As he got better, he cut his friends and his teammates. With the Fisher Cats, he still gives players and staff "Q-Cuts." Quinones describes cutting hair as a relaxing chance to talk with people. In 2016-17, it was the main way Quinones made money while in school.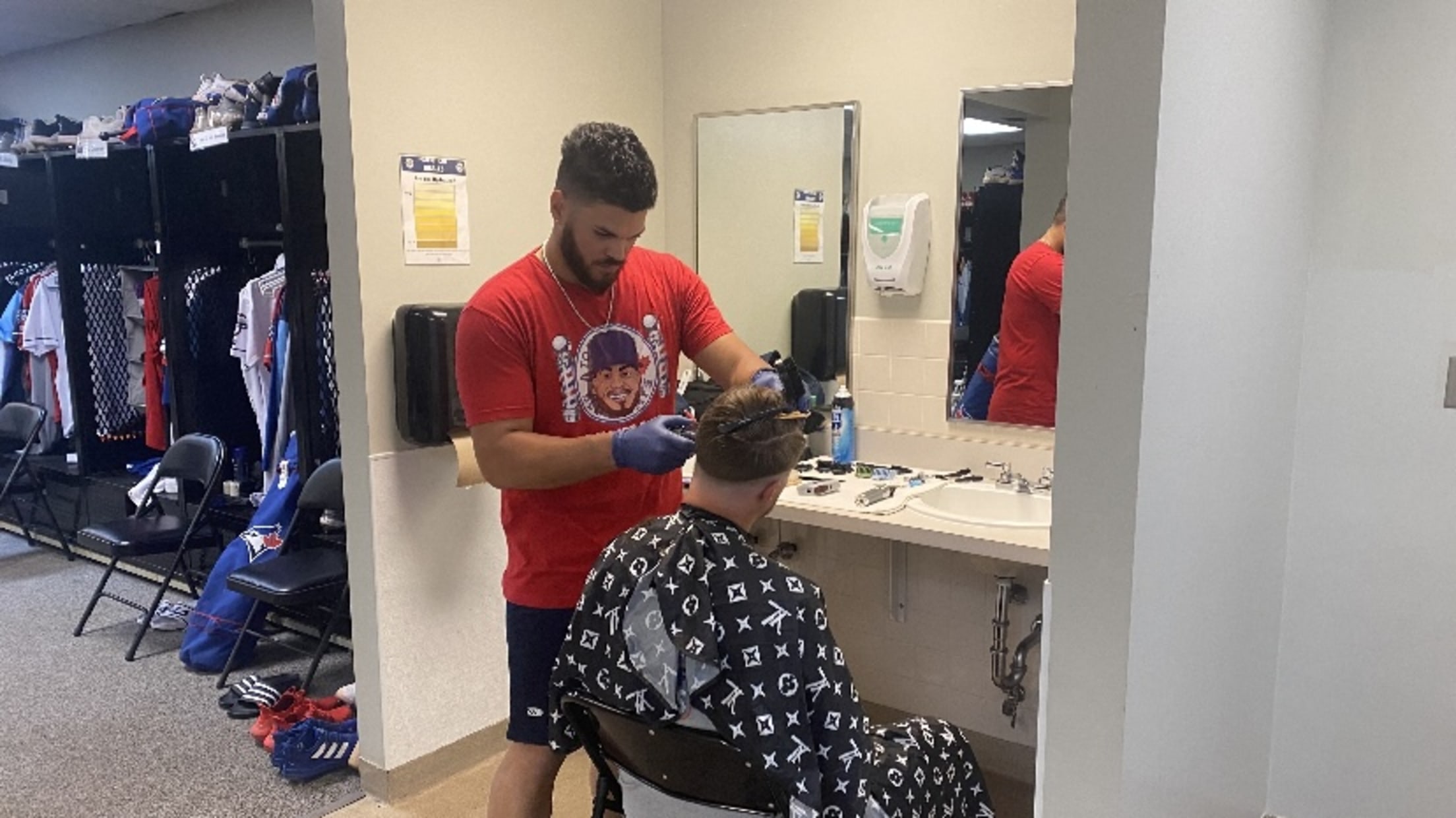 He spent the fall and winter at Wabash before coming home to Puerto Rico in the hopes of being drafted in 2017. He played in "Torneo de Excelencia," or "The Tournament of Excellence," a massive tournament for Puerto Rican prospects, but he went undrafted.
Then, Kory Koehler, a coach at San Jacinto Junior College in Texas, reached out to Quinones about playing there.
"It was a really good school for baseball and my only option at the time," Quinones said. "I said, 'Yeah. Let's try it one more time. If it doesn't work out, I'm done.'"
"Don't quit:" From draft day to 2022
In 2019, Quinones had a 1.57 ERA and 53 strikeouts in 28.2 innings for San Jacinto. More importantly, he found two coaches who became his family away from home: Kory Koehler and Woody Williams.
Koehler, who recruited Luis to San Jacinto, and his wife Erica welcomed Quinones to their home for Thanksgiving and Easter break every year. Woody Williams, San Jacinto's pitching coach, taught him a tireless work ethic and coincidentally pitched for the Toronto Blue Jays.
Quinones had interest from a fourth junior college—Southeastern University in Lakeland, Florida—for the 2020 season, but Quinones had reservations.
"I had so many bad experiences at schools that if I didn't get drafted [in 2019], I was probably going to be done," he said.
On draft day, Quinones went to his friend Jeanthony Medina's house and listened to the draft live with Medina and his family. Brenda was at work. Quinones' agent at the time had told him he was going to be drafted in the top-20 rounds, but as the day continued, he didn't hear his name called.
Morales got off work, met her son at the Medinas, and the two went back to their house.
Quinones said he was sad, thinking that his career might be over. Then, as his mom got in the shower, Quinones got a text from his agent: "The Blue Jays are going to take you right now."
"MOMMM!" Quinones yelled. "They took me!"
Morales ran out, soaking wet. The two hugged and screamed, "lo logramos," which means "we did it!"
They had, and their journey was just beginning.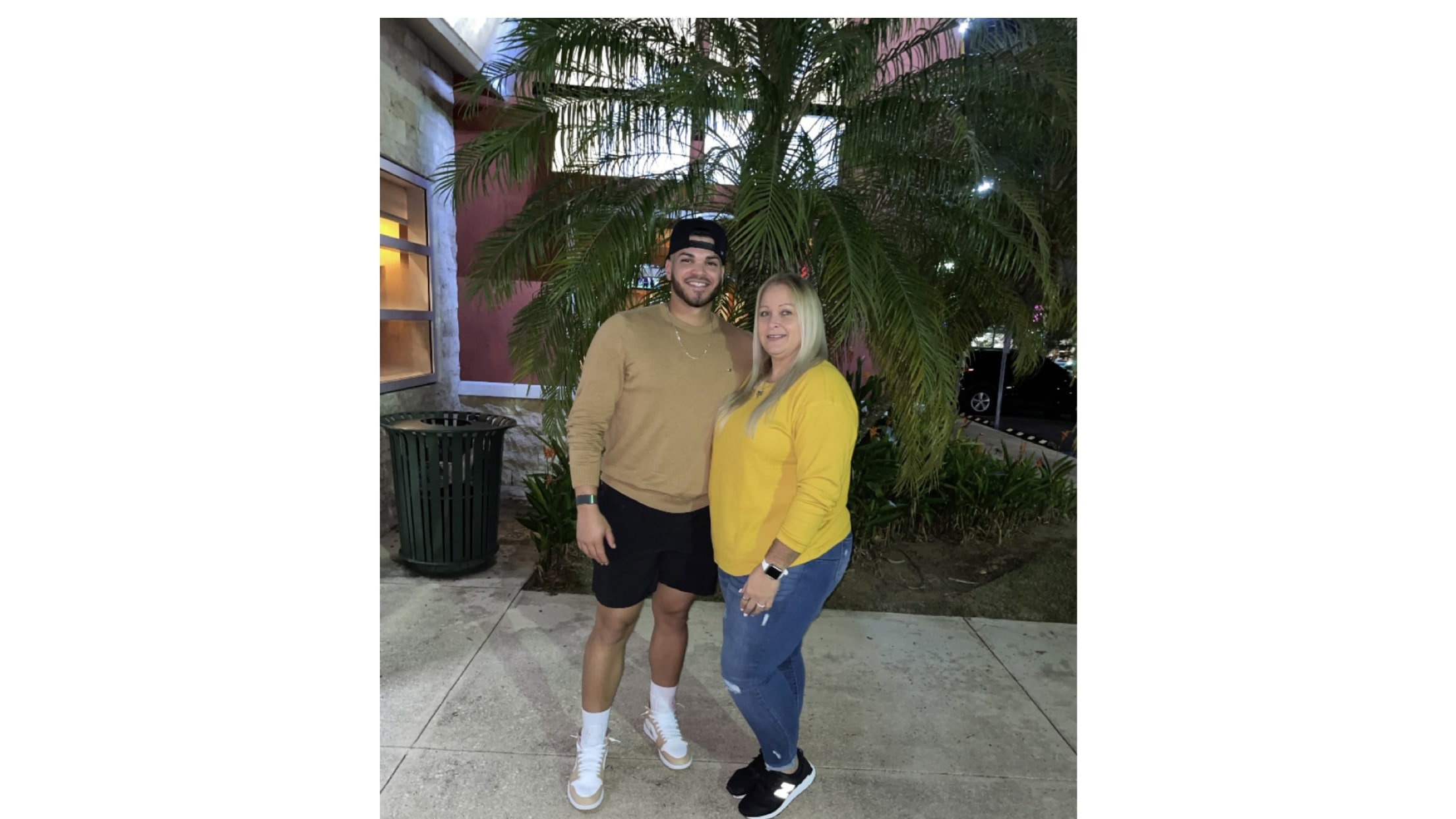 Quinones was drafted in the 34th round of the 2019 MLB Draft as pick No. 1017 overall. He pitched two games with the Bluefield Blue Jays at the Rookie level before he was promoted to Single-A short season Vancouver, where he won pitcher of the year. Quinones had a 2-2 record and a 2.97 ERA in 30.1 innings with the Canadians. He walked 17 batters and struck out 47.
"Sometimes I think back, and I'm here where I always wanted to be," Quinones said, thinking about his professional career. "It's hard because I'm away from home, but I'm feeling… I don't know. Proud."
But more injuries surfaced. After pitching all of 2021 with bone spurs in his right elbow, Quinones had surgery last September with an estimated three-month recovery time.
He came back to play during Christmas break in the winter of 2021. As he was building his arm strength back up, he had a shoulder impingement. After originally expecting to be ready for spring training, Quinones started the 2022 season on the injured list.
In May, Quinones made two successful rehab appearances with Single-A Dunedin. He struck out seven batters in each start.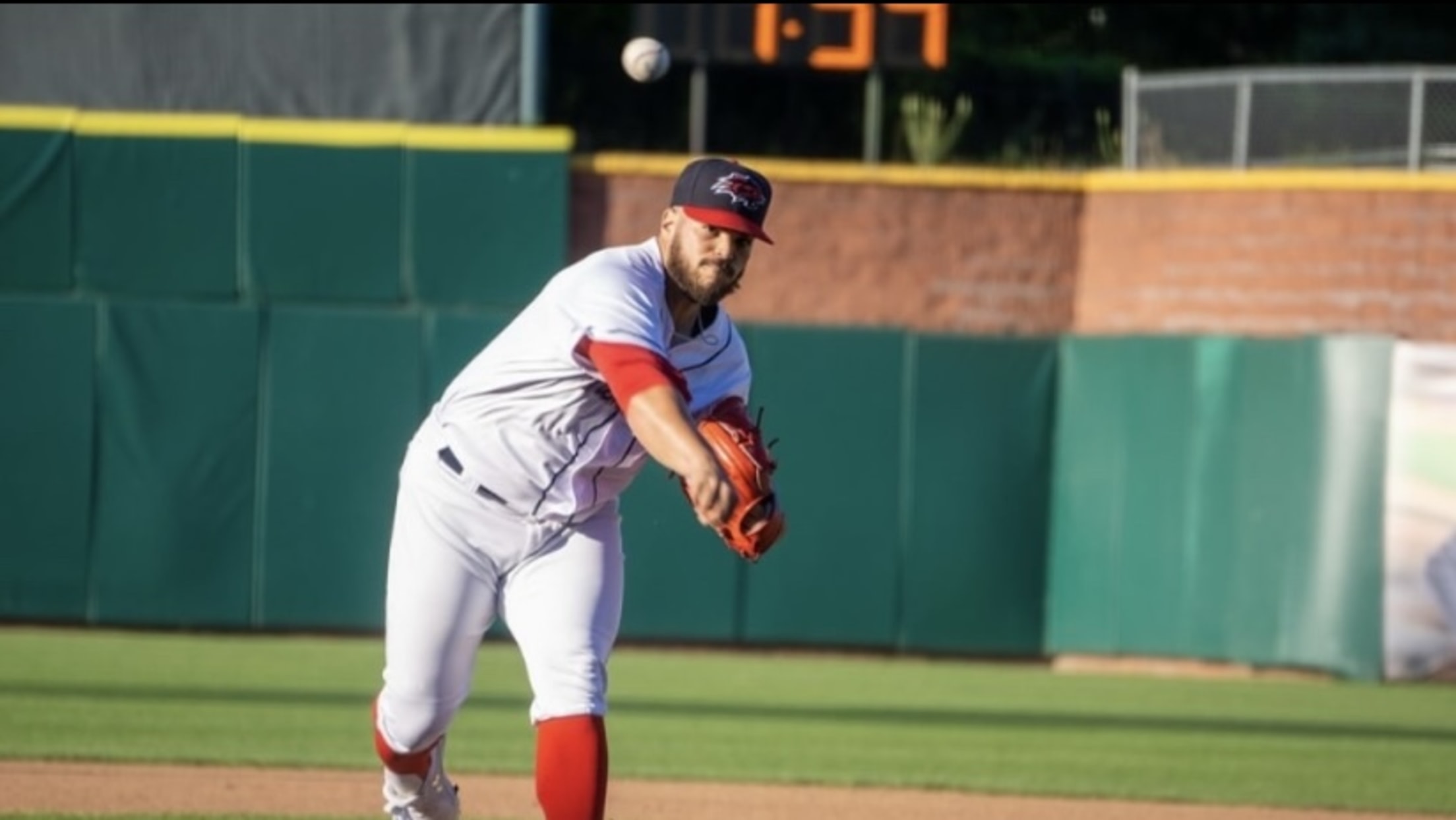 "I'm gonna start killing it," Quinones thought to himself. "Then I got to Akron."
Quinones first start with New Hampshire came on May 25 against the Akron RubberDucks at Canal Park. He was supposed to pitch approximately three innings with a pitch count of 45. His final line that day was far from that: 0.1 innings, four hits, six runs, five earned runs, one homer, two walks, zero strikeouts.
"That was the worst [outing] ever in my whole career since I was kid," Quinones said, laughing.
His mom was right there for him.
"She would always tell me, 'Don't quit,'" Quinones said. "She said, 'Keep working like you've always done.'"
Over the past year, Quinones has worked to let bad outings go. He knows that preparation for the next outing starts as soon as he leaves the game.
"If you're thinking about [a bad start], your preparation is not gonna be good," Quinones said. "Just let it go."
That's what he's done. After a nightmare start put his Double-A ERA at 135.00, Quinones has dropped it to 3.67 through 10 appearances. He picked up a three-inning save at Portland on July 1 and struck out 12 batters across two starts at Reading.
In August, Quinones will have his mom in the stands at Delta Dental Stadium to see him live for the first time since 2017. Due to travel costs and COVID-19, it's been five years since Morales has seen him play live.
"I just want to give everything back to her," Quinones said. "There's no doubt that everything I am today is because of her."
Quinones smiles as he talks about his mom coming to see him play. He says the two are "living their dream," a dream that hopefully will end with a hug and yells of "lo logramos" at Rogers Centre.