Shuckers rank first among high-performing MiLB teams in customer satisfaction according to survey results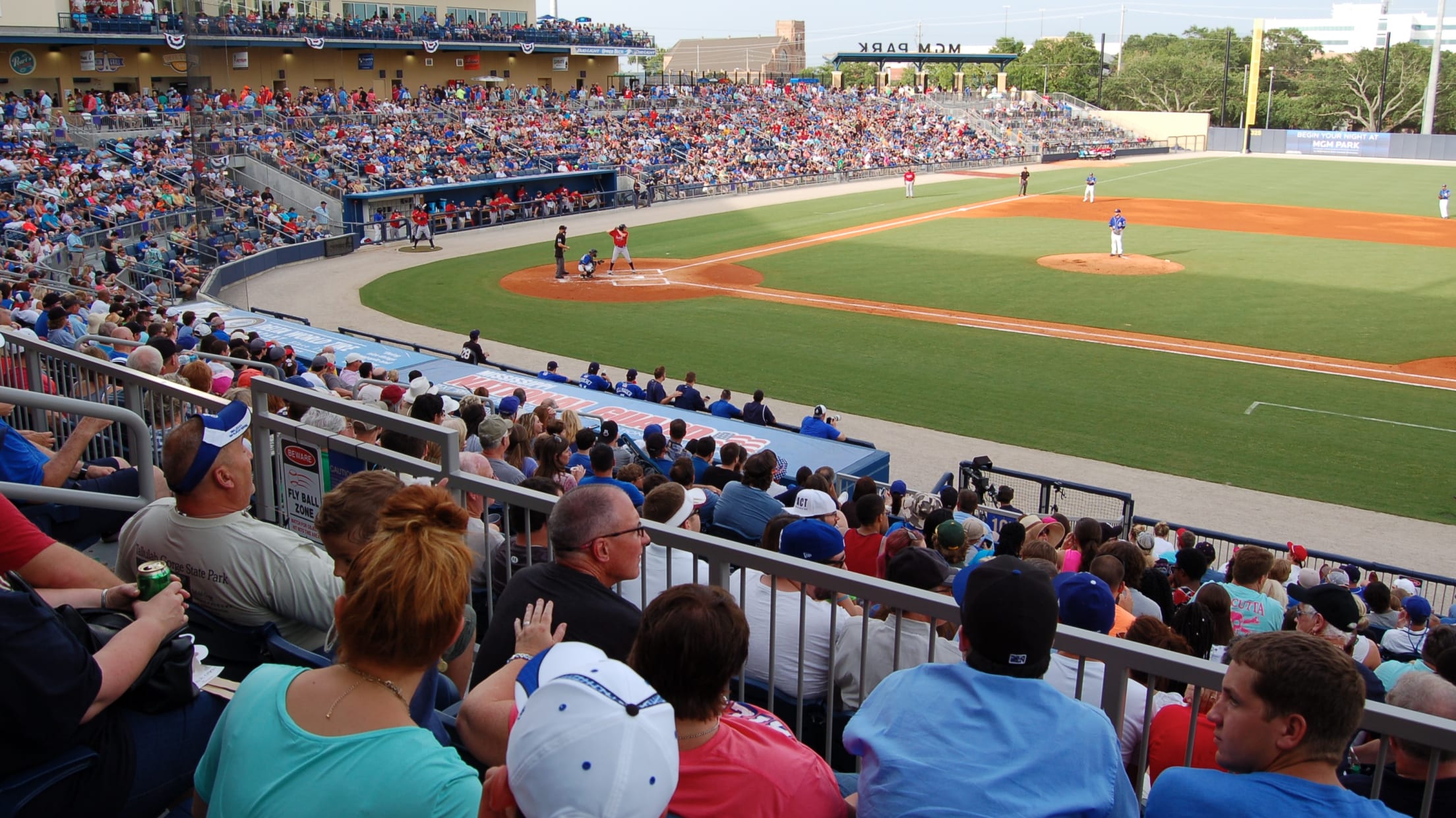 BILOXI, MS - The Biloxi Shuckers ranked first out of 10 participating minor league baseball teams in customer satisfaction, according to a Turnkey Intelligence survey. The company surveyed full, partial and single-game ticket holders of high-performing Single-A, Double-A and Triple-A baseball teams. The survey solicited feedback on an array of
BILOXI, MS - The Biloxi Shuckers ranked first out of 10 participating minor league baseball teams in customer satisfaction, according to a Turnkey Intelligence survey.
The company surveyed full, partial and single-game ticket holders of high-performing Single-A, Double-A and Triple-A baseball teams. The survey solicited feedback on an array of topics related to game attendance and interaction with the fan's respective organization.
Turnkey Intelligence computed the Net Promoter Score (NPS), a tool used to gauge customer satisfaction across a multitude of industries. The average NPS was 73. The Shuckers' NPS was 81. The Average Fan Satisfaction for participating clubs was 8.7 (out of 10). The Shuckers rated 9.2.
"Staff and fan satisfaction have been the Shuckers top priorities from day one," said Chuck Arnold, general manager of the Shuckers. "The fact that the Shuckers' Net Promoter Score is eight points higher than the average of other teams surveyed is a credit to the talented employees who deliver the best fan experience in Minor League Baseball."
Watch: Youtube Video
The Shuckers also ranked first in Safety/Security (9.2), Staff (9.5), Environment (9.4), Technology (9.0), Entertainment (8.9) and Food & Beverage (8.2).
"While we have always measured fan satisfaction internally, to now have an independent company confirm there is no better place to enjoy a great fan experience than a Shuckers game at MGM Park affirms we are on the right track," Arnold said. "We want to thank our amazing fans for their support and let them know we strive every day to continue to improve their game day experience."
Season Tickets On Sale: Season Tickets for the 2018 season with new seating options and pricing are available now. The full-season, 70-game plan presents significant value for companies and individuals who want the most thorough and all-encompassing entertainment experience. Click HERE to learn more. The Shuckers will host the Mississippi Braves at 6:35 pm on April 11 to begin the 2018 home schedule at MGM Park.
ABOUT THE BILOXI SHUCKERS: The Biloxi Shuckers are the Double-A Southern League Affiliate of the Milwaukee Brewers. The Shuckers play at MGM Park in Biloxi, Mississippi. For more information, please visit biloxishuckers.com and follow us on Twitter @biloxishuckers and at facebook.com/biloxishuckers.