Sky Carp blast way past Chiefs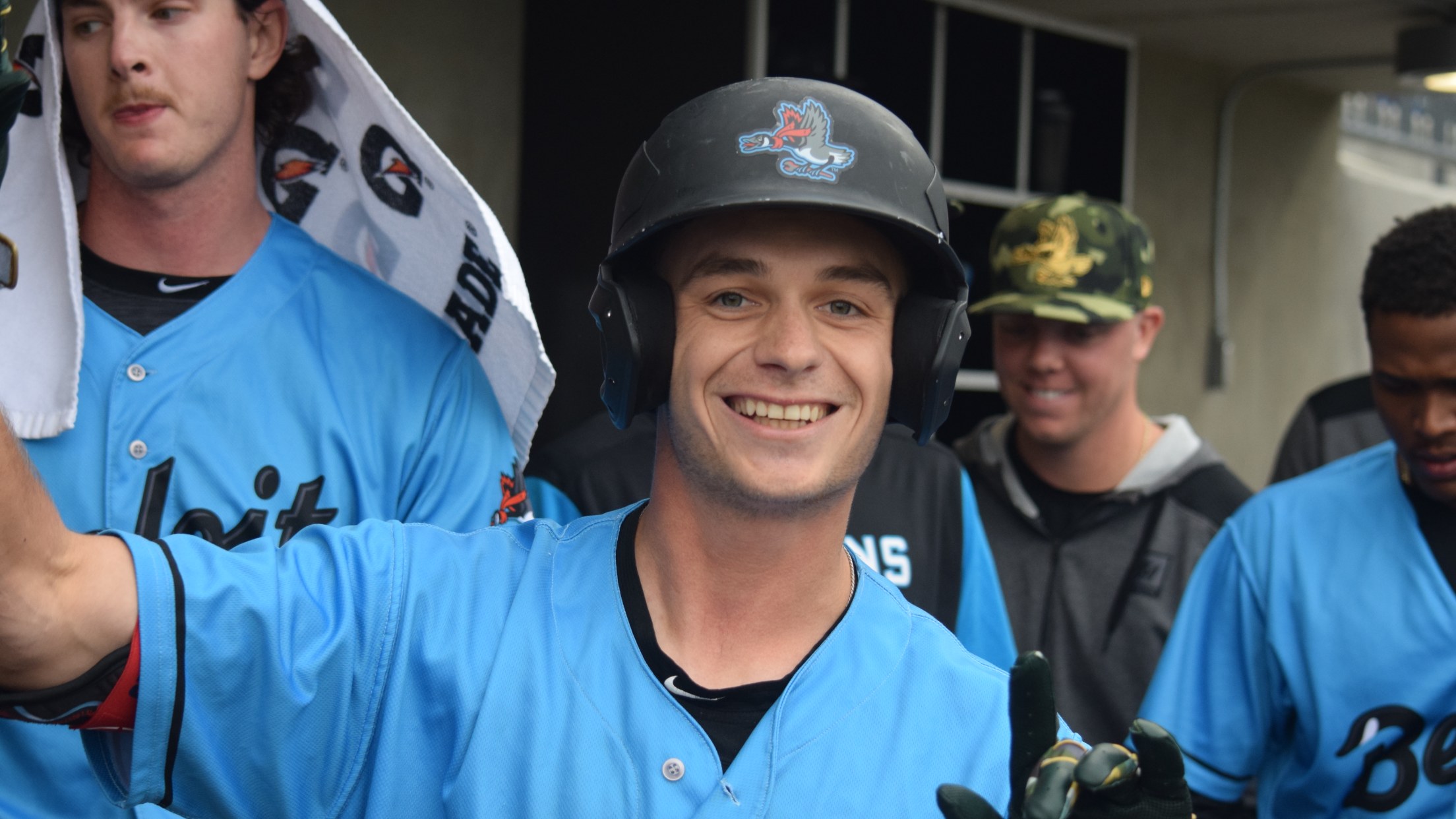 BELOIT – As one of the biggest crowds of the season looked on, the Beloit Sky Carp picked up their second victory of the series over Peoria, winning 10-2 Saturday night. The fans, resplendent in their fashionable Inaugural Season hats given to the first 1,000 fans through the gate, saw
BELOIT – As one of the biggest crowds of the season looked on, the Beloit Sky Carp picked up their second victory of the series over Peoria, winning 10-2 Saturday night.
The fans, resplendent in their fashionable Inaugural Season hats given to the first 1,000 fans through the gate, saw Cody Morissette get the scoring started with a solo home run in the first inning.
After Peoria tied the game in the top of the fifth inning, the Sky Carp responded with three runs of their own in the bottom half to take control of the game.
Nasim Nunez delivered the big blow with a two-run single, while Morisette picked up his second RBI of the game on a single.
Tanner Allen added a sacrifice fly in the sixth, and Victor Mesa Jr. blasted a three-run homer to put the game out of reach.
Zach King was masterful in seven innings, allowing just two runs on six hits while striking out five. Robinson Martinez and Sean Reynolds closed the games with scoreless innings.
Many youngsters were also seen examining the police and fire trucks that were on hand for First Responders Night, and several local heroes were chosen to throw out ceremonial first pitches.
The Sky Carp will face the Chiefs in the finale of their six-game series Sunday afternoon, with gates opening at noon and the first pitch scheduled for 1:05. It should be a beautiful matinee, with kids able to run the bases following the game, and families able to play catch in the outfield following the base run.
Visit skycarp.com for tickets.
The Beloit Sky Carp are the High-A Affiliate of the Miami Marlins and play their games at ABC Supply Stadium -- the heart of the Riverbend District.
Get tickets at SkyCarp.com or call the Box Office at 608-362-2272.
Follow the Sky Carp on Twitter at @BeloitSkyCarp, on Instagram at @BeloitSkyCarp, and like them on Facebook via <a href="http://www.facebook.com/SkyCarpBaseball" target="blank">www.facebook.com/SkyCarpBaseball_.