Sky Carp finalize 4th of July plans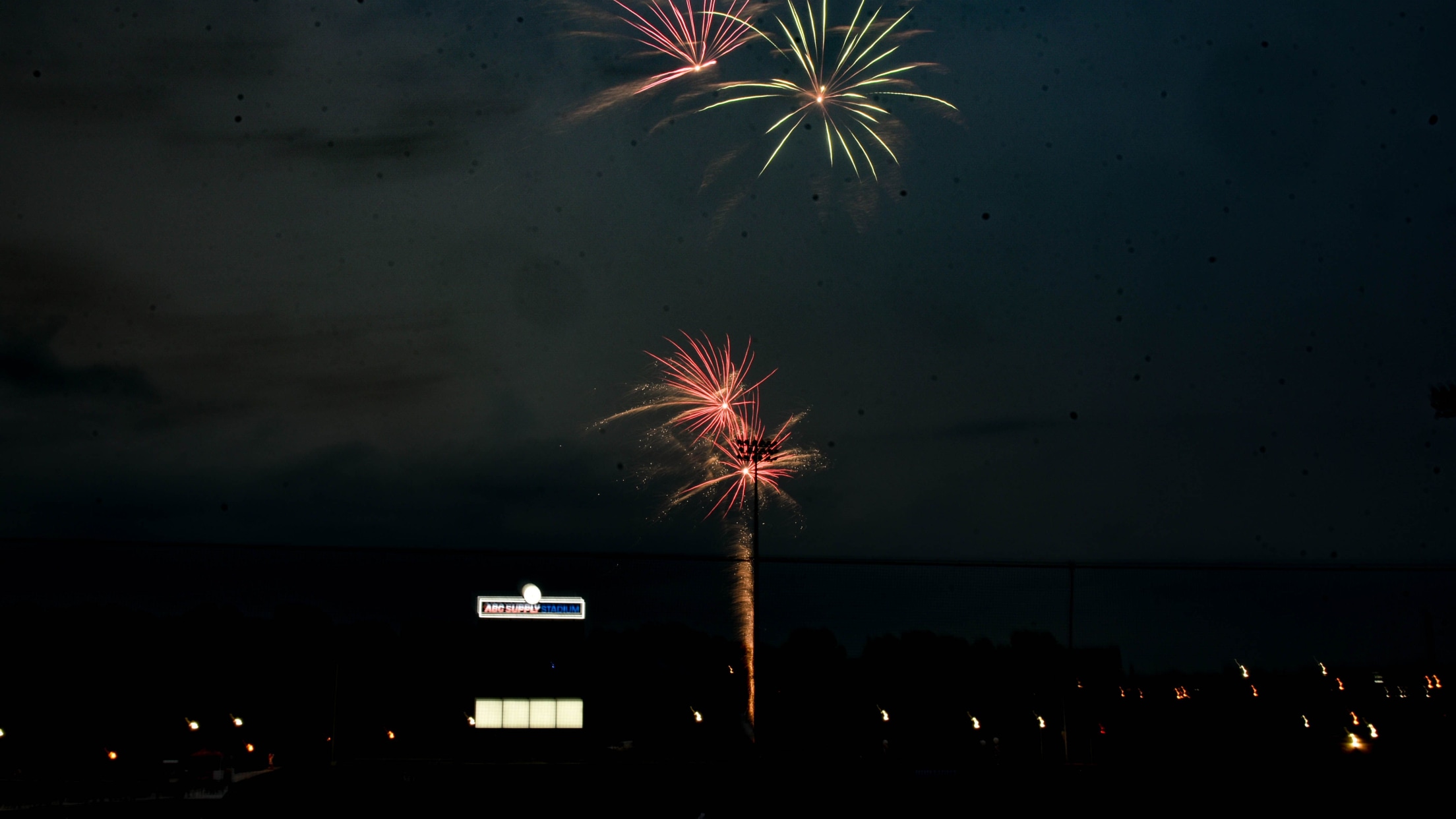 BELOIT – The City of Beloit 4th of July Celebration plans are now clearly in focus, and the Beloit Sky Carp are thrilled to play a major role in the festivities. The city's traditional fireworks show, for the second straight season, will be hosted by the Sky Carp. Last year's
BELOIT – The City of Beloit 4th of July Celebration plans are now clearly in focus, and the Beloit Sky Carp are thrilled to play a major role in the festivities.
The city's traditional fireworks show, for the second straight season, will be hosted by the Sky Carp. Last year's event at Pohlman Field was a tremendous success, and this season ABC Supply Stadium will be the site.
It won't just be a fireworks show on the nation's birthday. The Sky Carp staff will help put on an entire day's worth of fun at the ballpark.
Gates to the stadium will open at 3 p.m. At 4 p.m., the blockbuster movie National Treasure will be shown in its entirety on our giant scoreboard in left field. Fans are encouraged to bring a blanket to spread and watch from the outfield. As per usual, we will not be allowing lawn chairs into the ballpark.
After the movie ends and the crowd clears from the outfield, the Beloit and Janesville Symphony Orchestra will perform its traditional 4th of July concert all the way until we are ready for that first firework to light up the sky.
This is a free event to the public, with no RSVP required. There will be fun activities for kids on the playing surface before the Symphony begins its performance, including inflatables including a bounce castle.
For those who wish to have a premium experience at the event, those opportunities are available as well.
Tickets to the Beloit Health System Club will be offered for $50, with the regular amenities we offer our club members during game days, including a full menu.
Areas at Deck Deck Goose and the Coors Light Chill Zone, two of our group party spaces, are also available. For groups of 25 or more, tickets are $35 per ticket and include buffet-style food.
Fans can visit Skycarp.com for more ticketing information.
4th of July Schedule:
3 p.m. Gates to ABC Supply Stadium open
4:00: National Treasure showing begins.
7:30: Beloit Janesville Symphony Orchestra begins playing.
Approx. 9 p.m:
Fireworks show begins!