Solano named NYPL Pitcher of the Week
Right-hander throws eight shutout innings Saturday to earn award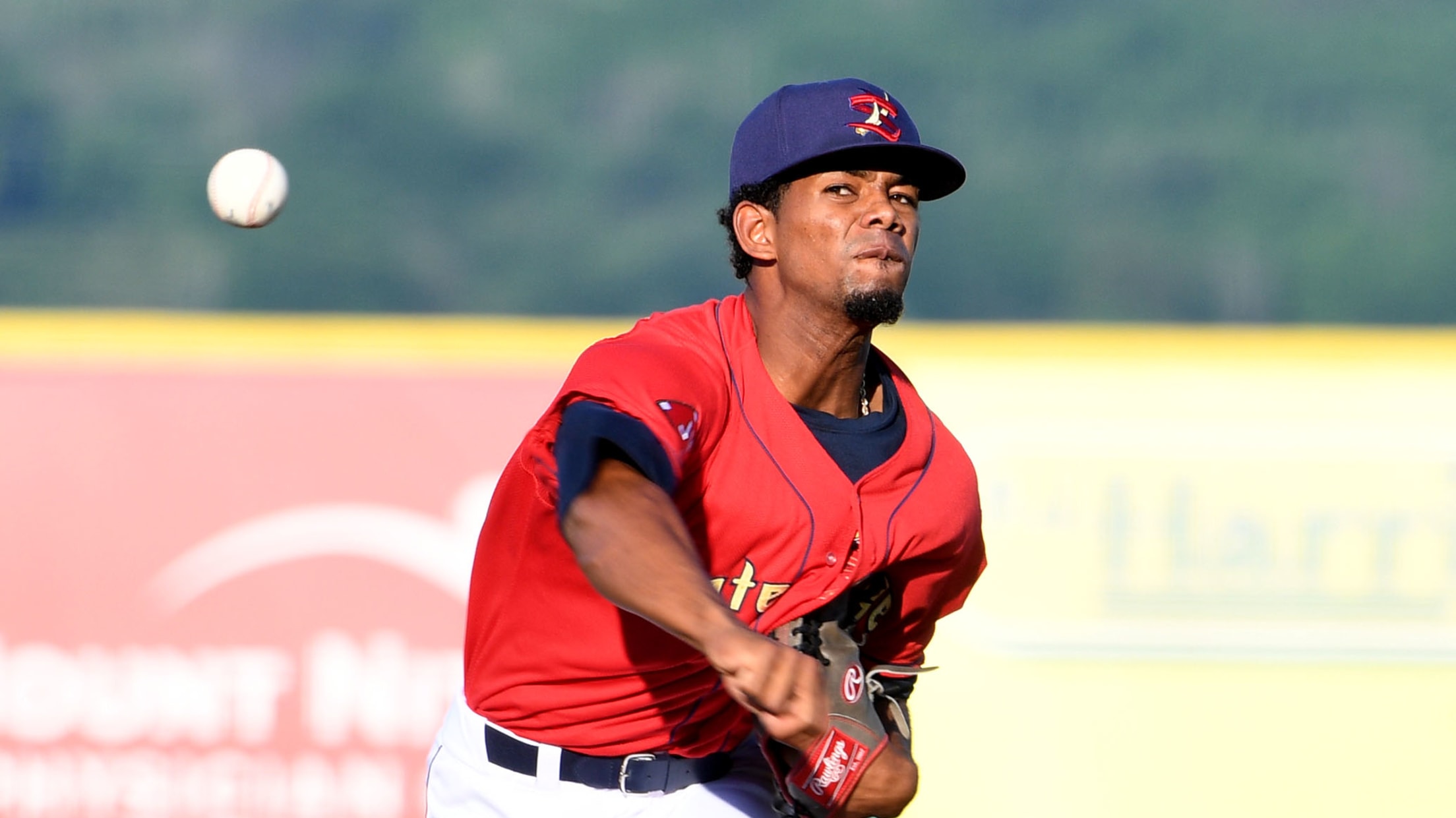 Enmanuel Solano was named the NYPL Pitcher of the Week for August 19-25, 2019. (Steve Manuel)
Major League Baseball Advanced Media announced earlier this week that State College Spikes pitcher Enmanuel Solano has been named the New York-Penn League's Pitcher of the Week for the week of August 19-25, 2018.Solano won the award after tossing eight scoreless innings to tie a Spikes record against the Batavia
Major League Baseball Advanced Media announced earlier this week that State College Spikes pitcher Enmanuel Solano has been named the New York-Penn League's Pitcher of the Week for the week of August 19-25, 2018.
Solano won the award after tossing eight scoreless innings to tie a Spikes record against the Batavia Muckdogs this past Saturday at Dwyer Stadium. The right-hander gave up just four hits, two walks and a hit batsman while striking out five batters.
The native of Santo Domingo Oeste, Dominican Republic has now recorded a team-leading seven quality starts of six innings or more with three earned runs or less, including his last four in a row.
Solano is the first Spikes player this year to win a weekly honor from the NYPL, and became the first Spikes hurler to win a Pitcher of the Week award since Michael Baird copped the honor for July 23-29, 2019.
Spikes fans can catch Solano and the rest of the club in action at Medlar Field at Lubrano Park at the regular season home finale on Sunday.
Tickets for Sunday's game are currently on sale through the Spikes Ticket Office. Tickets can be purchased by calling (814) 272-1711 or by visiting the Ticket Office in person from 9 a.m. to the end of the game on gamedays Monday through Friday and 10 a.m. to the end of the game on gamedays Saturday and Sunday.
Fans can also buy and download single-game tickets by visiting StateCollegeSpikes.com.