Sounds Stifle Chasers 6-1
Mondesi mashes double as part of MLB Rehab Assignment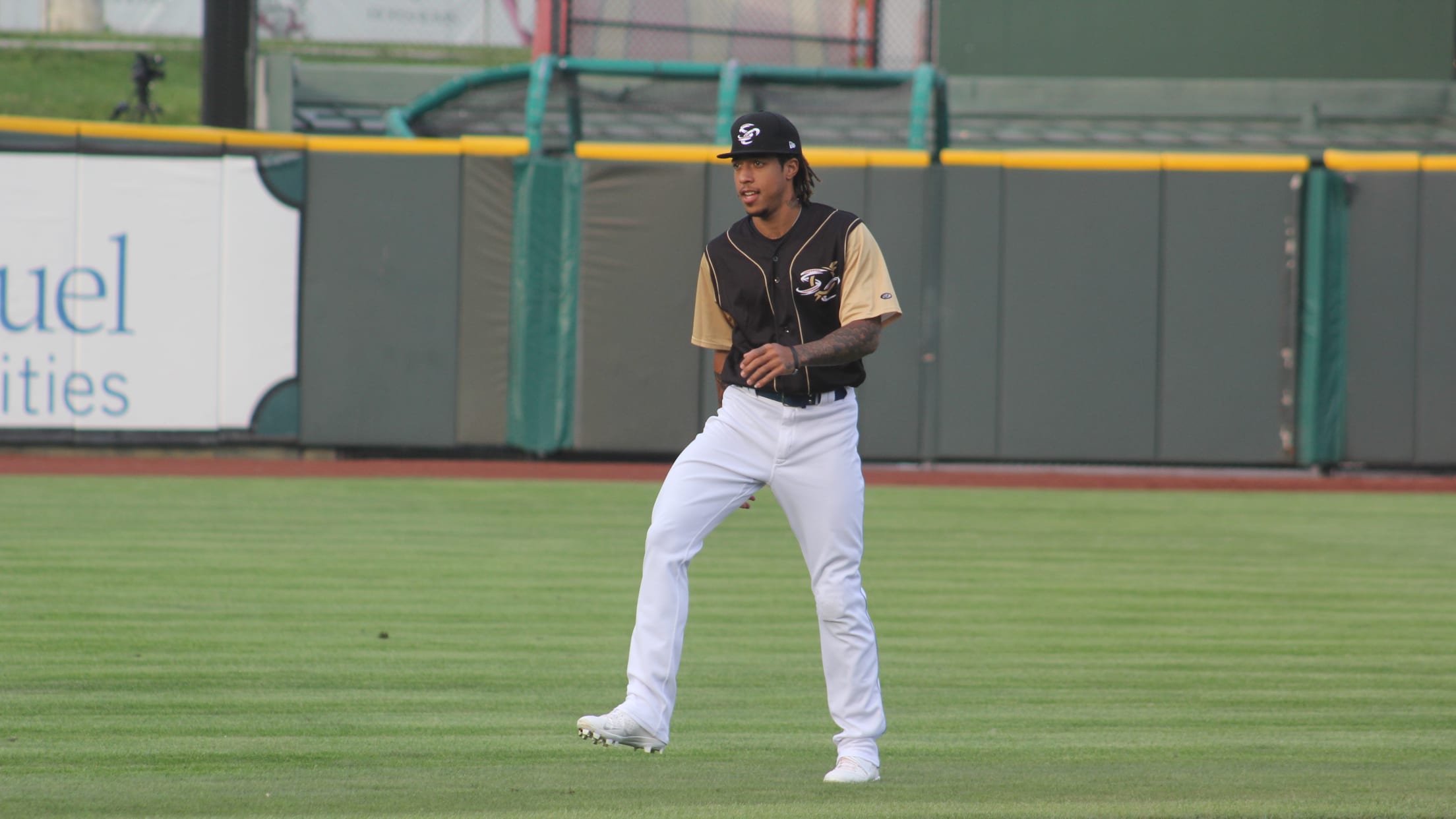 Royals SS Adalberto Mondesi has hits in five of his seven games with the Storm Chasers as part of his MLB Rehab Assignment. (Omaha Storm Chasers)
Omaha shortstop Adalberto Mondesi slapped a double as part of his Major League Rehab Assignment, while Nashville third baseman Matt Davidson homered and drove in three runs and southpaw Wes Benjamin posted a quality outing in the Sounds' 6-1 win over the Storm Chasers in front of 6,198 fans on
Omaha shortstop Adalberto Mondesi slapped a double as part of his Major League Rehab Assignment, while Nashville third baseman Matt Davidson homered and drove in three runs and southpaw Wes Benjamin posted a quality outing in the Sounds' 6-1 win over the Storm Chasers in front of 6,198 fans on Wednesday evening at Werner Park.
Davidson drove in his first two runs in the opening frame via a double to left-center. Nashville's margin would double to four in the subsequent frame thanks to CF Zack Granite's sacrifice fly and 1B Ronald Guzman's RBI single. Davidson would later leave the yard with a solo shot in the fifth and was immediately followed by DH Jett Bandy's solo blast. Omaha then plated their lone tally in the last of the fifth when 2B Jecksson Flores lofted a sacrifice fly.
Bandy (3-4, R, HR, RBI, BB) posted a game-high three hits, with Davidson (2-4, R, 2B, HR, 3 RBI, BB), Granite (2-3, RBI, BB), Guzman (2-5, RBI) and RF Preston Beck (2-5) each adding multi-hit efforts. LF Elier Hernandez (2-4) was the lone Storm Chasers hitter to record two or more knocks. Mondesi in seven games with Omaha as part of his Major League Rehab Assignment has compiled a .231 average (6-26) with two runs, one double, one triple and one RBI.
Benjamin (6.0 IP, 5 H, R, ER, BB, 4 K) scattered five hits in his six solid frames to earn his seventh victory of 2019. The Sounds' relief trio of Phillips Valdez (1.0 IP, H, 2 K), Ian Gibaut (1.0 IP, H, K) and Reed Garrett (1.0 IP, 2 K) combined for the final three scoreless innings of support, while Storm Chasers starter Ofreidy Gomez (3.0 IP, 6 H, 4 R, 4 ER, 3 BB) suffered the defeat.
The two teams are set to complete their four-game set on Thursday evening, with first pitch scheduled for 7:05pm CT.
Tickets for that game and all remaining Storm Chasers home contests can be purchased online at www.omahastormchasers.com, or by calling the Werner Park Ticket Office from noon until 6:00 p.m. Monday through Friday at (402) 738-5100.