Sox Close Out the Series with a Win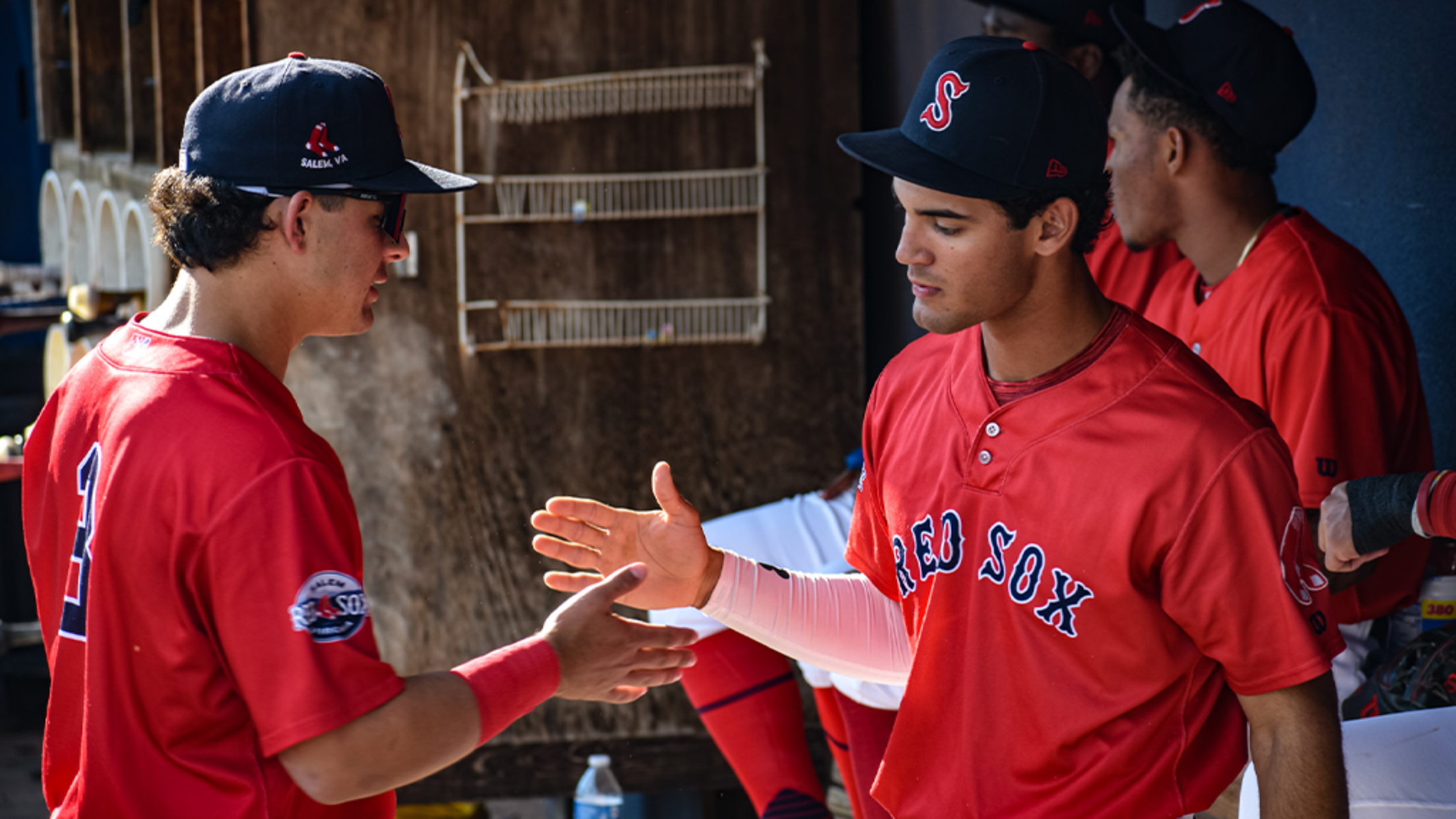 SALEM, VA – Matthew Lugo drives in two runs and scores three of his own to lead the Red Sox to a series finale victory. Salem was able to even the series at three games apiece after a 7-3 victory Sunday afternoon. Fayetteville would kick off the scoring in the
SALEM, VA – Matthew Lugo drives in two runs and scores three of his own to lead the Red Sox to a series finale victory. Salem was able to even the series at three games apiece after a 7-3 victory Sunday afternoon.
Fayetteville would kick off the scoring in the top of the first inning on an RBI double from Justin Dirden (14) driving in Nerio Rodriguez. The Red Sox quickly responded with back-to-back RBI doubles from Matthew Lugo and Stephen Scott to give the Sox a one run advantage. Stephen Scott plated another run on a wild pitch in the first to make it a two-run lead in favor of the Sox.
In the bottom of the second the Red Sox added one more from a Matthew Lugo RBI single to left field with two outs on an 0-2 count. Two innings later Salem extended their lead to four when Nick Decker singled on a line shot to right field scoring Matthew Lugo.
While Salem continued to put their foot on the pedal, Fayetteville would not go out quietly. Nathan Perry launched his sixth doubled of the season to right field scoring Nerio Rodriguez.
While the offense held up their end of the bargain, walks remained an issue for Fayetteville tonight. Between three pitchers they issued 13 walks and it stood out in the sixth. Jayson Schroeder issued four walks in the inning resulting in an RBI free pass from Alan Marrero.
The Sox and 'Peckers would trade one more run apiece, but that would just impact the final tally. The Red Sox resume their homestand with a six game series against the Fredericksburg Nationals starting Tuesday at 7:05 PM
First pitch: 4:04 PM
Time of game: 2:52
Attendance: 1,632
Venue: Salem Memorial Ballpark