Dunning learns big league lessons in camp
White Sox No. 6 prospect working curveball back into repertoire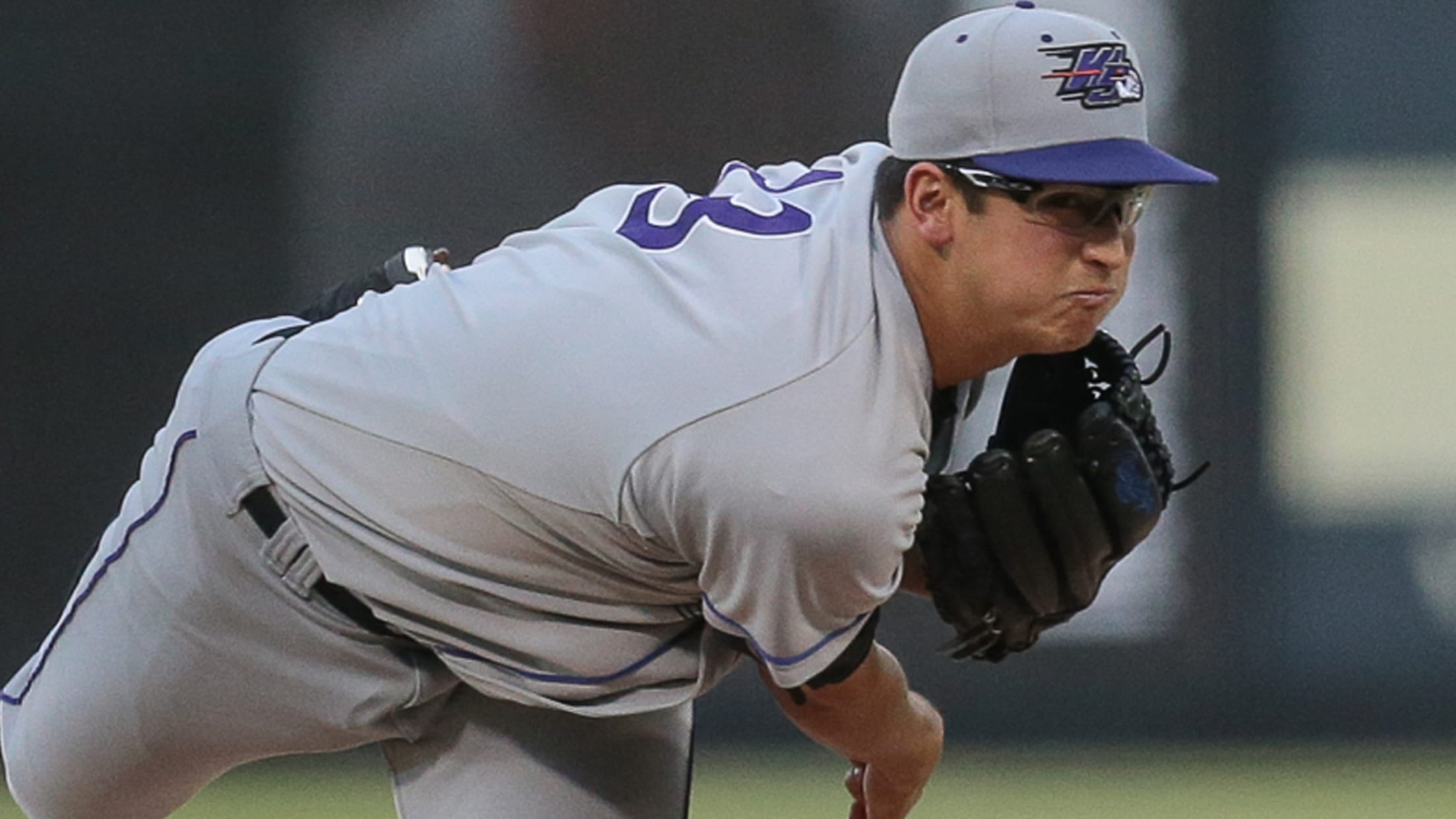 GLENDALE, Arizona -- Since he was drafted two years ago, Dane Dunning has become accustomed to the process of getting acquainted, and in some cases, reacquainted with people and things. This year, he's applying that to his game.Training for his second full season, the No. 6 White Sox prospect strolled
Toolshed: How prospects held up after trades
Kopech, Gohara lift stocks while Lopez, De Leon go other way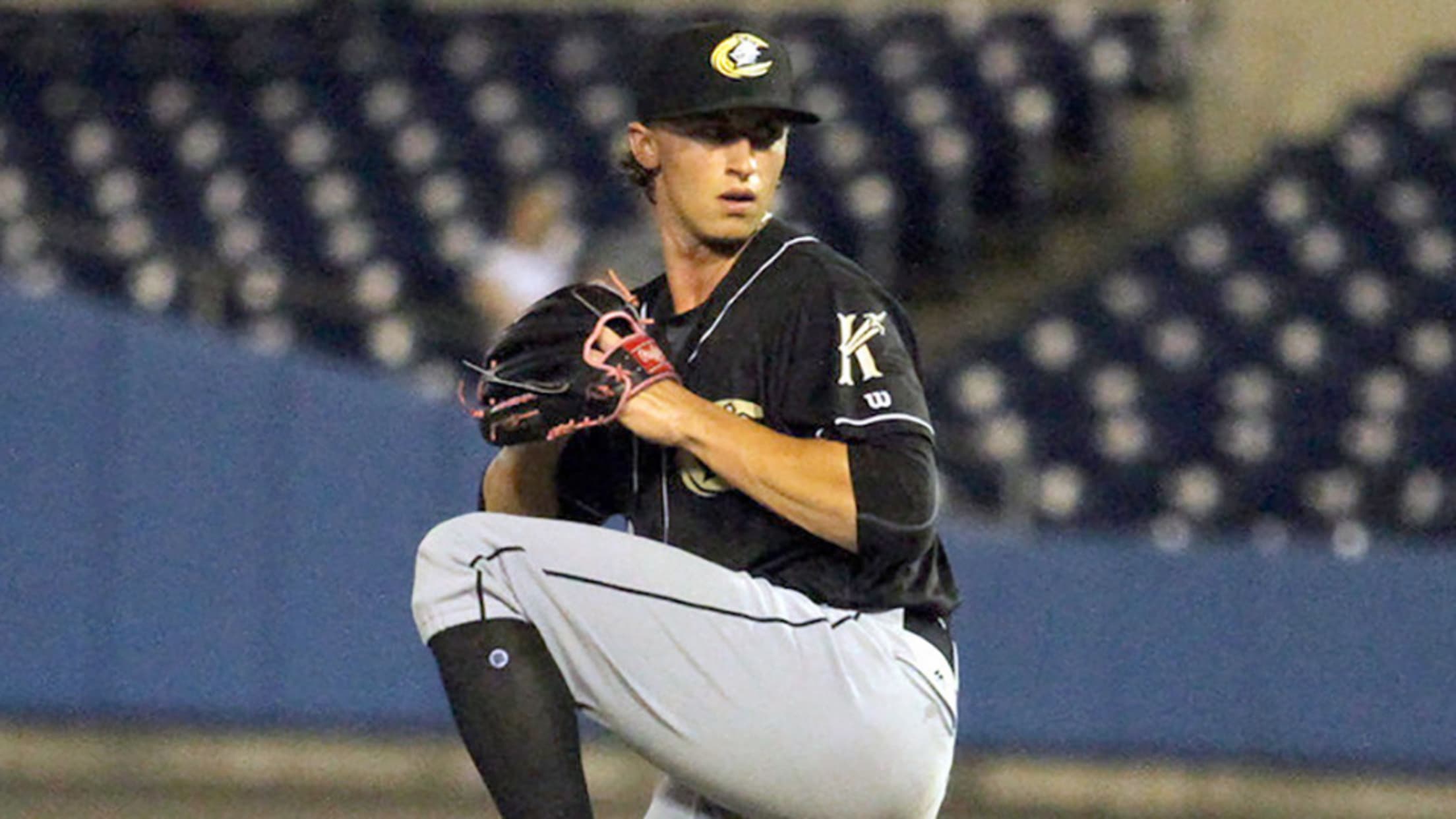 It's quiet. Too quiet.Outside of some relatively minor deals the past couple weeks -- most of which involve the Mariners -- there hasn't been much to report in the way of completed trades since the World Series ended 27 days ago. Giancarlo Stanton's expected exit out of Miami seems like
White Sox promote Kopech to Triple-A
MLB's No. 12 prospect earned promotion with 2.87 ERA, 155 K's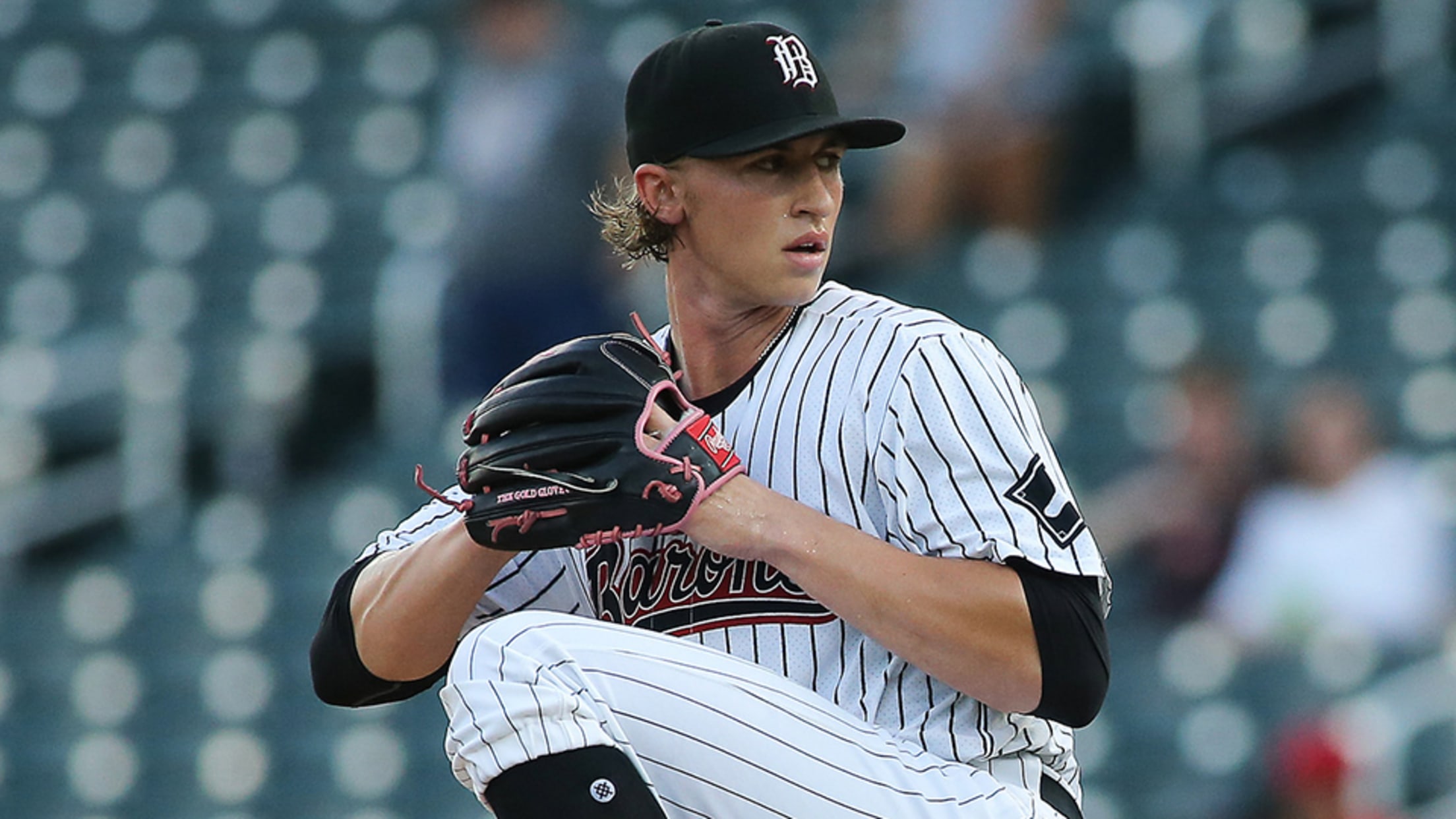 Michael Kopech has proven he's ready for a new challenge since the July 4 holiday, and the White Sox have taken notice.The team will promote its fireballing right-hander to Triple-A Charlotte for Monday's start in Norfolk. MLB.com's No. 12 prospect has already surpassed his career high in innings and has
Prospect Roundup: Games of Aug. 16
Hansen climbs leaderboard with 11 K's; Littell picks up 17th win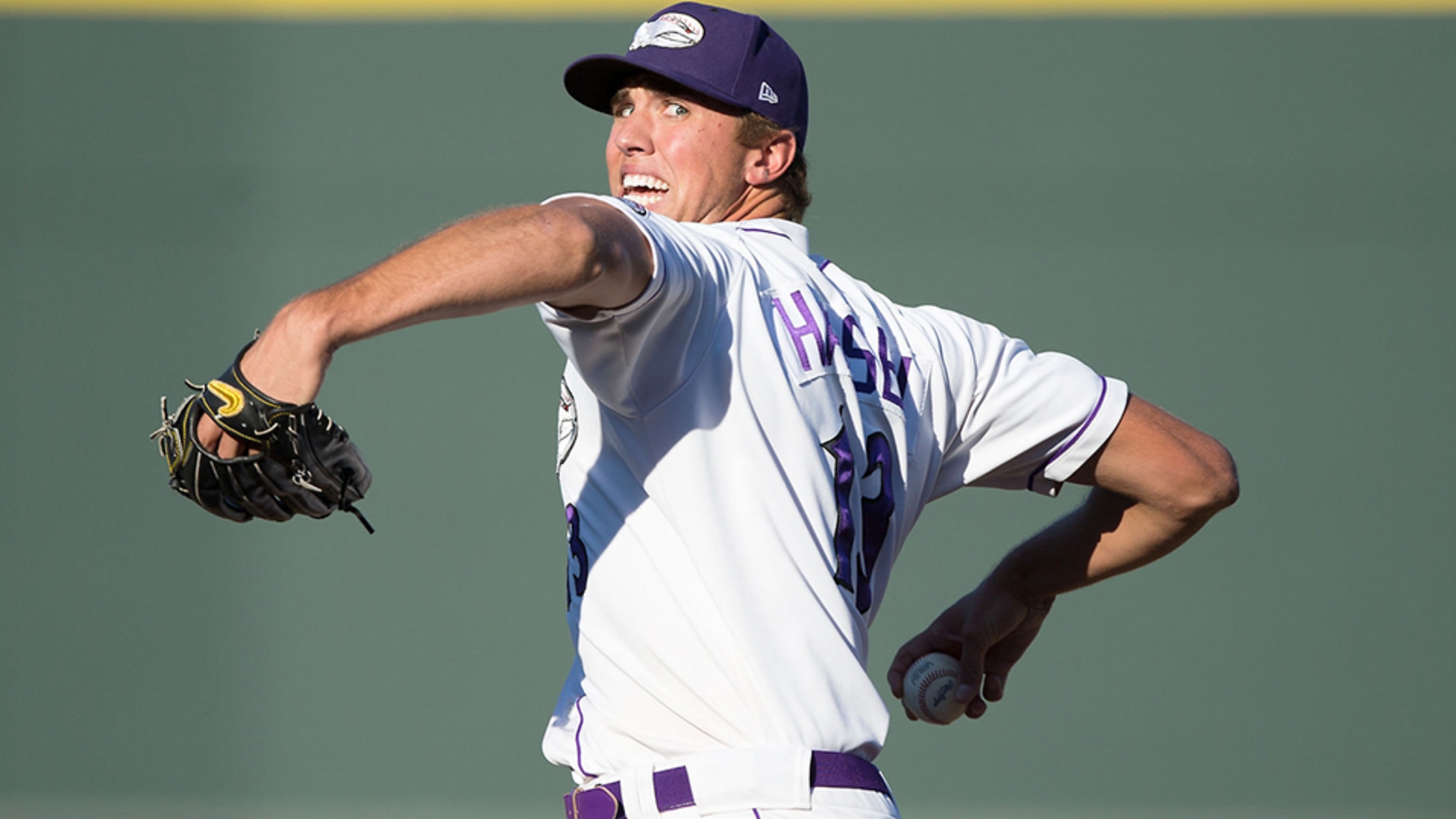 White Sox RHP Lucas Giolito, Triple-A Charlotte: 6 IP, 7 H, 0 R, 1 BB, 7 K, 96 pitches, 63 strikes -- A roller-coaster season has taken a positive turn for the No. 7 White Sox prospect. Giolito did not allow an earned run for the third time in his
Knights Fall to RailRiders 3-2 Sunday
Lucas Giolito Tosses Seven Strong Innings for Charlotte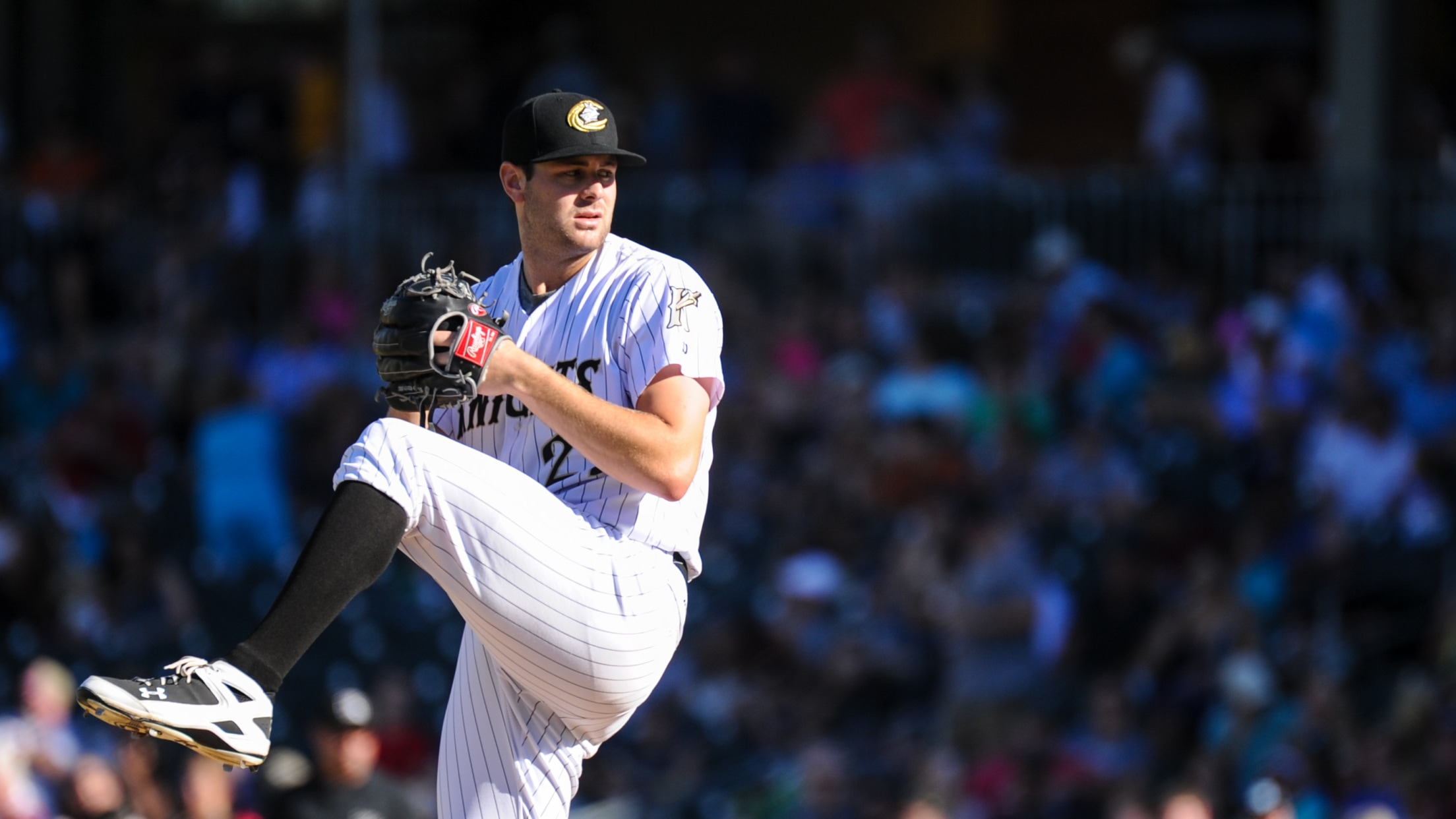 (UPTOWN CHARLOTTE, NC) - RHP Lucas Giolito was solid over seven innings, and Ronald Bueno homered, but the Charlotte Knights dropped the finale of their three-game series against the Scranton/Wilkes-Barre RailRiders by a score of 3-2 on Sunday from BB&T Ballpark in Uptown Charlotte in front of 9,557 fans.
Knights' Giolito rebounds with seven zeros
No. 7 White Sox prospect allows four hits, aims to be consistent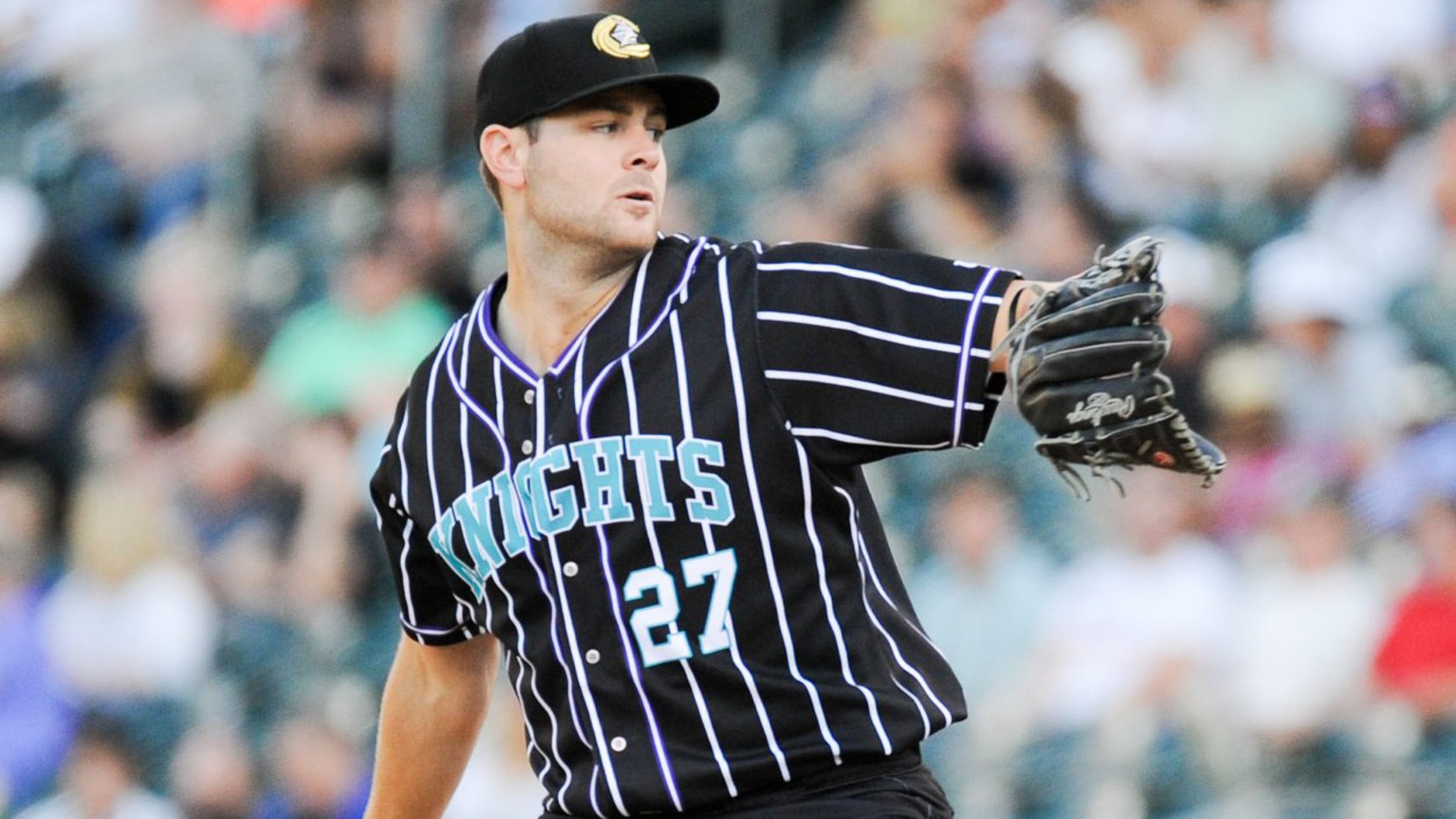 Lucas Giolito has taken some lumps during his first season with the White Sox. But Tuesday night, the No. 7 White Sox prospect again showed that when things are right, he's capable of dominance. Giolito scattered four hits and three walks while striking out six in seven scoreless innings as Triple-A
Knights' Giolito fans 10 in shutout
No. 4 White Sox prospect yields two hits in seven-inning gem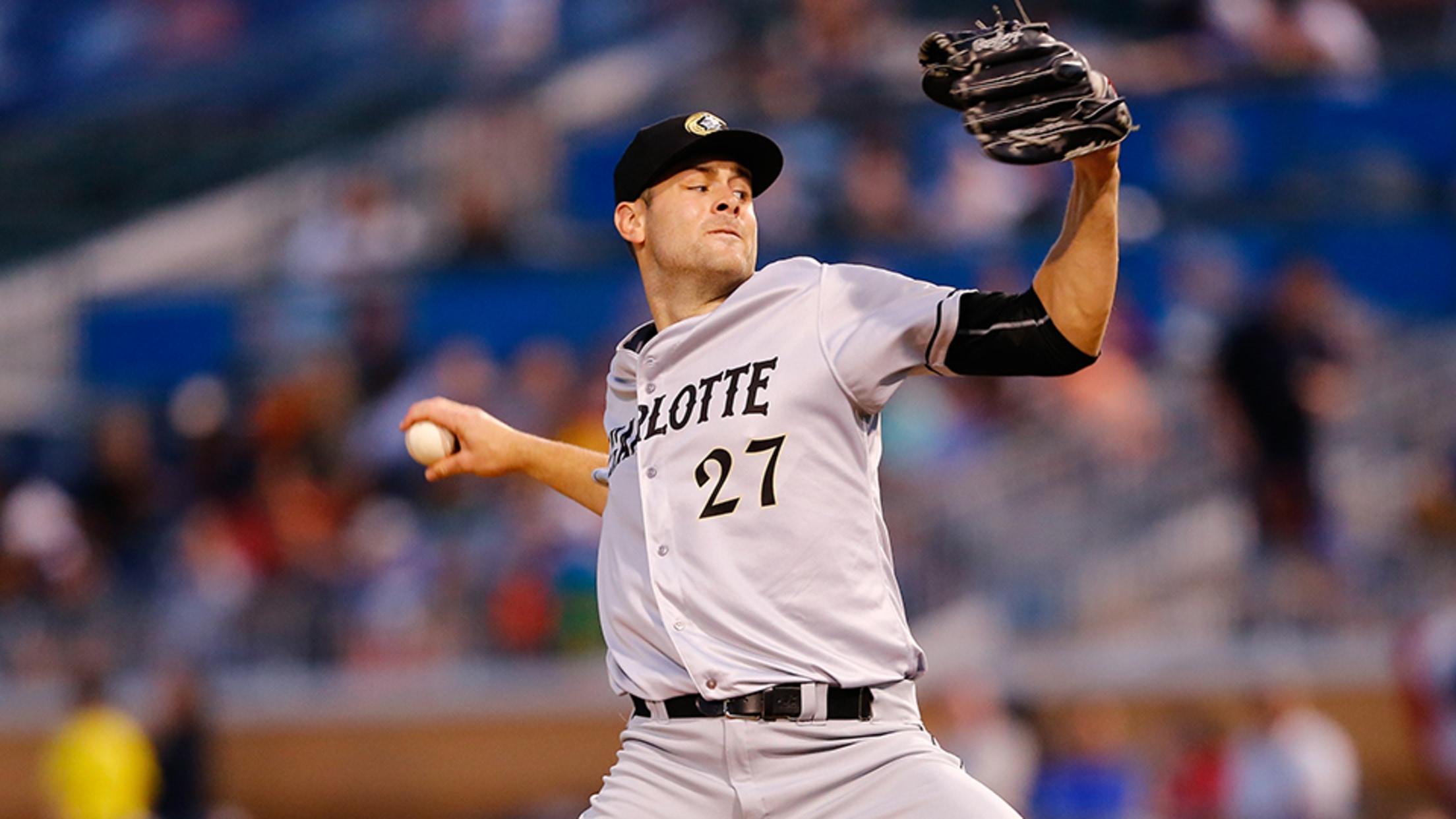 A roller coaster of a season for Lucas Giolito apparently has a few more twists and turns left in it. And that's fine with him, as long as the ride evens out a little more along the way. Giolito pitched a two-hitter and struck out 10 to notch his second seven-inning shutout
Giolito finding his groove after rocky start
No. 4 White Sox prospect continues to improve, looks toward bigs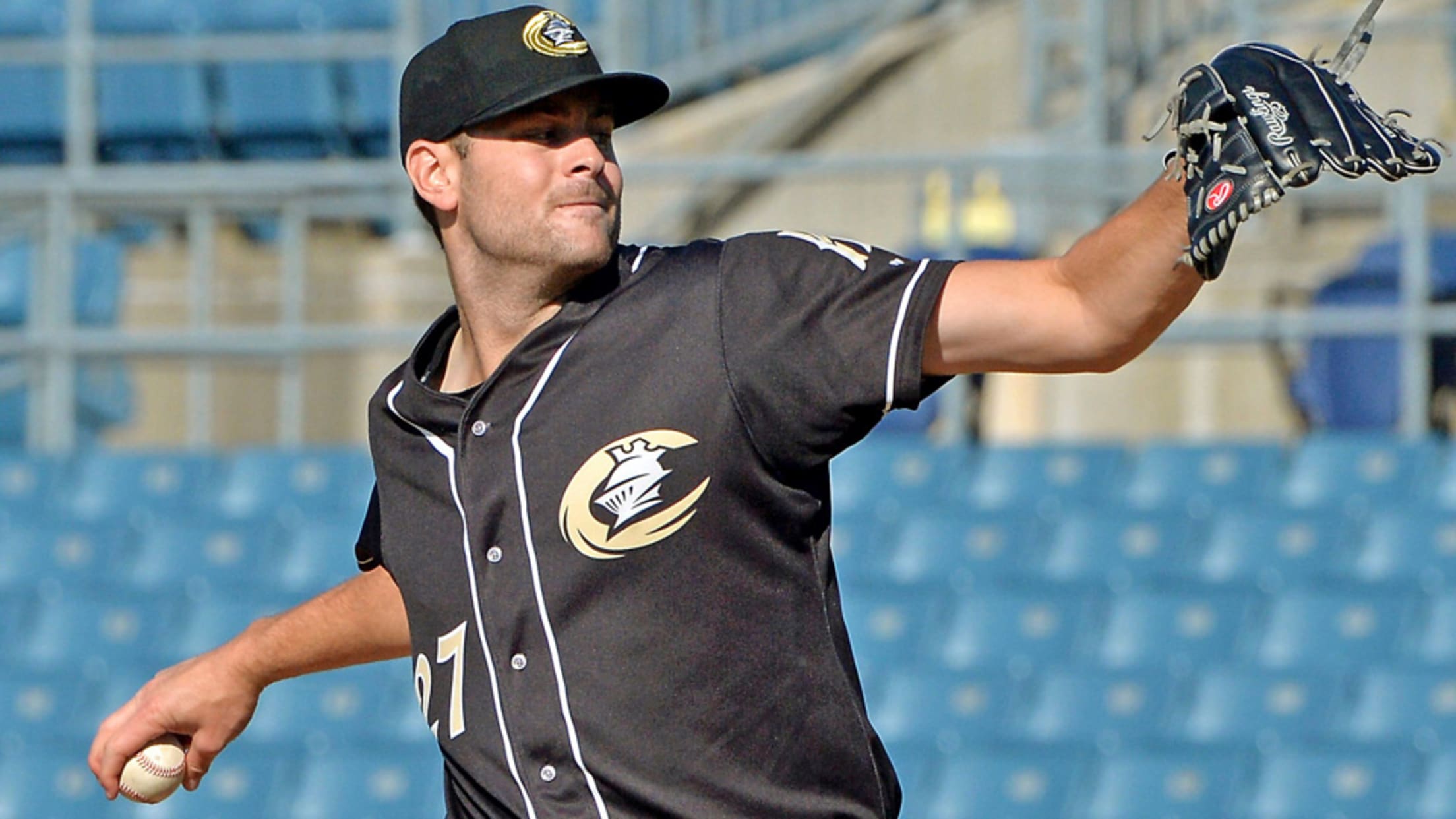 Lucas Giolito was feeling the pressure.But it wasn't from fans or scouts or even the front office. It was from himself."I wanted to come to the new organization, make a good first impression, perform well," he said. "I didn't really do that."
Giolito racks up 11 strikeouts for Charlotte
White Sox prospect continues rebound with another strong start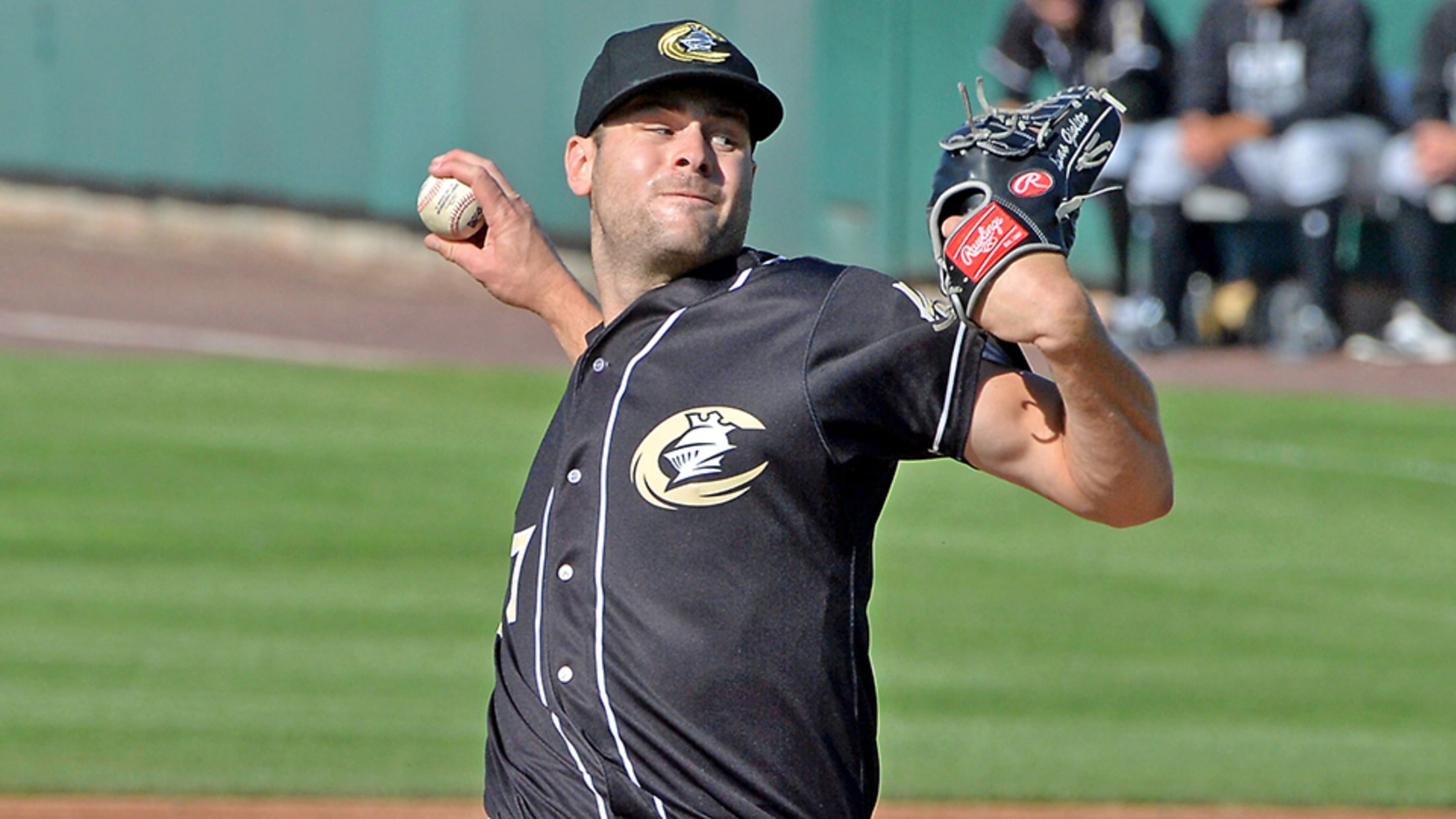 Maybe it was his first career no-hitter or the law of averages finally turning in his favor. Whatever the reason, Lucas Giolito once again resembles the hard-throwing ace many expected him to become.The No. 4 White Sox prospect registered his first double-digit strikeout performance of the season with 11 punchouts while allowing one
Anderson wins Pitcher of the Week with 11 K's
Giolito secures IL honor after seven hitless innings for Charlotte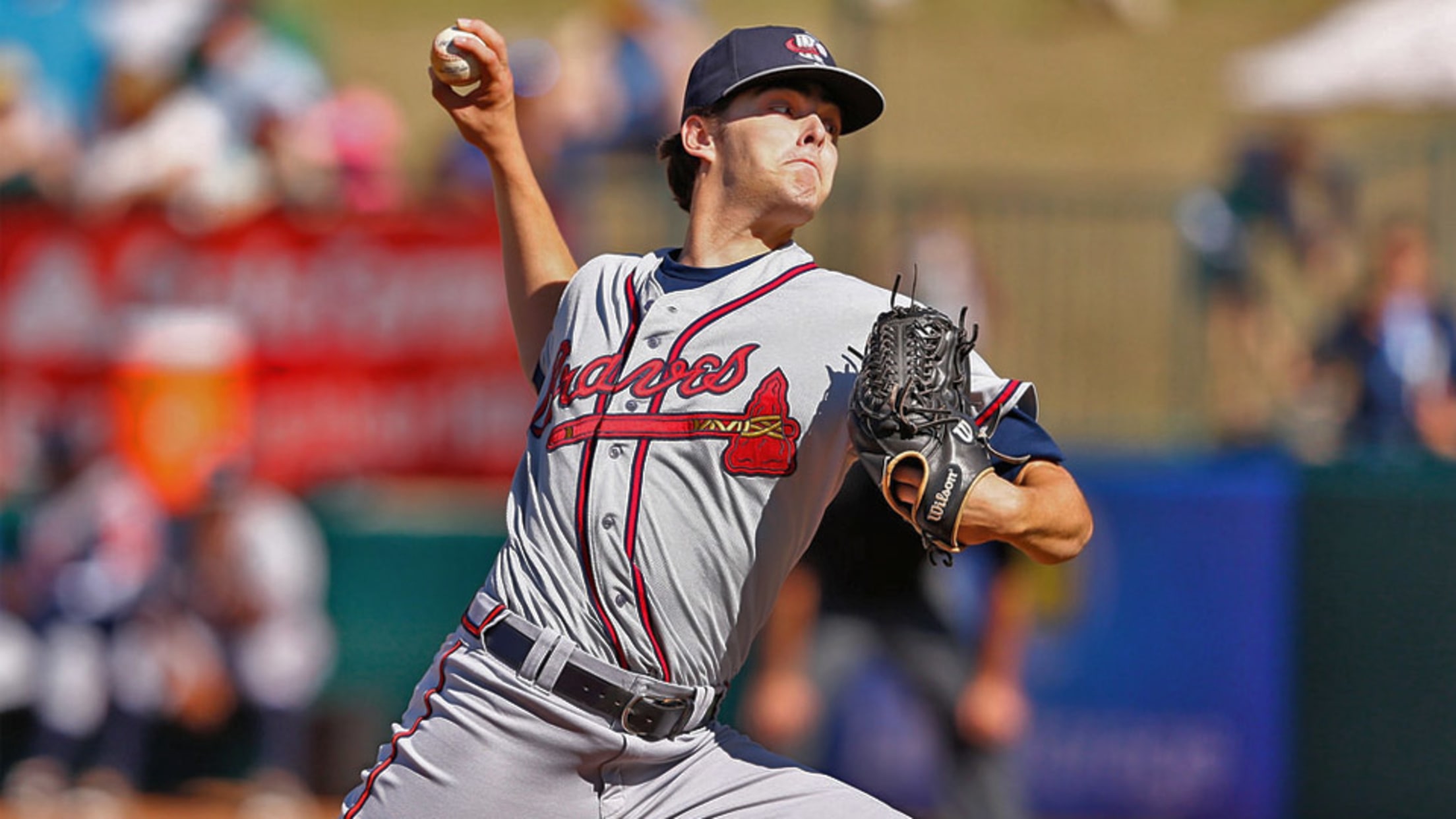 After a rough start to the year, Ian Anderson finally had his curveball working last week. It turned out to be award-winning.Anderson struck out a career-high 11 batters over six scoreless frames on May 25 to secure his second win for Class A Rome, earning him the South Atlantic League
Giolito tosses Knights' first no-hitter since 2013
No. 8 overall prospect overcomes struggles with seven-inning gem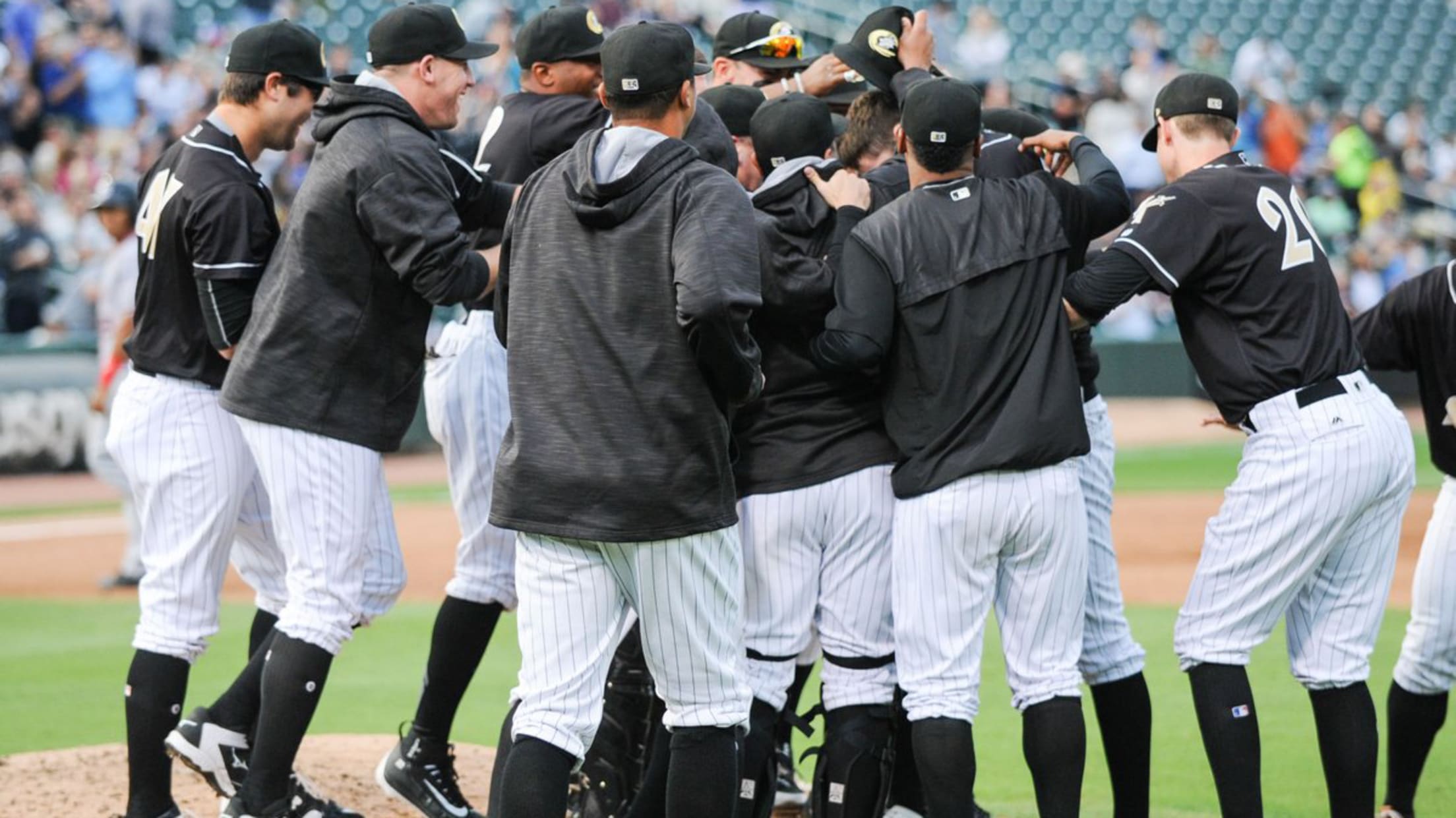 Lucas Giolito's first season with the White Sox since coming over from the Nationals had brought its share of difficulties. On Thursday, against the organization that traded him, he delivered a powerful reminder of just how good he can be.MLB.com's No. 8 overall prospect tossed a seven-inning no-hitter -- Triple-A
The Show Before the Show: Episode 106
Charlotte manager Grudzielanek talks loaded roster, SNL cameo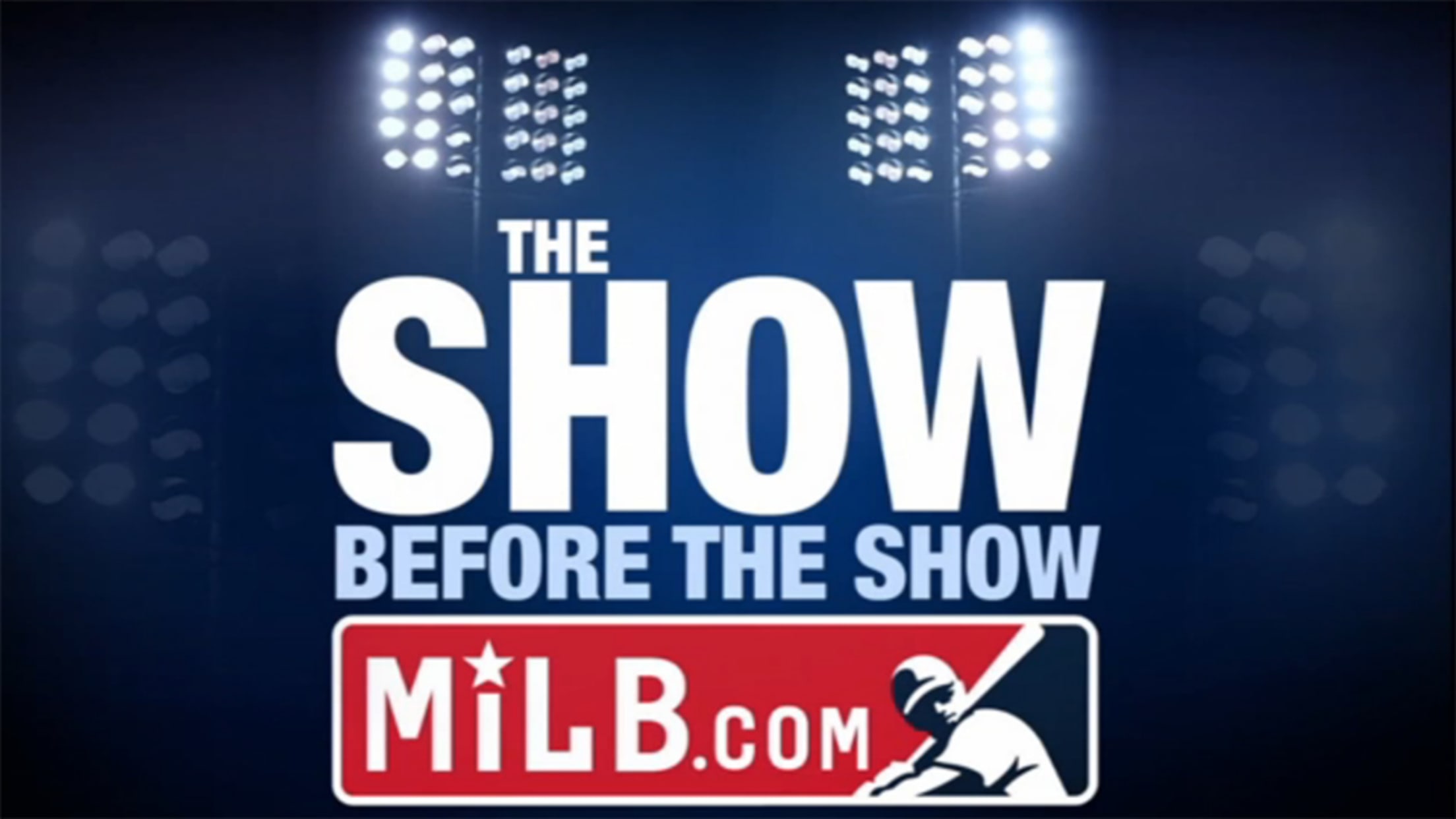 Check out the latest episode of The Show Before the Show, MiLB.com's official podcast. A segment rundown is listed below, in case you want to skip to a particular section. Like the podcast? Subscribe, rate and review The Show Before the Show on iTunes. The podcast is also available via
Knights Drop Wednesday's Game to PawSox 4-0
Boston's Jackie Bradley Jr. Homers in Rehab Appearance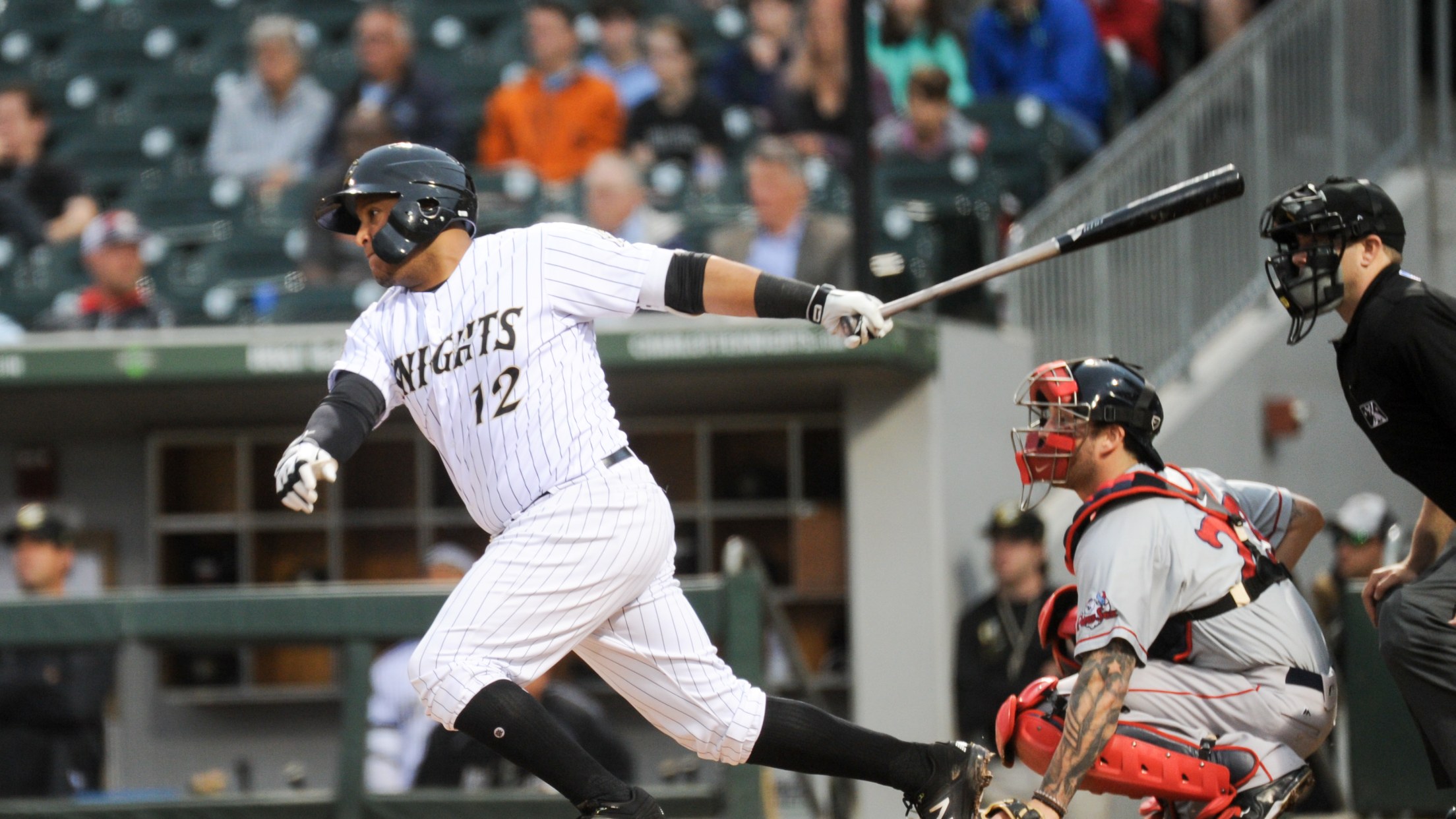 Knights' Hayes homers twice, drives in six
Fellow White Sox prospect Moncada also goes yard in romp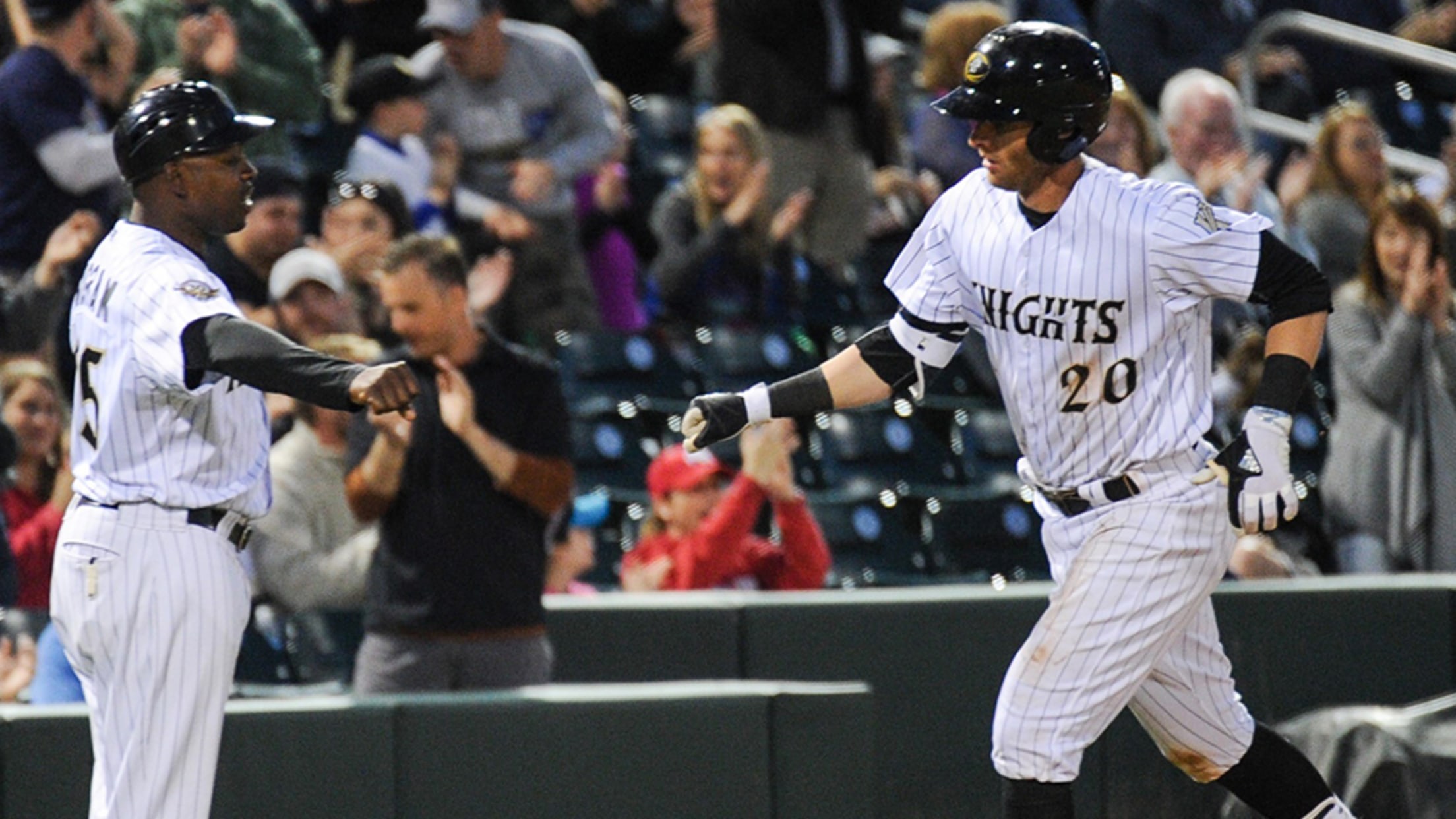 Hitting in the thick of a lineup that features some of Triple-A's most gifted offensive players, Danny Hayes may enjoy more nights like the one he had Saturday. The White Sox prospect had two homers among three hits and drove in a career-high six runs as Charlotte crushed Norfolk, 15-5, on
Moncada, Torres head down to Minors
Atlanta's Albies reassigned; Giolito, Lopez ticketed for Charlotte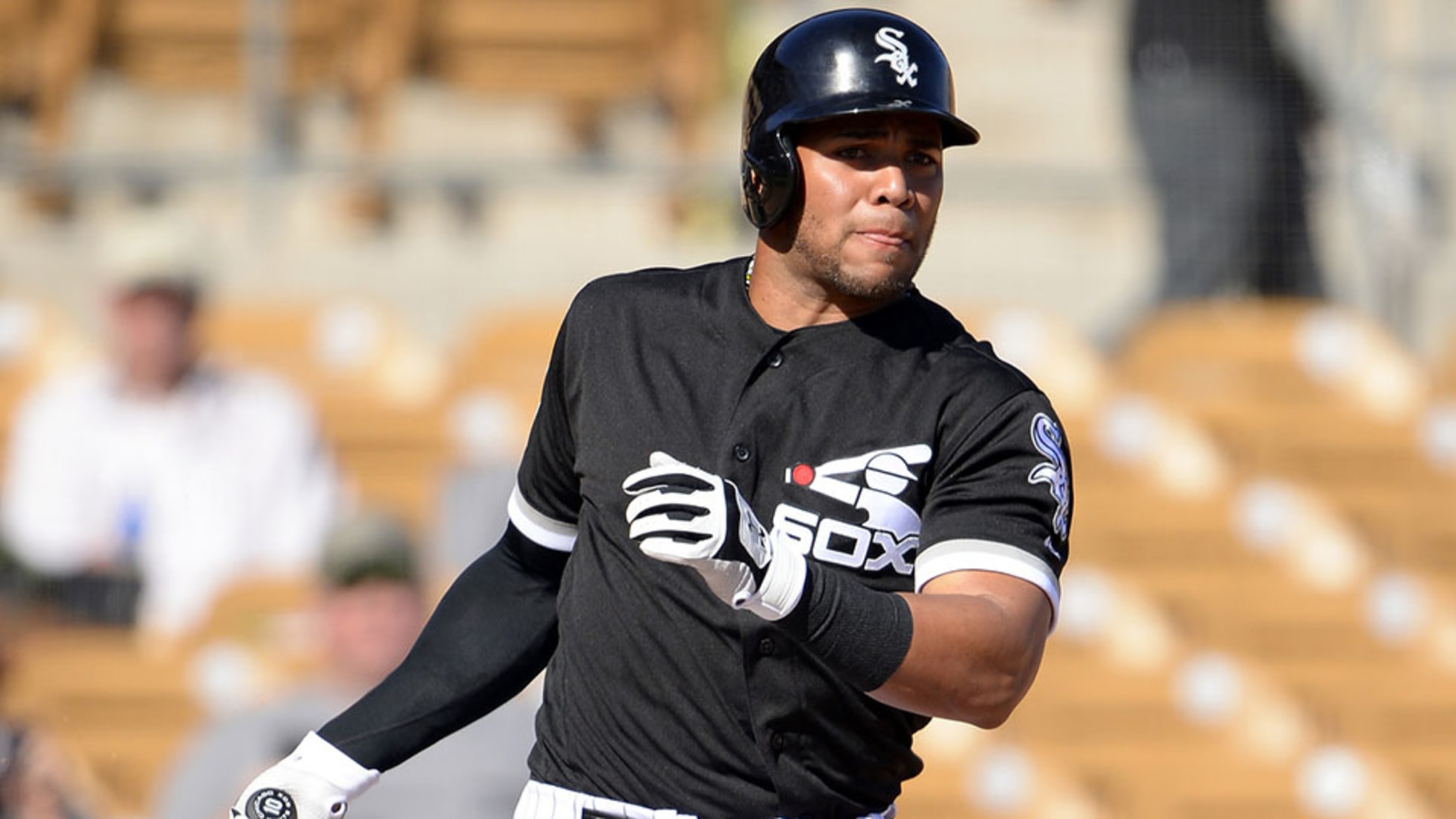 Six days after blasting two home runs in a Spring Training game and two days after going 3-for-5 with another long ball, Yoán Moncada leads a host of top White Sox prospects headed back to the Minors. Gleyber Torres' time in Yankees big league camp also came to an end,
White Sox Prospect Primer: Big arms coming
Offseason acquisitions jump-start rebuilding program on South Side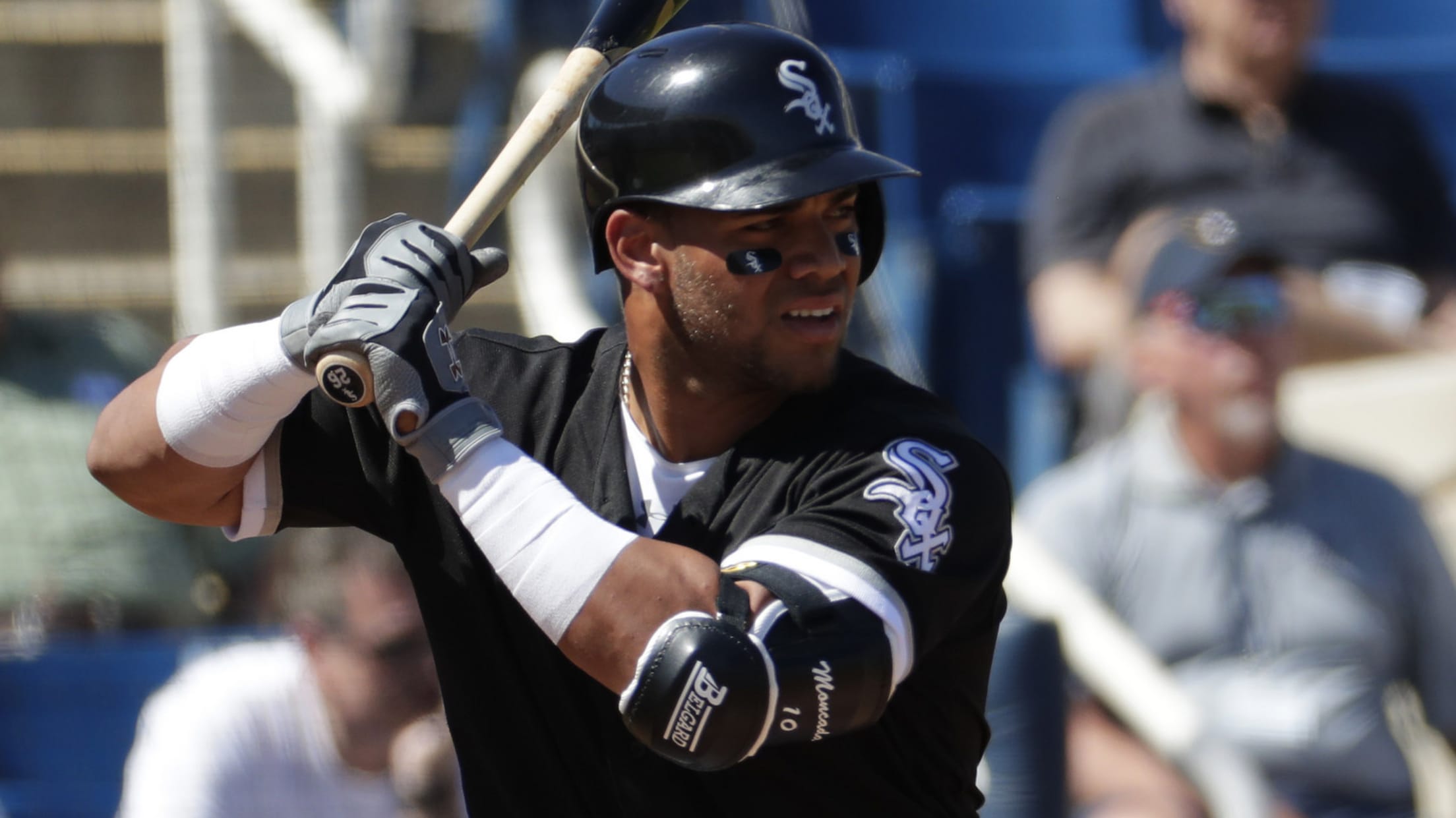 Some players are on the verge of stardom, others are entering a crucial phase of their development and still others are getting their first tastes of full-season ball. With the 2017 season approaching, MiLB.com takes a look at the most intriguing prospects from each MLB organization.Loudest tool: Michael Kopech, RHP
Getz getting comfortable in White Sox role
Former big league infielder takes over as head of player development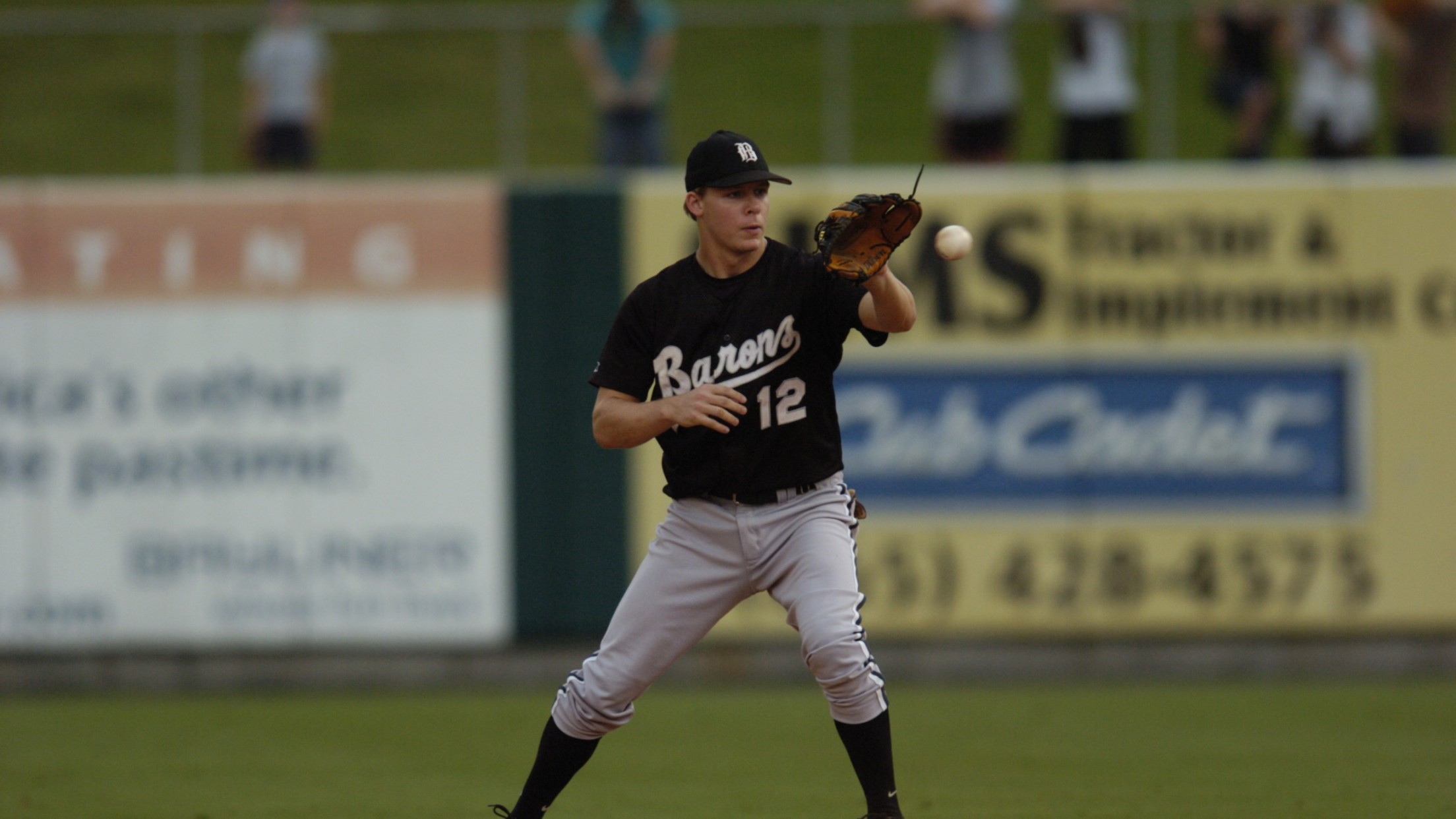 GLENDALE, Arizona -- As the rest of the Minor League world was shutting down for the holidays, Chris Getz was just getting started.More than 11 years after he was taken by the White Sox in the fourth round of the 2005 Draft, Getz returned to the organization he long called
Giolito rolls to first spring win for White Sox
No. 11 overall prospect pitches three one-hit innings in second outing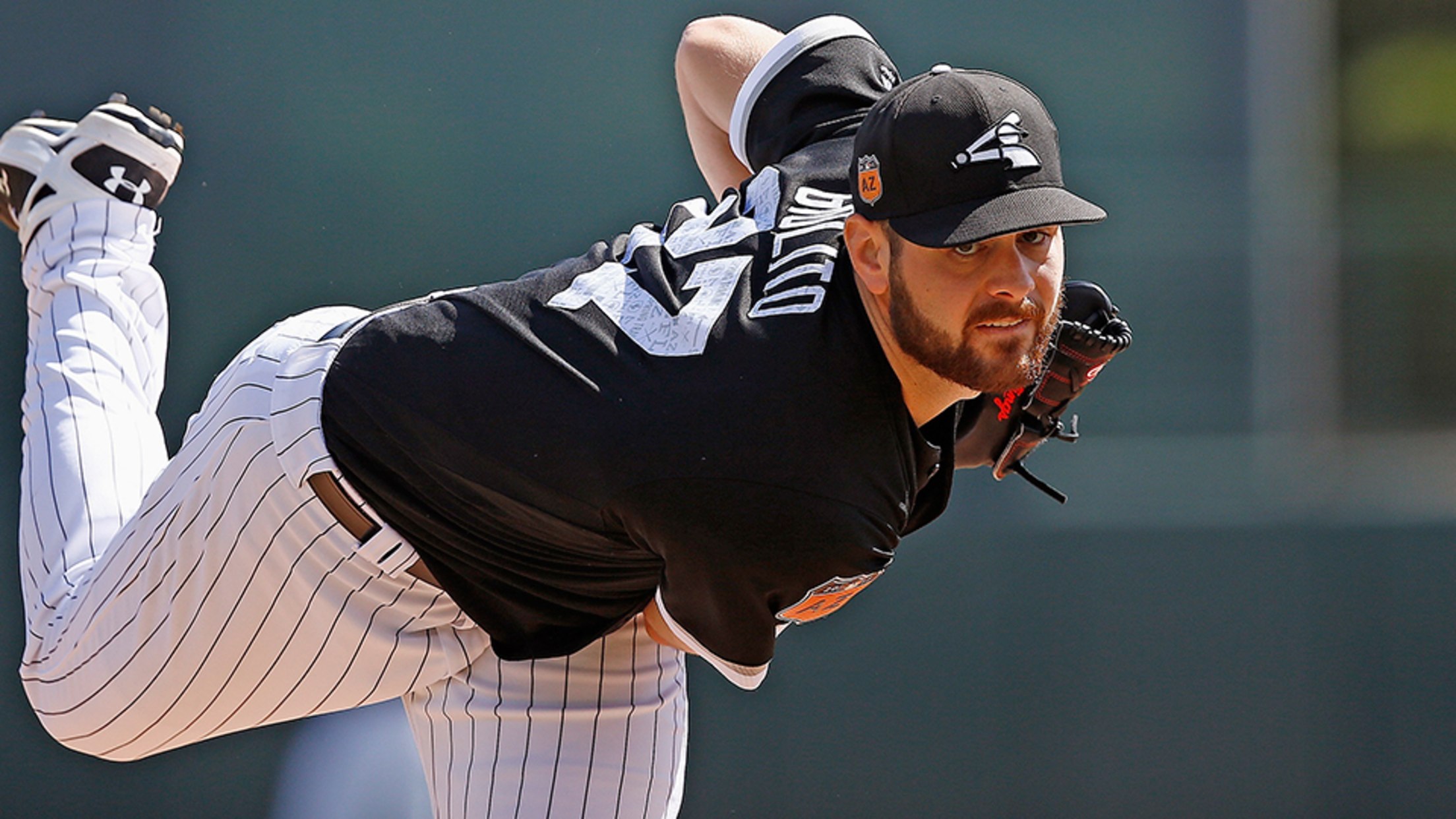 Farm System Rankings: Pitchers (10-1)
Braves lead way again; White Sox reach new heights with acquisitions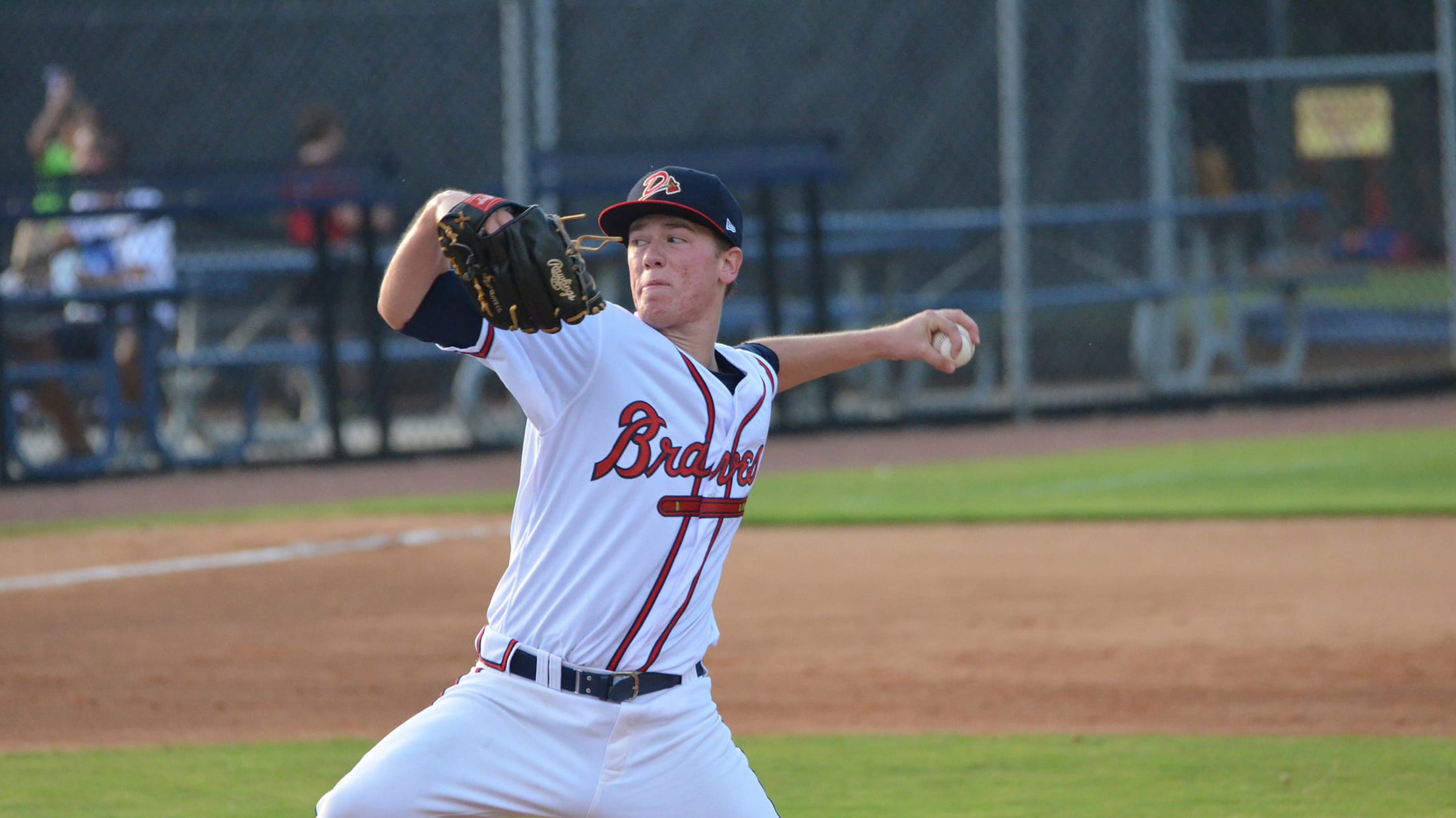 With Spring Training underway and the 2017 season rapidly approaching, MiLB.com looks at the state of all 30 farm systems and ranks them, according to certain changing criteria with each edition. This week we focus on pitching prospects and consider the quality and quantity of top talent in each system.
TEST: TEST: Giolito, Kopech arm White Sox for future
TEST: TEST: Hard-throwing duo brings rare power to South Side rotation prospects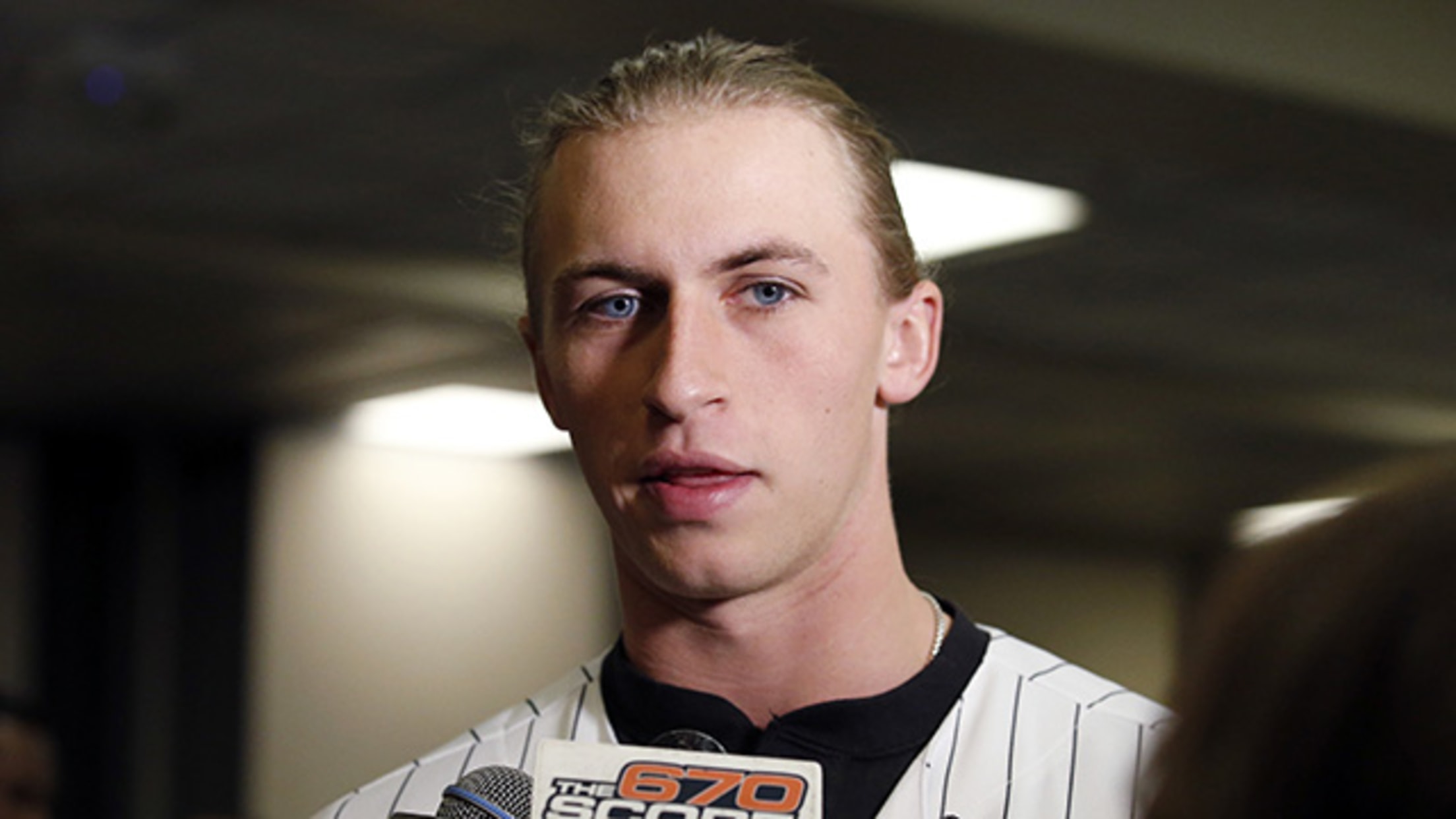 Giolito, Kopech arm White Sox for future
Hard-throwing duo brings rare power to South Side rotation prospects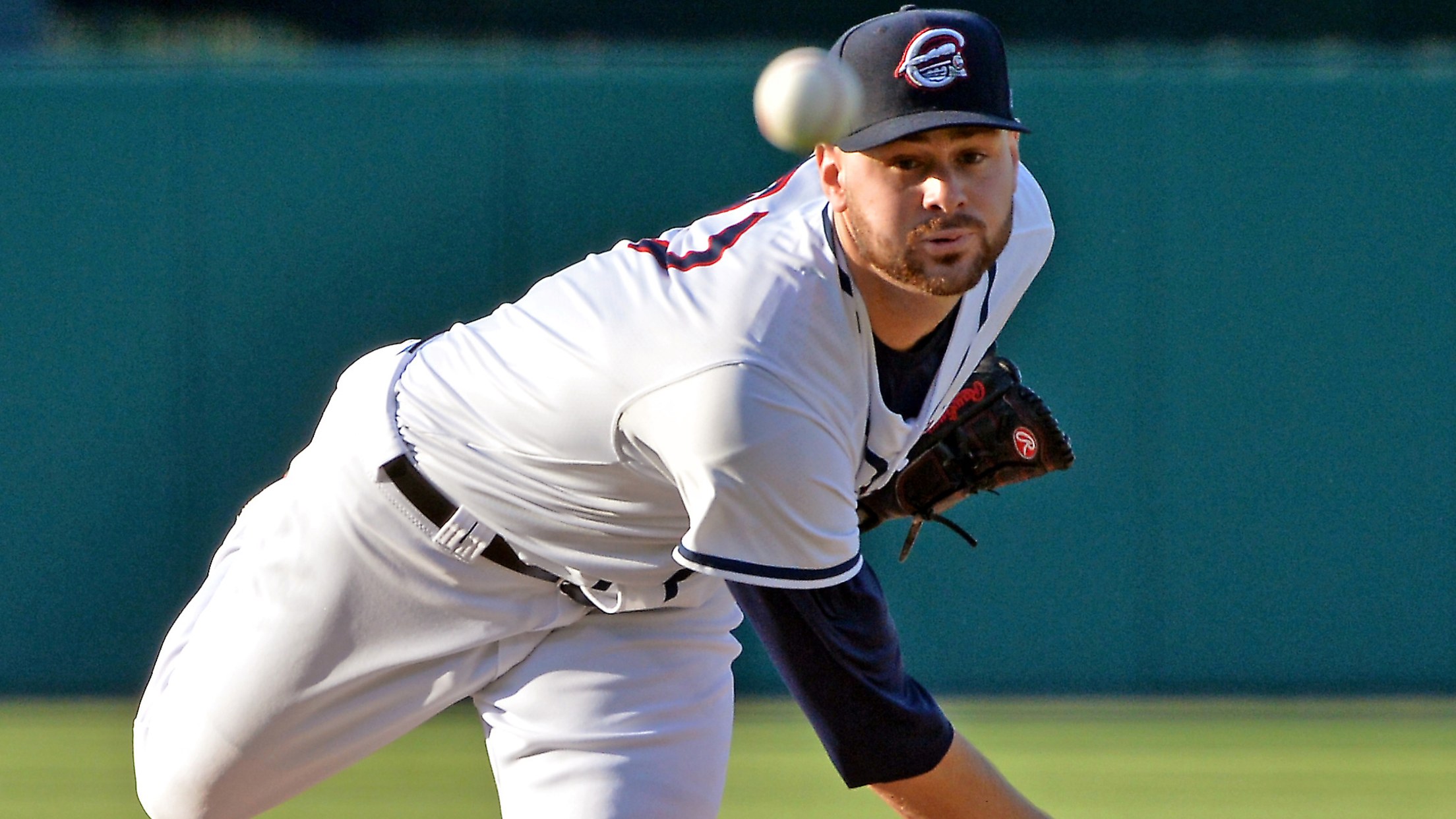 Chris Getz spent seven seasons in the Major Leagues with the White Sox, Royals and Blue Jays. And while he played his final game in 2014, the former infielder remembers well what a power pitcher can do to a hitter's psyche."You start going to the 94s, 95s, then you see
2017 Prospect Projections: AL Central
Indians outfield prospect Zimmer might help defending AL champs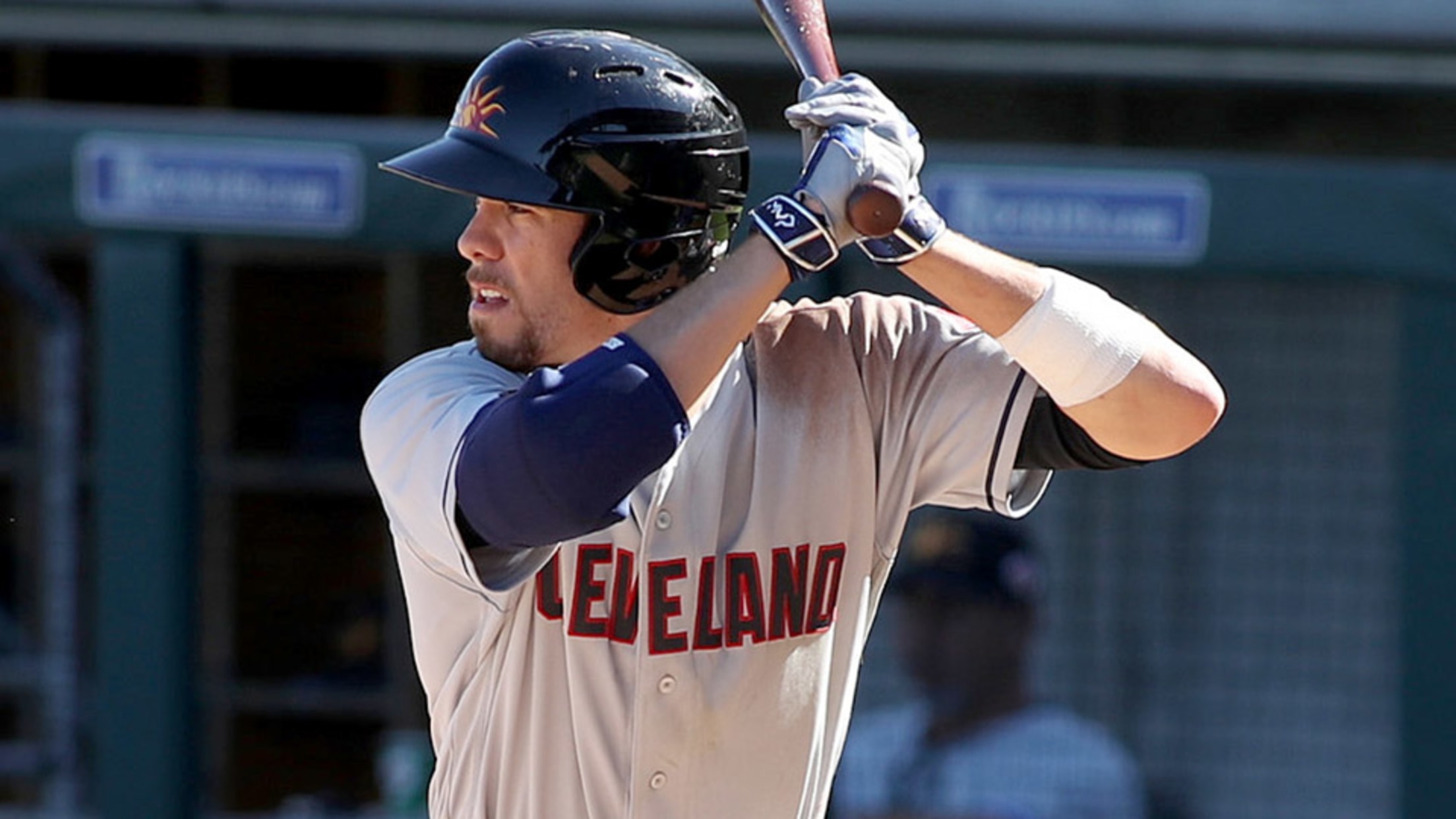 This is the third in a six-part series that uses FanGraphs' Steamer600 projections to look at how prospects would fare over a full Major League season. The system bases its forecast on 600 plate appearances for position players, 450 plate appearances for catchers, 200 innings for starting pitchers and 65