Prospects in the Phillies' 2020 player pool
Top prospects Bohm, Howard followed by mix of bullpen candidates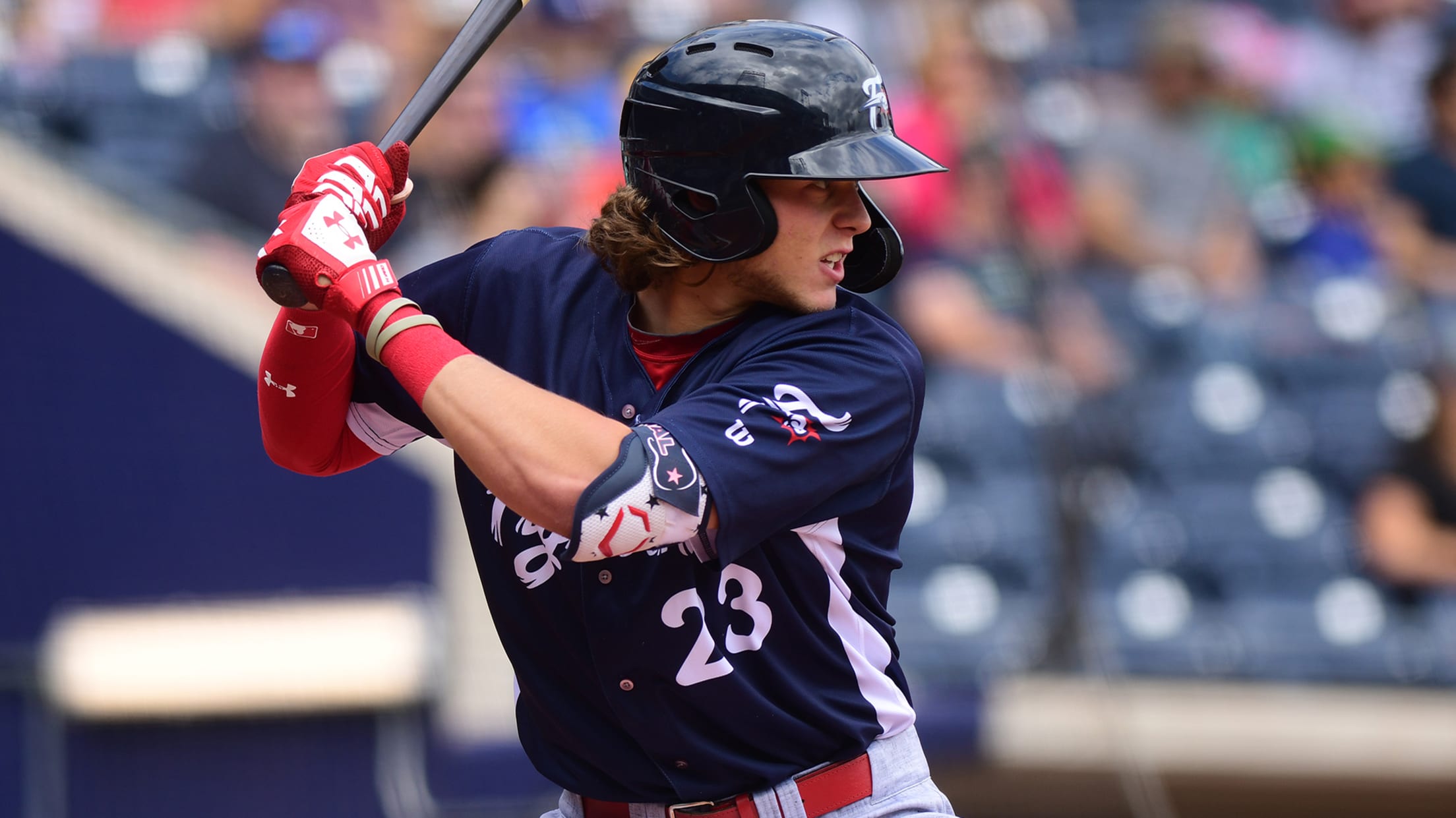 As part of the new rules for the 2020 Major League season, each of the 30 organizations will maintain a 60-man player pool for the duration of the campaign. Some members of the player pool will feature on the active Major League roster while others will work out at an
Morrison powers Pigs to 5-4 victory
IronPigs score four runs in the fifth inning en route to victory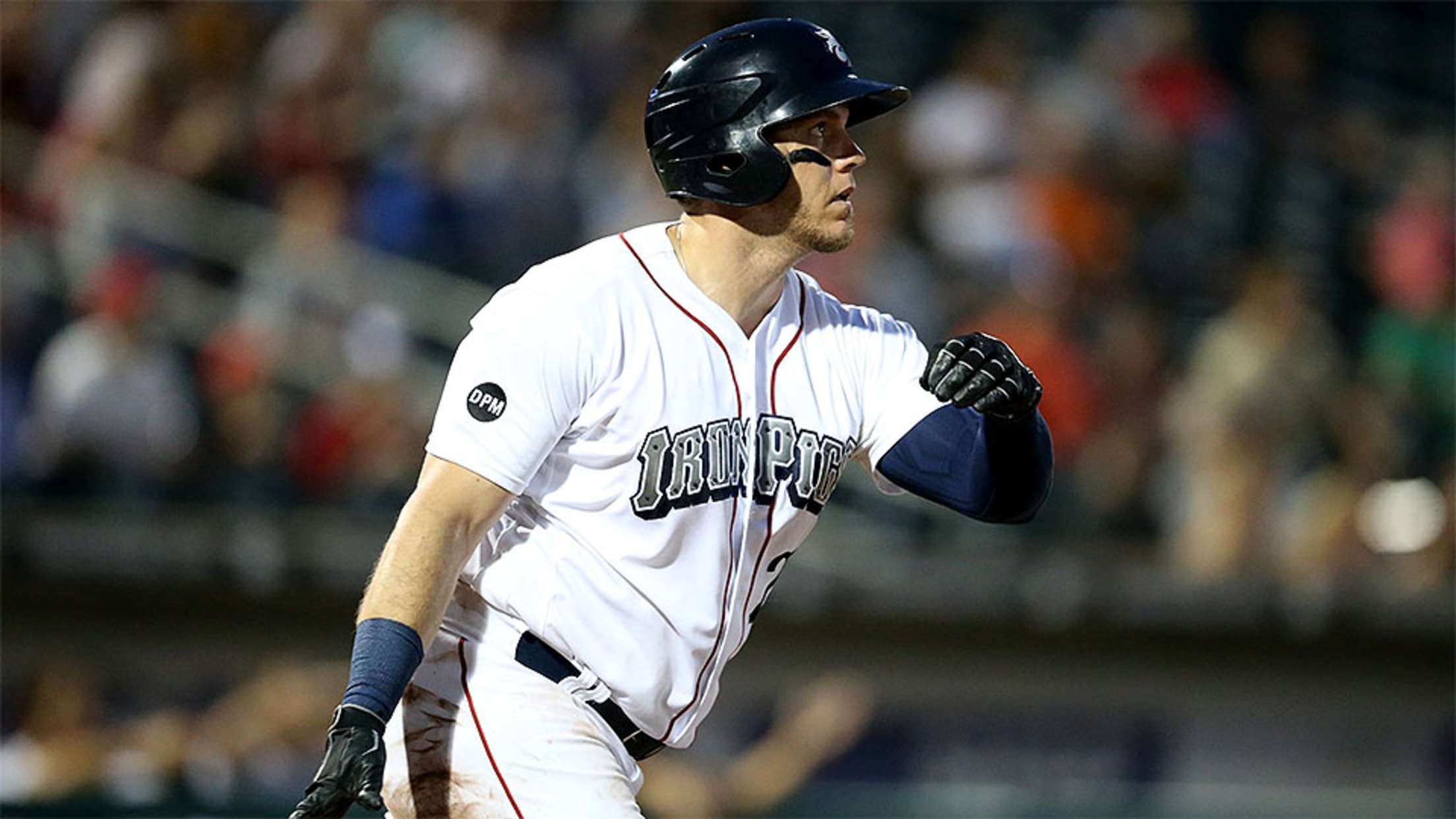 Follow @IronPigsLogan Morrison hit a go-ahead three-run home run off Keury Mella (7-11) in the bottom of the fifth inning to give the Lehigh Valley IronPigs (54-58) a 5-4 lead. They would hold on to beat the Louisville Bats (47-67) by that same score Tuesday night at Coca-Cola Park.
Irvin, Robinson lead Pigs to series win over RailRiders
Robinson homered twice while Irvin allowed just one run in seven innings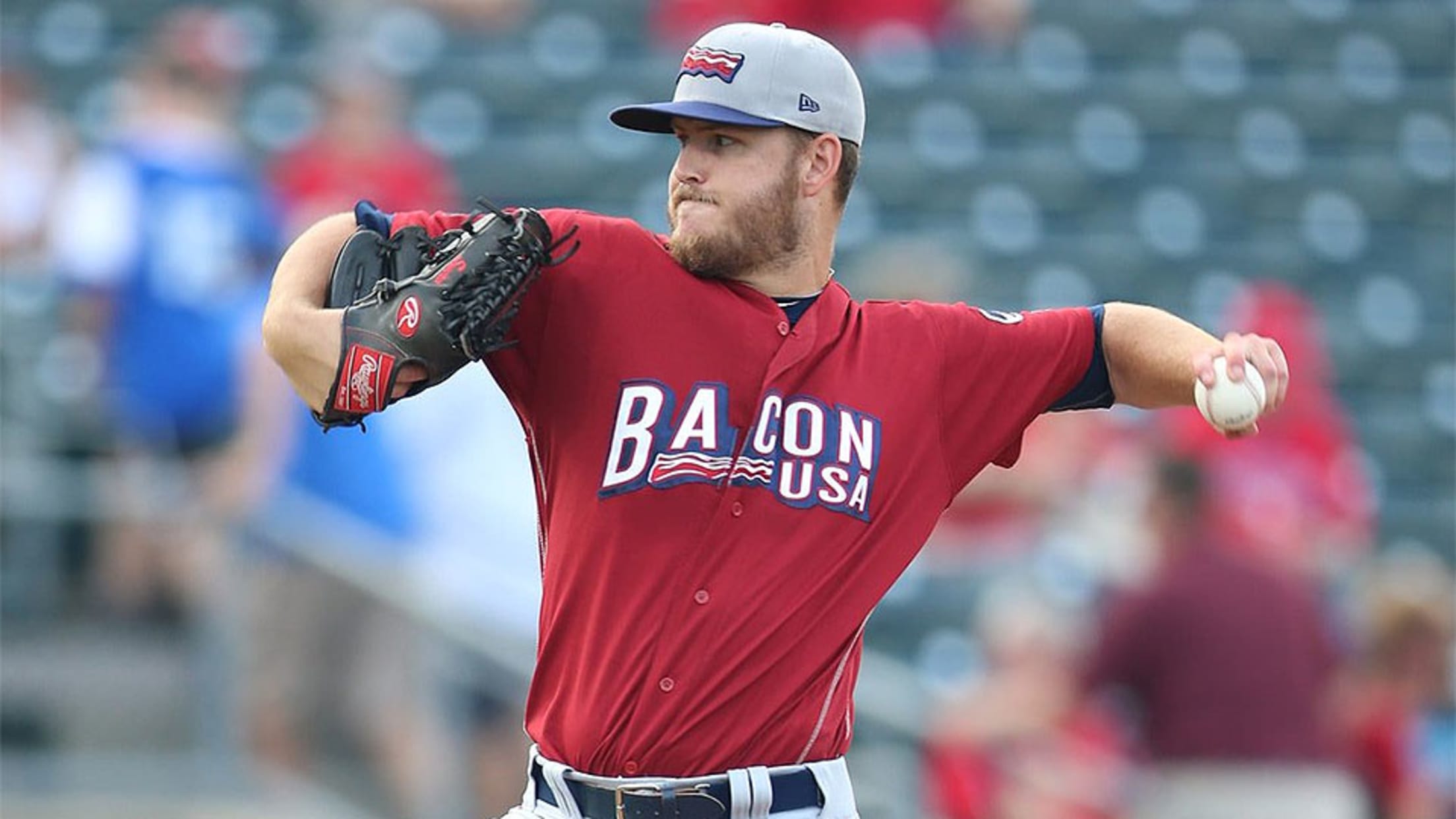 Follow @IronPigsCole Irvin (3-0) kept the Scranton/Wilkes-Barre RailRiders (46-34) at bay, while Shane Robinson homered twice to lead the Lehigh Valley IronPigs (37-41) to a 12-3 win on Saturday night. The Pigs now lead the IronRail series 7-4.
Pigs, PawSox split Wednesday doubleheader
Irvin returns, Haseley debuts in twin bill at McCoy Stadium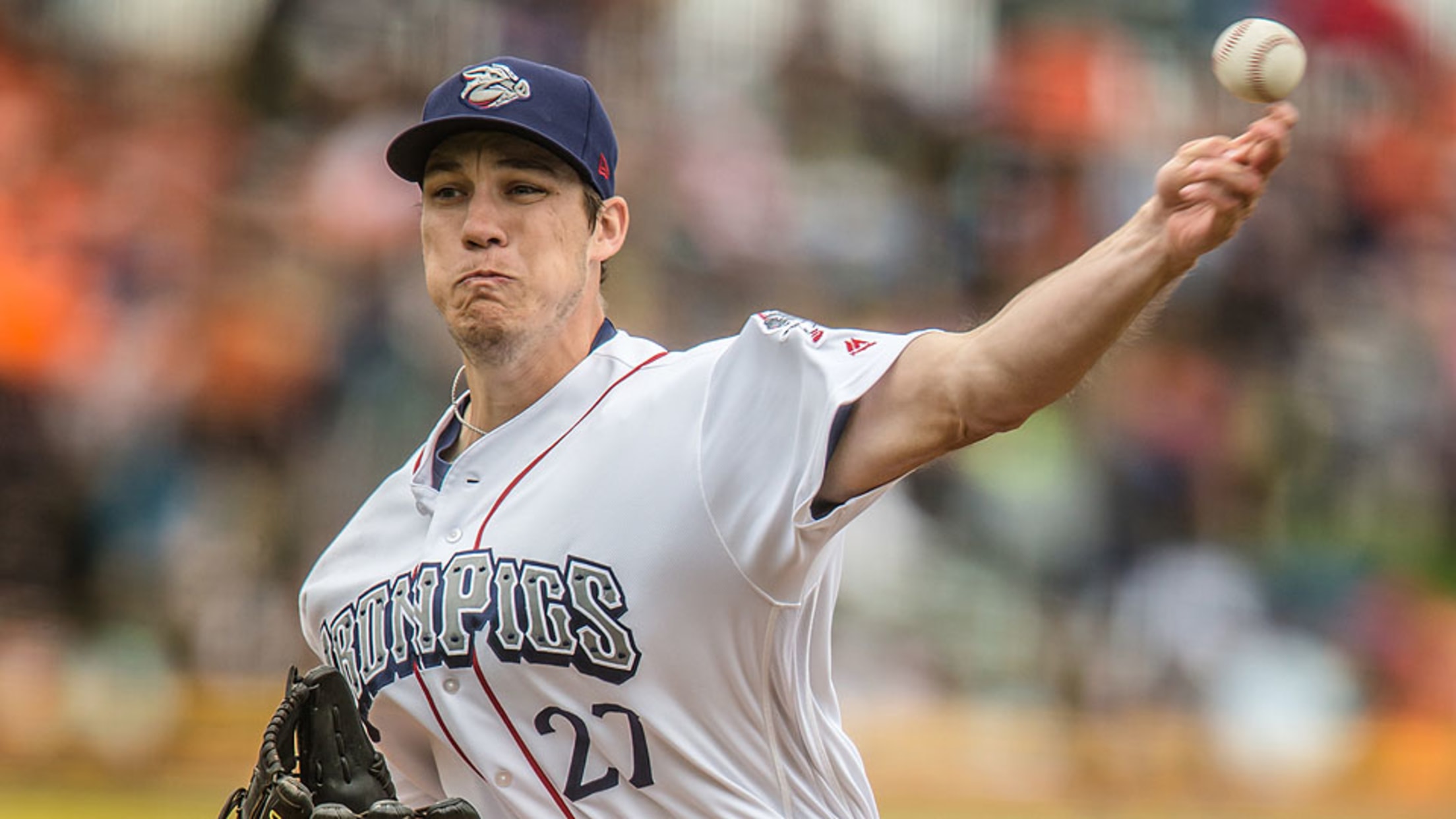 Follow @IronPigsThe Lehigh Valley IronPigs (27-22) and Pawtucket Red Sox (20-30) split their double-header at McCoy Stadium on Wednesday. The PawSox won 7-3 in Game 1 while the IronPigs won 3-1 in Game 2.
Mets rally to top Pigs in series opener
Syracuse scores four runs in the last two innings to win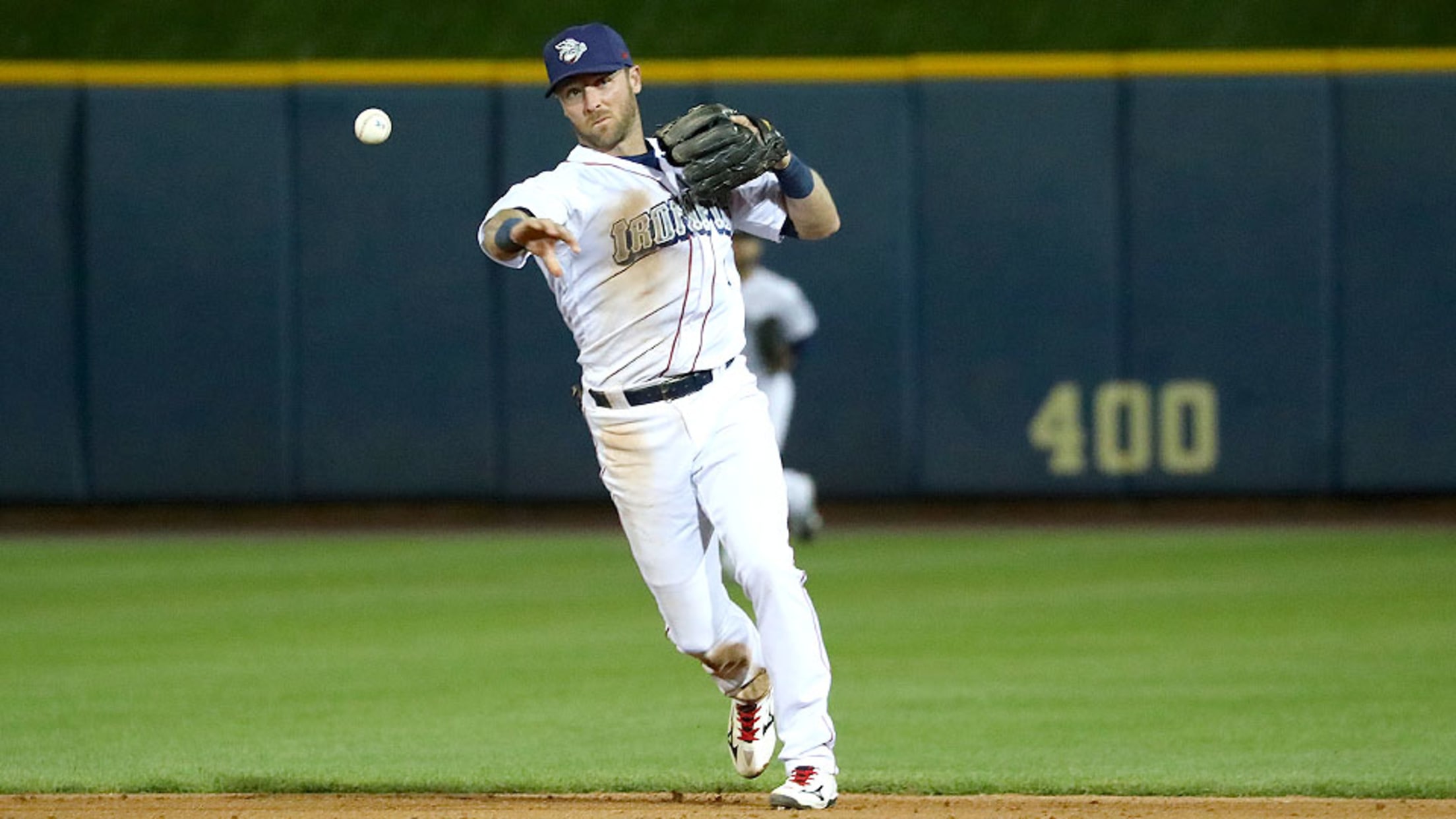 Follow @IronPigsThe Lehigh Valley IronPigs (16-7) got a solid outing out of Cole Irvin on Monday night, but it wouldn't be enough as the Syracuse Mets won 7-4. The Mets rallied back from a 4-1 deficit.
Pigs hold off PawSox for third consecutive win
Lehigh Valley now 7-1 on the road this season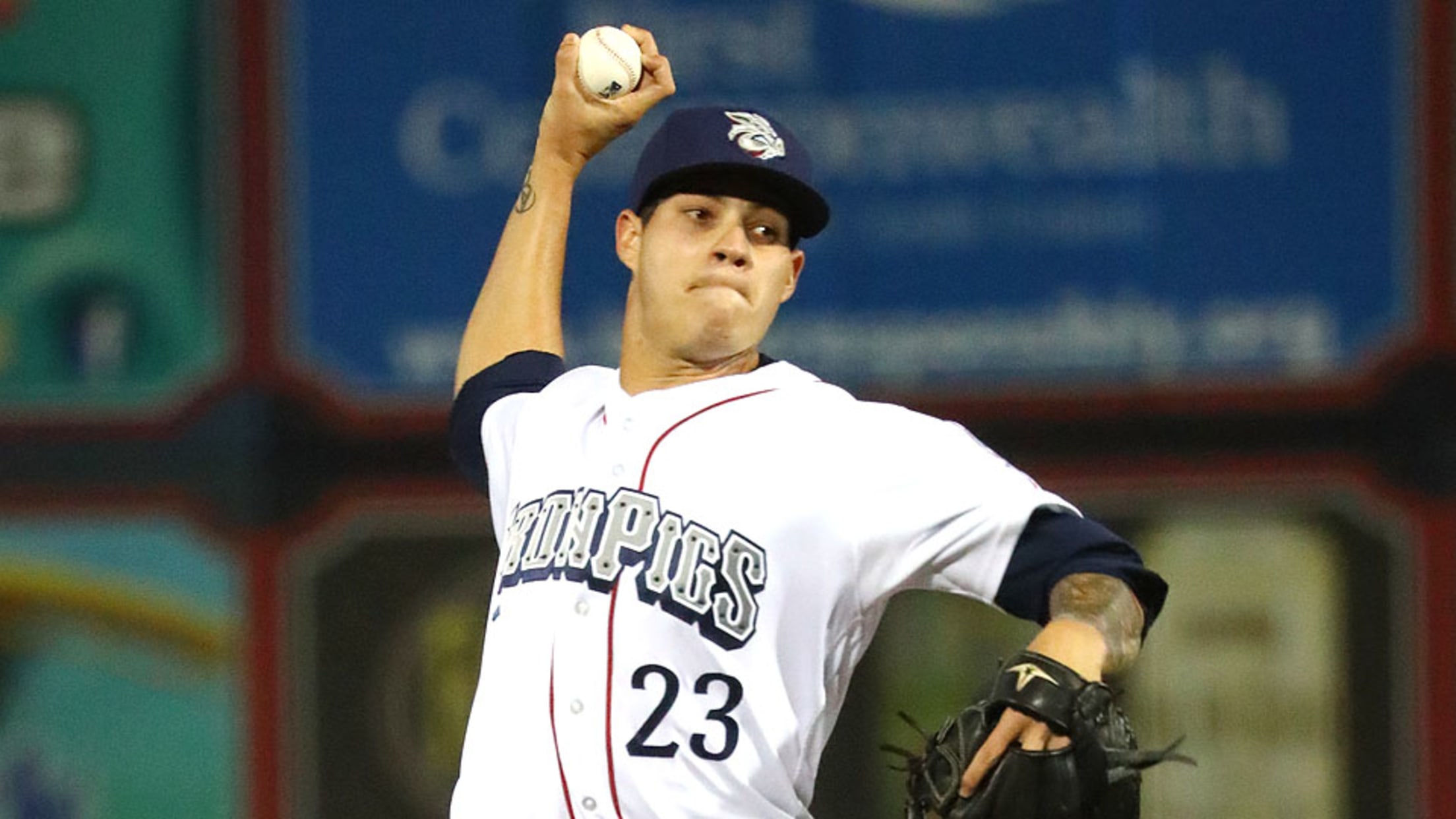 Follow @IronPigsThe Lehigh Valley IronPigs' (14-4) 3-1 win over the Pawtucket Red Sox (7-11) Wednesday at McCoy Stadium cemented their best start in the team's 12-year history. Cole Irvin (2-0) led the charge as he pitched six scoreless innings and recorded seven strikeouts.
Pigs sweep doubleheader in Moosic
Lehigh Valley is the first IL team to reach 10 wins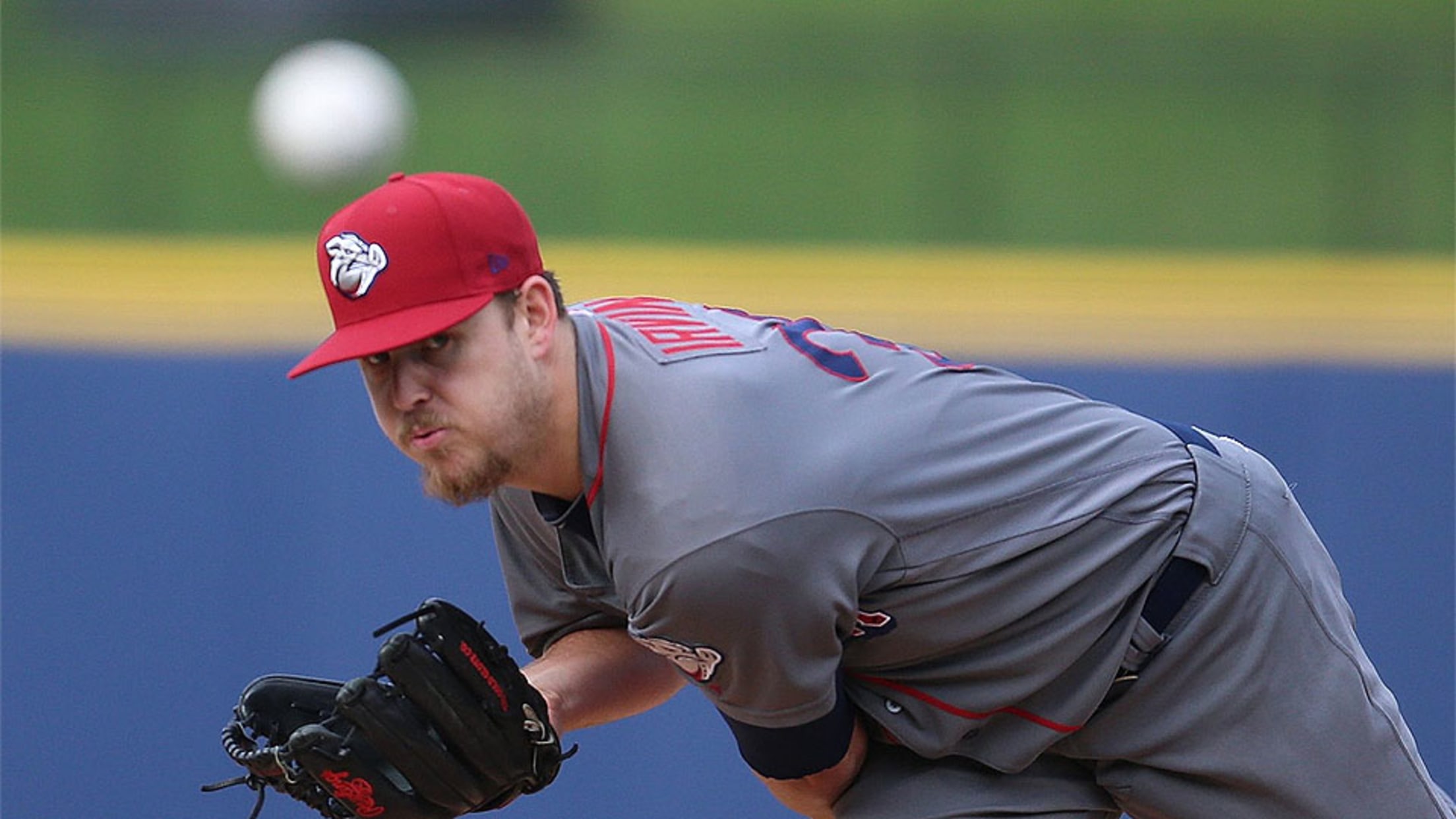 Follow @IronPigsThe Lehigh Valley IronPigs (10-3) defeated the Scranton/Wilkes-Barre RailRiders (8-6) in both games of their doubleheader on Wednesday night. They won both games 5-3. 
Clutch hits lift Pigs to victory
Roman Quinn sparked the Pigs' eighth inning rally
Follow @IronPigsFormer IronPigs outfielder Roman Quinn was assigned to Lehigh Valley from the Philadelphia Phillies on a Good Shepherd Rehabilitation assignment. He didn't disappoint as he broke a 1-1 tie in the bottom of the eighth inning.His go-ahead RBI single off RailRiders pitcher Jake Barrett (0-1) gave the IronPigs a
Phillies Prospect Primer: Medina locking in
Right-hander ascends as top arm; Bohm hoping for big things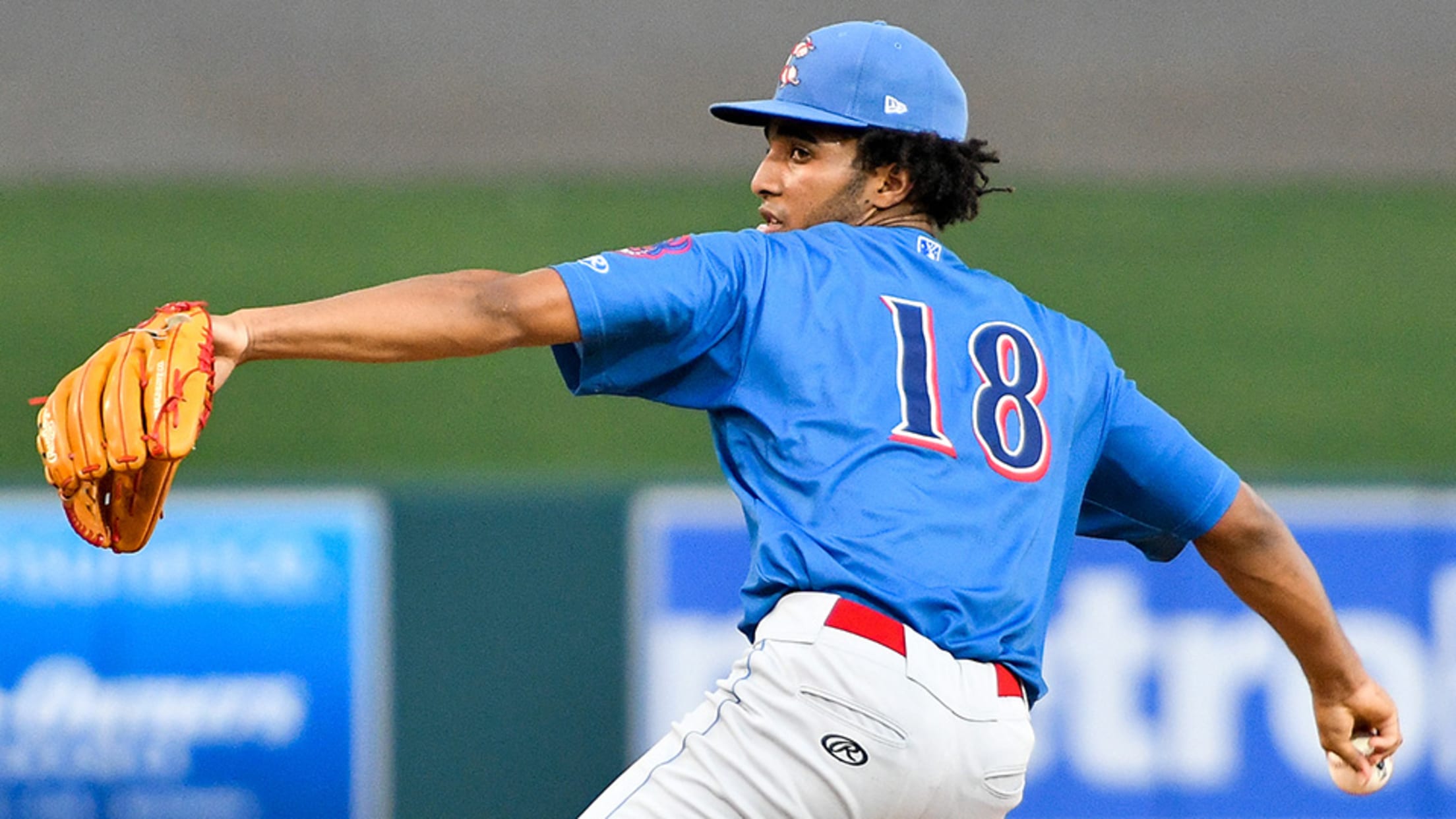 Some players are on the verge of stardom, others are entering a crucial phase of their development and still others are getting their first tastes of full-season ball. With the 2019 season approaching, MiLB.com takes a look at the most intriguing prospects from each MLB organization.Shining star: Adonis Medina, RHPWhen
Phillies' top arms on display in Lakeland
Romero, Medina, Irvin show dominance over seven frames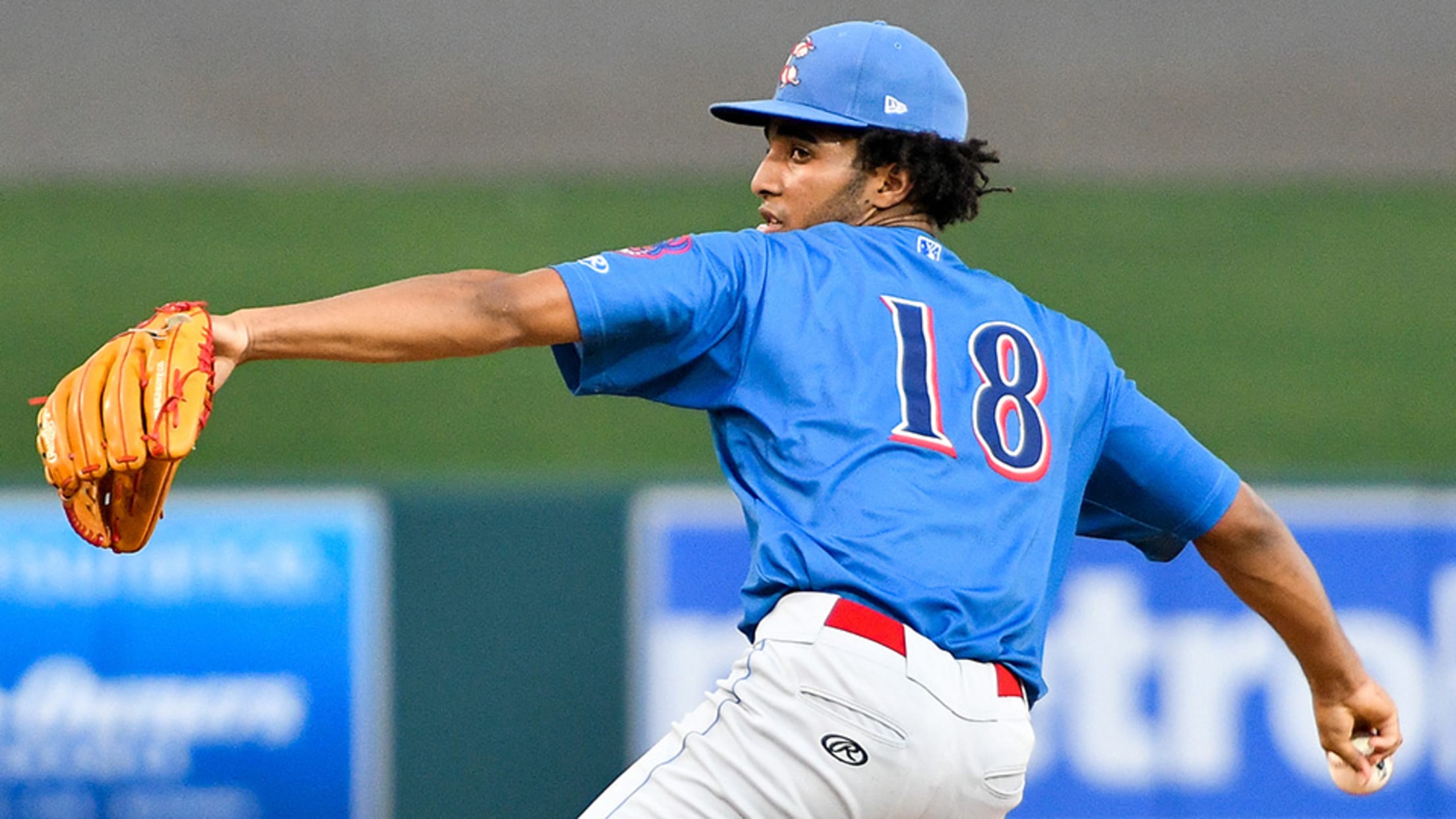 The Phillies brought their top pitching prospects to Lakeland to face the Tigers on Thursday, and the young trio did not disappoint.Philadelphia's seventh-ranked prospectJoJo Romero yielded an unearned run and fanned four over three frames in the 3-1 split-squad victory. Romero lowered his Grapefruit League ERA to 1.13 in his third
International League playoff preview
Irvin leads IronPigs vs. RailRiders; Mud Hens battle with Bulls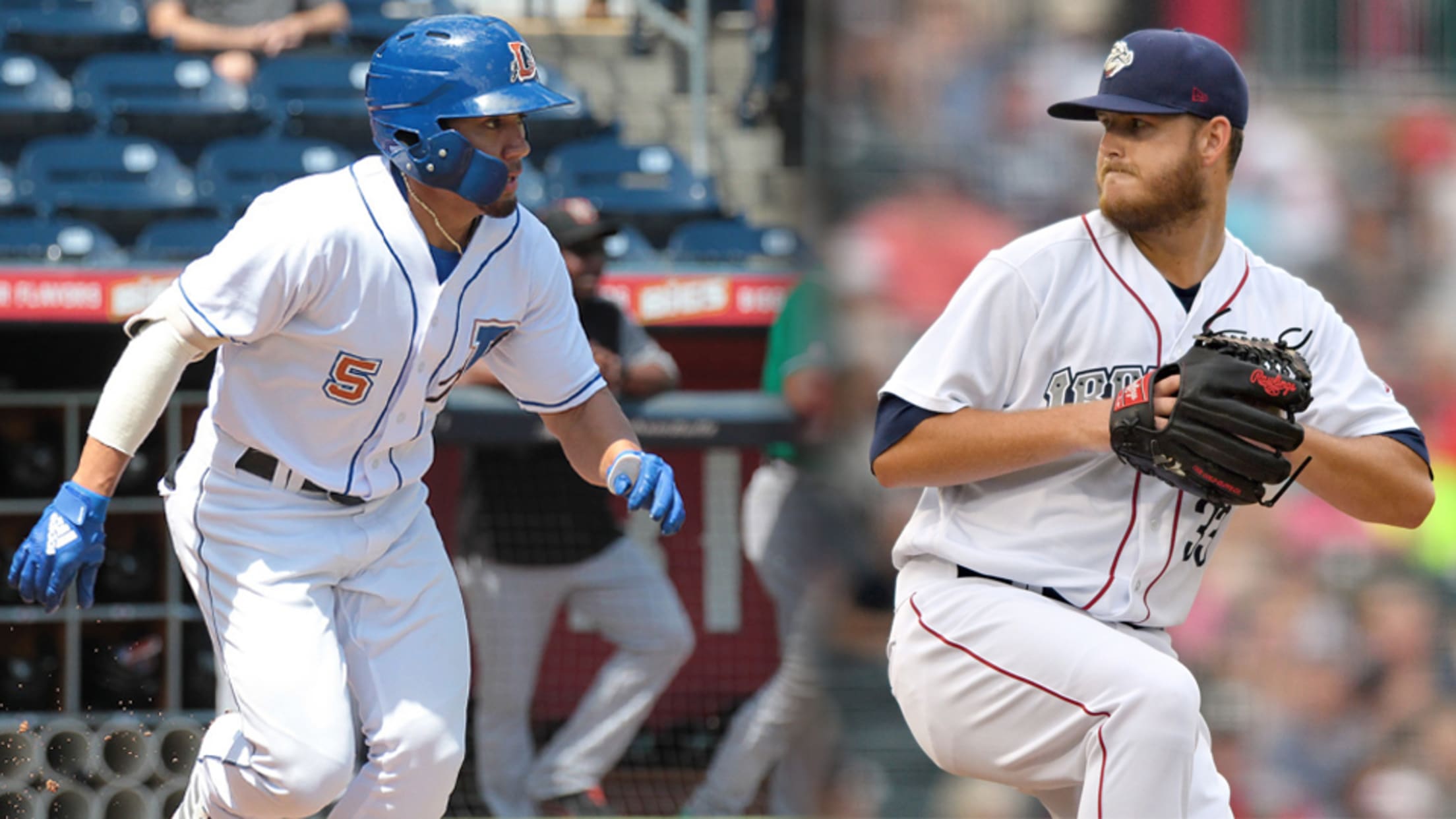 After a wild regular-season finish, the International League playoffs have a familiar feel.The final two spots in the battle for the Governors' Cup were not decided until the next-to-last day of the season, when wins by Toledo and Scranton/Wilkes-Barre helped the Mud Hens claim the West Division title and gave
MVP Meneses headlines IL All-Stars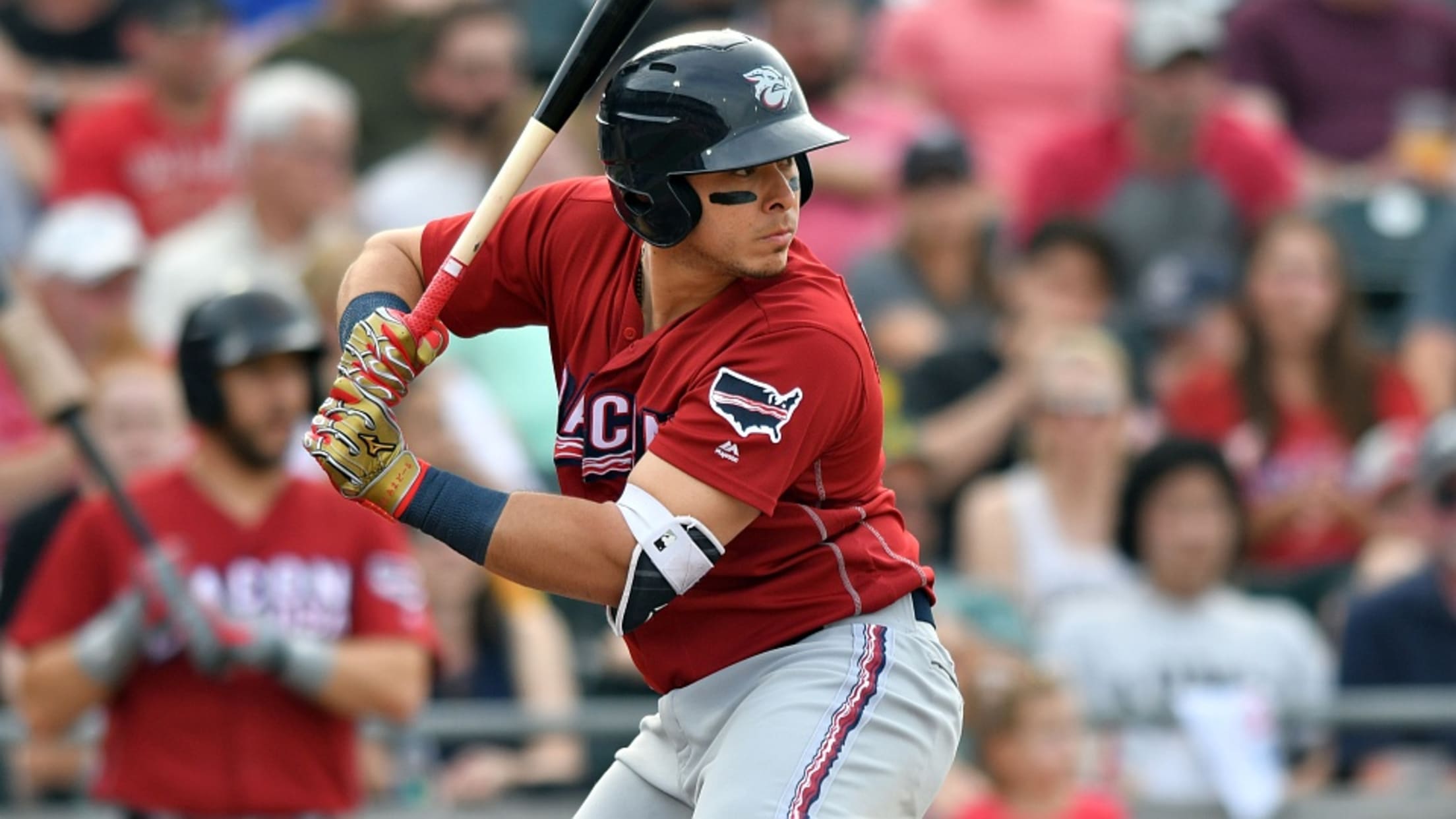 The International League today announced its Postseason All-Star Team and Award Winners as selected by the circuit's managers, coaches, media, and club representatives. The Lehigh Valley IronPigs, who with the League's best record have already clinched the North Division title, are the first team since Norfolk in 1995 to sweep
Irvin tosses gem, Pigs fly in road trip finale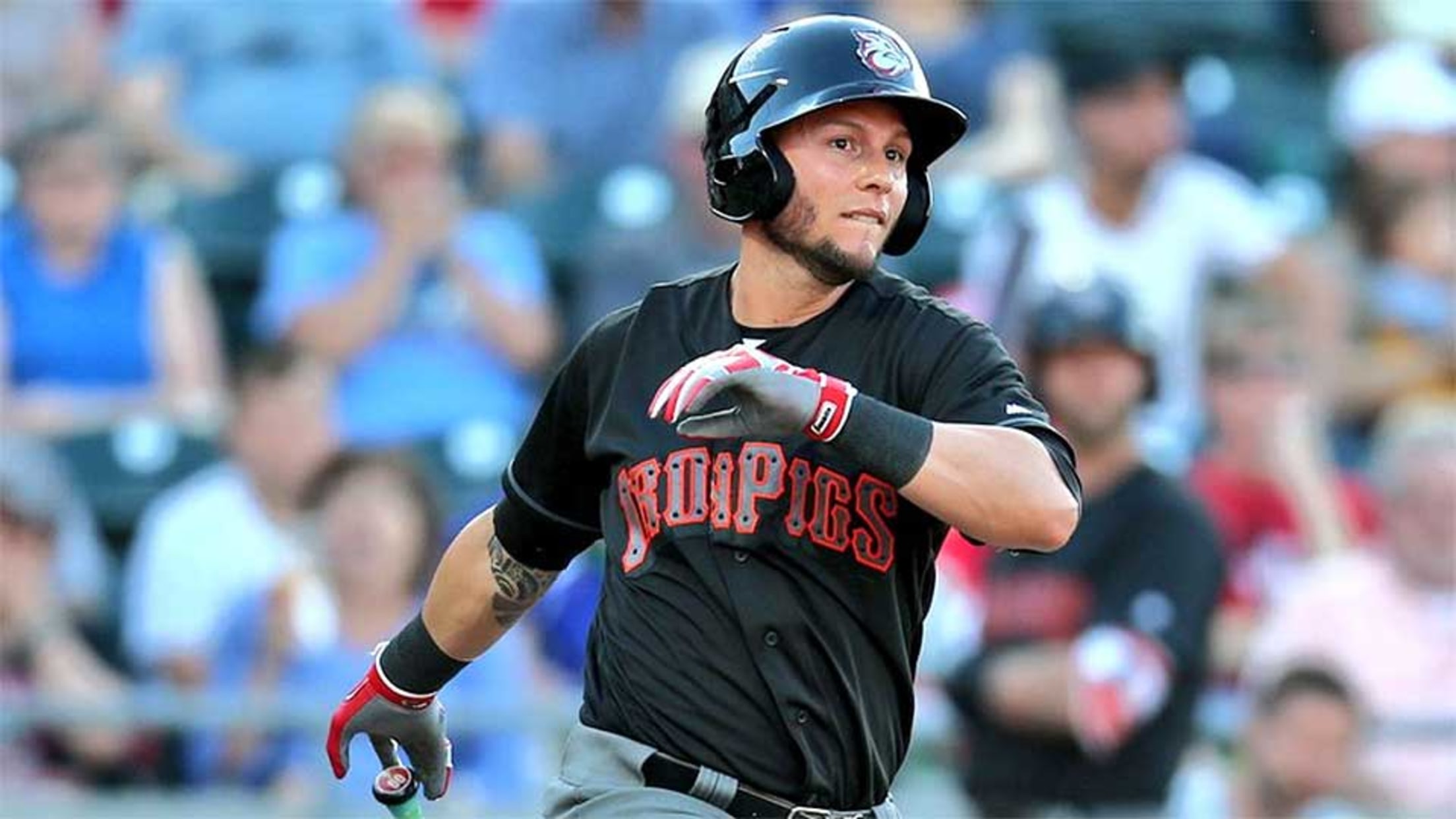 After dropping the first four games of their six-game IL-West road trip, the IronPigs responded by winning the final two games of the series in Louisville with a 4-0 victory this afternoon against the Bats. With the victory, the Pigs magic number to clinch the IL-North moves to 11.
Less is more for Irvin in IronPigs' shutout
Phillies No. 10 prospect throws 83 pitches over seven innings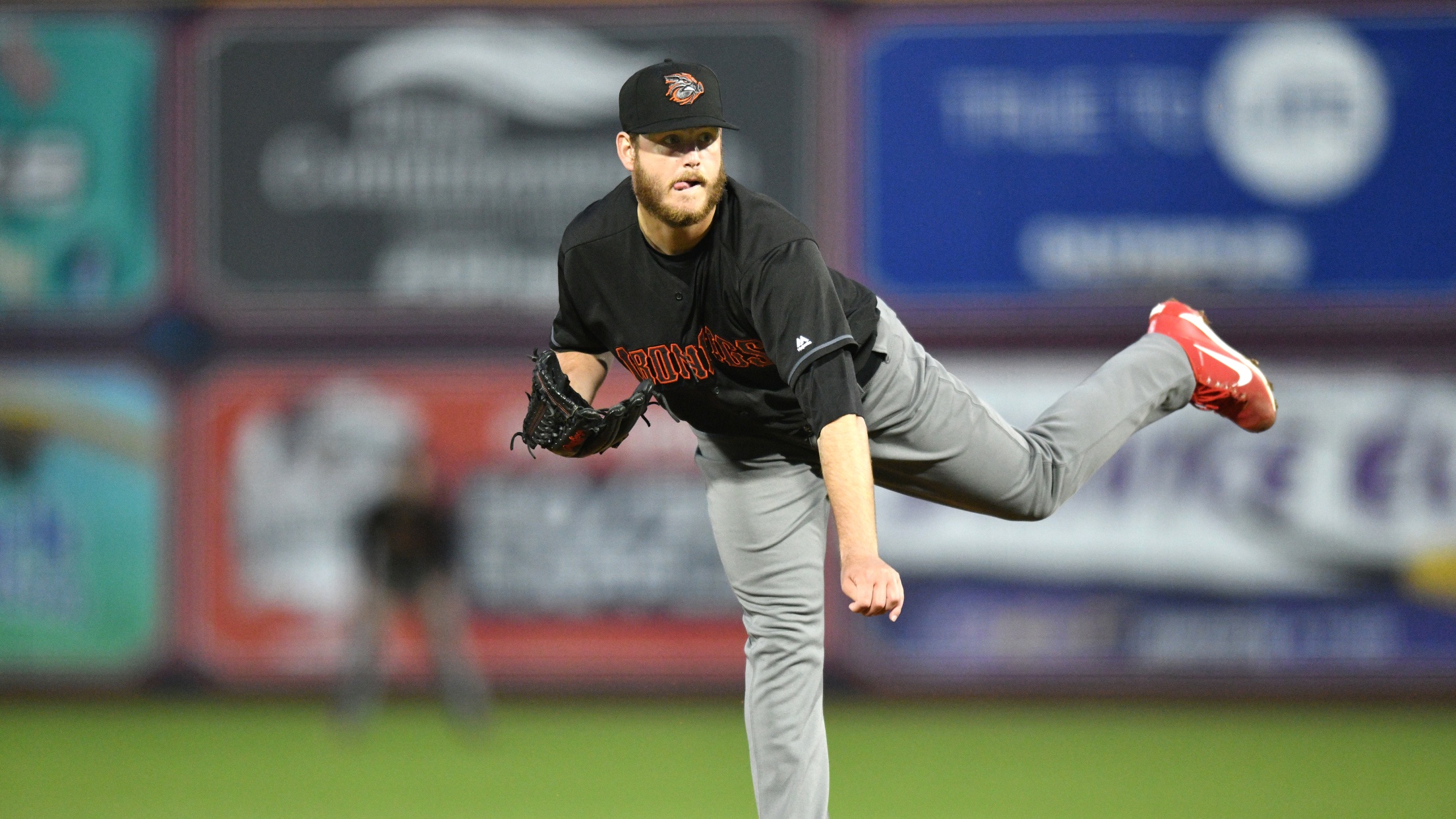 The game-time temperature at Louisville Slugger Field on Sunday afternoon was 86 degrees and the humidity made it even more uncomfortabl. Cole Irvin didn't want to be out on the mound any longer than he had to be, so he and batterymate Logan Moore devised an aggressive game plan to
IL notes: Irvin brings attack mentality
Phillies No. 10 prospect among IL leaders in WHIP, ERA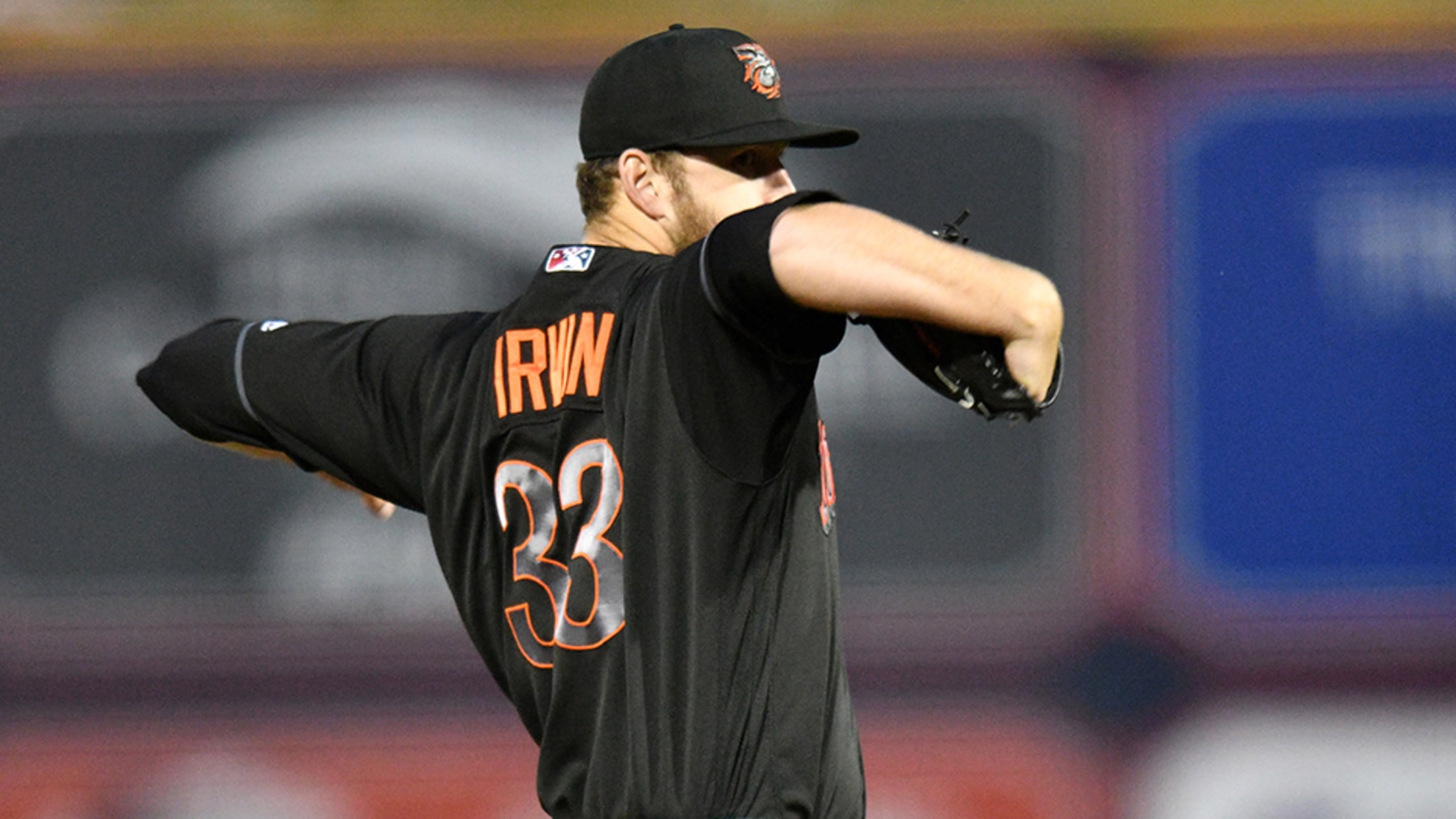 While Lehigh Valley left-hander Cole Irvin grew up in California, he looked to the east when picking some of his baseball pitching idols."I grew up watching guys like [Cole] Hamels and Cliff Lee," Irvin said. "I watched them throw strikes and have good fastball and changeup command, which allowed them
Prospect Roundup: Games of Aug. 1
Dodgers' Wong enjoys perfect day; Phils' Irvin improves resume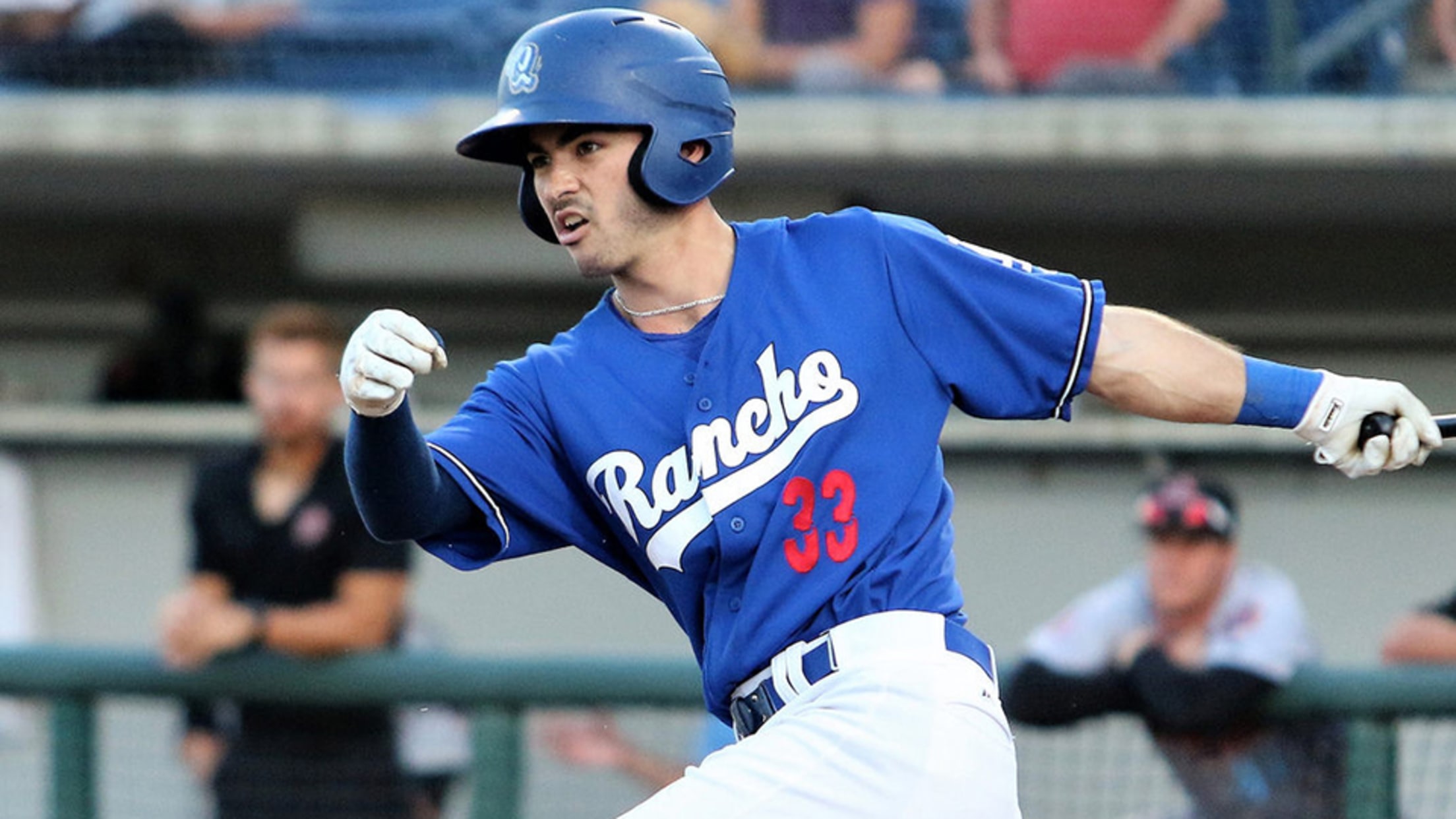 Theme of the dayAlmost no-nos: There were no actual no-hitters in the Minor Leagues on Wednesday, but there were some really close calls. Class A Advanced Florida, led by No. 40 overall prospectIan Anderson, didn't allow a hit for 10 innings before eventually falling, 6-3, to Charlotte. Astros No. 28
Lehigh Valley earns fourth win of road trip
The Pigs have taken four of six games in Ohio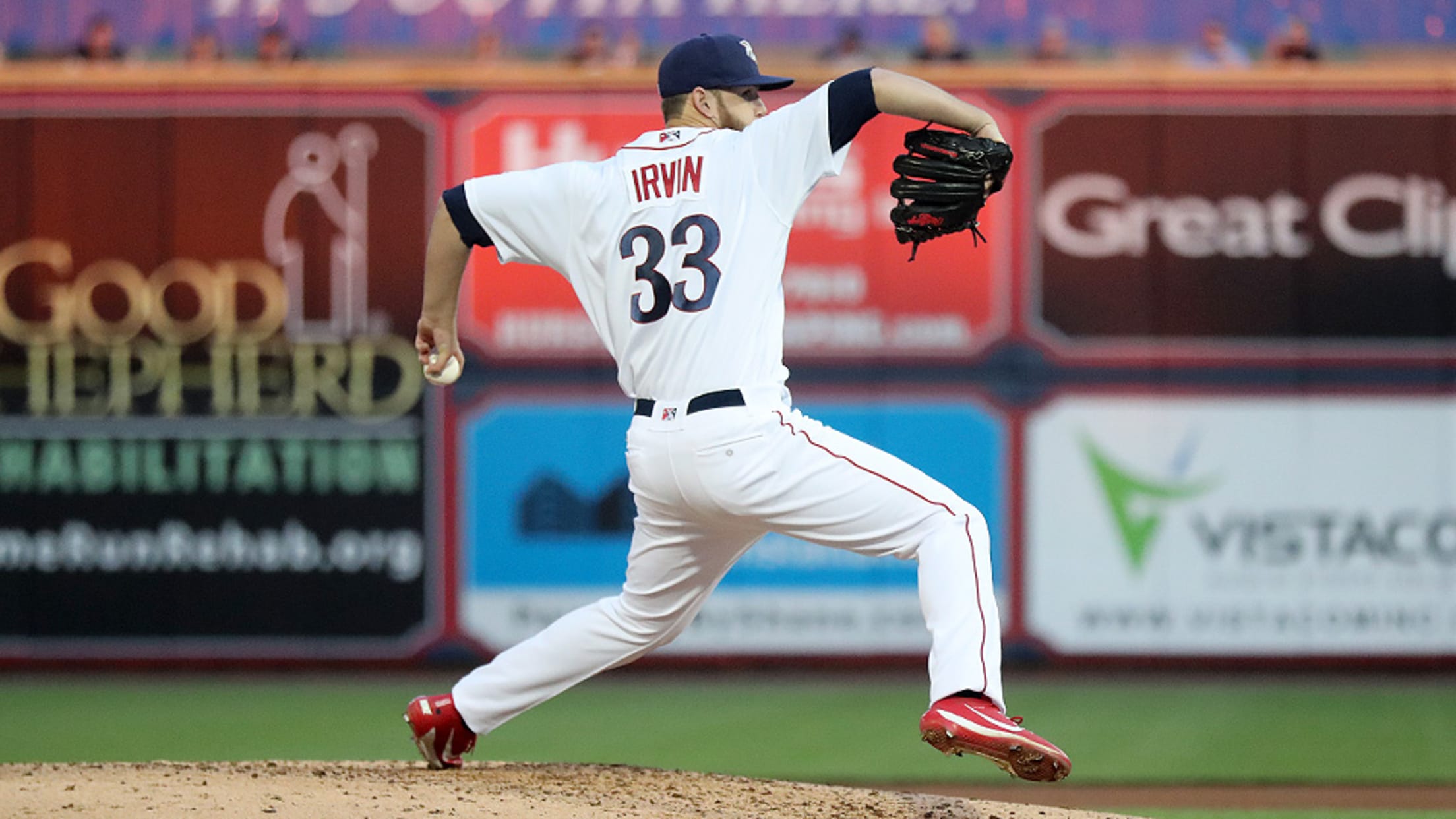 Follow @IronPigsThe Lehigh Valley IronPigs matched a franchise record with eight doubles in a 7-1 win over the Toledo Mud Hens Saturday in Ohio. The win secures a successful road trip for the Pigs as they move back to a season-high 20 games above .500.
IronPigs' Irvin claims pitching honor again
No. 23 Phillies prospect picked up two wins to take weekly award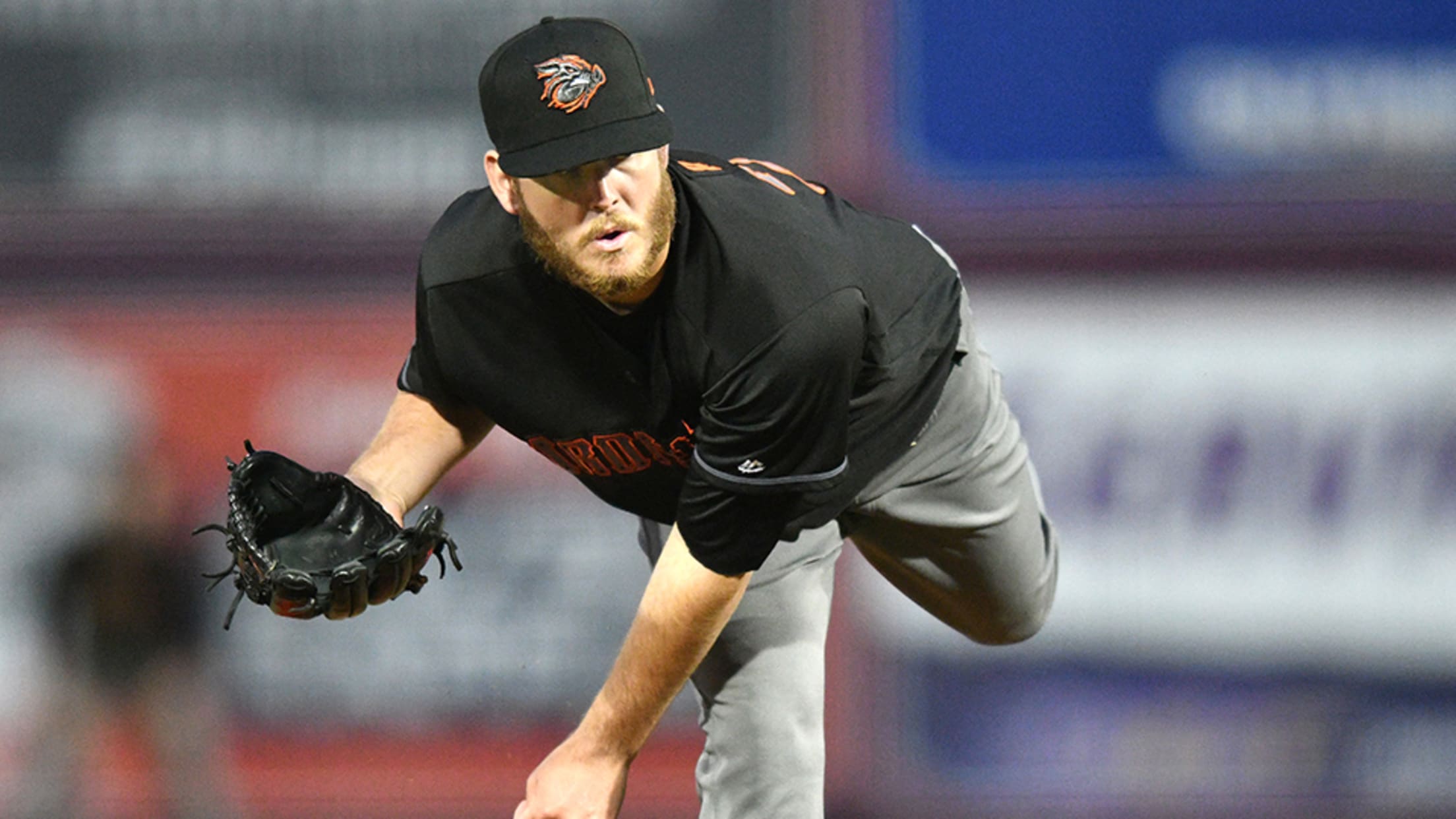 Cole Irvin admits it's not an easy task to have his full repertoire working each start, but he felt it all come together last week with Triple-A Lehigh Valley. The No. 23 Phillies prospect was named the International League's Pitcher of the Week from June 4-10 after picking up two victories
Pigs take opener from Stripers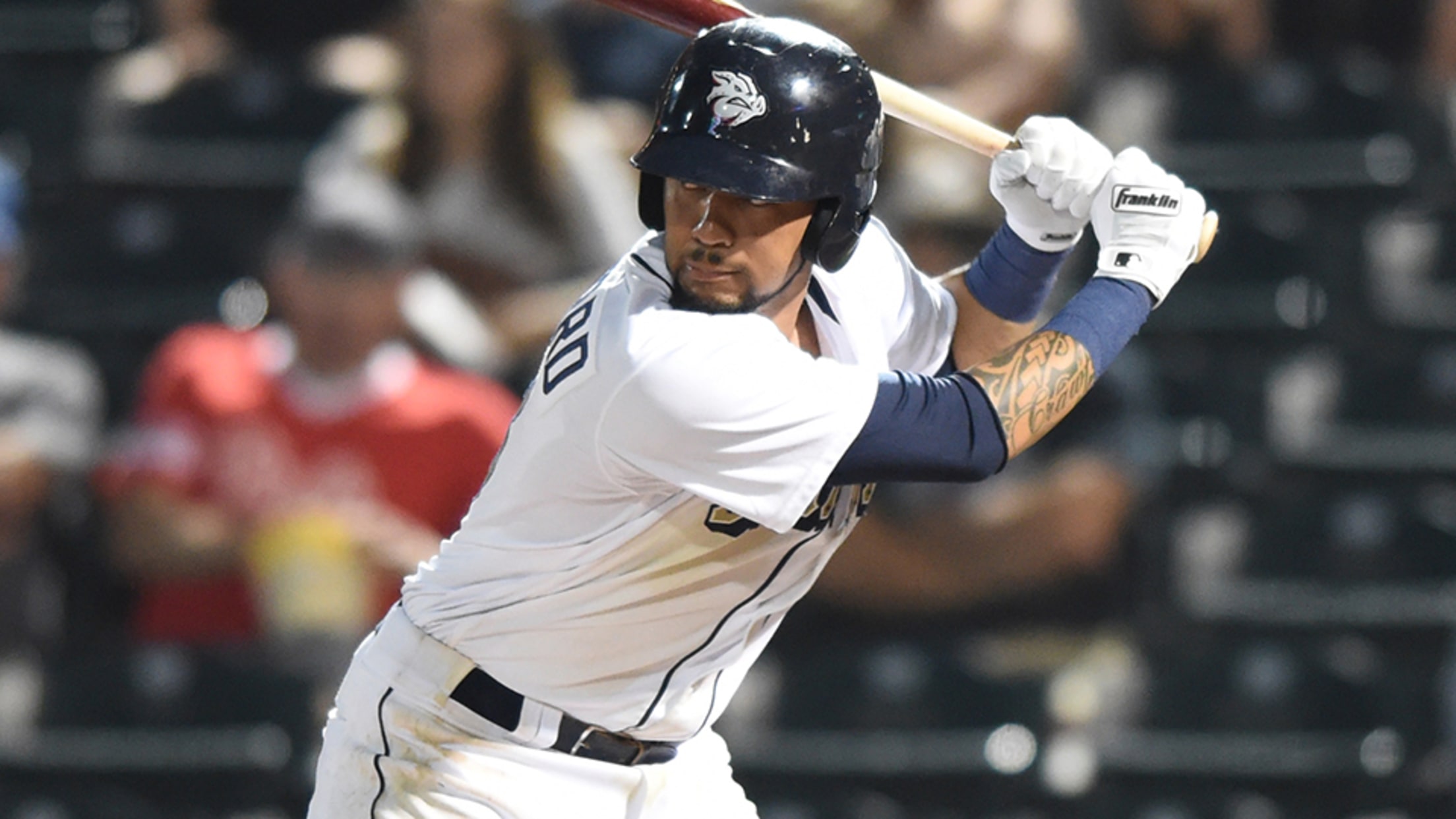 Follow @IronPigsBacking up six-strong innings from Cole Irvin (7-1) the Lehigh Valley IronPigs defeated the Gwinnett Stripers 4-3 at Coolray Field. A two-run single by Joey Meneses in the top of the seventh springboarded Lehigh Valley to the victory. 
Irvin almost goes distance in 'Pigs' shutout
Phillies No. 23 prospect scatters four hits through 8 2/3 innings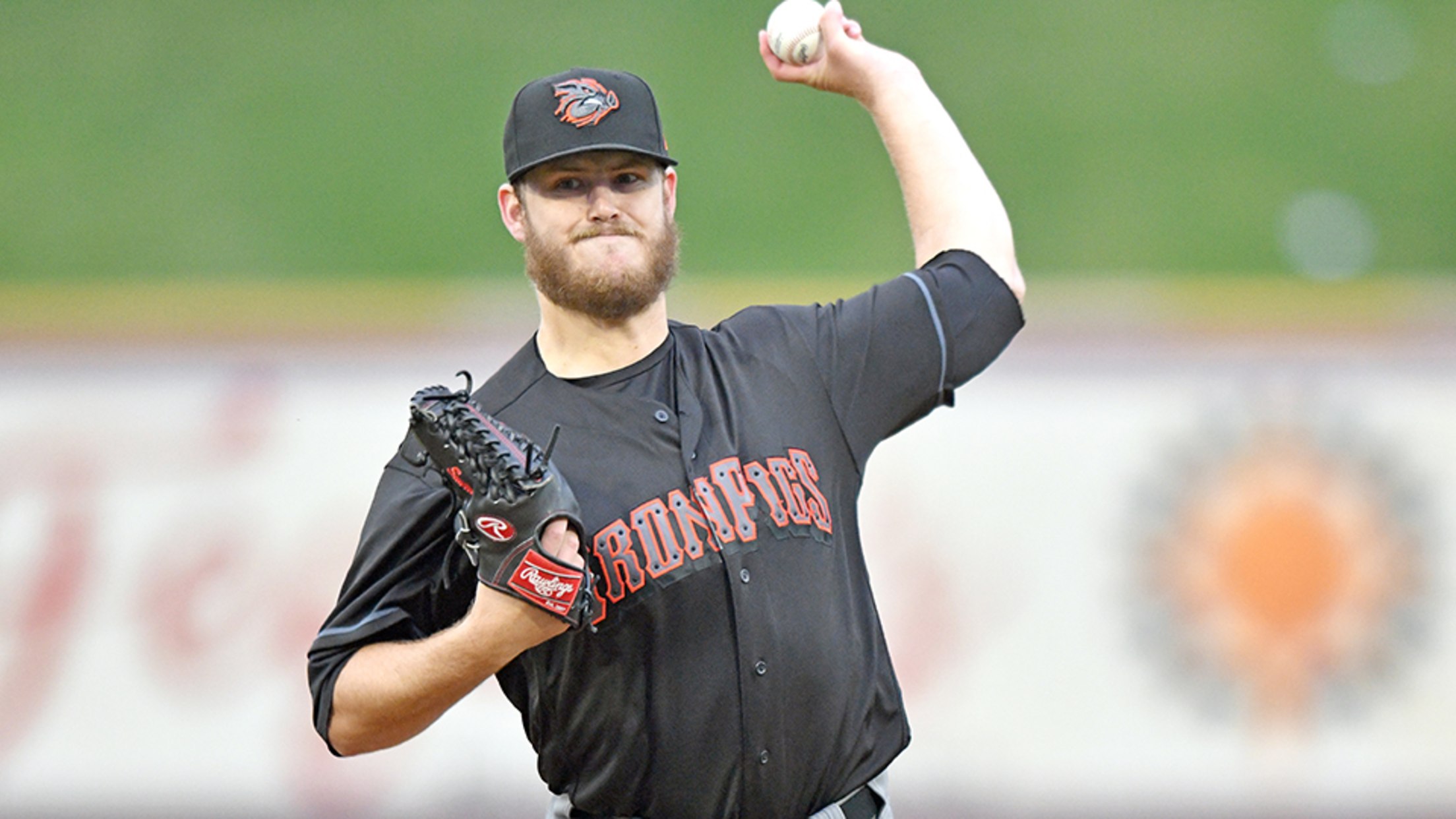 Though he was pleased with the execution of his pregame plan, Cole Irvin continued his hot streak Wednesday night for Triple-A Lehigh Valley by doing something nearly impossible to predict."It just seemed to be the tale of the night, where we get everything done on one pitch when we needed
Pigs shut out Chiefs 5-0
Irvin tosses 6 scoreless innings while Meneses homers for 4th straight game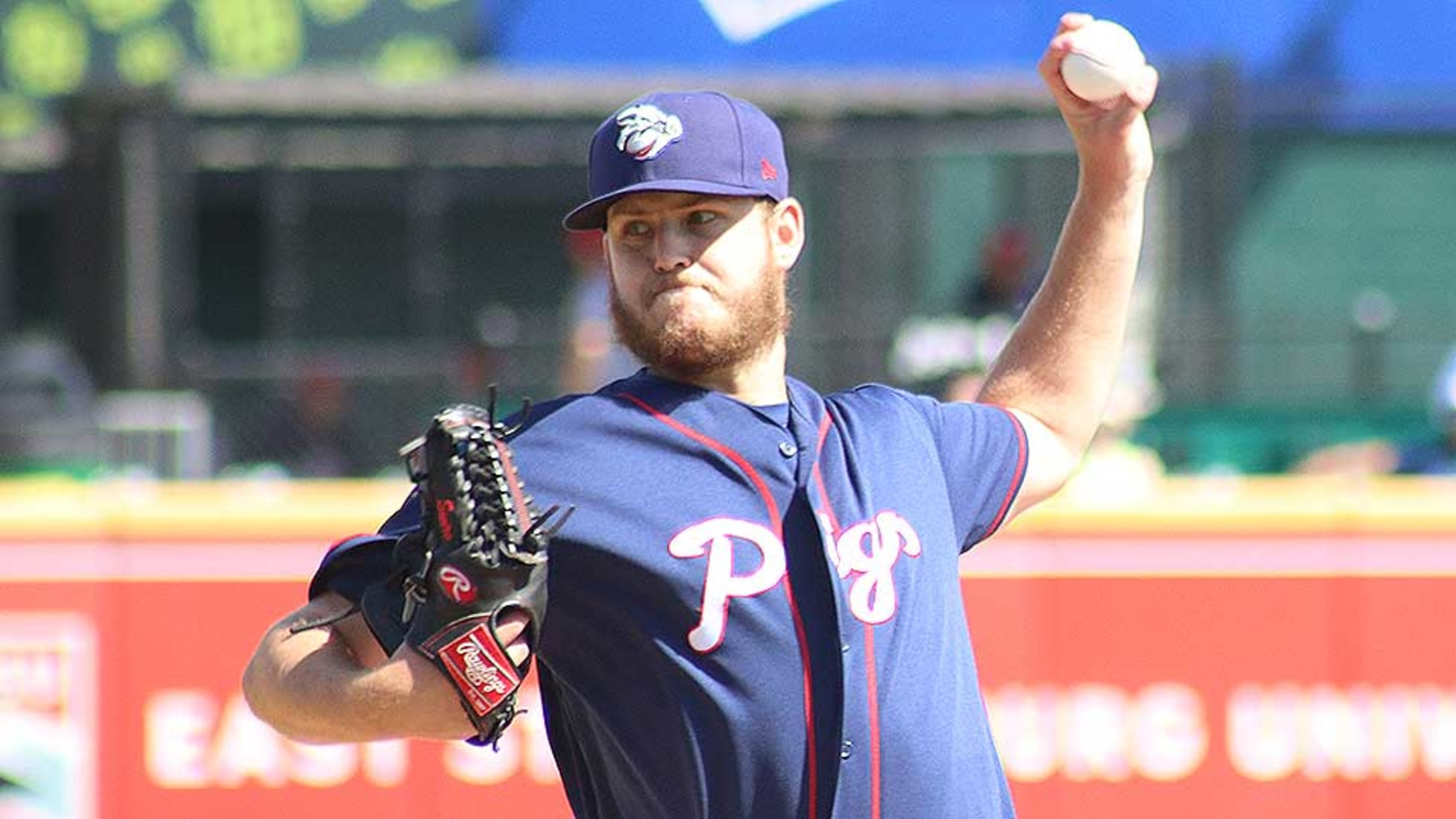 Follow @IronPigsSix scoreless innings by Cole Irvin (4-1) and three RBI by Joey Meneses lifted the Lehigh Valley IronPigs to a 5-0 victory Saturday afternoon against the Syracuse Chiefs. Meneses finished a single shy of the cycle and is now batting an IL-leading .372 on the year.
Sox's Battenfield leads pitching honorees
Chicago prospect tossed eight-inning gem for Class A Kannapolis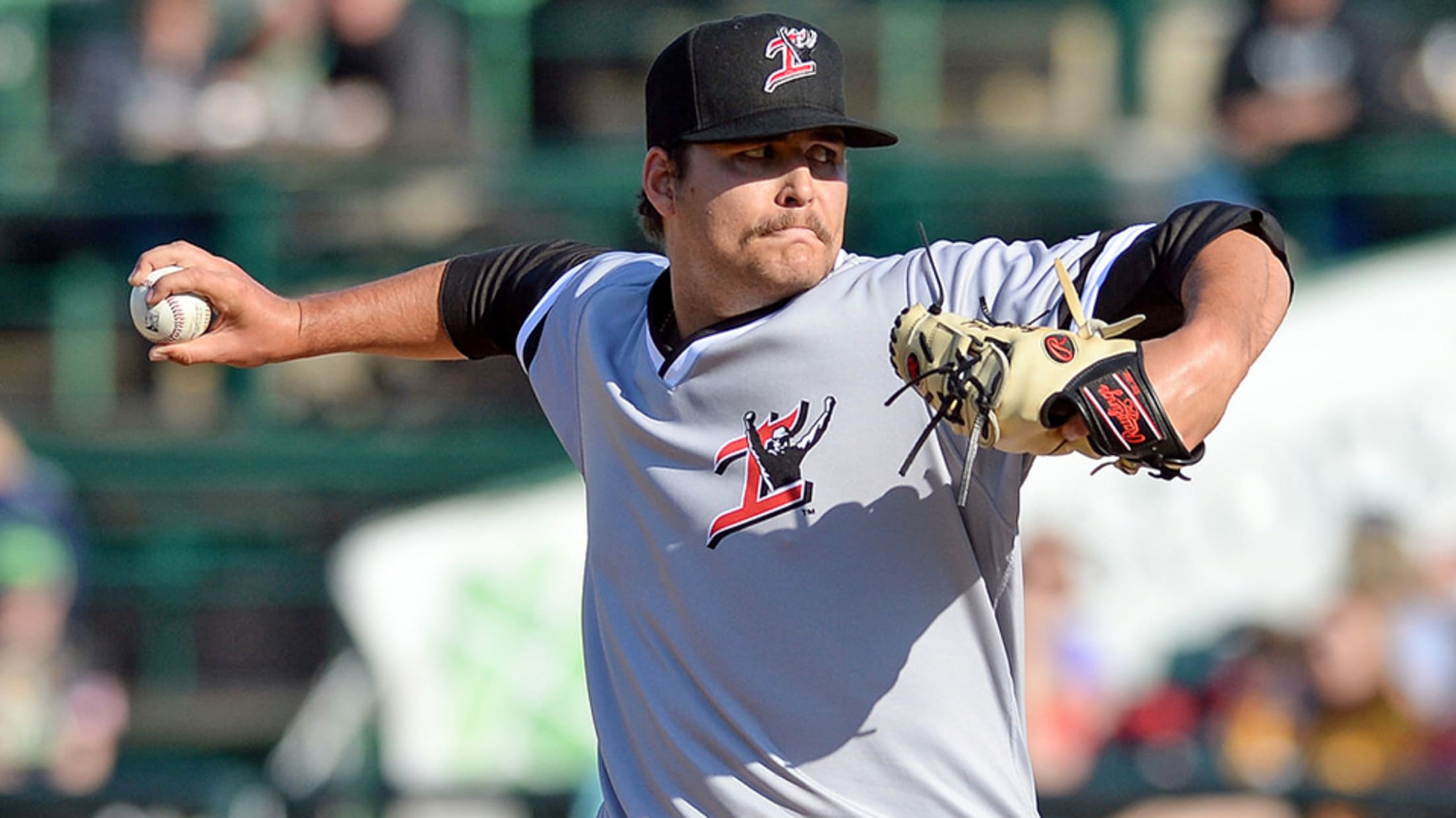 Blake Battenfield knows a thing or two about needing to save a bullpen. The 23-year-old was used mostly as a reliever during his time at Oklahoma State before the White Sox took him in the 17th round last year. The transition to a full-time starting role has featured few hiccups,
IronPigs' Irvin named IL Pitcher of the Week
Lefty tossed 14 innings of one-run ball and picked up two victories last week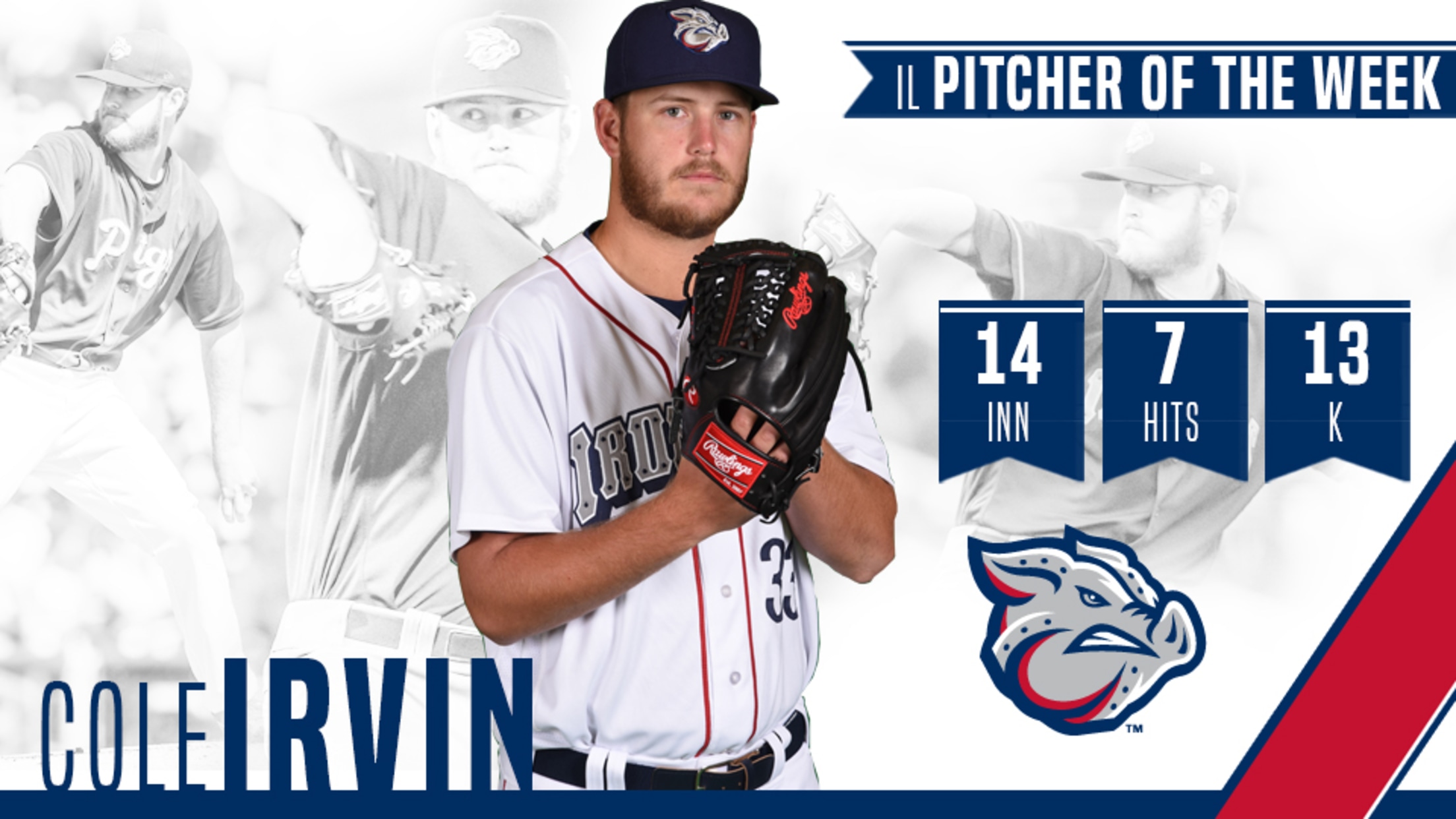 IronPigs' pitcher Cole Irvin has been named the International League Pitcher of the Week, as announced by league officials today. Irvin becomes the first IronPigs pitcher selected since Ben Lively on September 5, 2016.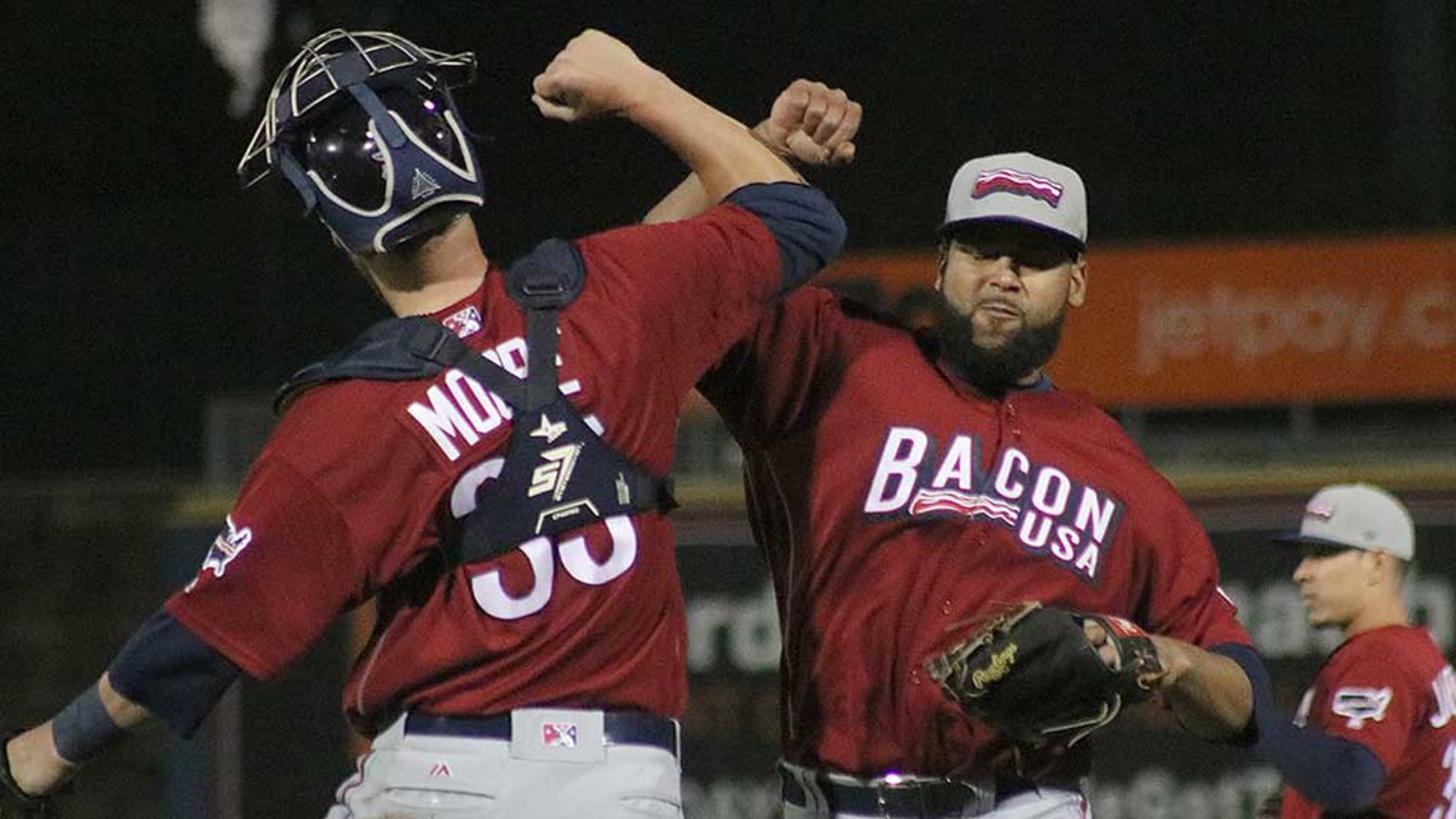 Follow @IronPigsIt was another pitcher's duel at Coca-Cola Park on Saturday night. After a 1 hour, 45 minute rain delay the Pigs and Bisons traded zeros through the first 5 1/2 innings. Cole Irvin (3-1) tossed seven scoreless innings in the Pigs' 1-0 win.
Irvin, Pigs take opener of seven-game homestand
Lefty tosses seven innings of one-run ball in victory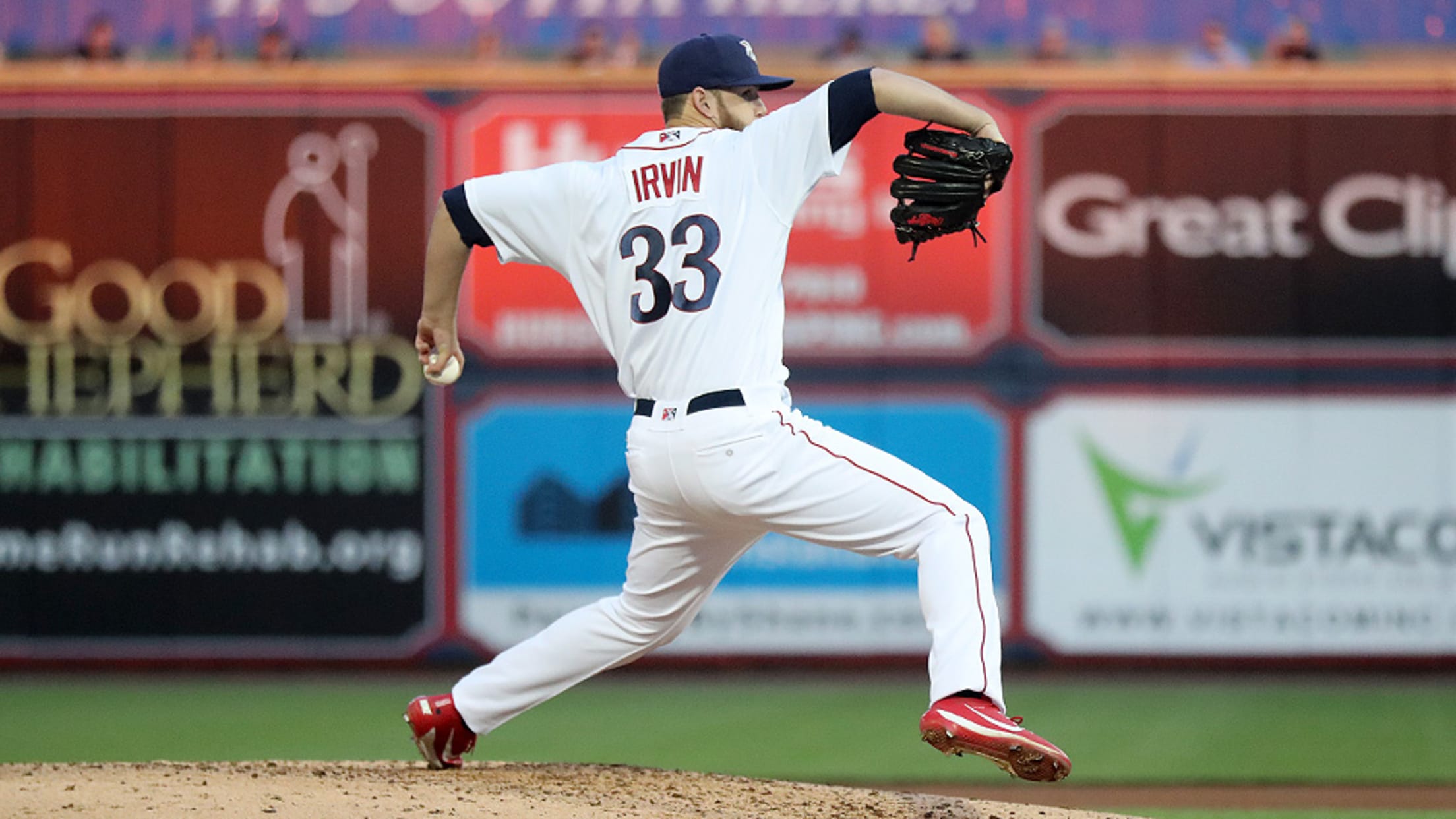 Follow @IronPigsCole Irvin (2-1) sliced through the Pawtucket Red Sox offense Monday while the IronPigs provided just enough run support early on to secure a 4-1 victory at Coca-Cola Park.