Colin Rea Deals as Sounds Win at Home Again
Right-Hander Tosses Six Shutout Innings in Sixth Straight Home Win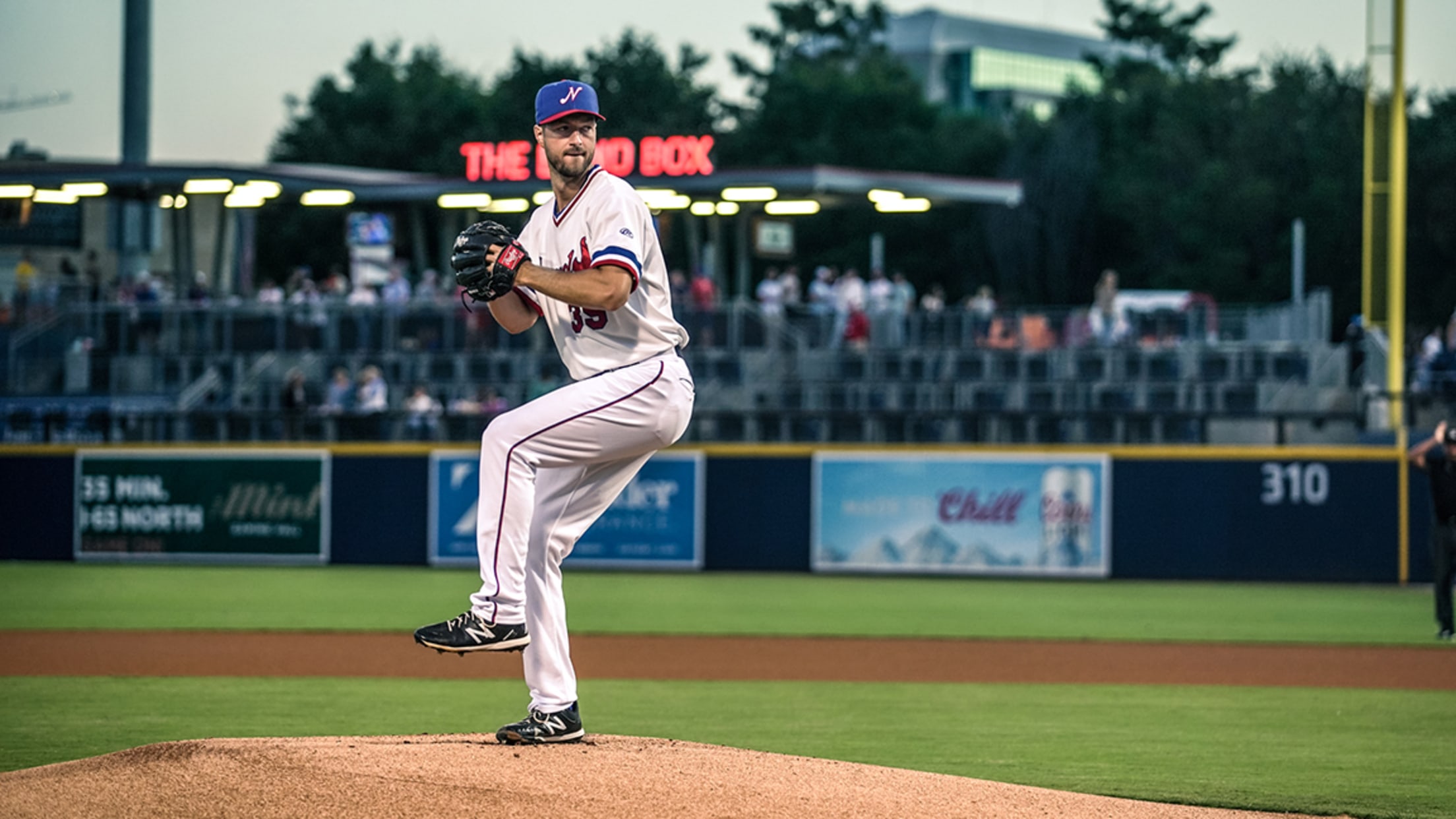 Colin Rea threw a gem and Dustin Peterson backed him with a mammoth three-run homer to lead the Nashville Sounds to a 5-0 win over the Memphis Redbirds on Thursday night at First Horizon Park.
Sounds Power Past Redbirds on Rick Sweet's Birthday 
Nashville's 16-Hit Barrage Leads to Series-Opening Win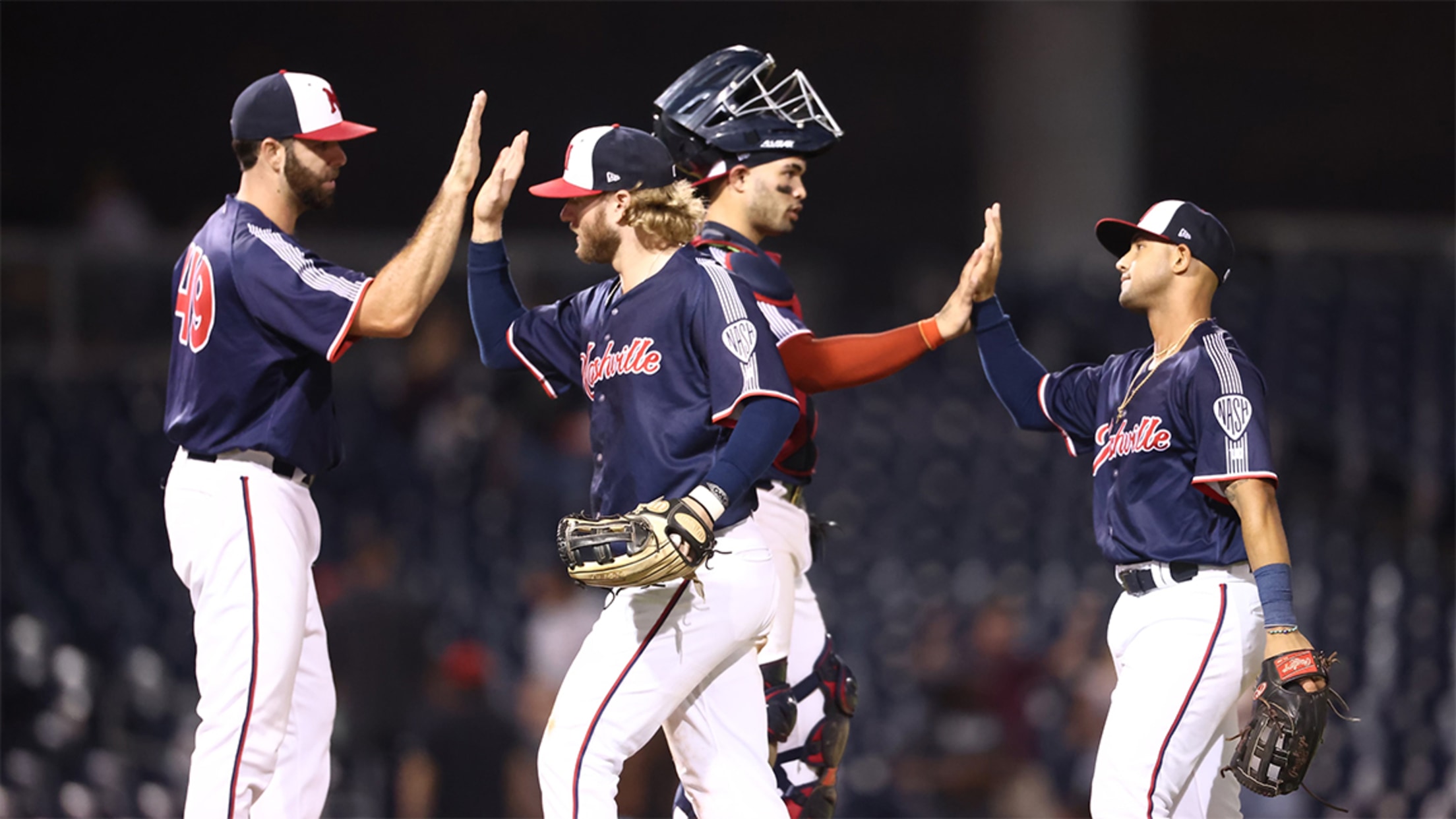 The Nashville Sounds gave Manager Rick Sweet a win on his 69th birthday, a 9-7 decision over the Memphis Redbirds on Tuesday night at First Horizon Park. It was Sweet's 2,088th win as a minor league manager.
Dustin Peterson Drills Two-Run Walk-Off Homer for Sounds
Blast Came with Two Strikes and Two Outs in the Ninth Inning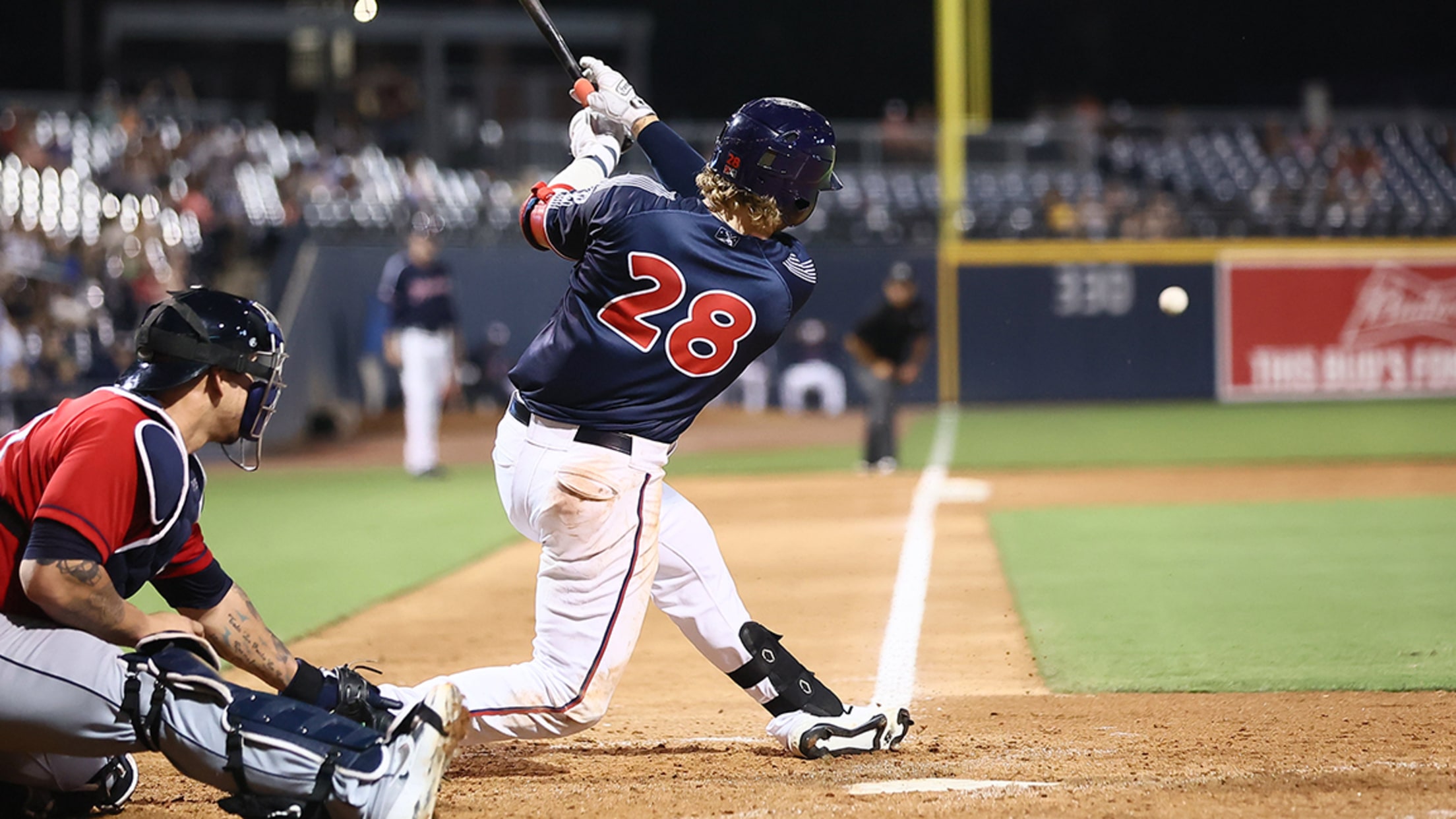 Dustin Peterson and the Sounds were down to their final strike when the first baseman crushed a two-run walk-off homer in the bottom of the ninth inning to lift Nashville past the Gwinnett Stripers, 2-1, in front of a crowd of 9,189 at First Horizon Park Saturday night.
Sounds End Homestand with Win over Toledo 
Eighth Inning Rally Closes 8-5 Homestand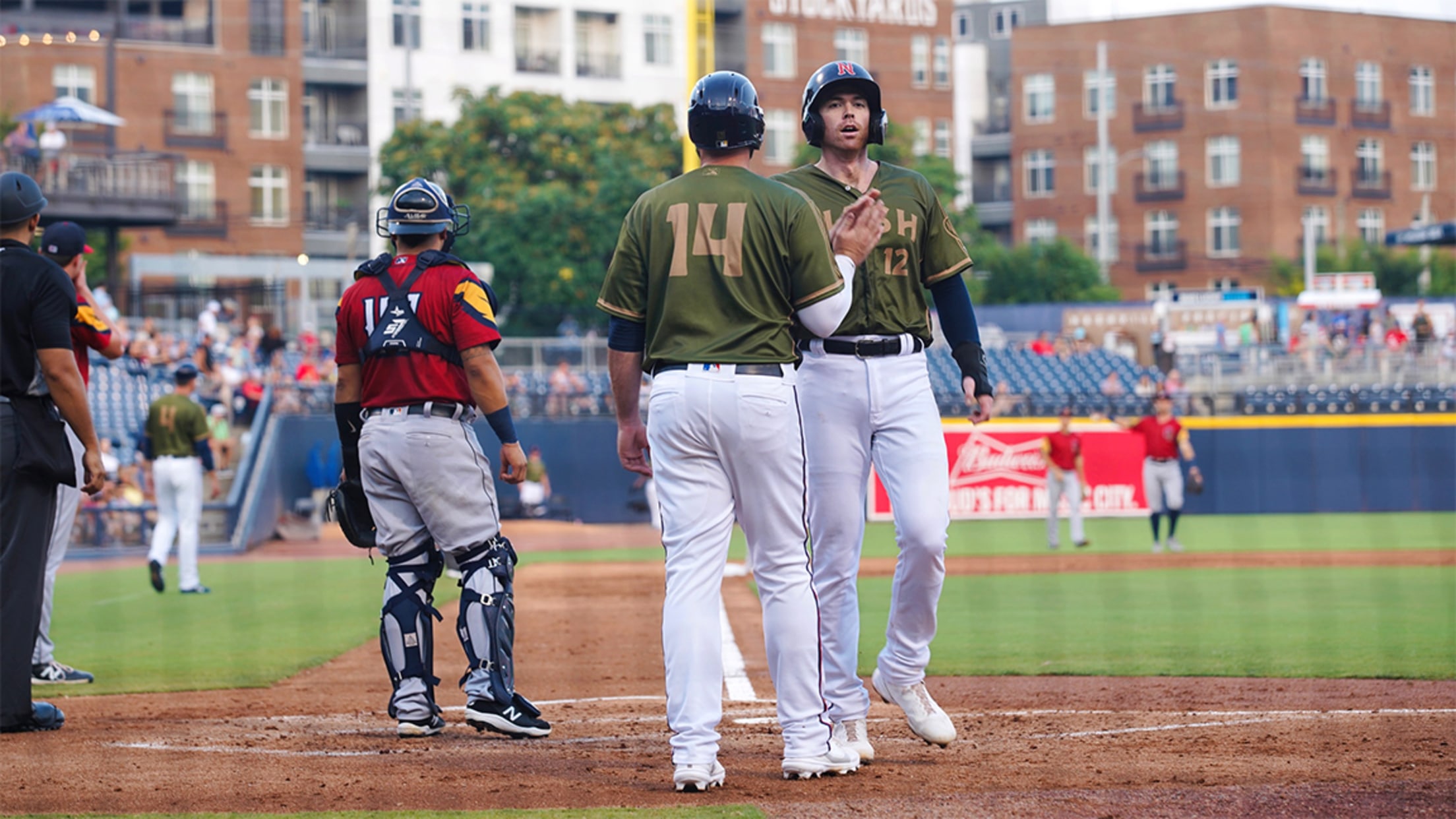 The top of the Nashville Sounds order sparked an eighth inning rally leading to a 4-2 win over the Toledo Mud Hens on Sunday night at First Horizon Park.
Aaron Ashby Dominates, Sounds Shut Out Toledo
Southpaw Matches Season-High with 11 Strikeouts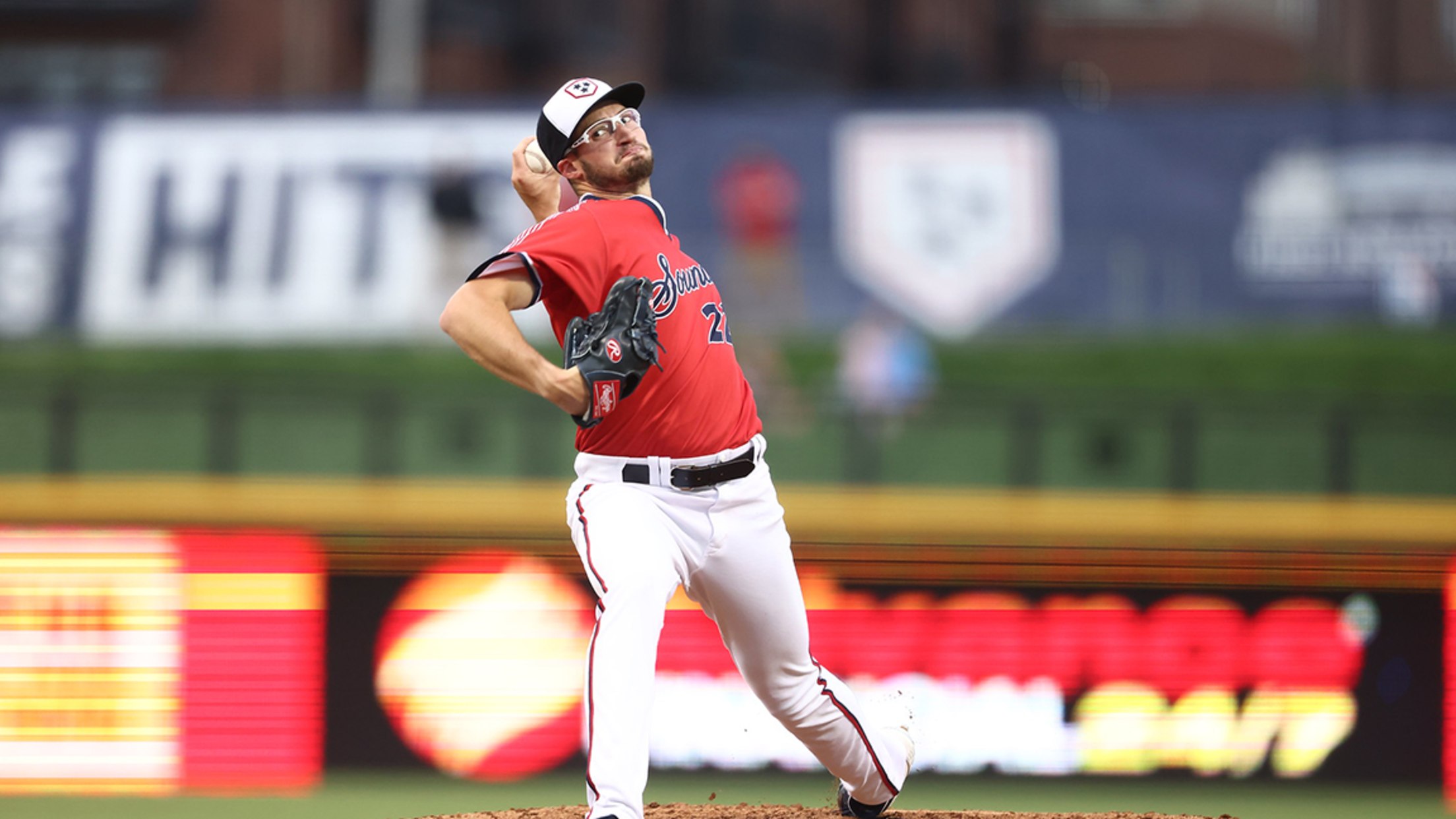 Aaron Ashby dominated the Toledo Mud Hens and the Nashville Sounds scored 10 runs in the eighth inning on their way to a 12-0 win in front of 6,326 fans at First Horizon Park Thursday night.
Sounds Explode in Game Two, Earn Doubleheader Split 
Two Big Innings Lead Nashville to Win in Game Two of Doubleheader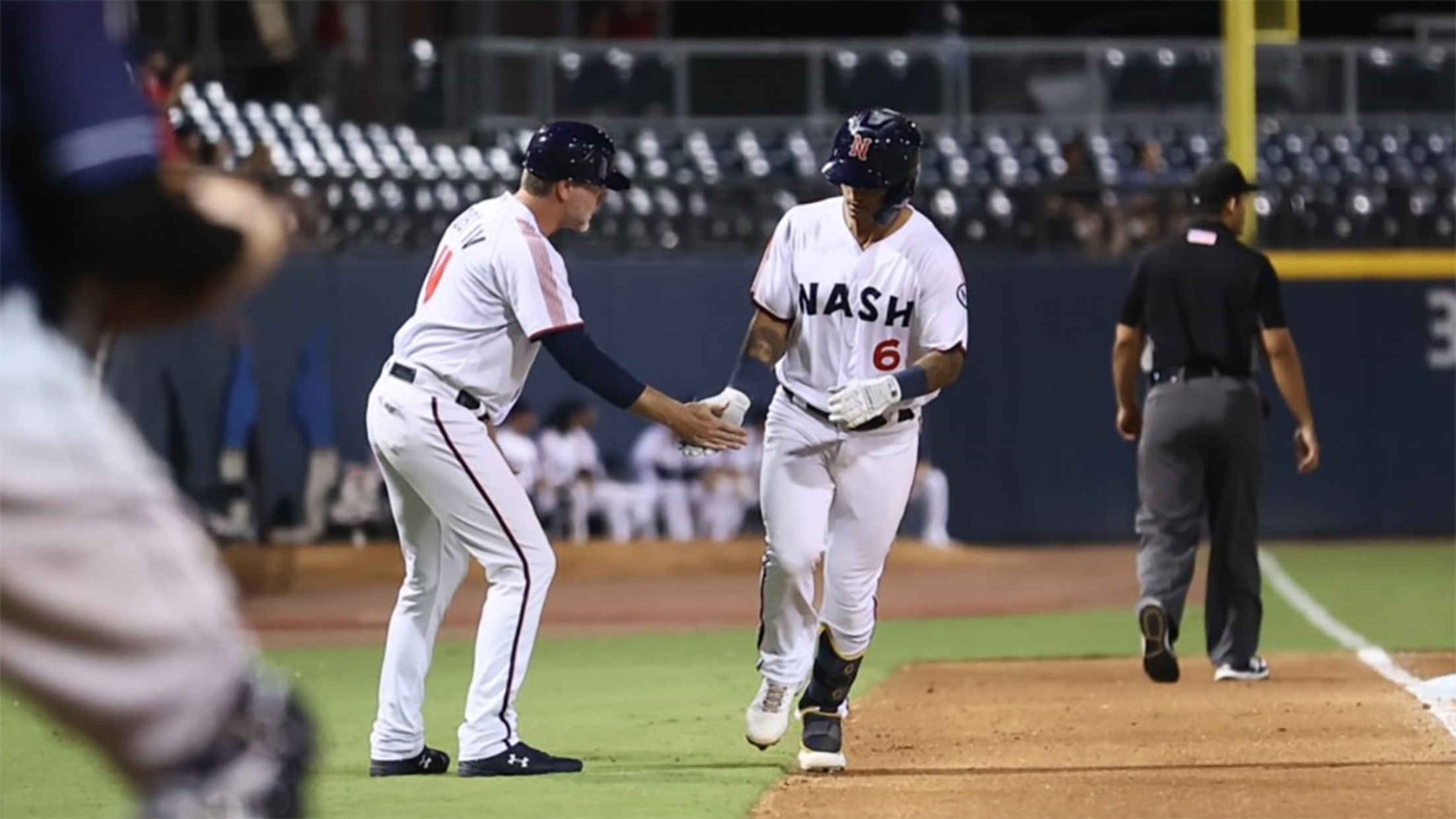 The Nashville Sounds scored five runs in the second inning and six runs in the fifth inning on their way to an 11-7 win in game two of a doubleheader at First Horizon Park Wednesday night. The win earned the Sounds a doubleheader split after dropping the first game, 5-2.
Sounds Power Past Clippers at First Horizon Park 
Nashville Clubs Three Home Runs in Win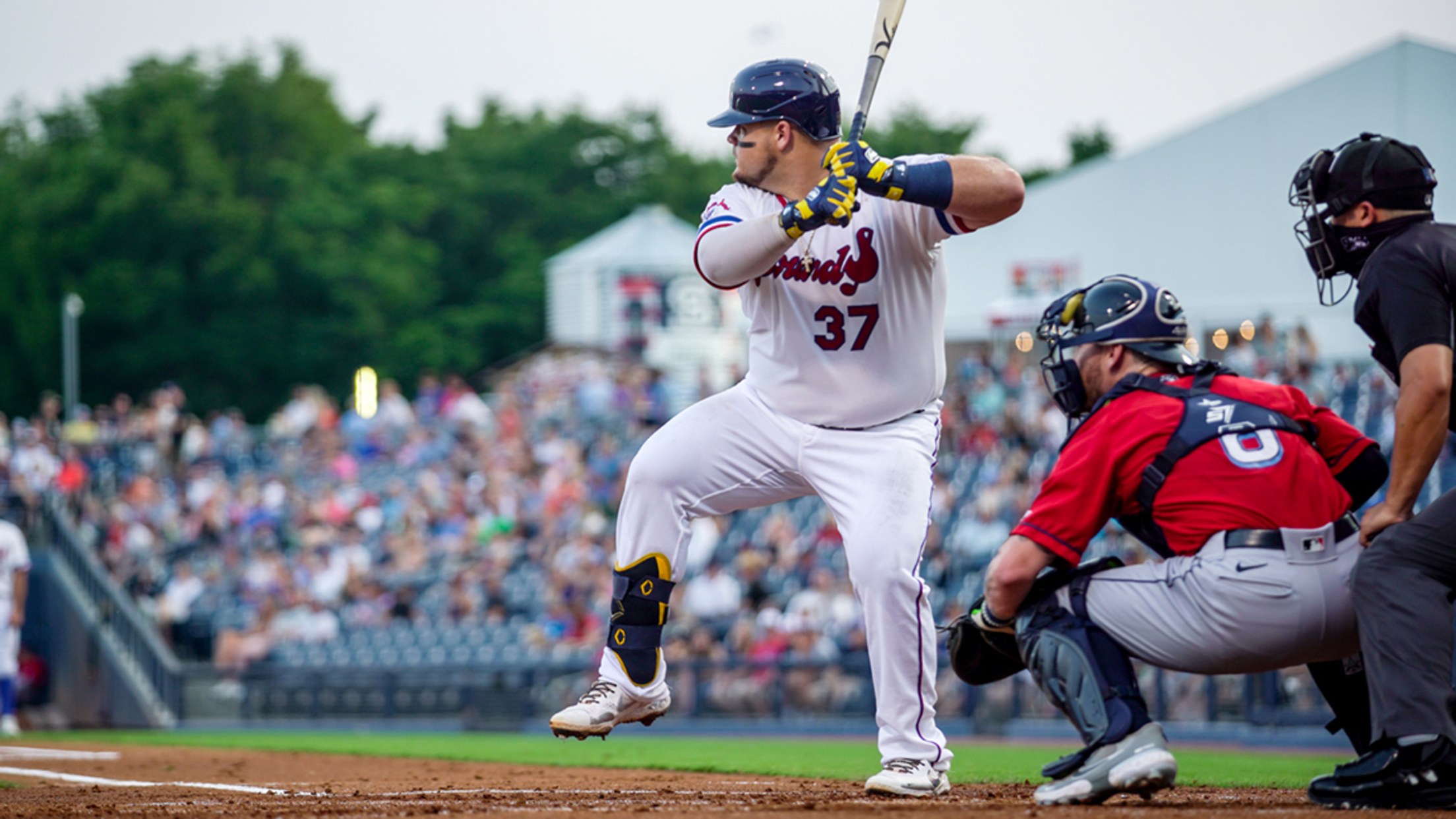 The Nashville Sounds launched three home runs on their way to a 6-4 win over the Columbus Clippers in front of 6,612 fans at First Horizon Park Thursday night. Dustin Peterson, Payton Henry and the rehabbing Daniel Vogelbach all went deep for Nashville.
Prospect Roundup: Games of June 6
Padres' Urias keeps raking, eight's enough for Braves' Allard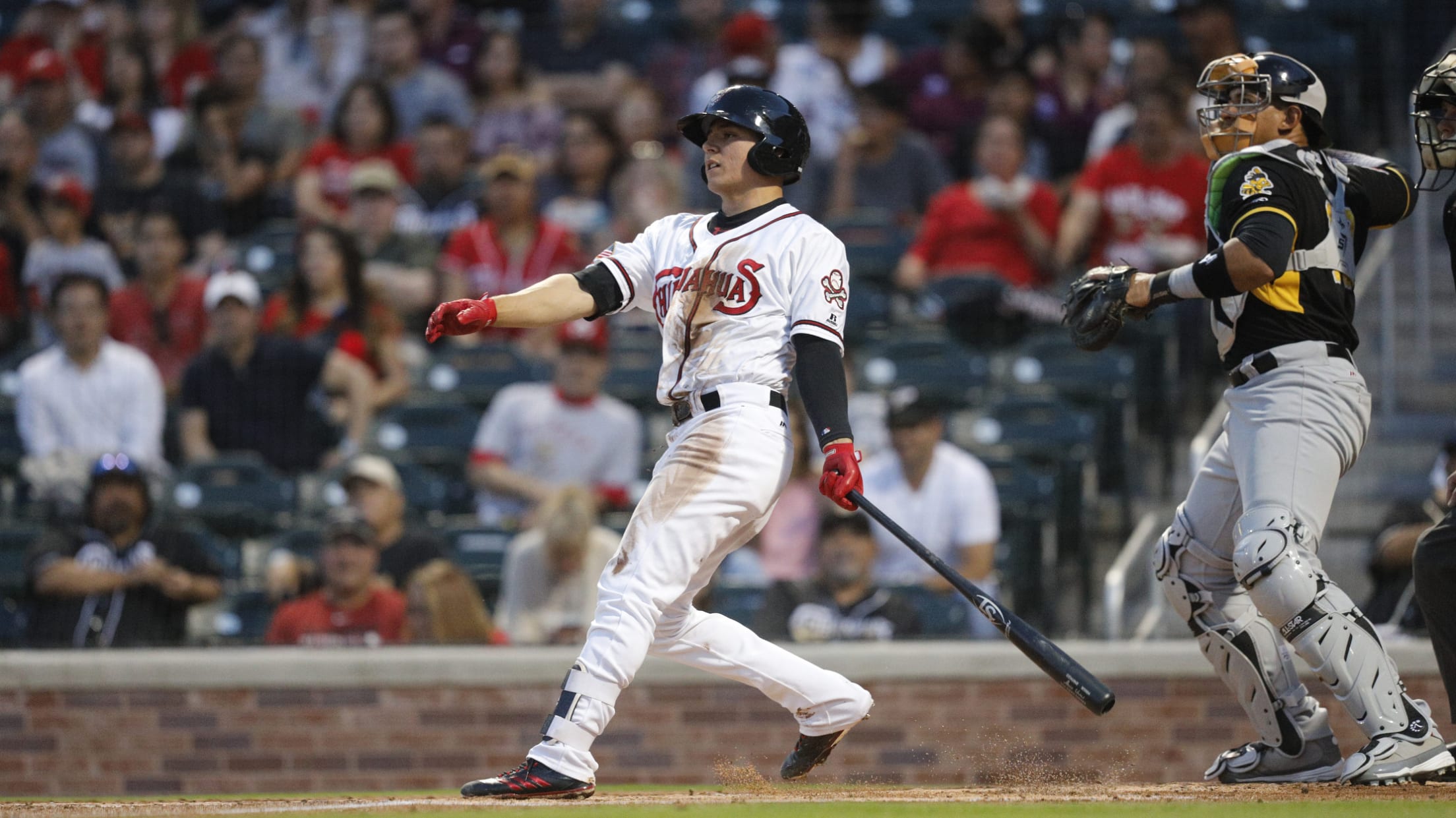 Padres SS Luis Urías, Triple-A El Paso: 3-for-5, 3B, RBI, R -- There's been no let up for San Diego's third-ranked prospect, who extended his hitting streak to six games with three hits, including an RBI triple. Urias has hit safely in 17 of his last 18 games and posted his
Prospect Roundup: Games of June 3
White Sox's Robert extends hit streak, Brewers' Feliciano homers twice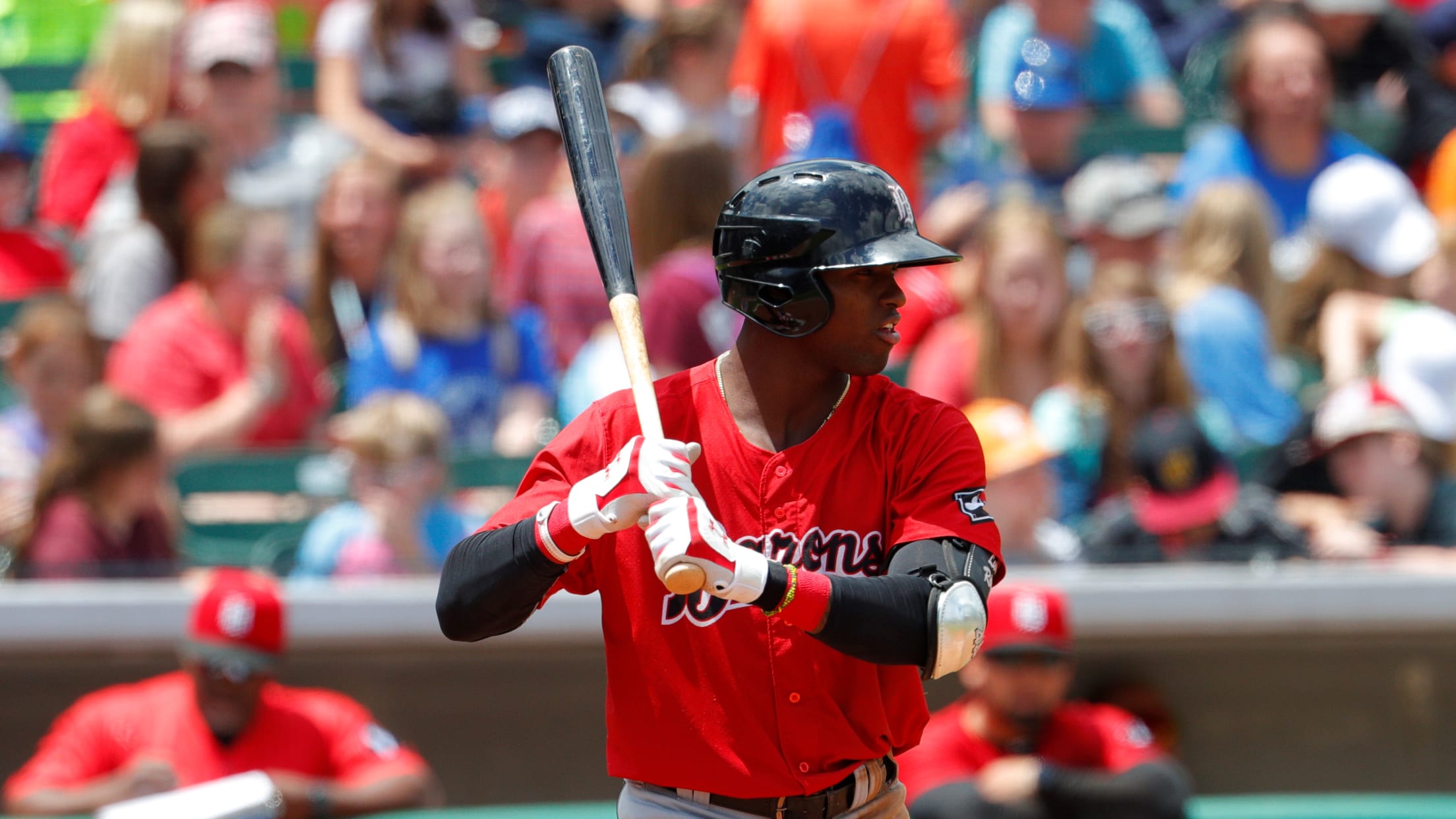 White Sox OF Luis Robert, Double-A Birmingham: 3-for-4, 2 R, RBI, SB -- Chicago's No. 2 prospect collected a double and two singles in the second game of a twinbill, a 6-0 Barons win over Jackson. MLB.com's 18th-ranked prospect extended his hitting streak to 13 straight games and improved his average
Peterson perfect at plate for Mud Hens
Tigers No. 29 prospect goes 5-for-5 with two runs and an RBI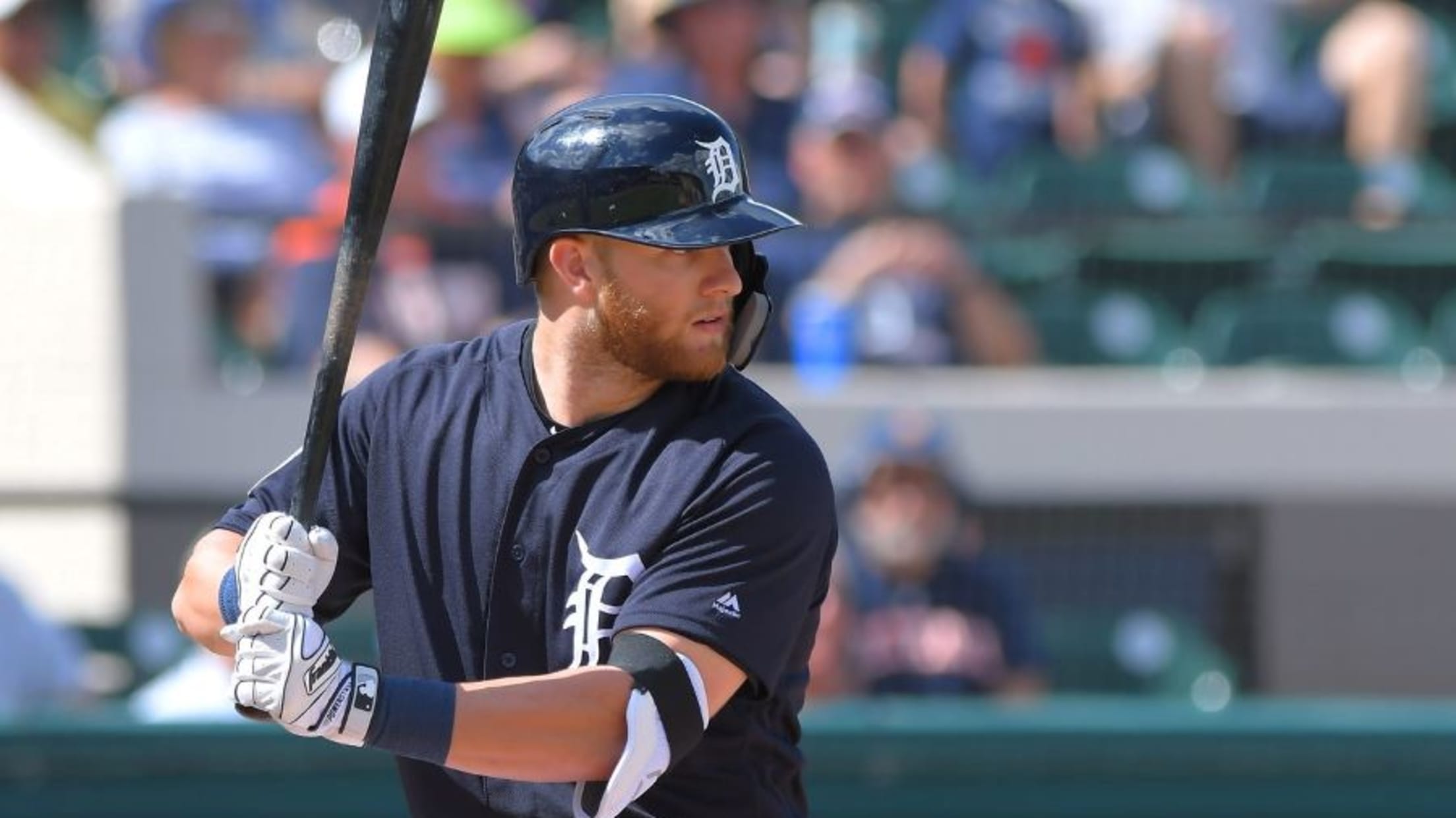 It hasn't taken long for Dustin Peterson to find his groove after returning to the International League.Detroit's No. 29 prospect continued his hot streak at the plate with a perfect 5-for-5 day in Triple-A Toledo's 7-3 victory over Columbus on Thursday at Fifth Third Field. Peterson notched a double, four
Toussaint, Allard lead next 'Baby Braves'
Pitchers make Major League impact, position talent blossoms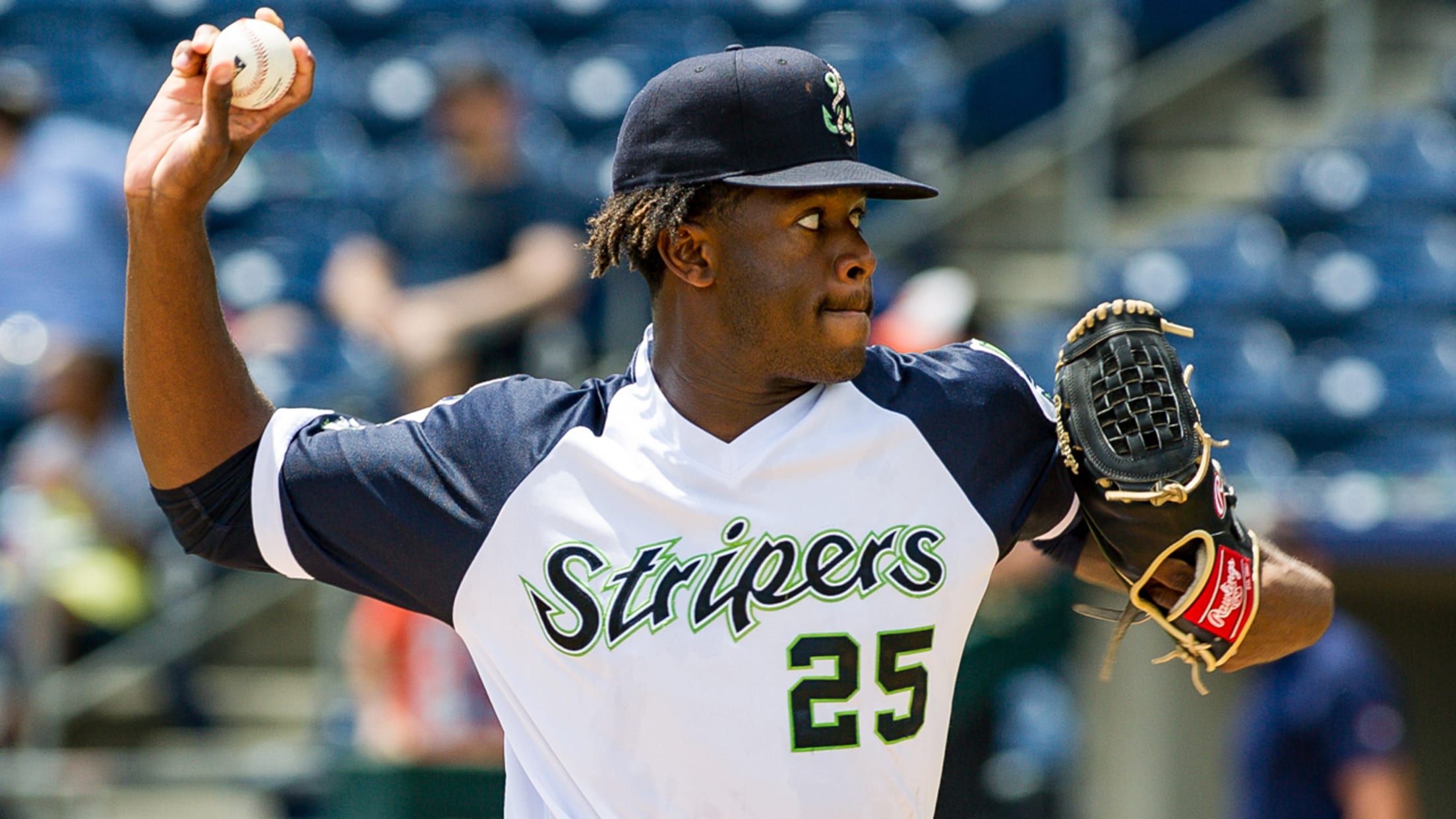 Each offseason, MiLB.com goes position by position across each system and honors the players -- regardless of age or prospect status -- who had the best seasons in their organization. Click here to locate your favorite club.In recent years, the Braves farm system has been one of baseball's most formidable.
Jankowski leads Player of the Week winners
Outfielder returns to San Diego after scorching stretch for El Paso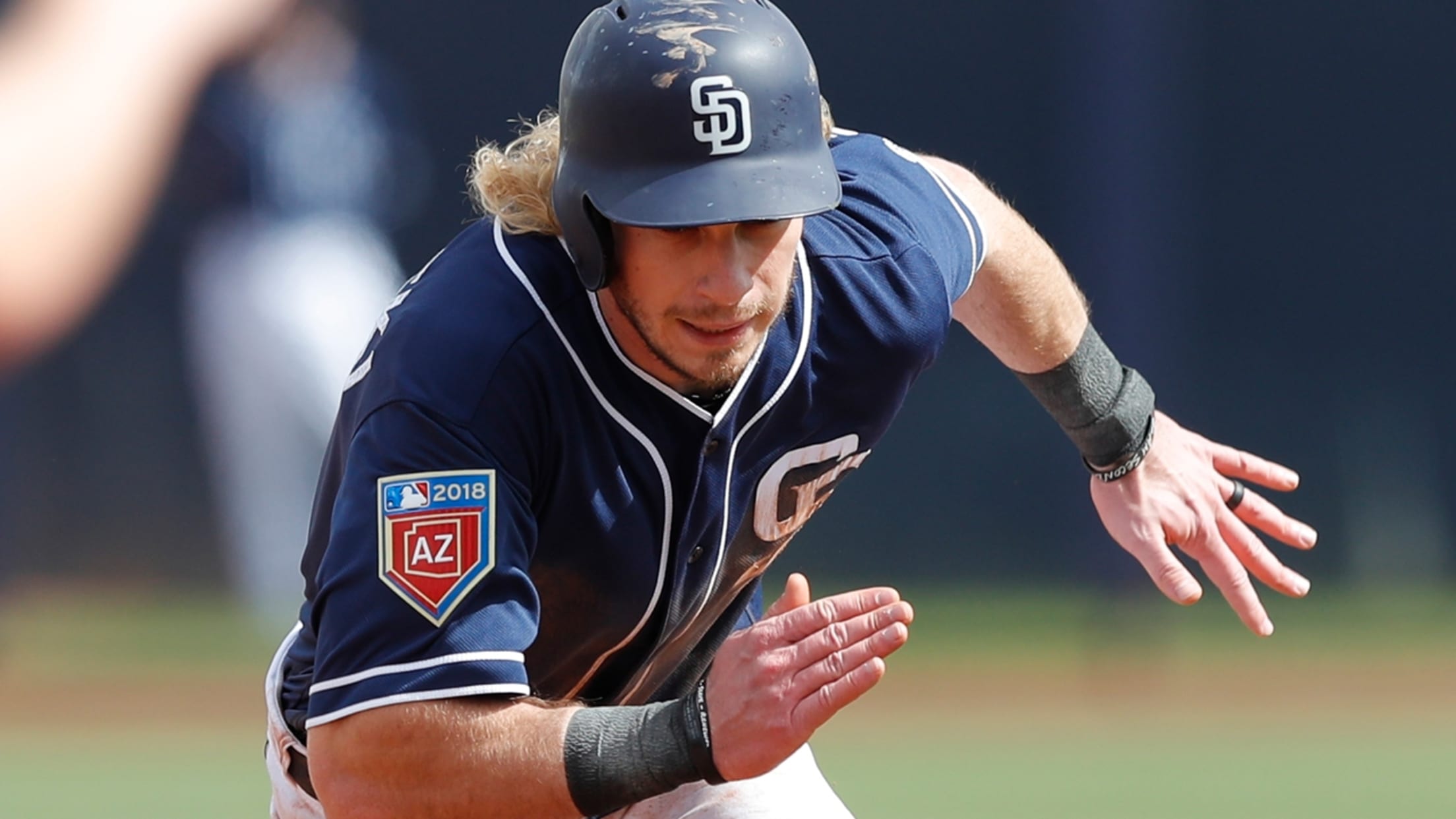 Travis Jankowski rode a scorching hot week in Triple-A back to the big leagues. Over five games in the award period of April 22-29, Jankowski batted an eye-popping .706/.783/.941 for Triple-A El Paso to capture Pacific Coast League Player of the Week honors. To cap his impressive week, the outfielder
G-Braves Beaten by Tides in Opener, 4-1
Quality start by Aaron Blair not enough as Gwinnett falls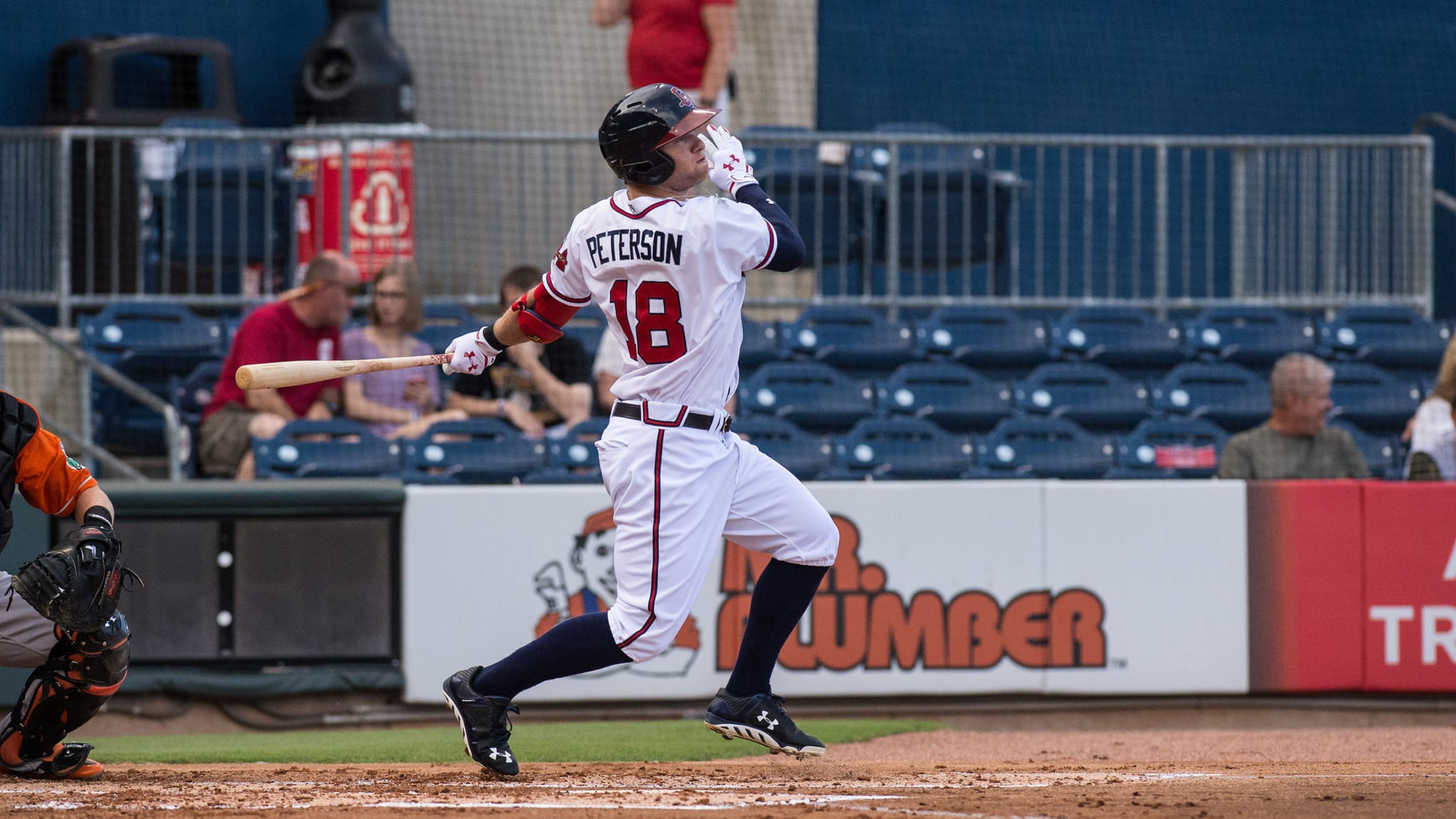 LAWRENCEVILLE, GA - Despite 10 hits, the Gwinnett Braves (52-55) struggled offensively in a 4-1 loss to the Norfolk Tides (49-60) on Monday night in the opener of a three-game series at Coolray Field. The G-Braves had at least one player reach base in eight of the nine innings, but
Syracuse Powers Past Gwinnett, 10-6
Eleven hits not enough as G-Braves drop opener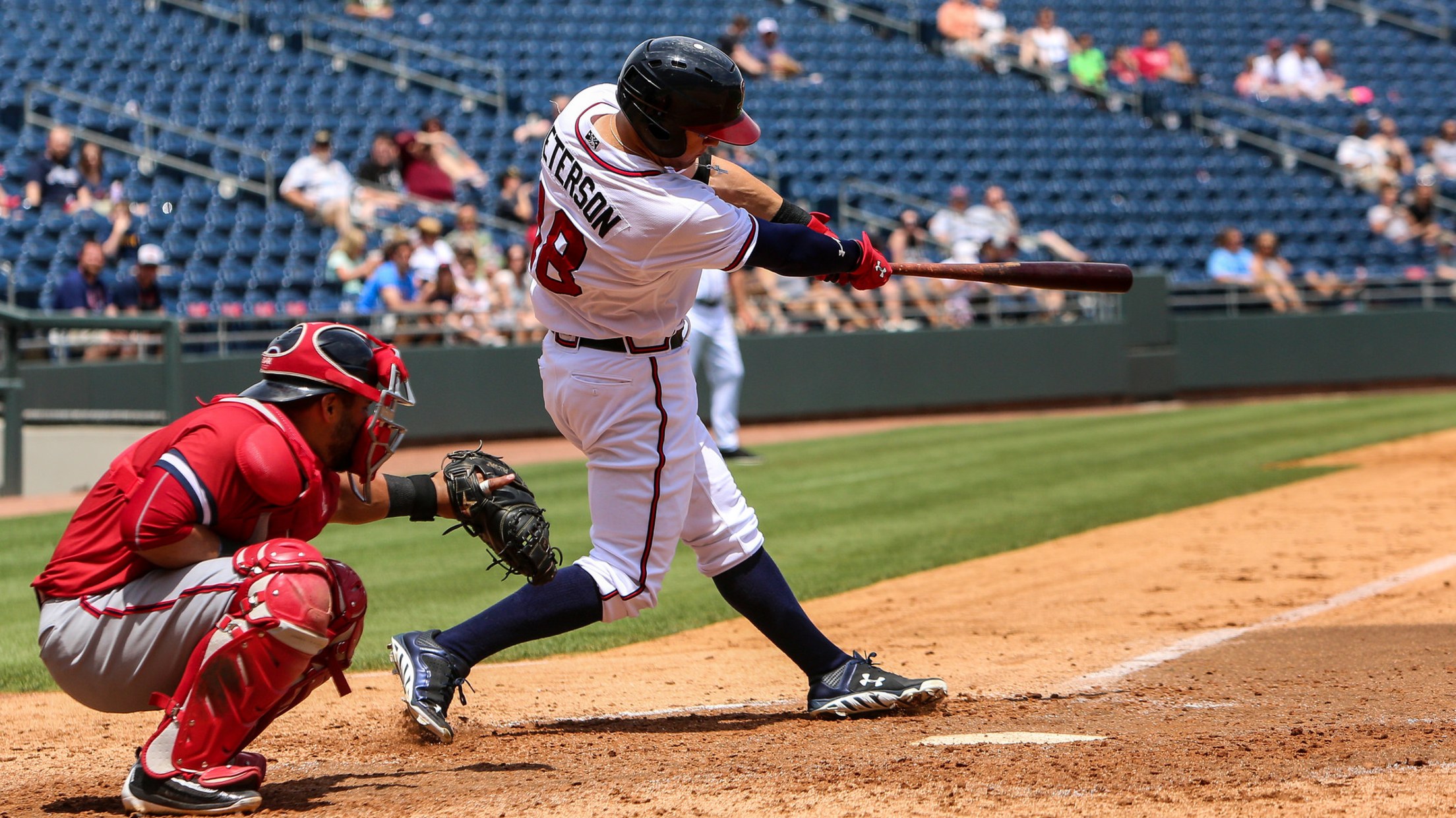 SYRACUSE, NY- The Syracuse Chiefs (38-66) spoiled the Triple-A debut of 20-year-old left-handed pitcher Luiz Gohara  with a 10-6 win over the Gwinnett Braves (51-53) on Friday night in game one of the three-game series at NBT Bank Stadium. Syracuse plated its first run in the bottom of the first as Gohara
G-Braves Slammed In Lehigh Valley, 8-2
Gwinnett held to three hits in second straight loss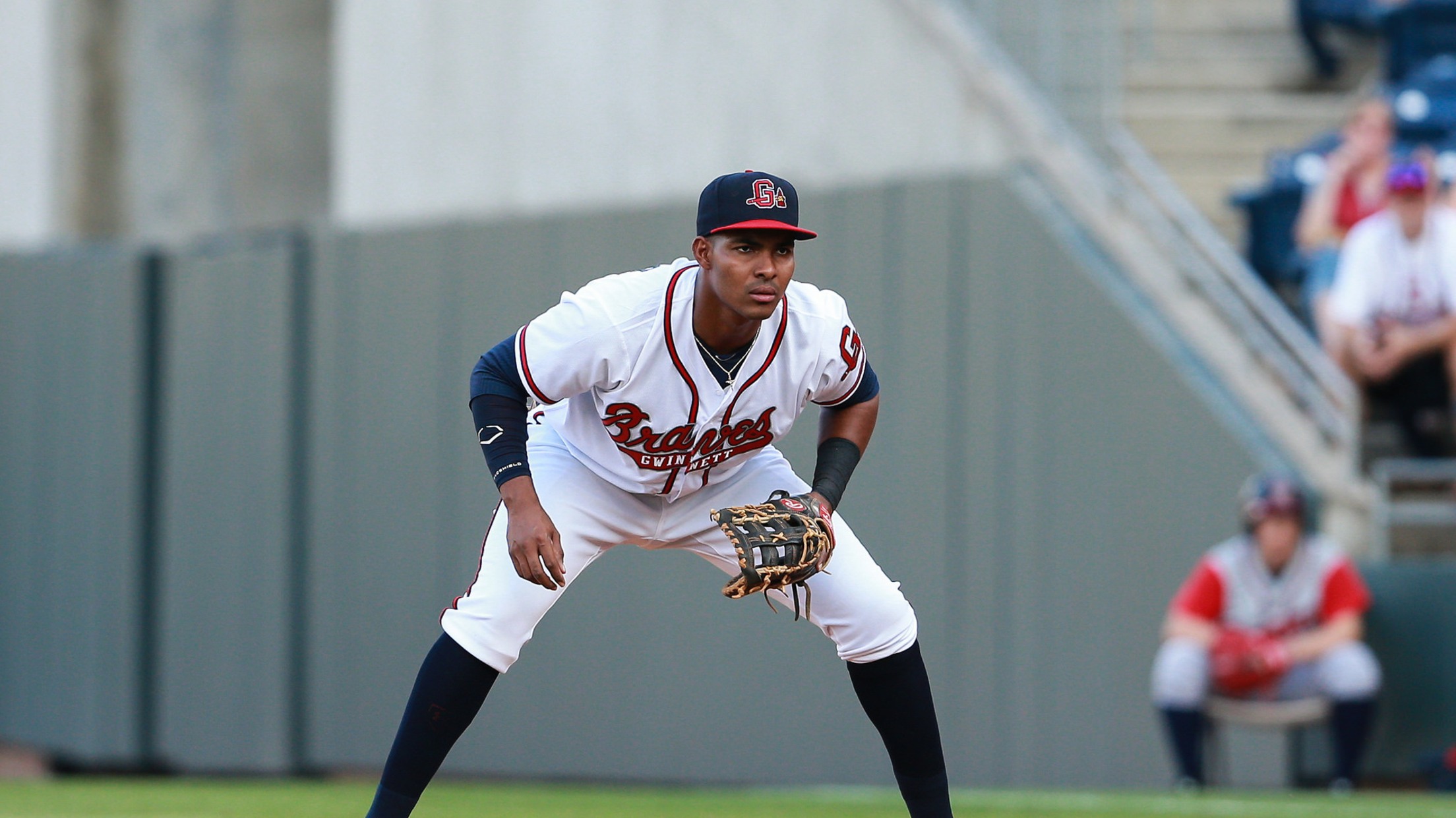 ALLENTOWN, PA- The Lehigh Valley IronPigs (64-40) sent the Gwinnett Braves (50-52) to their second straight loss on their current seven-game road trip with an 8-2 win on Wednesday night in game three of the four-game series at Coca-Cola Park. For the second consecutive day, the G-Braves were held to just
G-Braves Bats Awaken In 9-3 Win
Gwinnett scores early and often to top Lehigh Valley
ALLENTOWN, PA- The Gwinnett Braves (50-50) used a 14-hit attack and a fine pitching effort from starter Andrew Albers  and the bullpen to beat the Lehigh Valley IronPigs (62-40) by a 9-3 score on Monday night in the opening game of the four-game series at Coca-Cola Park. With the win, Albers becomes
Sims, G-Braves Outduel Indianapolis
Lucas Sims throws 7.0 scoreless innings in 2-1 victory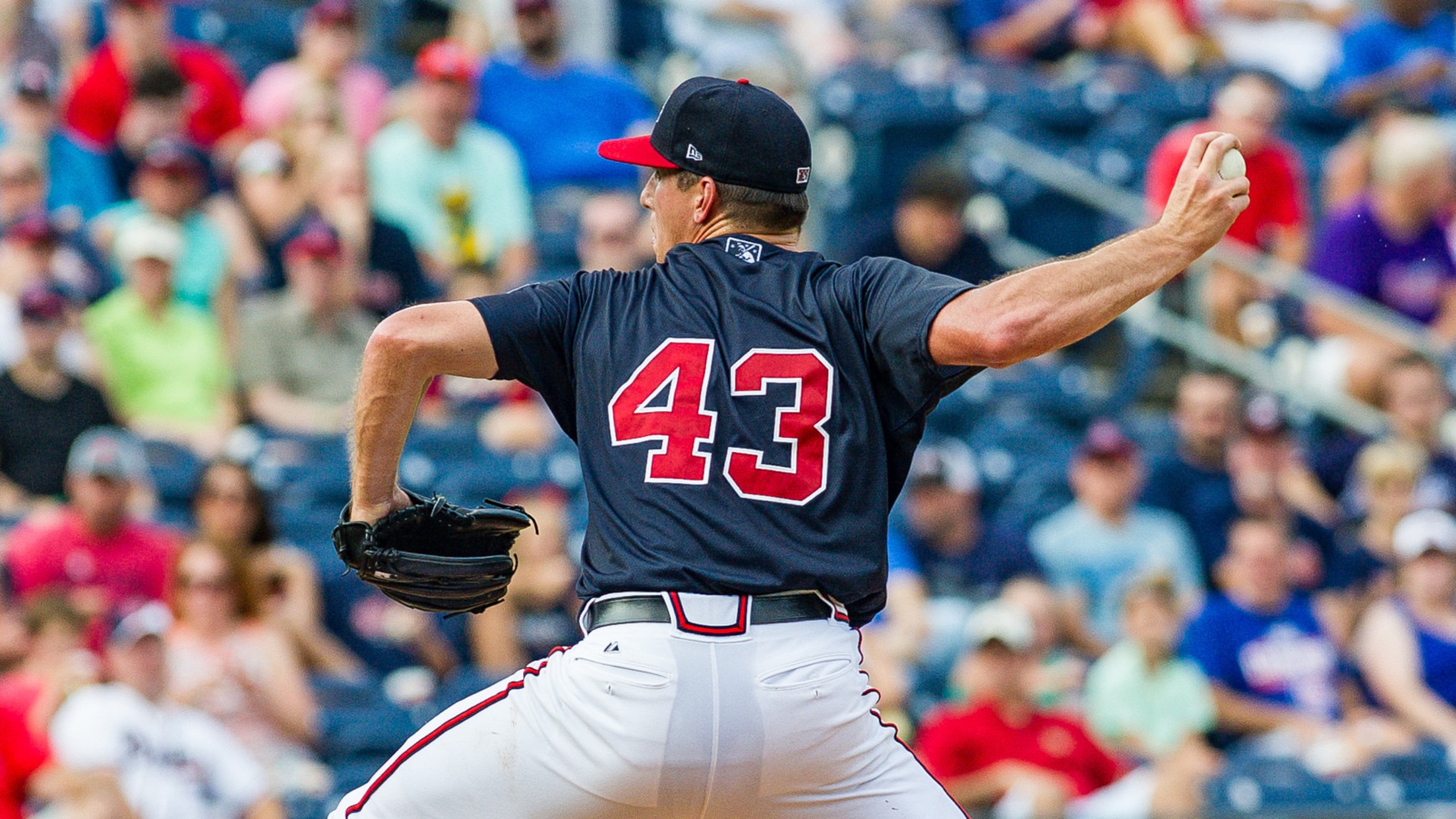 LAWRENCEVILLE, GA - Right-hander Lucas Sims fired 7.0 scoreless innings on Saturday night to lead the Gwinnett Braves (49-49) to a 2-1 win over the Indianapolis Indians (54-45) in front of 7,889 fans at Coolray Field.Sims (W, 7-4) earned his first win since June 26 as he delivered his fourth
Albers Stellar as G-Braves Beat Charlotte 6-1
Andrew Albers tosses 8.0 scoreless innings for ninth win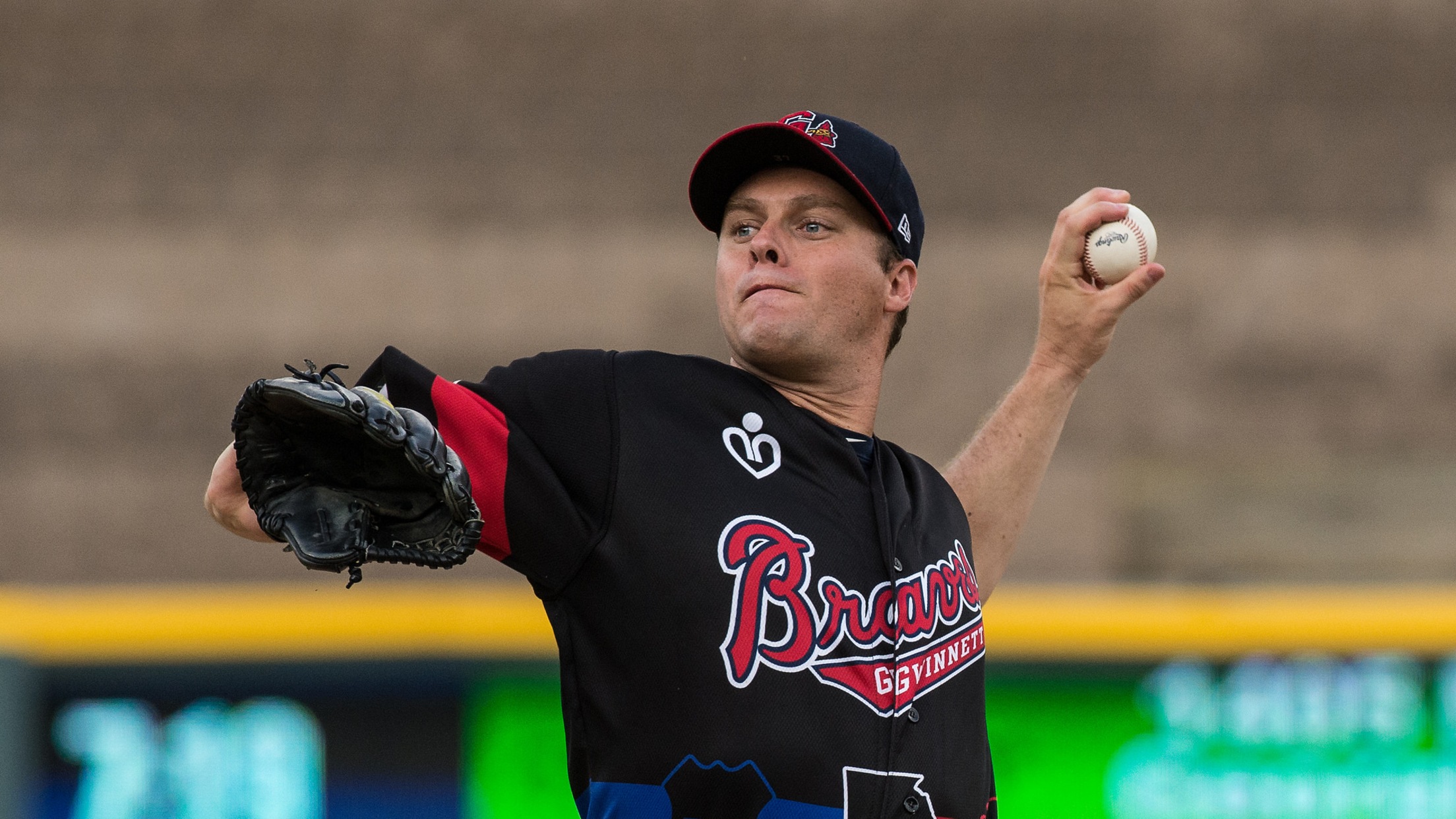 CHARLOTTE, NC - Behind the efforts of starting pitcher Andrew Albers , the Gwinnett Braves (46-44) earned a 6-1 victory over the Charlotte Knights (39-51) on Friday night in game two of the four-game series at BB&T Ballpark.Albert (W, 9-3) was sensational in tossing 8.0 scoreless innings with four hits,
Acuña, Kazmar Lead G-Braves to Rout in Charlotte
Gwinnett tallies season-high 19 hits in 13-4 victory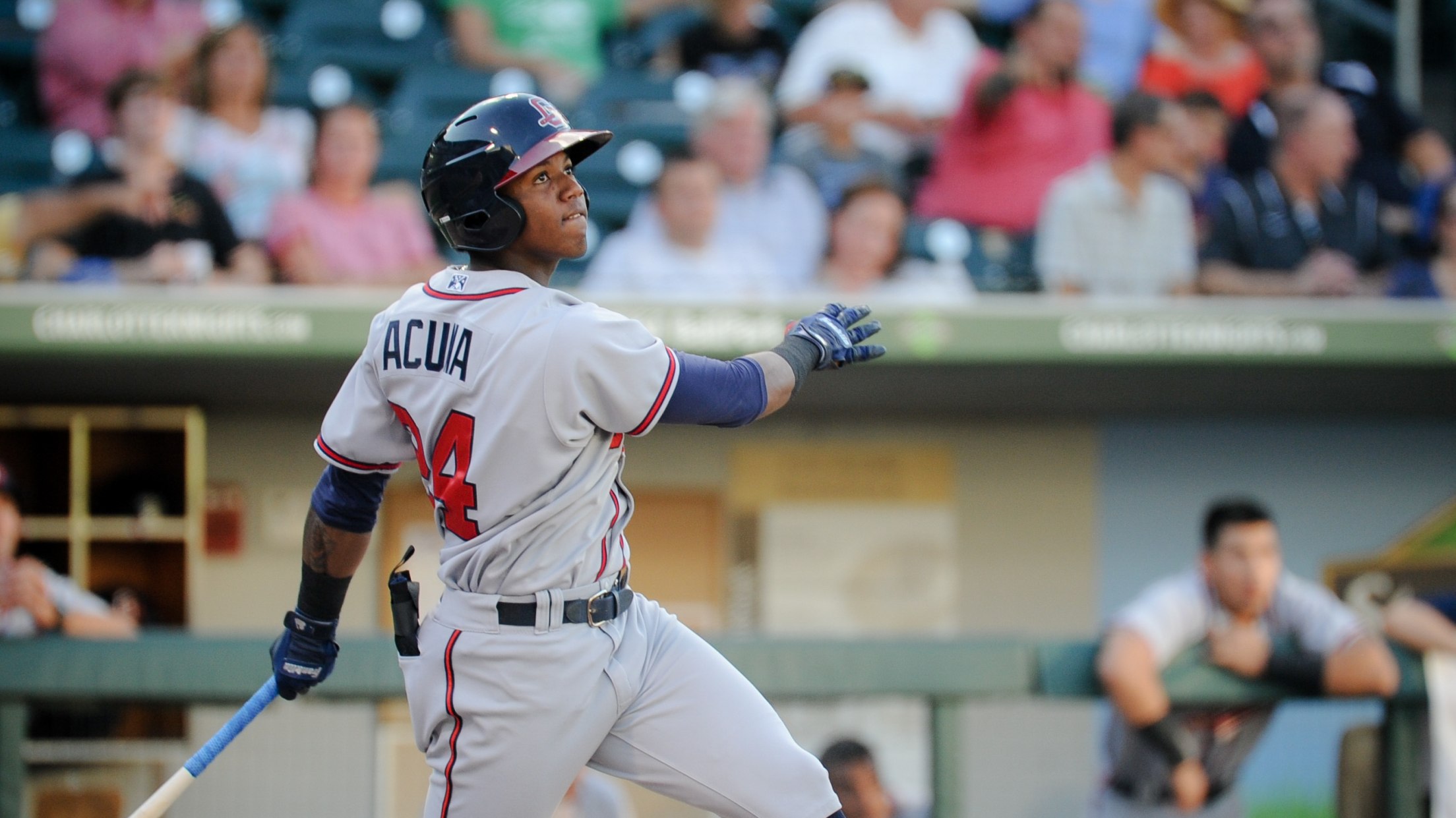 CHARLOTTE, NC - The Gwinnett Braves (45-44) pounded out a season-high 19 hits and rolled past the Charlotte Knights (39-50) 13-4 on Thursday night in game one of the four-game series at BB&T Ballpark.The game saw 19-year-old Ronald Acuña homer and notch three hits in his Triple-A debut and Sean
Albers, Ruiz Power G-Braves Past Indians, 7-2
Rio Ruiz homers twice to back Andrew Albers as Gwinnett wins finale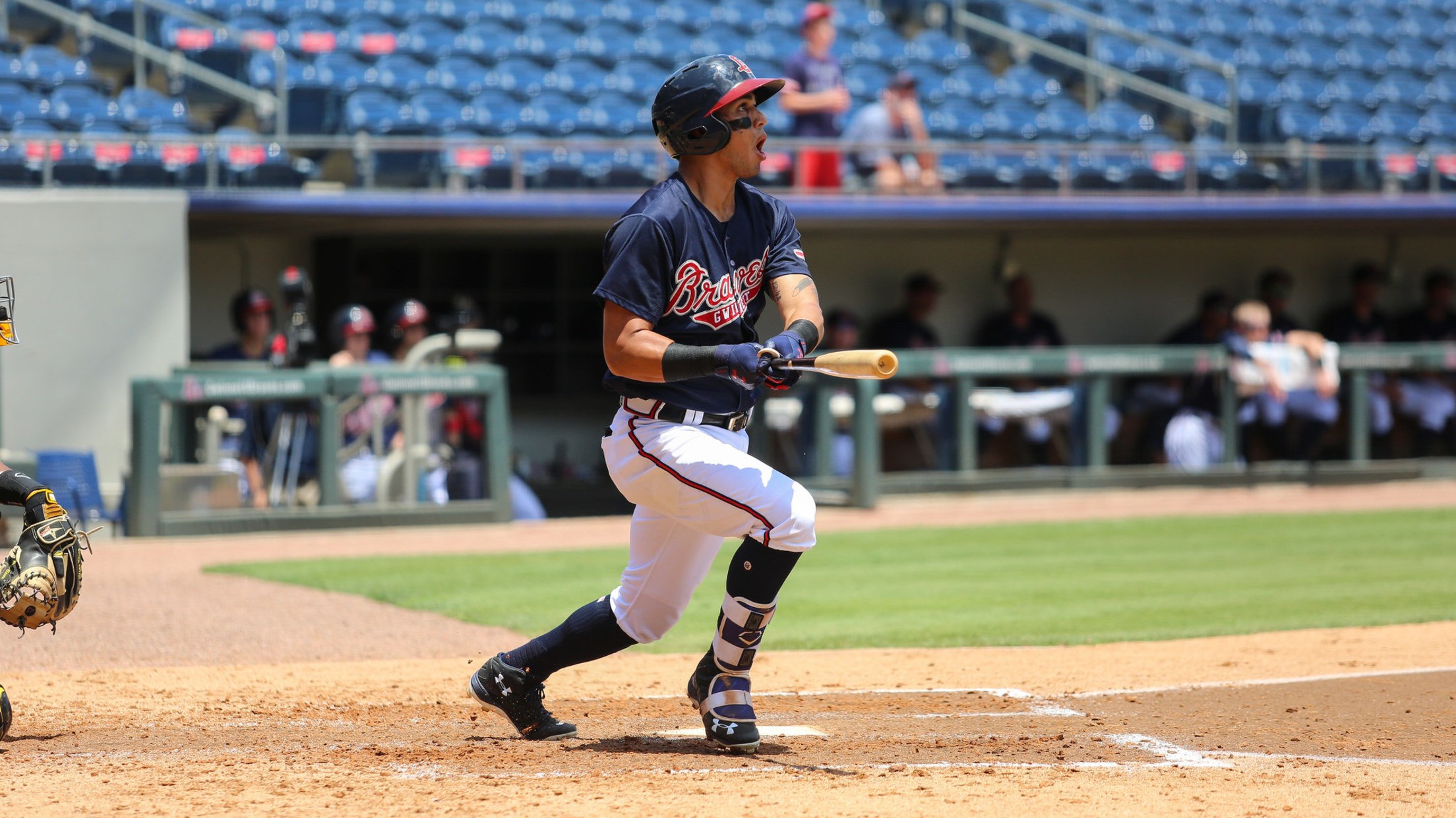 LAWRENCEVILLE, GA - With another solid pitching performance from Andrew Albers and a pair of home runs from Rio Ruiz , the Gwinnett Braves (44-44) defeated the Indianapolis Indians (50-39) by a 7-2 score in the finale of their three-game series on Sunday afternoon at Coolray Field. Albers (W, 8-3) tossed
Prospect Roundup: Games of June 21
Nats' Stevenson swipes three bags; Gillaspie collects three hits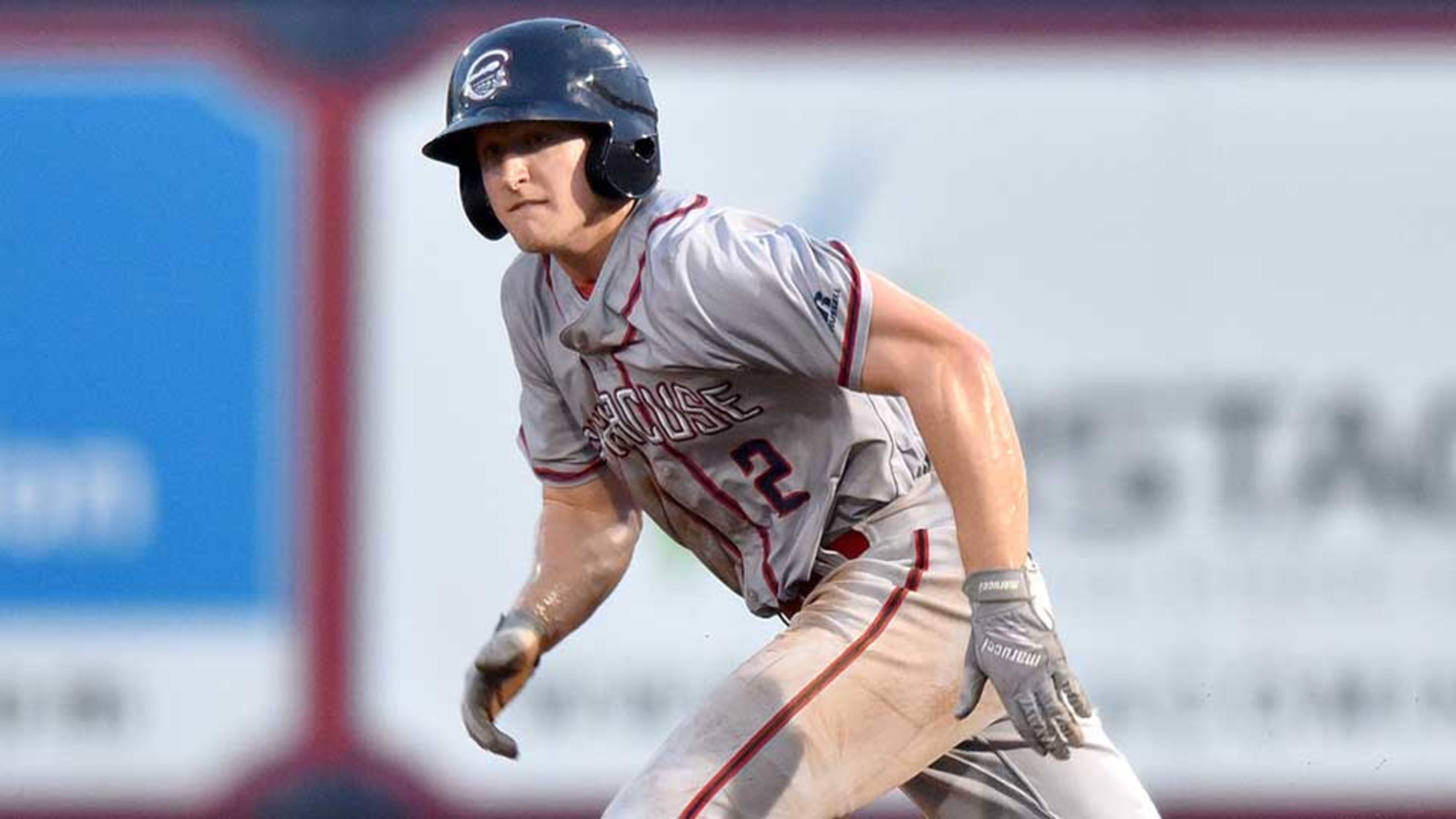 Nationals OF Andrew Stevenson, Triple-A Syracuse: 3-for-5, RBI, R, 3 SB -- The Nationals' No. 5 prospect kicked his running game into high gear Wednesday, swiping his sixth, seventh and eighth bags of the season in a 5-2 win over Scranton/Wilkes-Barre. It was the first time he had even attempted to
G-Braves, Knights Split Doubleheader
Gwinnett earns 6-0 shutout in opener, falls 4-3 in extra innings in nightcap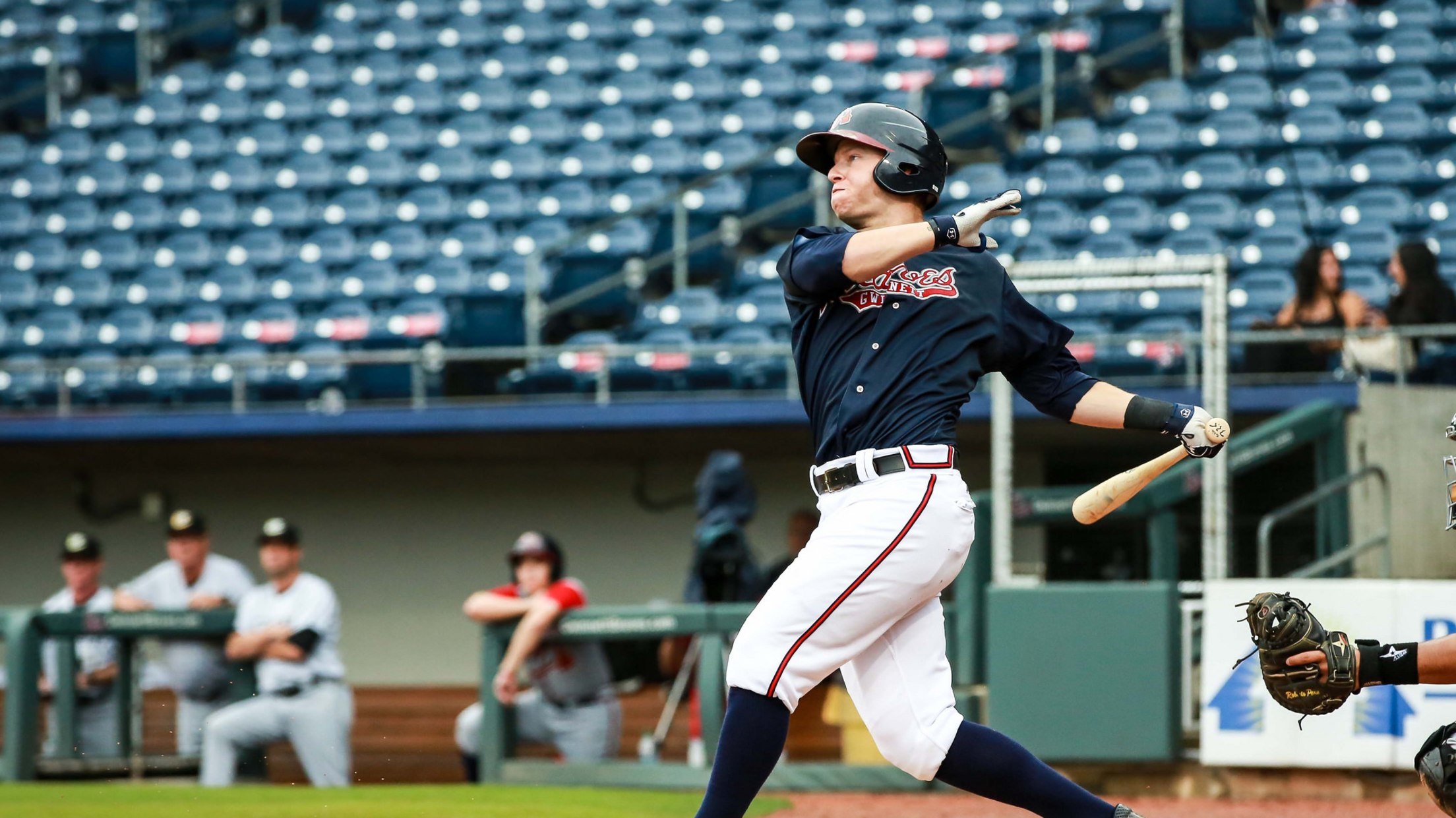 LAWRENCEVILLE, GA - The Gwinnett Braves (36-35) and Charlotte Knights (32-39) each earned a win as the teams split a doubleheader at Coolray Field on Wednesday night. The G-Braves shut out the Knights 6-0 in game one, but Charlotte battled for a 4-3 win in nine innings in game two.The
Weigel, G-Braves Hammer Mud Hens, 7-1
Gwinnett opens road trip with third straight win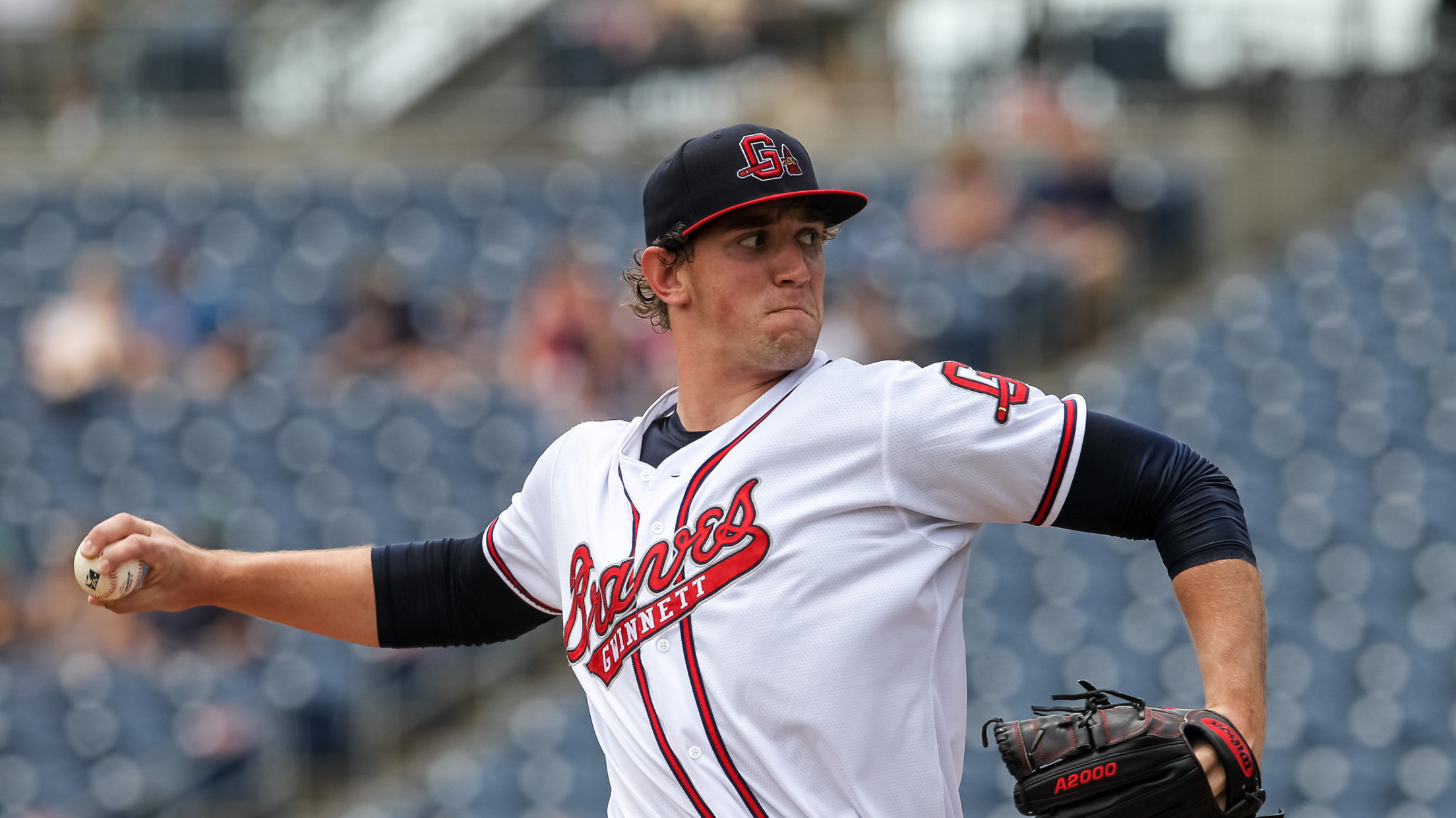 TOLEDO, OH-Behind the pitching of starter Patrick Weigel  and a 10-hit attack, the Gwinnett Braves (33-30) defeated the Toledo Mud Hens (28-34) by a 7-1 score on Tuesday night in game one of their three-game series at Fifth Third Field. While the 22-year-old Weigel was dominating on the mound, the G-Braves offense responded
Weigel, G-Braves Hammer Mud Hens, 7-1
Gwinnett opens road trip with third straight win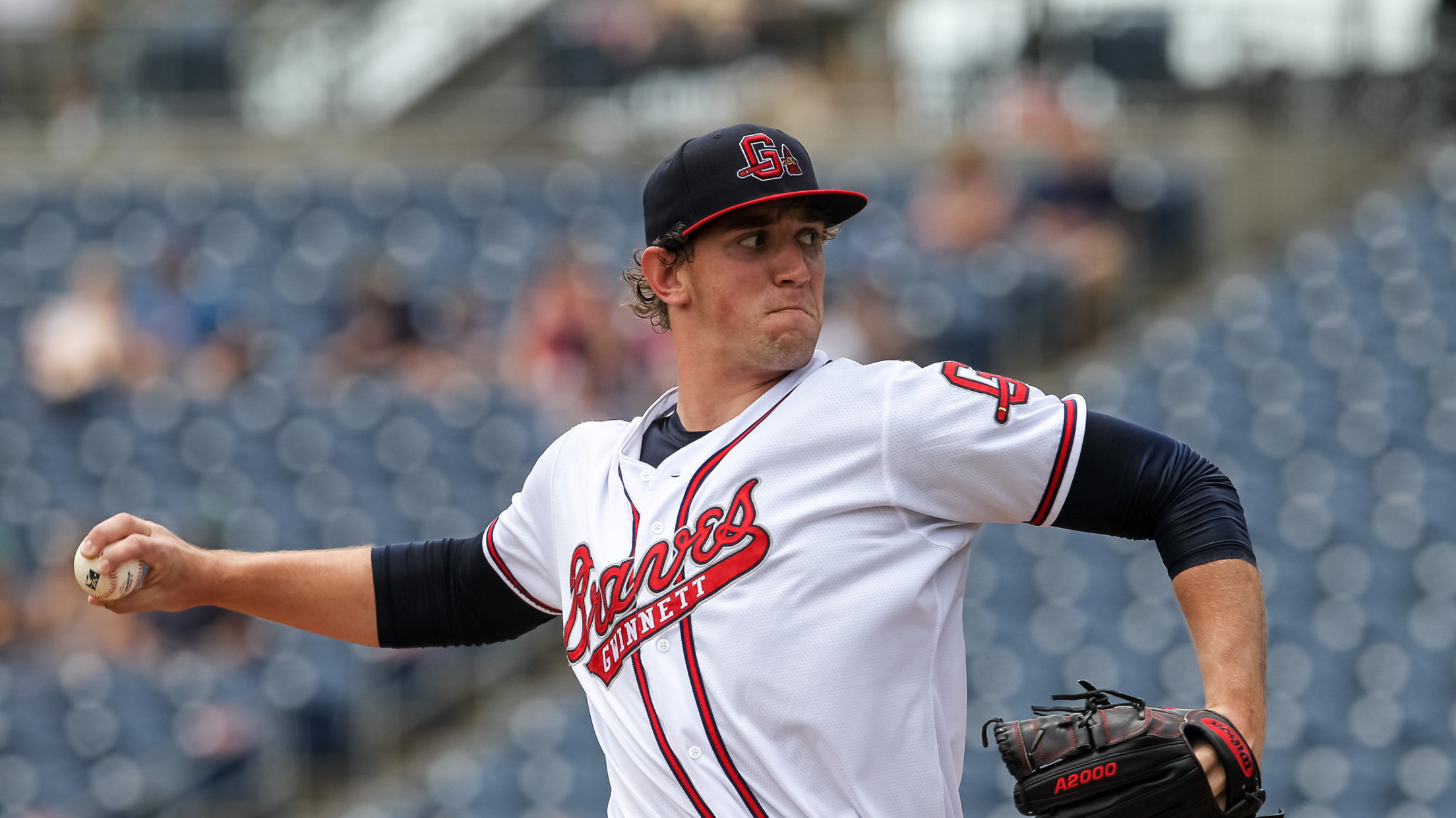 TOLEDO, OH-Behind the pitching of starter Patrick Weigel  and a 10-hit attack, the Gwinnett Braves (33-30) defeated the Toledo Mud Hens (28-34) by a 7-1 score on Tuesday night in game one of their three-game series at Fifth Third Field. While the 22-year-old Weigel was dominating on the mound, the G-Braves offense responded
Albers Calms Tides in 6-0 G-Braves' Win
Andrew Albers, two relievers combine on five-hit shutout vs. Norfolk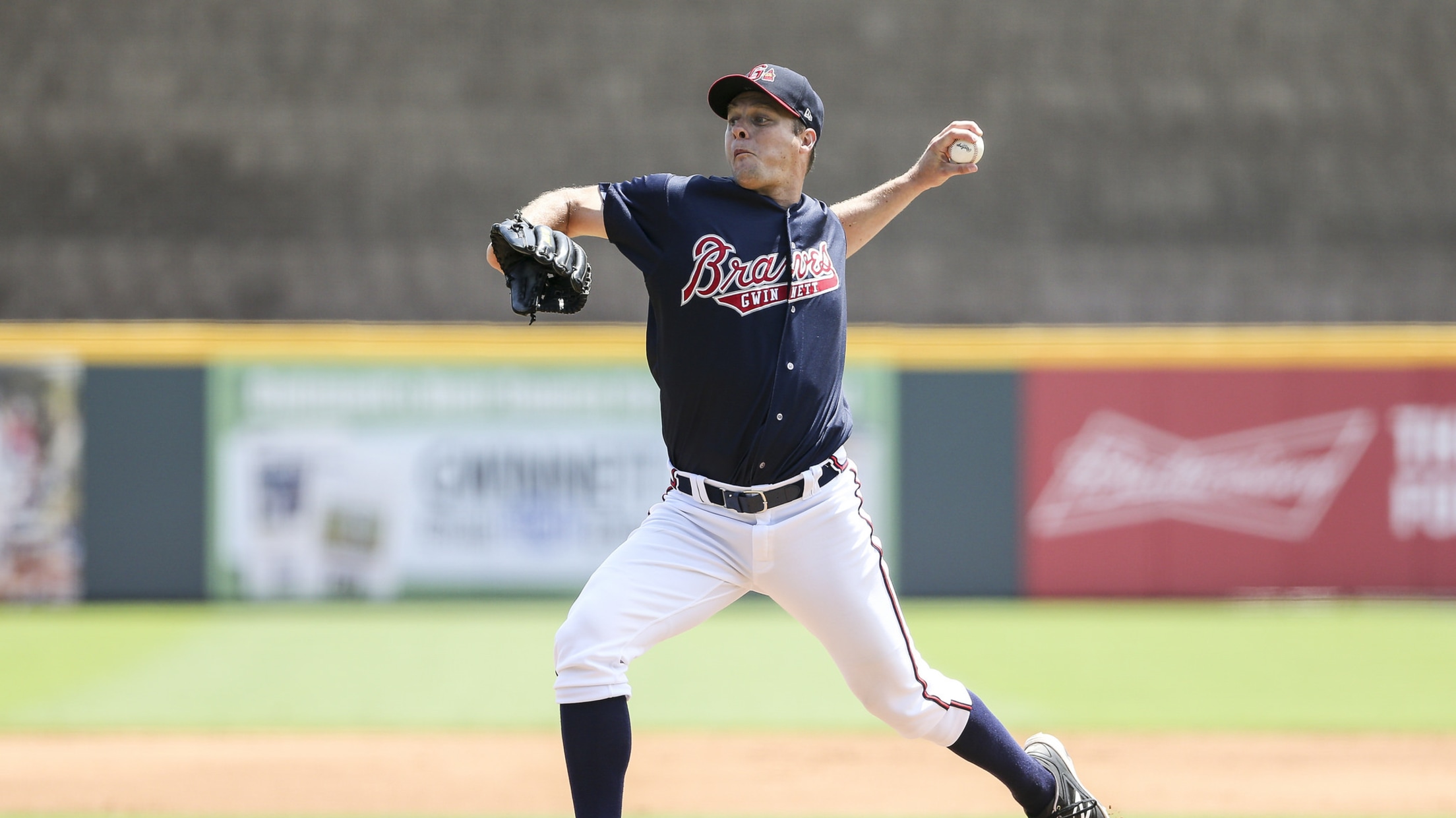 LAWRENCEVILLE, GA - Behind a brilliant start from left-hander Andrew Albers and a five-run second inning, the Gwinnett Braves (29-29) beat the Norfolk Tides (25-34) 6-0 in the finale of their three-game series on Wednesday afternoon at Coolray Field. Albers (W, 5-1) pitched 6.1 scoreless innings, giving up just five hits