PCL notes: Naylor shows off glove on way up
Comfortable in El Paso outfield, slugger earns jump to San Diego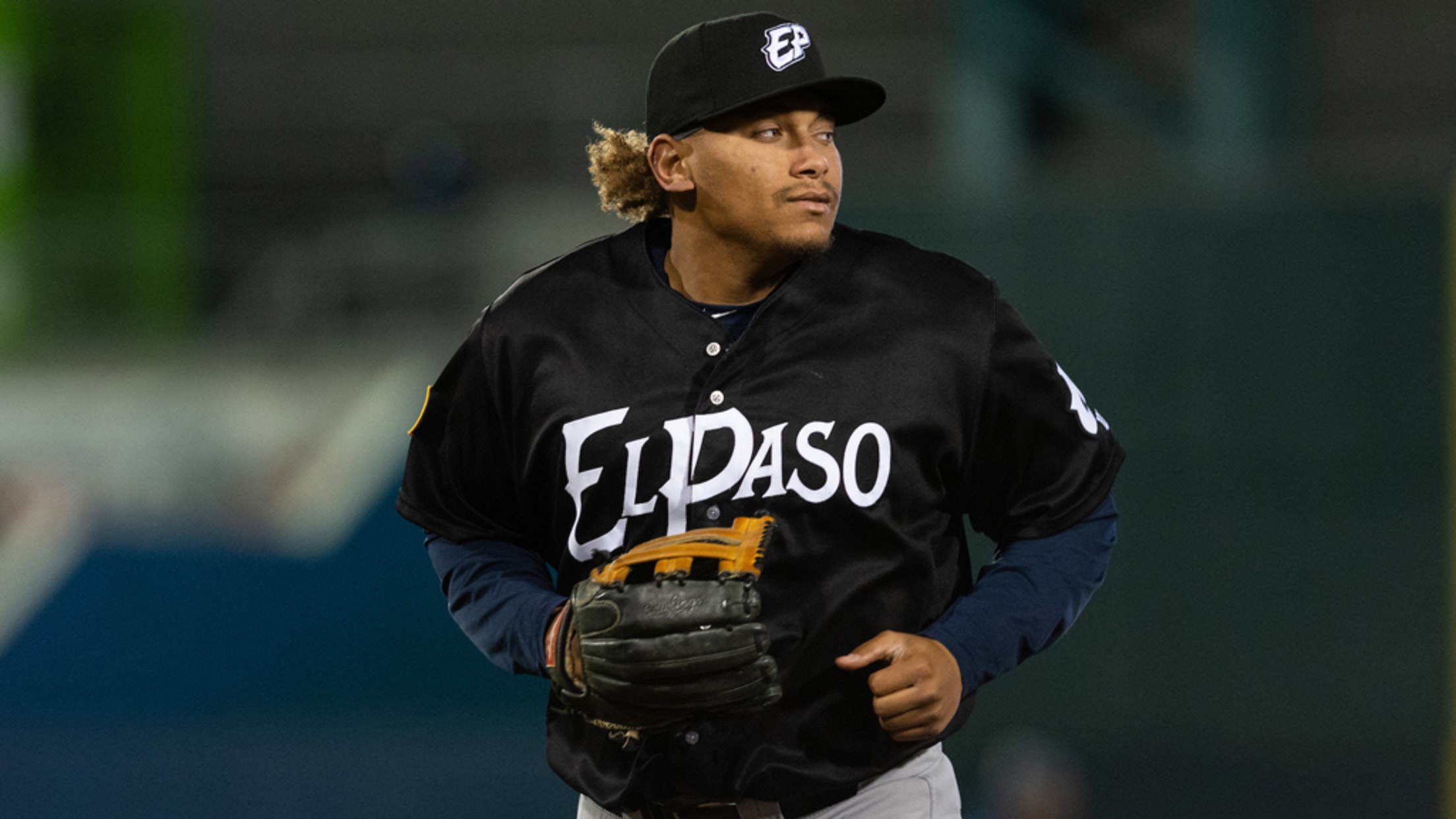 The bat was not holding back San Diego Padres ninth-ranked prospect Josh Naylor.In the end, the glove did not hold him back, either, as the first baseman-turned-left fielder was recalled by the Padres on Friday.Though he did not have to prove his defensive worth the prior week, Naylor still had
Padres' Naylor set for Major League debut
Ninth-ranked San Diego prospect belted 10 homers for El Paso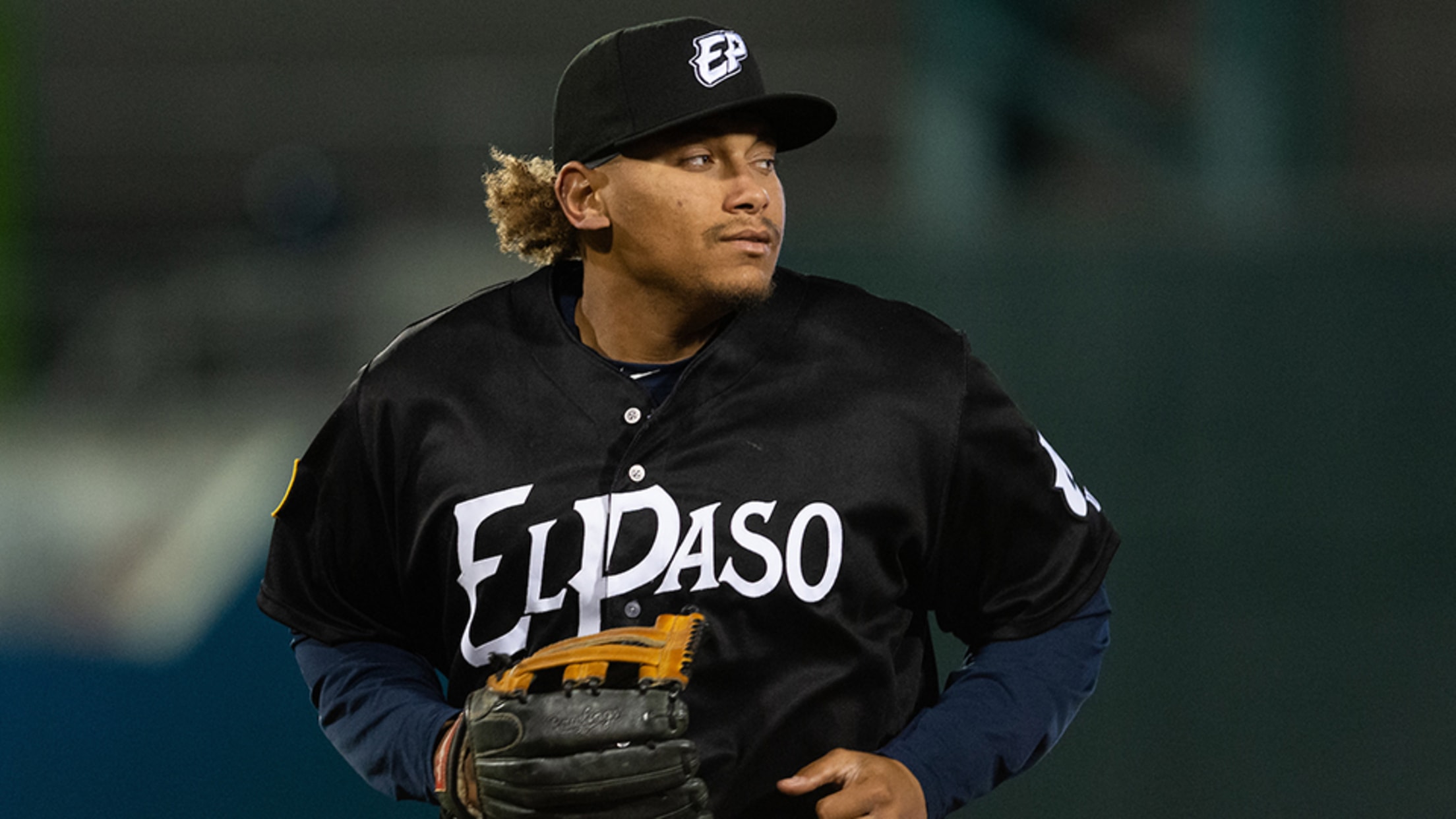 Josh Naylor's big bat is sending him to the big leagues. The ninth-ranked Padres prospect has gotten the call ahead of Friday's matchup against the Blue Jays, according to MLB.com. Naylor, an Ontario native who grew up about a half hour away from Rogers Centre, could enter The Show for the first
Naylor paces potent Chihuahuas' offense
Padres No. 9 prospect belts two homers, plates four in rout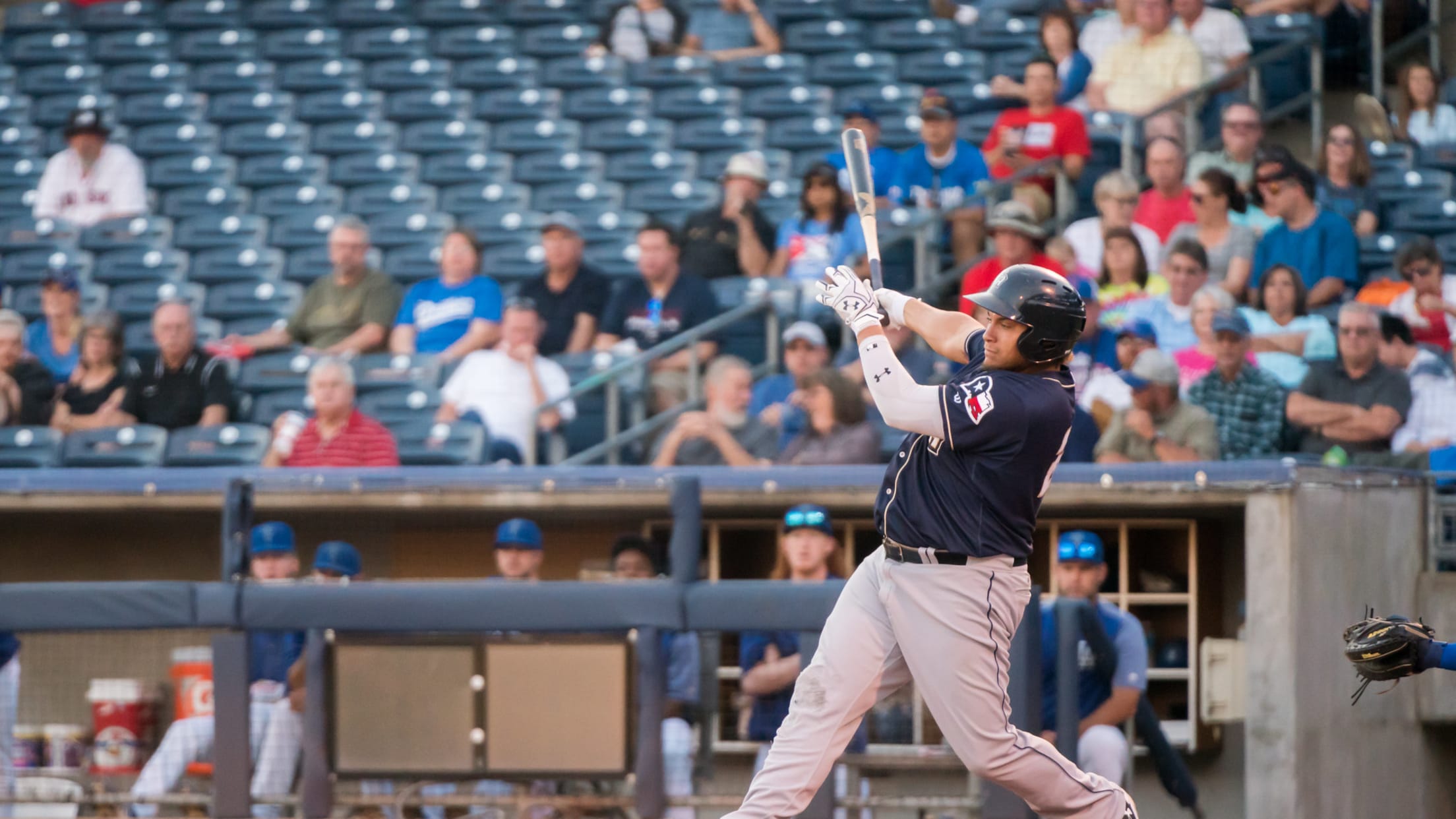 El Paso entered Monday night topping the Pacific Coast League in every major slugging category. It didn't take long for the Chihuahuas to add to their stats line.Padres No. 9 prospectJosh Naylor and Jacob Scavuzzo both homered twice as Triple-A El Paso battered Albuquerque, 21-10, at Isotopes Park. 
El Paso's Urias nets first multi-homer game
Third-ranked Padres prospect collects three more hits in romp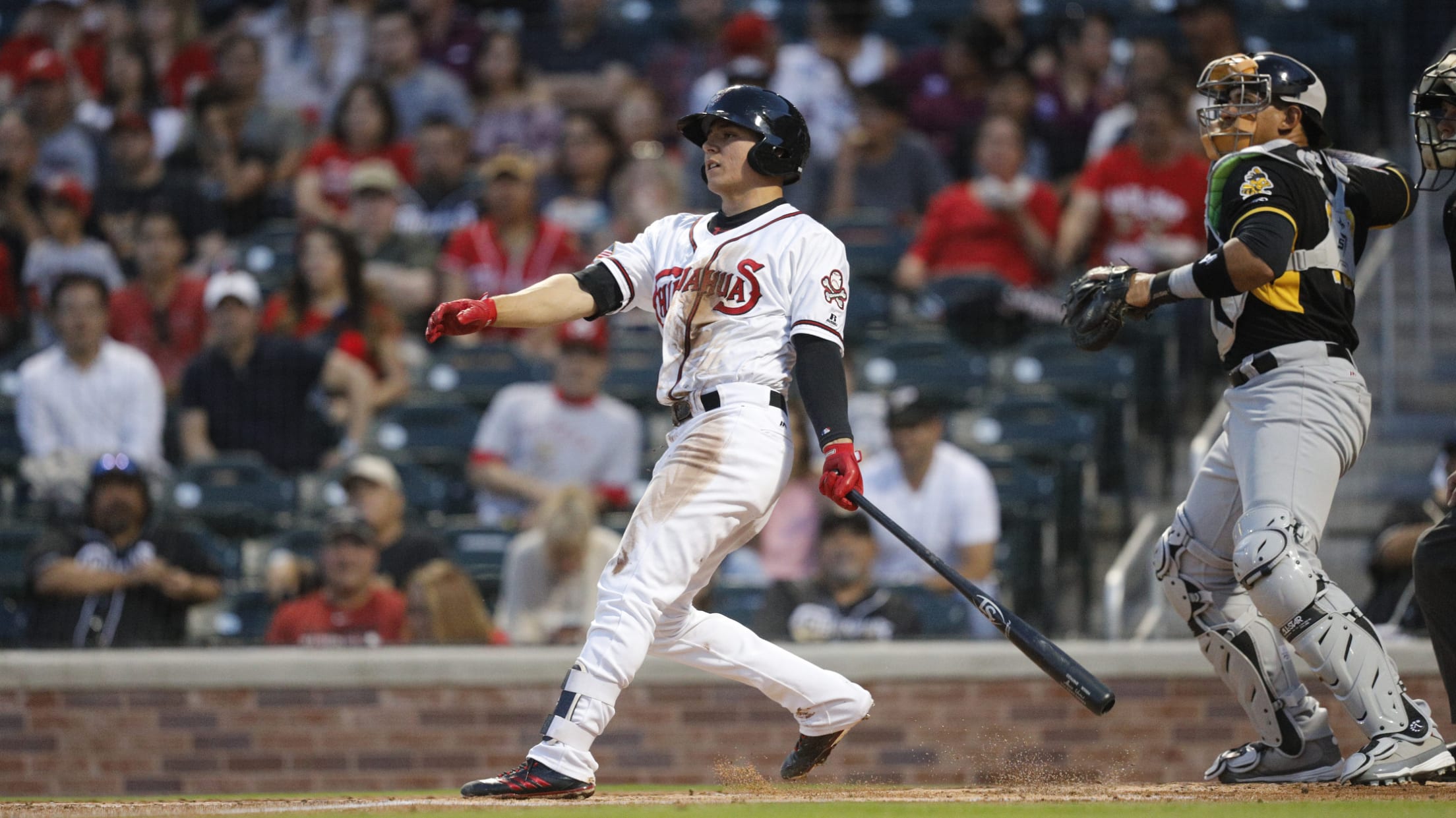 After a week back in the Minors following struggles in the big leagues, it seems like Luis Urías has found his groove again.The Padres' No. 3 prospect recorded his first career multi-homer game on Saturday, going 3-for-5 with a pair of solo shots in Triple-A El Paso's 12-3 romp over Las
Naylor, France go back-to-back twice
Padres prospects power Chihuahuas in romp over Aces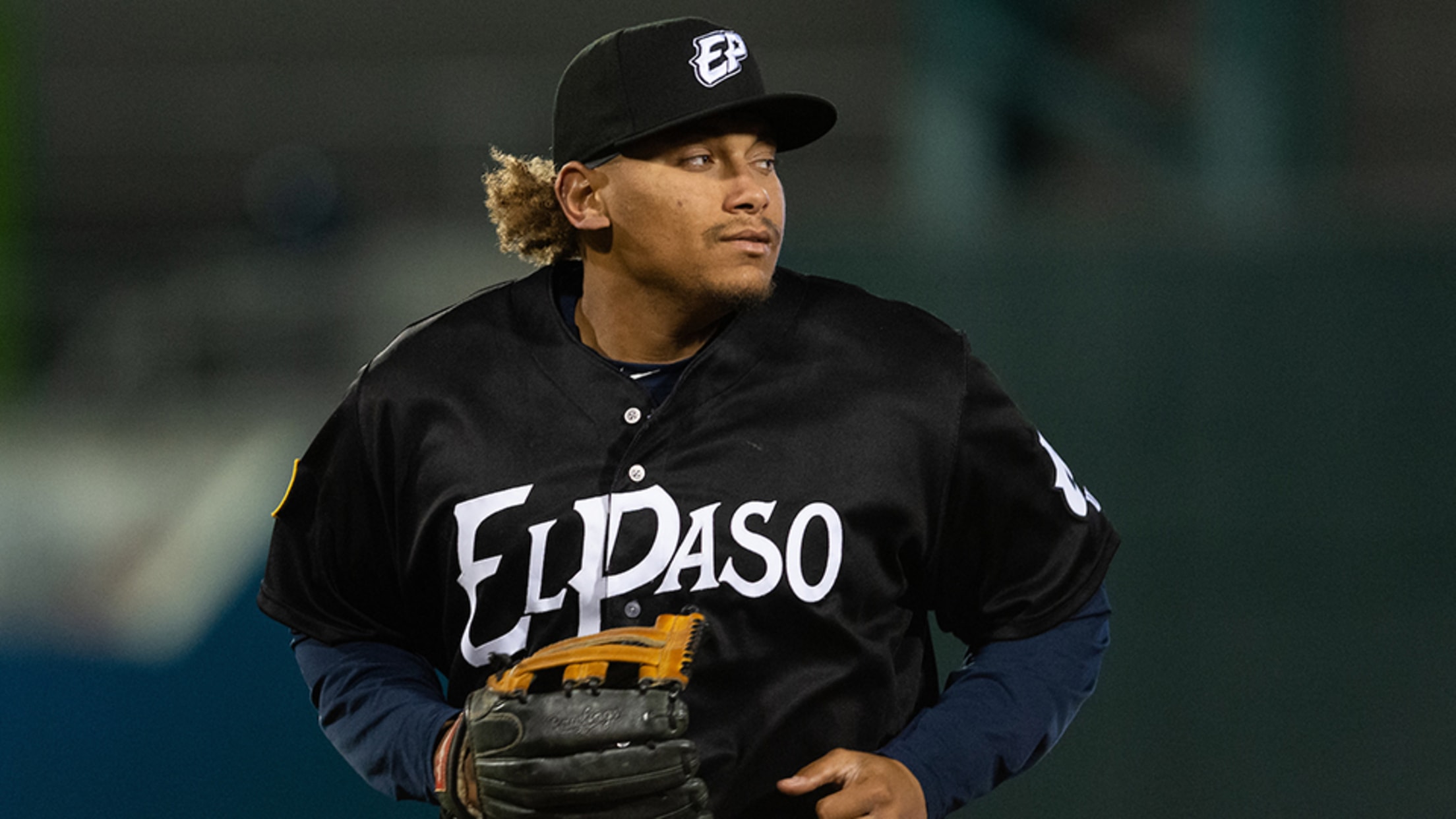 It didn't take long for Josh Naylor to get comfortable in the Pacific Coast League. Ty France is just picking up where he left off. Naylor, San Diego's 11th-ranked prospect, and France crushed back-to-back homers in the third inning and again in the fifth Sunday afternoon, powering Triple-A El Paso to
Tatis leads way in loaded Padres system
No. 2 overall prospect highlights San Diego's bountiful farm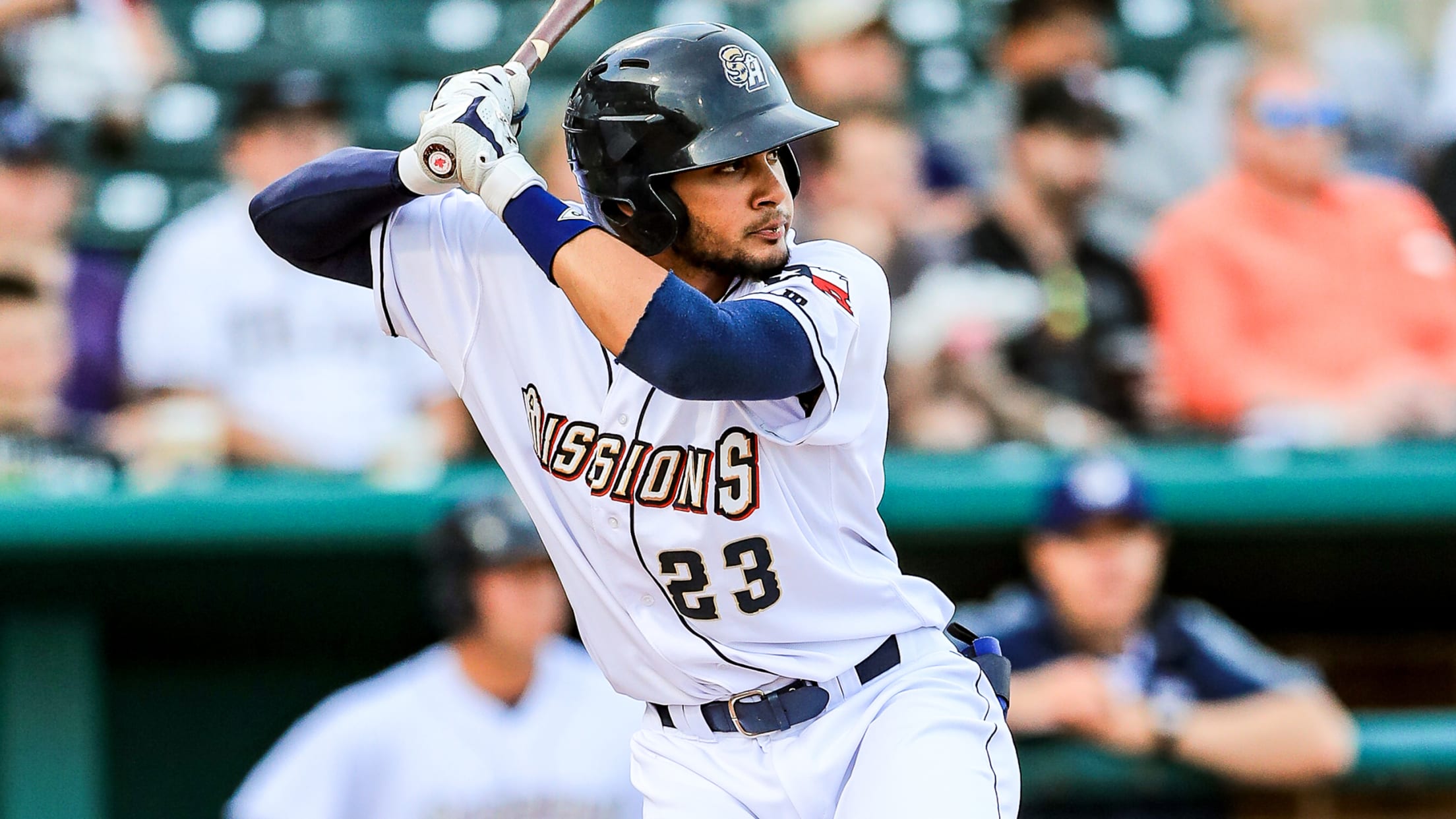 Each offseason, MiLB.com goes position by position across each system and honors the players -- regardless of age or prospect status -- who had the best seasons in their organization. Click here to locate your favorite club.Brighter days are on the horizon in sunny San Diego.The Padres have not finished higher than
Award winners, prospects top Texas list
Curletta, Allen joined by Tatis, Luzardo as end-of-season All-Stars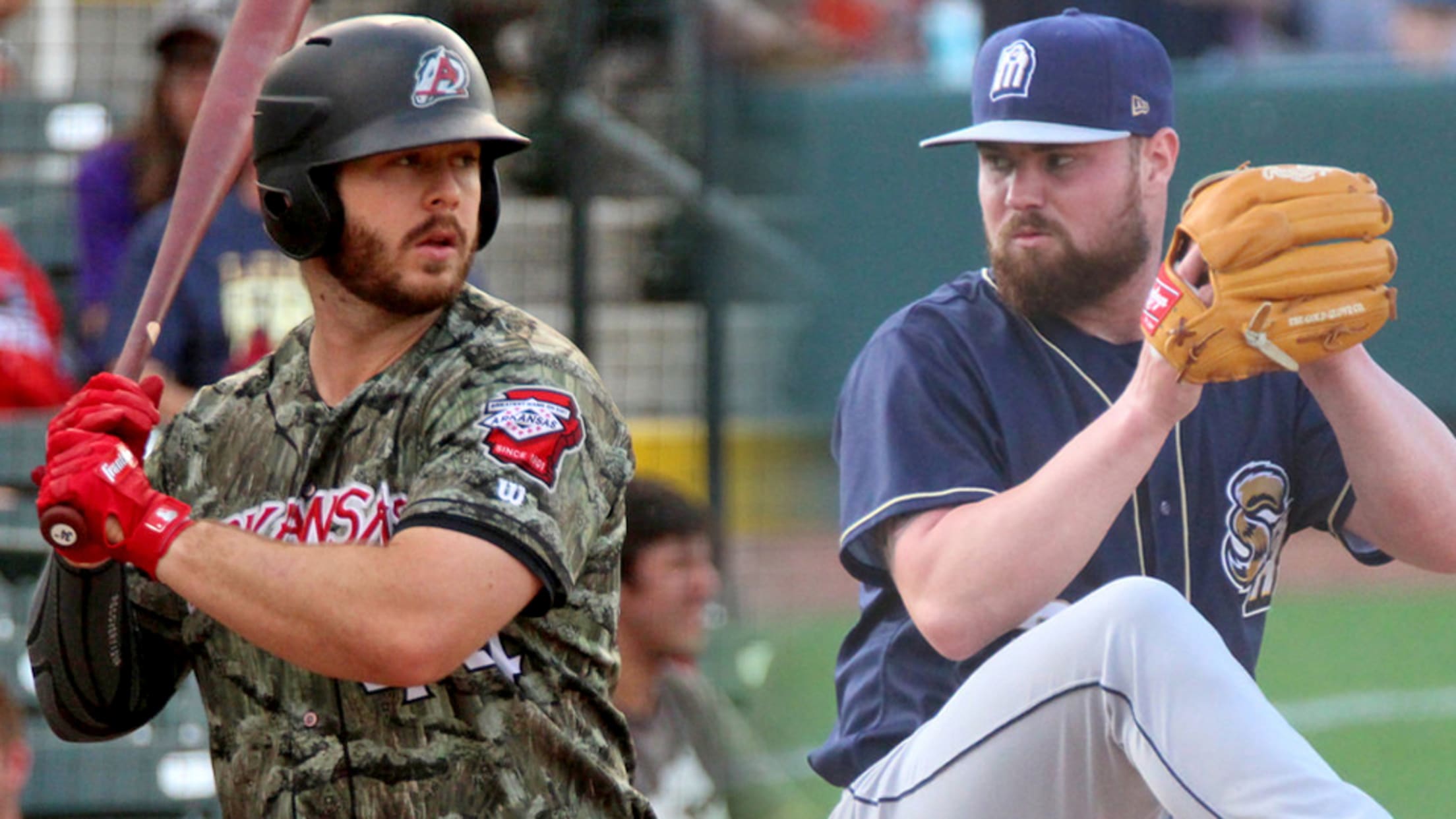 The Texas League announced its top two award winners Wednesday. A day later, it filled out the rest of the All-Star lineup.Player of the Year Joey Curletta and Pitcher of the Year Logan Allen are joined by top-100 prospectsFernando Tatis Jr. and Jesus Luzardo on the 2018 Texas League end-of-season
Prospect Roundup: Games of July 3
Padres' Naylor tees off twice; Jays' Pardinho stays hot at the start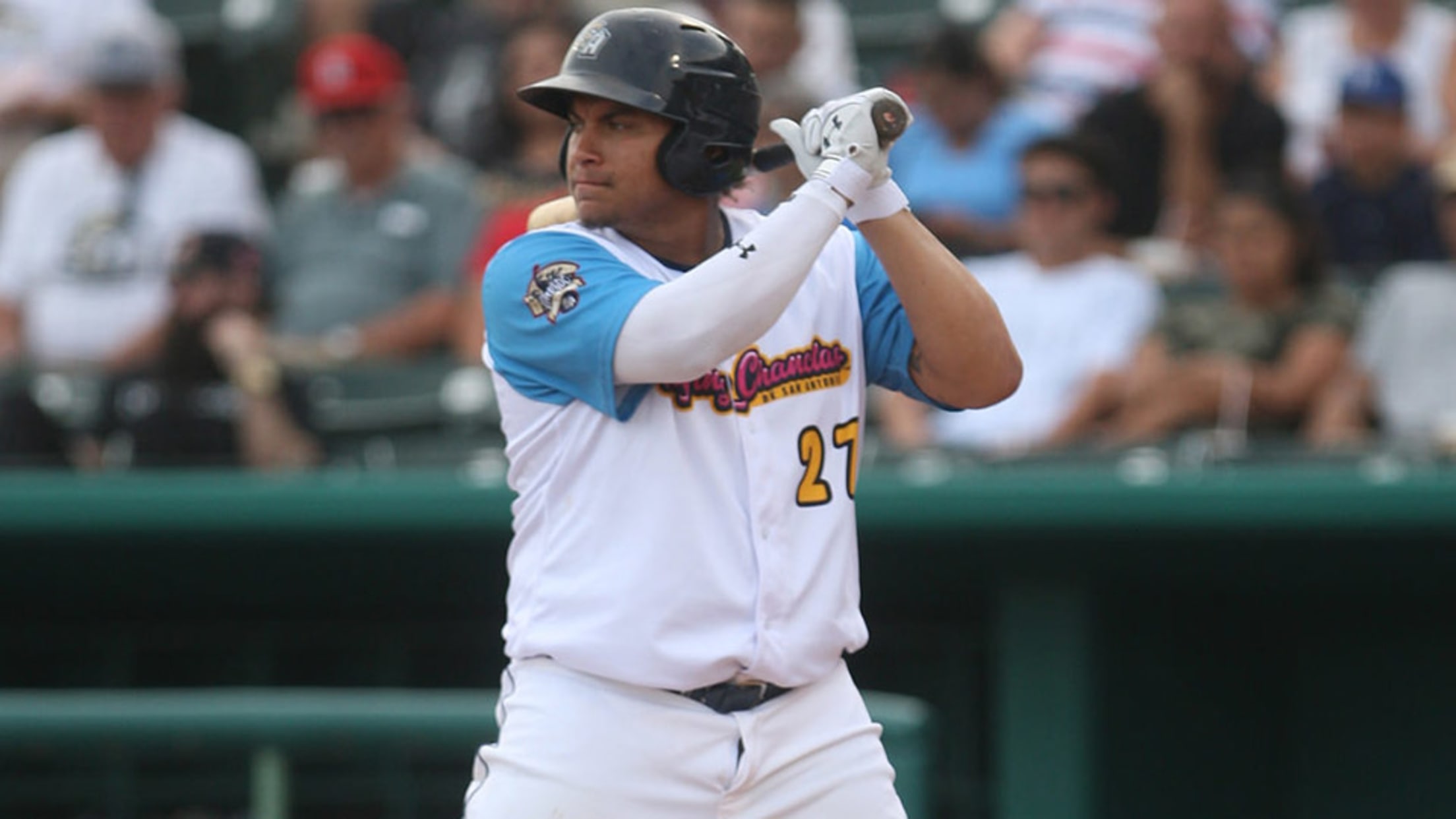 Theme of the dayPitching, pitching and more pitching: This is meant to be the week of fireworks across the United States, and in baseball, fireworks are most closely associated with offense -- and lots of it. Except no one told some prominent pitchers across the Minor Leagues on Tuesday. No.
League-high nine Missions headed to Texas League All-Star Game
Fernando Tatis Jr., Josh Naylor and Logan Allen headline San Antonio selections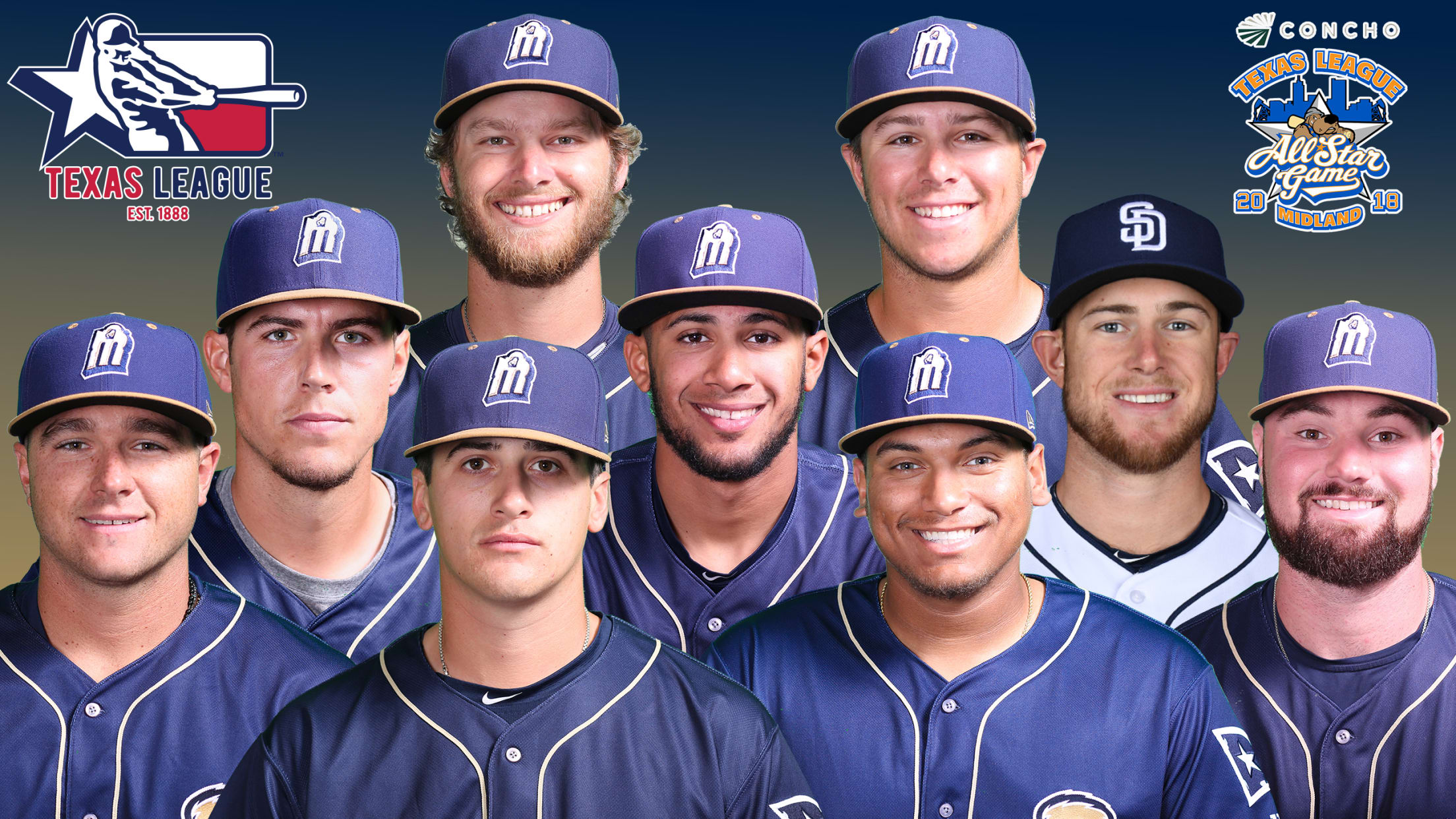 San Antonio - On Wednesday, Texas League President Tim Purpura announced the rosters for the 82nd Annual Texas League All-Star Game, which will be held Tuesday, June 26 at Security Bank Ballpark in Midland, TX.The Missions will be sending a league-best nine players to Midland, with Tatis Jr., Naylor and
Naylor's Focus On Winning
Lofty Stats by 1B Leads San Antonio to Best Record in MiLB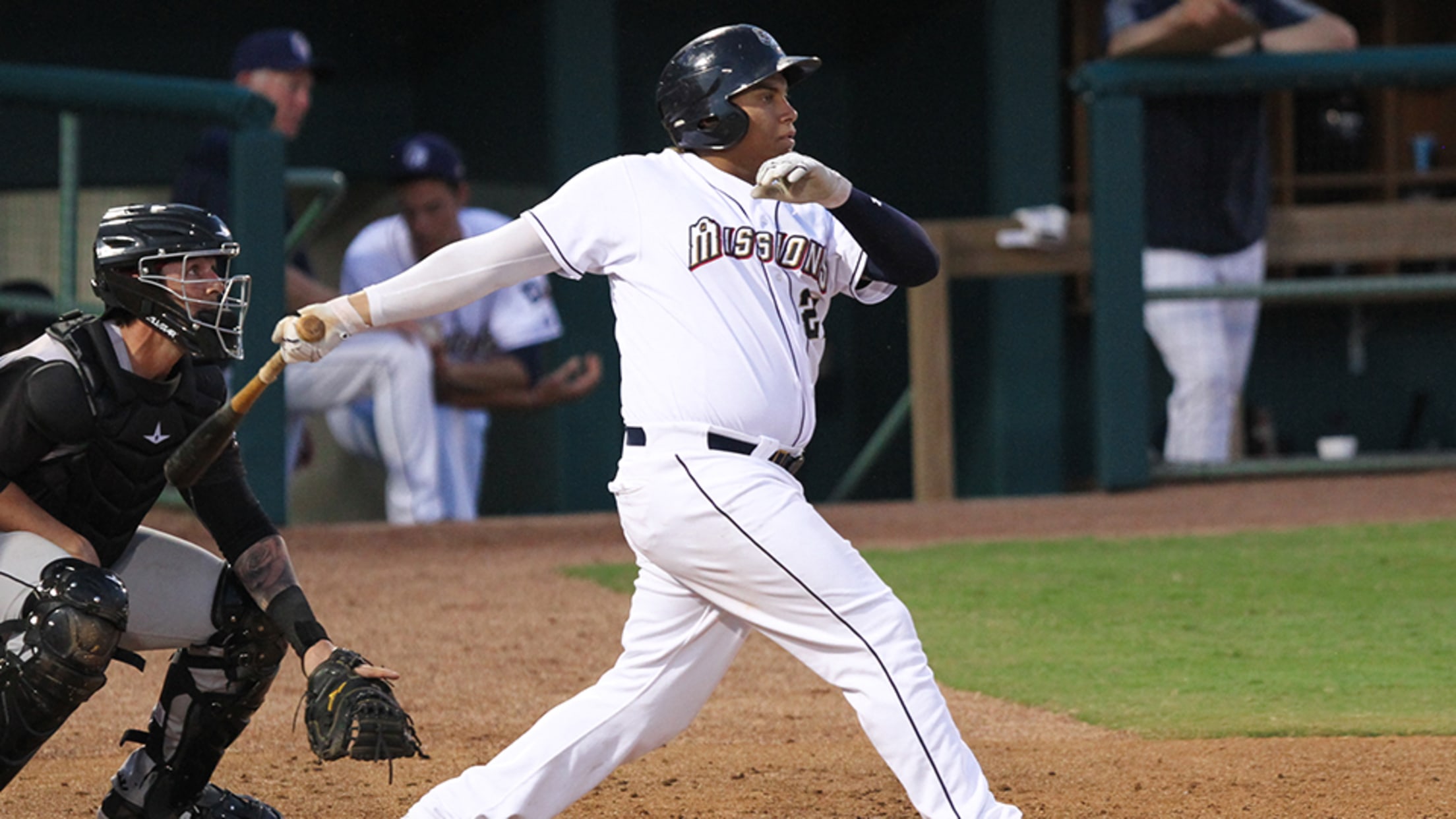 Josh Naylor's explosive bat ignited plenty of excitement for the Missions the first week of the season.His .472 batting average was impressive, but what created the most attention was the six home runs produced during that span. The 20-year-old first baseman-outfielder hit two in his stint with San Antonio last
Jays' Guerrero earns Player of the Week nod
No. 3 overall prospect paces Eastern League with 12 RBIs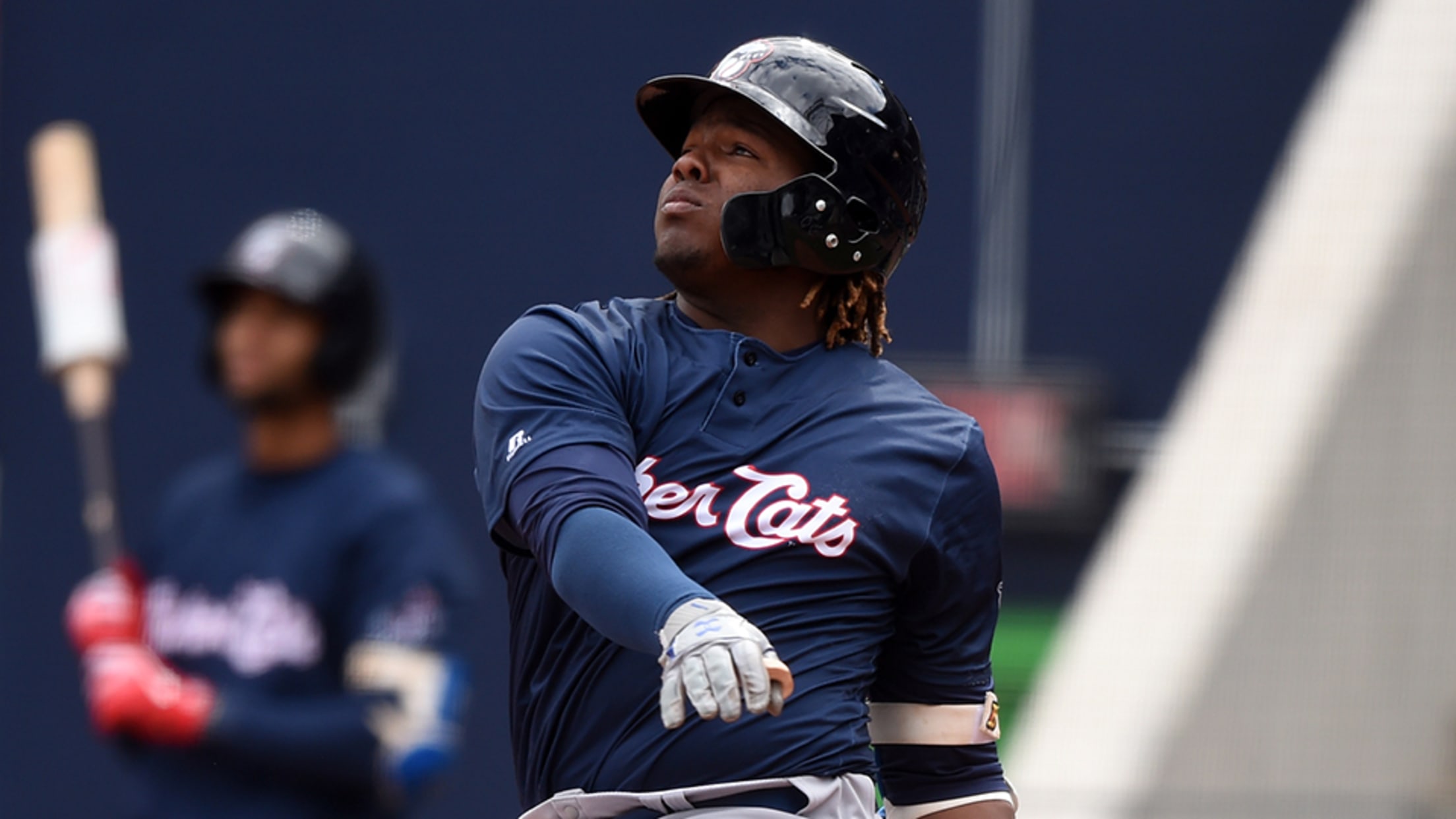 With each passing day, any questions surrounding Vladimir Guerrero Jr. become less about what can he do and more about what can't he do. The answer: not much.MLB.com's No. 3 overall prospect enjoyed a smashing Double-A debut with New Hampshire and in the process was named Eastern League Offensive Player
Naylor paces Missions with two more homers
No. 16 Padres prospect hits one out, races for inside-the-parker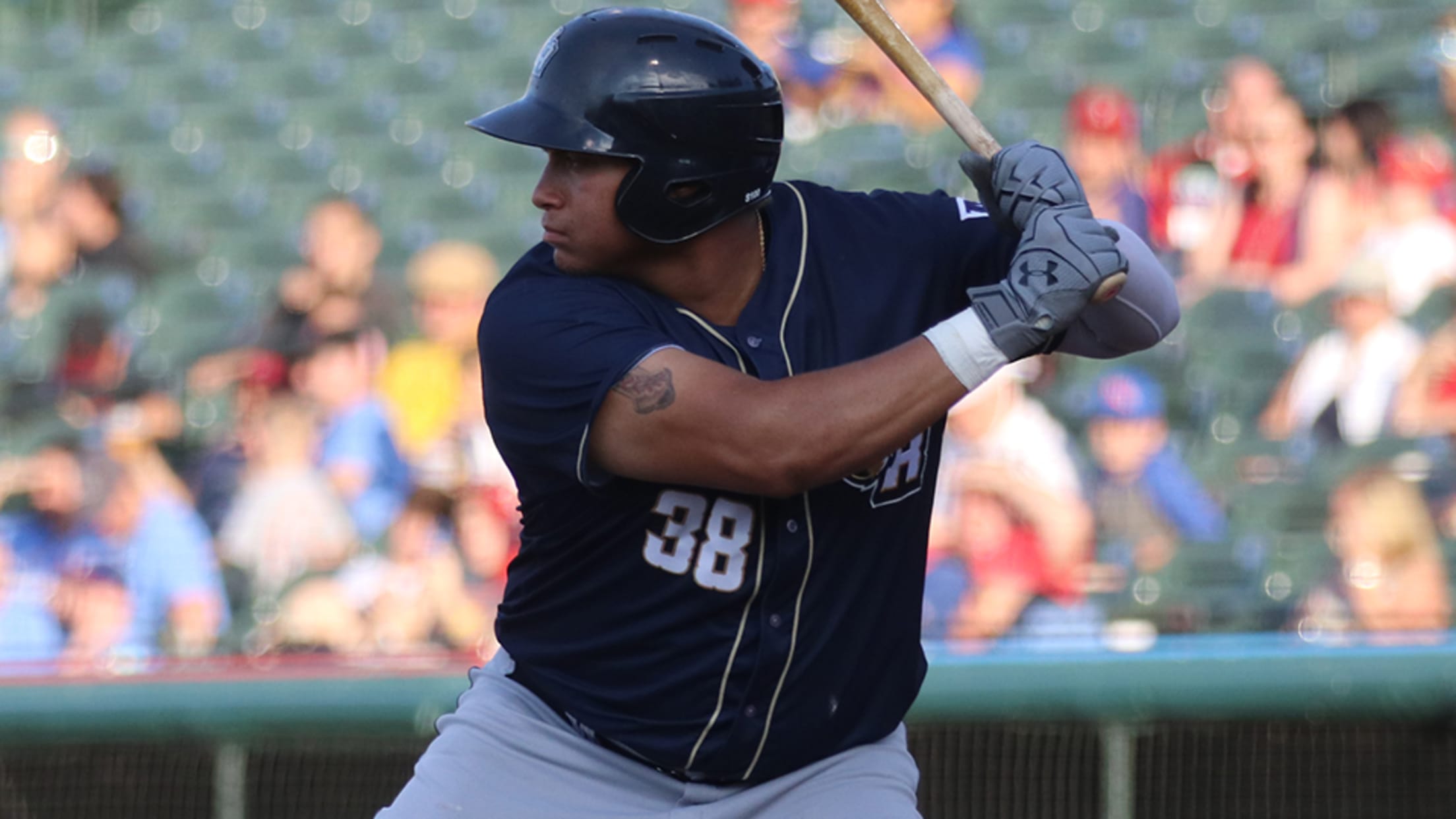 With one multi-homer game against Double-A Arkansas already under his belt, Josh Naylor figured a little variety was in order this time around.San Diego's No. 16 prospect homered twice, including an inside-the-parker, on a three-hit night as San Antonio edged Arkansas, 3-2, in 10 innings Thursday at Nelson Wolff Stadium.
Padres' Tatis Jr. breaks out of early slump
No. 8 overall prospect snaps drought with three hits, two RBIs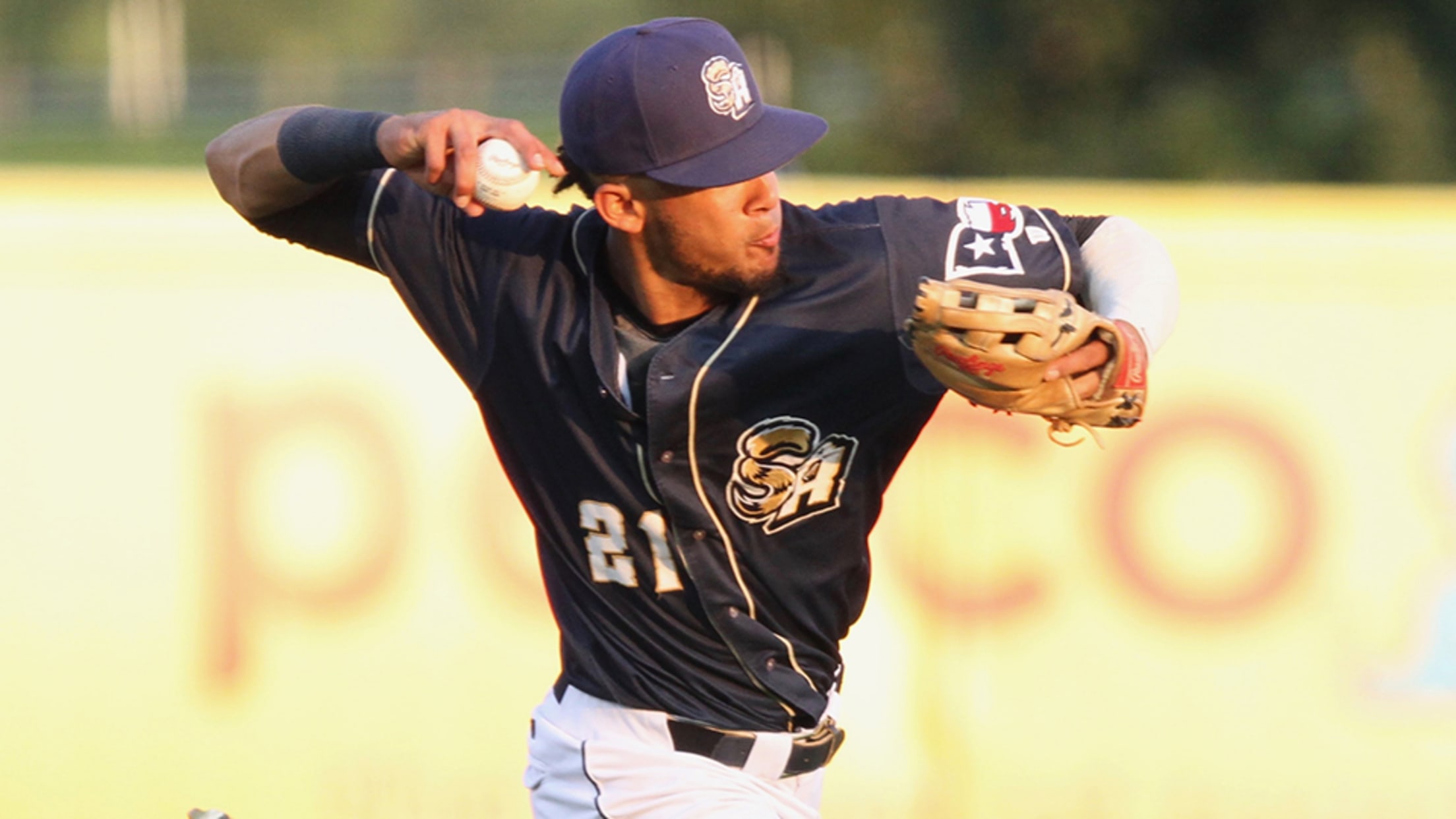 Three games is hardly a blip over the course of a 140-game Minor League season. That doesn't mean it was a pleasant opening weekend for Fernando Tatis Jr. Then came Sunday.The Padres' top prospect snapped an 0-for-13 start with three hits, a sacrifice fly and two RBIs to help Double-A San
Naylor leaves yard twice for Missions
Padres No. 16 prospect plays outfield for first time in career
For the first time in his professional career, Josh Naylor played the outfield. However, his performance at the plate for Double-A San Antonio is what stood out Saturday.Naylor acquitted himself well in left field, recording one putout on his lone chance. But in the first game of a doubleheader against
Missions Opening Night Roster Announced
Fernando Tatis Jr., Cal Quantrill and Logan Allen headline 2018 squad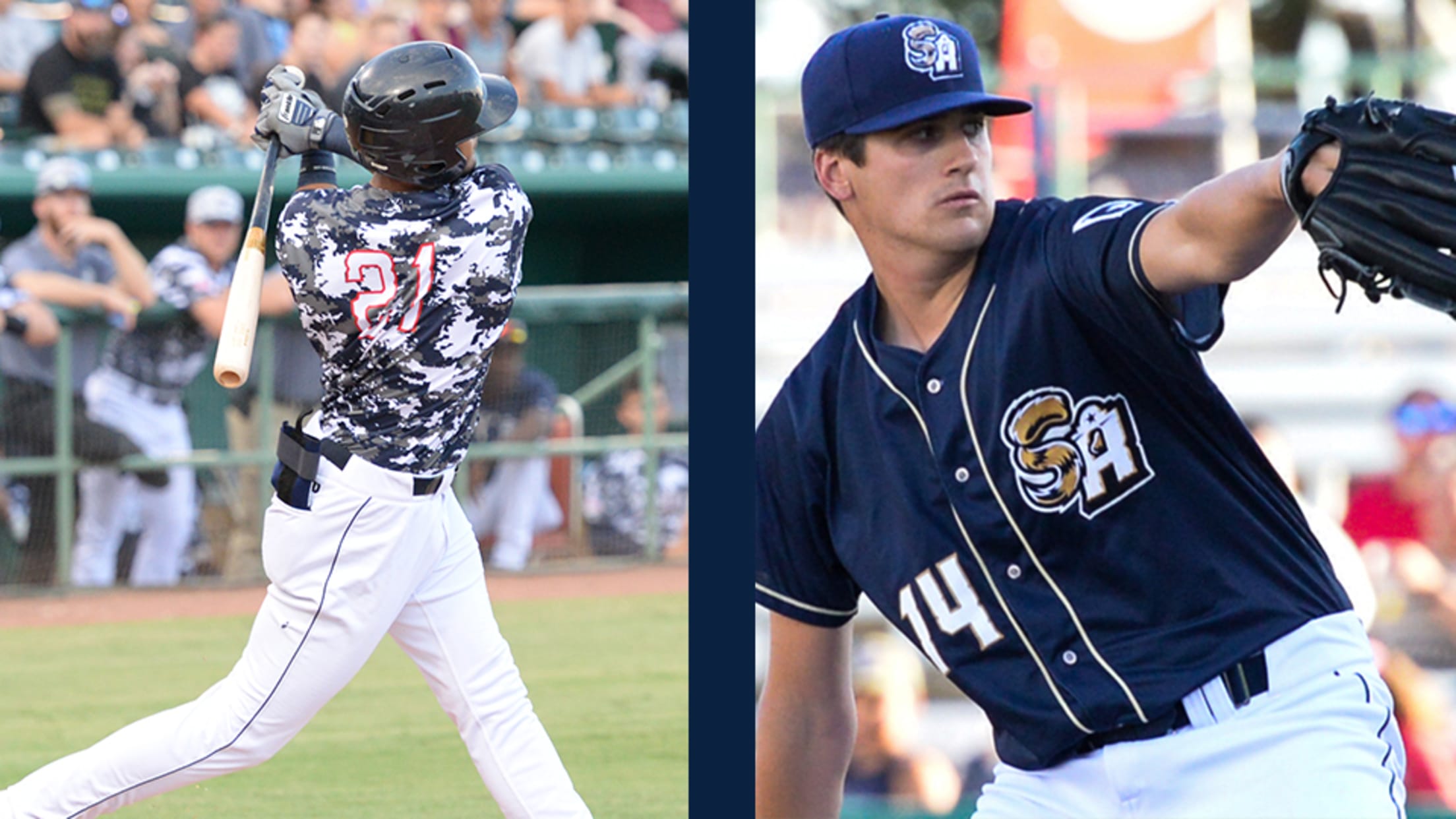 San Antonio - The San Diego Padres have announced the 2018 Opening Night roster for their Double-A affiliate, the San Antonio Missions.   The Missions will open their 2018 season with six of San Diego's top 30 prospects (according to MLB.com) in shortstop Fernando Tatis Jr. (#1), RHP Cal Quantrill (#4),
Padres send Quantrill to Minor League camp
Naylor, Allen among nine San Diego cuts from big league side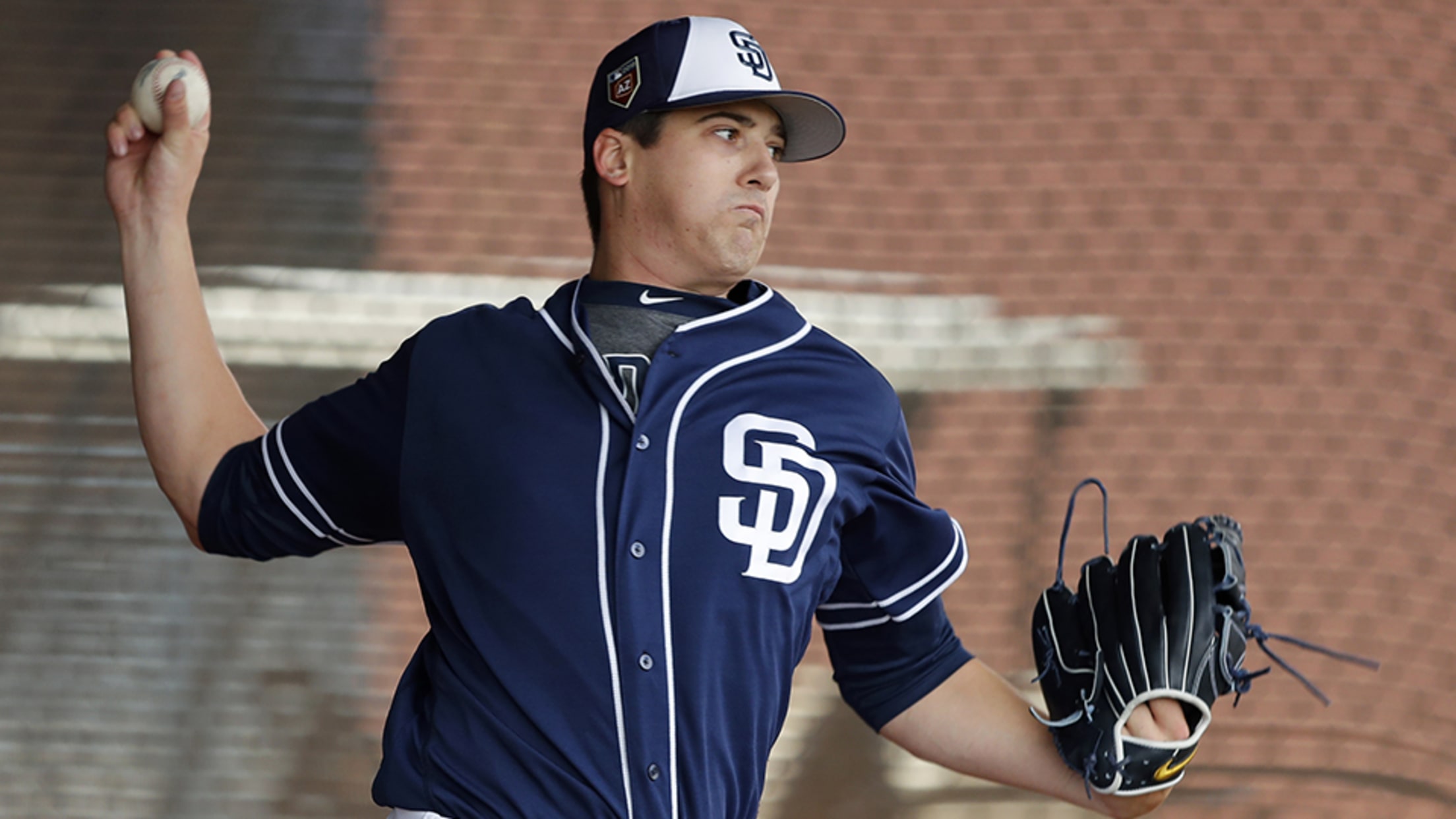 Cal Quantrill impressed last year while reaching the upper Minor Leagues for the first time. And it looks like that's where he'll start 2018.The Padres assigned their fourth-ranked prospect to Minor League camp on Friday. Joining Quantrill among nine players sent to the Minor League side were No. 16 prospect
Fall League honors 23 on Top Prospects Team
Circuit managers and coaches tab best players from 2017 season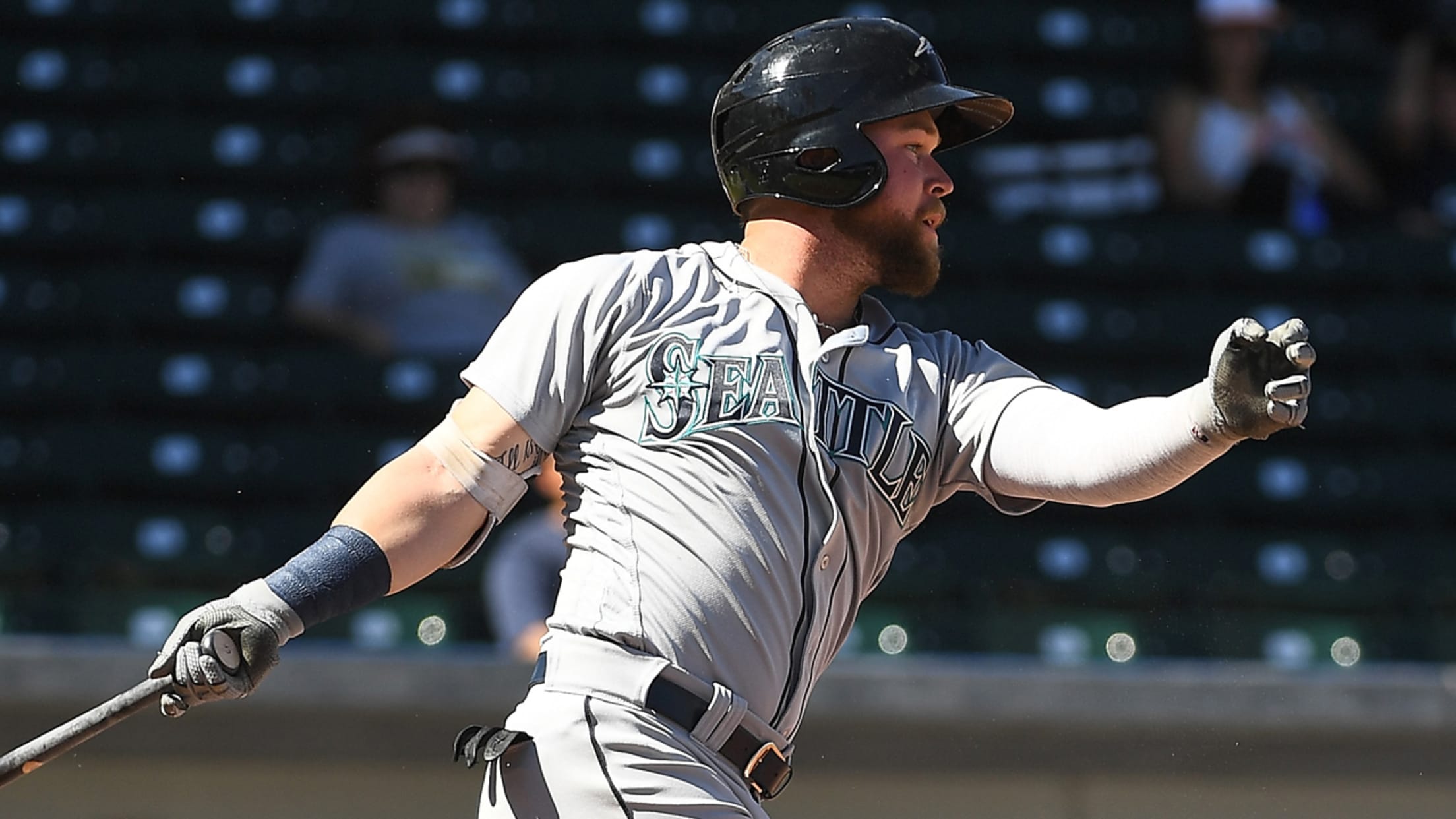 The Arizona Fall League season wrapped up nearly a month ago, but accolades are still rolling in for the circuit's best.The showcase league's top players were honored Monday with the announcement of the official 2017 Top Prospects Team, voted on by AFL managers and coaches. The group is comprised of
Missions' Reyes busts out of slump in big way
Padres outfielder slugs two homers, drives in career-high seven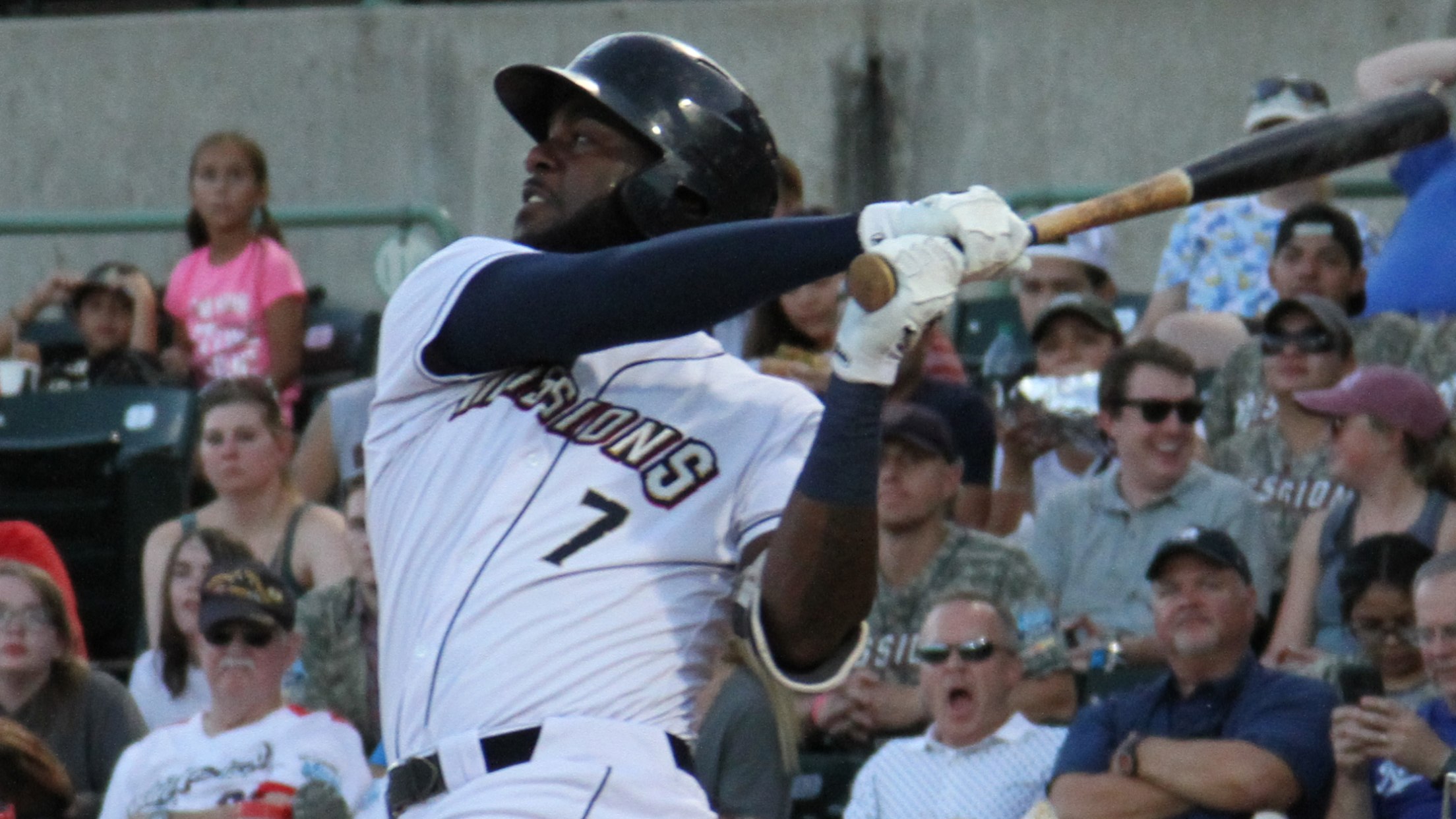 Coming into Monday's game, Franmil Reyes had hit .188 over his last 30 contests. That slump appears to have ended. The San Diego outfield prospect homered twice, plated a career-high seven runs and reached base four times in Double-A San Antonio's 12-0 rout of Corpus Christi at Nelson Wolff Stadium. Reyes,
Toolshed: A look back at 2016's trade deadline
Checking in on the top prospects who were dealt one year ago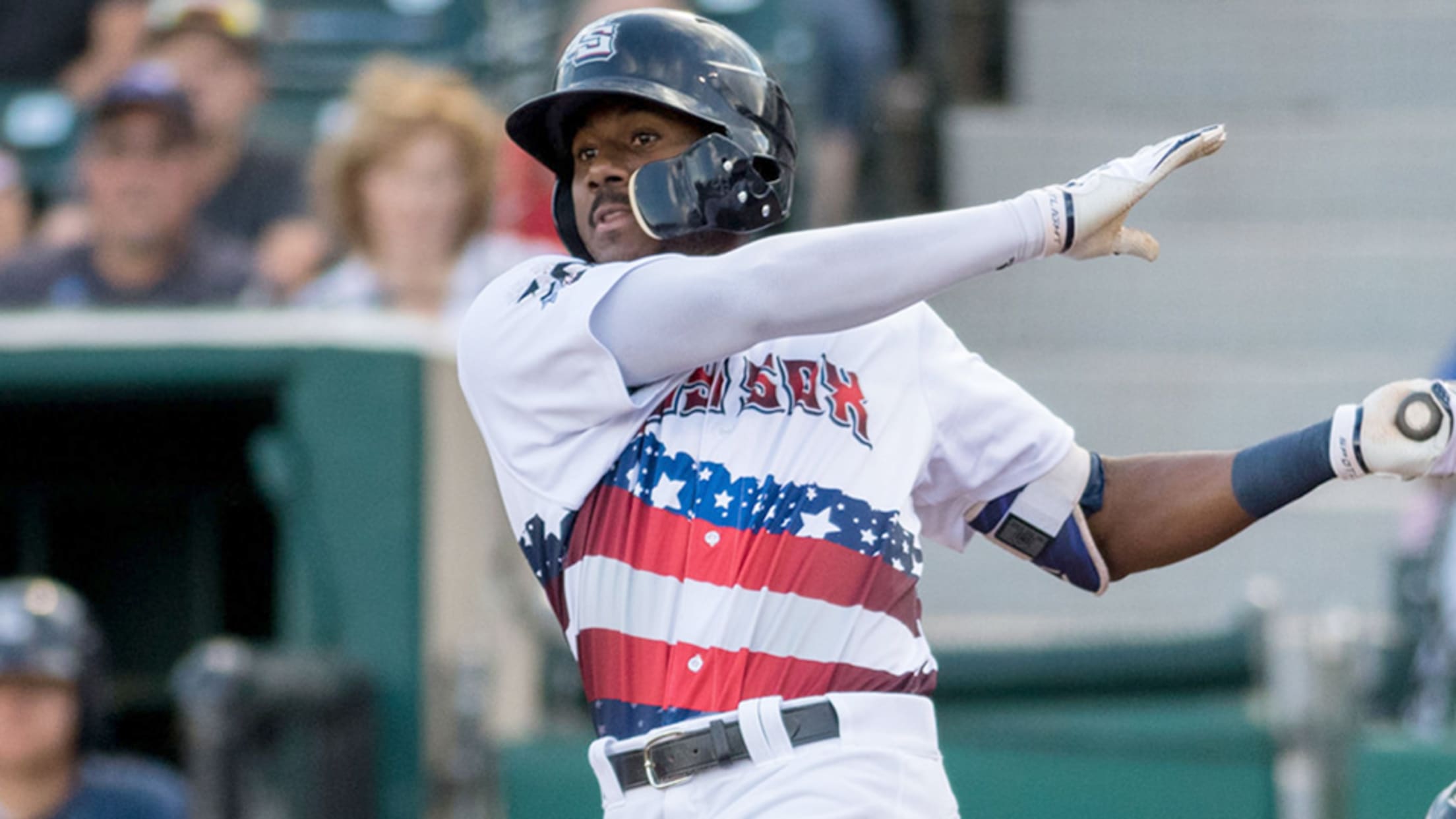 The date is Aug. 1, 2016. The time, a little after 4 p.m. ET. The dust has settled on the 2016 Major League Baseball trade deadline. Numerous prospects, some the most promising in the game, have been moved to new organizations, and questions abound about what lies ahead for them
Missions' Naylor clubs first Double-A homer
Padres No. 12 prospect goes deep in fourth Texas League game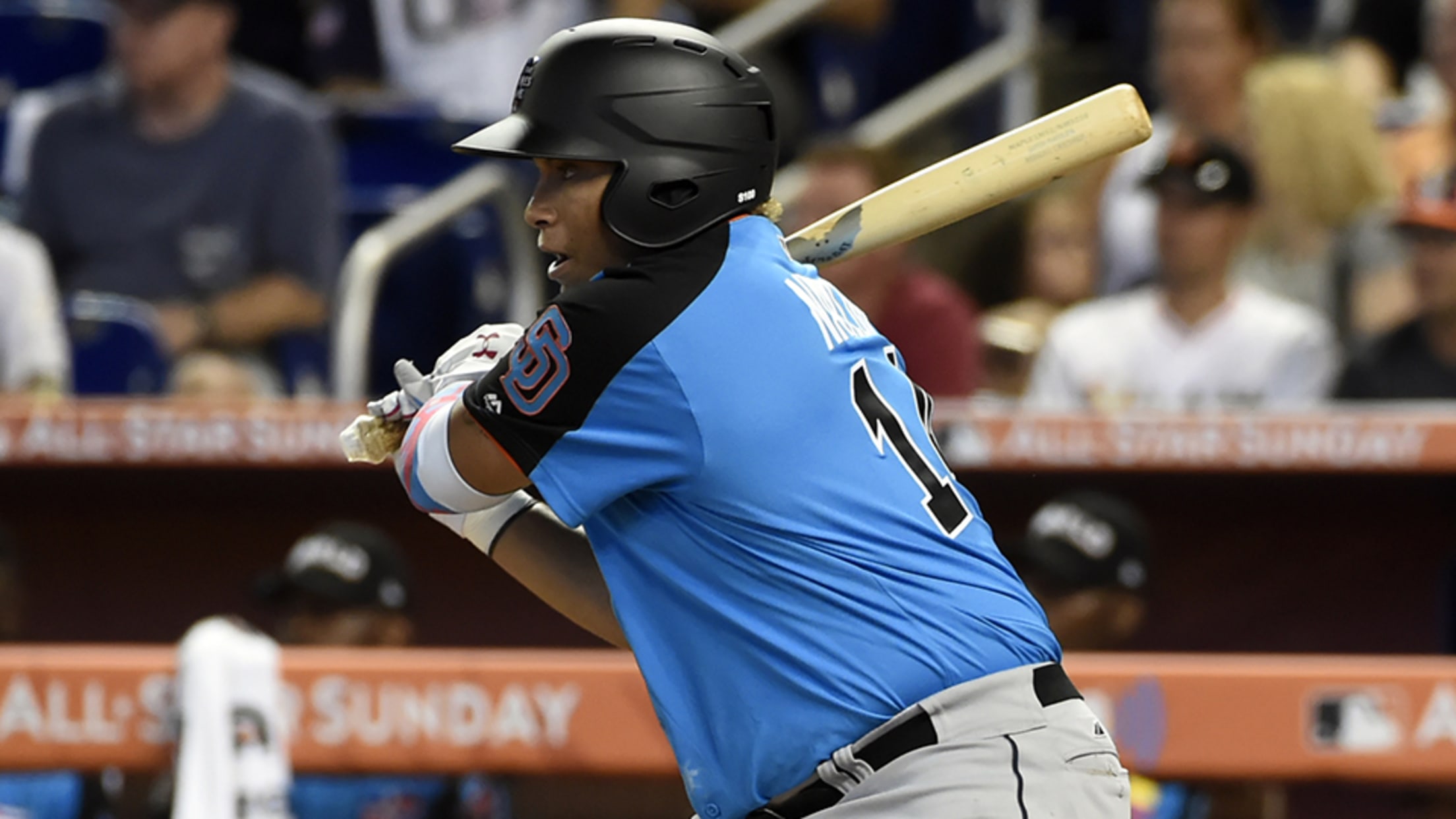 Fresh off a trip to Florida to play in his second Futures Games and watch his brother compete in the High School Home Run Derby, Josh Naylor recorded another milestone in his fourth contest with Double-A San Antonio.The Padres' No. 12 prospect cracked a two-run homer for his first Texas
Padres promote Quantrill to Double-A
No. 2 San Diego prospect joined by Naylor on way to San Antonio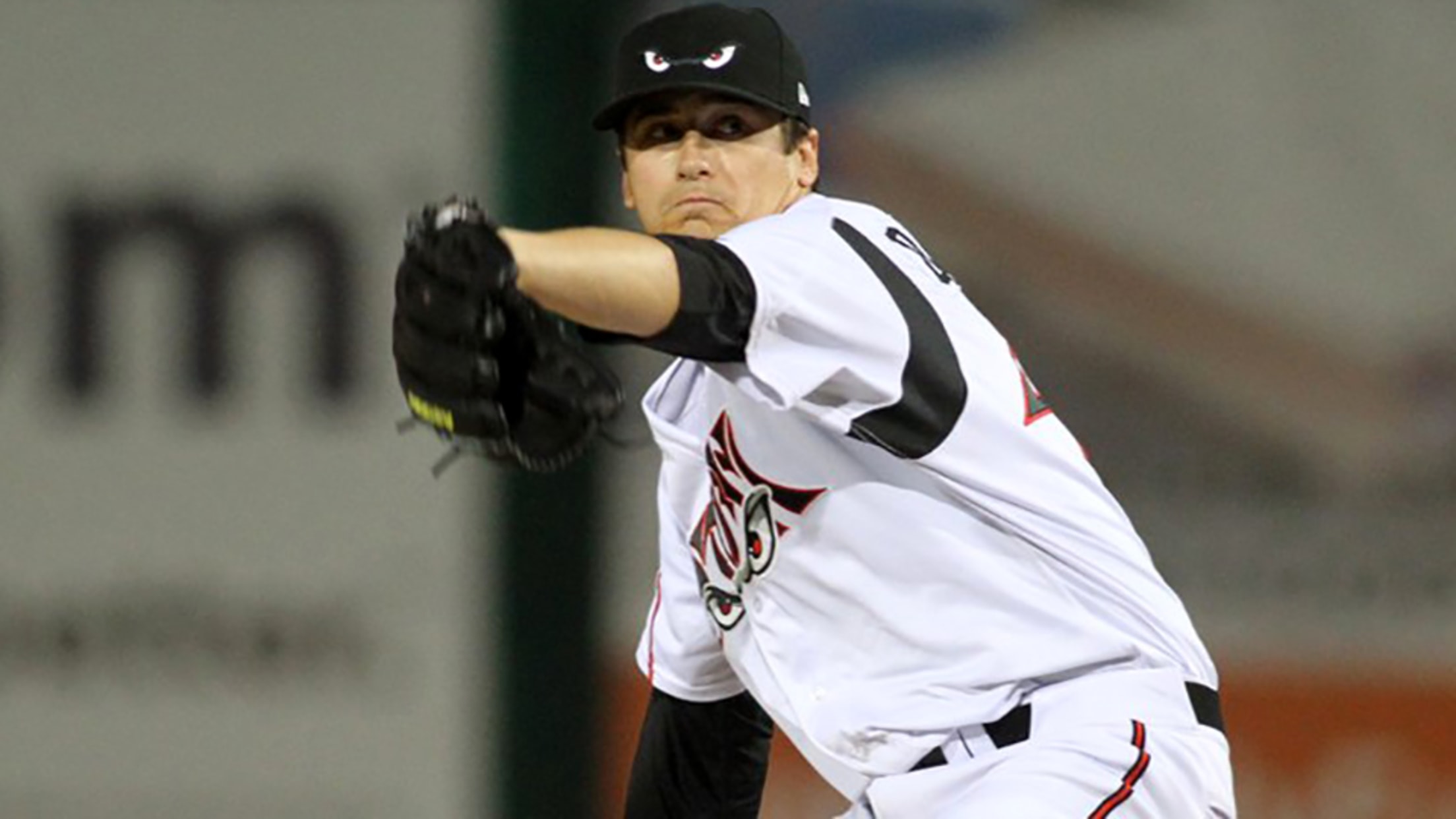 The San Antonio Missions are about to add some decidedly Canadian flavor to their roster.The Padres promoted No. 2 prospectCal Quantrill and No. 13 prospect Josh Naylor -- both of whom represented Canada on the World Team roster at the Futures Game on Sunday -- to Double-A San Antonio on
Storm Sellout Caps Exciting Home Stand
Lake Elsinore capped the home stand with a 9-6 win in front of a season-high crowd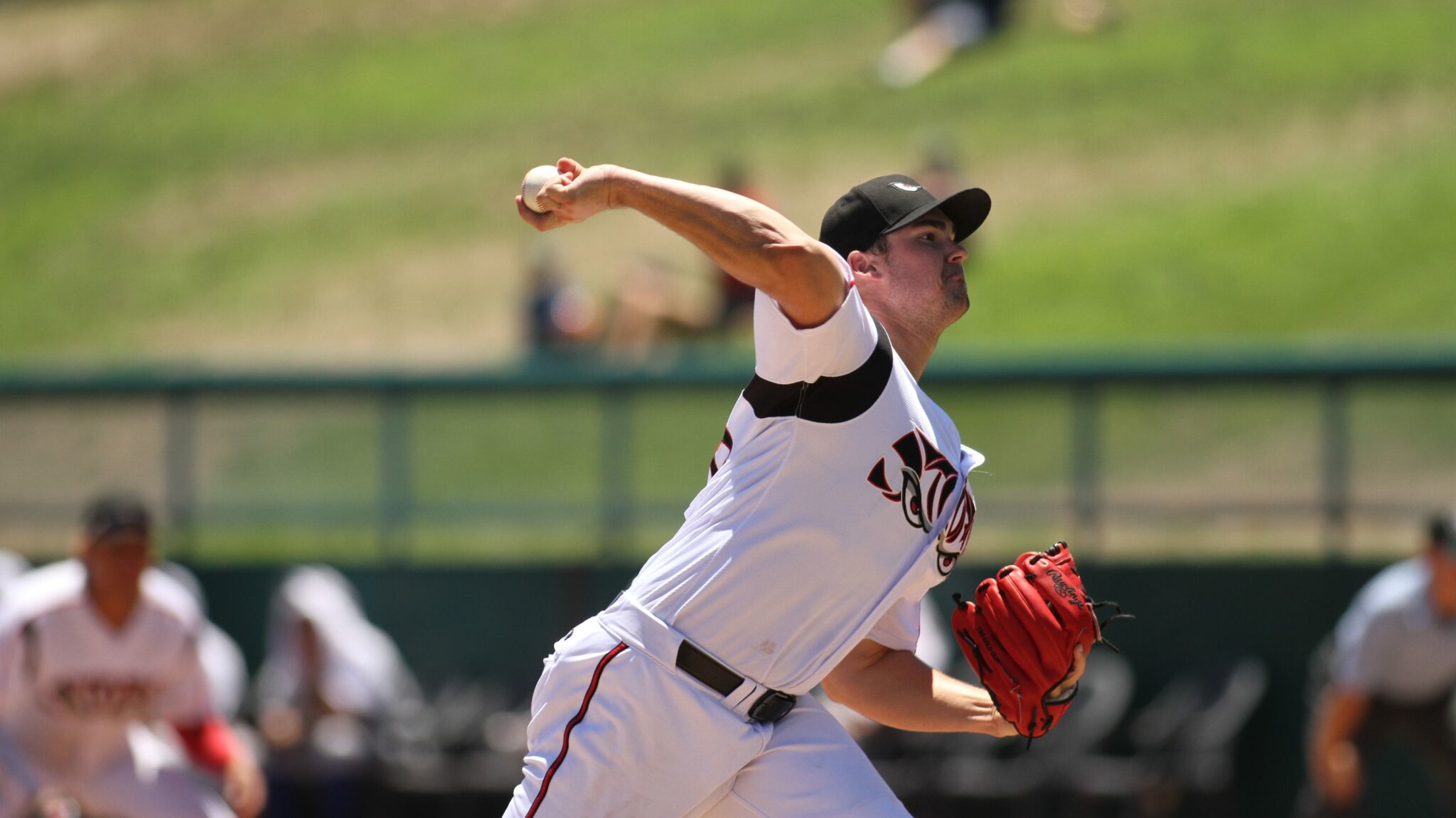 LAKE ELSINORE, Calif. - The Storm welcomed Rancho Cucamonga and Inland Empire to The Diamond for an eight game home stand and a chance to gain some ground on the South Division after a 1-3 start.The losses continued into the first game; a Monday night matchup against the Quakes. Leadoff
Pair of Storm Players to Play in SiriusXM All-Star Futures Game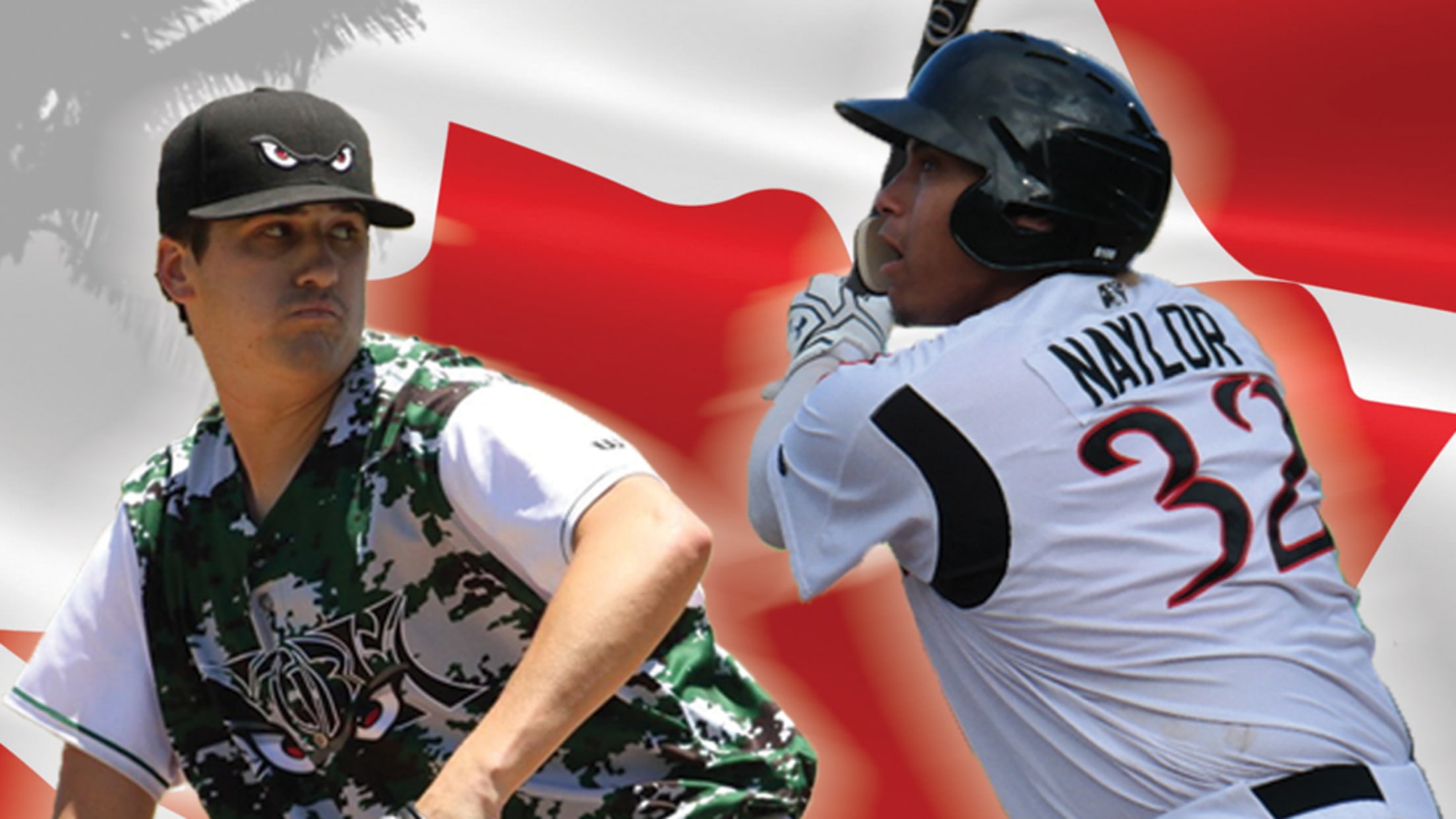 LAKE ELSINORE, Calif. - For the first time since Tayron Guerrero represented the Padres in the 2014 All-Star Futures Game as a member of the Lake Elsinore Storm, the Storm eyes will be well represented in Miami for this year's SiriusXM All-Star Futures Game, set to take place on Sunday,
Second Half Brings New Playoff Hopes
The Storm look to finish the season strong in the second half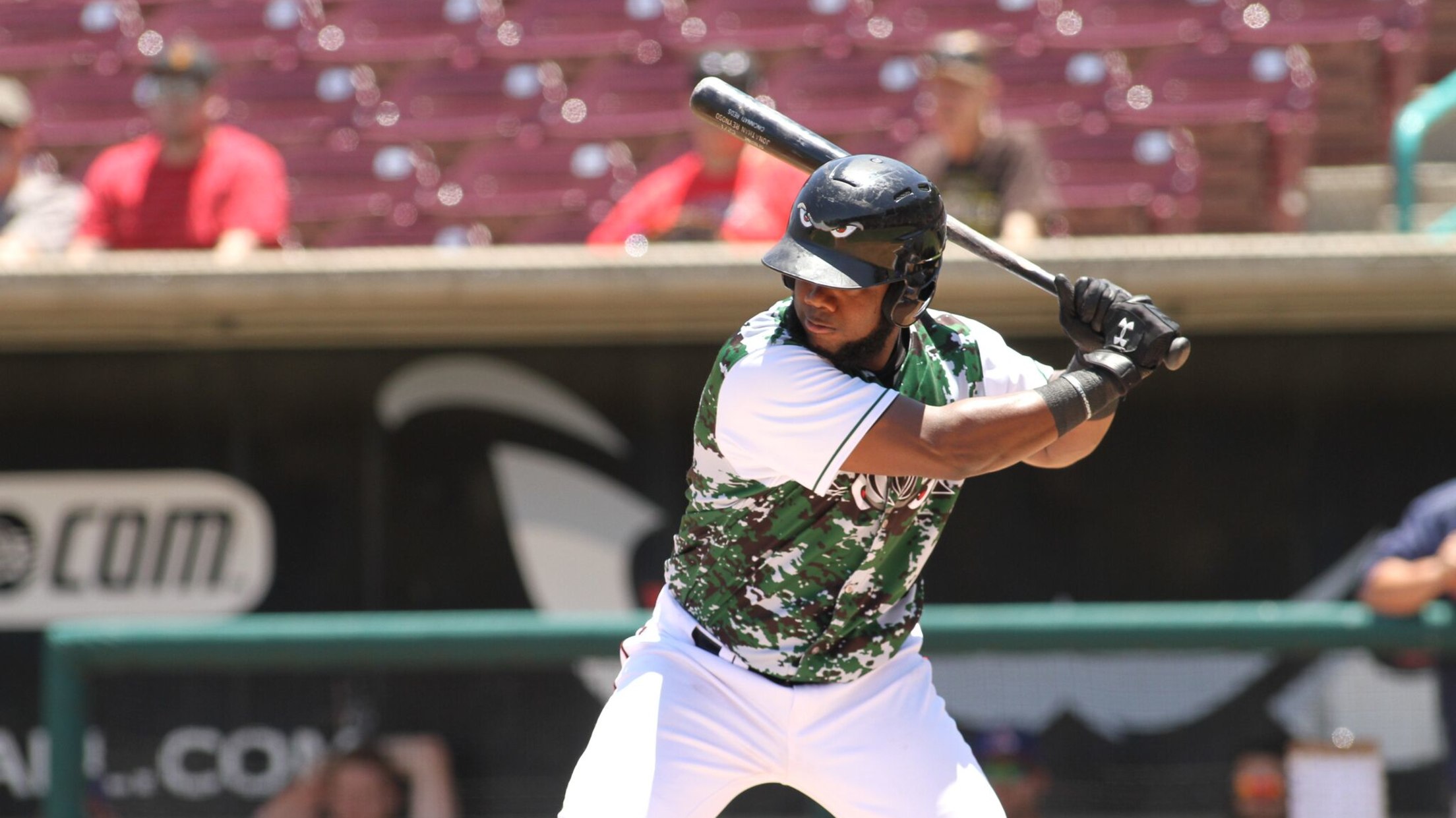 LAKE ELSINORE, Calif. - The Storm will begin the second half of the season in Inland Empire for a four-game series before returning to The Diamond for an eight-game stretch, starting with four against the Rancho Cucamonga Quakes.Lake Elsinore is 7-6 against the Quakes this season, with much success coming
Storm Play Spoiler
A strong home series spoils Stockton's playoff hopes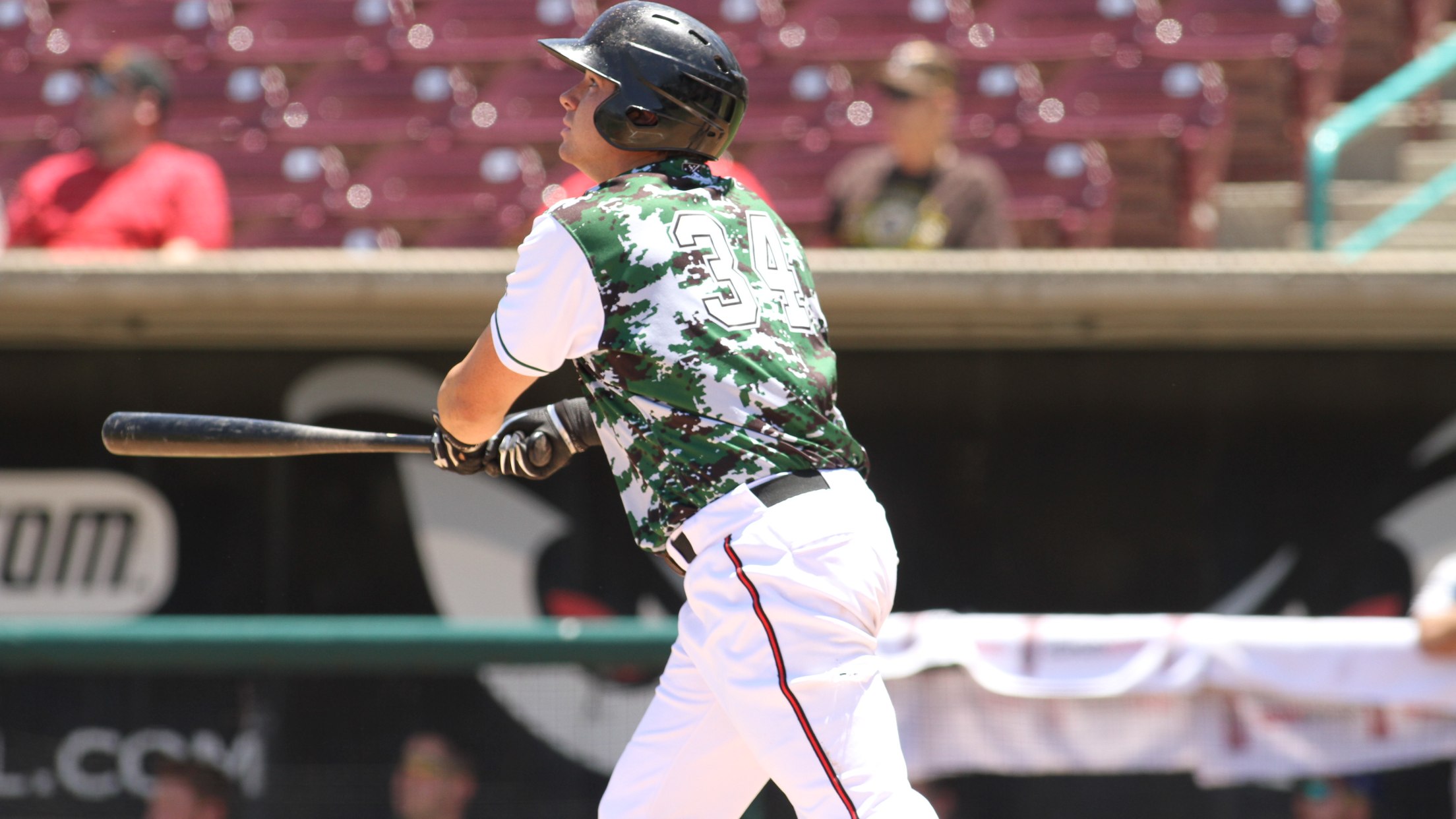 LAKE ELSINORE, Calif. - The first half of the season came to an end this afternoon, with the Storm closing the books on the Stockton Ports at The Diamond in Lake Elsinore and taking away the hopes of a Ports first half title.Stockton came into the series even with the