Mets net trio of arms from Jays for Matz
Righties Diaz, Winckowski, Reid-Foley head to New York in swap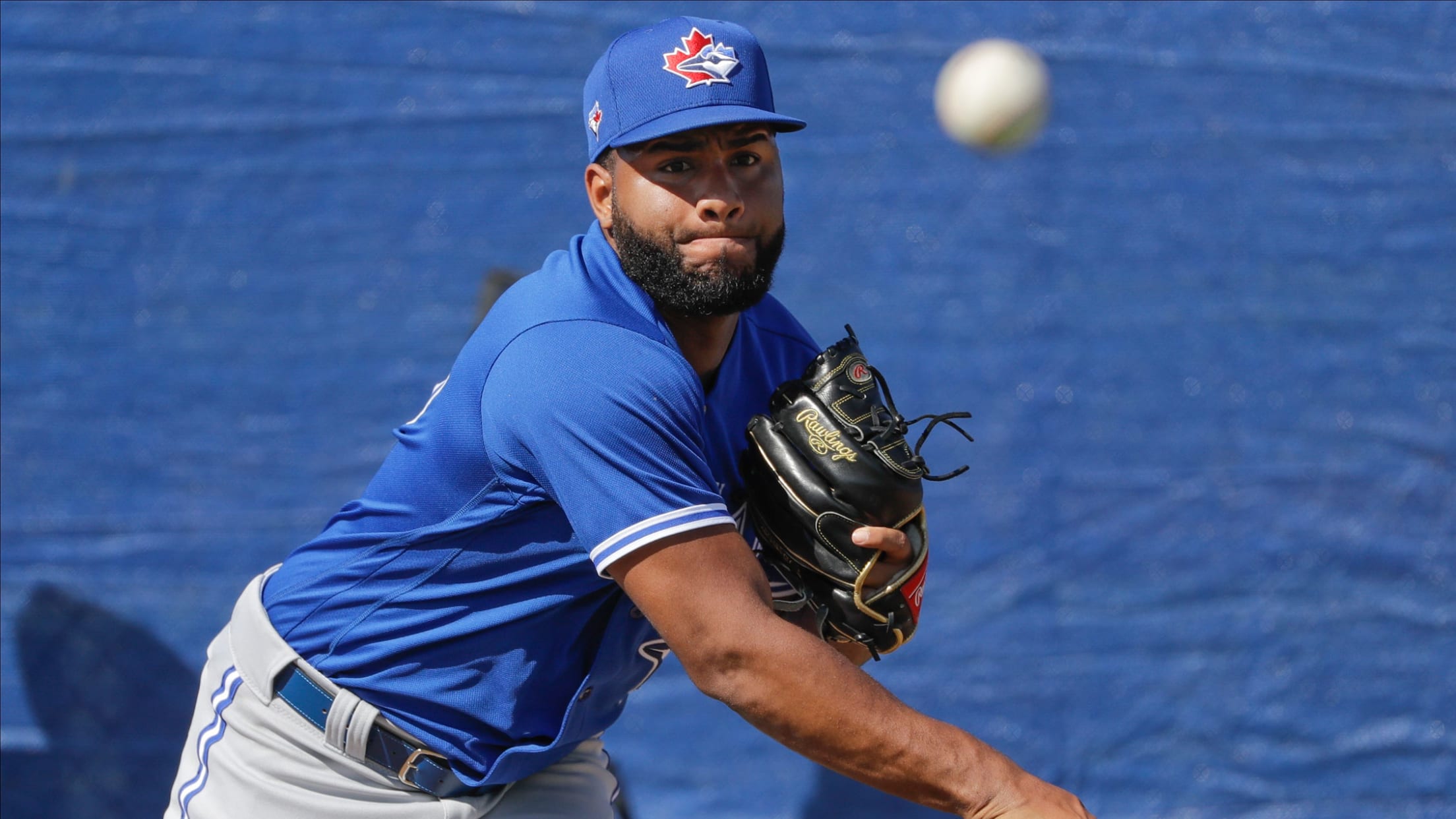 A little over a week after the Mets parted with Endy Rodriguez to acquire big league hurler Joey Lucchesi, a trio of young arms are joining the system. The Blue Jays announced a trade Wednesday night sending No. 26 Toronto prospect Yennsy Diaz, No. 27 Josh Winckowski and fellow right-hander
Prospect Roundup: Games of September 1
Nats' Sanchez hurls seven hitless; Dodgers' Rios drives in five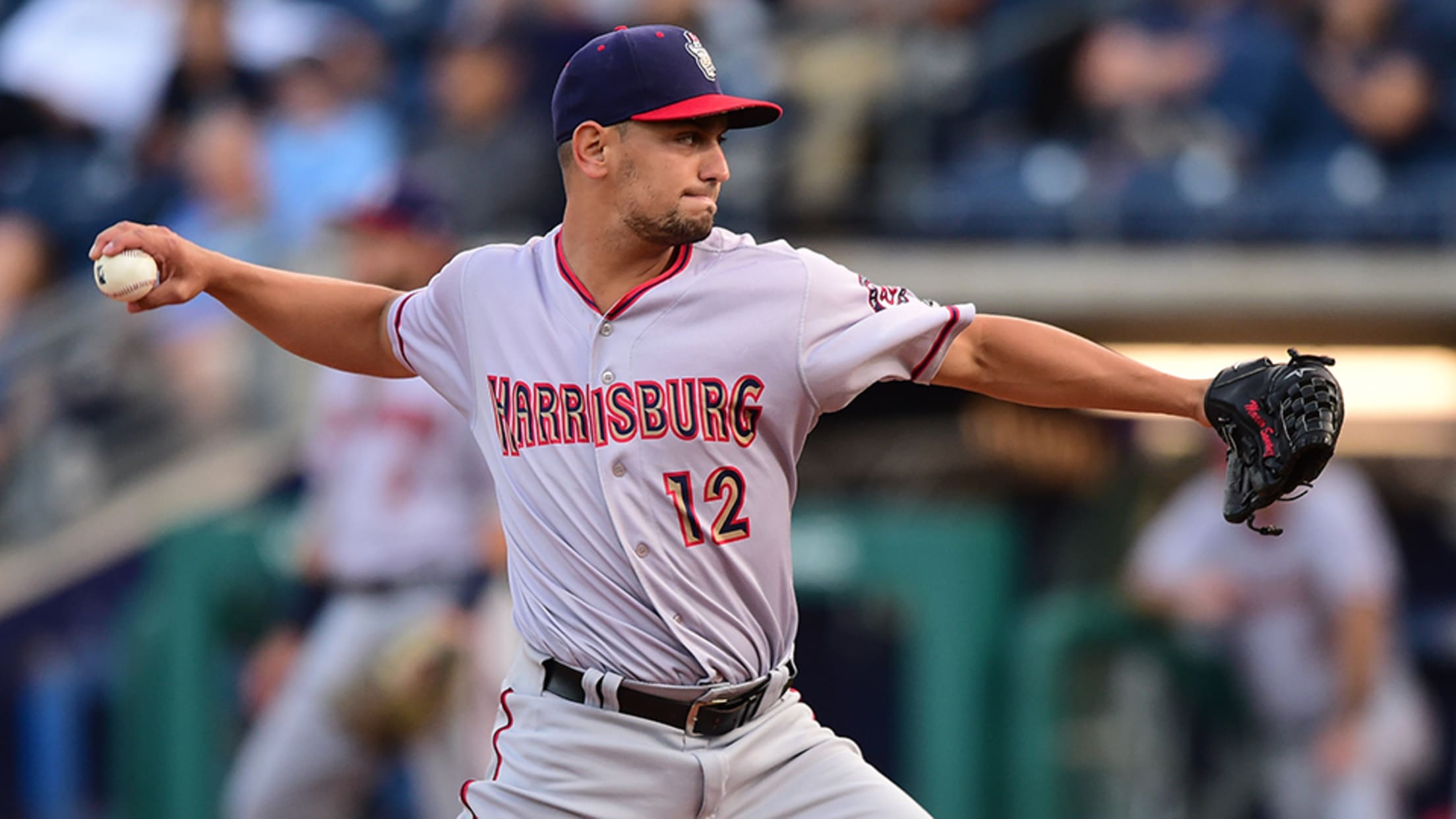 Nationals RHP Mario Sanchez, Double-A Harrisburg: 7 IP, 2 BB, 10 K -- The Nationals right-hander did not give up a hit through seven innings and whiffed 10 for the second time in his last five starts as the Senators blanked Altoona, 3-0. The 10 punchouts matched the career high
Cats' Diaz scratches out seven more zeros
Blue Jays No. 23 prospect allows two hits while fanning eight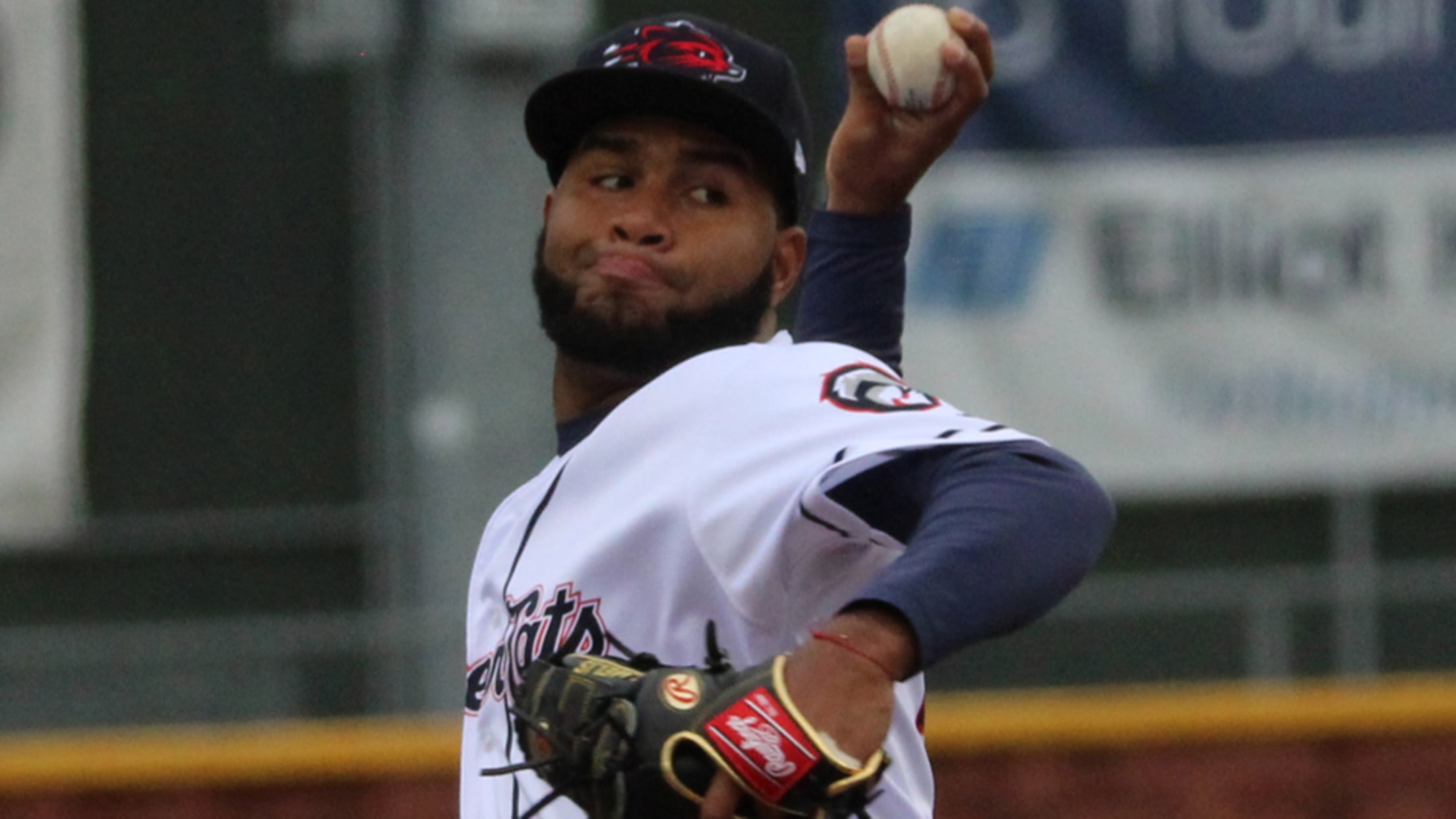 It wasn't a complete game this time, but seven scoreless innings will more than do for Yennsy Diaz. Toronto's No. 23 prospect stretched his shutout streak to 15 innings after allowing two hits in Double-A New Hampshire's 5-0 victory over Altoona on Tuesday at Northeast Delta Dental Stadium. Diaz whiffed eight
Prospect Roundup: Games of April 7
Jays' Diaz dazzles in Double-A debut; O's Reyes goes 5-for-5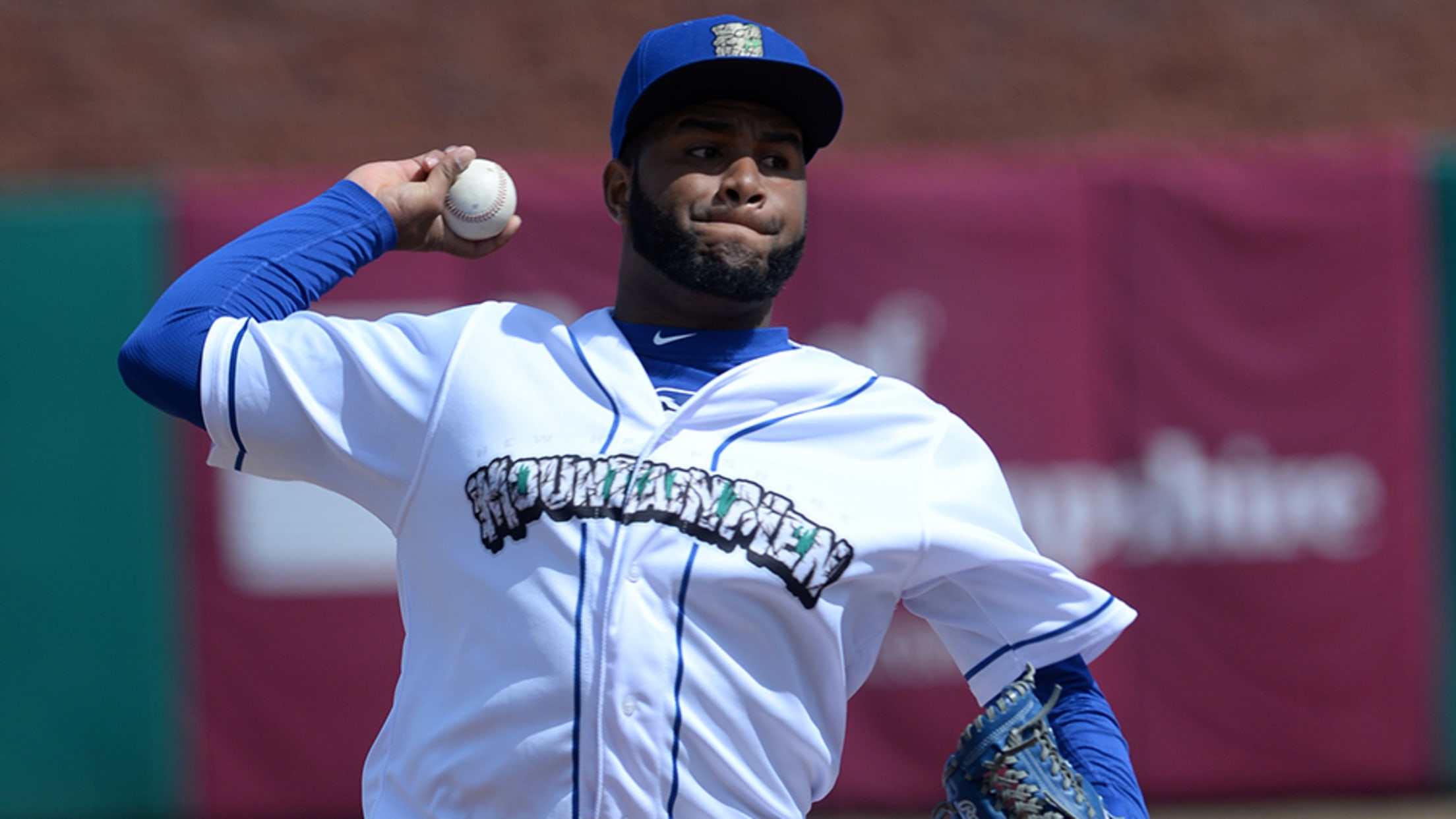 Blue Jays RHP Yennsy Diaz, Double-A New Hampshire: 6 IP, 1 H, 0 ER,0 BB, 5 K --  The Fisher Cats couldn't have asked for more from the 22-year-old right-hander in his Double-A debut. An international signee in 2015, his only blemish Sunday was a single by Barrett Barnes, who he eventually picked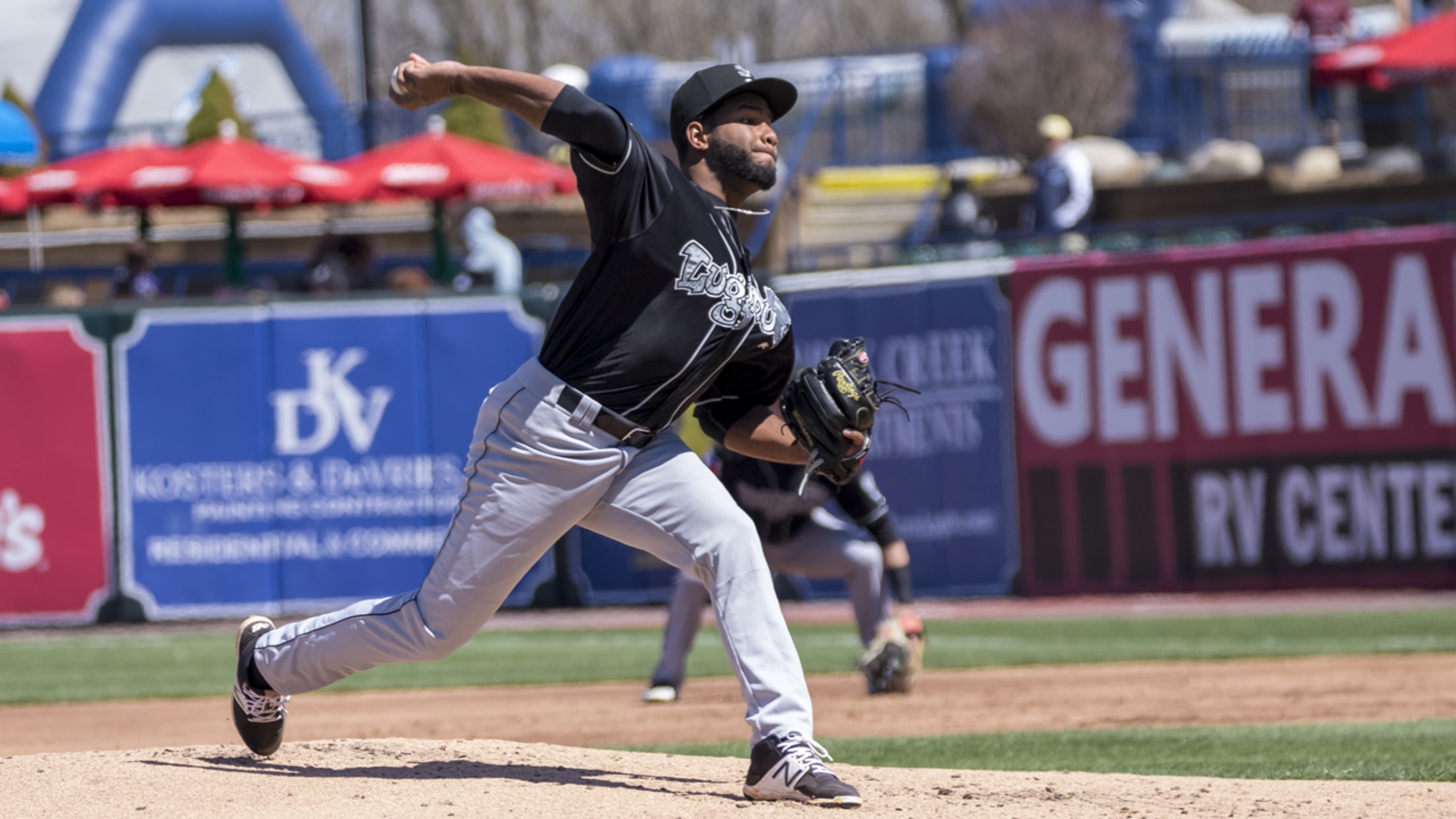 LANSING, Mich. - Behind a sterling effort from three pitchers, opportunistic offense from Kevin Smith , and one tremendous catch from Chavez Young , the Lansing Lugnuts (29-15) opened a four-game series with a 2-1 victory over the South Bend Cubs (17-25) on Monday night at Four Winds Field.AUDIO: Young's
Lugs' 8th straight win comes in 12-2 blowout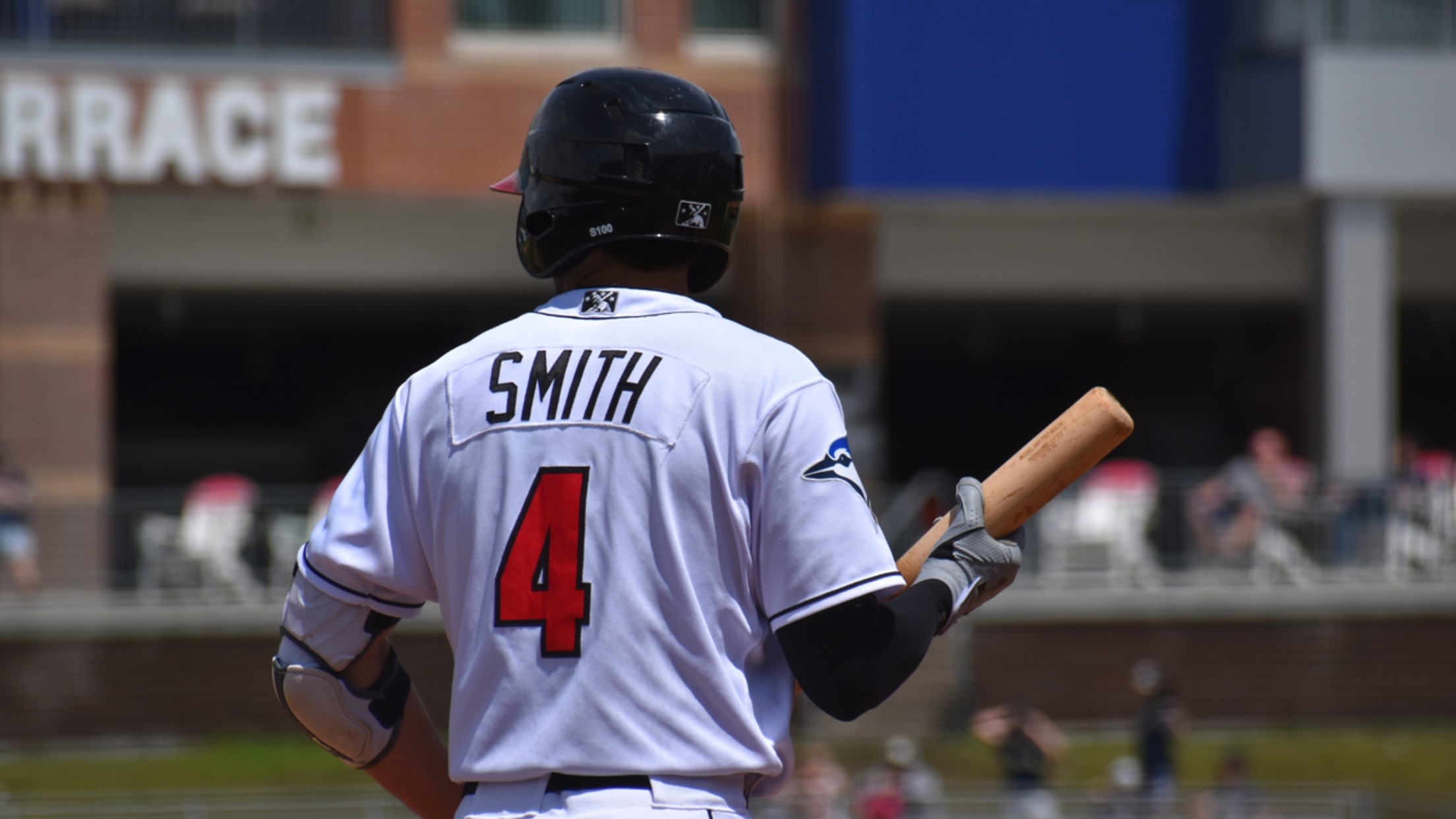 LANSING, Mich. - The Lansing Lugnuts (26-13) won their eighth consecutive game, scoring five runs in both the fifth and the sixth innings to thump the Dayton Dragons (18-18), 12-2, on a Winning Wednesday at Cooley Law School Stadium.The Lugnuts improved to 7-0 against the Dayton Dragons in the season
Comeback Lugs strike again in 4-3 win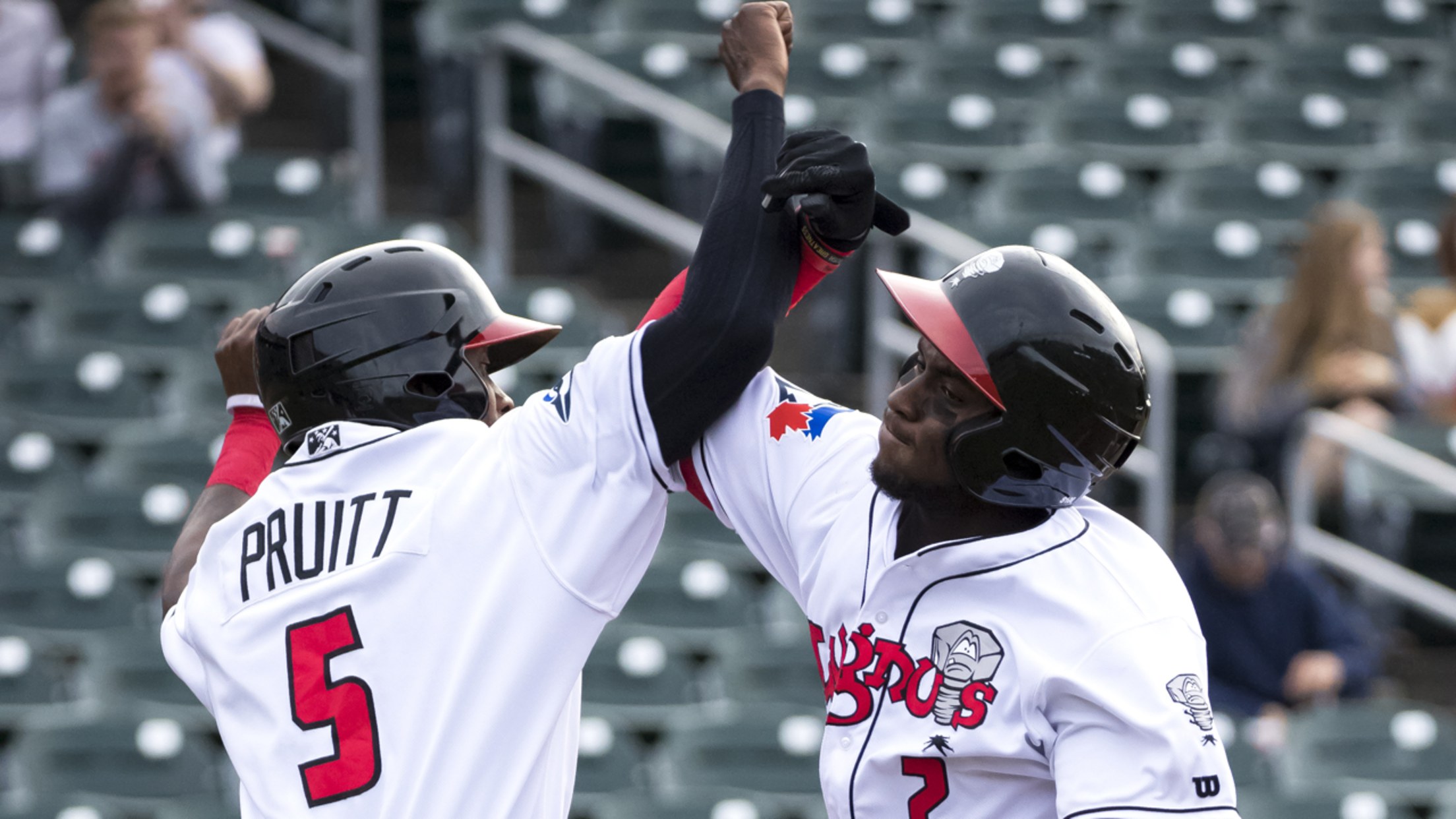 BELOIT, Wisc. - The Lansing Lugnuts (21-13) scored three runs in the eighth inning, topping the Beloit Snappers (13-15), 4-3, on Thursday night at Neuroscience Group Field at Fox Cities Stadium.The Lugnuts' victory, rallying from a late 2-1 deficit, came the night after the Nuts turned a 4-0 deficit at
MiLB announces April Players of the Month
Each winner will receive an award from Minor League Baseball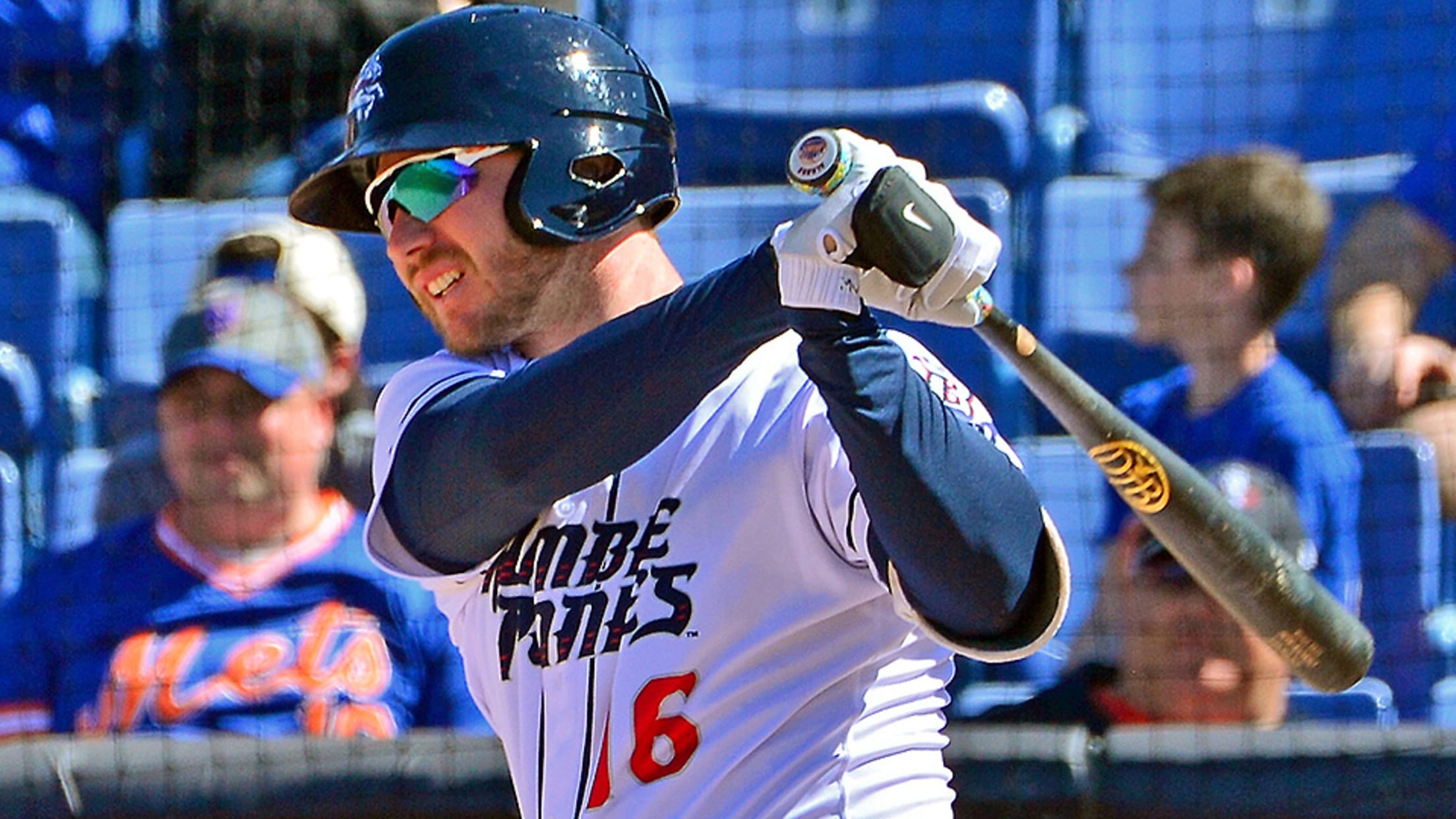 ST. PETERSBURG, Fla. -- Minor League Baseball today announced the Player of the Month Award winners for each of the 10 full season leagues for the month of April. Each winner will receive an award from Minor League Baseball in recognition of the honor.Indianapolis Indians (Pirates) third baseman/outfielder José Osuna
Diaz dominates, Lugnuts split twinbill
COMSTOCK PARK, Mich. - The first-place Lansing Lugnuts (16-8) halved a doubleheader against the West Michigan Whitecaps (14-9), winning 1-0 behind the pitching of Yennsy Diaz before dropping the second game, 3-2, on Sunday afternoon at Fifth Third Ballpark.The Lugnuts finished the five-game, three-day series - featuring doubleheaders on both
Behind Diaz and Smith, Lugs win 3rd straight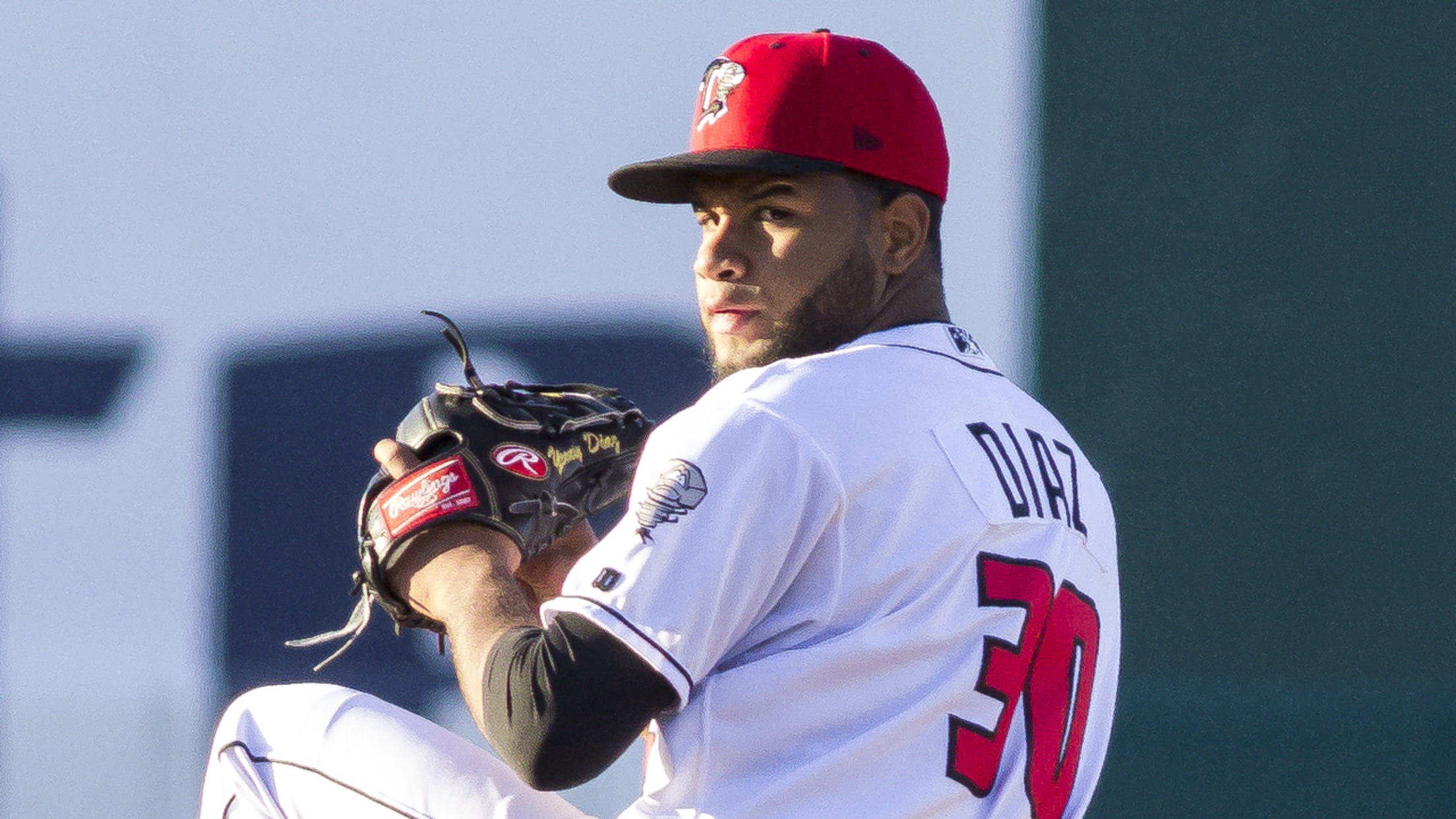 LANSING, Mich. - Yennsy Diaz fired five hitless innings and Kevin Smith plated five runs with two big swings, driving the Lansing Lugnuts (11-6) to their third straight victory, 7-0 over the Dayton Dragons (9-7) on Tuesday night at Cooley Law School Stadium.The Dragons only collected two hits in the game: a
Diaz continues success in Lugs loss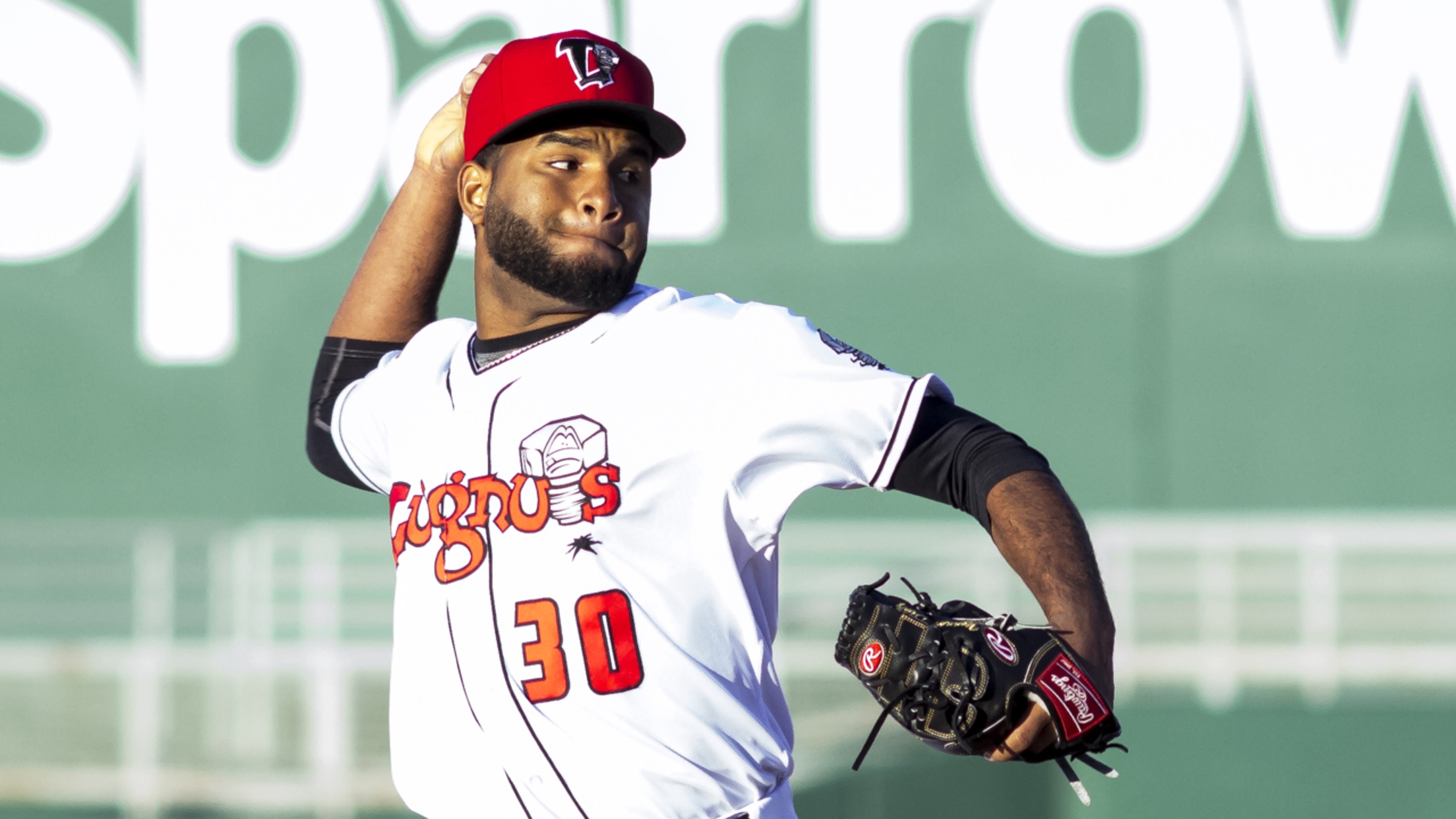 LANSING, Mich. - Yennsy Diaz turned in his third consecutive strong start, but the Lake County Captains (6-6) edged the Lansing Lugnuts (7-5), 4-3, in the rubber match of a three-game series on Thursday night at Cooley Law School Stadium.All four Captains runs were unearned, aided by four Lugnuts errors
Eight-run seventh sinks Lugs, 9-4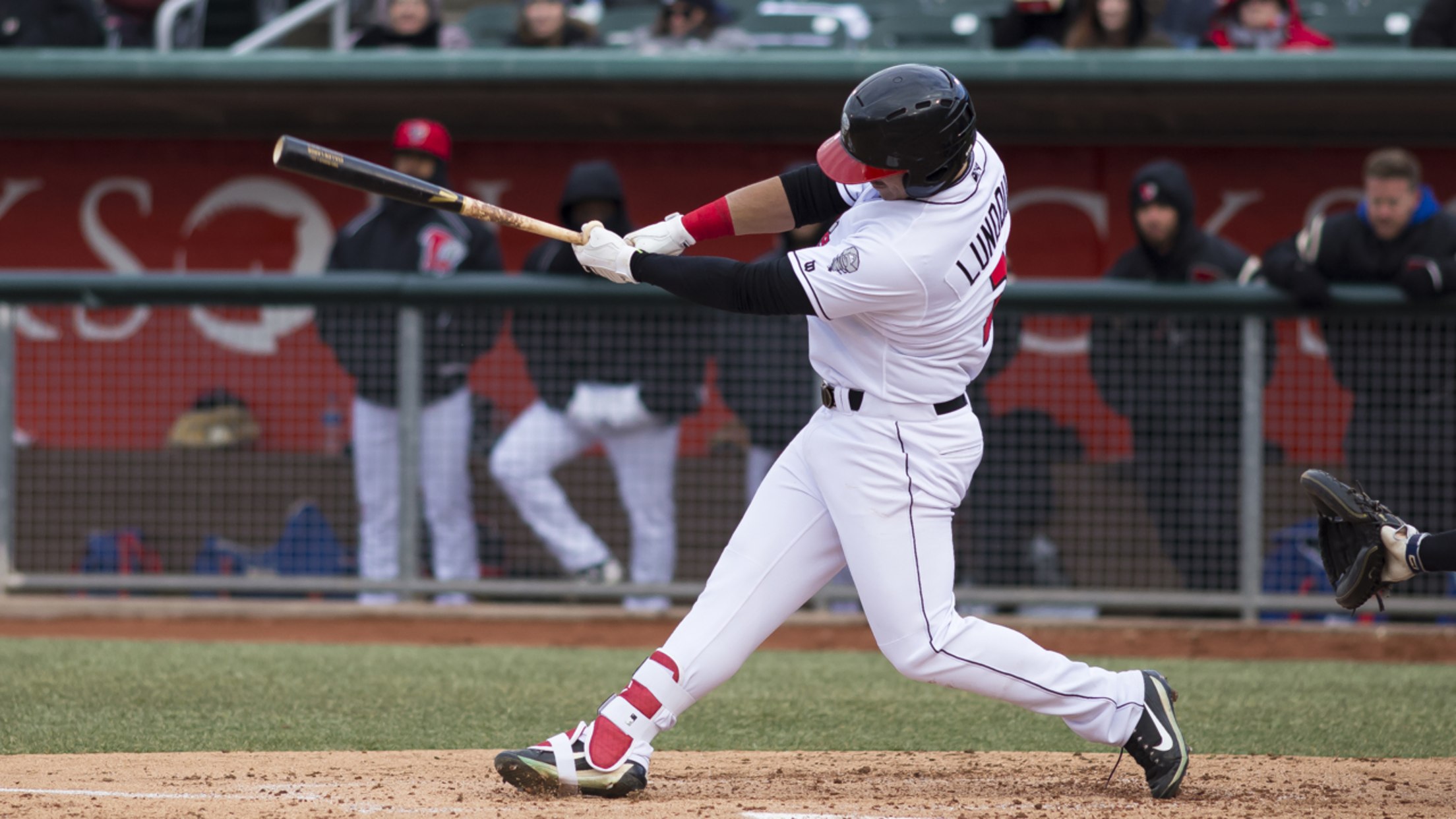 FORT WAYNE, Ind. - Yennsy Diaz tossed his second straight gem and Samad Taylor tripled and homered, but the Fort Wayne TinCaps (1-6) used an eight-run seventh inning to down the Lansing Lugnuts (4-3), 9-4, in a Wednesday matinee at Parkview Field.The Lugnuts are undefeated in night games - but
Lugnuts open 2018 with 12-1 rout of Loons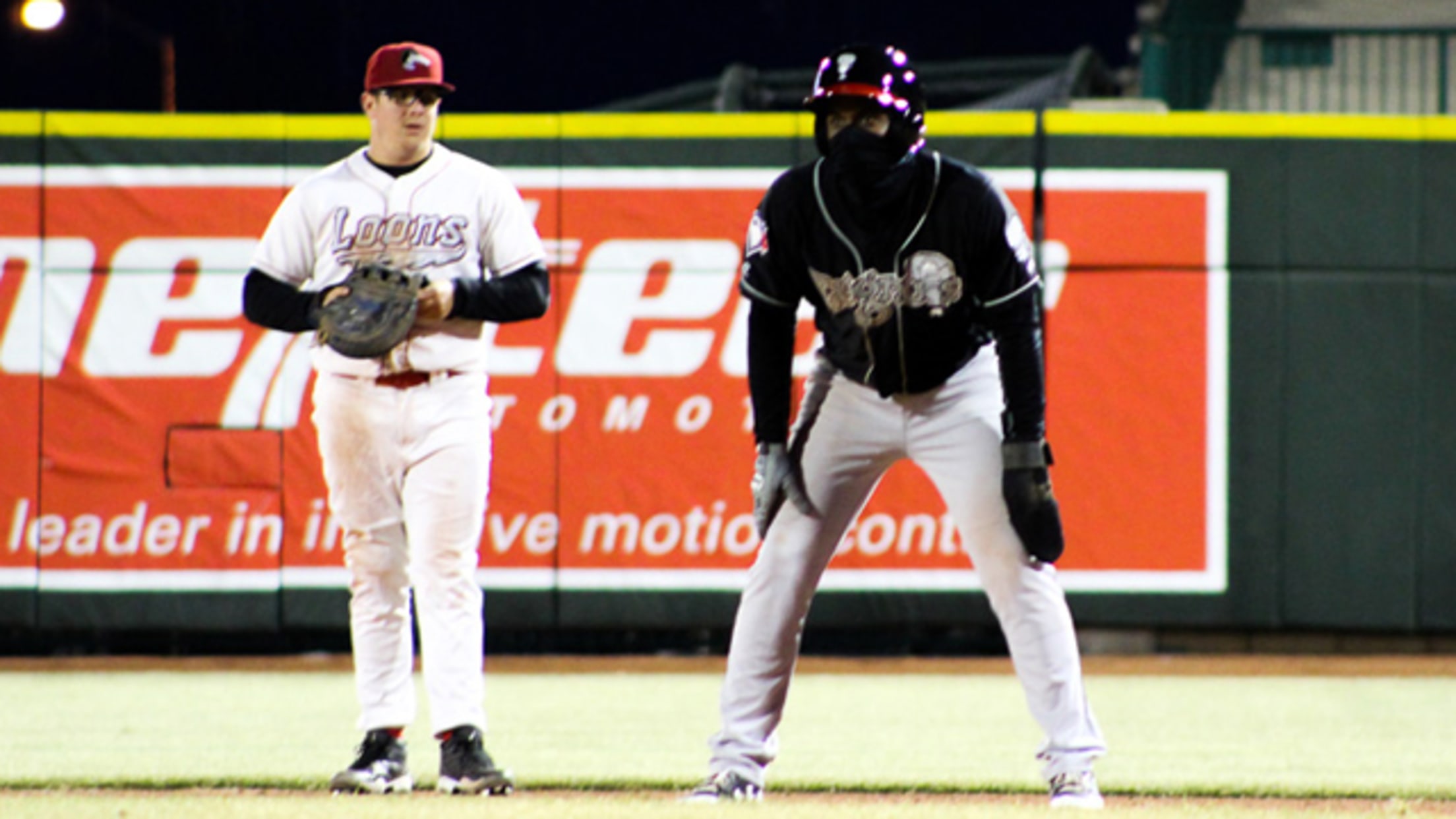 MIDLAND, Mich. - Yennsy Diaz struck out 10 batters in 5 2/3 innings and the Lansing Lugnuts (1-0) piled up 13 hits in a 12-1 season-opening steamrolling of the Great Lakes Loons (0-1) on Thursday night at Dow Diamond.Kevin Vicuña, Reggie Pruitt and Chavez Young each notched three hits to
Lugnuts win 2017 Showdown with MSU, 5-1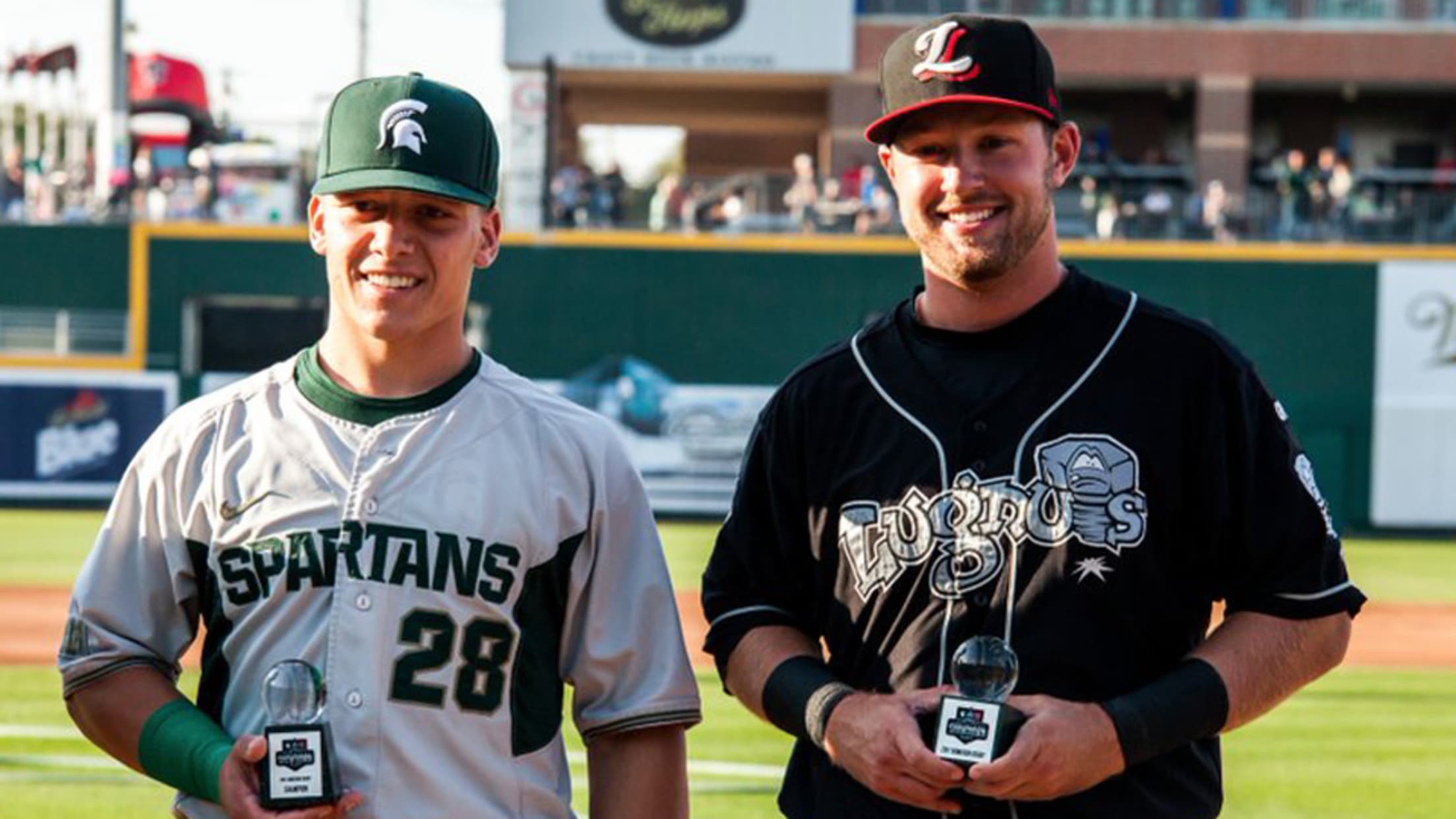 LANSING, Mich. - The Michigan State Spartans scored an unearned run in the first inning but were blanked the rest of the night, leading to a Lansing Lugnuts 5-1 win in the 11th annual Crosstown Showdown presented by Auto-Owners Insurance, held on Tuesday night at Cooley Law School Stadium.A crowd
Lugnuts crush three more HRs in 4th straight win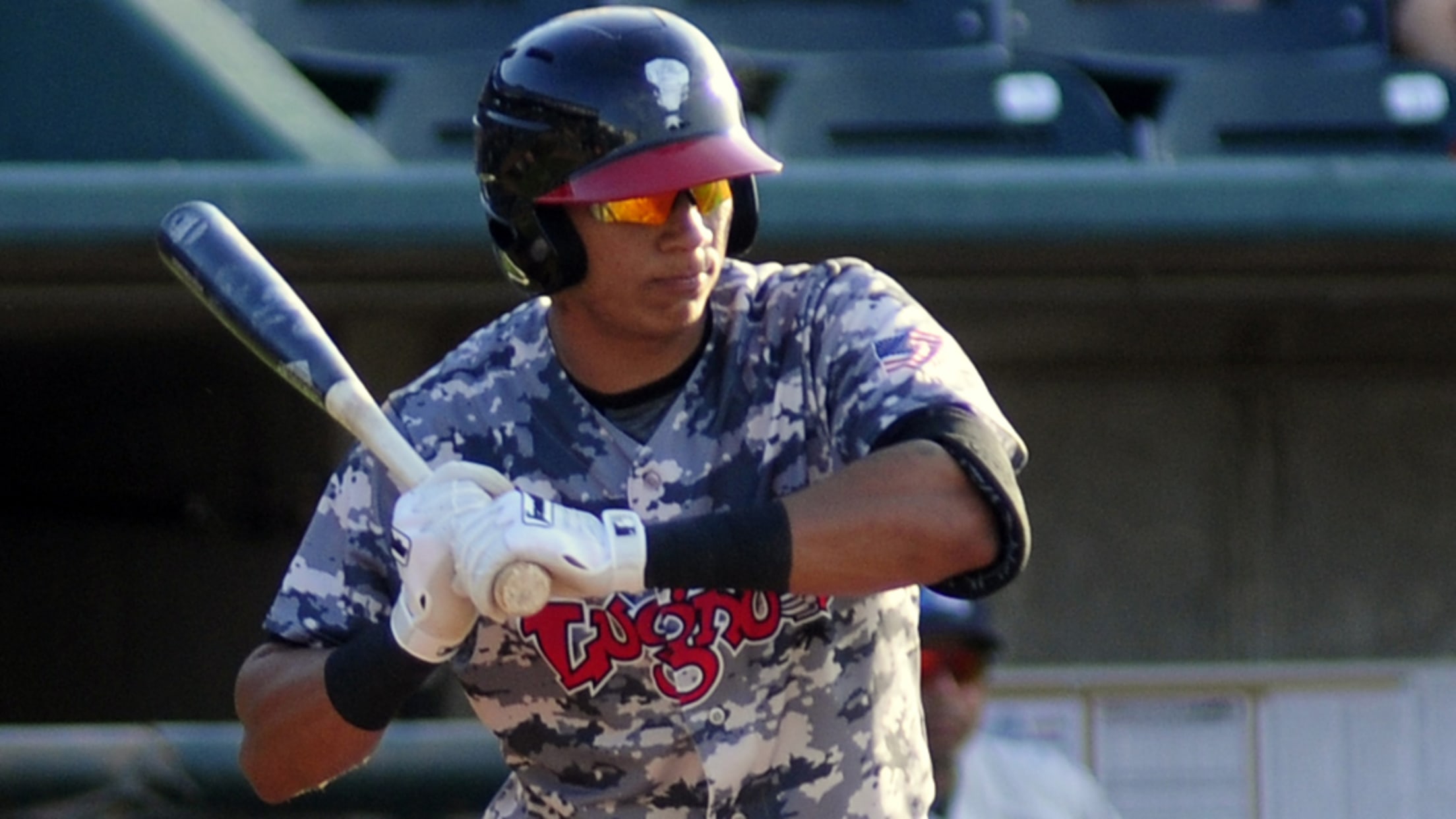 EASTLAKE, Ohio - Red hot David Jacob homered amid a three-hit, three-RBI game, helping the Lansing Lugnuts (26-40, 63-69) win their fourth straight game, 7-4 over the Lake County Captains (25-41, 52-83) on Thursday night at Classic Park.Jacob joined the Lugnuts from Vancouver on August 14th, opening with only one
Fishman, Knight have nights to remember in 7-6 11-inning defeat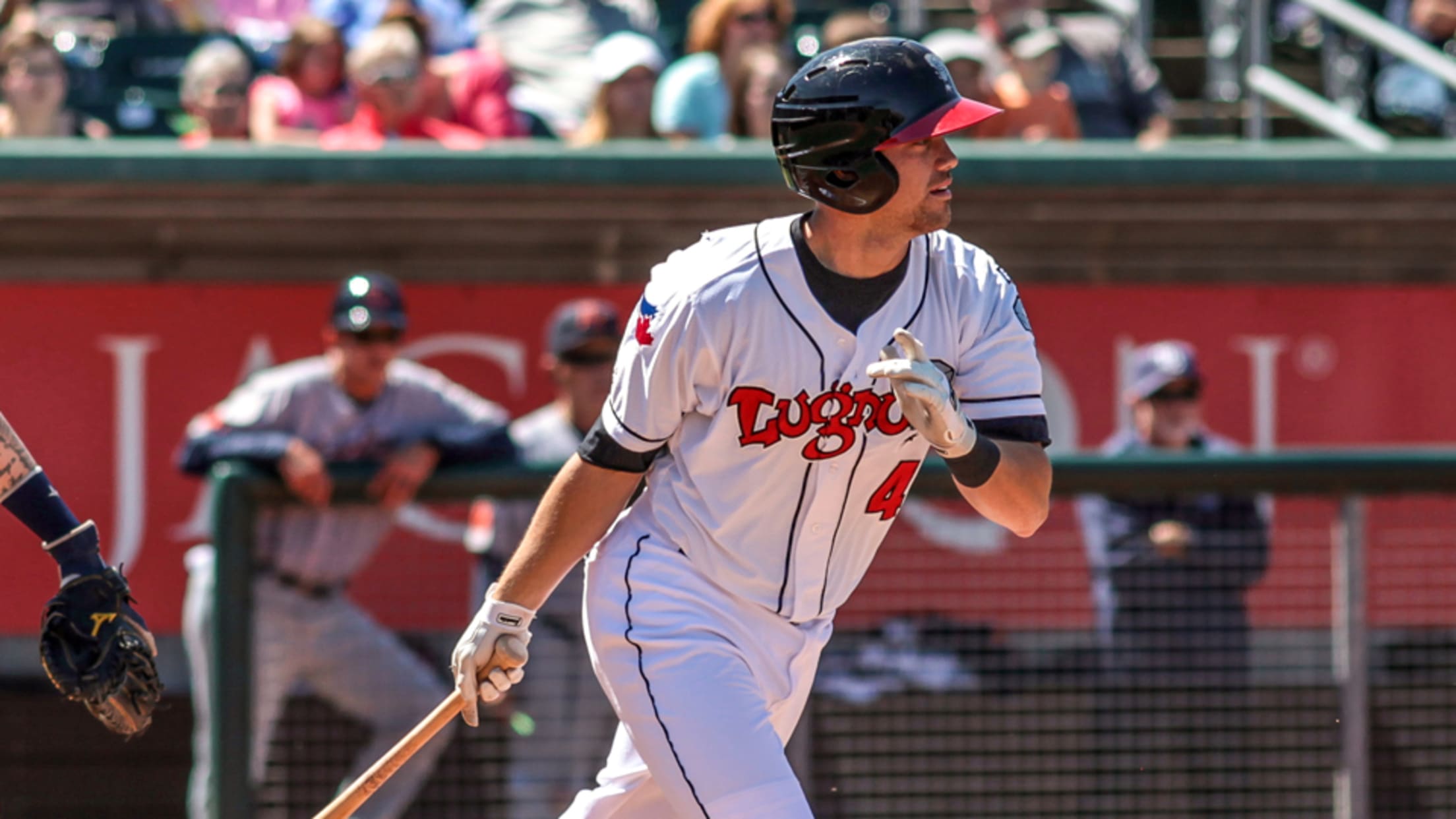 LANSING, Mich. - Tyler Selesky's two-run double in the 11th inning lifted the Fort Wayne TinCaps (39-23, 65-67) to a 7-6 victory over the Lansing Lugnuts (22-40, 59-69) on Saturday night at Cooley Law School Stadium.The result offset two eye-catching performances from Lugnuts, with third baseman Nash Knight going 5-for-6
Dramatic 9th sees Captains escape Lugs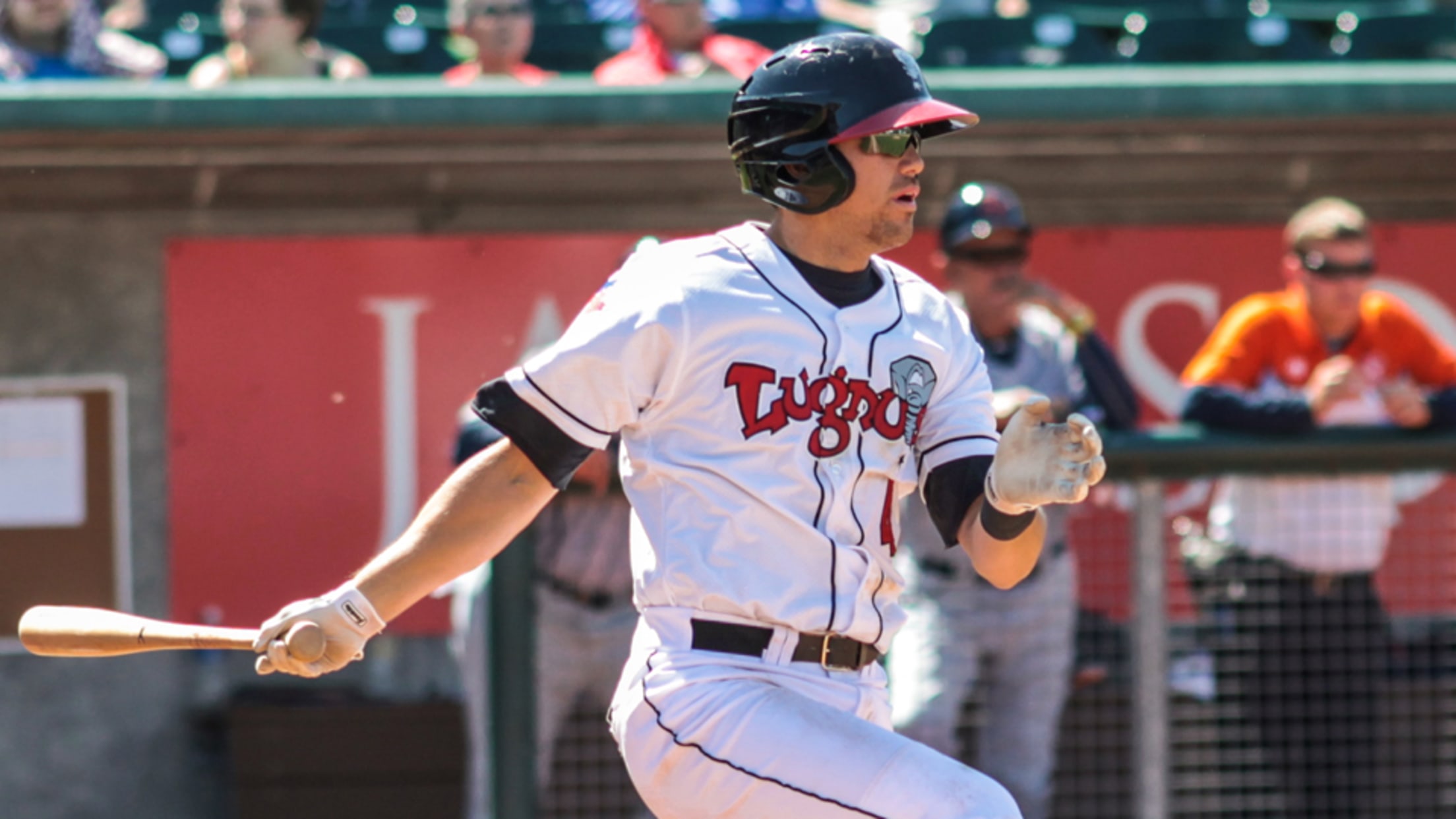 LANSING, Mich. - The Lansing Lugnuts (19-28, 56-57) came painfully close to completing a comeback from a three-run deficit in the bottom of the ninth, only to watch the Lake County Captains (21-26, 48-68) escape with a 6-5 win before a Friday night crowd of 8,739 at Cooley Law School
Diaz impresses, Lugnuts rally for 4-1 win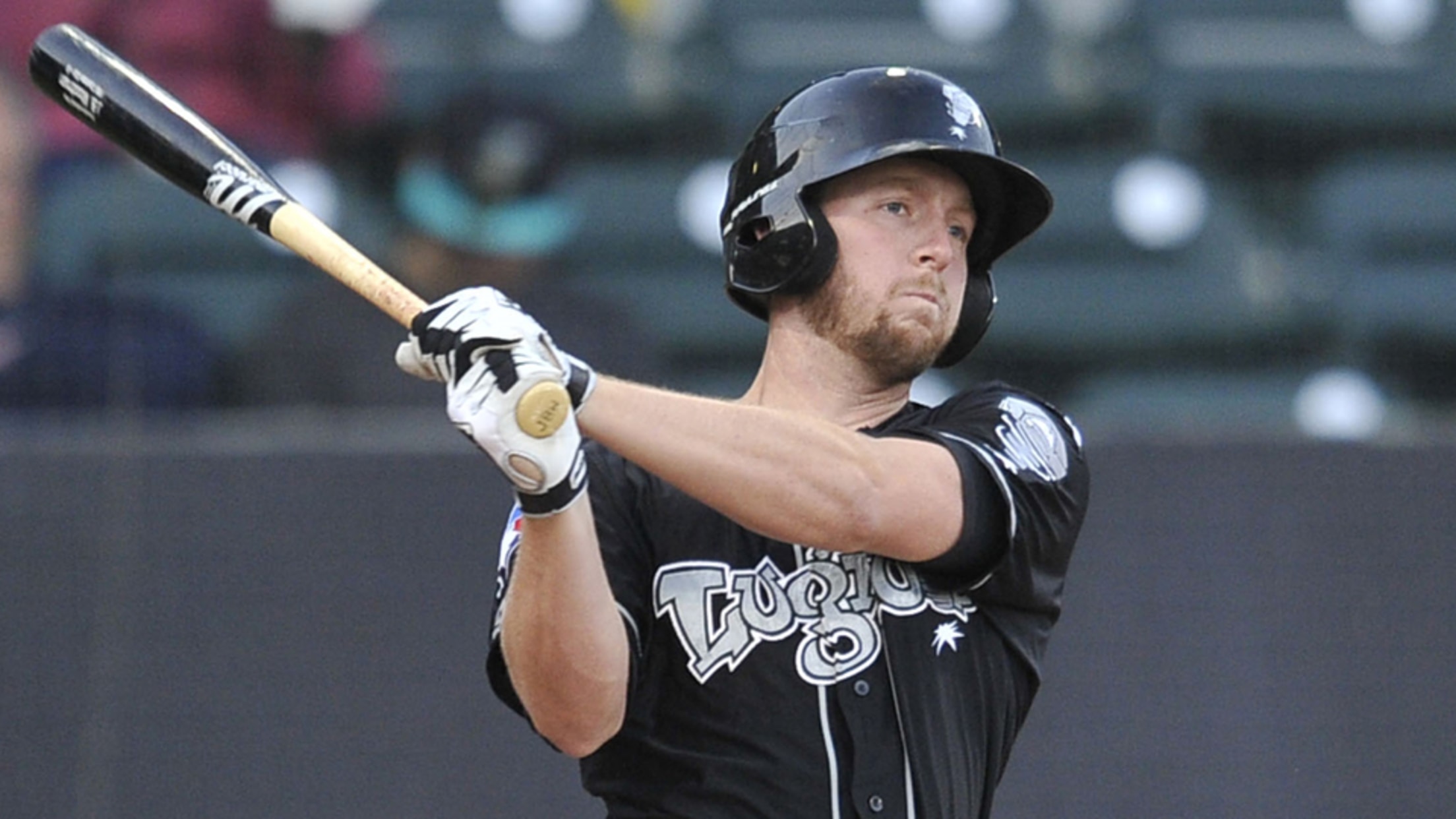 DAYTON, OH - Mattingly Romanin hit a game-tying single in the seventh, J.B. Woodman lined a tie-breaking two-run triple in the eighth, and the Lansing Lugnuts (17-25, 54-54) beat the Dayton Dragons (13-29, 54-58), 4-1, on Saturday night at Fifth Third Field.The Lugnuts have won six of their last seven
Romanin, balanced attack key 13-7 romp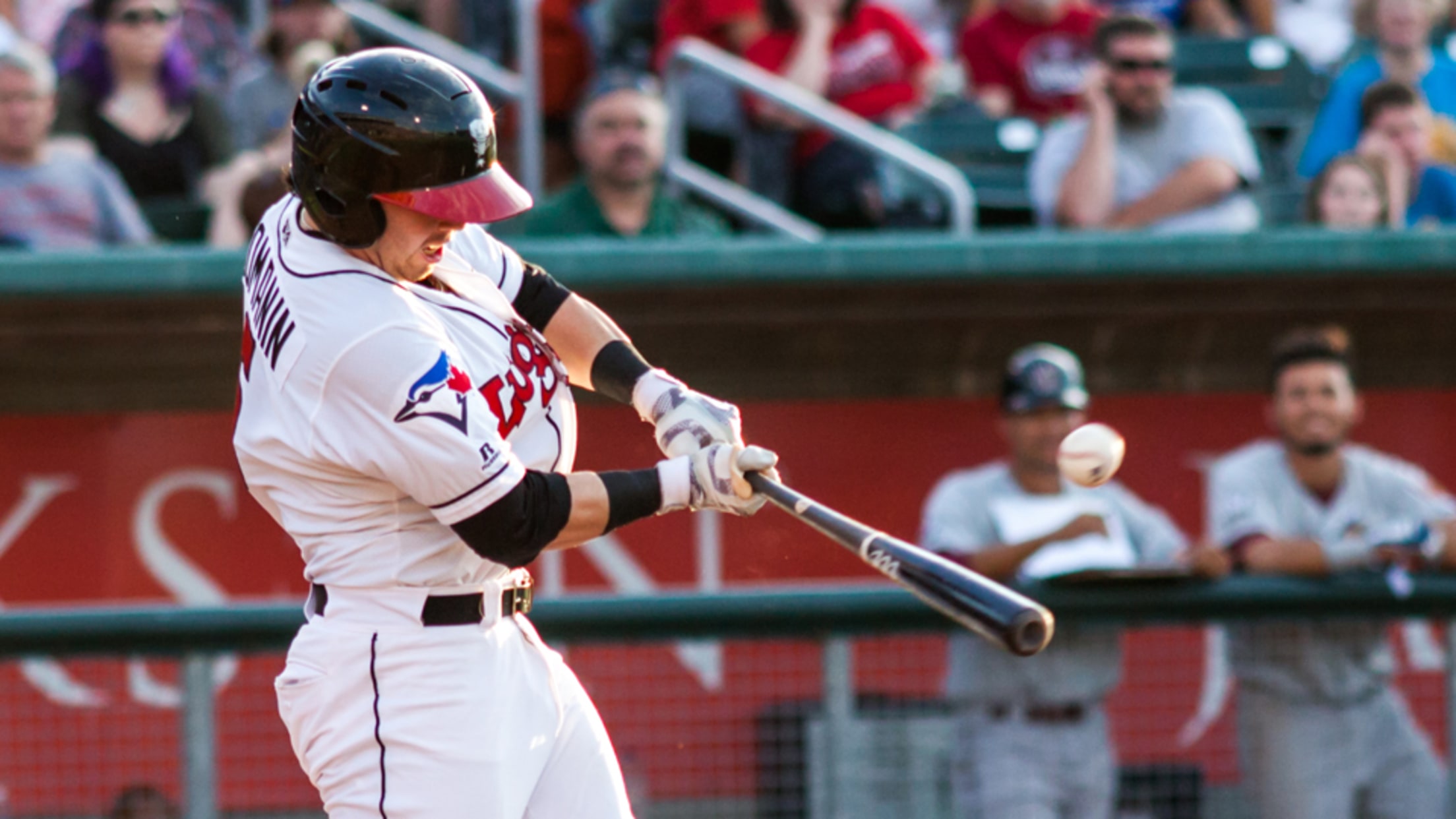 LANSING, Mich. - Mattingly Romanin collected three hits and took part in four double plays, and the Lansing Lugnuts (15-22, 52-51) rode a seven-run fifth inning to a 13-7 victory over the Great Lakes Loons (16-21, 52-54) on Monday night at Cooley Law School Stadium.With the exception of Luis Silva , every batter
Lugnuts' offense erupts, 11-7 over Dragons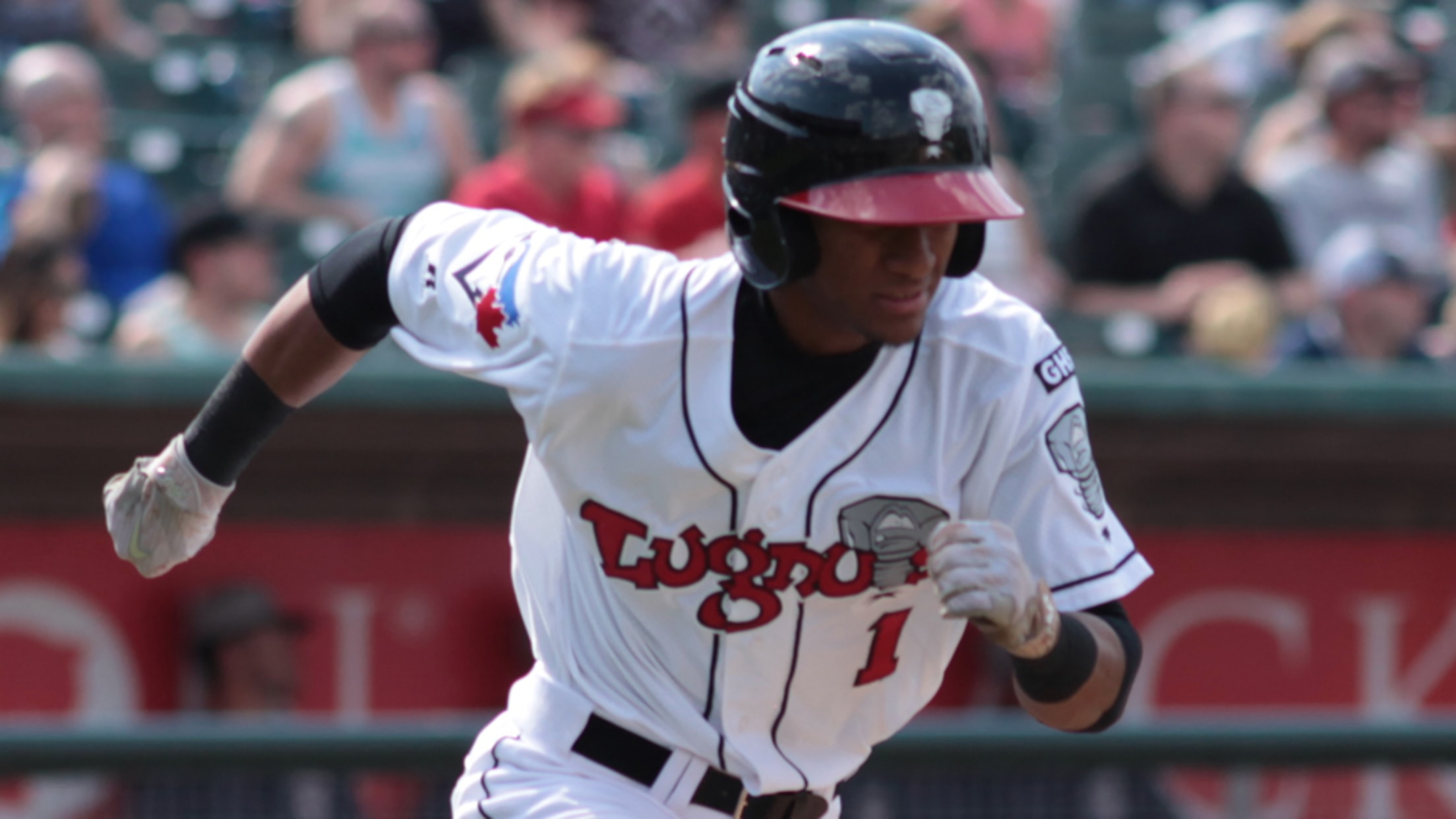 LANSING, Mich. - Edward Olivares finished a triple shy of a cycle and Nick Sinay had a three-run triple amid a seven-run fifth-inning rally, helping the Lansing Lugnuts (12-20, 49-49) deal the Dayton Dragons (12-20, 53-49) an 11-7 defeat on Wednesday night at Cooley Law School Stadium.The Nuts had scored five runs or fewer
Diaz and Orozco steal the show
Lugnuts drop River Bandits, 3-2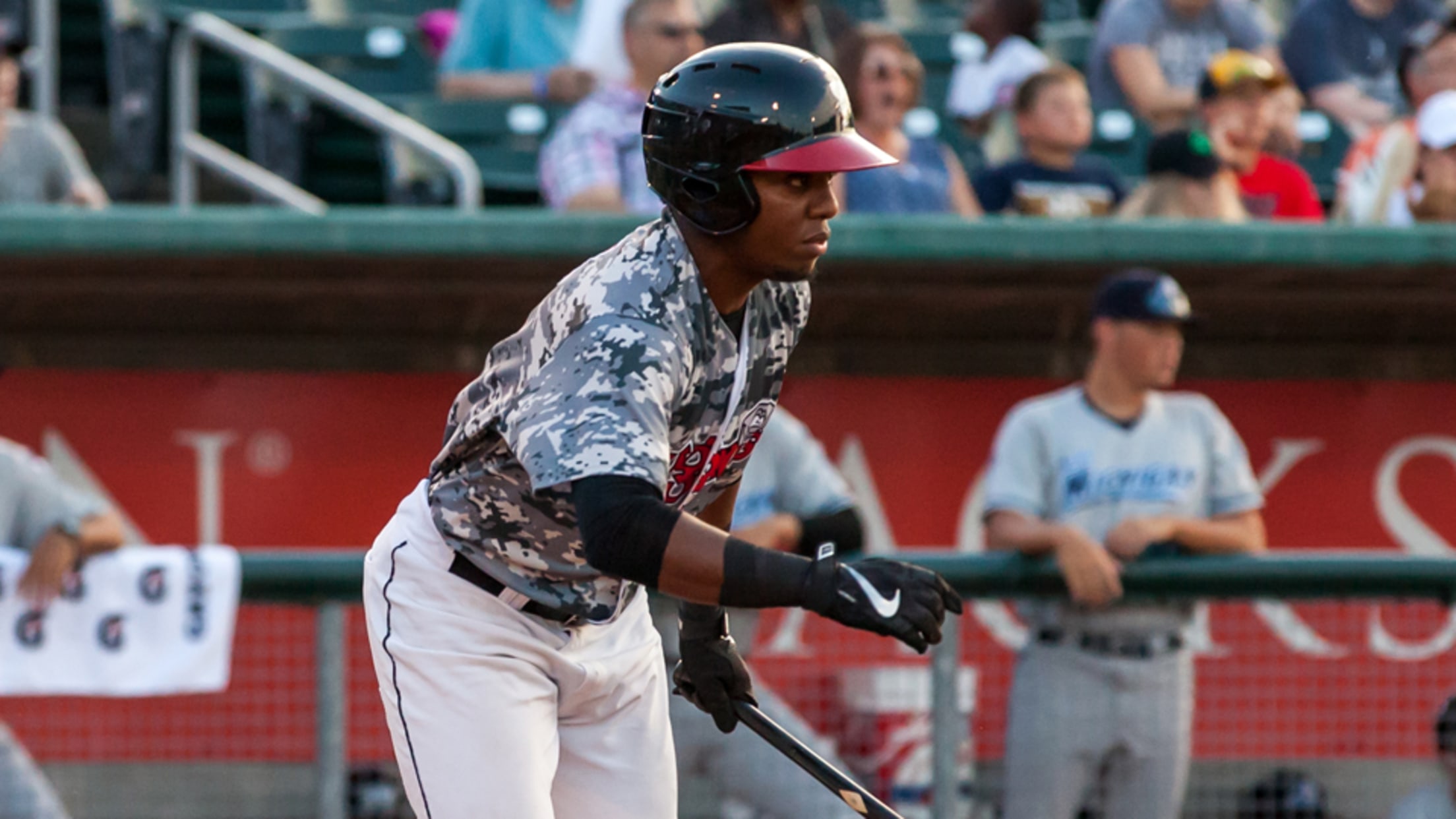 DAVENPORT, Ia. - Yennsy Diaz dazzled in six innings and Rodrigo Orozco contributed huge moments with his bat and his glove to lift the Lansing Lugnuts (10-17, 47-46) to a 3-2 triumph over the Quad Cities River Bandits (18-9, 55-40) on Thursday night at Modern Woodmen Park.After the Nuts fell to the Bandits in
Olivares's homer helps Nuts avoid sweep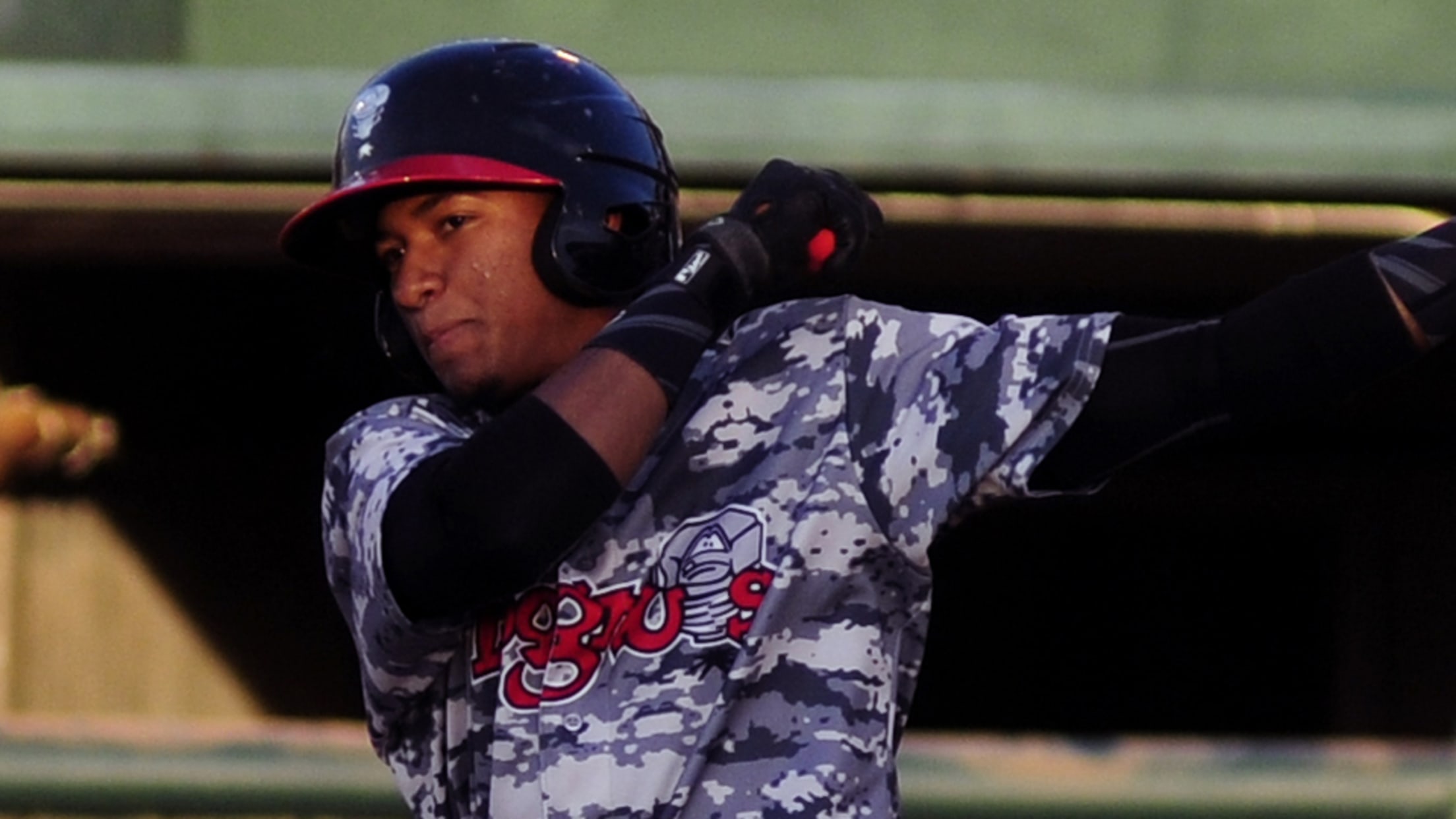 LANSING, Mich. - Edward Olivares broke a sixth-inning tie with his team-leading 15th home run of the year, and the Lansing Lugnuts (7-15, 44-44) defeated the Beloit Snappers (11-11, 43-48), 3-2, on Friday night at Cooley Law School Stadium, avoiding a three-game sweep.The Lugnuts' win also ended a four-game losing streak.
Yennsy and Yeltsin yield 4-2 win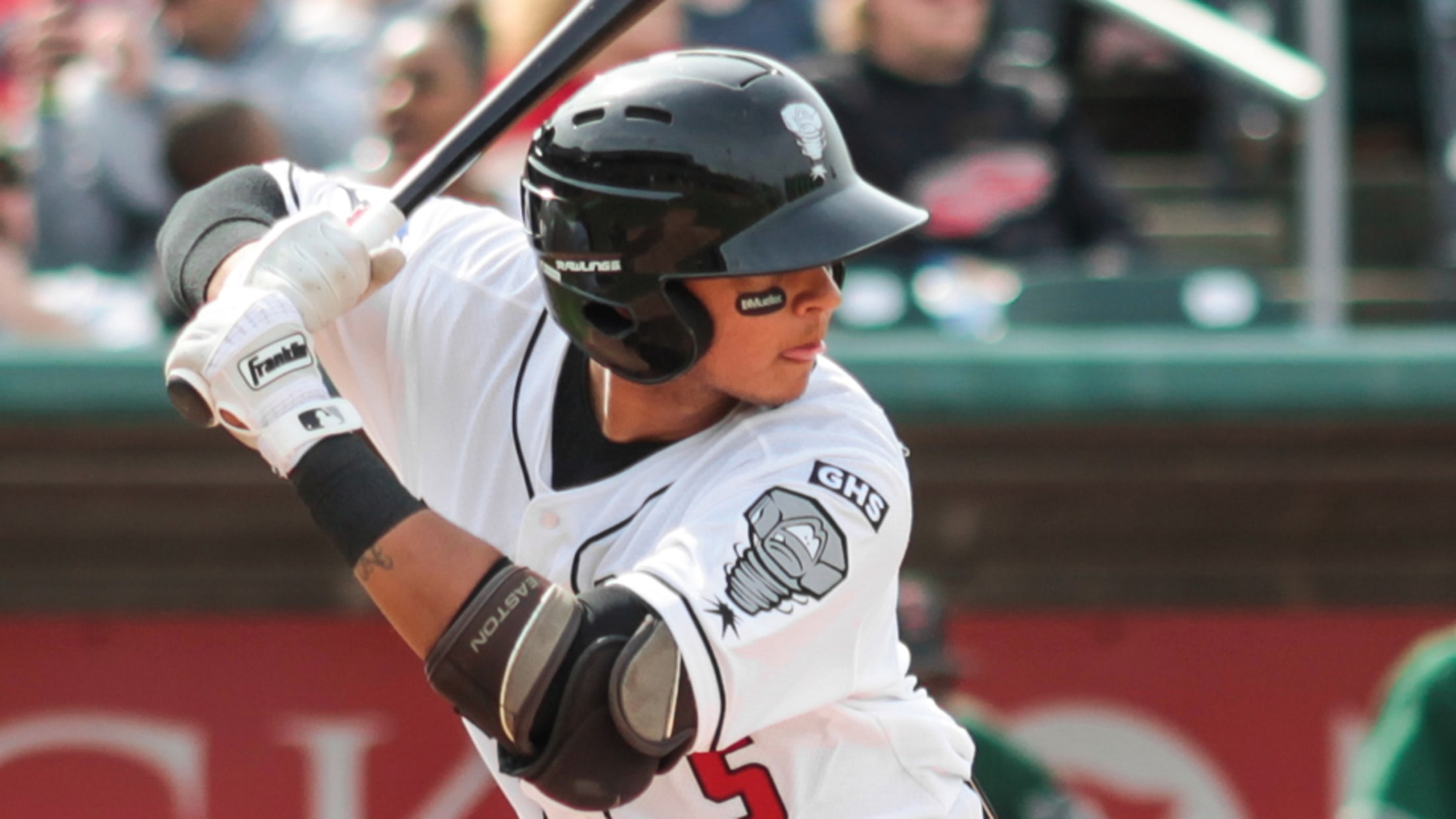 LANSING, Mich. - Yennsy Diaz struck out eight batters in his home debut, Yeltsin Gudino knocked in three runs, and the Lansing Lugnuts (2-4, 39-33) outpaced the Bowling Green Hot Rods (1-5, 32-41), 4-2, on Tuesday night at Cooley Law School Stadium.The Lugnuts won their seventh straight game against the Hot Rods.
Bichette reaches .400 as Lugnuts win two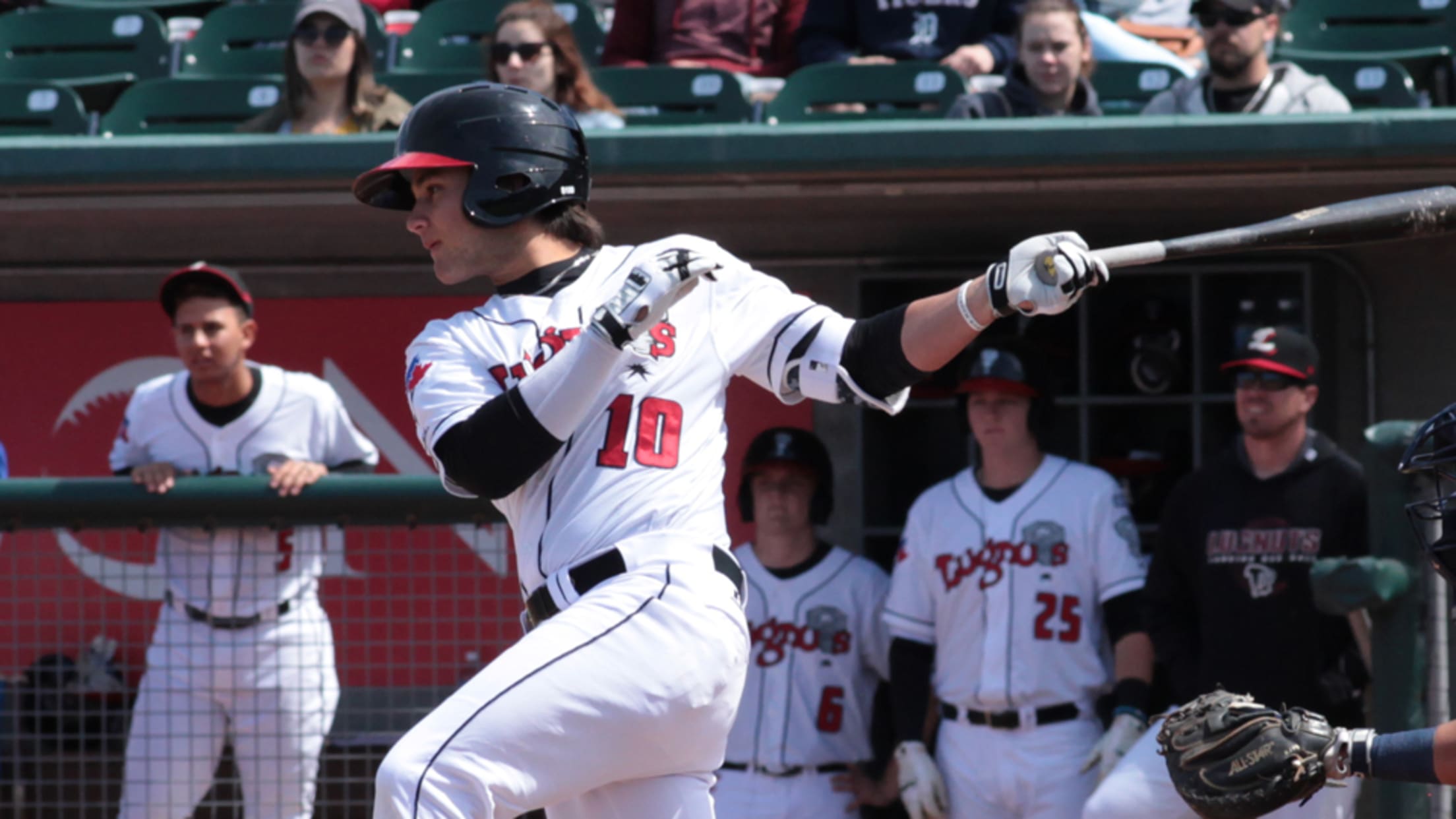 SOUTH BEND, Ind. - Bo Bichette went 4-for-4 and 3-for-4 in a jawdropping doubleheader performance, and the Lansing Lugnuts (37-27) beat the South Bend Cubs (38-28) twice, 8-5 and 6-1, on Thursday night at Four Winds Field.The 19-year-old Bichette singled twice, doubled and homered in the opener, driving in two runs, and
Lugnuts add prospect Diaz, 4th-rounder Morgan
LANSING, Mich. - In conjunction with the Toronto Blue Jays, the Lansing Lugnuts announced Thursday that pitcher Patrick Murphy and catcher Andres Sotillo have been placed on the 7-day Disabled List retroactive to June 6th. In their place, the Lugnuts received pitching prospect Yennsy ("JEN-see") Diaz and catcher Matt Morgan  from Extended Spring Training.View the Lugnuts' official roster.