MiLB's best of the decade: Performances
Fisher grabs top spot with dozen-RBI debut in Cal League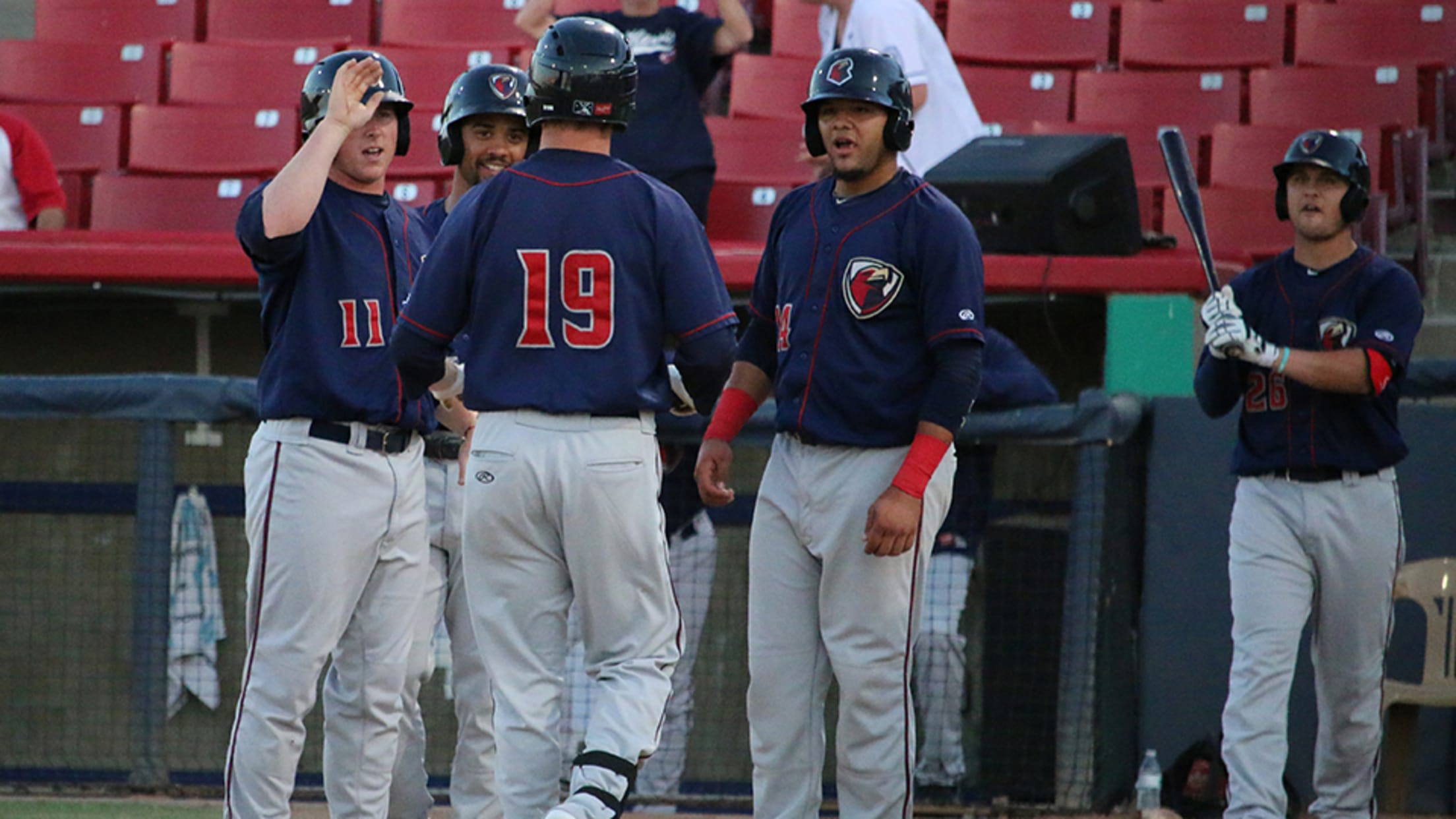 A record-breaking three-homer, 10-RBI night. A couple of no-hitters, one in which the ball did not leave the infield and one in which a very promising prospect set a team record with 14 strikeouts. And a 15-strikeout hitless effort that put a team within one win of a league championship.
State of the System: Detroit Tigers
Torkelson leads next wave while Mize brings rebuild to Majors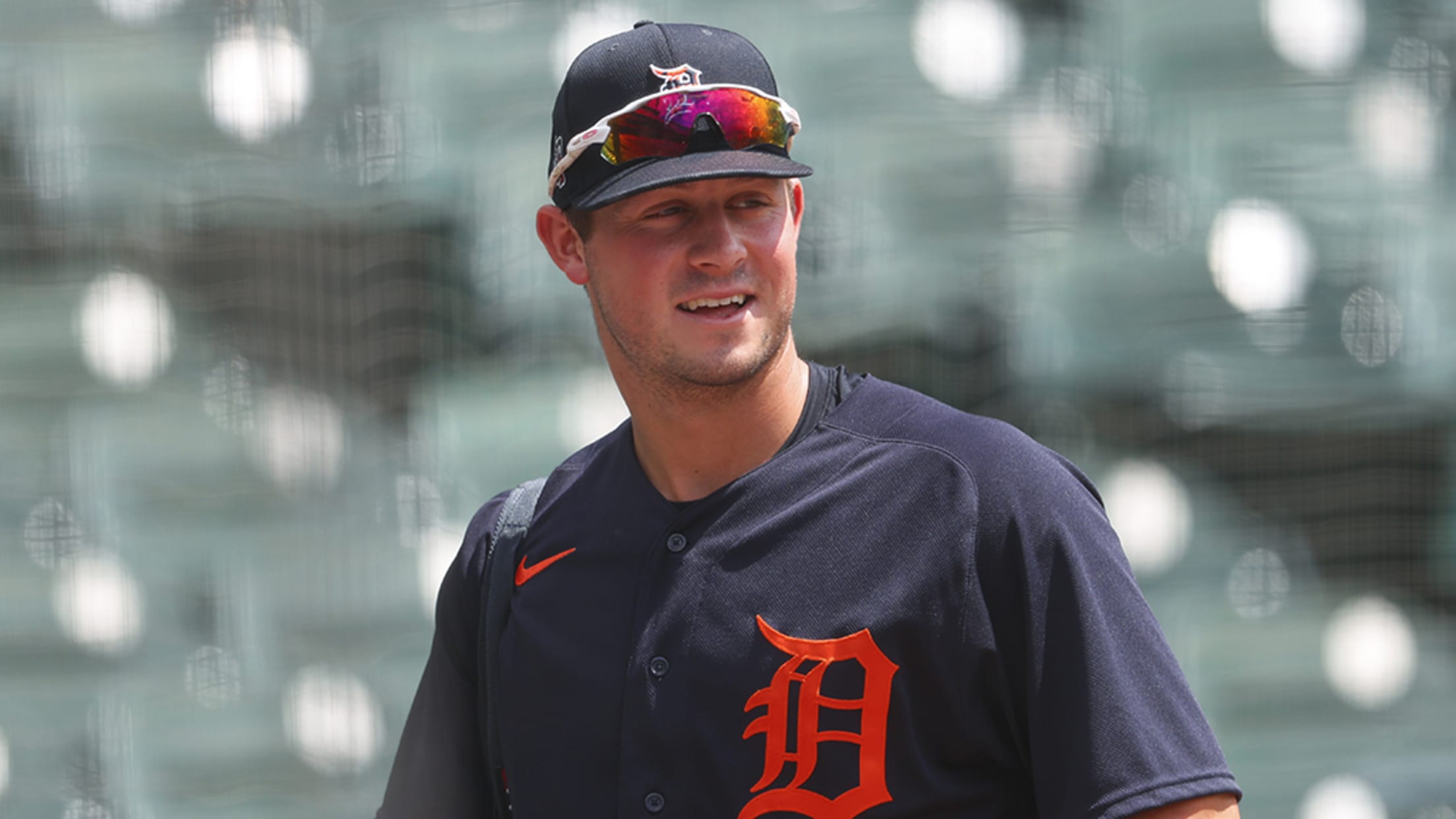 Starting in October and running through the end of the year, MiLB.com's new State of the System series evaluates the strengths and weaknesses of each Major League organization, highlights prospects who've made the biggest strides in 2020 and offers a peek at 2021. The Tigers missed the playoffs for the
Toolshed: Statcast standouts among top prospects
Three position players, three pitchers putting up remarkable numbers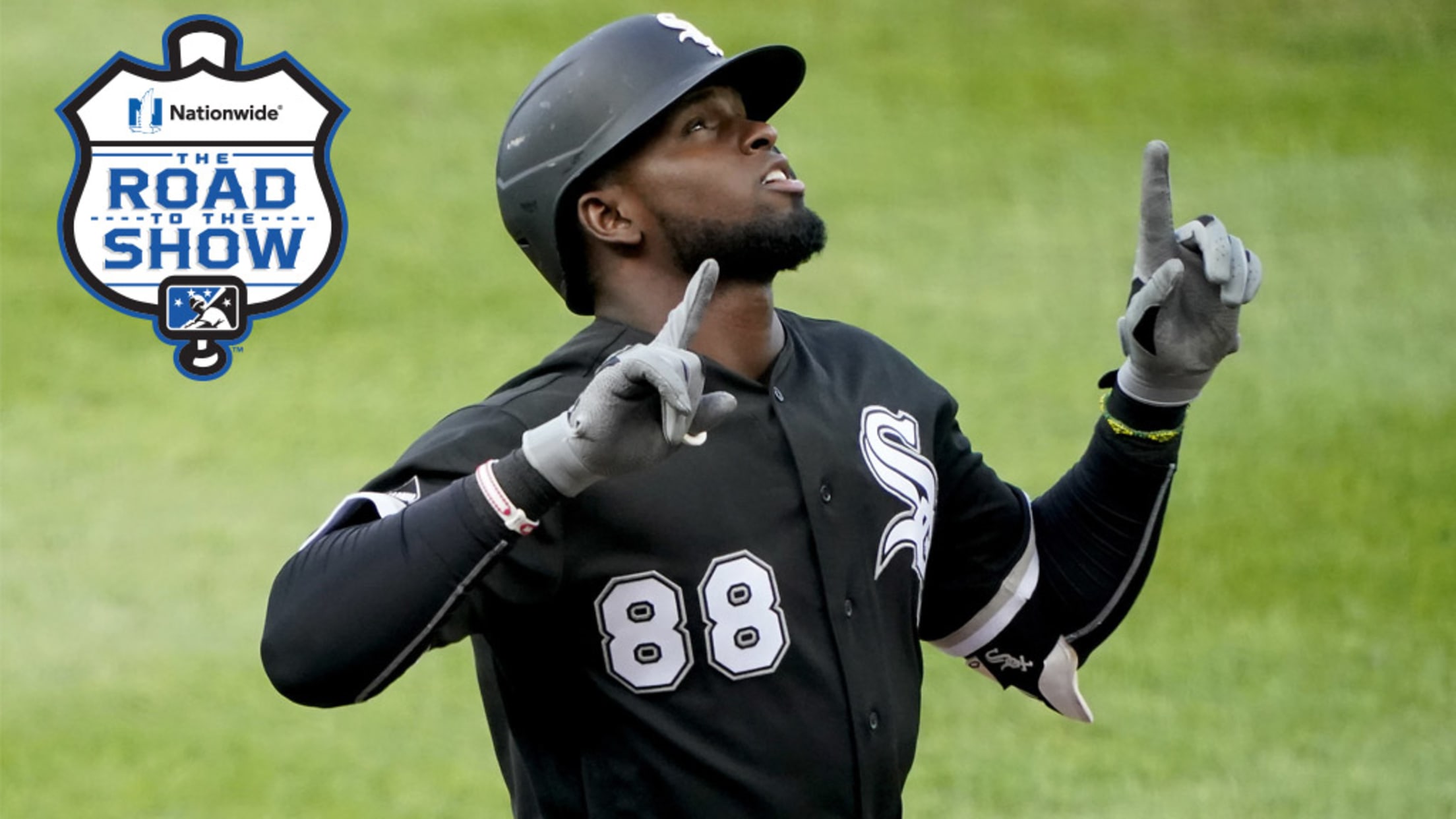 There is no Minor League season, and that means there are no Minor League stats. That's a bummer for those of us who love following the growth of the game's brightest youngest talents through their numbers. The adage goes that you should never scout the stat line, but numbers at
Tigers promoting Mize, Skubal for MLB debuts
Detroit summoning Top-100 prospects, Paredes to help big club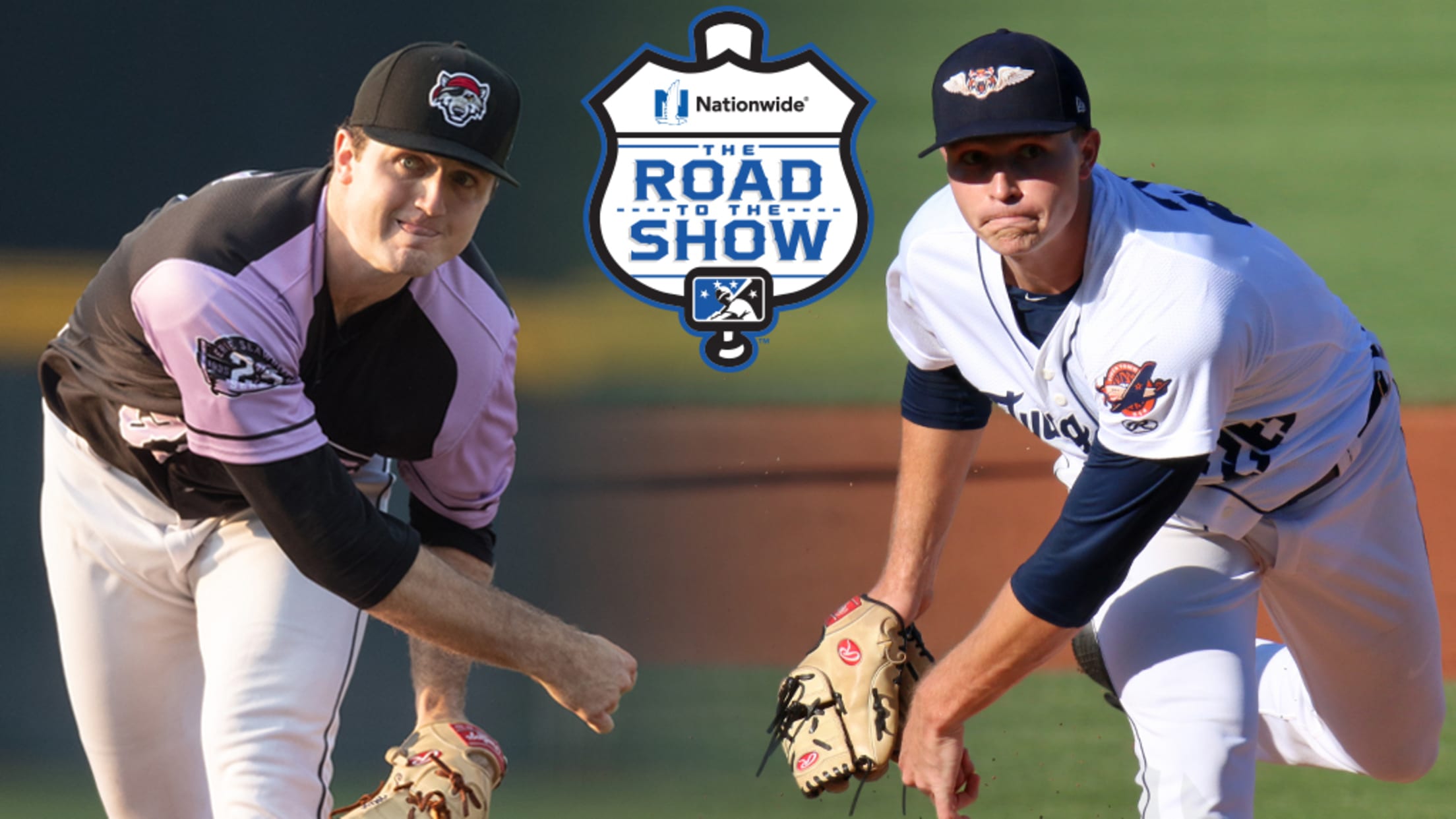 The welcome wagon is about to kick into overdrive in the Motor City. The Tigers are promoting No. 2 prospect Casey Mize, No. 5 Tarik Skubal and No. 6 Isaac Paredes to the Major Leagues this week, the club announced Monday. Paredes is joining the club today as fellow infielder
Prospects in the Tigers' 2020 player pool
Nine of club's top 10 prospects to play in Detroit, Toledo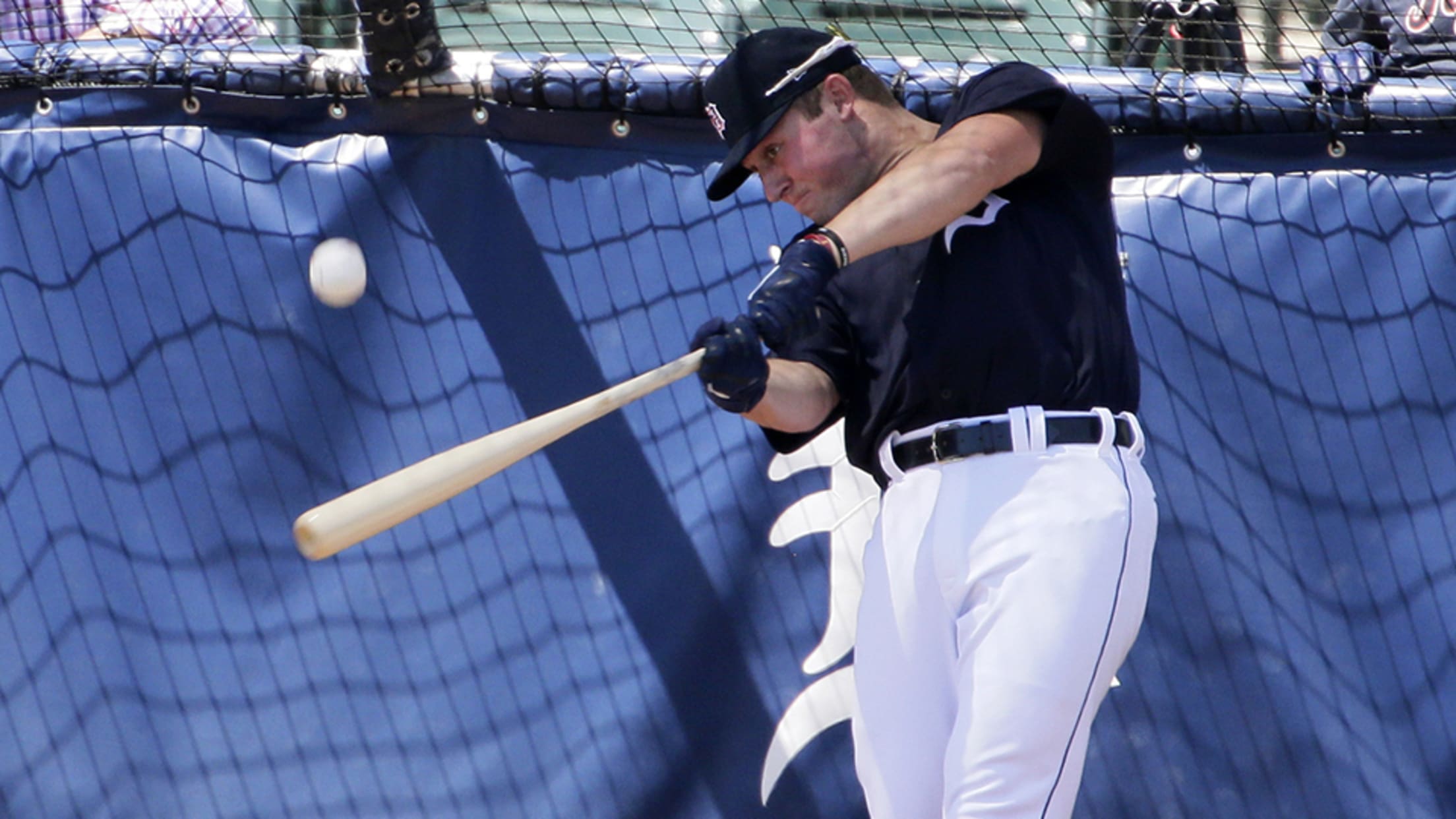 As part of the new rules for the 2020 Major League season, each of the 30 organizations will maintain a 60-man player pool for the duration of the campaign. Some members of the player pool will feature on the active Major League roster while others will work out at an
The Road to The Show™: Casey Mize
Top pick breezing through Tigers system with dominant arsenal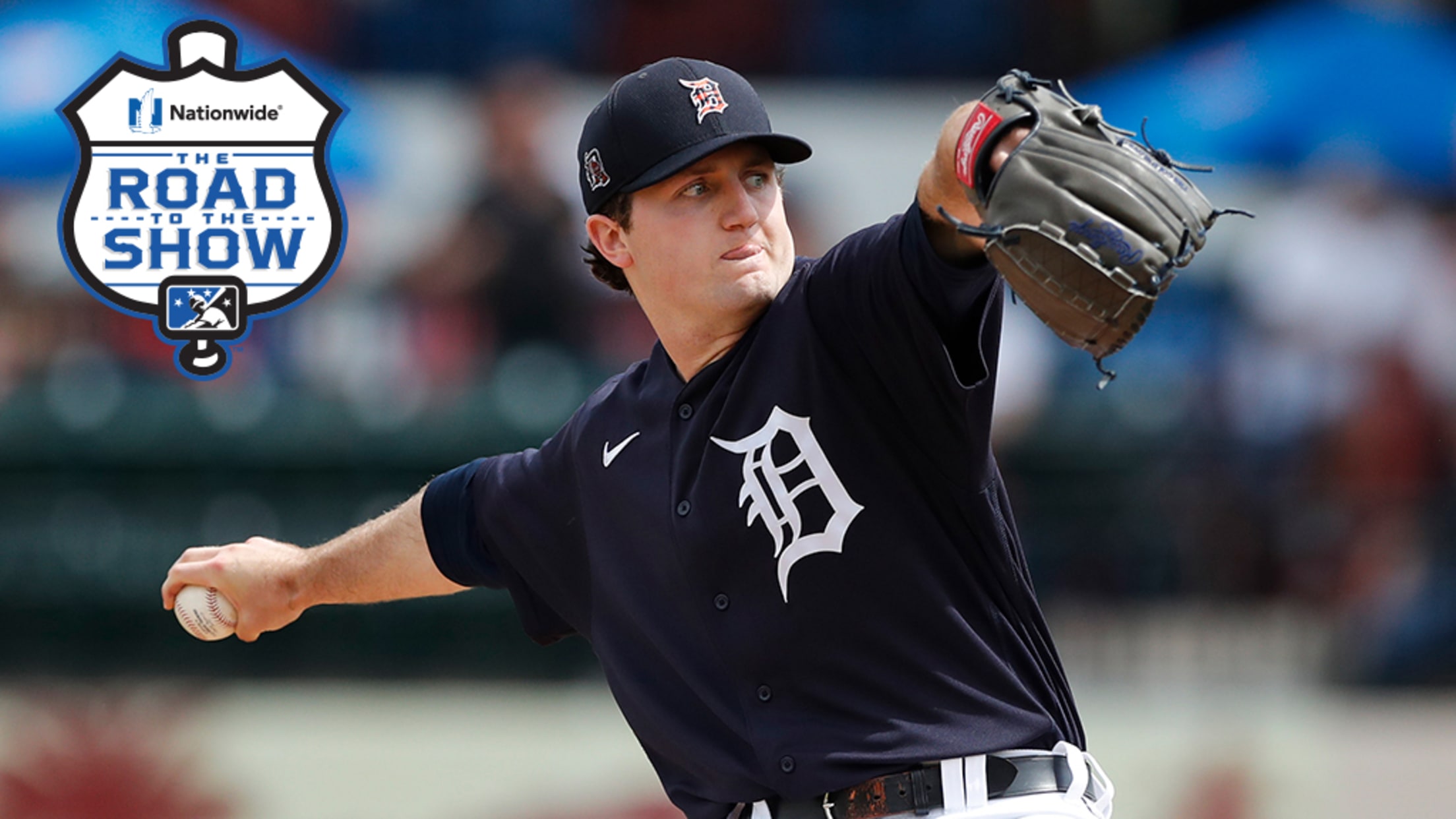 Each week, MiLB.com profiles an elite prospect by chronicling the steps taken to reach the brink of the Major Leagues. Here's a look at Tigers right-hander Casey Mize. There's always plenty of hype, fanfare and superlatives that surround players when they're the No. 1 overall Draft pick. Casey Mize has
Best MiLB.TV streams of 2019: Dynamic debuts
Soroka, Mize, Crawford dominate on hill; Robert homers twice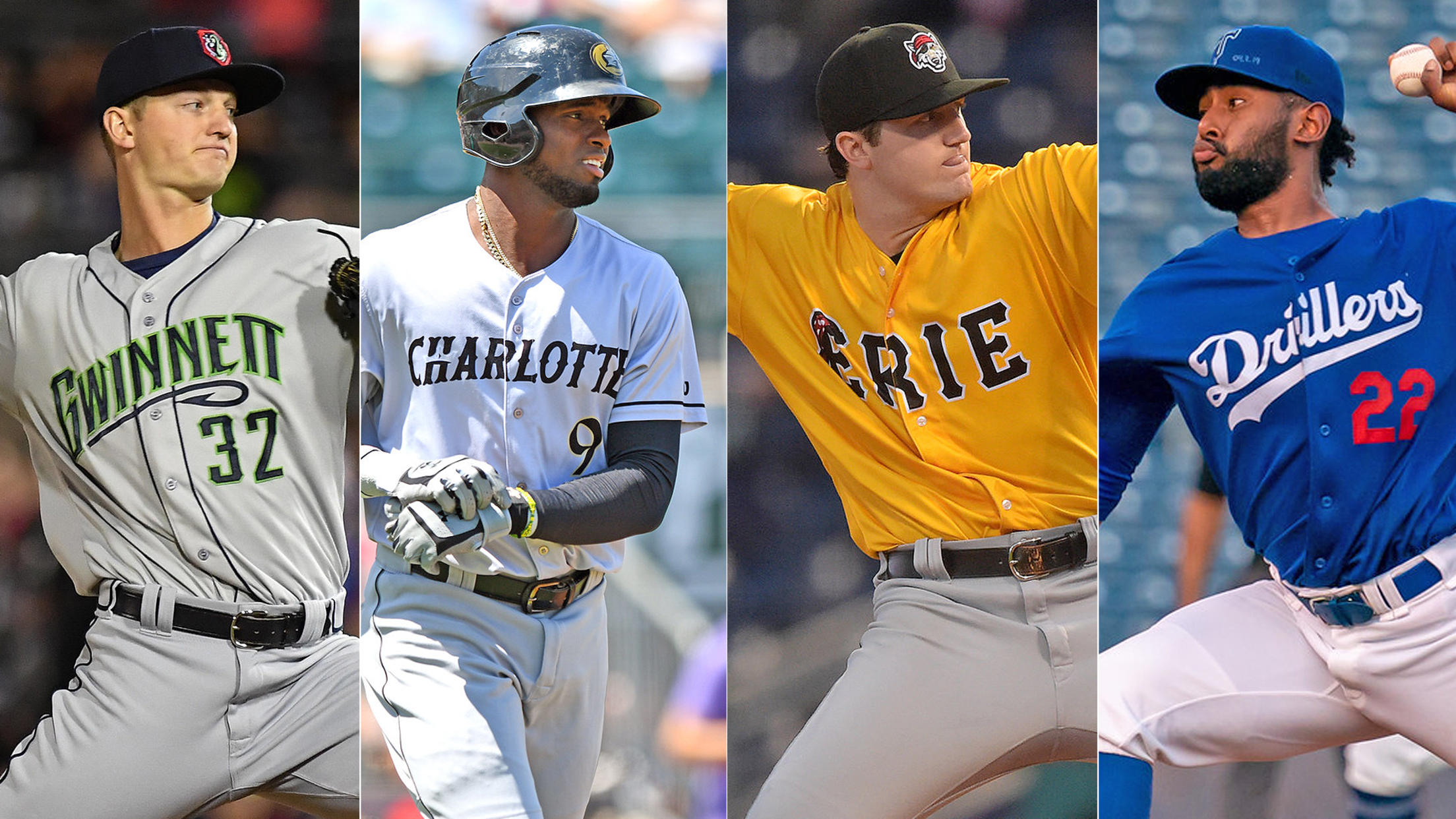 A player debut -- be it season, level, club or organization -- comes with a variety of emotions. Faced with unfamiliar surroundings, prospects often admit to being nervous or anxious while being geared up to prove themselves in front of new coaches and teammates. Of course, sometimes they're just exhausted
Fans' guide to the best 2019 MiLB.TV games
From Mize to May, 10 standout performances to relive right now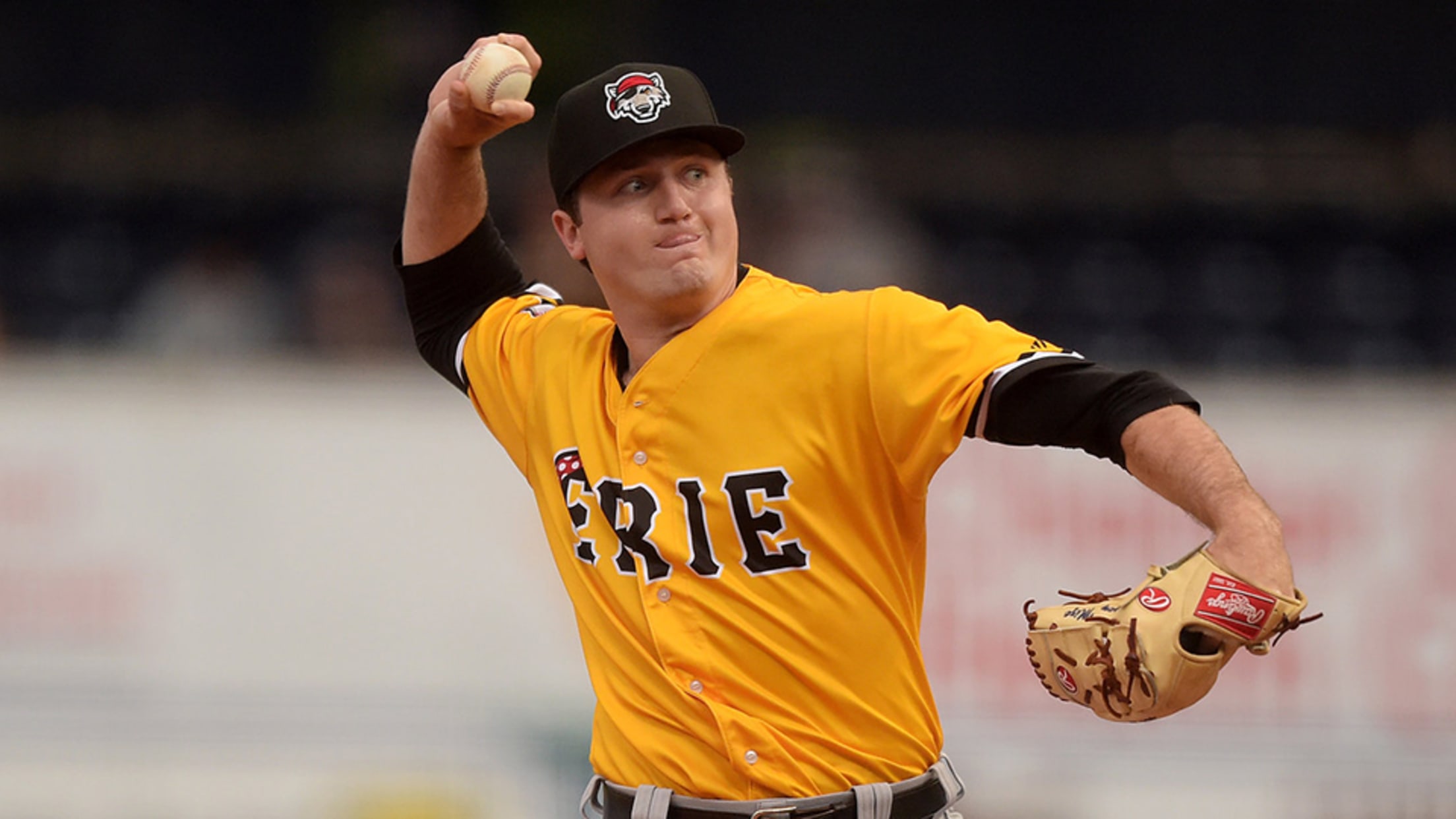 No-hitters. One game, one man, four home runs -- and a cycle. Epic entertainment.The 2019 Minor League Baseball season was full of amazing performances by individuals and teams alike. Now you can rewatch all these feats with a free MiLB.TV preview! (Non-subscribers will only need to create a MiLB.com account
Tigers notes: Preparing for pitching logjam
Detroit will need to sort out which top arms will open in Toledo, Erie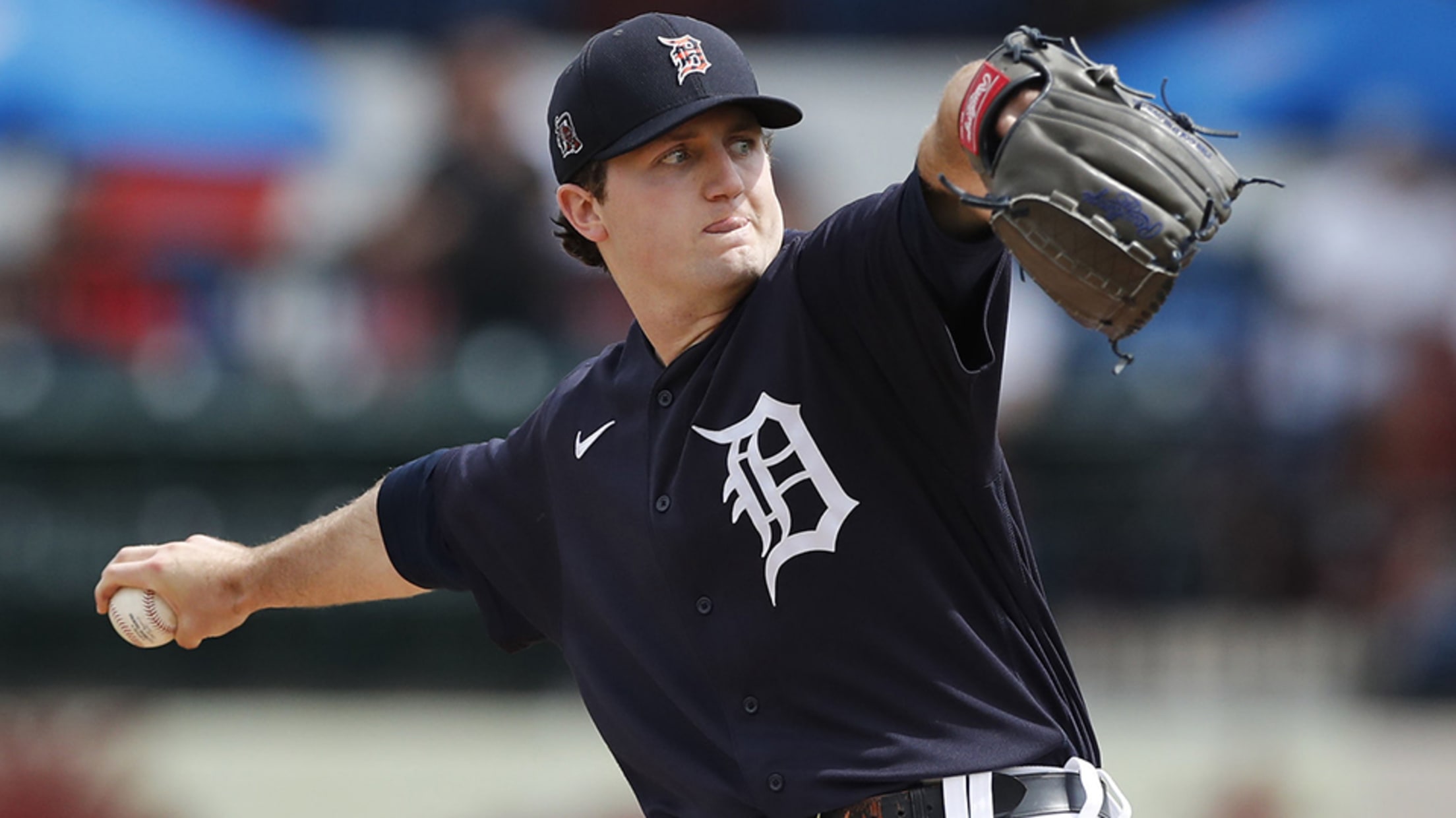 LAKELAND, Florida -- When a question came up about Joey Wentz, who joined the Tigers from the Braves at last year's Trade Deadline, Detroit vice president of player development Dave Littlefield offered a reply that sums up his farm system and applies to most of his club's top prospects these
Mize grabs spotlight amid Tigers slugfest
No. 7 overall prospect showcases arsenal, spins two hitless frames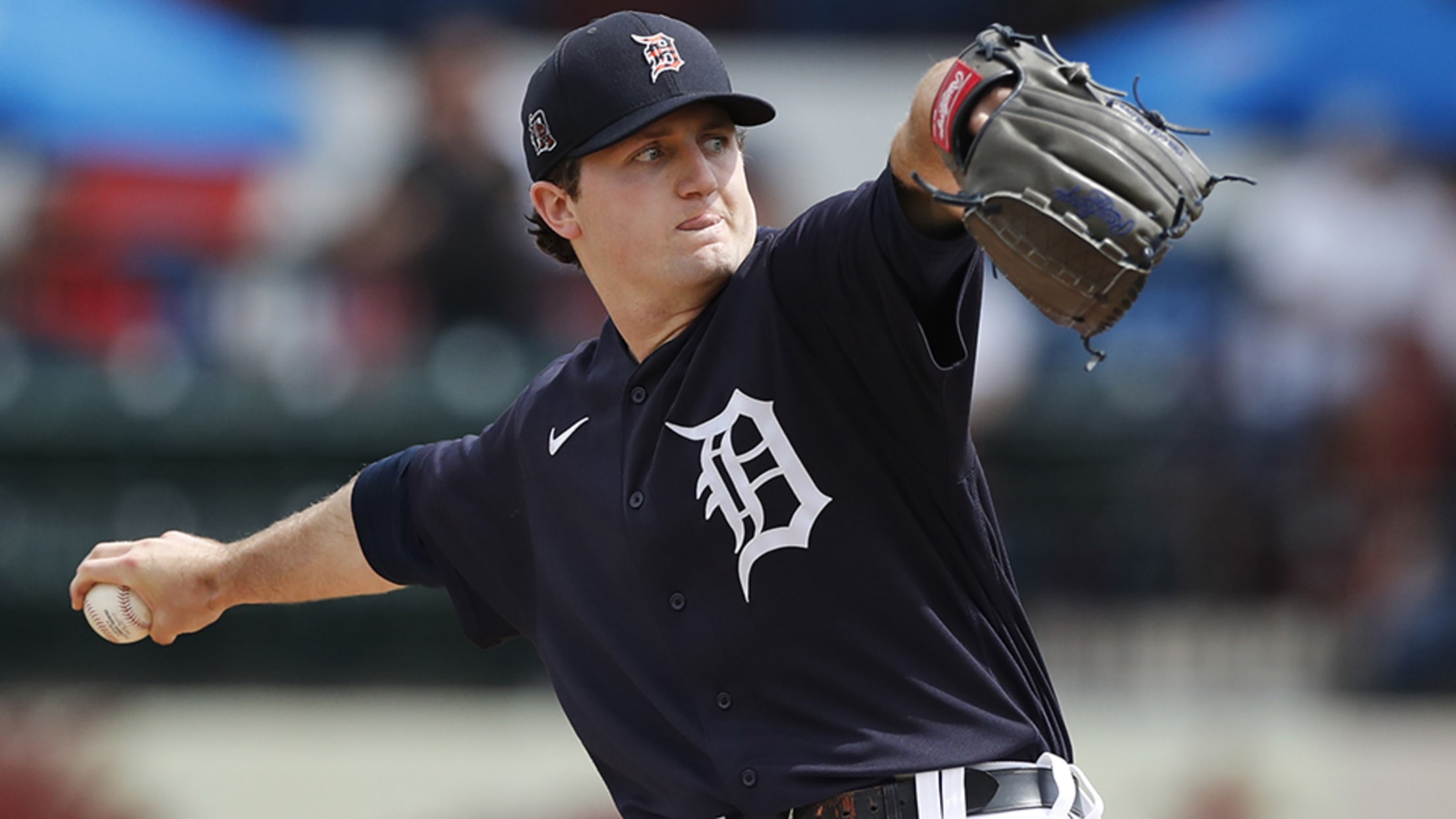 In a game that featured 11 home runs, Casey Mize found a way to draw attention to the mound.MLB.com's No. 7 overall prospect tossed two hitless innings with a walk and two strikeouts as the Tigers topped the Yankees, 15-11, on Thursday at Joker Marchant Stadium in Lakeland, Florida.
Toolshed: Non-roster invitees to follow
Madrigal, Rutschman, Gore worth watching in Spring Training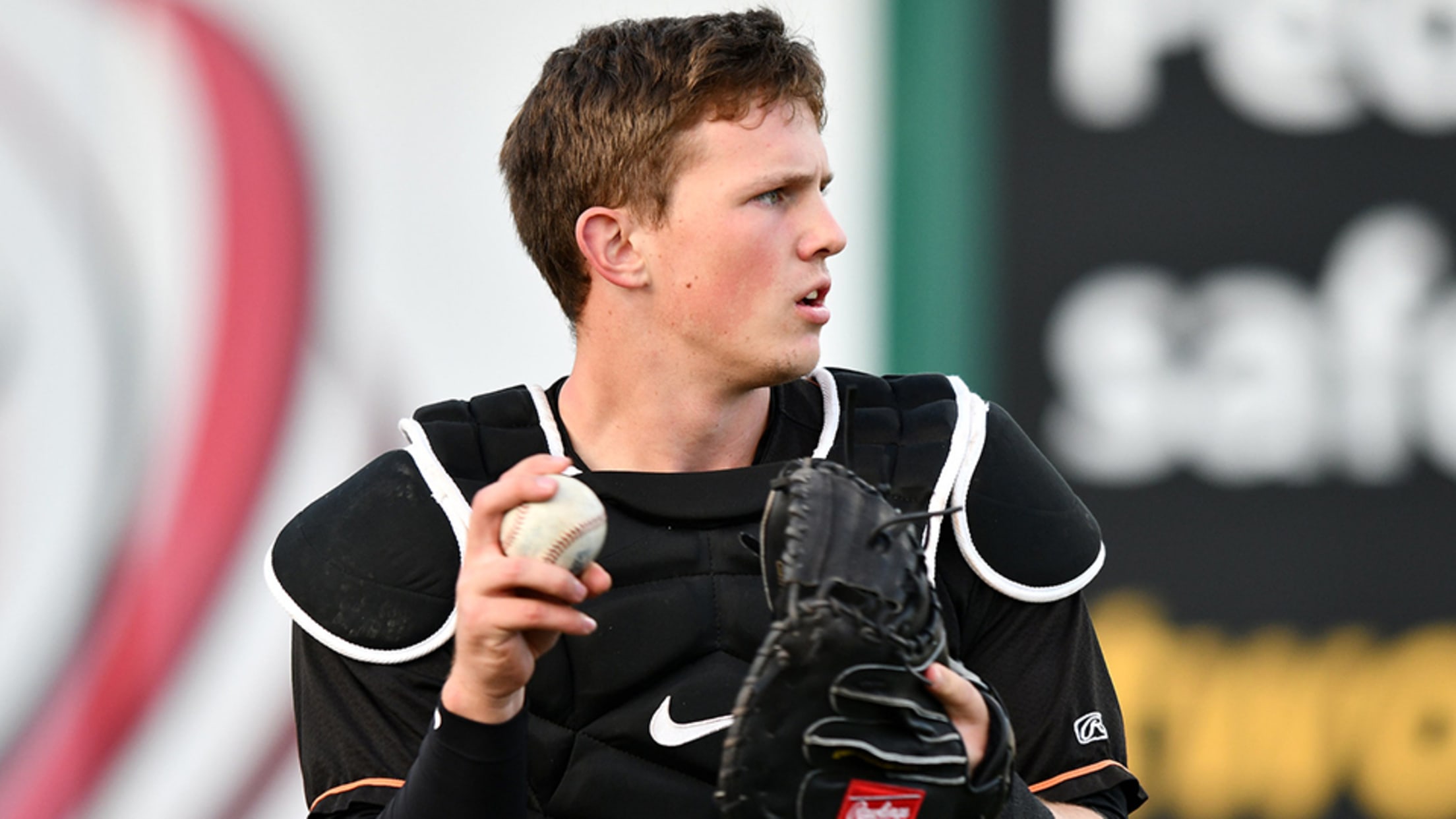 Saturday means the start of February, which means the start of Spring Training, which means the return of baseball.The storylines will pile up with players descending on Arizona and Florida in the coming weeks. Some of them are not on 40-man rosters but will still participate in Major League camp
Tigers' spring invitees pitch perfect
Detroit well-armed in Grapefruit League with Mize, Manning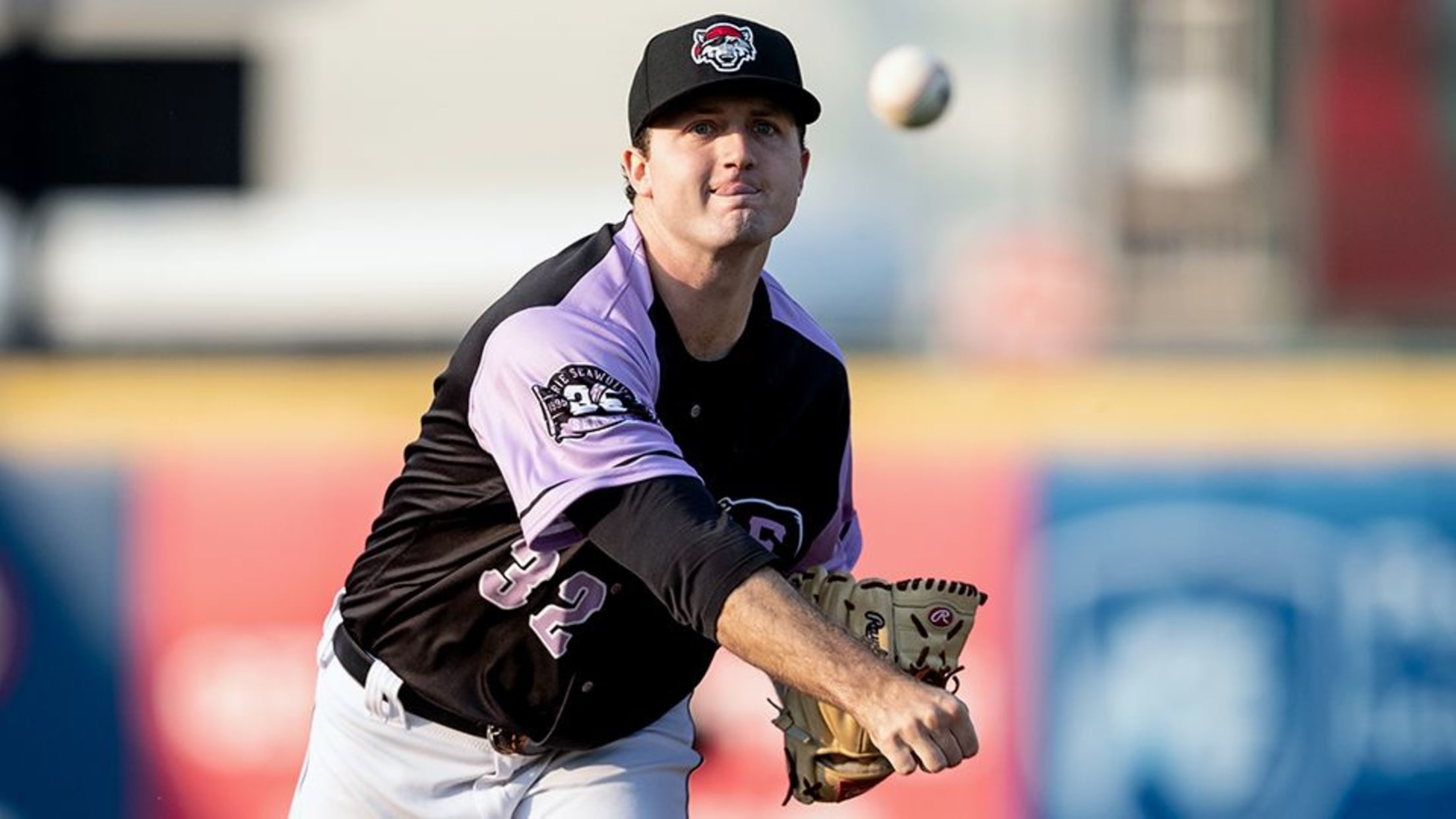 The Tigers have invited 25 non-roster players to Major League Spring Training -- and the future is getting ever closer. Six of the organization's top 30 prospects will suit up in Lakeland, Florida, for Grapefruit League action.Among the invitees were three of the franchise's top four prospects -- No. 1
Mize's no-hitter is Performance of Year
Top Tigers prospect allowed two baserunners in Double-A debut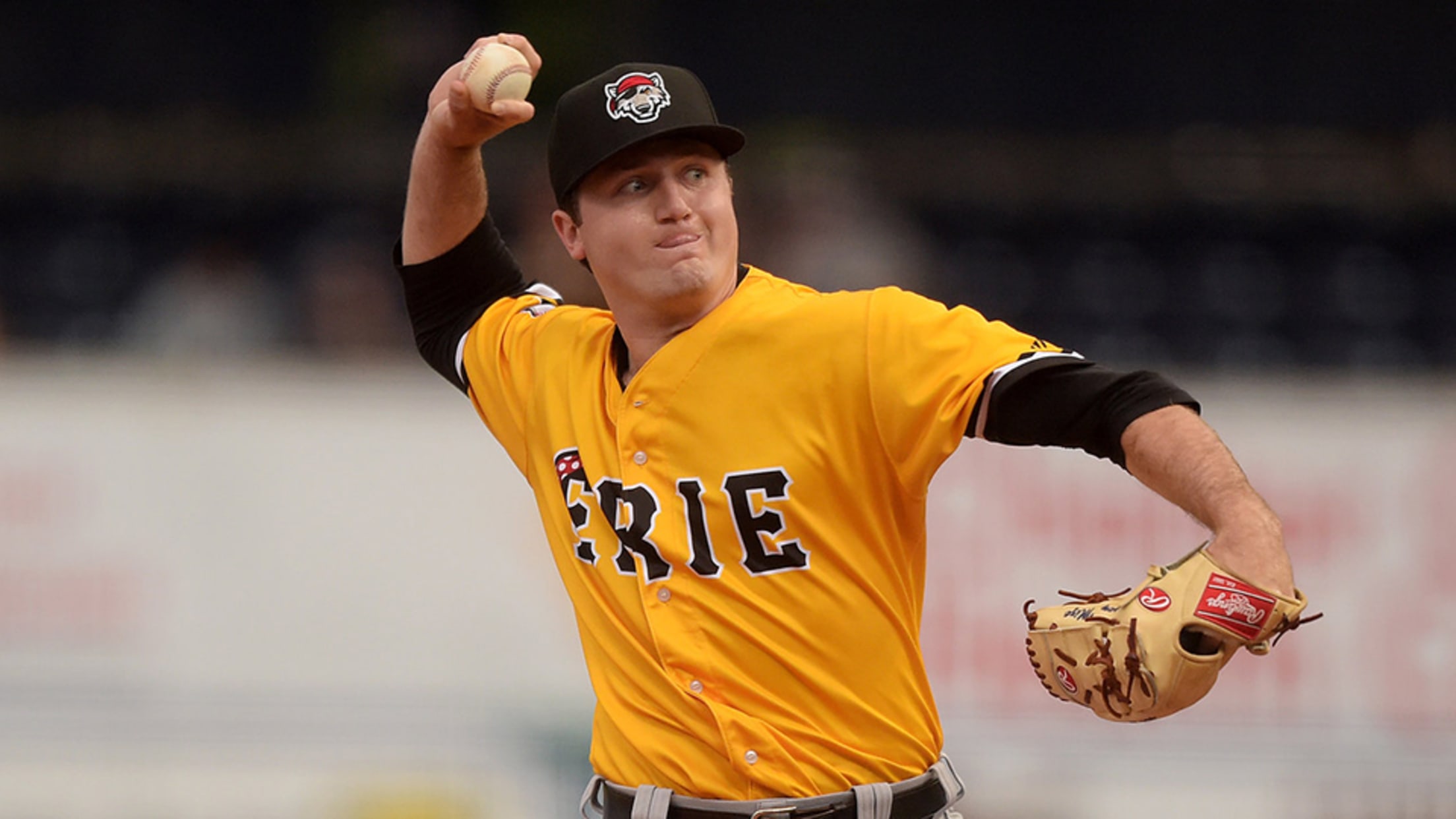 Casey Mize can always count on his friends back home in Alabama to keep him grounded, even when he's at the top of his game.MLB.com's No. 7 overall prospect had just thrown a no-hitter in his Double-A debut for the Erie SeaWolves, somehow surpassing the ample hype that has followed him since
Tigers' Mize shut down for rest of season
Baseball's No. 2 prospect will skip next three SeaWolves starts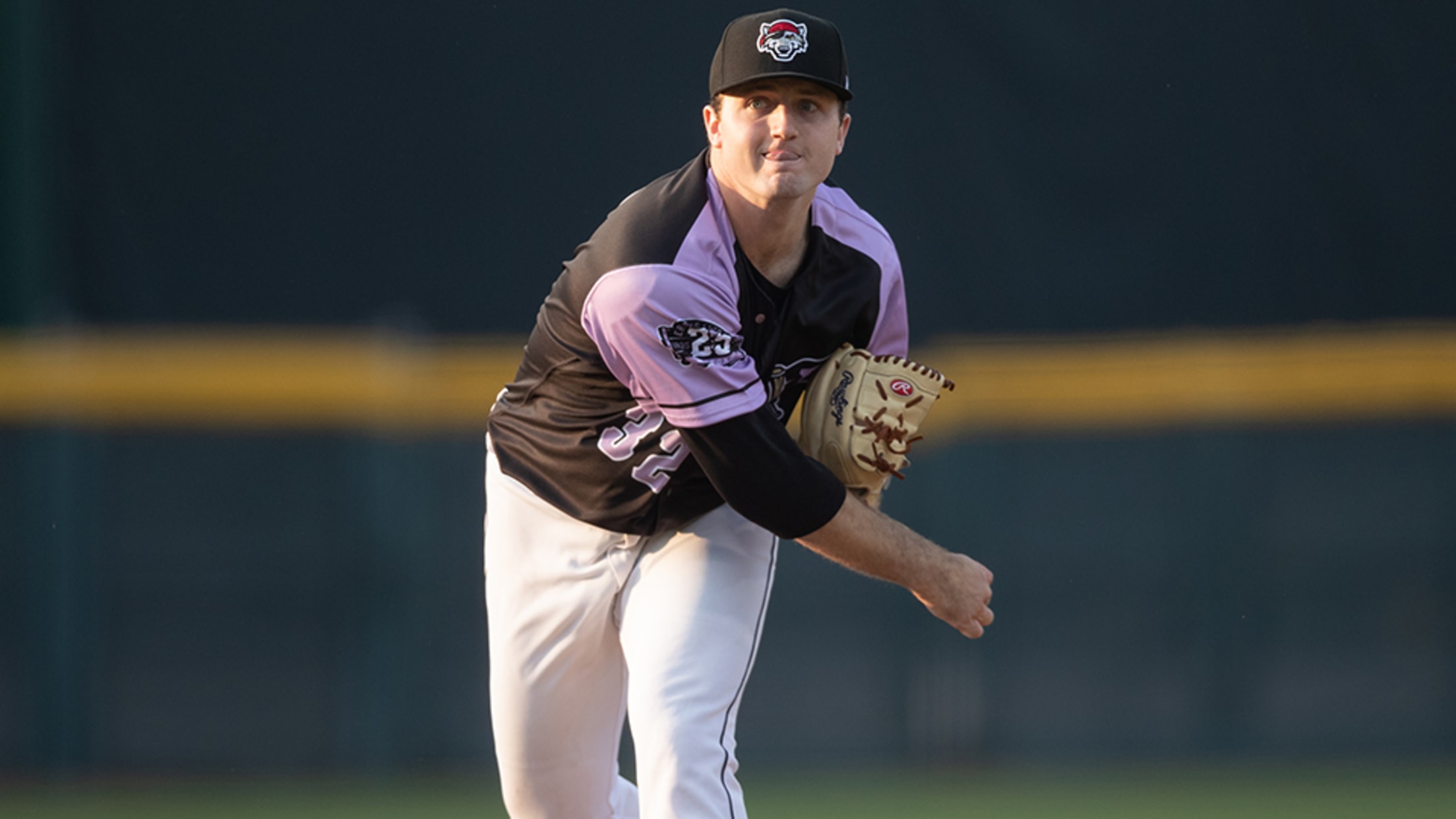 The regular season is winding down, but Casey Mize's year is ending a little early. The top Tigers prospect was shut down for the final two weeks after logging 109 1/3 innings in his first full season, Detroit vice president of player development Dave Littlefield told reporters Wednesday. Mize will remain
Prospect Roundup: Games of July 26
Braves' Langeliers goes deep; Tigers' Mize returns to form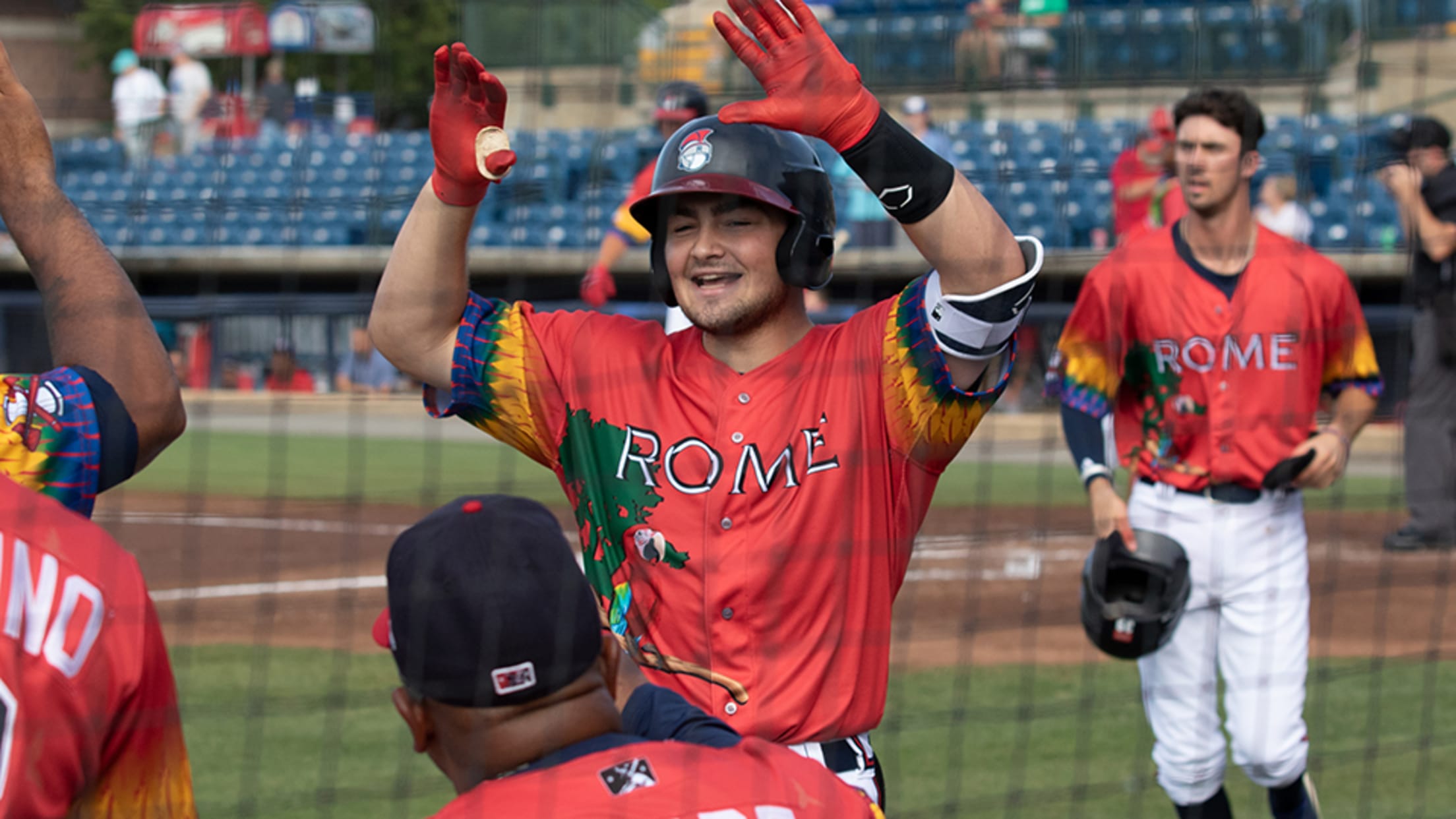 Braves C Shea Langeliers, Class A Rome: 3-for-4, HR, 3 RBIs, R -- It's been a slow start for the Braves' first-round pick, but he had his best night as a professional on Friday. After grounding out in the first inning, Langeliers worked the count full in the fourth before sending
Head of the Class: Double-A
Braves' Waters, Tigers' Mize sparkled during season's first half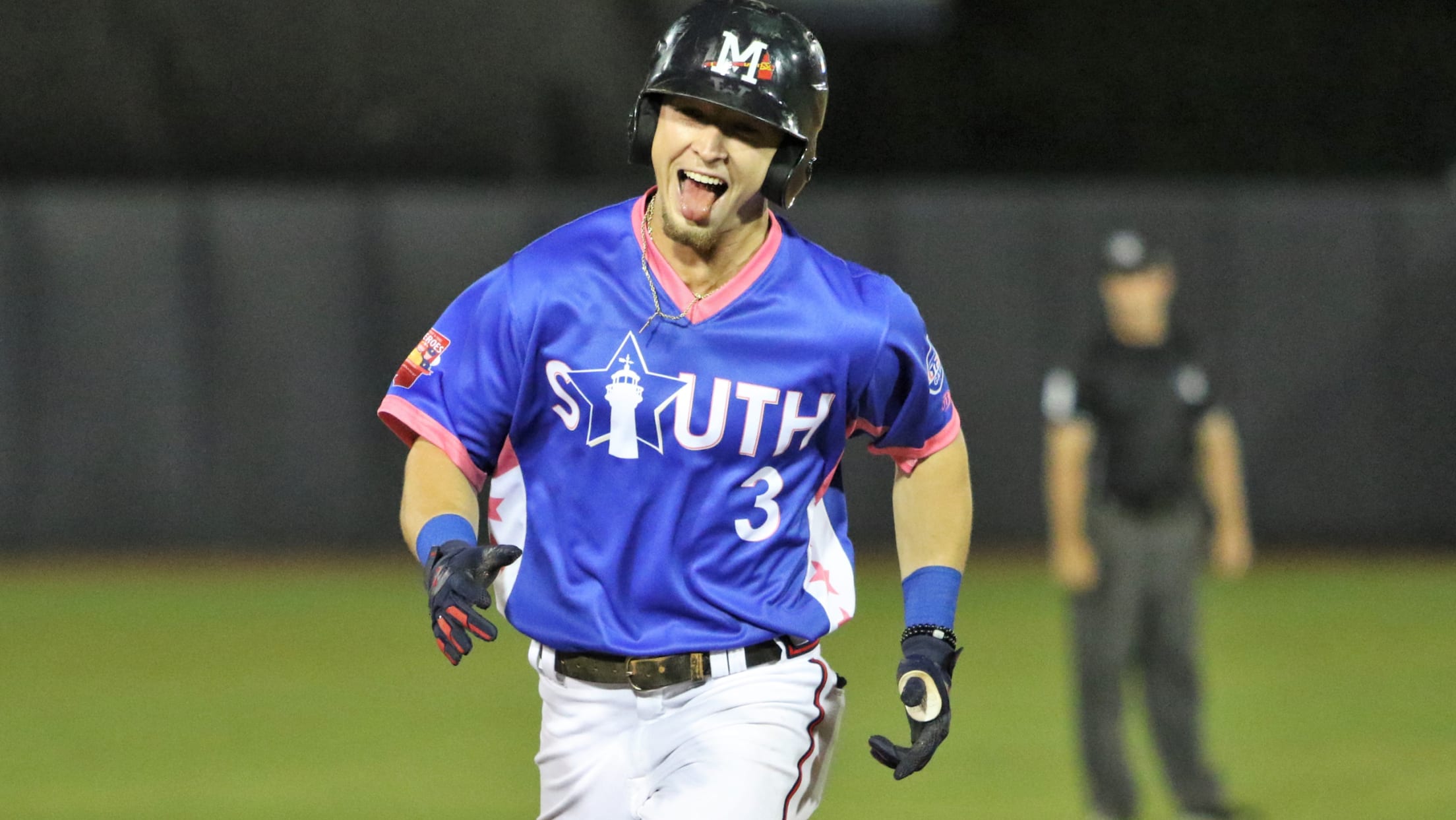 With All-Star Games approaching across the Minor Leagues, members of the MiLB.com staff are looking back at some of the most notable performers from the first half of each of the four full-season levels and who could take off in the months to come. After looking at the Class A  and Class
2019 Eastern League All-Star Game Rosters Announced
Flying Squirrels host All-Star Game for first time on Wednesday, July 10 at The Diamond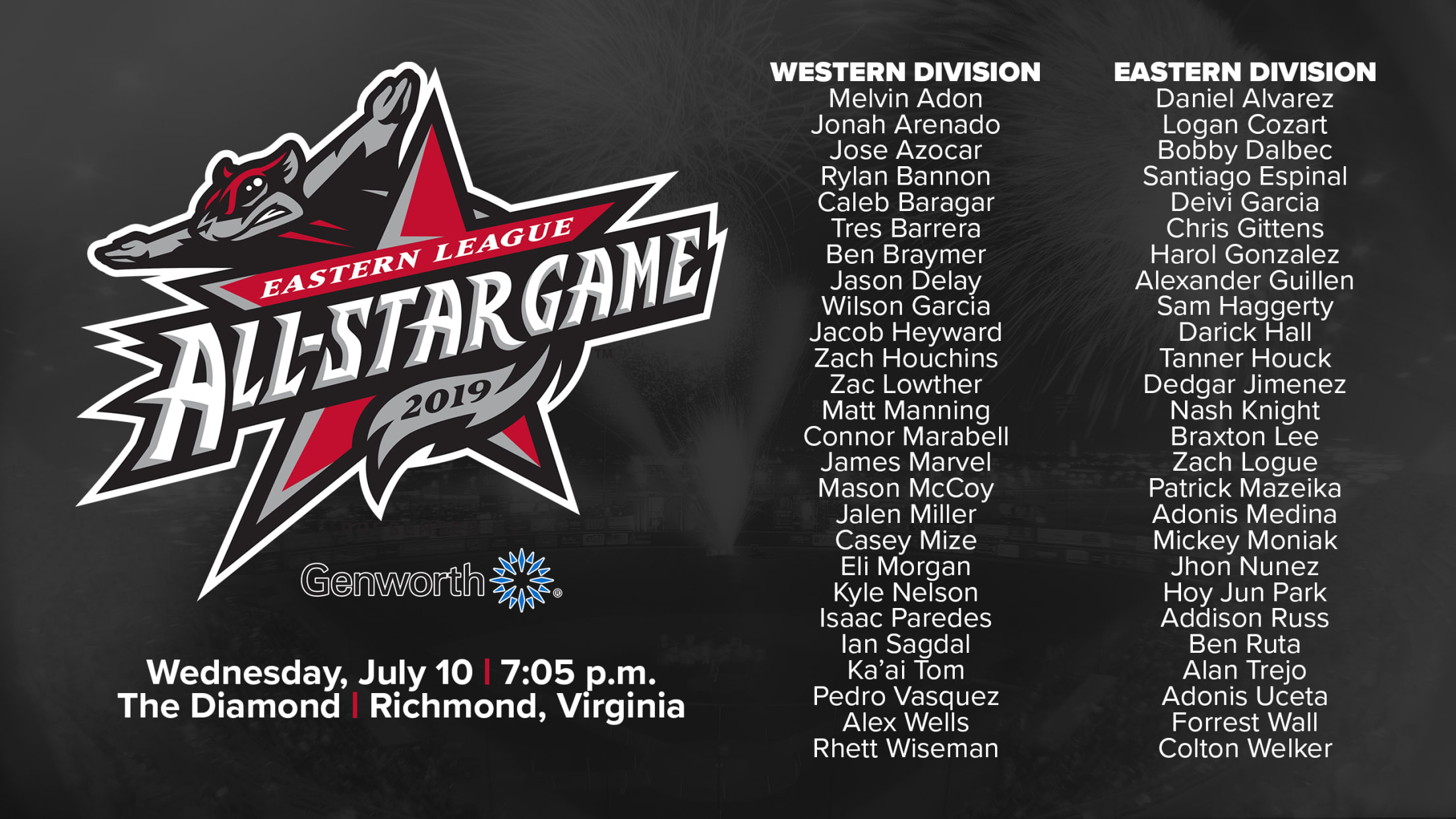 RICHMOND, Va. - The Richmond Flying Squirrels, in conjunction with the Eastern League of Professional Baseball, announced the rosters on Monday for the 2019 Eastern League All-Star Game, which will take place at The Diamond on Wednesday, July 10 at 7:05 p.m. The Flying Squirrels are hosting the event for
Tigers place Mize on injured list
Top pitching prospect leaves Thursday's Erie start in the third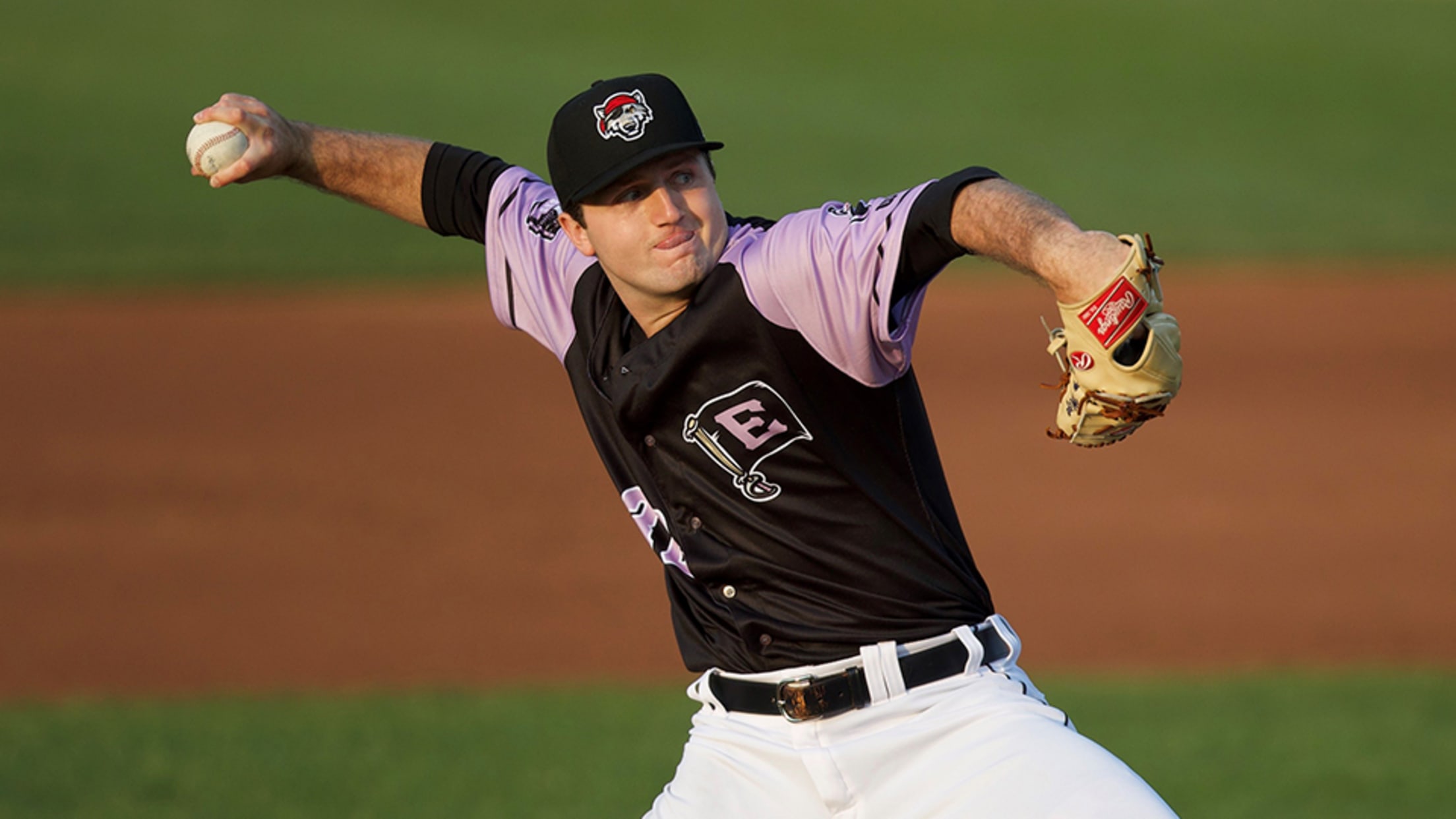 Casey Mize's starts are always highly anticipated, but his latest outing hit an early snag. The top Tigers prospect left Thursday's appearance after throwing a season-low 2 1/3 innings in Double-A Erie's contest at Reading. According to MLB.com, Mize was pulled due to right shoulder soreness. Detroit placed the right-hander on
Prospect Roundup: Games of June 7
Jays' Reid-Foley dominates; Brewers' Feliciano homers again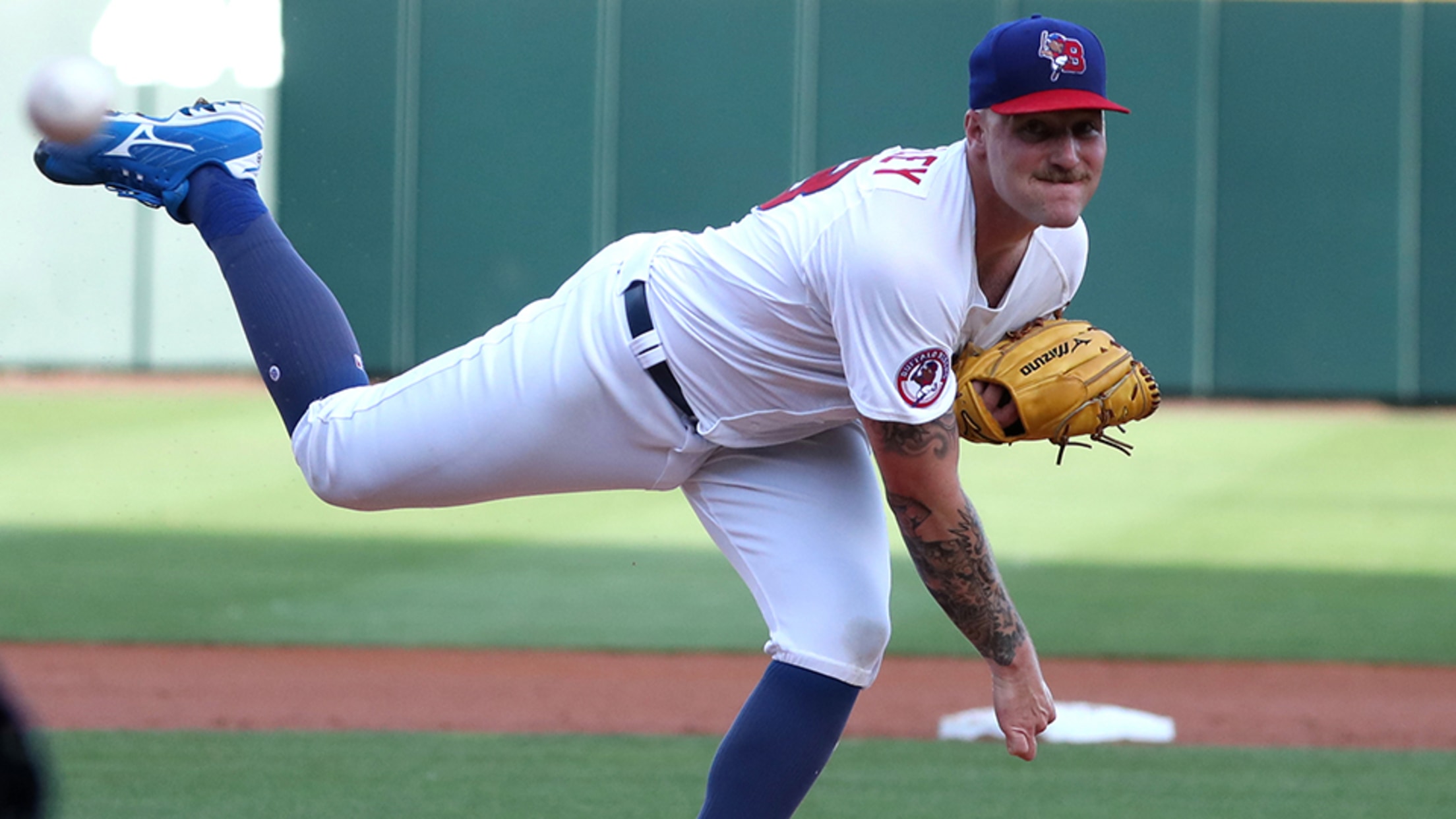 Blue Jays RHP Sean Reid-Foley, Triple-A Buffalo: 7 IP, 2 H, 0 R, 2 BB, 6 K -- Toronto's No. 7 prospect won his second straight start for the Bisons. Reid-Foley struck out the side in the first inning on 11 pitches, then fanned Andrew Romine to open the second. He
SeaWolves' Mize extends shutout streak
No. 6 overall prospect scatters six hits, fans five in six innings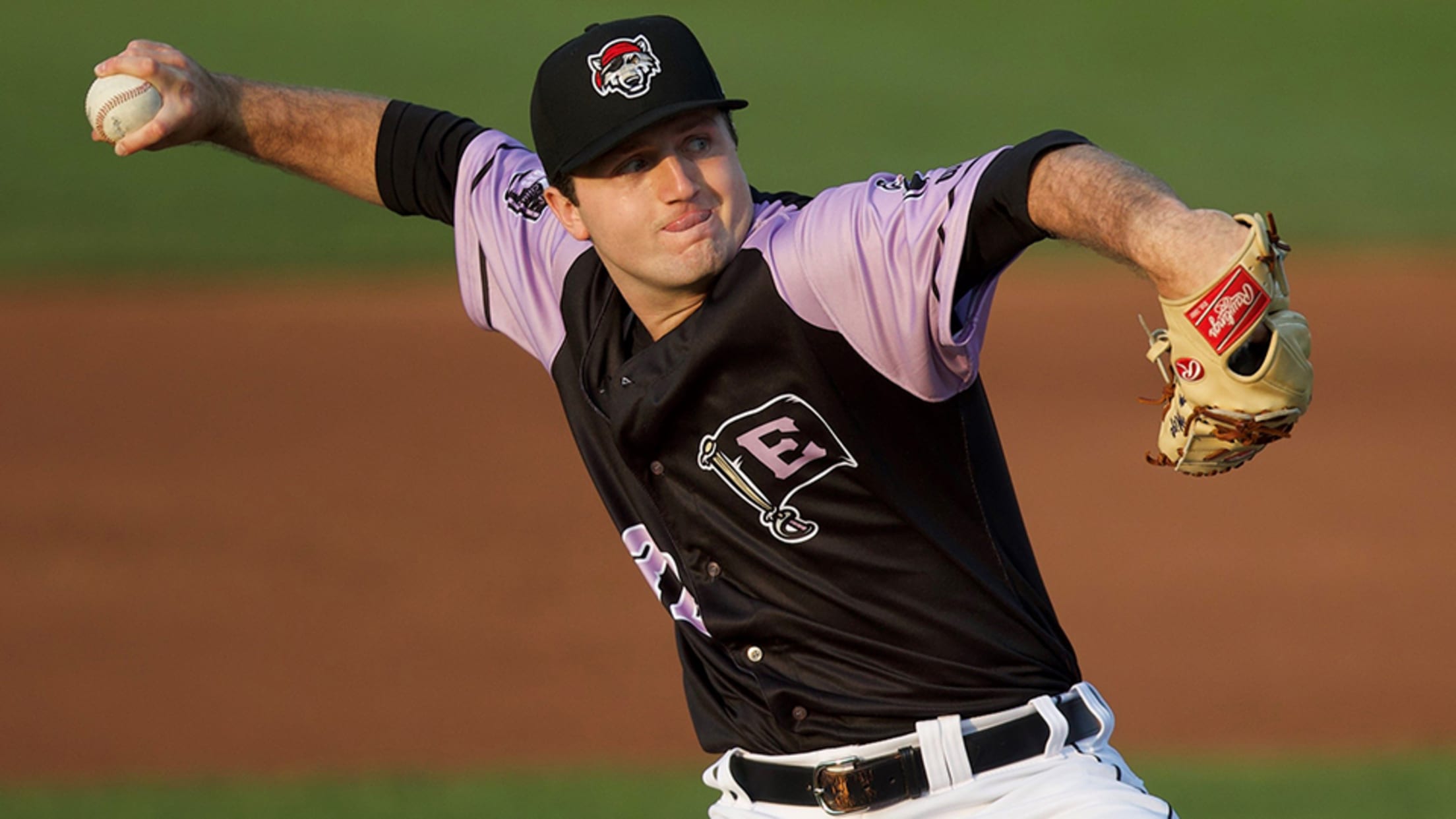 Casey Mize loves a challenge. He also embraces rising to the occasion.MLB.com's No. 6 overall prospect extended his scoreless streak to 20 innings on Friday, scattering six hits over six frames, as Double-A Erie downed Akron, 4-1, at UPMC Park. He struck out five and walked two.
Braves' Muller leads Pitchers of the Week
Atlanta's No. 12 prospect finds improved control at Double-A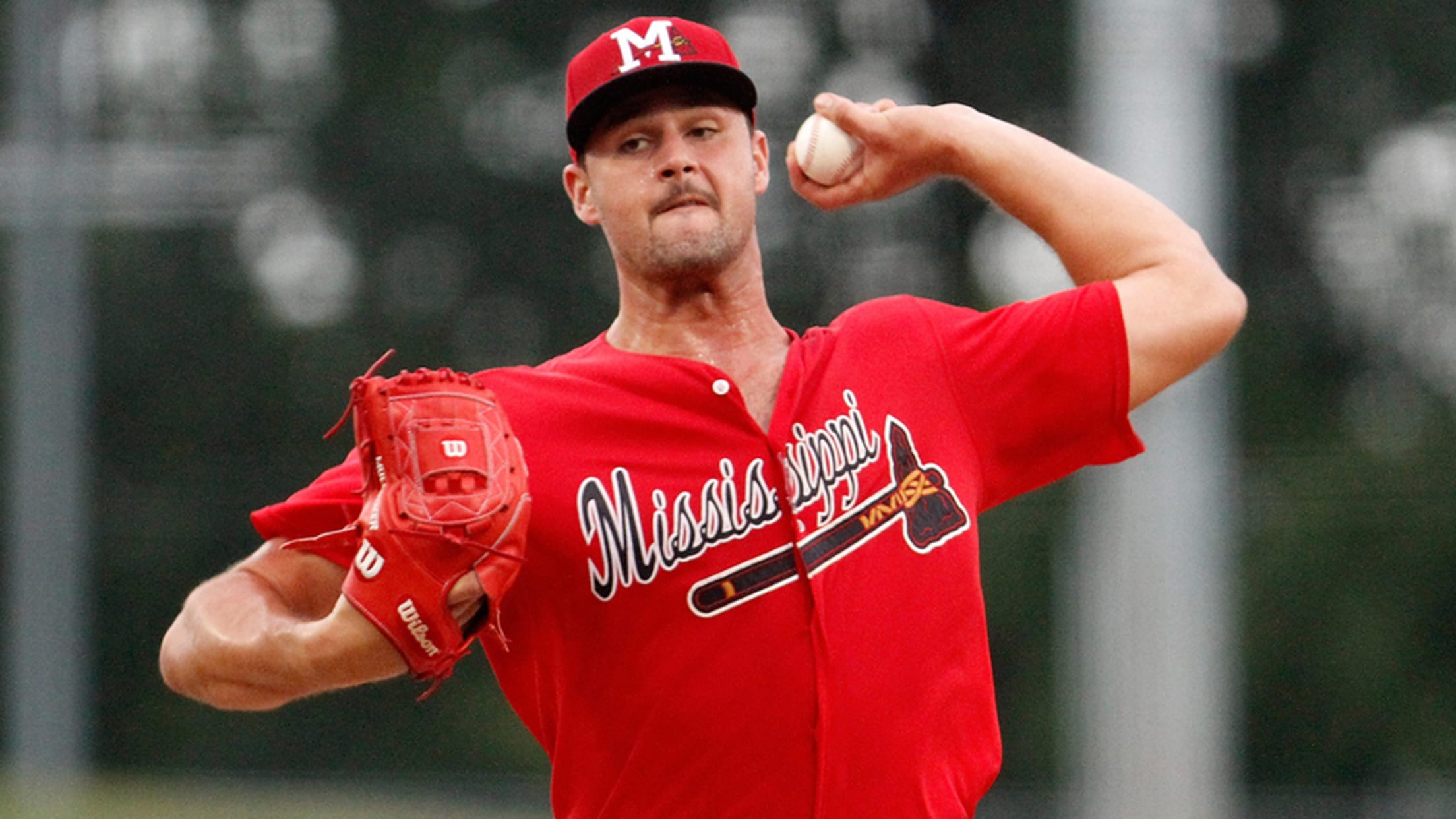 Kyle Muller has the size at 6-foot-6, 225 pounds. He has the stuff, highlighted by a return to the velocity that led him to be a second-round pick in 2016. But he didn't yet have the control in 2019 to make the whole package come together. Now he's got that,
Tom and Mize Win Weekly Awards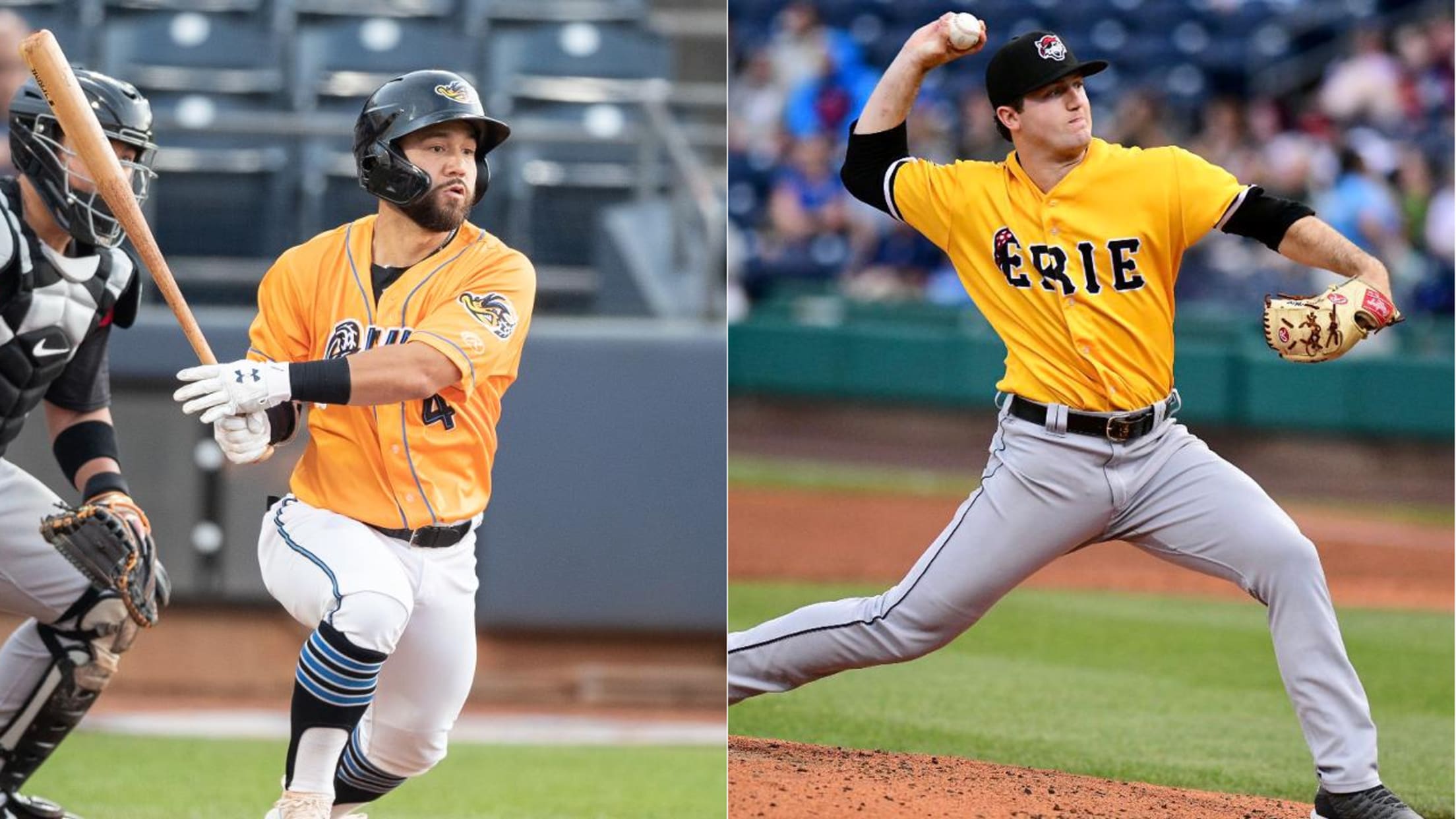 SCARBOROUGH, ME - The Eastern League is pleased to announce the winners of the Eastern League Player of the Week Award and Eastern League Pitcher of the Week Award for the period of May 20th through May 26th.
Mize delivers eight scoreless frames
No. 6 overall prospect allows four hits, fans six for SeaWolves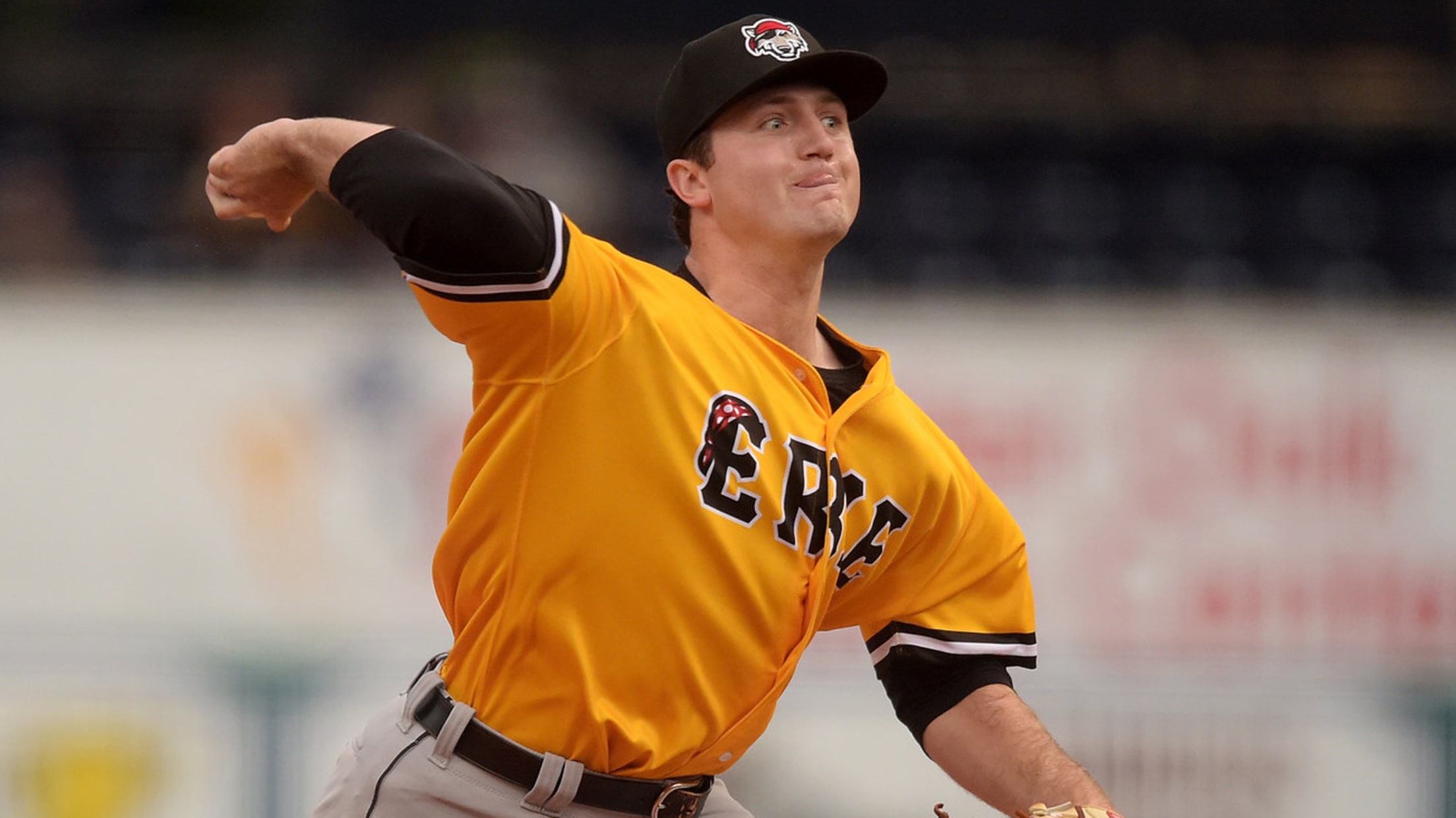 To hear Double-A Erie manager Mike Rabelo tell it, Casey Mize sounds like the dream for any baseball coach."If you were to put together a blueprint on how to be a pro, Casey Mize would be on the cover of that," Rabelo said.
Mize rebounds with six scoreless frames
Top Tigers prospect allows three hits, fans six for SeaWolves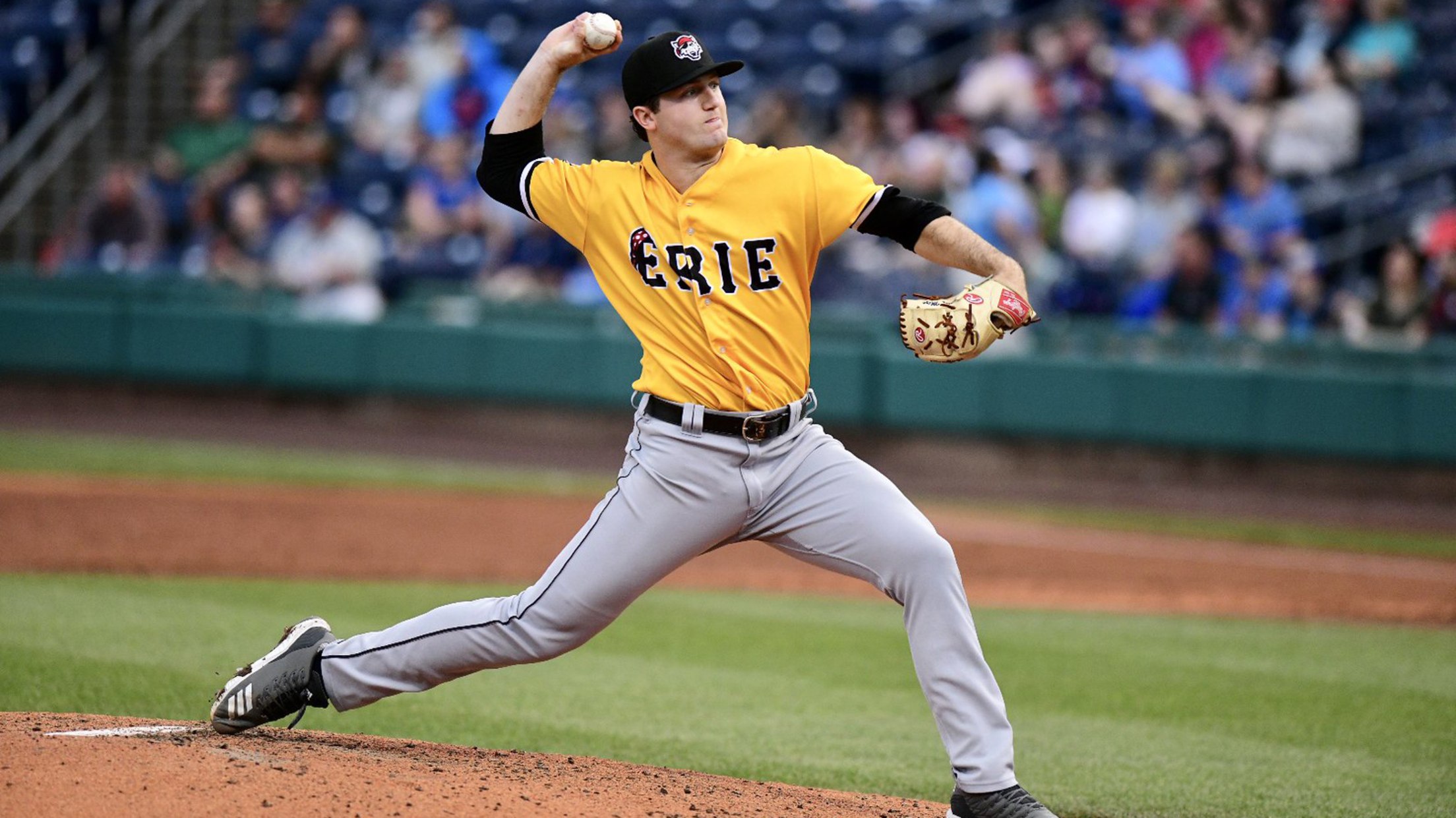 Casey Mize seemed more like himself on the mound Monday night.Detroit's top prospect allowed three hits while striking out six over six scoreless frames to help Double-A Erie defeat Hartford, 4-1, at Dunkin' Donuts Park.
Prospect Roundup: Games of May 10
Riley homers again; Cards' Gorman goes yard on birthday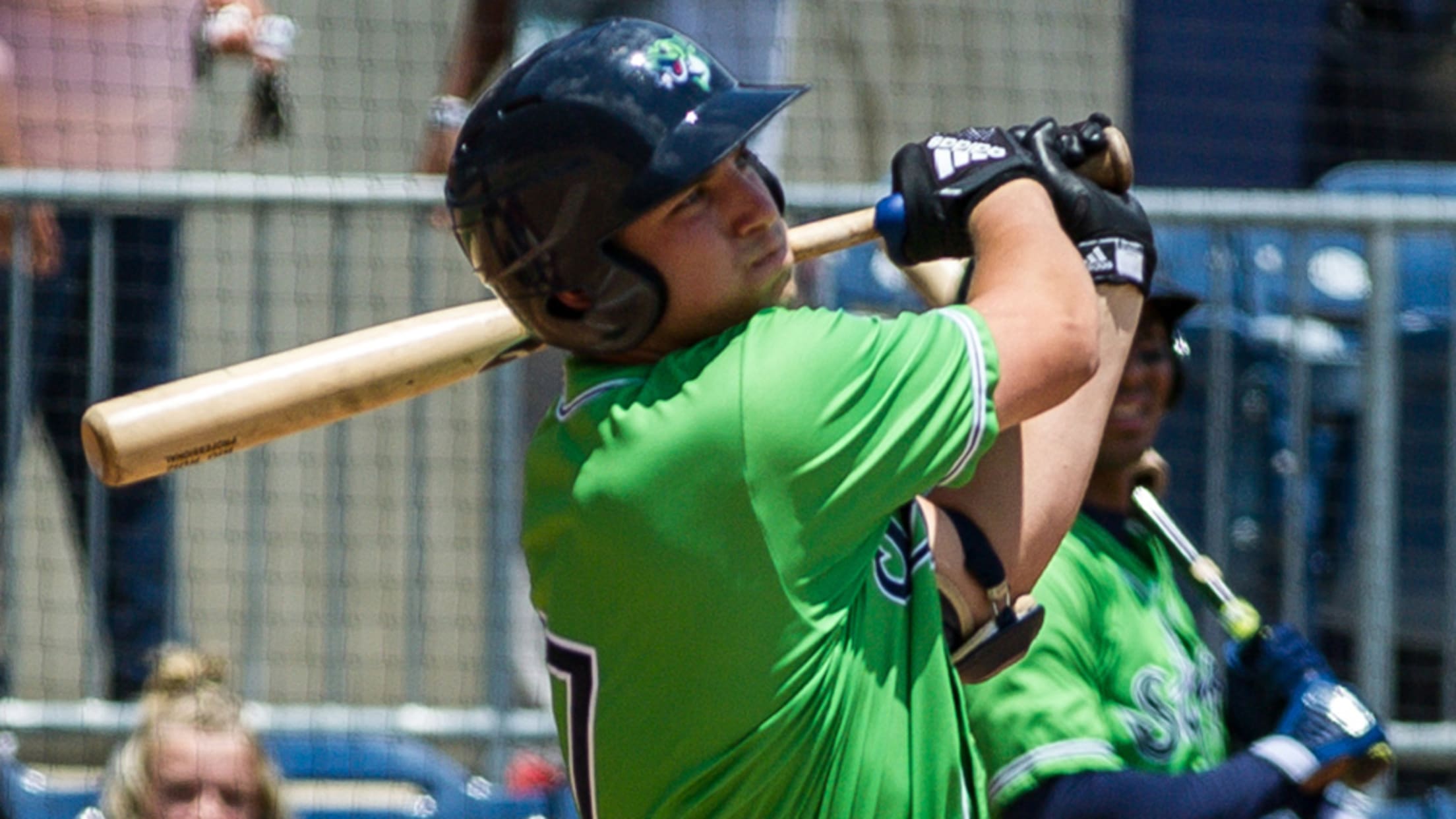 Braves 3B Austin Riley, Triple-A Gwinnett: 2-for-5, HR, RBI, 2 R -- The fourth-ranked Atlanta prospect continued his power surge, drilling his fourth long ball in as many games. In the first inning, he crushed a 3-1 offering from Pawtucket right-hander Chandler Shepherd over the left field wall for his 13th homer