Chiefs Announce 2019 Bobbleheads
Gorman, Hicks, Pujols, Baez lead the way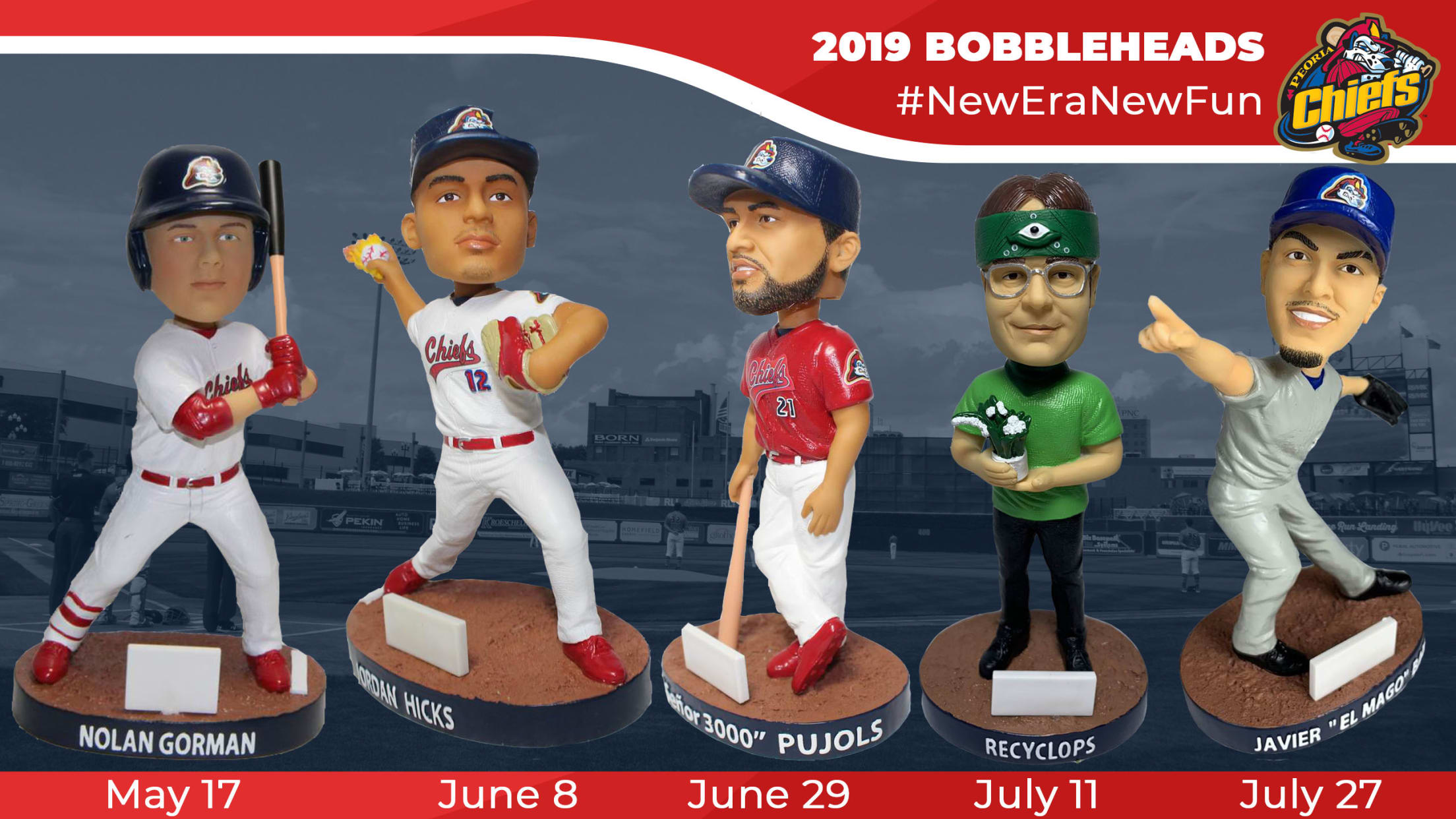 PEORIA, IL - The Peoria Chiefs have announced their first set of promotions for the 2019 season with six Bobblehead giveaways highlighting the 2019 promo schedule. Former Chiefs Nolan Gorman, Jordan Hicks, Albert Pujols and Javy Baez lead the way with a bobblehead of Recyclops from the popular TV show
Cards give Hicks big bump to 'The Show'
Club's No. 7 prospect jumping from Class A Advanced to Majors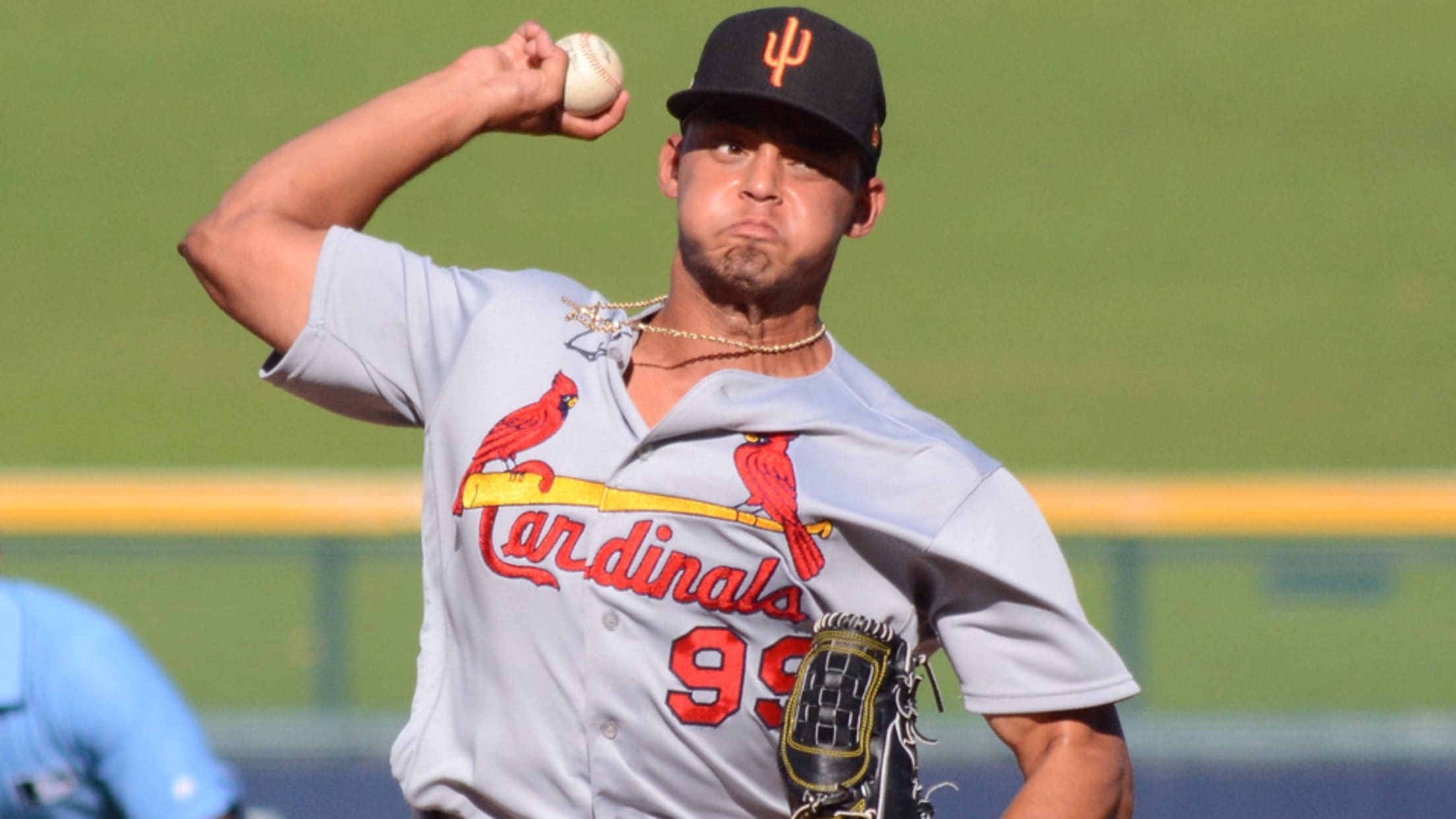 A few weeks ago, the buzz around Jordan Hicks was about him being late. Now it's all about his early arrival.The Cardinals No. 7 prospect will skip Double-A and Triple-A to begin the season on the Major League roster. MLB.com's Joe Trezza confirmed the St. Louis Post-Dispatch's initial report.
Hicks responds after Cards' reassignment
St. Louis' No. 7 prospect strikes out four over 2 2/3 innings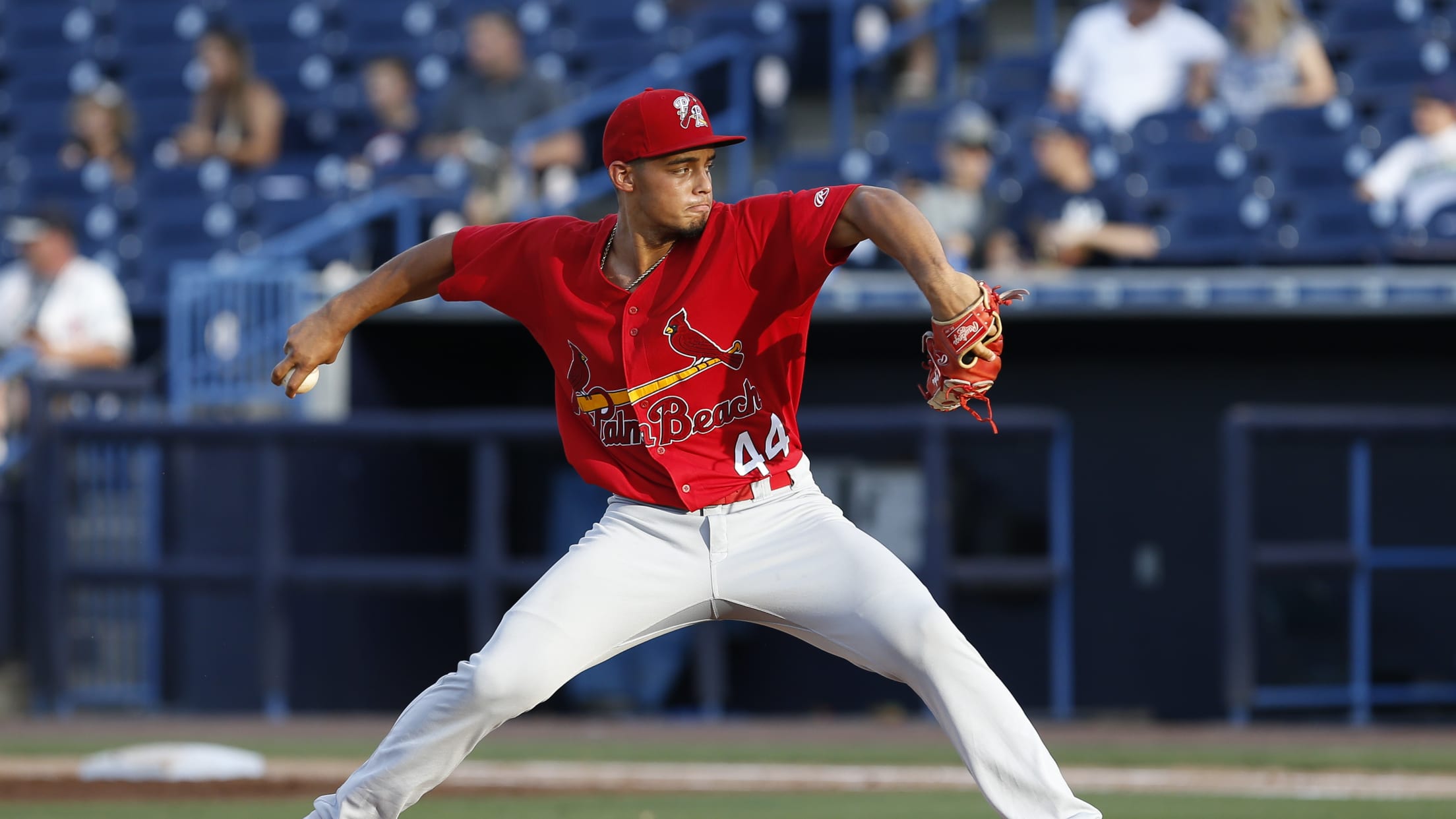 After being sent down early in the spring, Cardinals No. 7 prospectJordan Hicks was given another shot.The 21-year-old right-hander struck out four batters over 2 2/3 innings in his first big league Spring Training game Wednesday en route to St. Louis' 13-6 win over Miami. Although he was called "the
Santos, Cardinals Shut Down Marauders
Hicks Picks up First Save of Season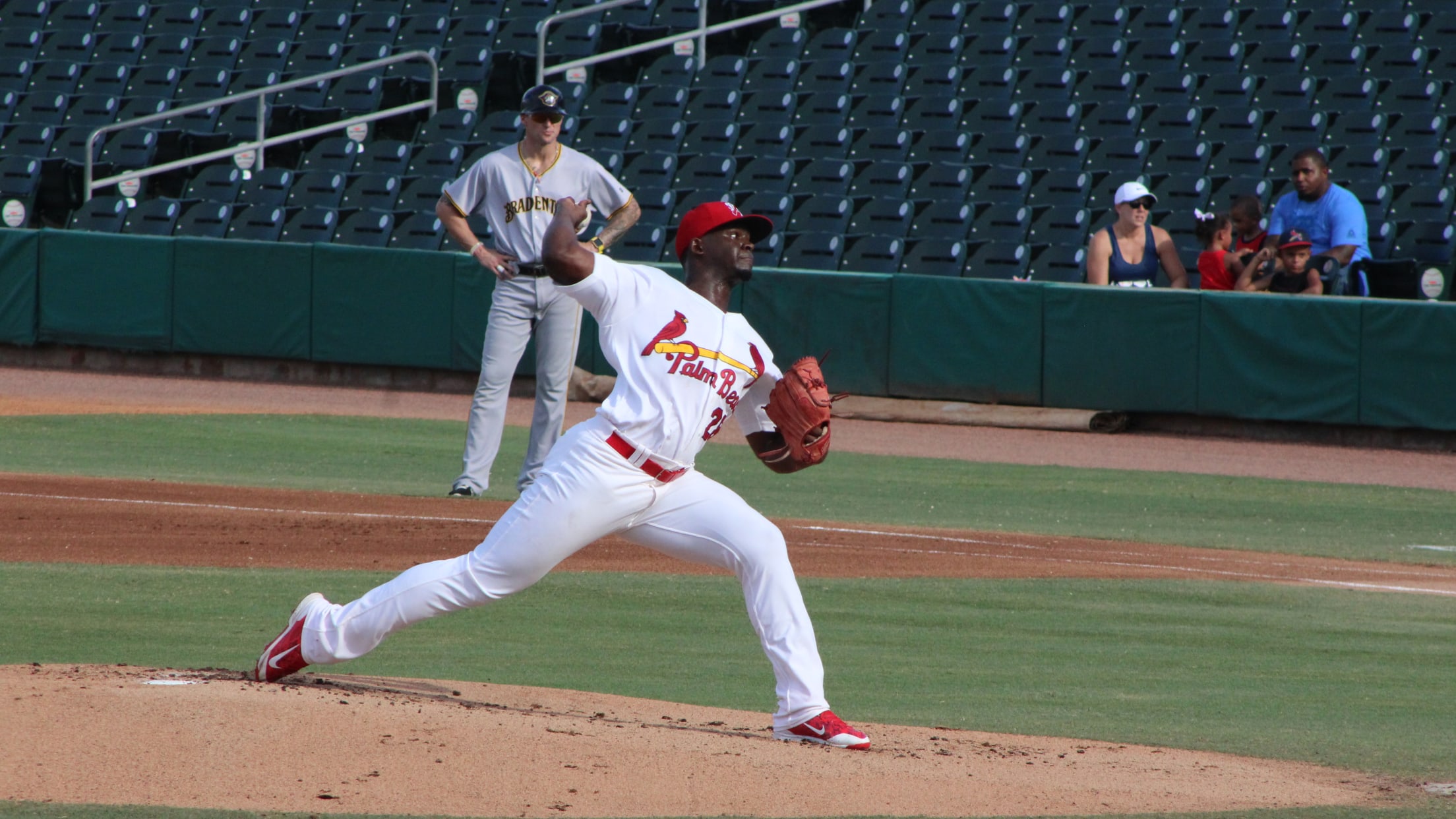 Jupiter, FL - The Palm Beach Cardinals (68-53, 28-26) pitching staff held the Bradenton Marauders (65-57, 28-27) to just three hits as they won 3-0 on Sunday evening.Ramon Santos was given the start by Dann Bilardello and twirled six shutout innings while only giving up three hits. He walked two
Hicks' Dazzles in Cardinal's Loss
Cardinals' Pitchers Strike Out Eleven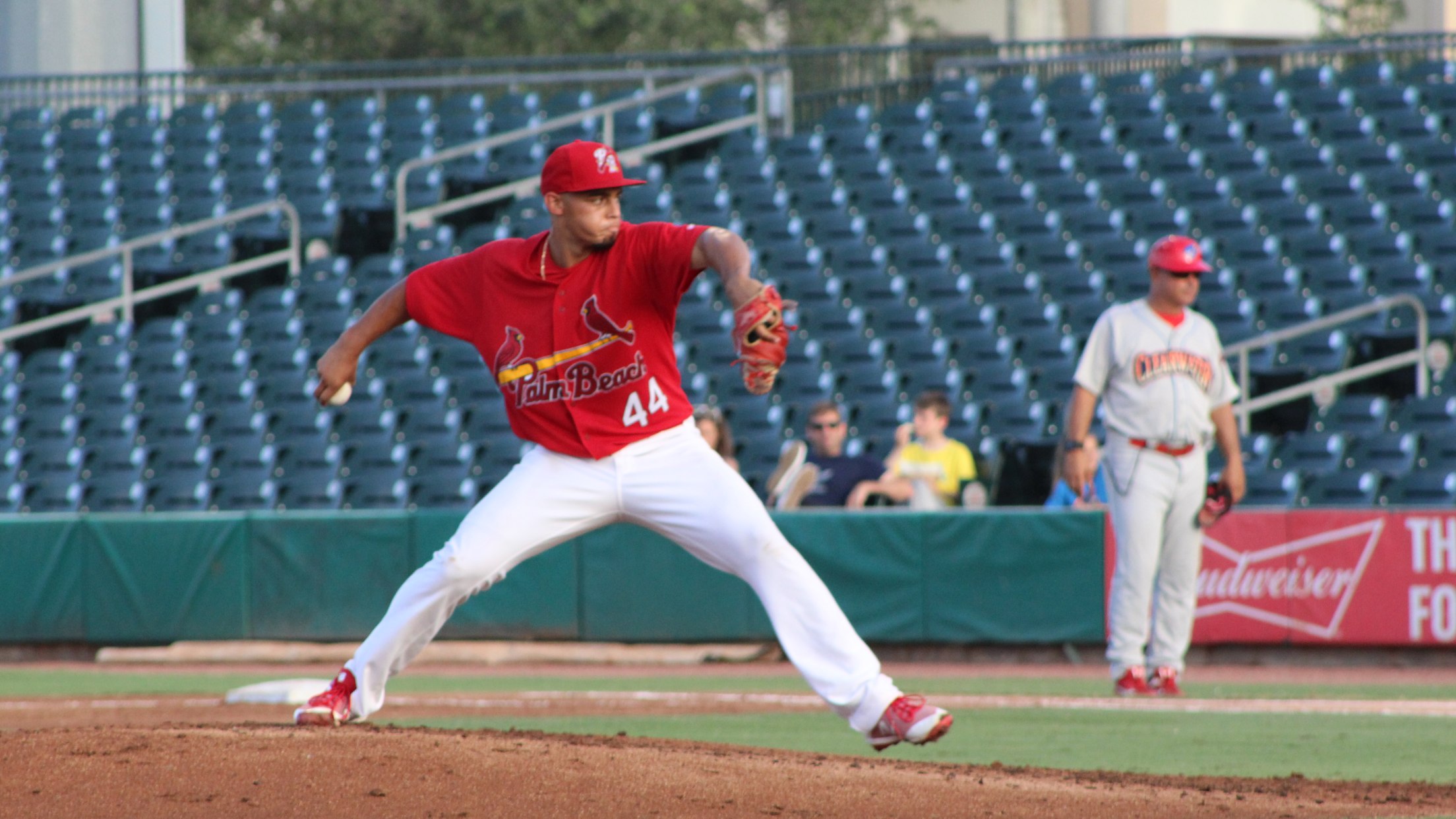 Jupiter, FL - The Palm Beach Cardinals (59-47, 19-20) gave up two runs in the seventh and picked up a 3-1 loss to the Clearwater Threshers (59-51, 21-19) on Thursday evening.Jordan Hicks got the start for the Cardinals a few hours after being announced as the St. Louis Cardinals' Minor
Prospect Roundup: Games of July 2
Rosario adds to Major League case; Lauer, Jax dominate in debuts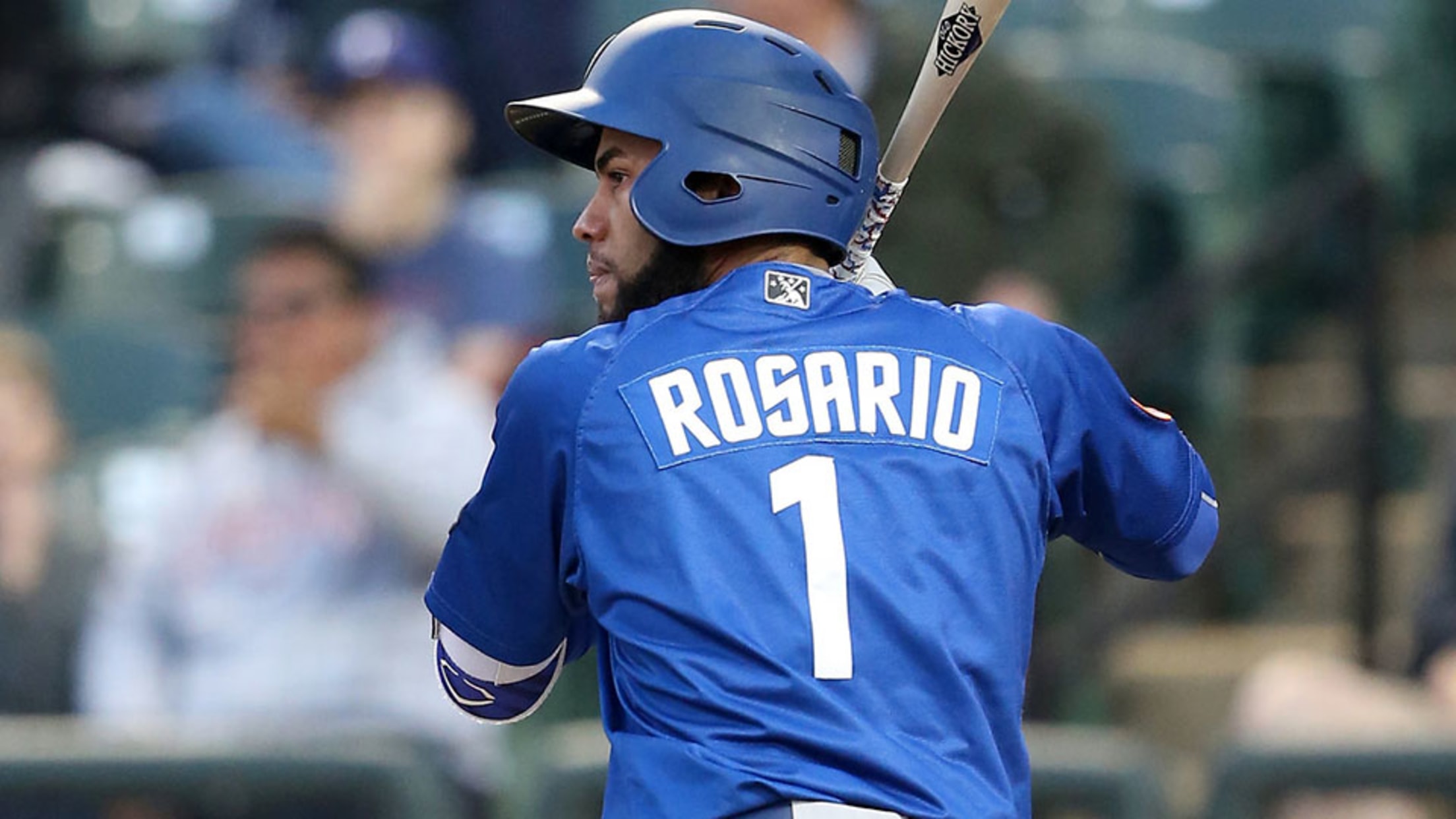 Mets SS Amed Rosario, Triple-A Las Vegas: 3-for-4, 3B, 2B, 3 RBI, R, BB, CS -- The Mets' middle-infield situation has settled some with Asdrúbal Cabrera moving over to second since he came off the disabled list and José Reyes, who owns a .941 OPS since June 16, taking over at
Hicks, O'Keefe Lead Chiefs Past Cougars
Hicks sets new career high in strikeouts, innings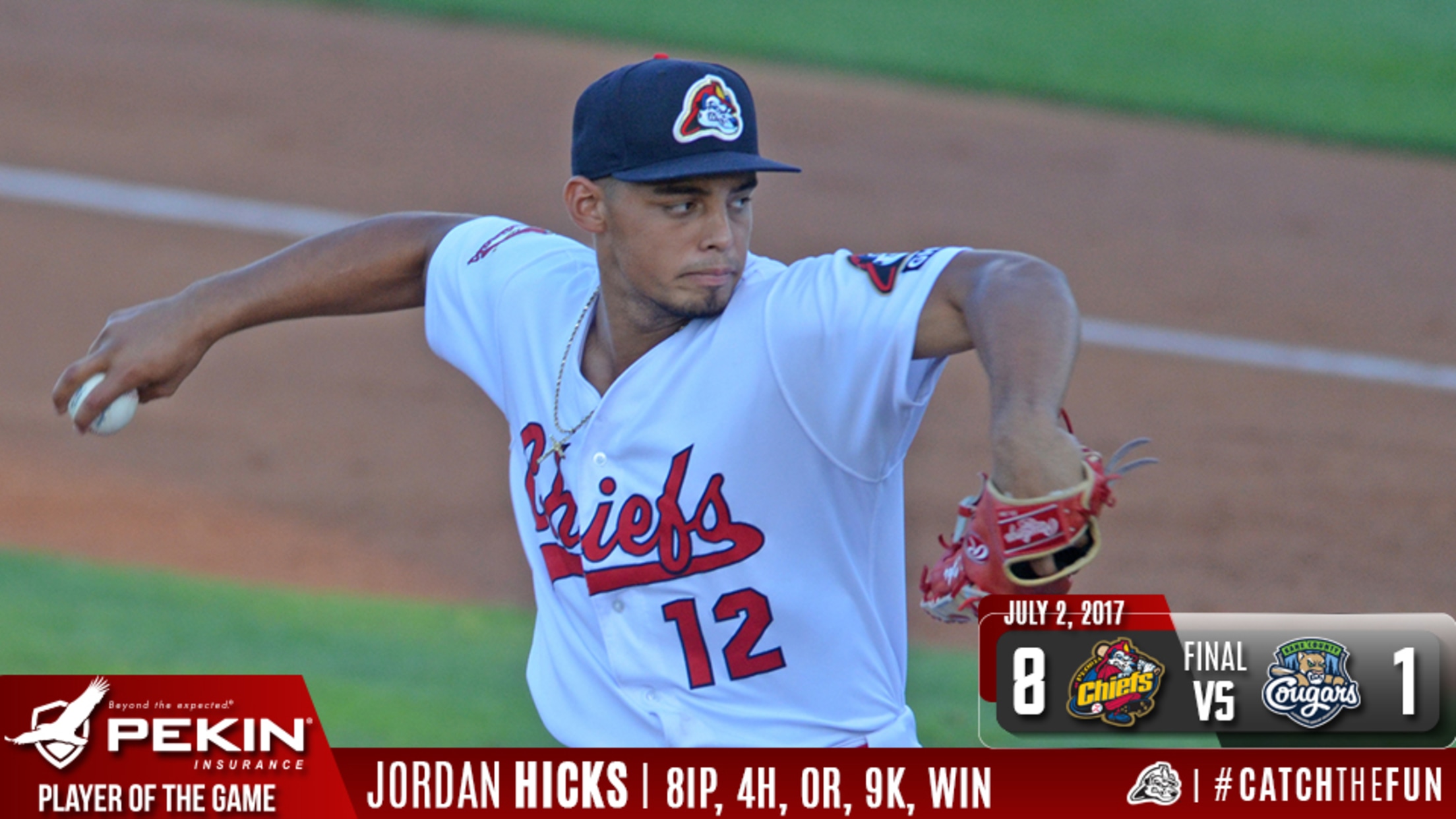 Geneva, IL - The Peoria Chiefs got a dominant performance from All-Star Jordan Hicks as he struck out nine Kane County Cougars over eight shutout innings in an 8-1 Sunday night win. The Chiefs are tied for first with a 7-4 second half record and are 37-43 overall.
Extra Inning Loss Snaps Chiefs Six Game Win Streak
Beloit scores in 12th inning to win 3-2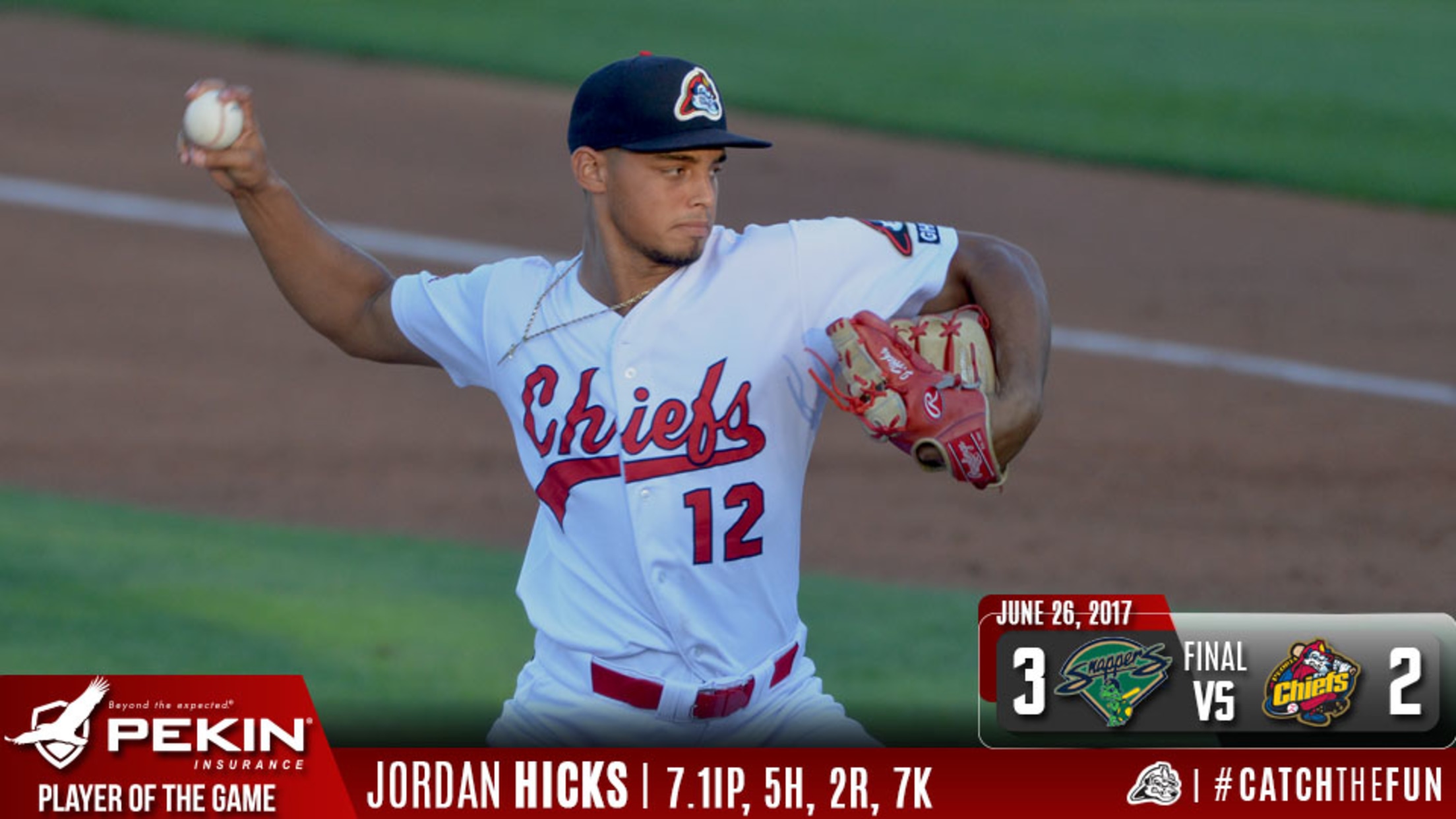 Peoria, IL - The Peoria Chiefs had their season-best six game win streak snapped on Monday night with a 3-2 12-inning loss to the Beloit Snappers. The loss puts the Chiefs at 4-1 in the second half and 34-40 overall as they host Beloit for game two of the series
Chiefs Land Five on All-Star Team
Knizner to start at catcher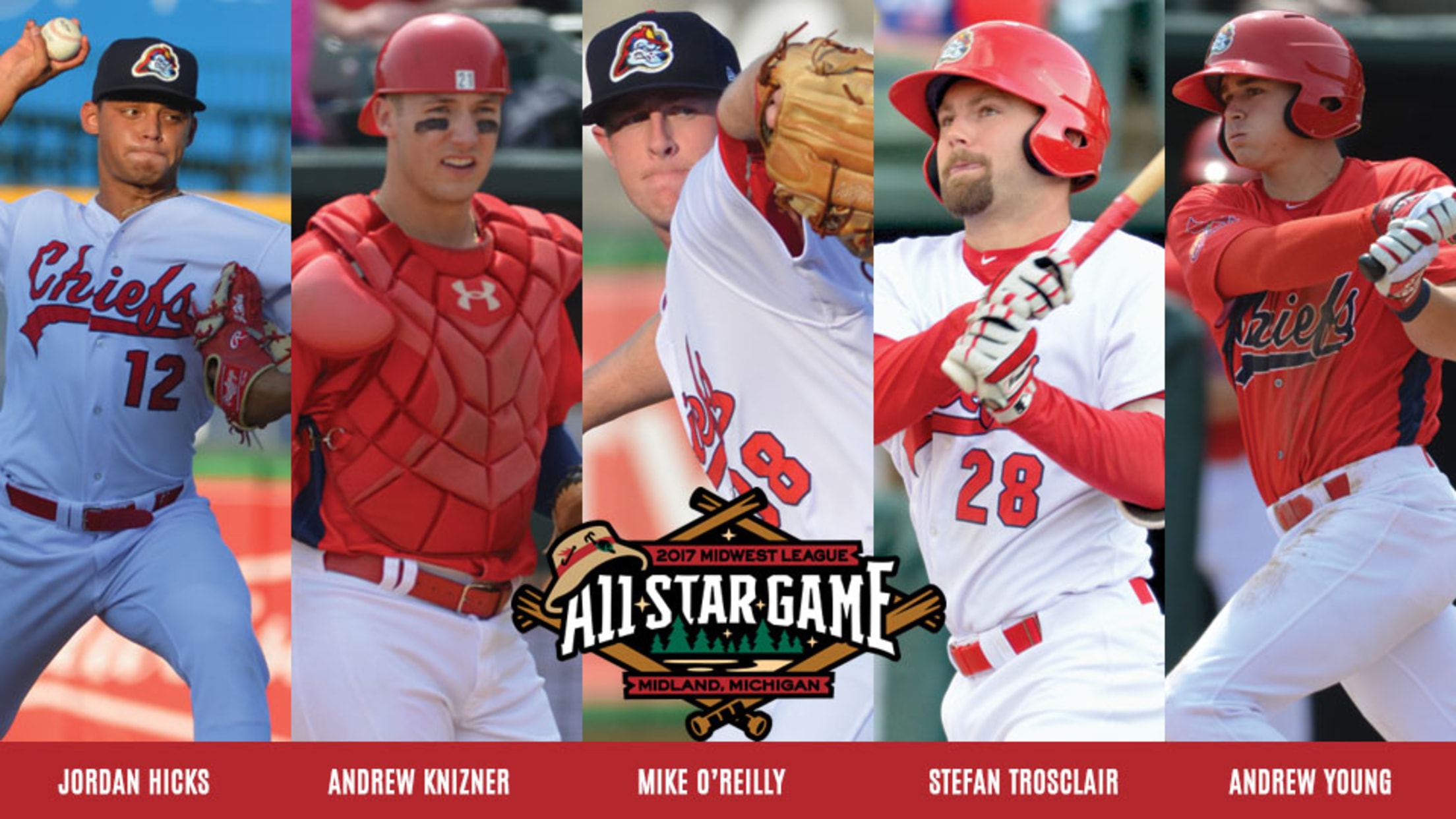 PEORIA, IL - The Midwest League announced the 2017 All-Star Teams on Wednesday and the Peoria Chiefs will be represented by five players at the June 20 game in Great Lakes. Catcher Andrew Knizner was voted in as a starter, infielders Andy Young and Stefan Trosclair were named as reserves while
Chiefs Sweep Wisconsin on Thursday
Huge sixth inning propels Peoria to 8-4 win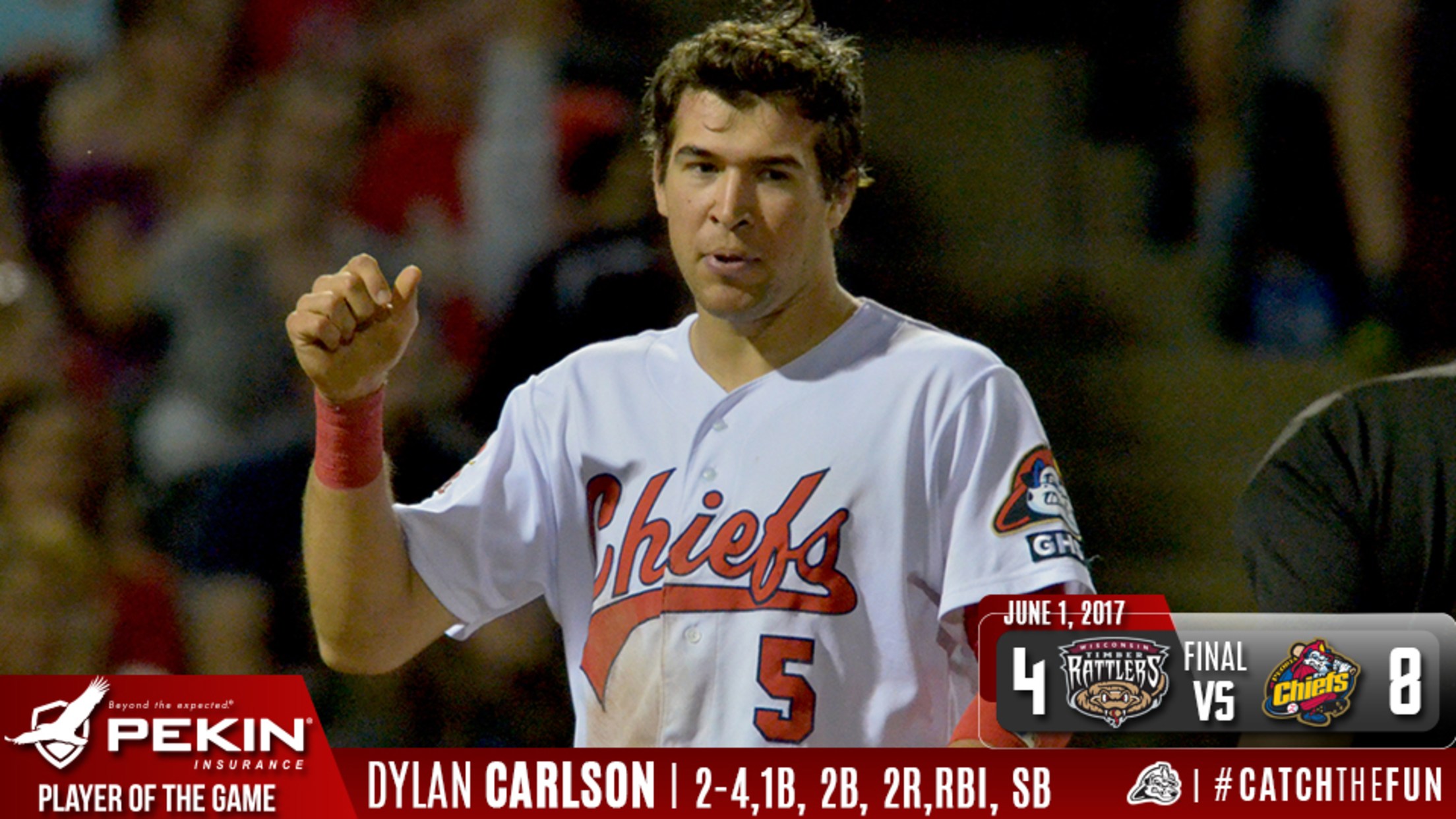 The Peoria Chiefs swept the three-game series against Wisconsin Timber Rattlers with an 8-4 win at Dozer Park. The Chiefs are 22-31 overall and head to Clinton to take on the LumberKings for a three-game series starting Friday with a 6:30 p.m. first pitch. Ryan McCarvel led off the second
Chiefs Split Double Header with Bees
Chiefs win game one 5-1, fall in game two 3-2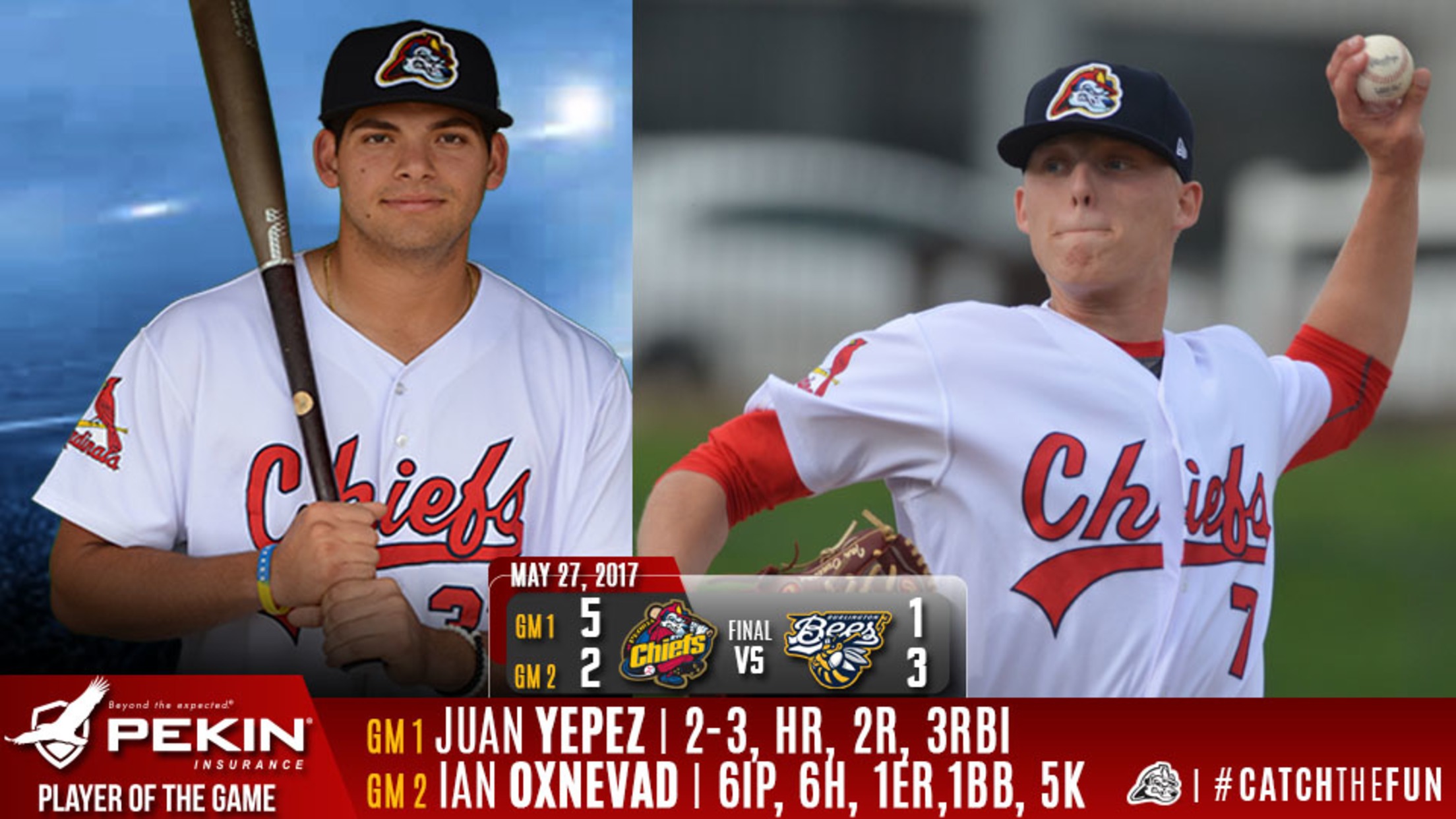 Burlington, IA - The Peoria Chiefs split a double header on Saturday against the Burlington Bees, winning game one 5-1 but falling in game two 3-2. The Chiefs are 19-29 overall and will play game four of a five-game series against the Bees on Sunday with a 2:00 p.m. first
Chiefs Win Series With 7-6 Sunday Win
Plummer Collects Two Doubles; Jackson Homers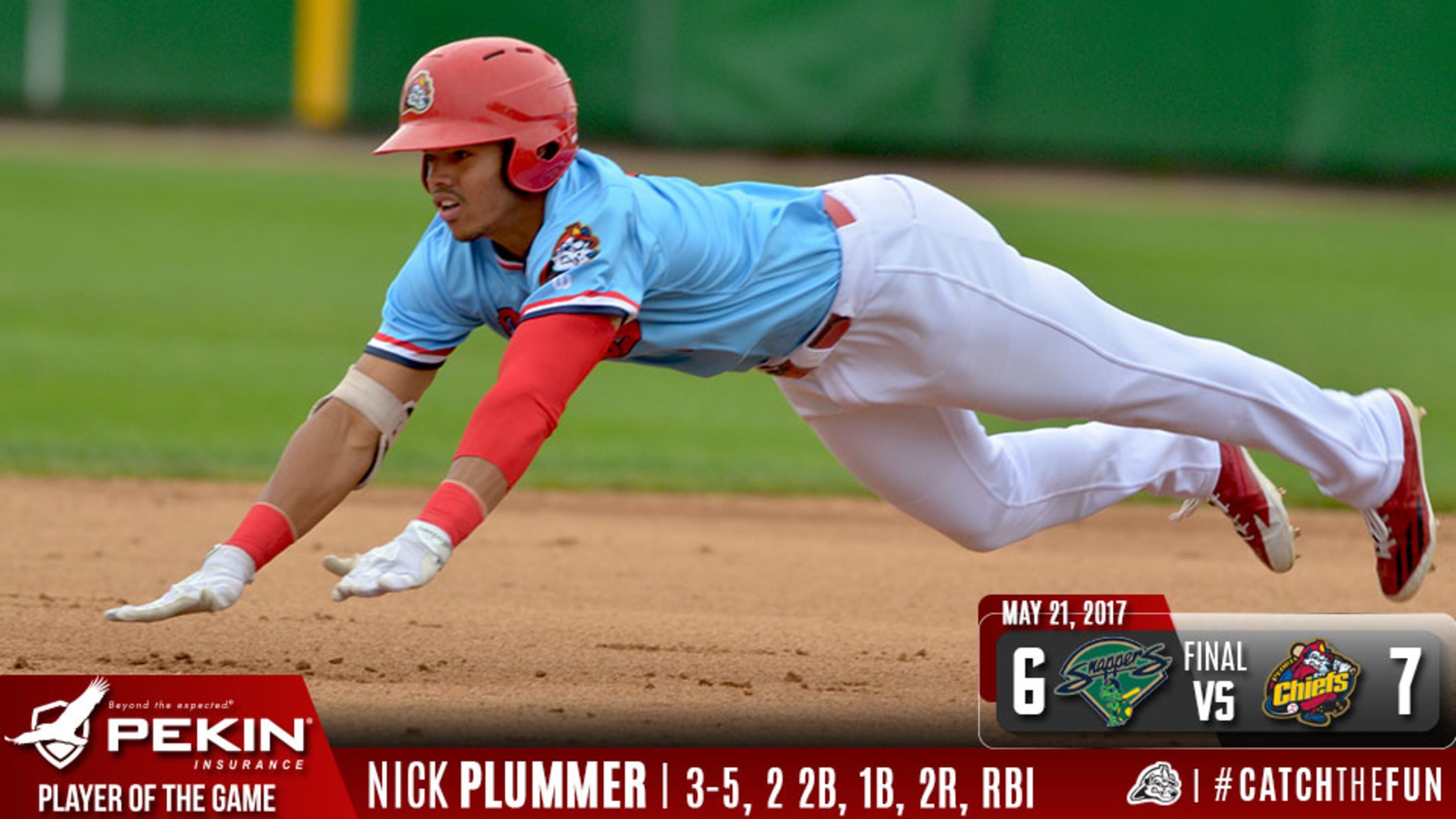 Peoria, IL - The Peoria Chiefs defeated the Beloit Snappers 7-6 on Sunday afternoon at Dozer Park to win the four-game series. Peoria is 16-25 overall and will head to Quad Cities for a four-game series against the River Bandits with a 6:35 p.m. Monday first pitch.    Luis Barrera led off
Chiefs Rally Past Lugnuts Tuesday
Denton Homers, Hicks Earns Fourth Win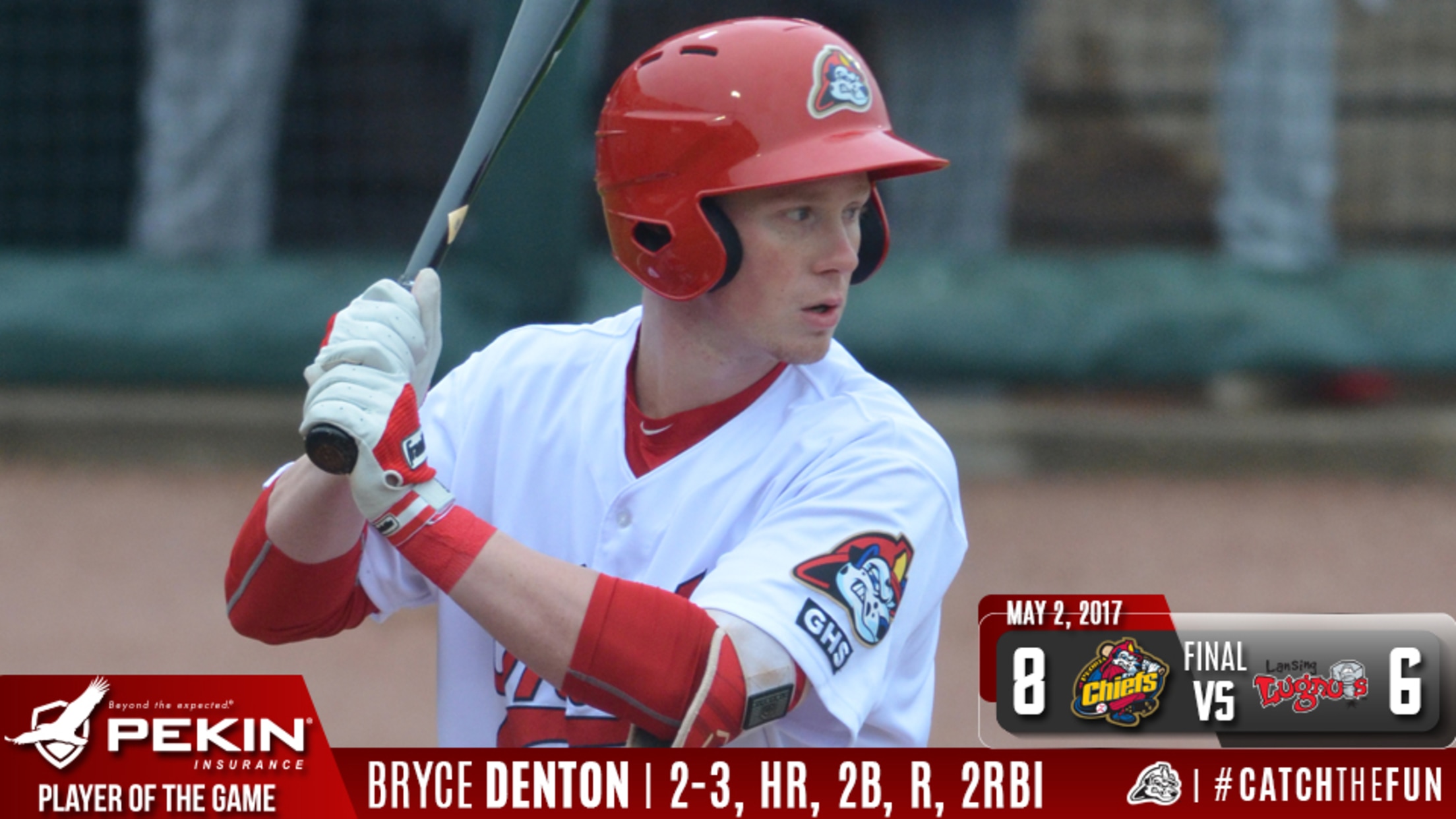 Lansing, MI - The Peoria Chiefs fell behind early but rallied late for an 8-6 win over the Lansing Lugnuts Tuesday night. The Chiefs are now 10-13 on the season as the kick off a six-game Eastern Division road trip with a win.    After the Chiefs hit into a double play
Chiefs Pound Bandits 9-5
McCarvel Homers, Hicks Earns 3rd Win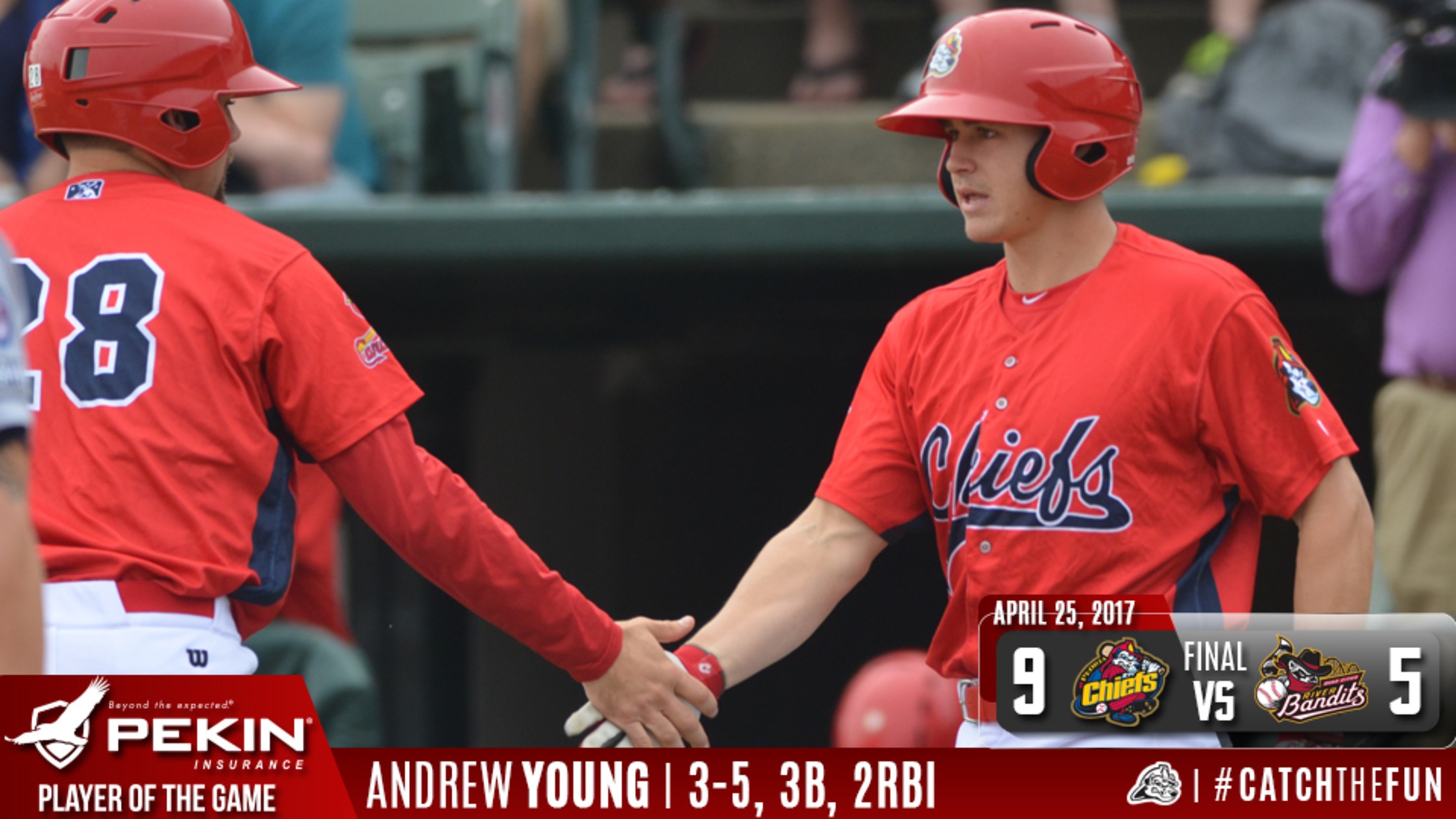 Chiefs Blast Kernels Wednesday Afternoon
Edman ties franchise record with two triples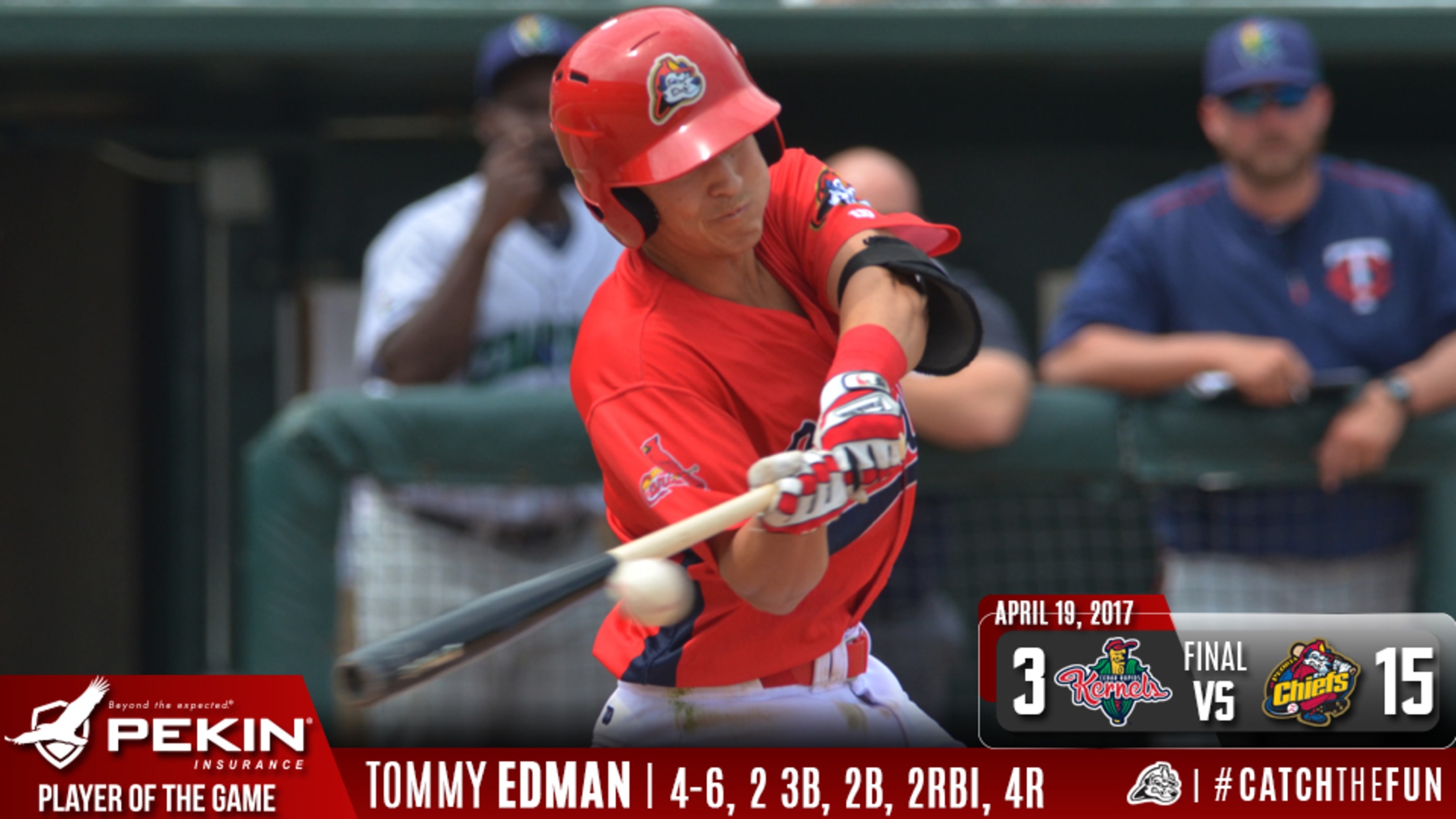 Davis Walks Off Bandits in 10
McCarvel homers again; Hicks throws 6 2/3 shutout innings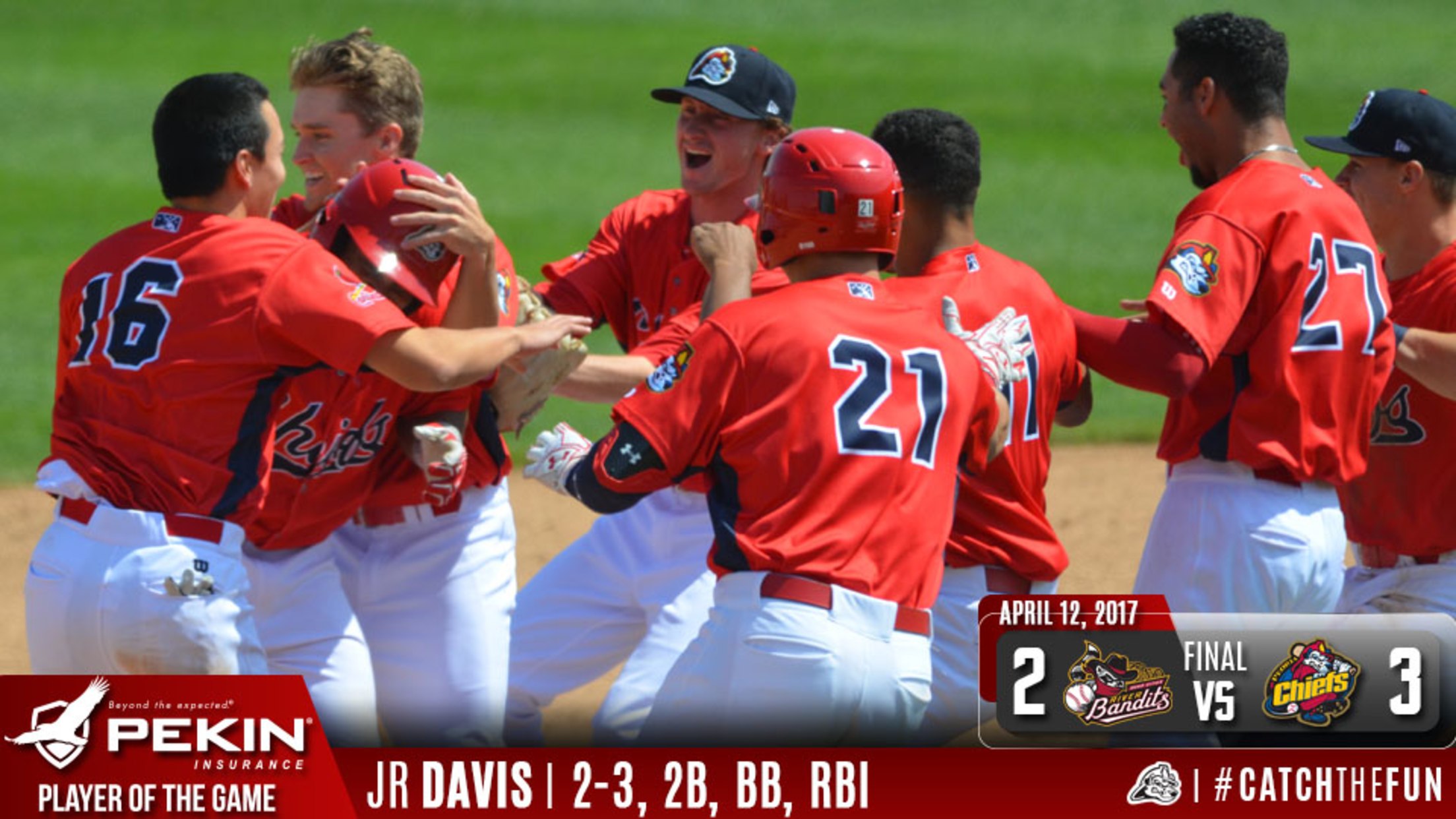 Chiefs Slug Past Bees 8-2 in Opener
Hicks tosses six shutout innings; Knizner collects four hits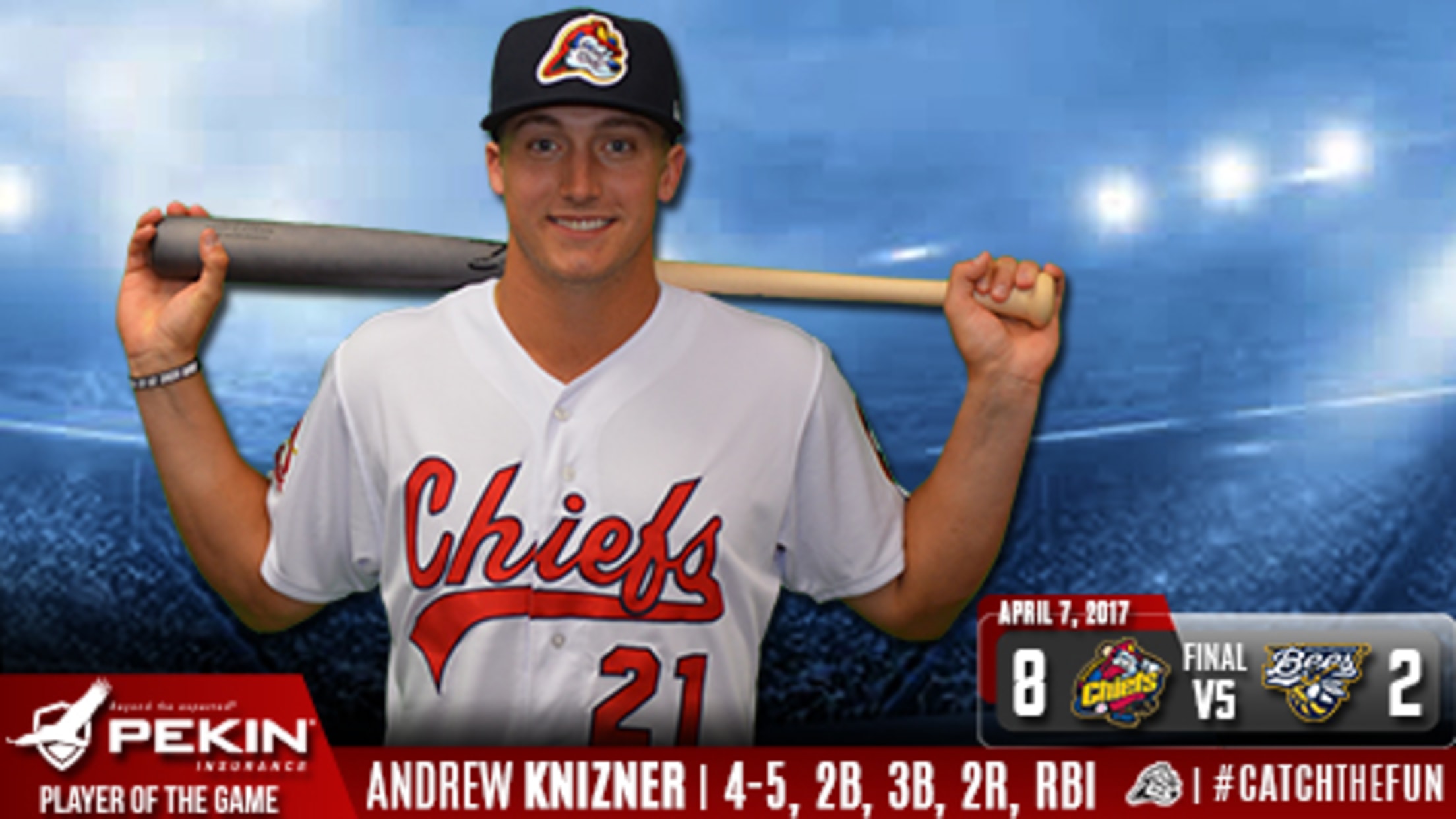 Chiefs Announce 2017 Roster
Two First Round Picks on Roster