Diaz, Strong Pitching Leads Sod Poodles To Thursday Night Victory Over Midland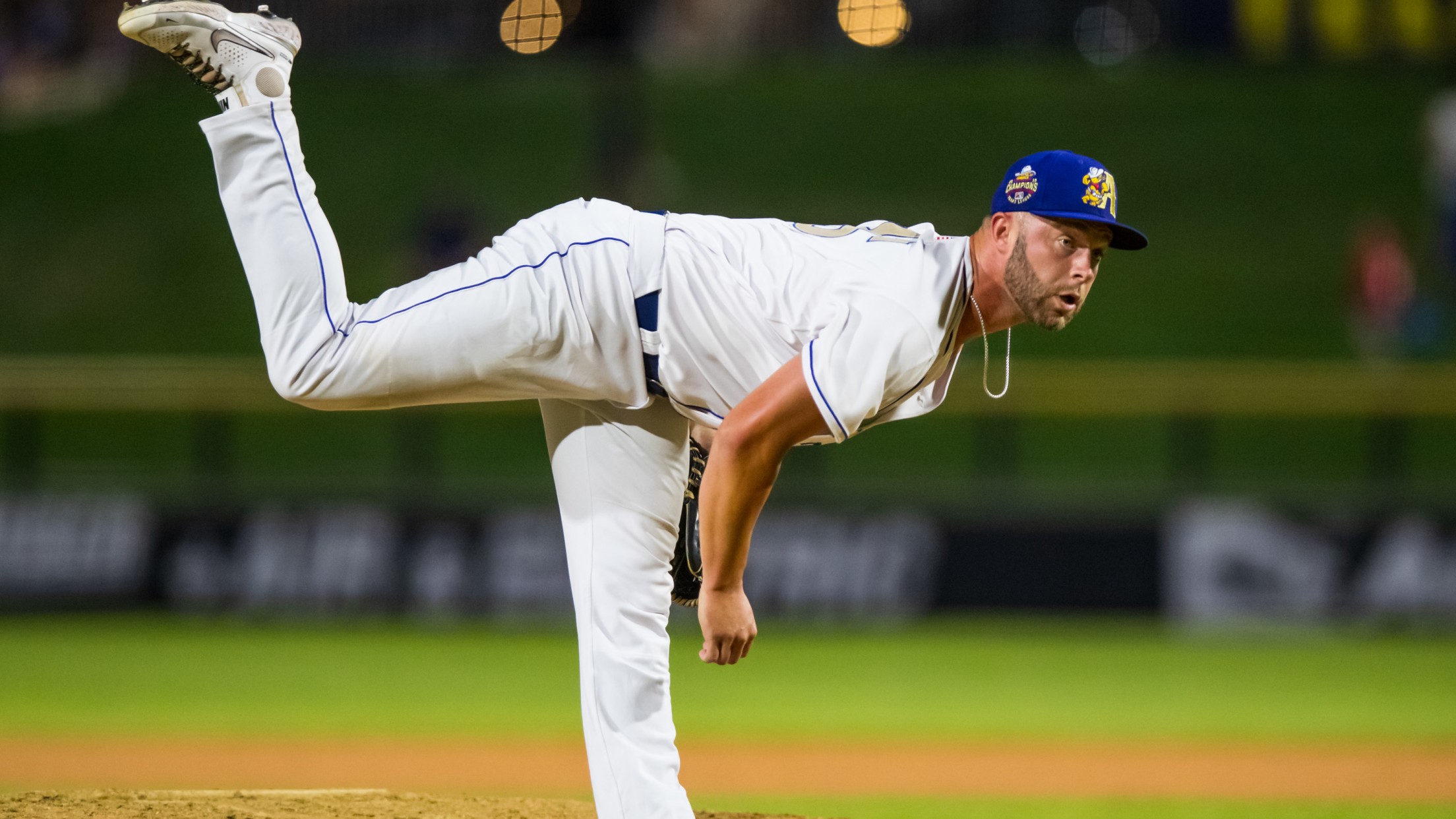 Thursday, August 19, 2021 @ Midland RockHounds [OAK] Amarillo Sod Poodles (42-50) | Midland RockHounds (45-48) The Amarillo Sod Poodles defeated the Midland RockHounds by a final score of 3-2 Thursday evening at Momentum Bank Ballpark. The victory marks the Soddies' second win in the last three games. After a
Lin's Perfect Night At The Dish Lifts Amarillo To Win
Lin, Duzenack, Jones Combine To Go 7-for-10 With Five RBI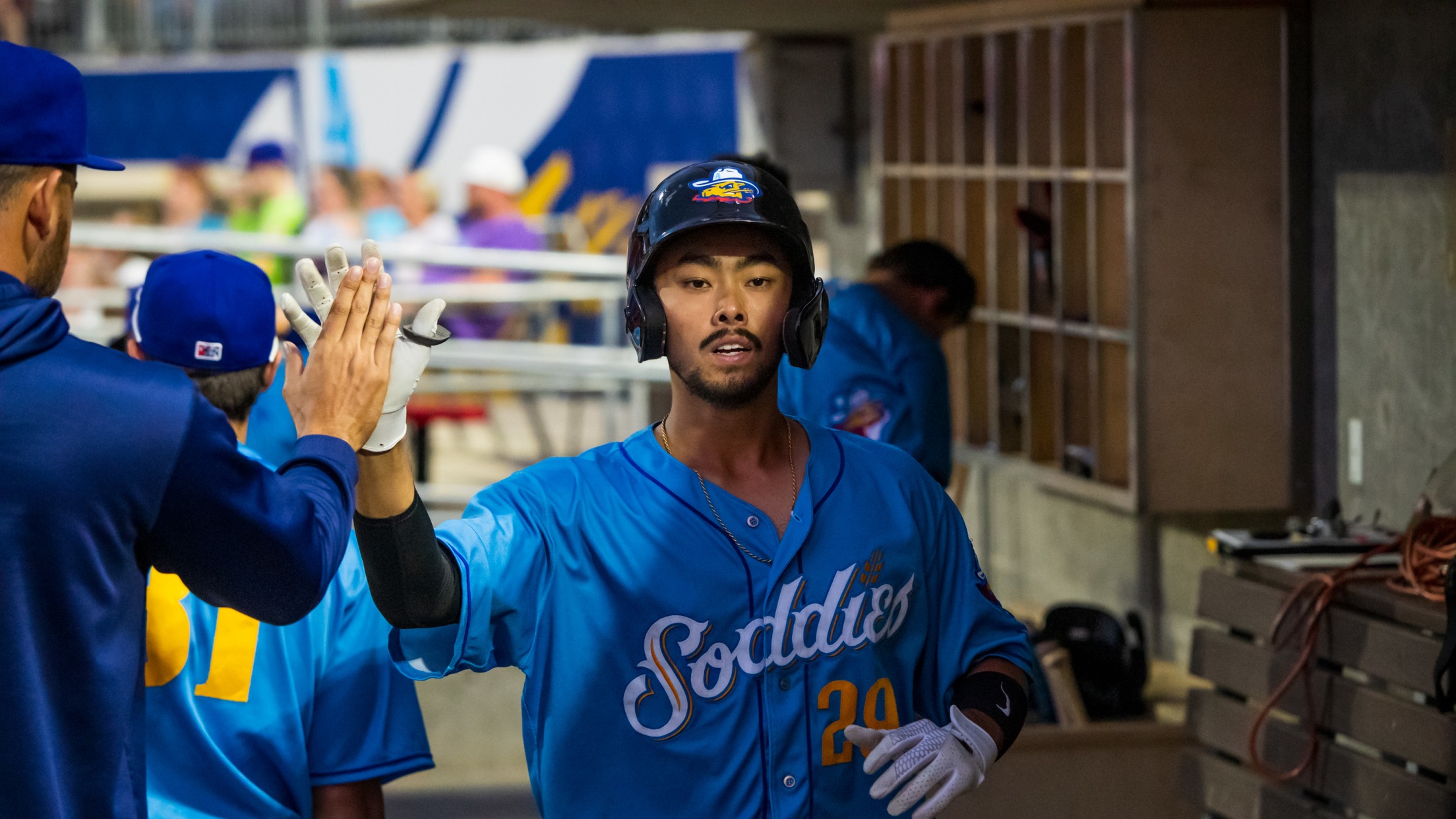 POSTGAME NOTES Friday, August 13, 2021 vs. Corpus Christi Hooks [HOU] Corpus Christi Hooks (41-47) | Amarillo Sod Poodles (39-48) Amarillo, Texas - After falling behind on a trio of long balls from Corpus Christi, Amrillo battled back in the later frames to pick up the 8-4 win. Led by
Canzone's Late Blast Powers Soddies in Frisco
Canzone, Garrett collect three hit nights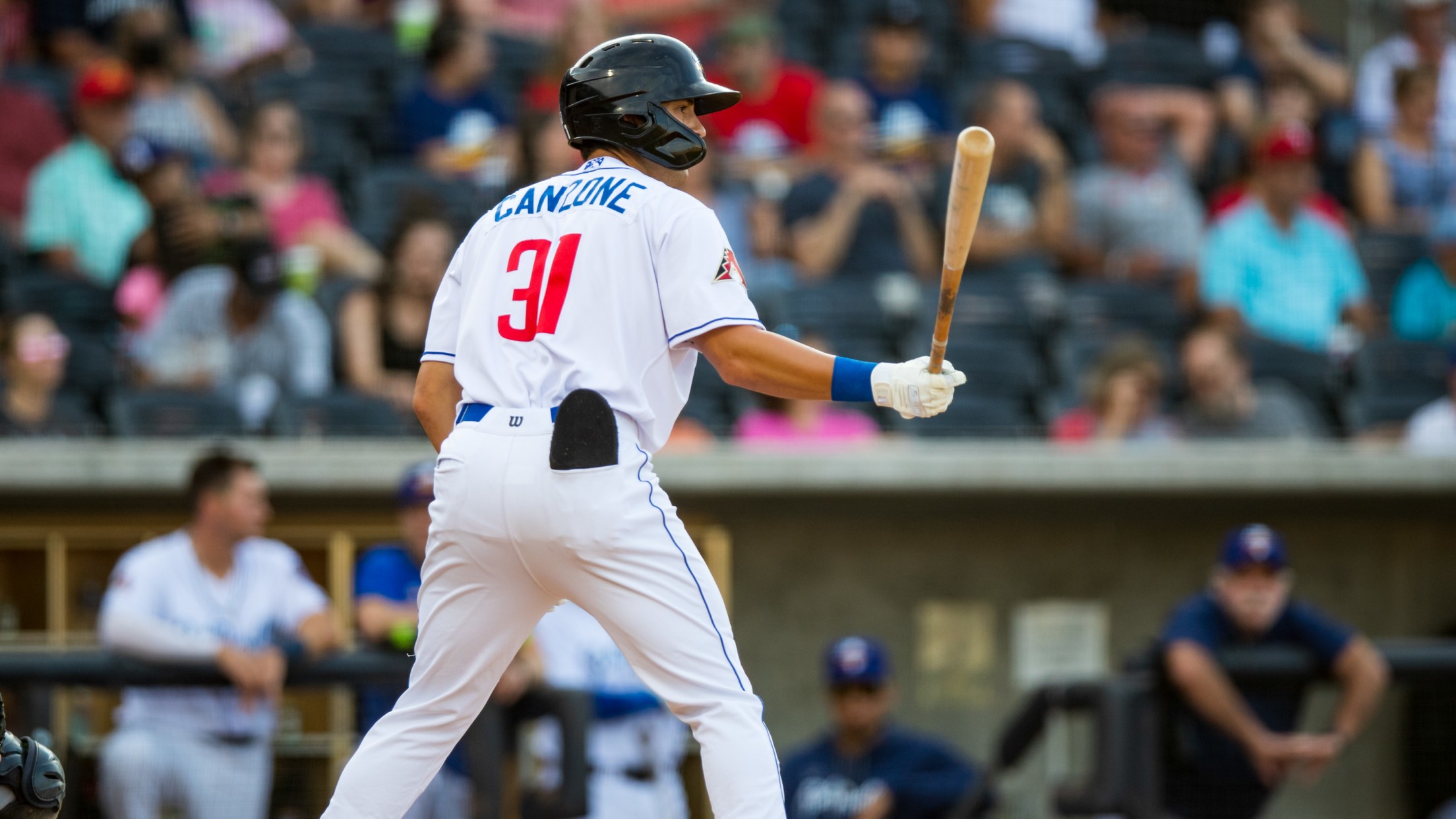 Frisco, Texas — Despite falling behind 3-0 after three innings, the Soddies rallied for a 9-4 win against the Frisco RoughRiders on Saturday evening. With the game tied at 4-4 in the eighth, Dom Canzone blasted a go-ahead two-run homer to cap a three-hit performance. The Sod Poodles have won
Sod Poodles Battle Late, Fall To RockHounds Thursday Night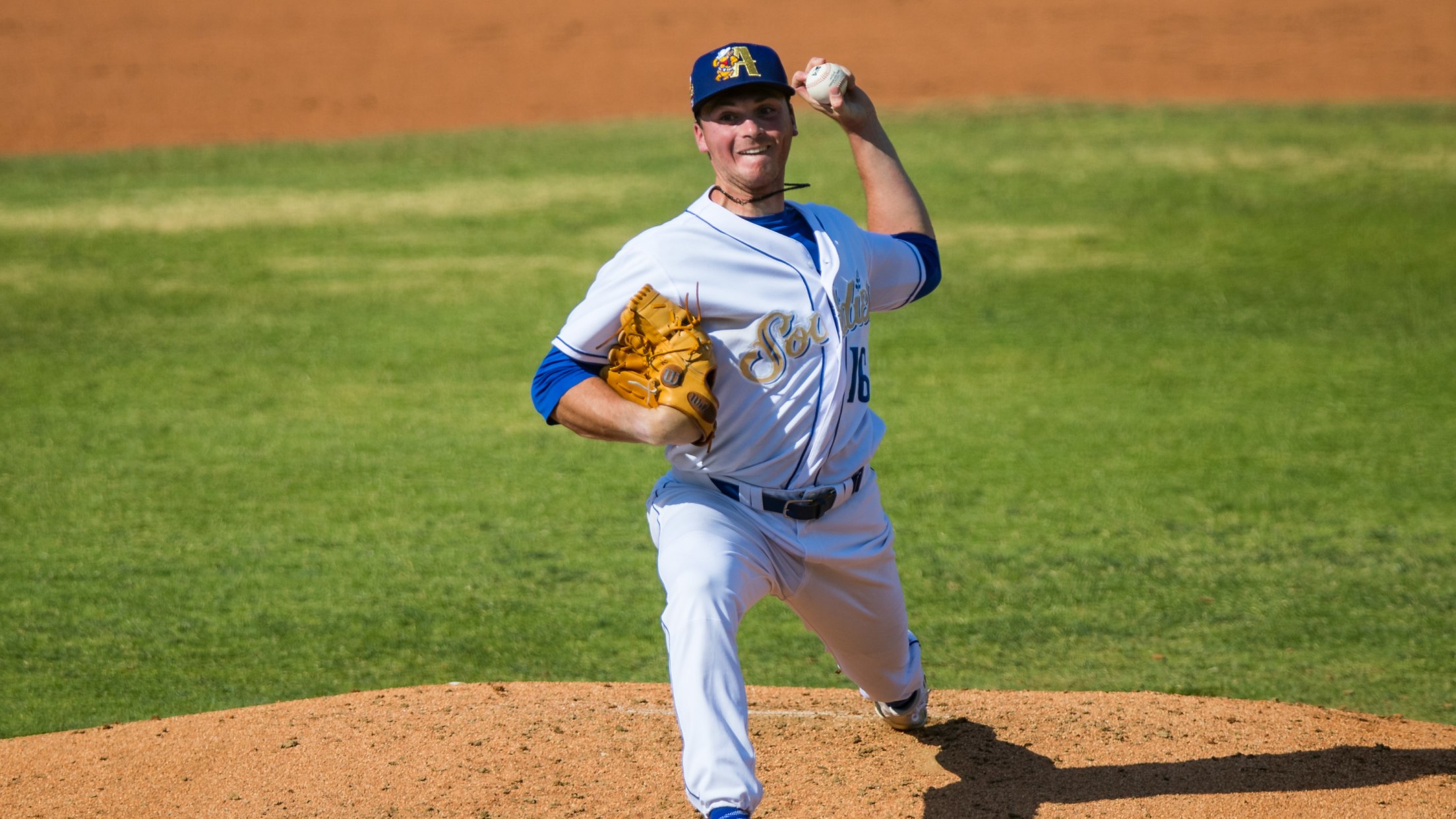 Thursday, July 15, 2021 at Midland RockHounds [OAK] Amarillo Sod Poodles (27-35) | Midland RockHounds (32-31) The Sod Poodles battled late Thursday night in Midland, bringing the tying run to the plate in the top of the ninth, but fell short and dropped game three to the RockHounds by a
Holton Shines En Route To First Double-A Win
Garrett, Herrera, and De La Cruz All Extend Hit Streaks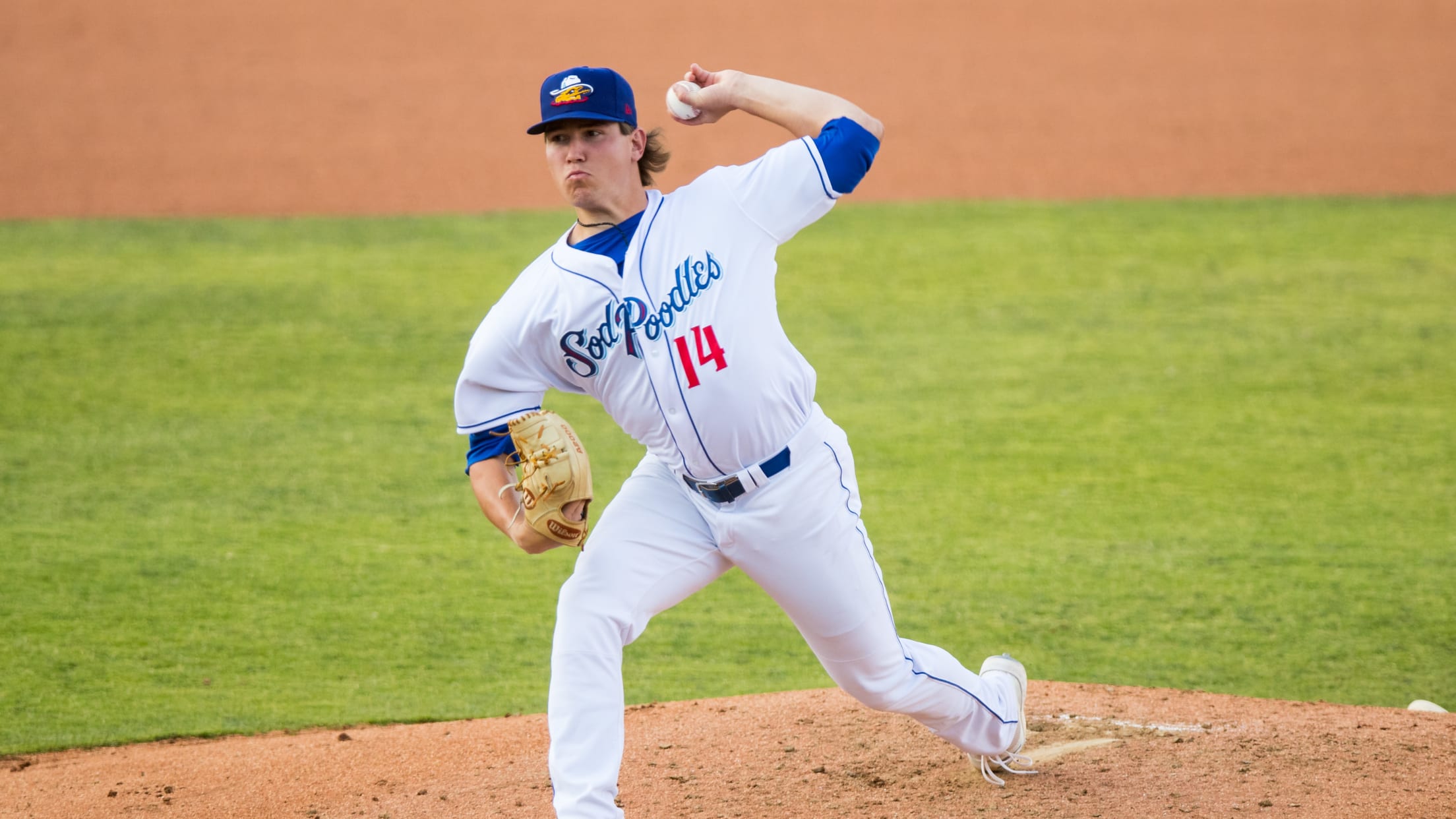 Amarillo, Texas — Amarillo knotted the series at two games a piece after exploding for eight runs on seven extra base hits to take game four 8-2 Friday night at HODGETOWN in front of a near sellout crowd of 6,184. Starting pitching lead the way for the Sod Poodles who
Amarillo Shutout In Series Finale At Corpus Christi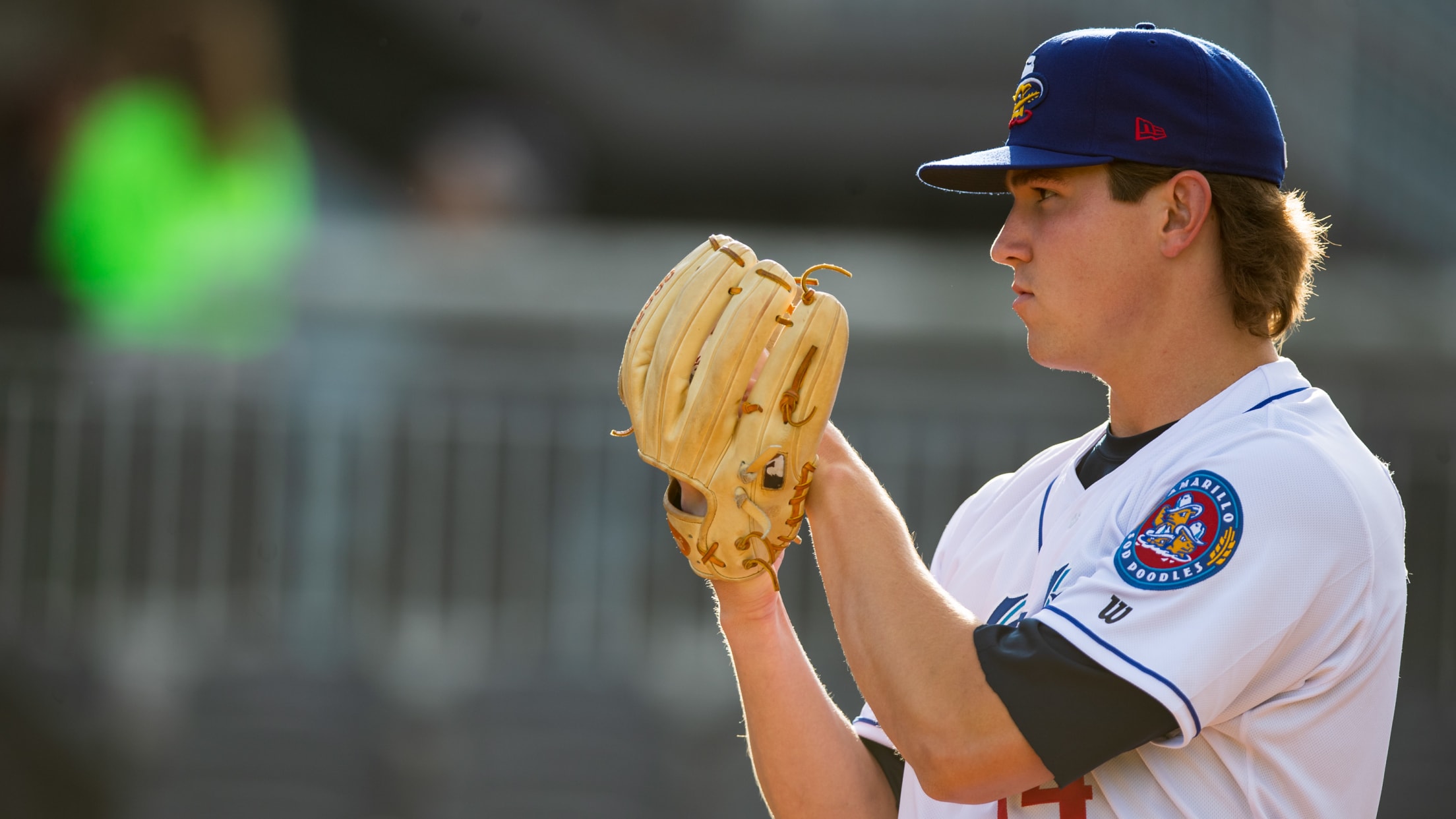 Corpus Christi, Texas —The Sod Poodles dropped the final game of this opening 12-game road trip to Corpus Christi by a score of 7-0 on Sunday night. The Sod Poodles dropped five-of-six to the Hooks in their first trip of the year to Whataburger Field in 2021. Sod Poodles starter
Sod Poodles Walk Off Rockhounds for Fourth Straight Win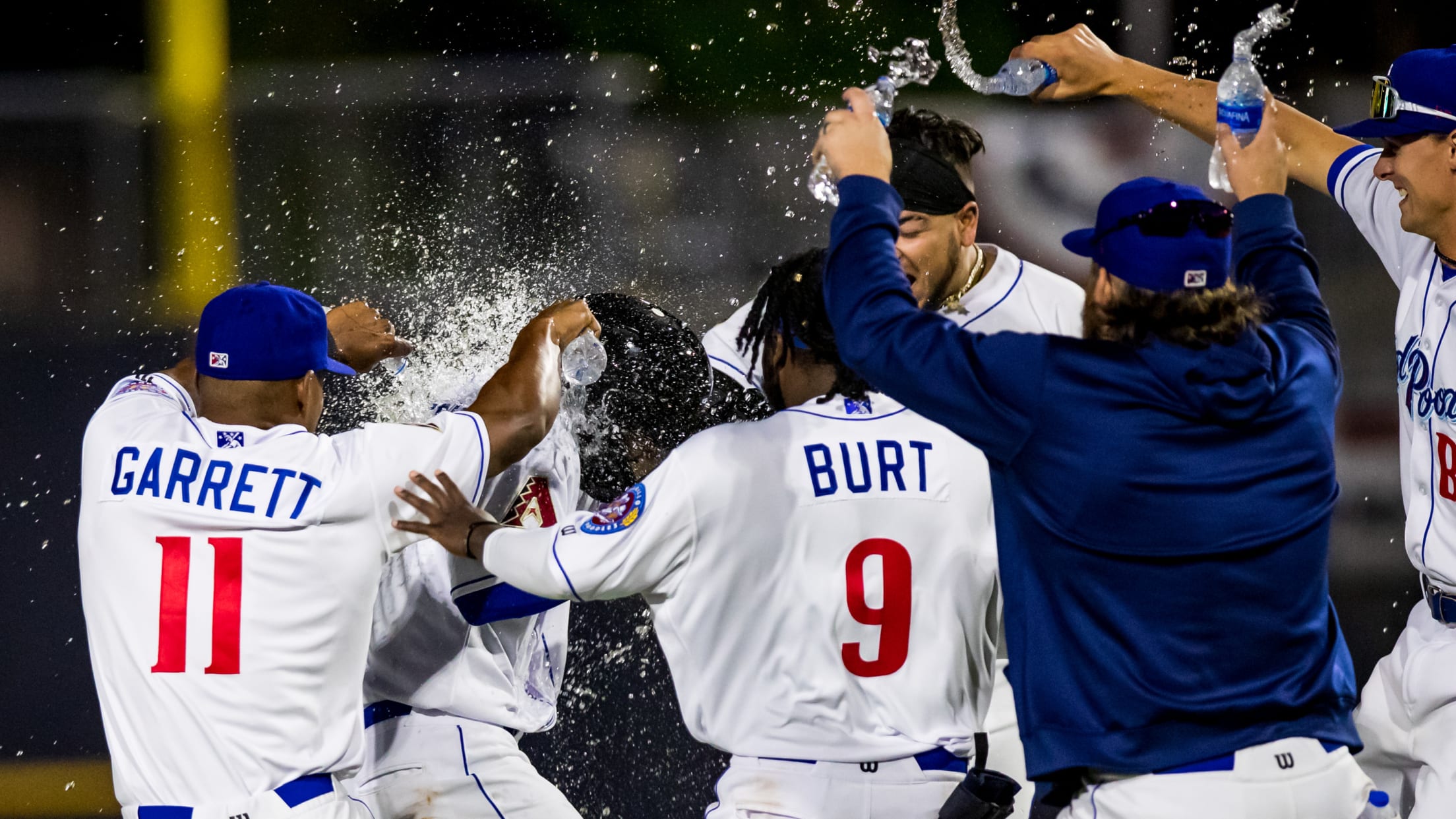 AMARILLO, Texas – After the Sod Poodles offense put on a show in their 2021 home opener, game two against the Rockhounds was a pitchers duel throughout. Amarillo finally found a way to break through in the 12th inning, picking up the 3-2 win. Southpaw Tyler Holton made his second
Strong Start Not Enough As Sod Poodles Drop Game Three To Wichita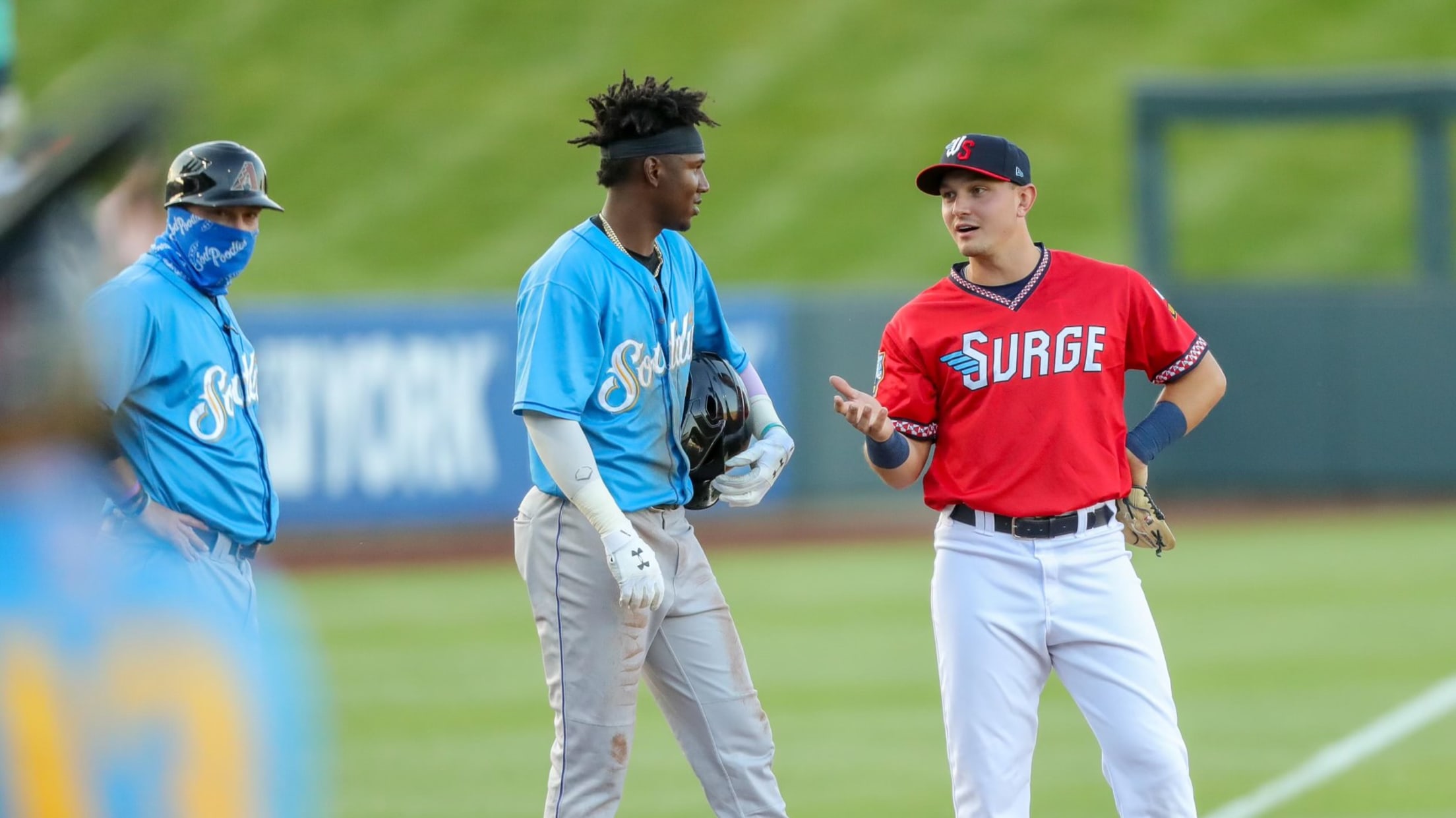 WICHITA, Kansas – After being held scoreless on just two hits a night ago, the Sod Poodles jumped out to a big lead early Thursday night at Riverfront Stadium. However, Amarillo was unable to fend off a feisty Wind Surge team that did not cower when faced with a 6-run
Drillers Hold Early Lead to Even Series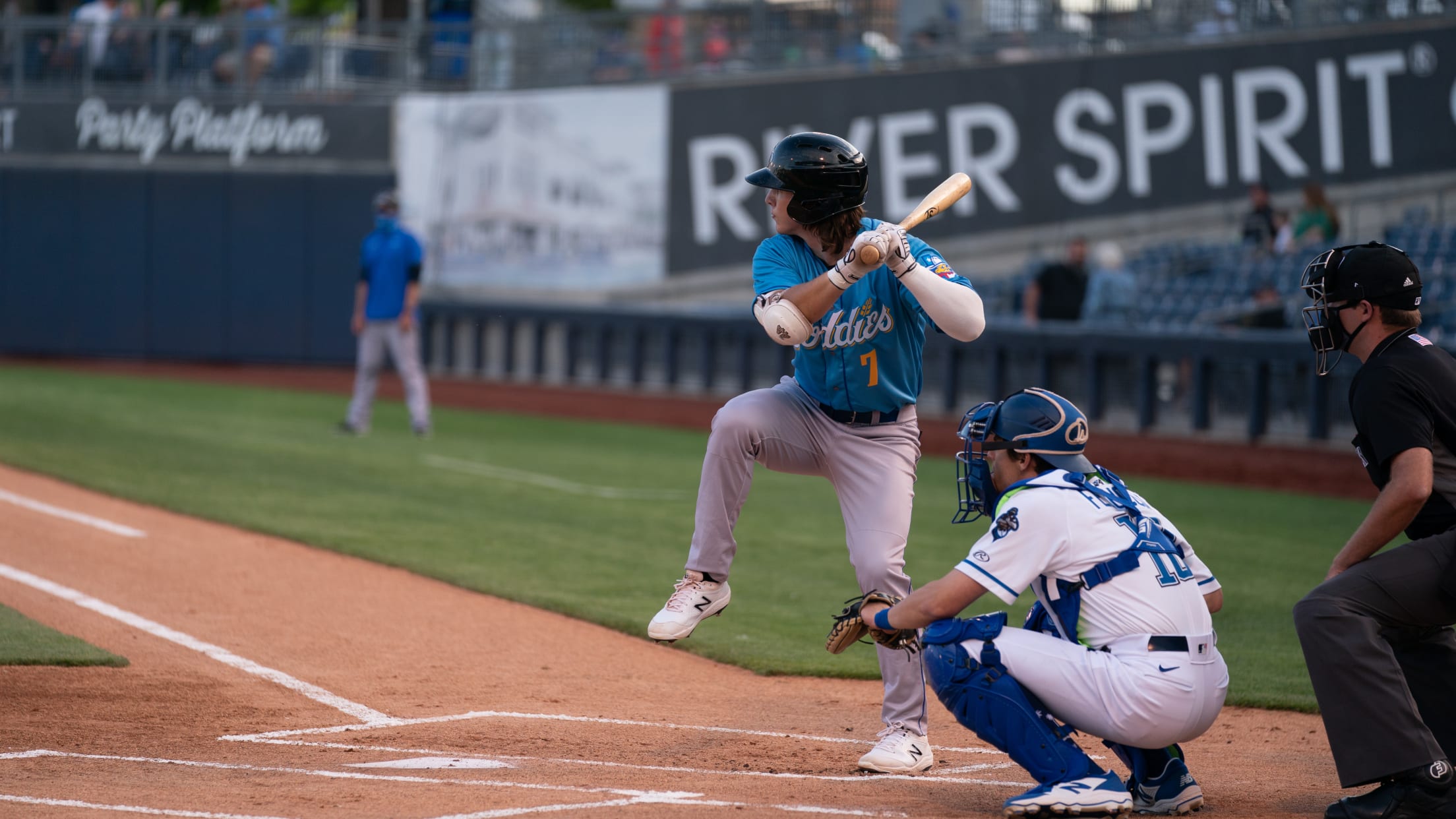 TULSA, Okla. – The Sod Poodles fell to the Tulsa Drillers Friday night at ONEOK Field, 12-3. The Drillers scored six runs in the opening frame and held on to even the season's opening six-game series at two games a piece. Tulsa plated the game's first runs on a two-run
More Late Drama Has Hops One Win From Championship
Hillsboro wins 2-1 at Tri-City on English 9th-inning HR
PASCO, WASH. --- Just when you thought it wasn't possible to match the incredible drama that had taken place earlier in the 2019 postseason, the Hillsboro Hops found a way to do it. On Monday night at Gesa Stadium, Tristin English broke a scoreless tie with a two-run home run
English channels dramatic victory for Hops
Ninth-inning homer puts Hillsboro on brink of Northwest crown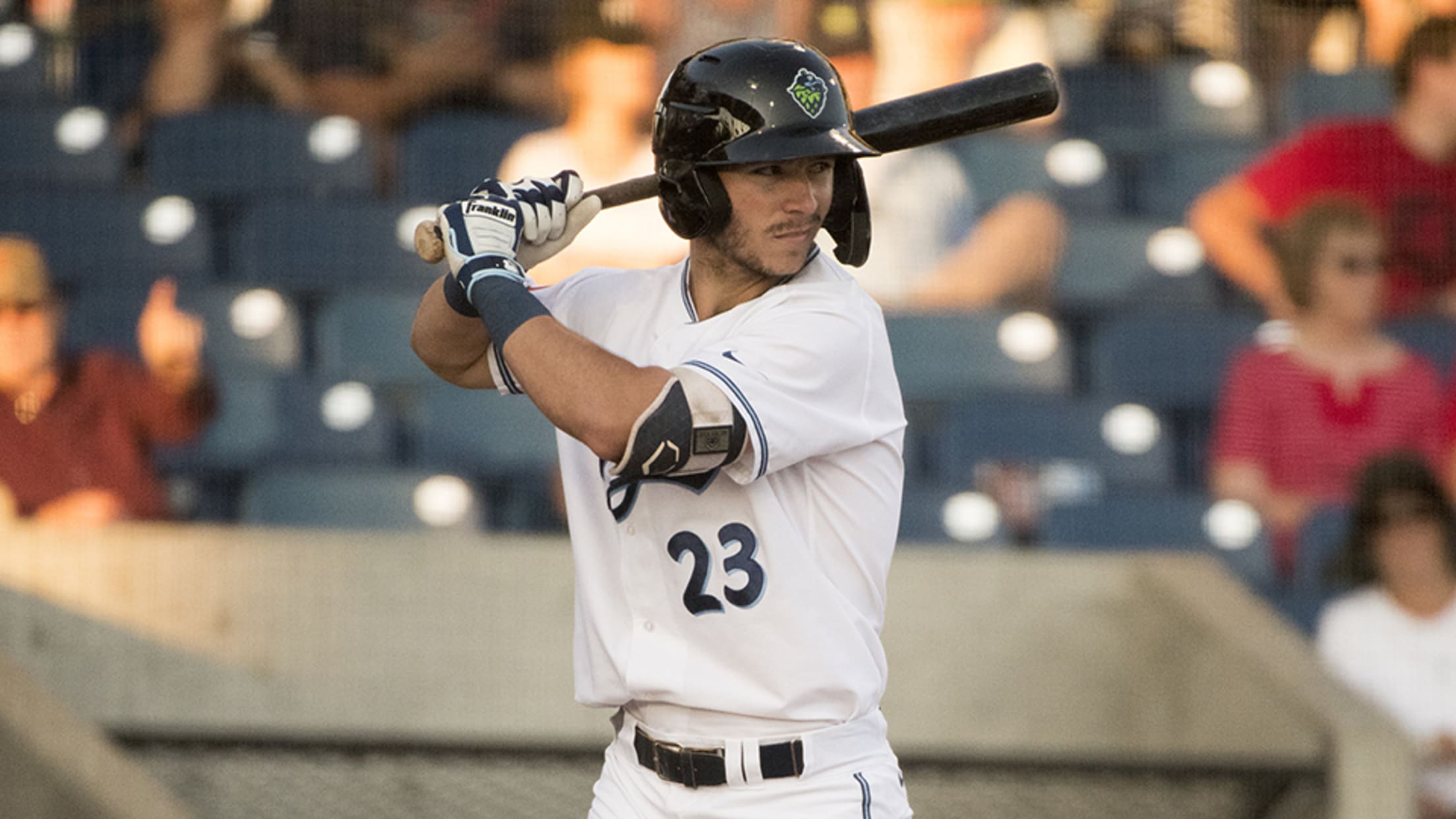 When the stakes were highest in the ninth inning, clutch hitting was Tristin English's first language.The Arizona infield prospect smacked a two-run homer in the ninth inning to lift Class A Short Season Hillsboro to a 2-1 victory over Tri-City on Monday at Gesa Stadium. The Hops lead the best-of-5
Rays' Ryan leads Pitchers of the Week
Charlotte right-hander set career mark with 13 K's in latest gem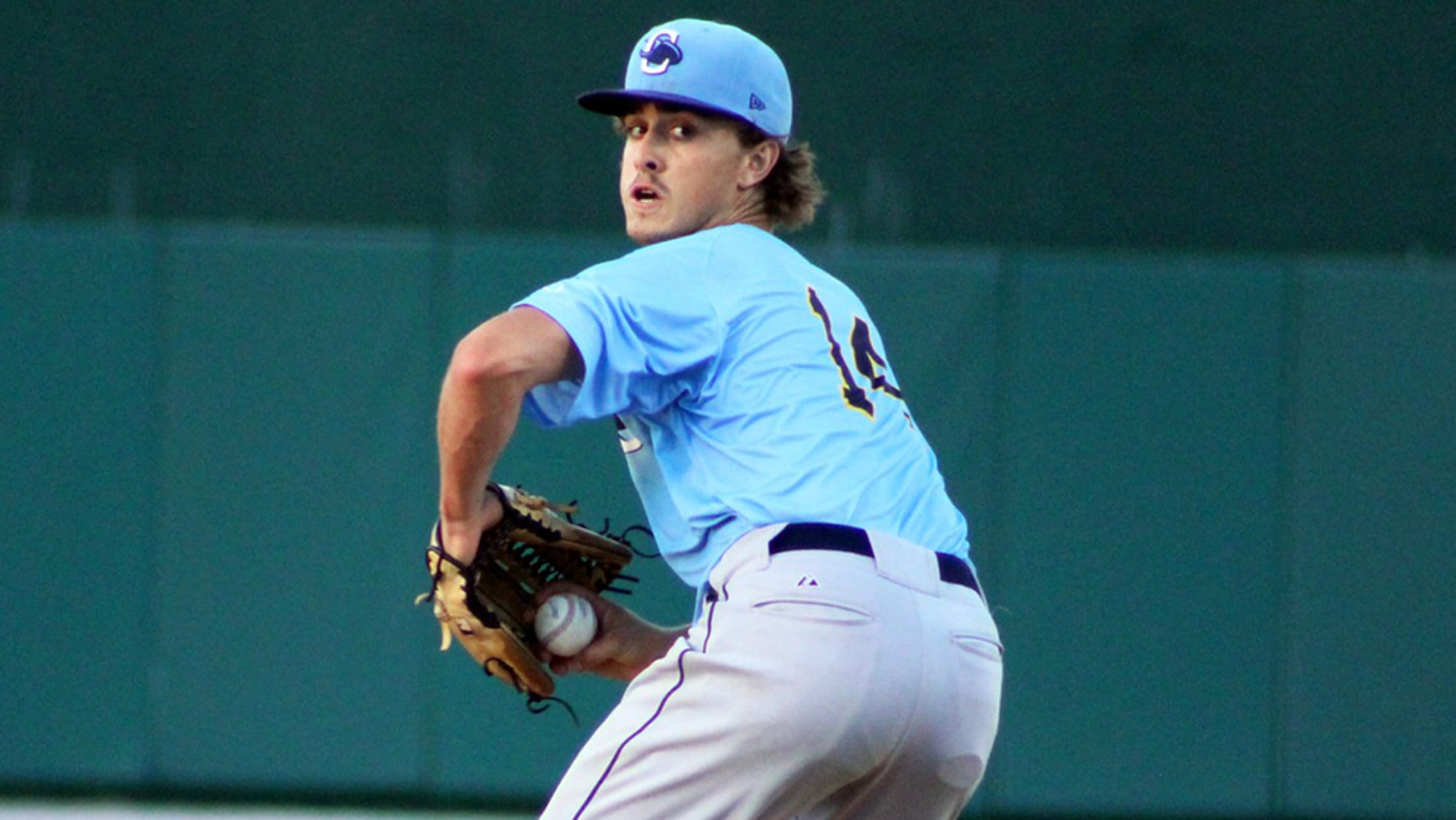 Joe Ryan has kept the K's coming all summer long. His latest -- and perhaps most dominant -- effort has earned him more than an improved stat line. The Rays' No. 16 prospect has been named Florida State League Pitcher of the Week after fanning a career-best 13 batters over
August 2nd: Volcanoes drop first game of 3 game series to Hillsboro 7-2
In the top of the second inning, after Hillsboro takes a 5-0 lead, Kwanston Adkins hits an infield single that scores Jeff Houghtby to make it 5-1.
Deyni, Magnificent.
Combined Shutout from Holton, Olivero gives Hops 3-0 Win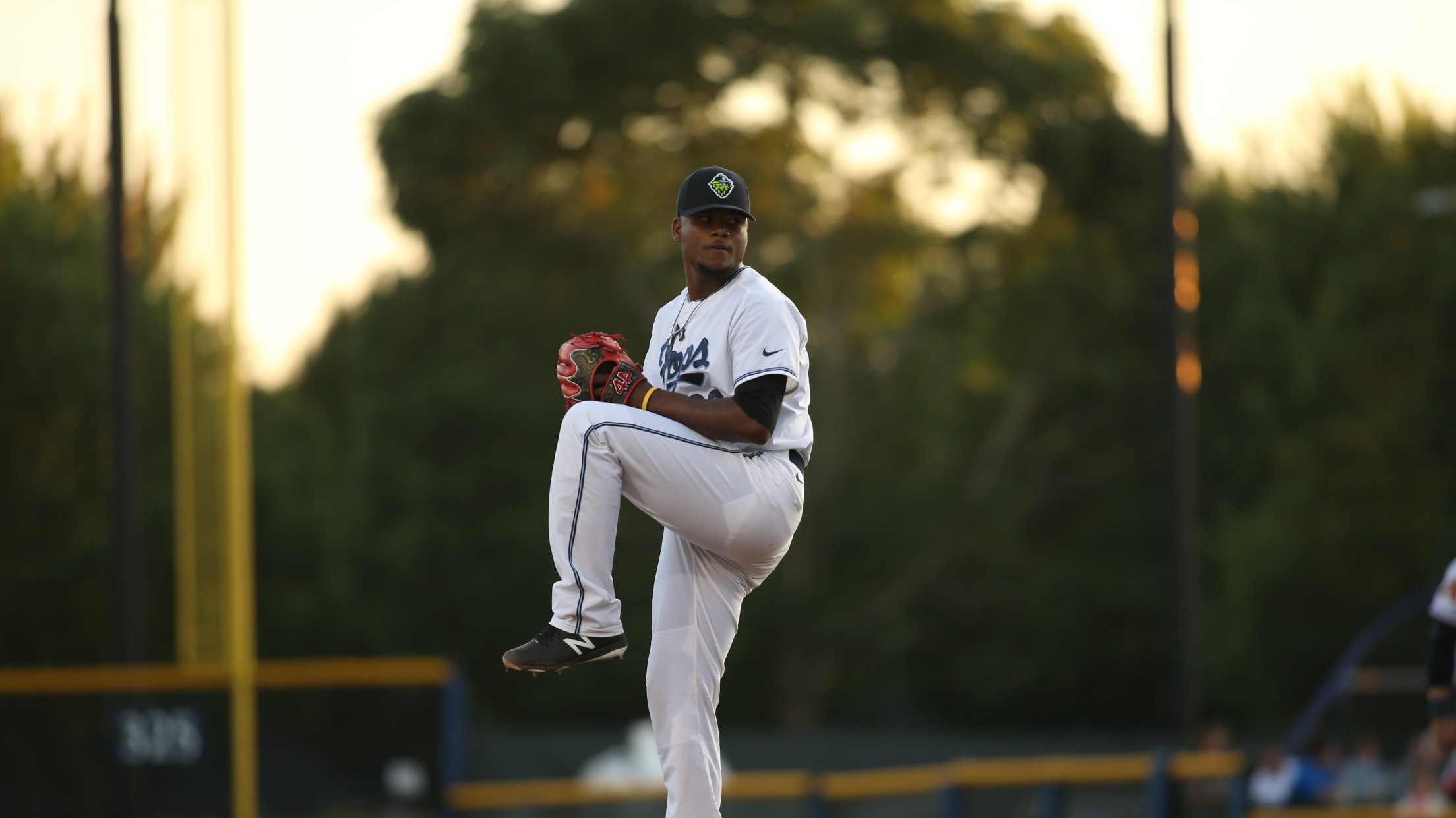 The Hillsboro Hops sent left hander Tyler Holton to the mound. Holton, a 2018 draft selection from Florida State University, dominated over four innings of work punching out five hitters and scattering two hits. His counterpart for the night, Juan Then, was equally impressive. Then punched three hitters over three
Kristian Robinson, Astronaut
Hops down Salem 4-1 Behind Robinson's Monster blast.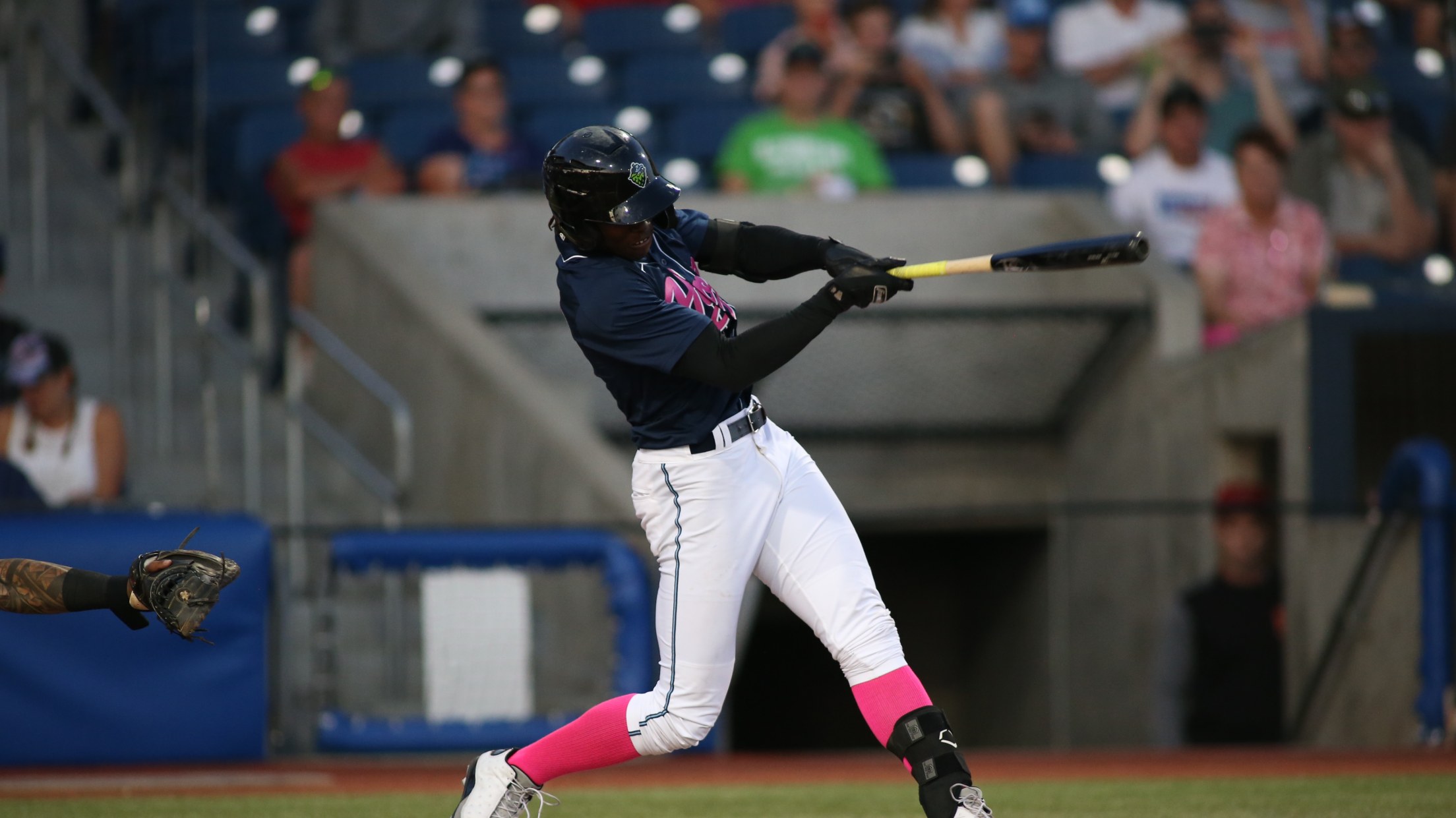 Florida State Seminole and 2018 ninth round selection of the Arizona Diamondbacks Tyler Holton made his Ron Tonkin Field debut. Holton missed 2018 with Tommy John surgery and has been working his way back since. The lefty contested Salem-Keizer right-hander Conner Nurse.