Shuckers RHP Cody Ponce Traded To Pittsburgh Pirates
Biloxi Reliever Sent to Pirates To Acquire Lyles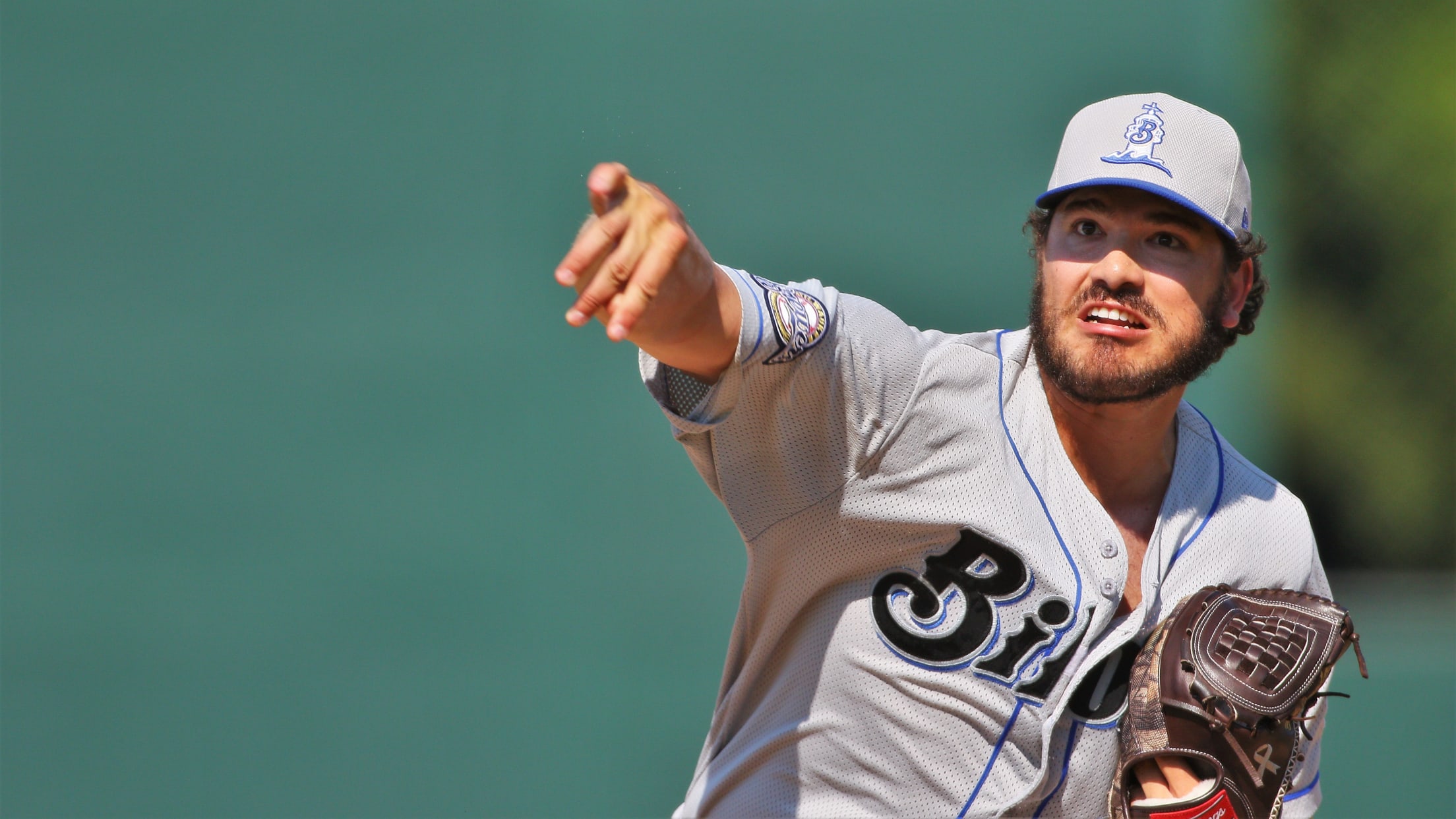 Shuckers Updated Roster - Click HereBiloxi Shuckers RHP Cody Ponce has been traded to the Pittsburgh Pirates, the Milwaukee Brewers announced on Monday. Additionally, RHP Marcos Diplan has been designated for assignment by the Brewers.Ponce, a second-round pick by the Brewers in 2015 out of Cal Poly Pamona, was traded
Four-Run Fifth, Strike-Throwing Pitching Guides Shuckers To 4-3 Win
File Delivers Second Double-A Quality Start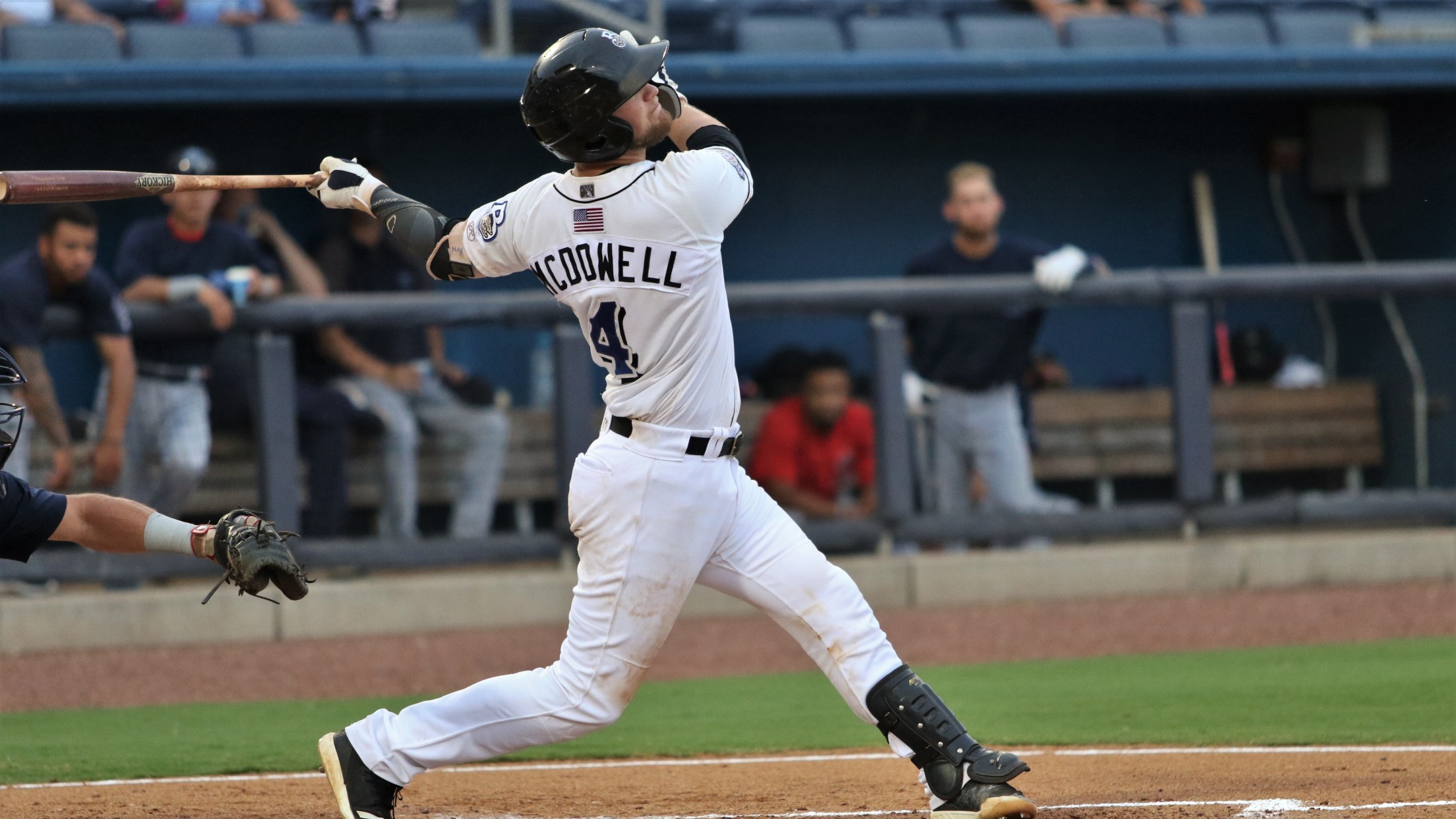 The Biloxi Shuckers (47-36, 6-7 2nd Half) scored four runs in the bottom of the fifth inning to top the Mobile BayBears (32-49, 5-8) 4-3 on Tuesday night at MGM Park. Three Shuckers pitchers combined to strikeout nine BayBears without issuing a walk in the victory.Trailing 2-0 in the bottom
Sweep Avoided As Francis and Company Silence Generals
Shuckers Conclude First-Half and End Four-Game Skid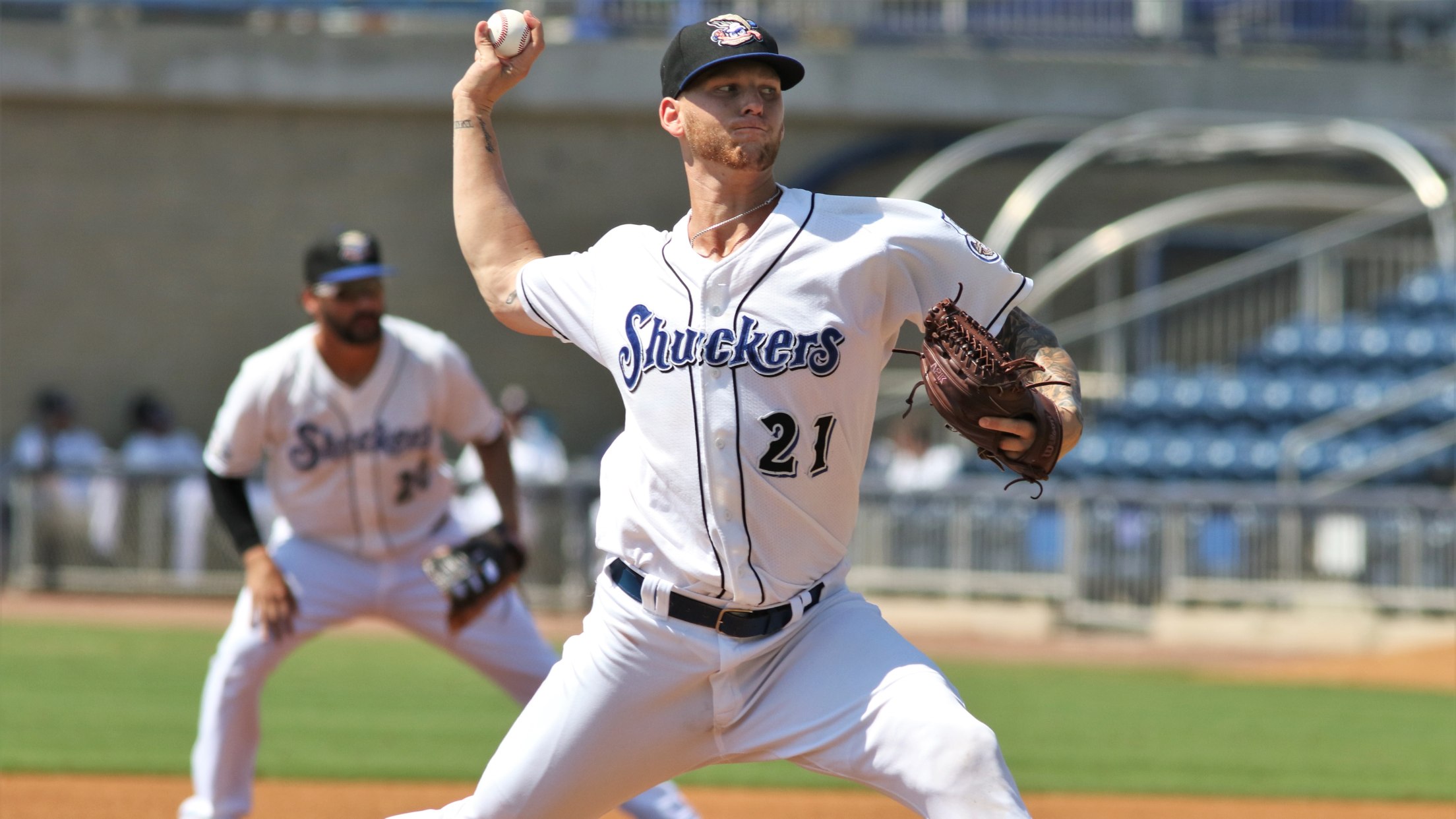 Bowden Francis (W, 4-4) was nearly untouchable on Sunday afternoon tossing shutout ball as the Biloxi Shuckers (41-29) avoided a series sweep with a 4-0 win over the Jackson Generals (39-31) at The Ballpark at Jackson. The Shuckers 12th shutout victory of the season also puts an end to seven
Series Clinched Over M-Braves With One-Run Victory
Bullpen Steers Mississippi Short of Comeback to Remain Atop South Division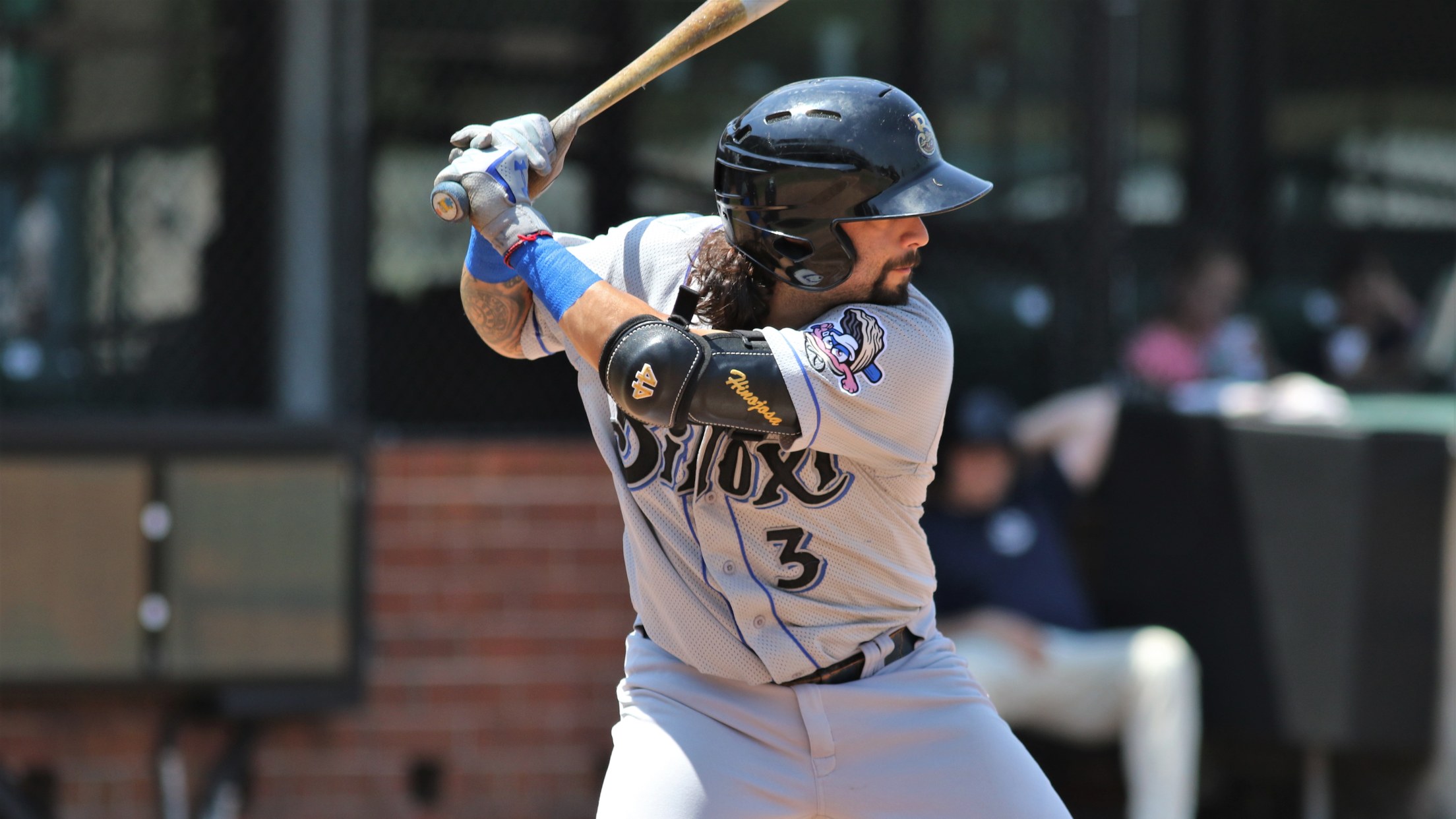 The Biloxi Shuckers (34-24) bullpen held firm on Tuesday night at Trustmark Park, preserving a one-run lead and sealing a series-clinching 4-3 victory over the Mississippi Braves (25-31). The offense cut loose with four quick runs early in the game and led wire-to-wire, improving Biloxi to a season-best mark of
Back-To-Back Home Runs Lift Shuckers Beyond Braves
Grisham Continues His Tear, Homers in Fourth Straight Game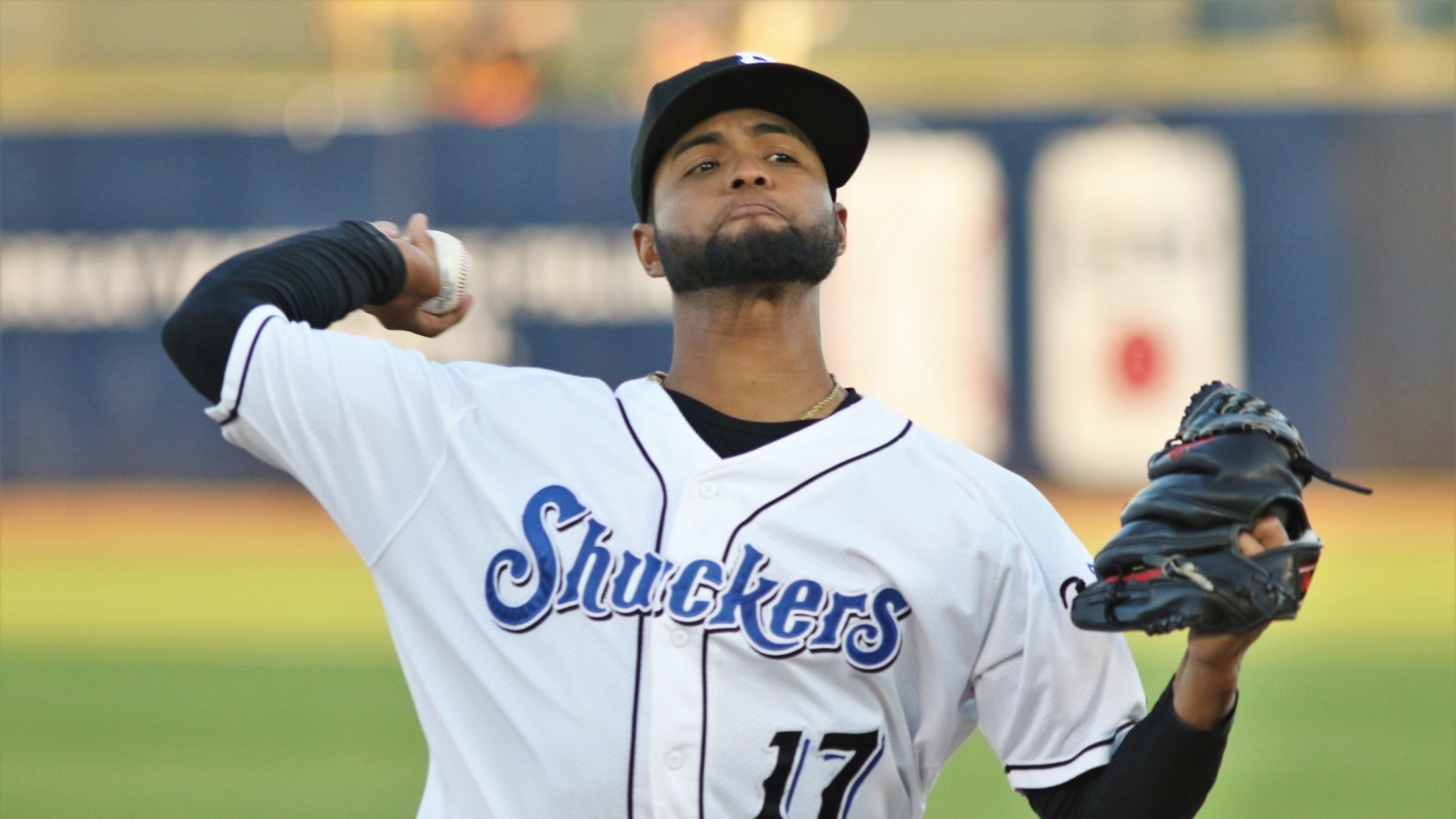 Named Southern League Player of the Week earlier in the day, Trent Grisham continued his role as the league's hottest hitter with a two-run home run on Monday, helping propel the Biloxi Shuckers (33-24) to a 3-0 win over the Mississippi Braves (25-30) at Trustmark Park. Jake Gatewood provided a
Grisham's Four-Hit Day Leads Shuckers To Fourth Straight Win
Biloxi Tops BayBears 4-2, Have Won 10 of Last 12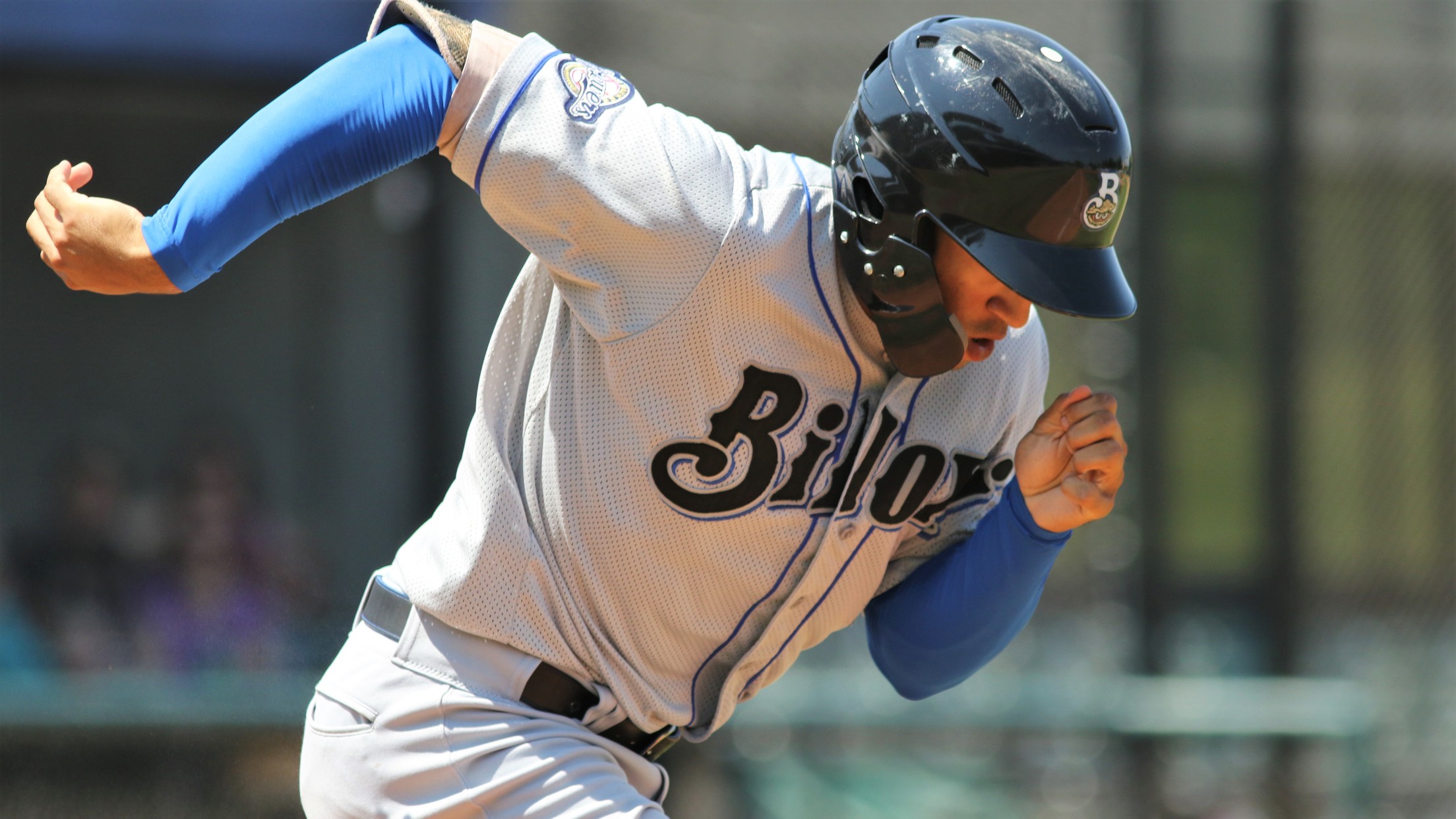 In their series finale with the Mobile BayBears (19-30), the Biloxi Shuckers (28-22) scored twice in the late innings to come away with a 4-2 win on Sunday afternoon at Hank Aaron Stadium. Trent Grisham led the offense, going 4-for-5 with a triple, a home run, three RBI's and a
Hiura And Diplan Catapult Shuckers To The Southern League Championship Series
Brewers #1 Prospect Racks up 6 RBI, Diplan Fans Nine over Six Strong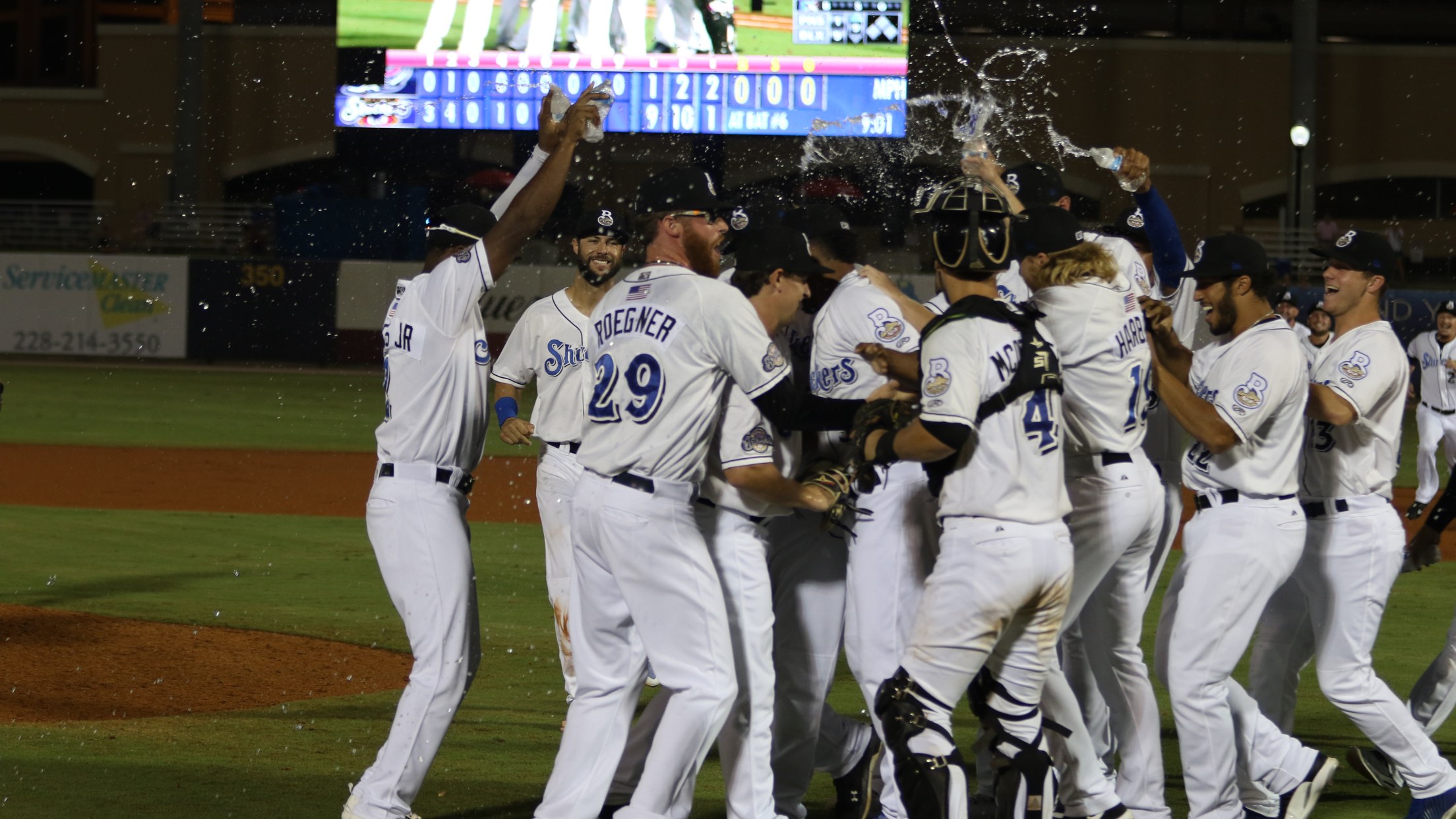 With a 9-1 victory on Saturday night at MGM Park, the Biloxi Shuckers (3-1) clinched their spot in the Southern League Championship Series. Keston Hiura collected six RBI, while RHP Marcos Diplan (W, 1-0) struck out nine Pensacola Blue Wahoos (1-3), allowing just one hit in the process.The Shuckers sprinted
McDowell Plays Hero with a 12th Inning Winner in Game One of South Division Championship
Signature Shuckers Comeback Caps Exciting Start to the Playoffs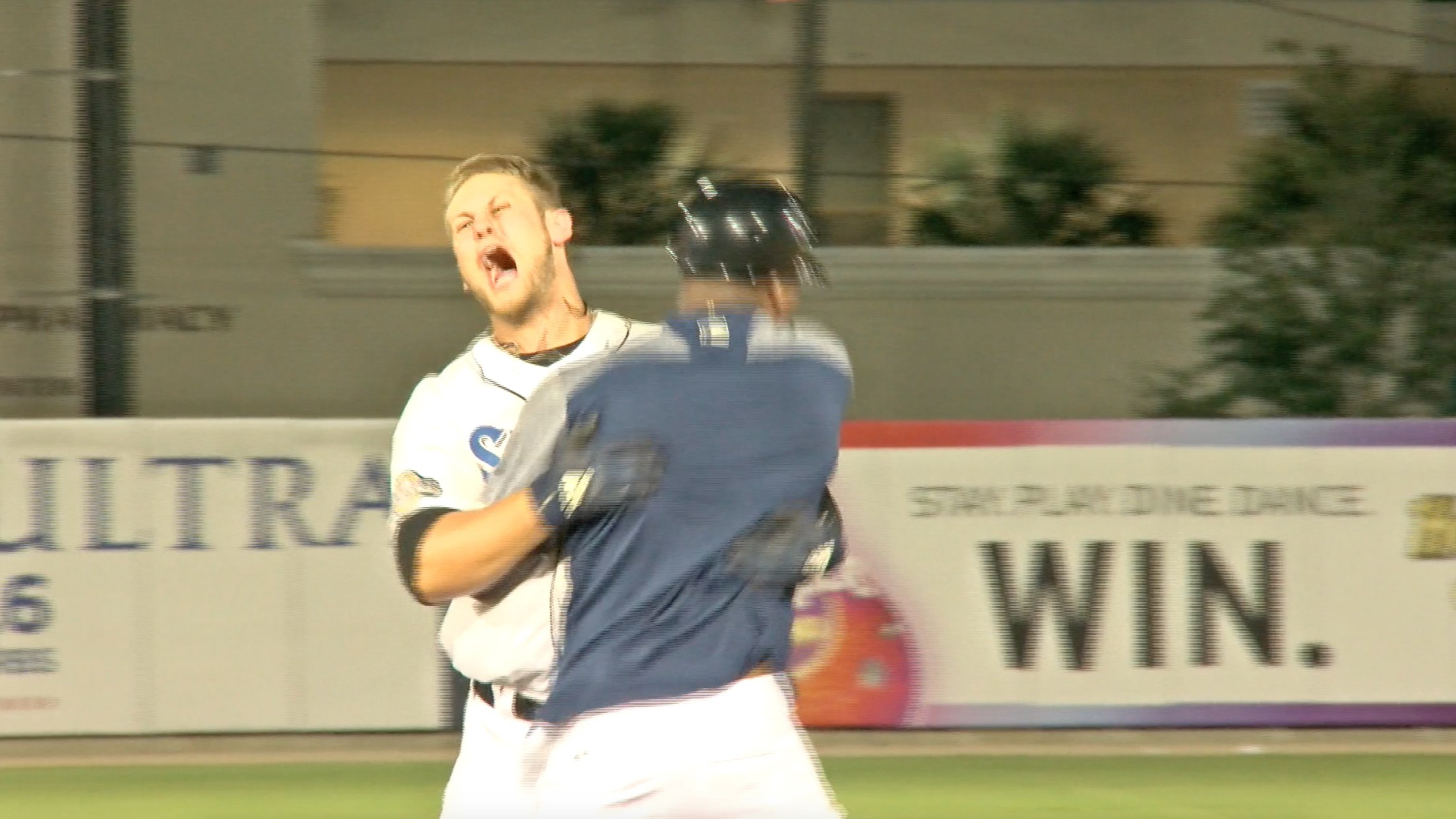 It took 12 innings in Game One of the South Division Championship Series for Max McDowell to deliver an electric walk-off, ground-rule double, handing the Biloxi Shuckers (1-0) a 5-3 win over the Pensacola Blue Wahoos (0-1) on Wednesday night at MGM Park.Square at three runs apiece, the bottom of
79 is Fine! Shuckers Break Single Season Win Record in Style
Noriega's Single Caps Ninth Walk Off of the Year on Historic Night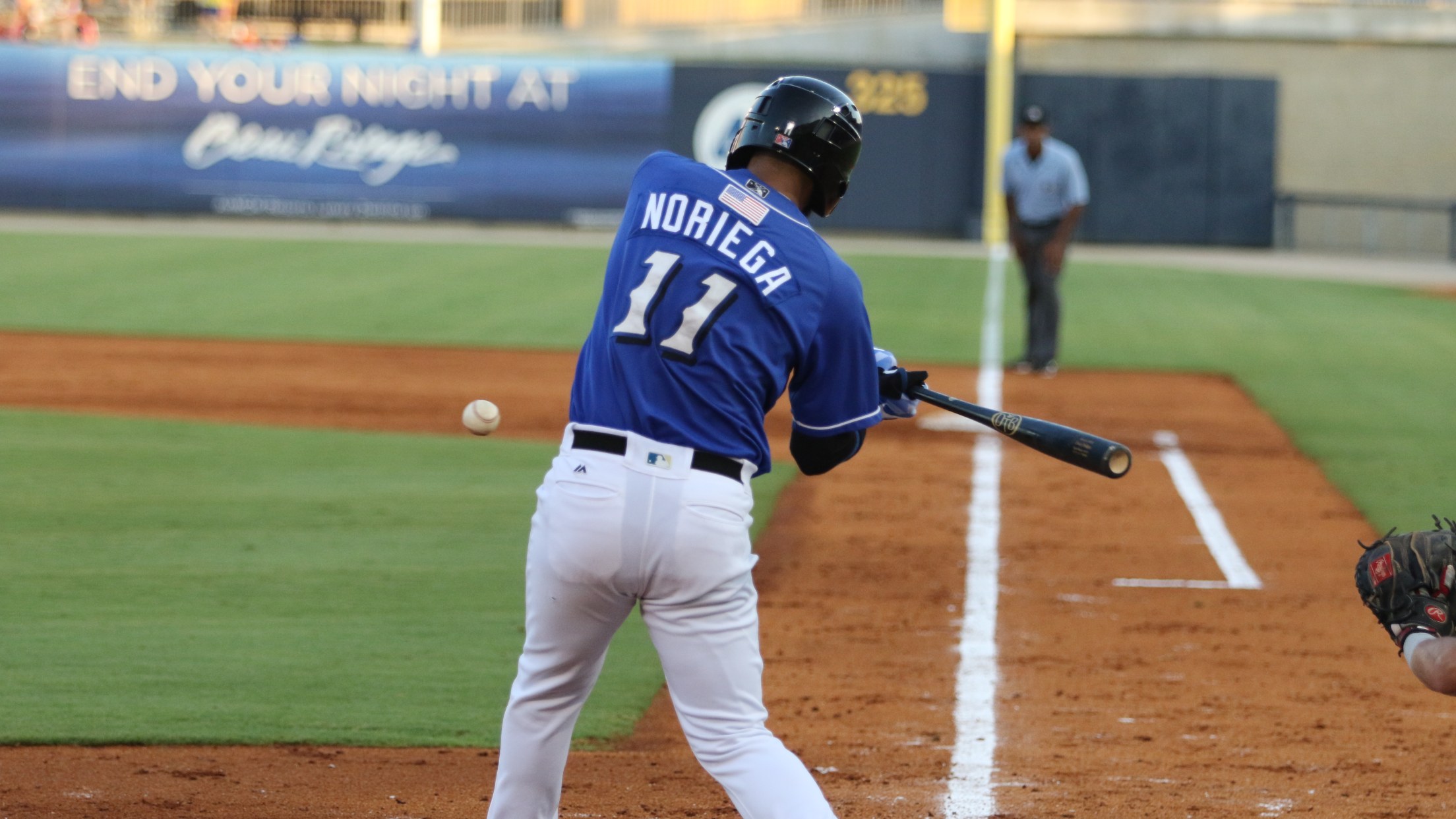 The Biloxi Shuckers (79-57, 36-28) earned their franchise-record 79th win of the season with a 3-2 walk-off win over the Birmingham Barons (64-70, 32-34) on Thursday night at MGM Park. Gabriel Noriega's two-run single in the tenth provided the ninth walk-off win of the season for Biloxi.Both starting pitchers shut
Biloxi Breaks Out The Brooms In 3-2 Win To Sweep Pensacola
Ponce Collects First Hit To Spark Shuckers Rally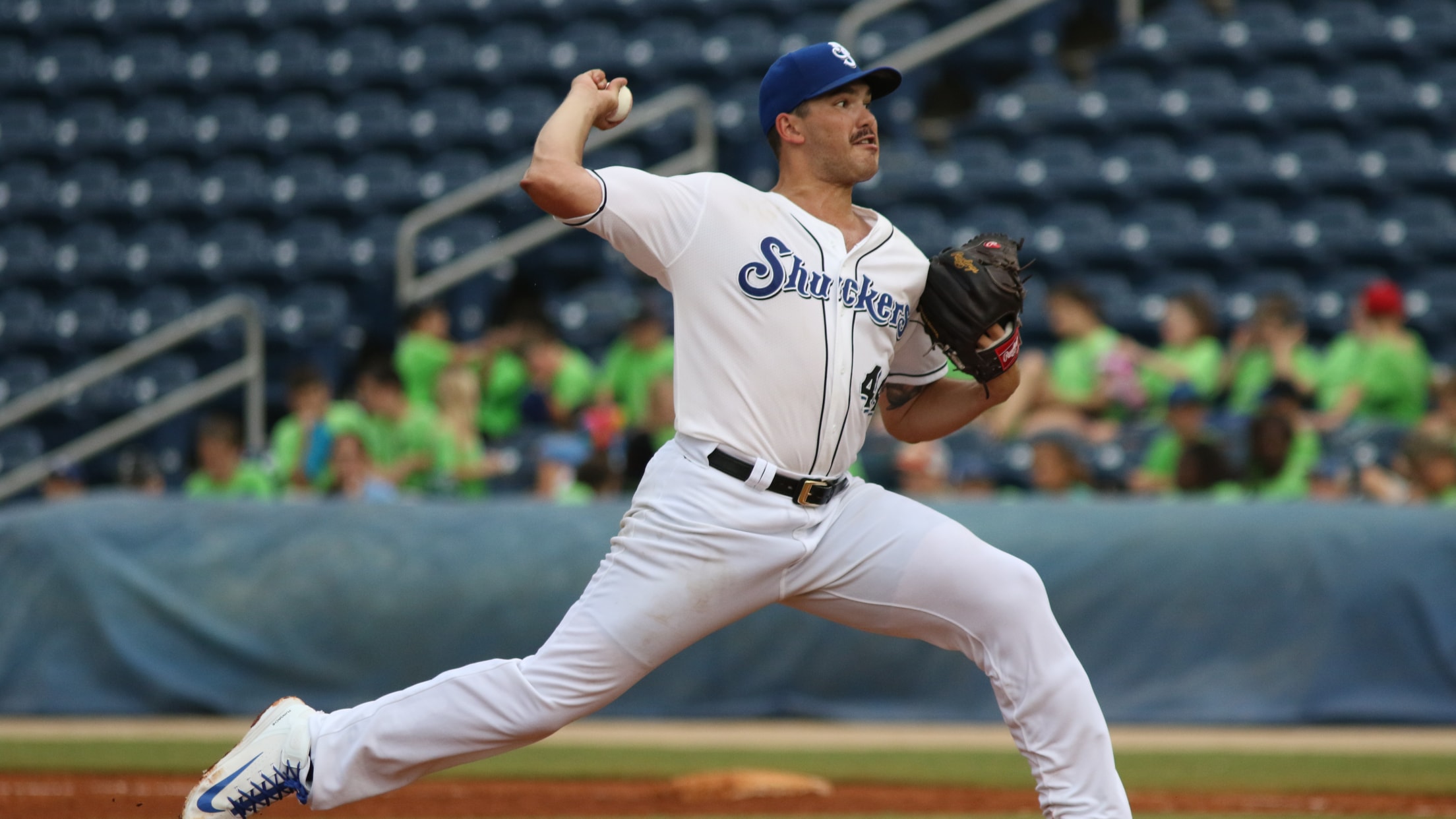 The Biloxi Shuckers (76-54, 35-25) finished off their first five-game sweep of the Pensacola Blue Wahoos (63-64, 33-26) in franchise history with a 3-2 victory on Thursday night at MGM Park. The Shuckers now have a 1.5 game lead in the South Division with ten games remaining in the regular
Eight Is Great! Shuckers Score Eight Unanswered To Down Smokies
Shuckers Push Past Smokies with Signature Late Rally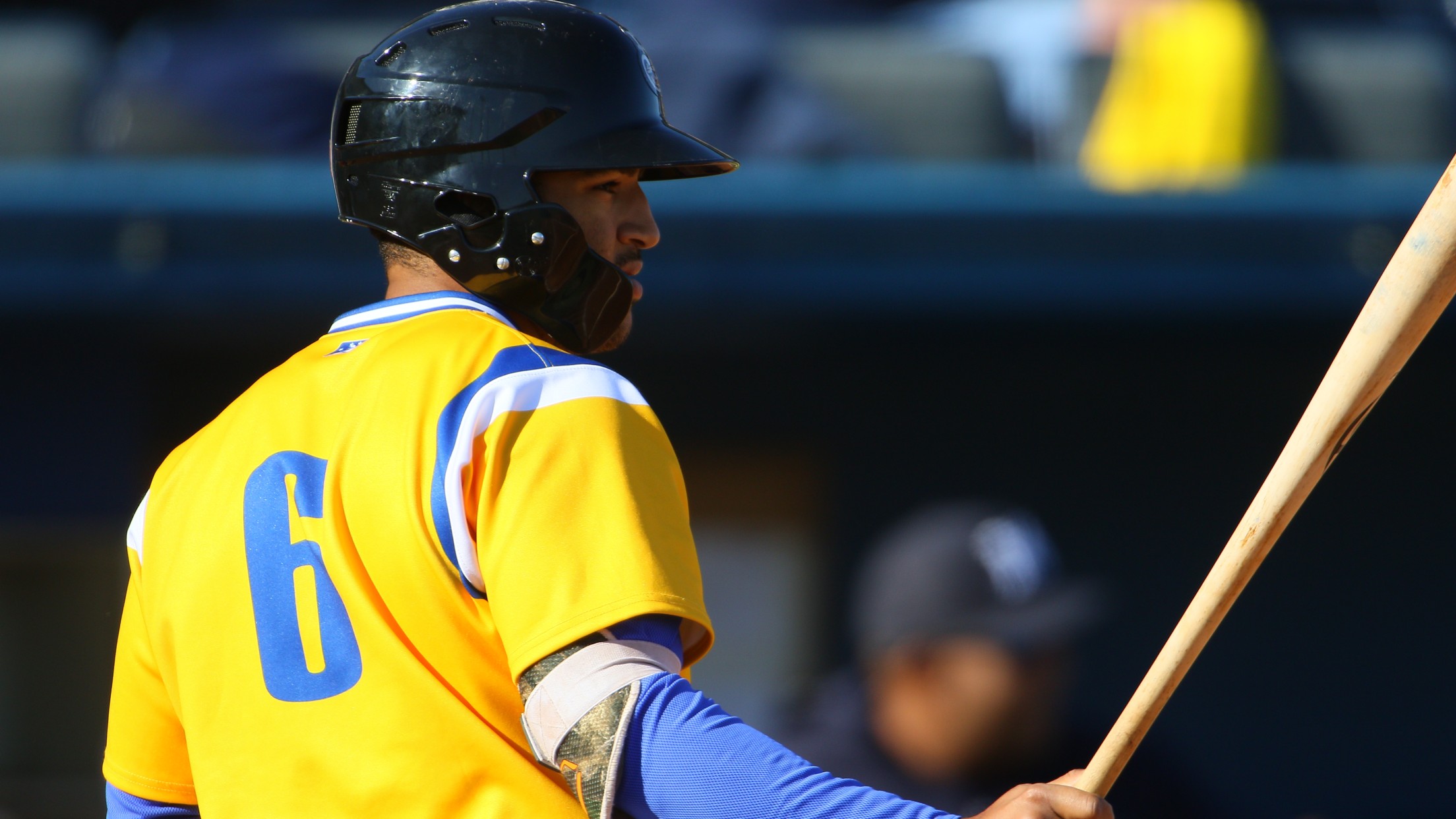 Trent Grisham belted a go-ahead, three-run home run in the bottom of the seventh inning to fuel the Biloxi Shuckers (57-40, 16-11) 8-2 victory over the Tennessee Smokies (50-48, 14-14) on Friday night at MGM Park. The Shuckers are now winners of five consecutive games.The Smokies and Shuckers played to
It's a Hat Trick! Ray Goes Yard Three Times in Win
Brewers #6 Prospect Becomes Third Shucker in Franchise History to Belt Three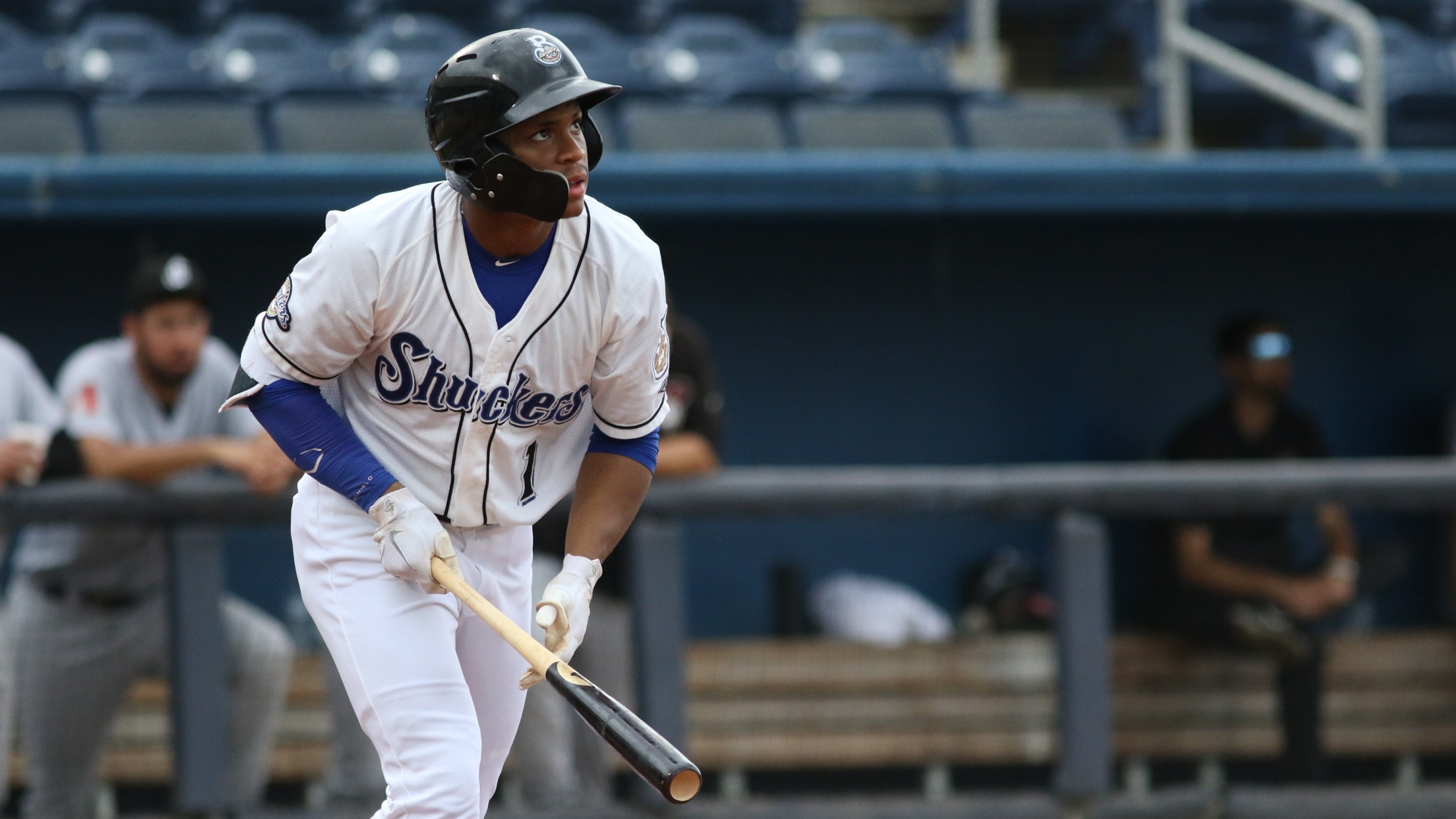 BILOXI, MS - Corey Ray became the third player in franchise history to smash three home runs in a game as the Biloxi Shuckers (51-38) downed the Jackson Generals (46-43) 8-3 in the series finale on Wednesday afternoon.After Jamie Westbrook singled in the game's first run in the top of
Big Blasts Launch Shuckers Past M-Braves
Erceg, Gatewood, Ray All Clear the Fence for Biloxi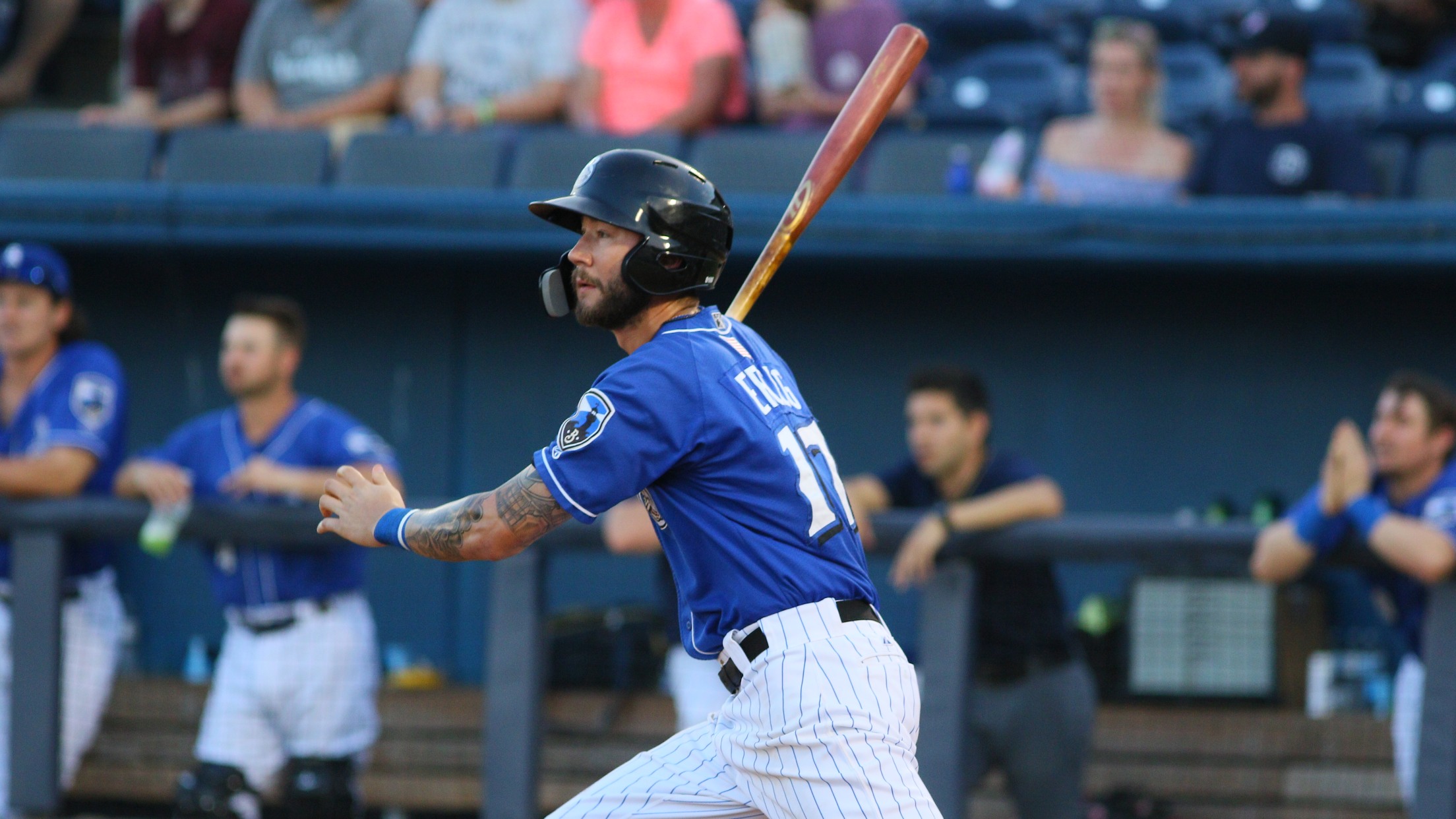 Three middle-inning home runs propelled the Biloxi Shuckers (31-21) to a 6-3 win over the Mississippi Braves (24-28) at MGM Park on Wednesday night.The Shuckers grabbed the game's first run with a Jake Gatewood two-out single in the first, but soon after, RHP Cody Ponce (W, 2-3) had to battle
Series Opener Goes To BayBears 3-2
Pitching Staff Allows Just One Earned Run in Loss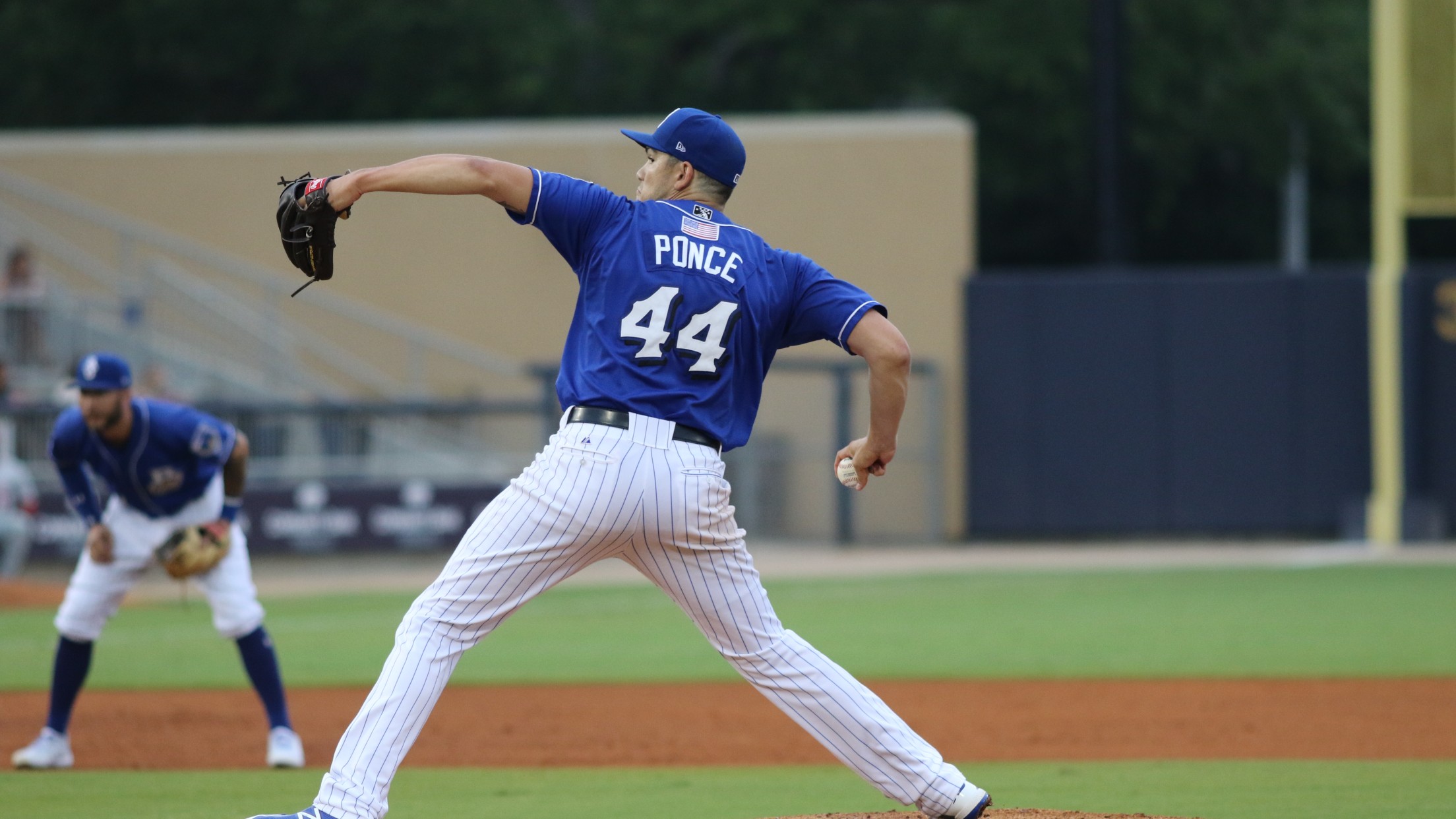 While lightning illuminated the sky above Hank Aaron Stadium, the Biloxi Shuckers (28-18) fell in their series opener against the Mobile BayBears (24-21) 3-2 on Wednesday night. Biloxi maintains a 3.5 game lead over the BayBears in the South Division of the Southern League.Biloxi threatened right out of the gate,
Stokes Jr. Homers in Third Straight Game, But Shuckers Drop Fourth in a Row
Lookouts Halt Early Baserunners on a Friday Night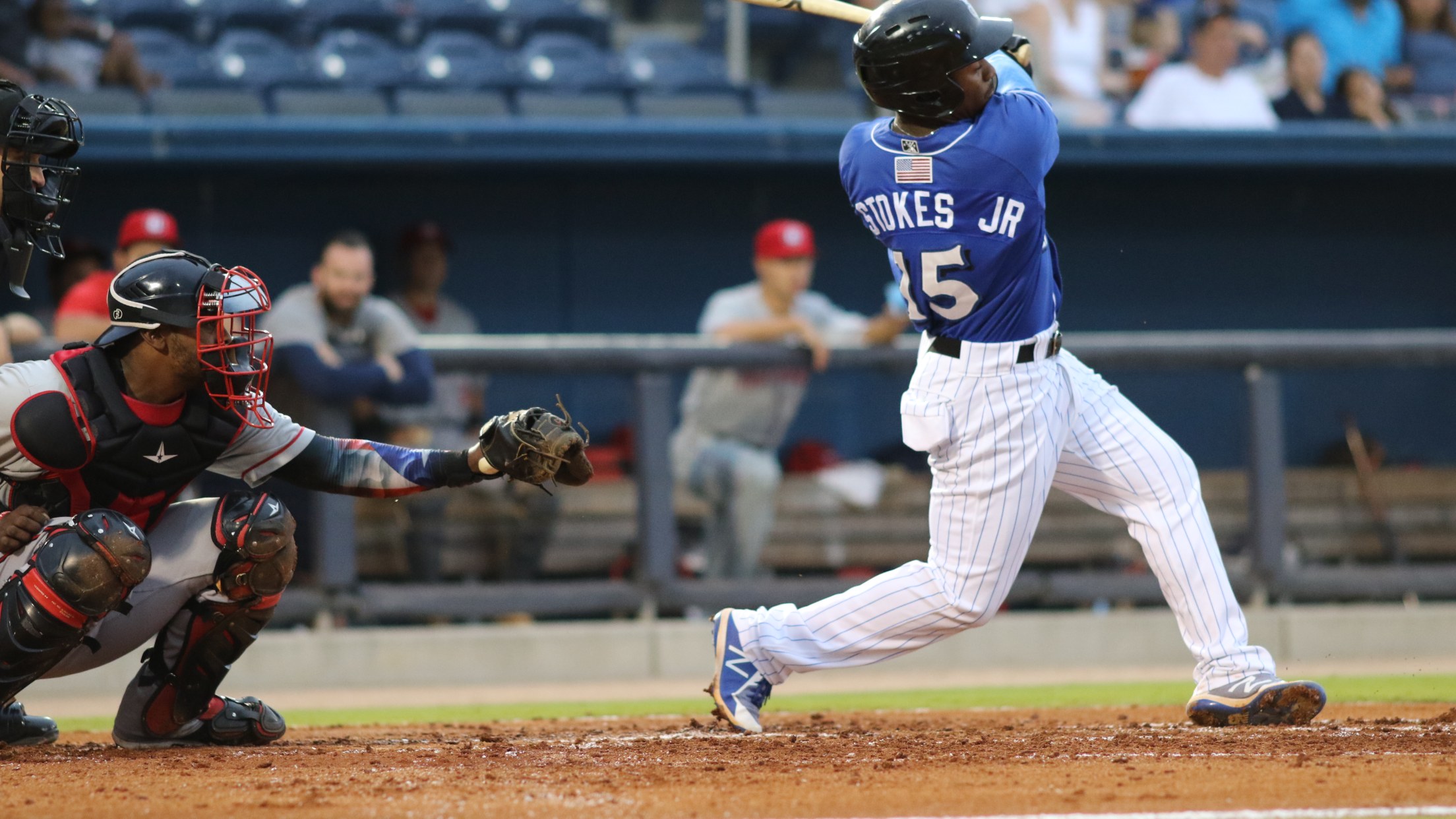 The Biloxi Shuckers (25-17) left the tying run on second base in the ninth inning, as the Chattanooga Lookouts (28-14) took game two of a five-game series 3-2 on Friday night. Troy Stokes Jr. homered for Biloxi in his third consecutive contest.RHP Cody Ponce allowed a solo home run to
Shuckers Fall to Blue Wahoos on Mother's Day
Ponce Deals Five Strong, Ray Homers for Biloxi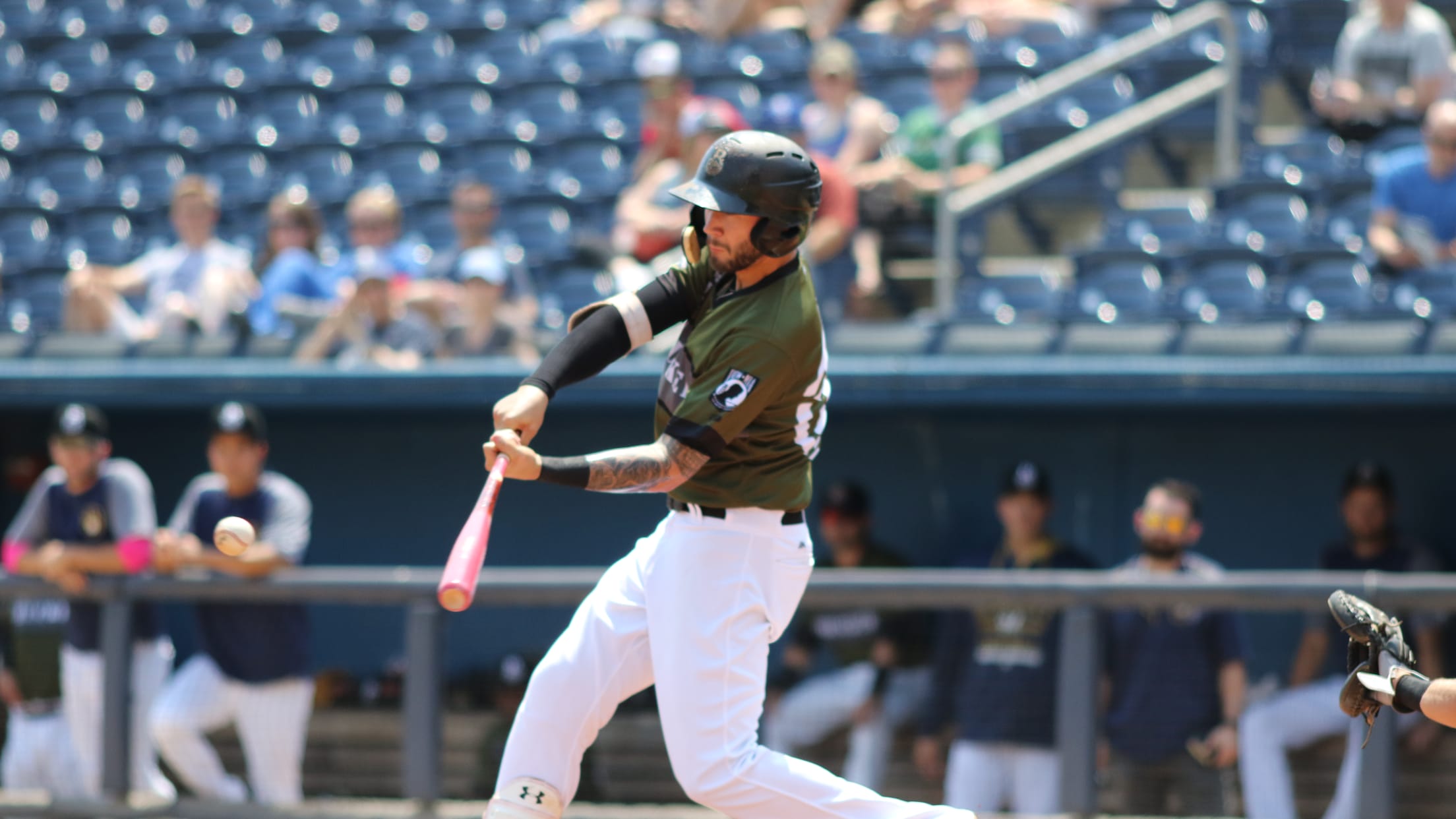 A five-run sixth inning for the Pensacola Blue Wahoos (16-21) snapped the Biloxi Shuckers' (24-13) nine game home win streak, handing Biloxi a 6-4 loss on Sunday afternoon at MGM Park.The Blue Wahoos jumped out to a 1-0 lead on Shed Long's solo home run off starter RHP Cody Ponce.
Season-High 13 Hits Part of 5-1 Victory Over BayBears
Ray, Stokes Jr. and Hager all record 3 hits in win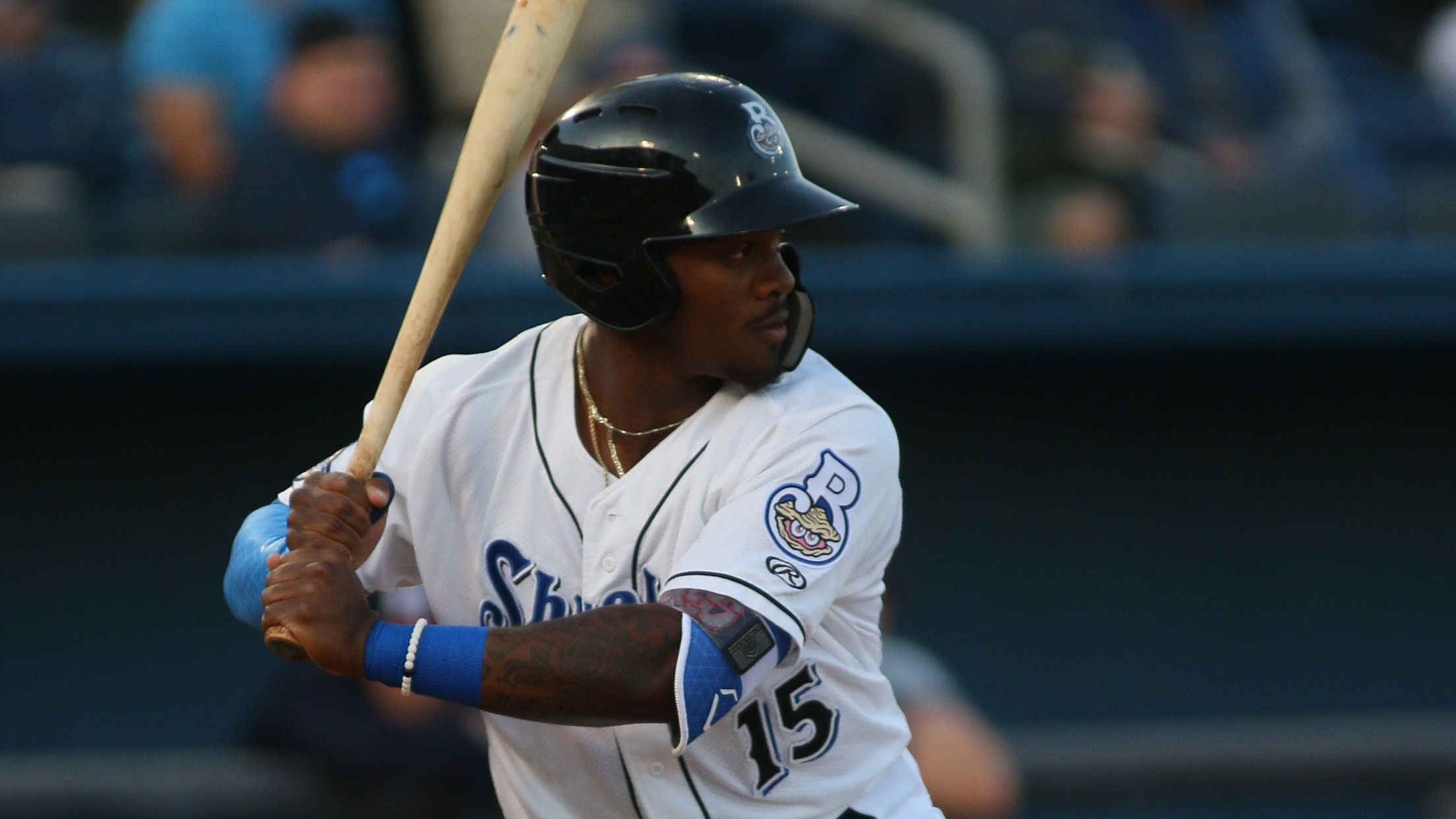 It took just two batters for the Biloxi Shuckers (9-2) to take a lead in a 5-1 victory over the Mobile BayBears (4-6) on Monday night at Hank Aaron Stadium. The Shuckers recorded a season-high 13 hits, including eight for extra bases in the win.Corey Ray and Troy Stokes Jr.
Shuckers' Ponce tosses gem in Double-A debut
Brewers No. 21 prospect allows two hits in 6 1/3 shutout innings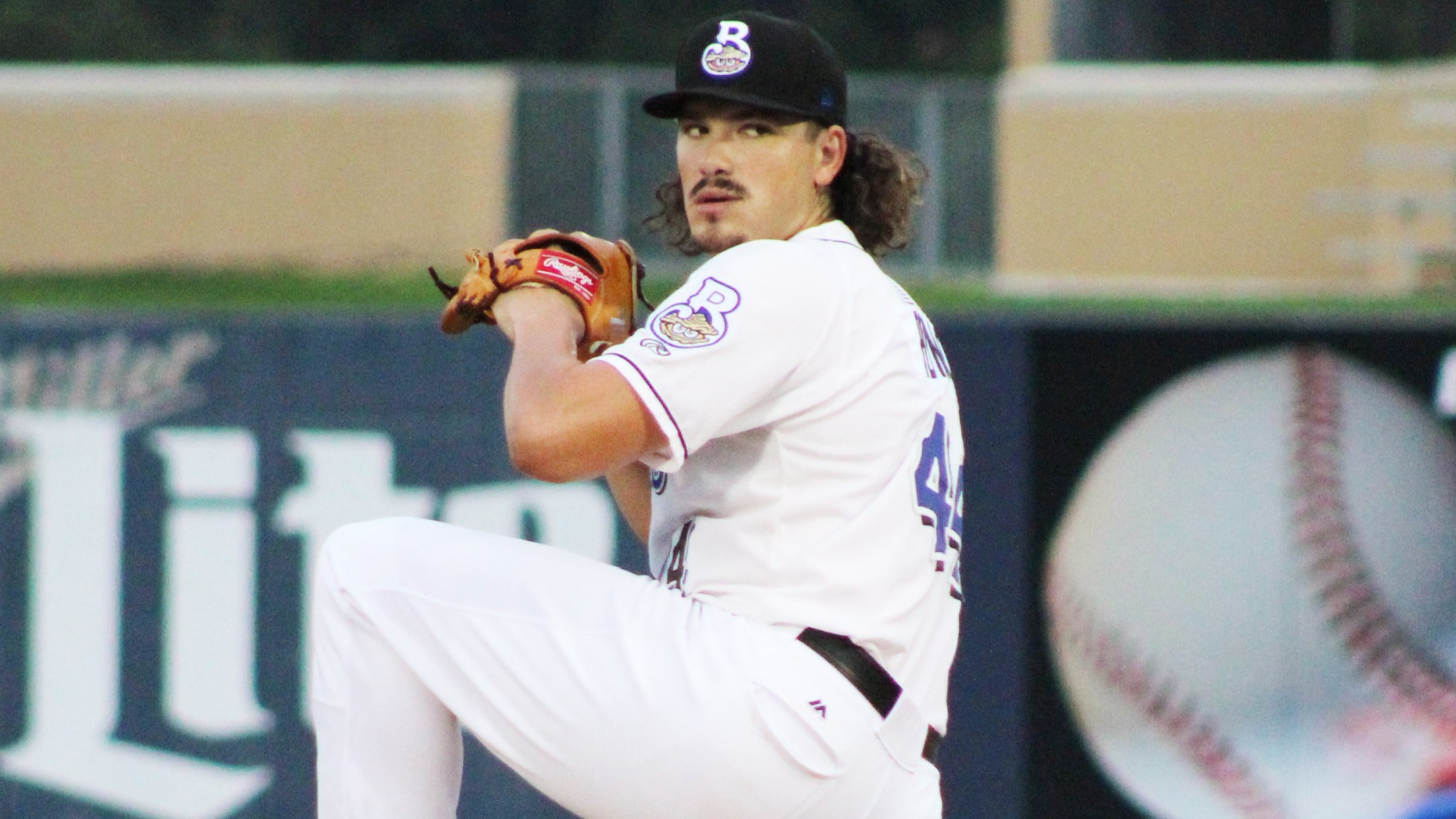 Before coming to Double-A Biloxi for his first Southern League start, Cody Ponce got some sound advice from Class A Advanced Carolina manager Joe Ayrault. "My manager told me, 'Don't change anything, kid. Keep going up there and pound the zone,'" the Brewers' No. 21 prospect said.Adhering to those words, Ponce
Six Mudcats named 2017 Southern Division All-Stars
Diaz, Gatewood, Griep, Peralta, Ponce and Ray were all named Southern Division All-Stars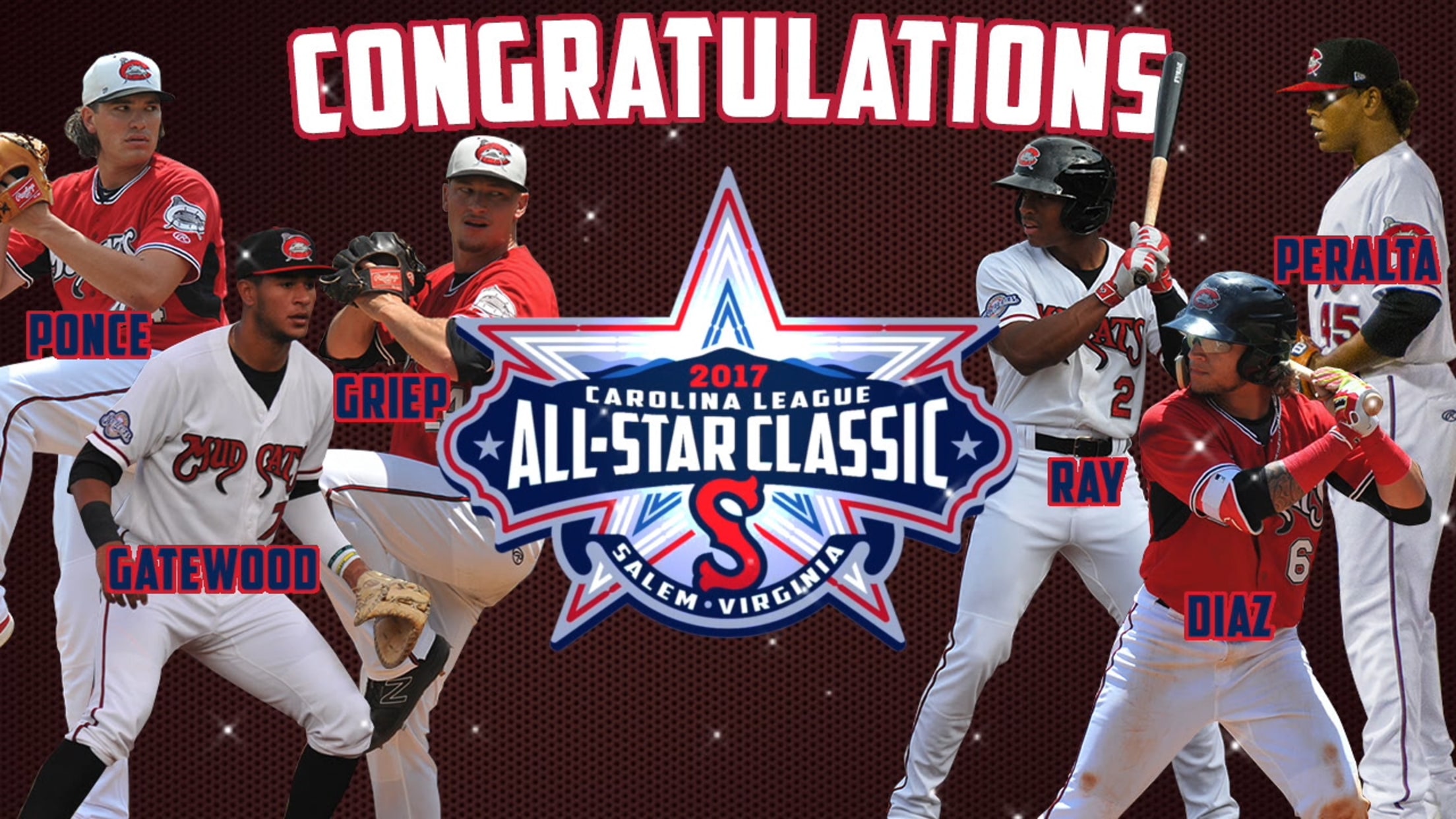 ZEBULON, N.C. - The Carolina League announced its Southern Division All-Star team today and the Carolina Mudcats placed a division best six players to the team as Isan Díaz, Jake Gatewood, Nate Griep, Freddy Peralta, Cody Ponce and Corey Ray were all named to the 2017 Carolina League All-Star Classic
Hummel makes Mudcats debut in style
Brewers catcher misses cycle by a single in first game of season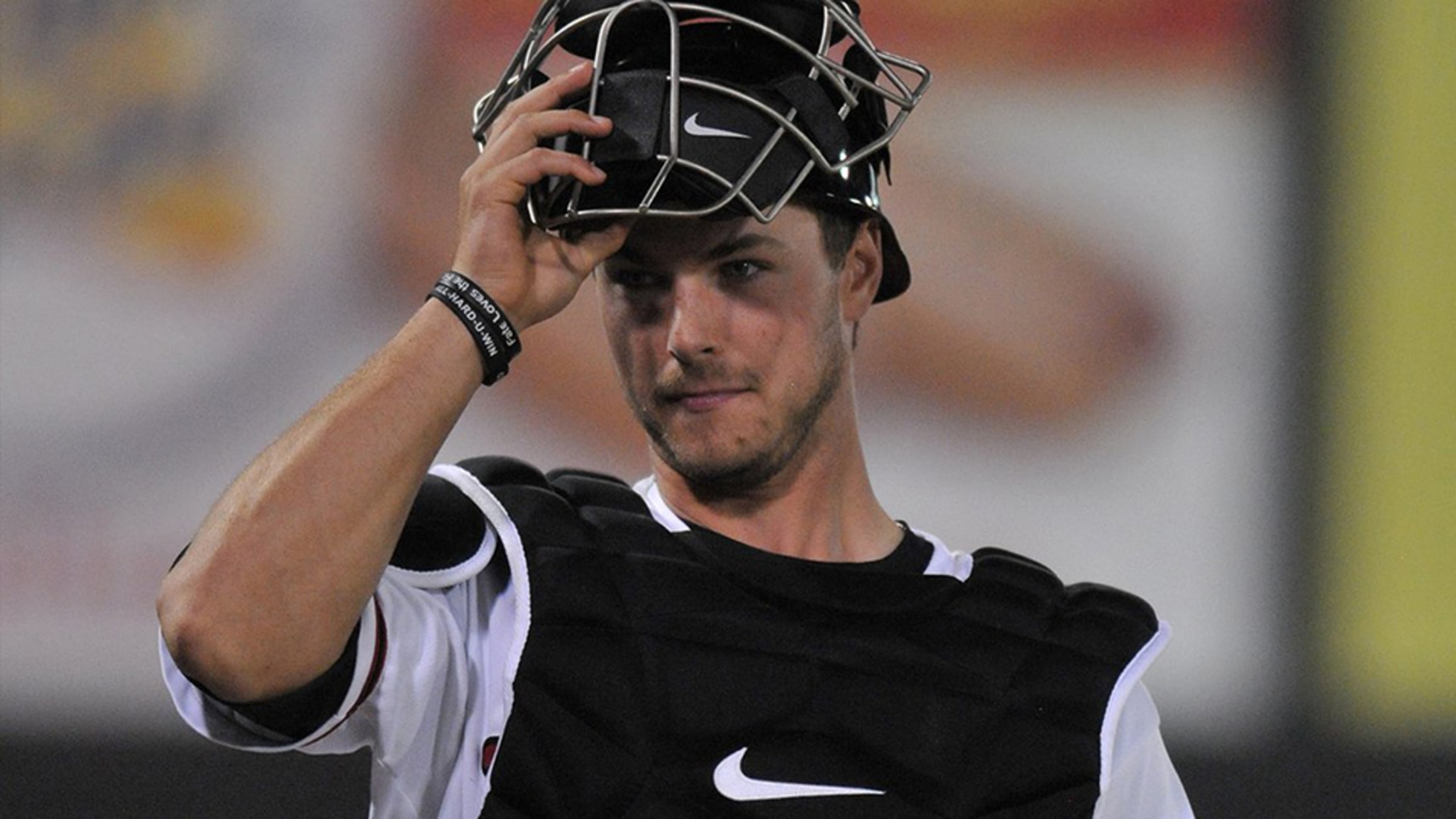 Catcher Cooper Hummel technically began 2017 on the Rookie-level Helena roster but spent most of the season's first two months with Class A Advanced Carolina, where he got bullpen duty and bided his time as the club's de facto third catcher. He was told he'd be insurance in case backstops
Erceg and Ponce lead the way for the Mudcats
Lucas Erceg had two doubles and two RBIs in Carolina's first home win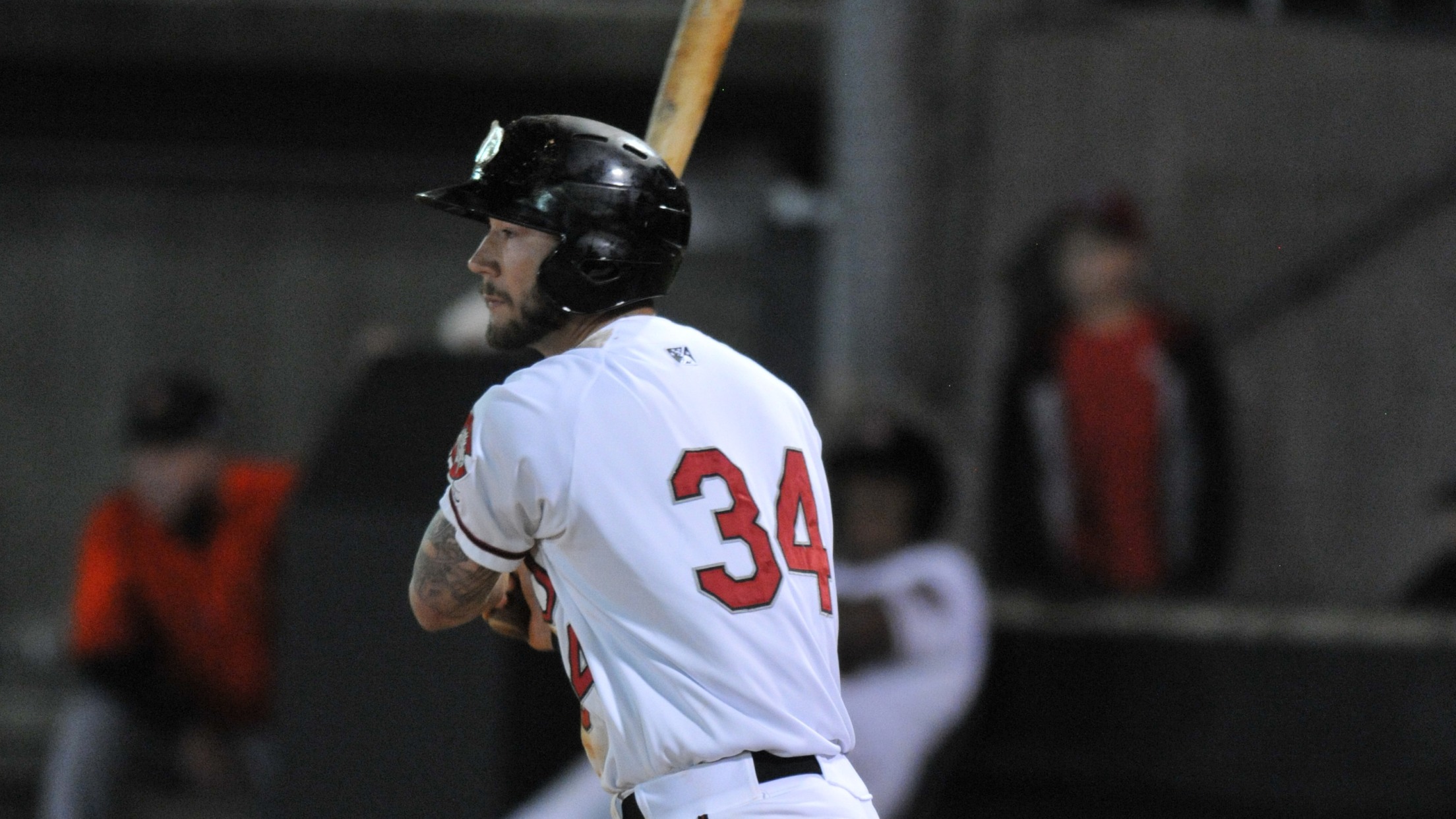 Prospect Roundup: Games of April 9
Tapia, Rutherford amass doubles; Beede enjoys Triple-A debut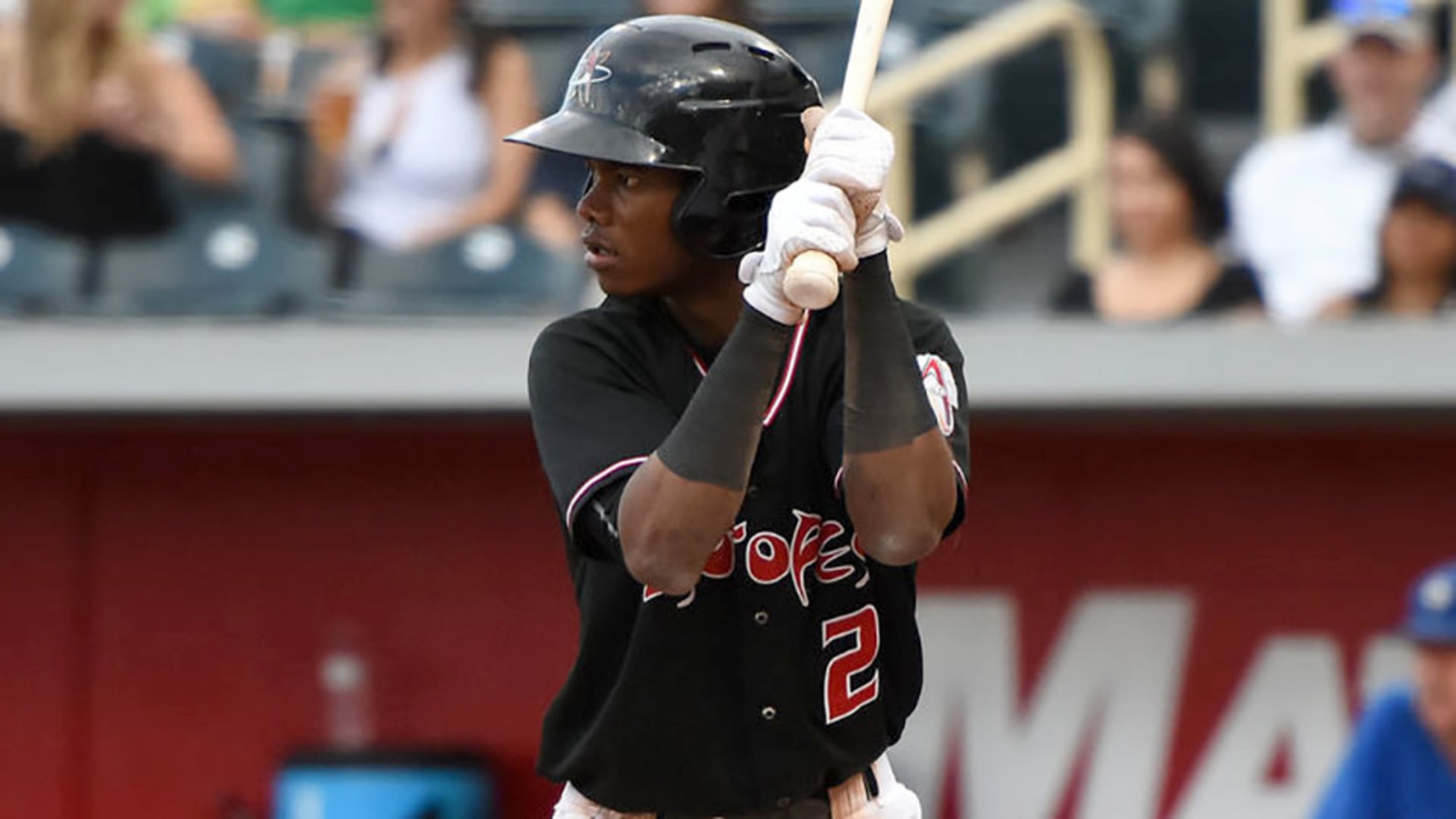 Rockies OF Raimel Tapia, Triple-A Albuquerque: 3-for-4, 3 2B, RBI, 2 R, BB, K -- Make that three multi-hit performances in four games for MLB.com's No. 87 overall prospect, who is 8-for-17 (.471) with four doubles, three RBIs and six runs scored over that span. Impressive as that is, it's not
Ponce dominates Keys as Mudcats take series
The Mudcats clinched a season opening series victory on Sunday