Kershaw Makes Rehab Start; Dodgers Post Seven-Run Inning in 8-7 Win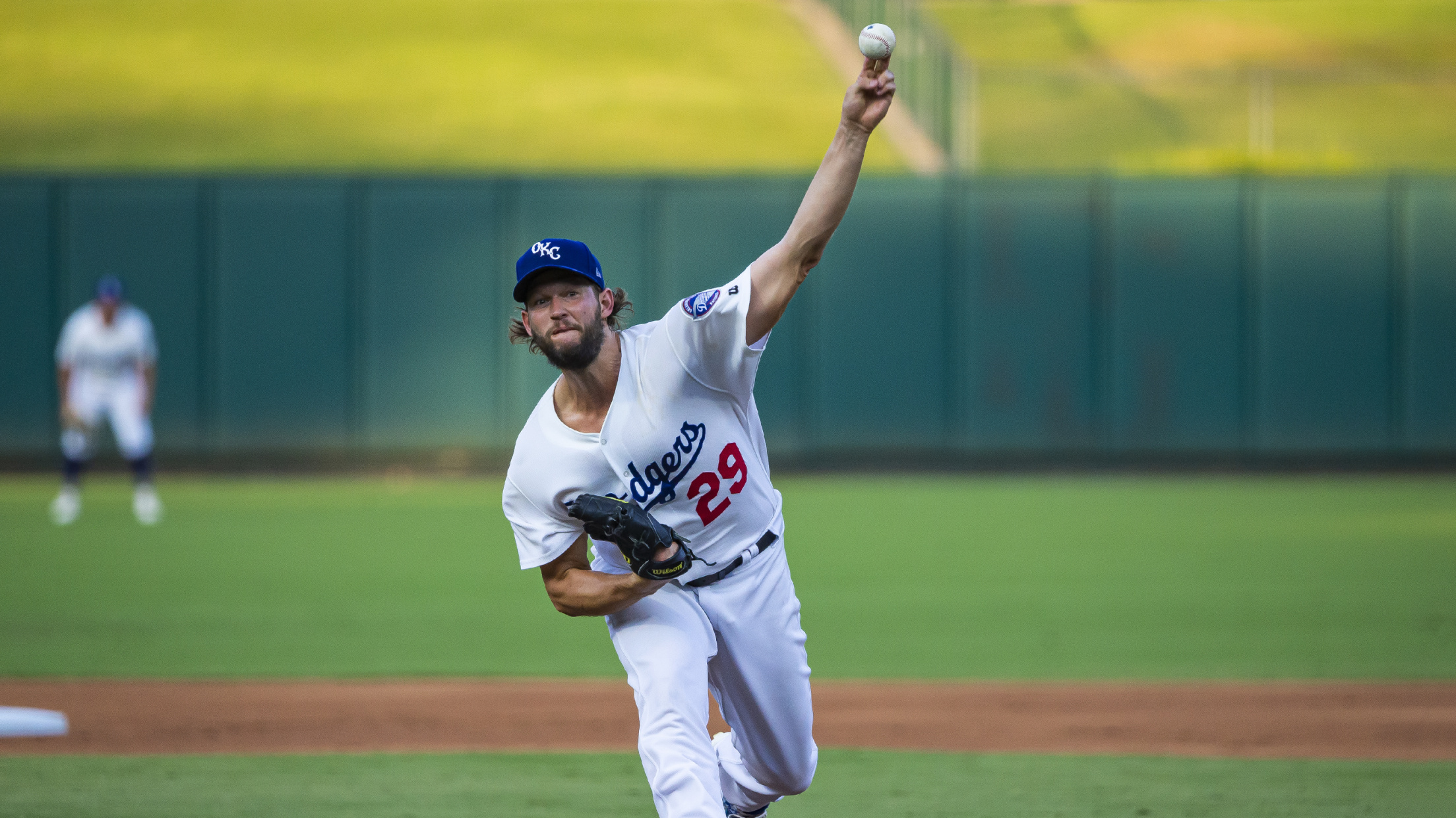 OKC Dodgers — 8 Albuquerque Isotopes — 7 Tuesday, Sept. 7, 2021 – Chickasaw Bricktown Ballpark – Oklahoma City, Okla. Game Summary: Los Angeles Dodgers pitcher Clayton Kershaw pitched 3.0 innings as part of a Major League Rehab Assignment and the Oklahoma City Dodgers scored seven runs in the fourth
Dodgers Hit Four Homers in 12-5 Win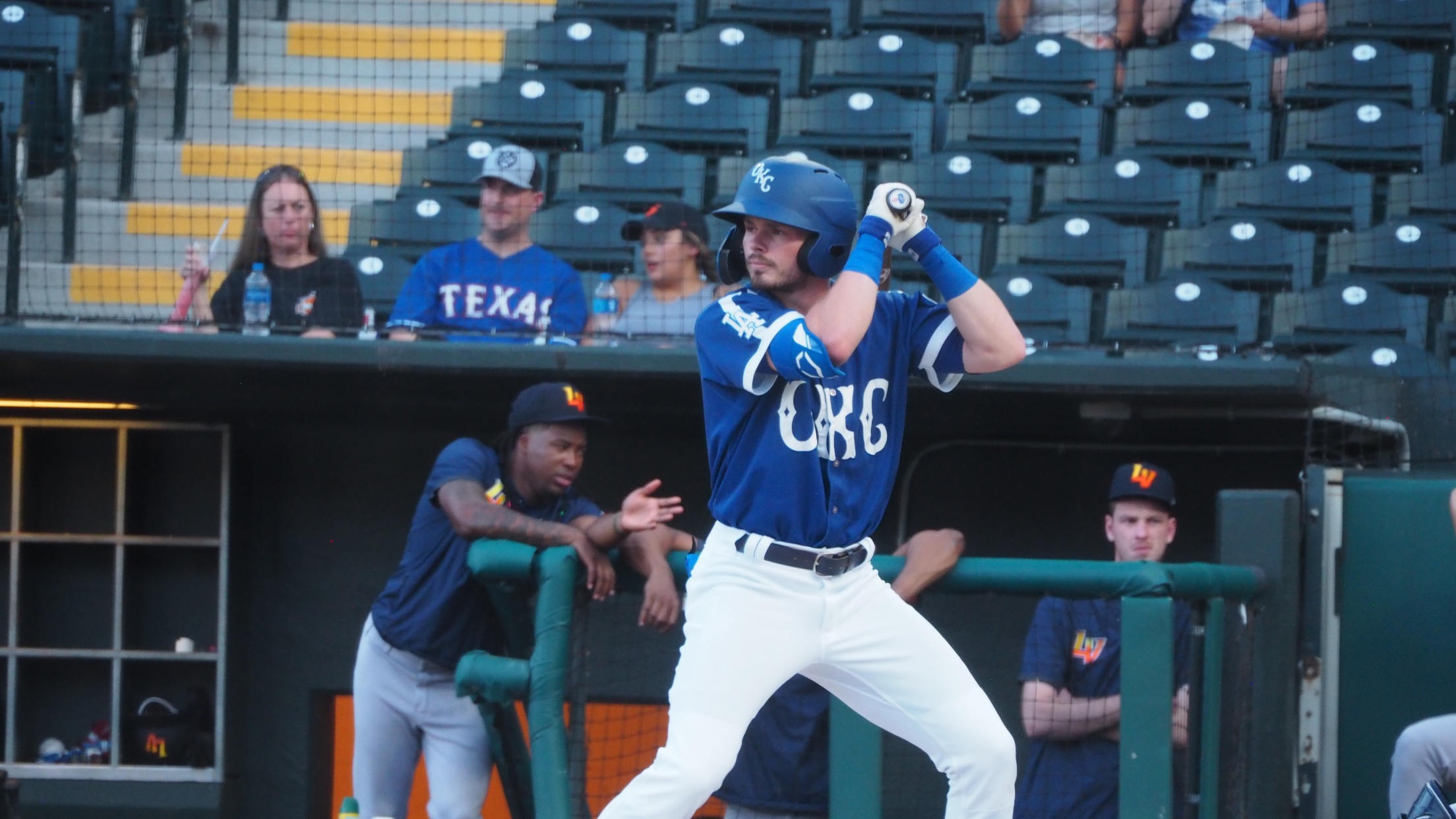 OKC Dodgers — 12 Albuquerque Isotopes — 5 Monday, Sept. 6, 2021 – Chickasaw Bricktown Ballpark – Oklahoma City, Okla. Game Summary: The Oklahoma City Dodgers scored nine runs over two innings, including four homers, on the way to a 12-5 win against the Albuquerque Isotopes Monday afternoon at Chickasaw
Dodgers Drop Series Finale, 5-1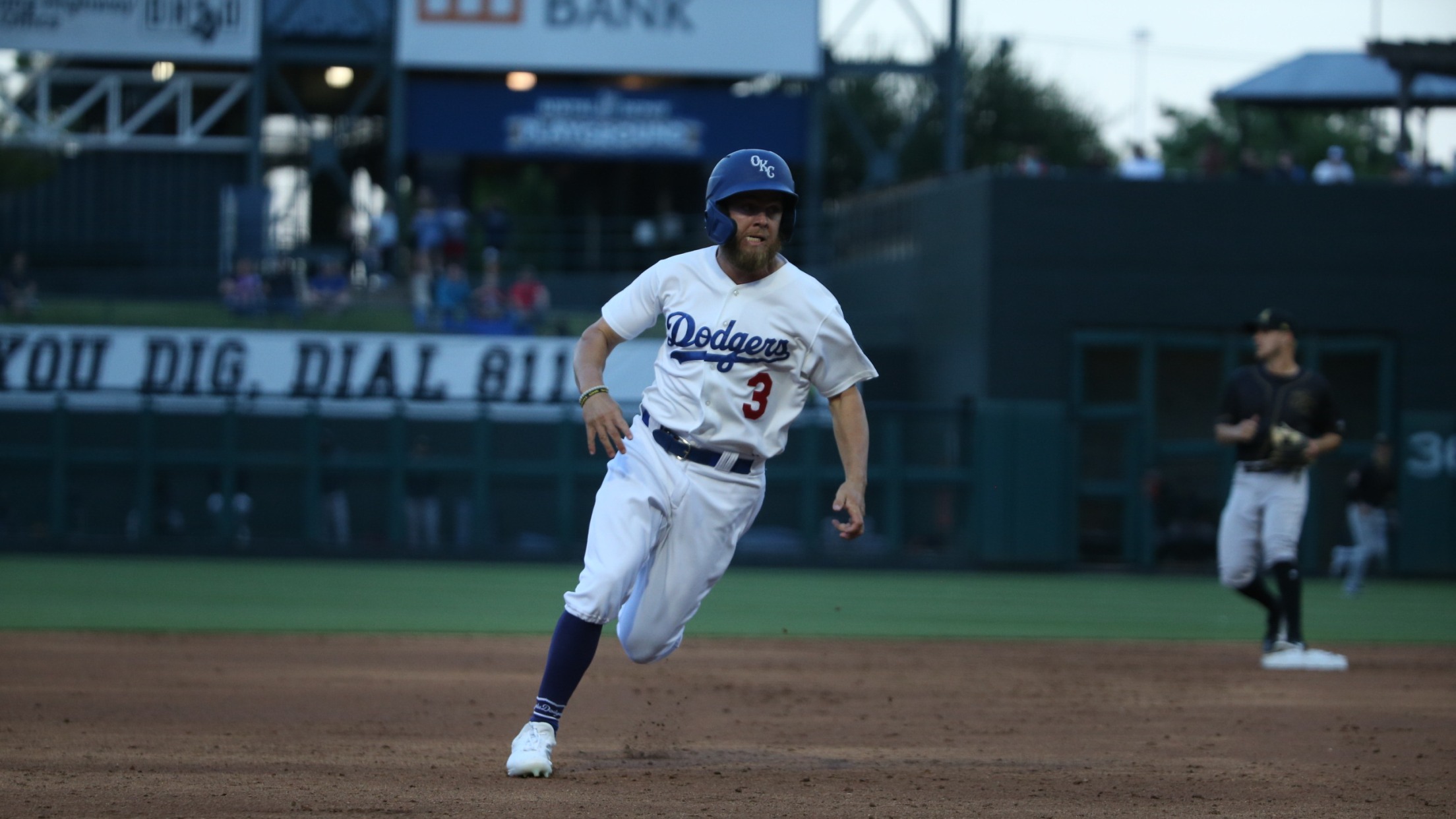 Las Vegas Aviators — 5 OKC Dodgers — 1 Tuesday, Aug. 31, 2021 – Chickasaw Bricktown Ballpark – Oklahoma City, Okla. Game Summary: The Las Vegas Aviators hit three home runs, accounting for all five of their runs, as they sent the Oklahoma City Dodgers to a 5-1 defeat Tuesday
Liput's Homer Sends Dodgers to 5-4 Win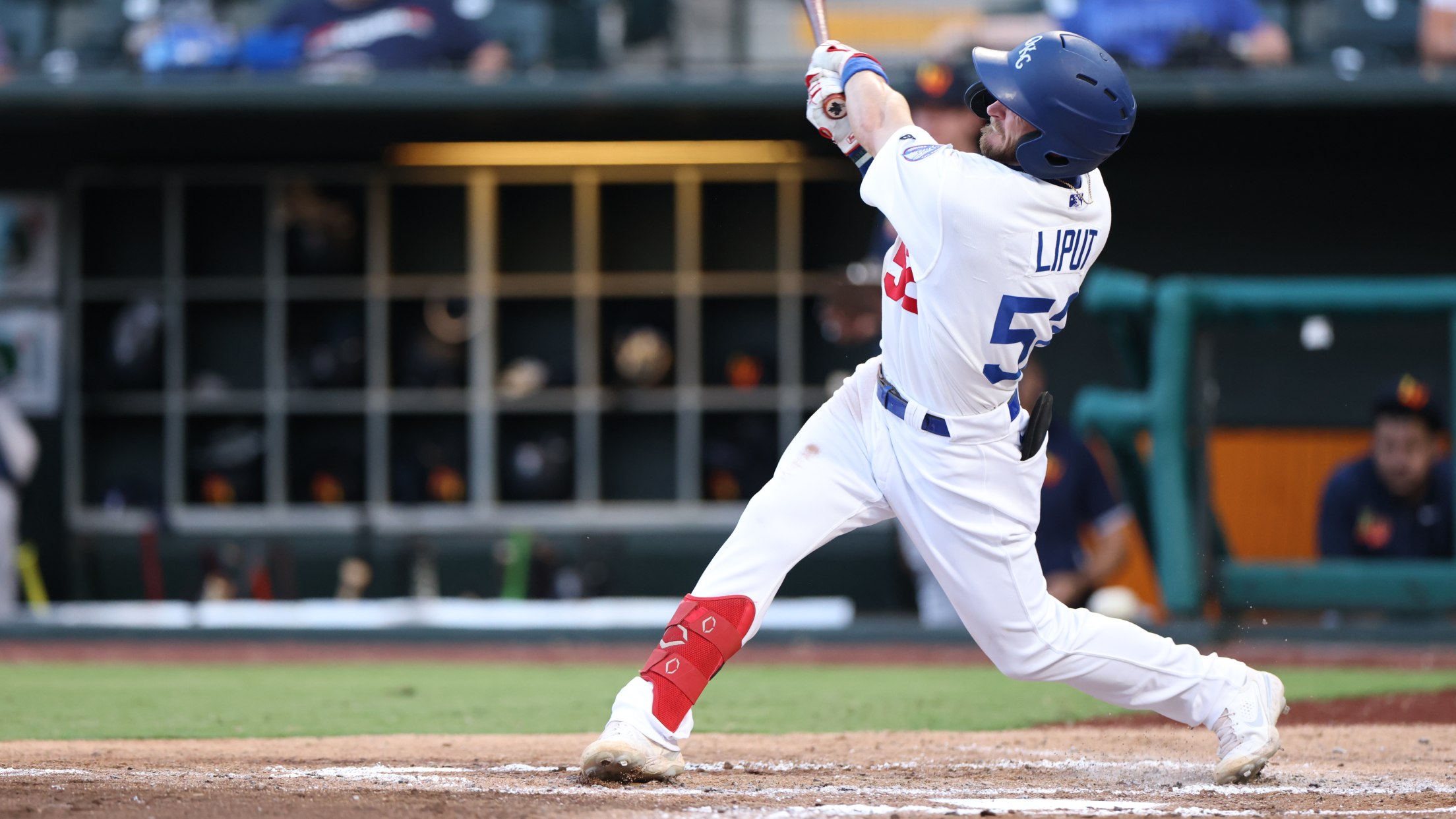 OKC Dodgers - 5 Las Vegas Aviators — 4 Sunday, Aug. 29, 2021 – Chickasaw Bricktown Ballpark – Oklahoma City, Okla. Game Summary: Deacon Liput homered in the bottom of the seventh inning to give the Oklahoma City Dodgers the lead on the way to a 5-4 win against the
Estévez Collects Three RBI in OKC's 6-4 Win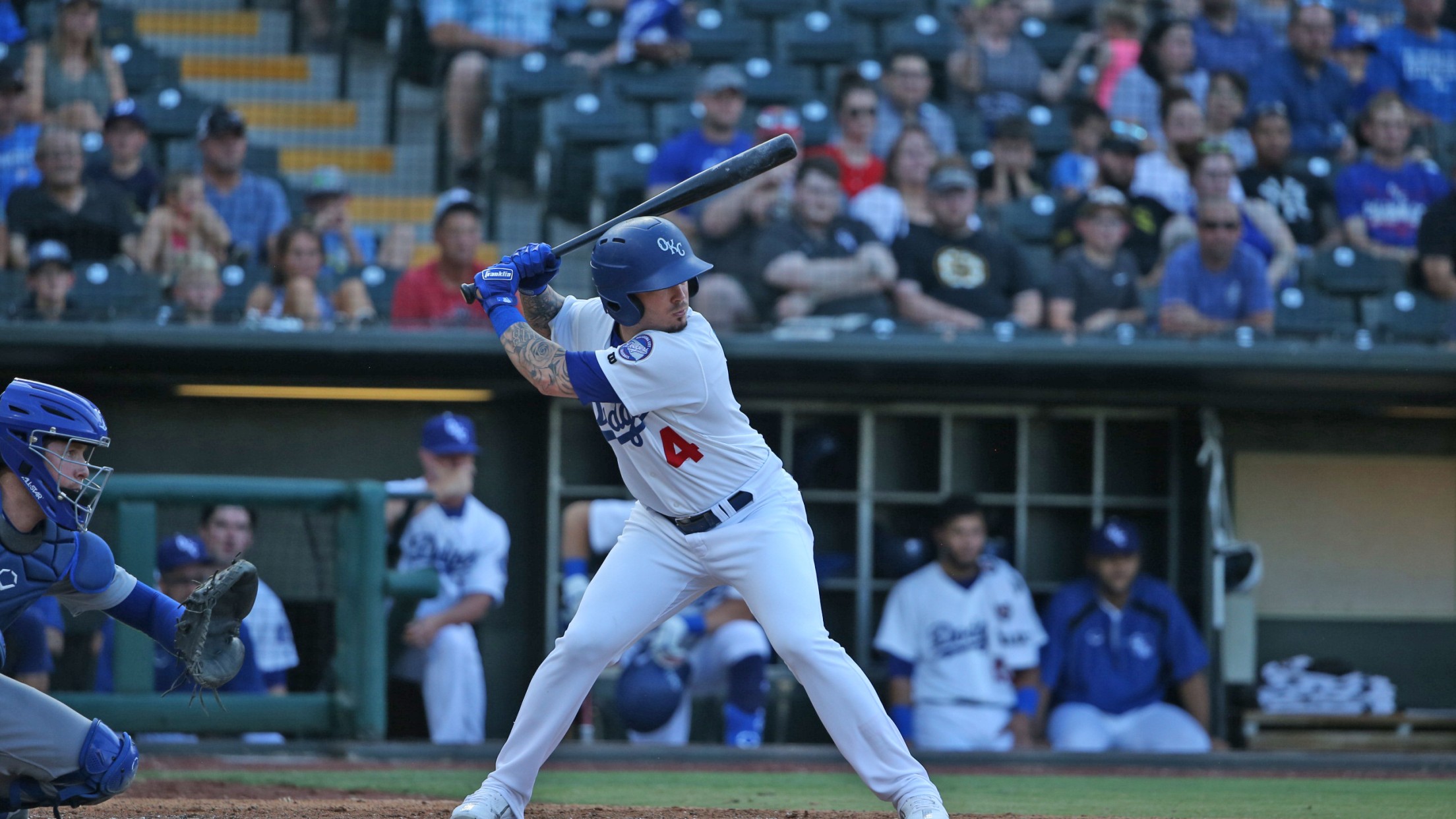 OKC Dodgers — 6 Round Rock Express — 4 Sunday, Aug. 15, 2021 – Chickasaw Bricktown Ballpark – Oklahoma City, Okla. Game Summary: Omar Estévez lined a two-run double to the wall in left field in the eighth inning to break a tie and help send the Oklahoma City Dodgers
Express Send Dodgers to 7-3 Loss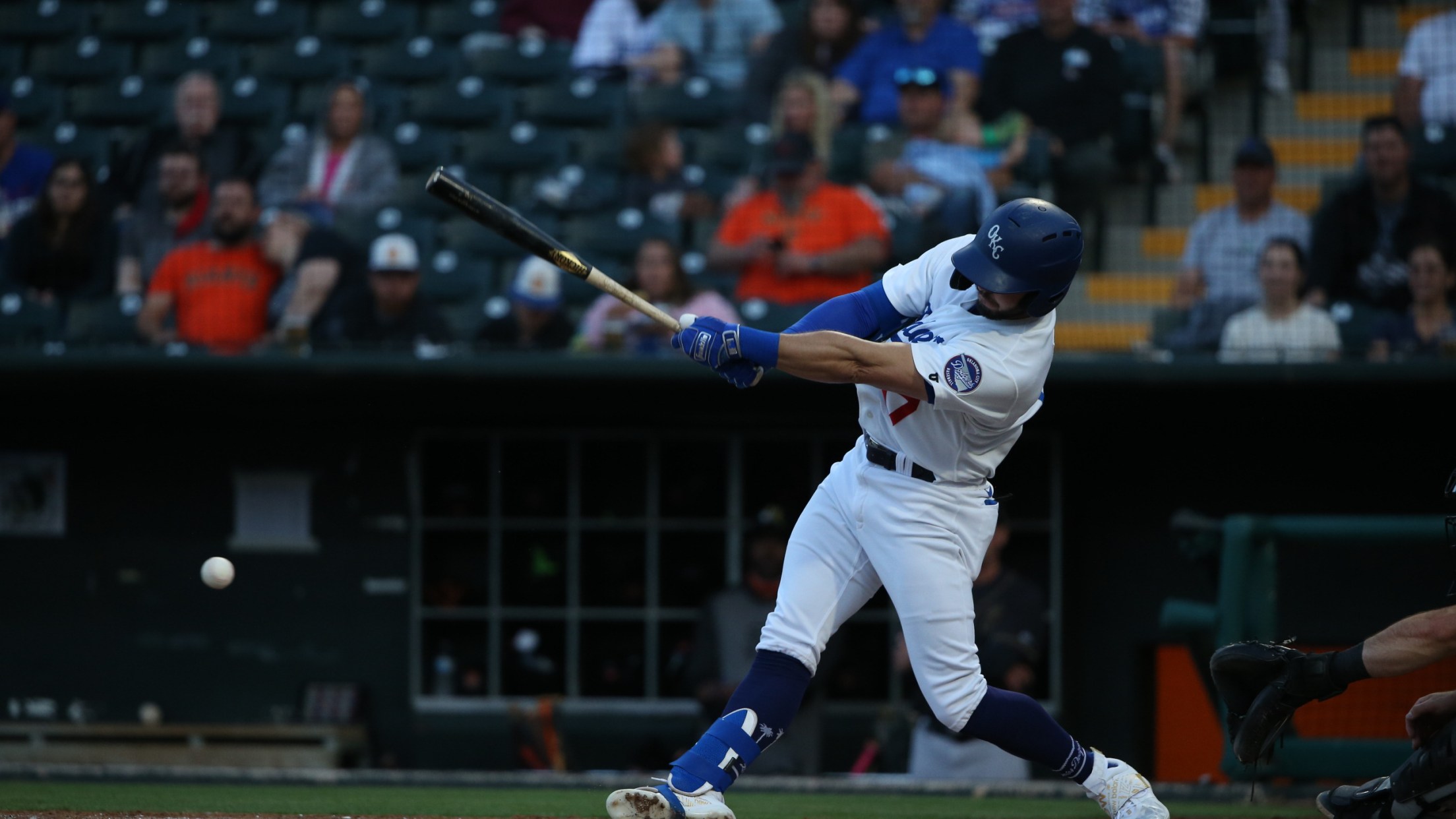 Round Rock Express — 7 OKC Dodgers — 3 Saturday, Aug. 14, 2021 – Chickasaw Bricktown Ballpark – Oklahoma City, Okla. Game Summary: The Round Rock Express held the Oklahoma City Dodgers scoreless and to two hits through eight innings as they sent the Dodgers to a 7-3 loss Saturday
Bibens-Dirkx Guides OKC to 2-0 Win on 89ers Night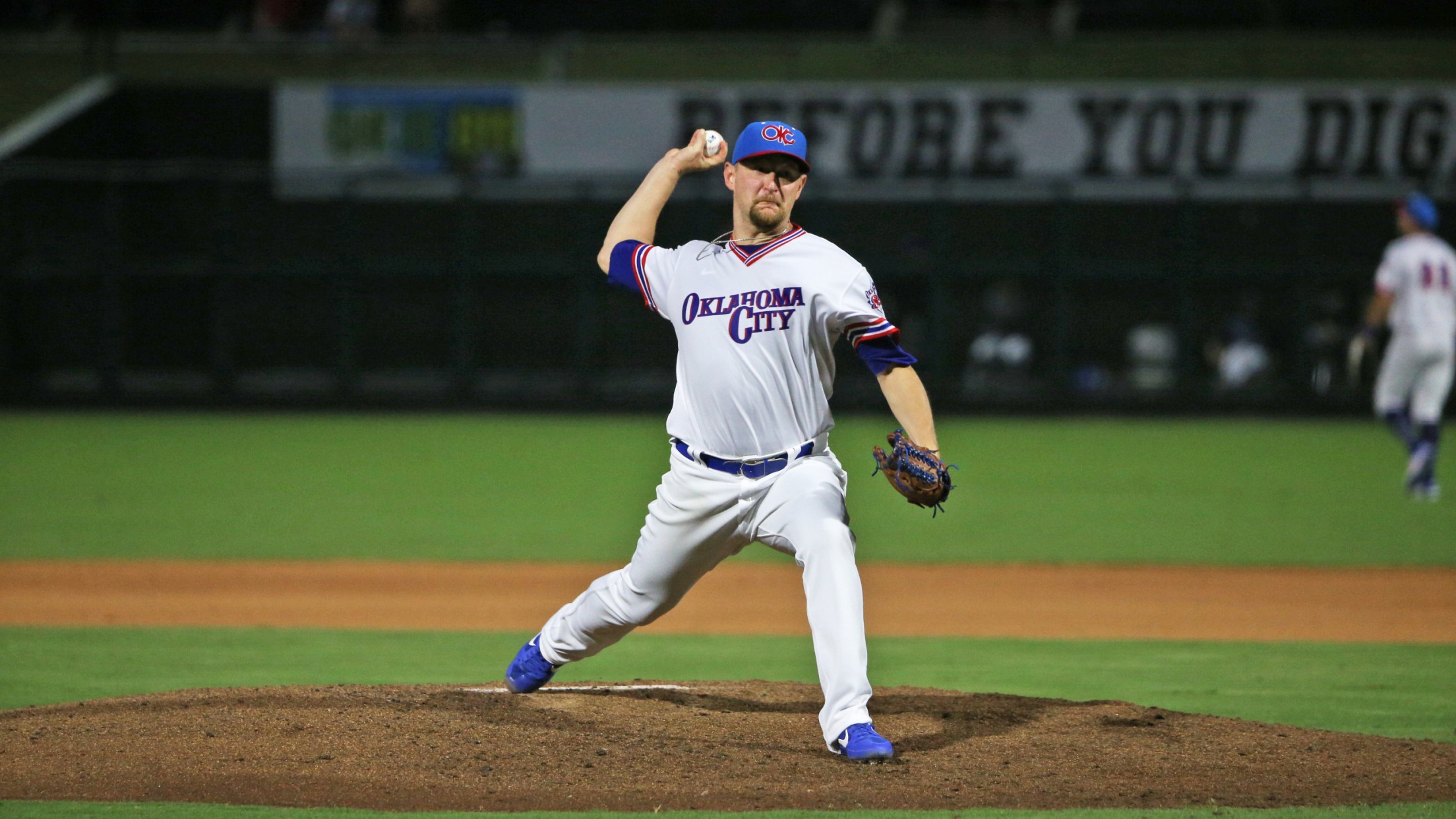 OKC Dodgers — 2 Round Rock Express — 0 Friday, Aug. 13, 2021 – Chickasaw Bricktown Ballpark – Oklahoma City, Okla. Game Summary: Pitcher Austin Bibens-Dirkx pitched seven scoreless innings and the Oklahoma City Dodgers scored runs in the seventh and eighth innings on the way to a 2-0 win
Dodgers Rumble to 11-1 Win Against Express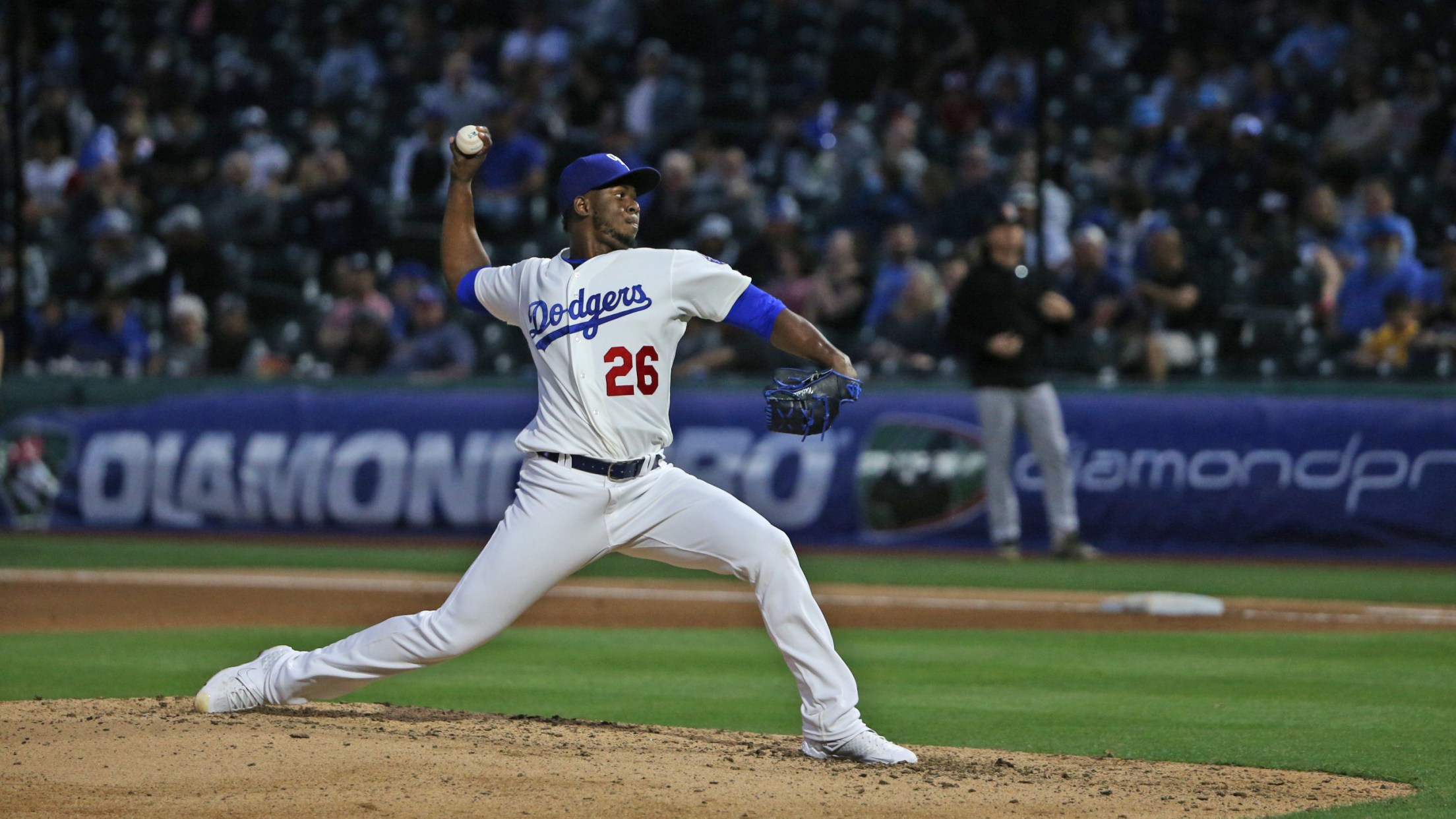 OKC Dodgers — 11 Round Rock Express — 1 Thursday, Aug. 12, 2021 – Chickasaw Bricktown Ballpark – Oklahoma City, Okla. Game Summary: The Oklahoma City Dodgers scored five runs in the third inning and Matt Davidson collected a game-high three RBI in the Dodgers' 11-1 win Thursday night against
Dodgers Exit Albuquerque with 11-10 Win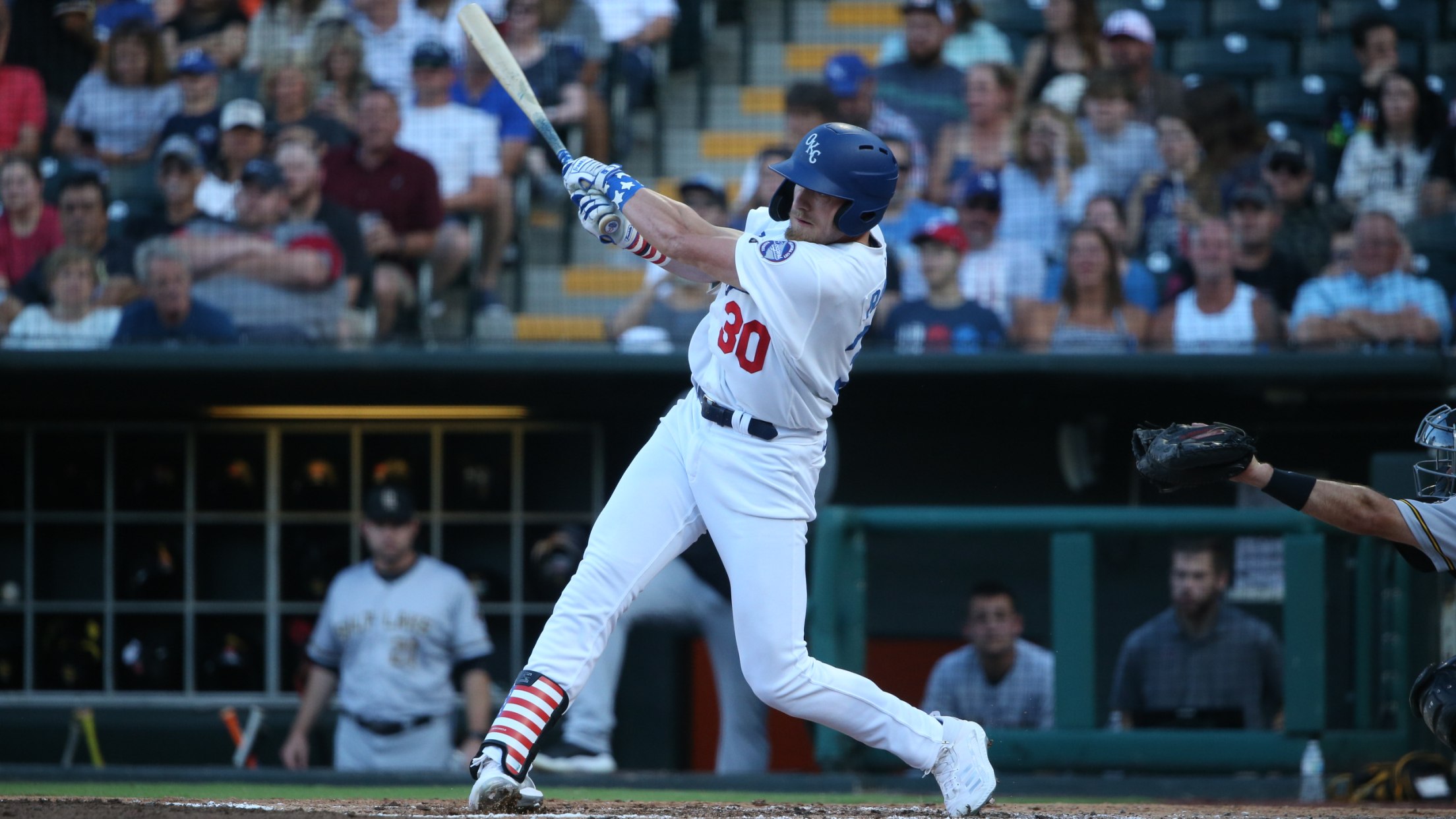 OKC Dodgers — 11 Albuquerque Isotopes — 10 Tuesday, Aug. 10, 2021 – Rio Grande Credit Union Field at Isotopes Park – Albuquerque, N.M. Game Summary: Four different Oklahoma City Dodgers players homered as the Dodgers scored four runs in two separate innings on the way to an 11-10 win
Lux leaves yard twice to loft Dodgers to win
Second-ranked overall prospect breaks out on five-RBI night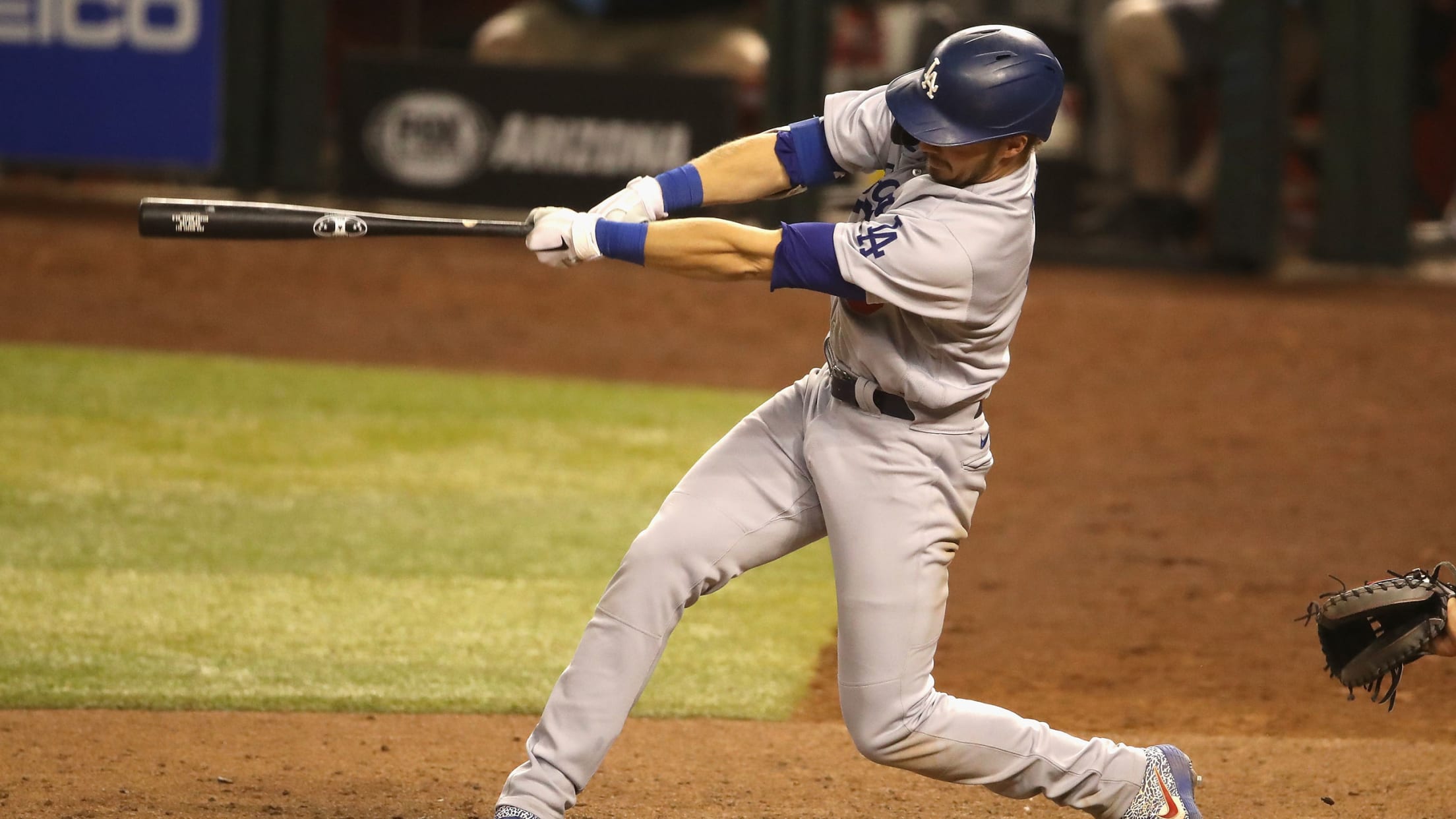 Gavin Lux hadn't circled the bases yet this season. On Tuesday night, he did it twice. MLB Pipeline's No. 2 overall prospect belted a pair of homers on a three-hit night, driving in his first five runs of the season as the Dodgers held on to beat the D-backs, 10-9,
Graterol, Gonzalez lead way in Dodgers' shutout
Young arms help limit Giants to just two hits in nightcap of sweep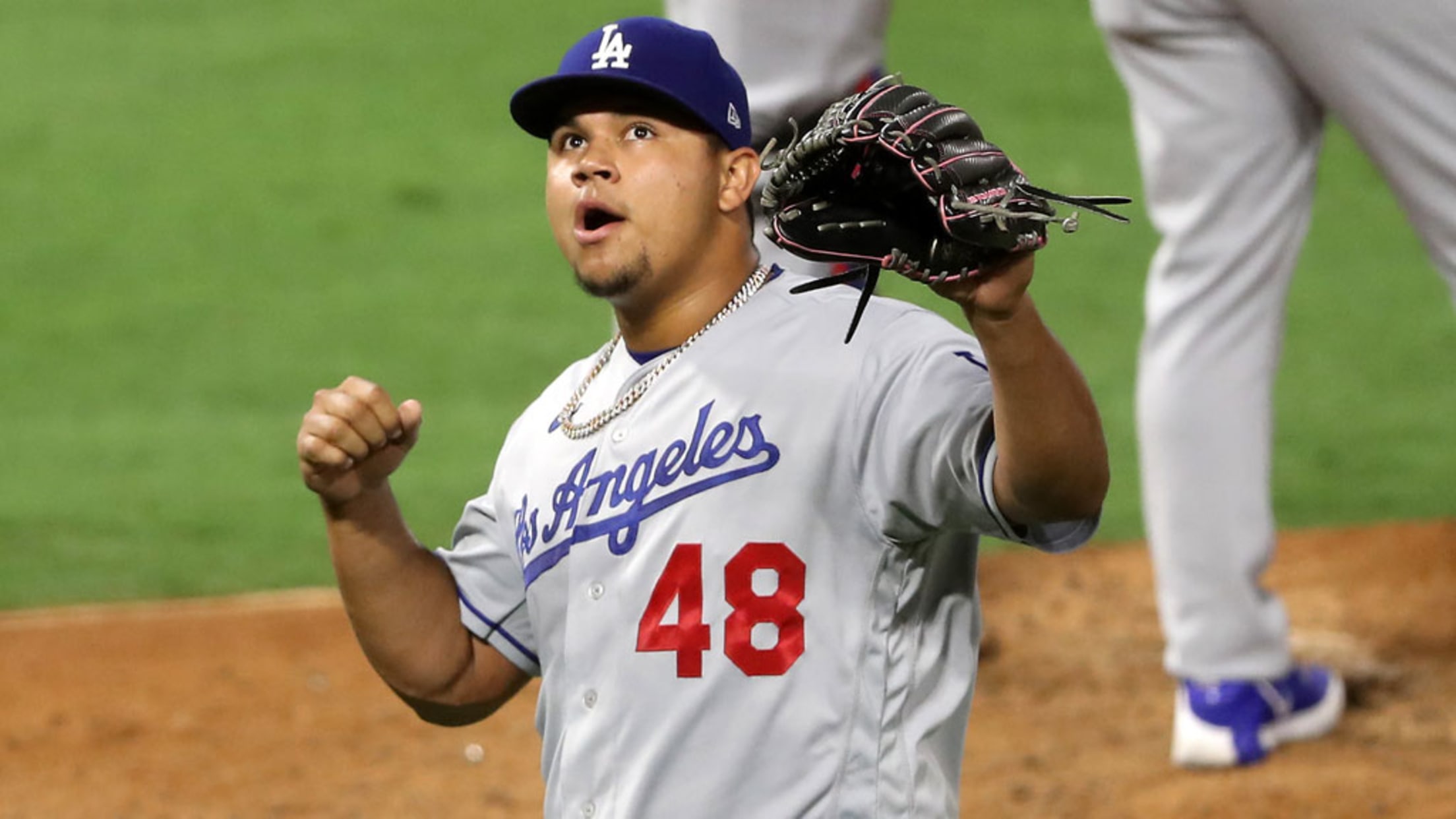 Two of the Dodgers' top prospects, Brusdar Graterol and Victor Gonzalez, were part of a nearly unhittable effort by the Los Angeles pitching staff in a 2-0 victory to sweep Thursday's doubleheader with rival San Francisco. Graterol, MLB.com's No. 91 overall prospect, replaced Gonzalez with one out in the fourth
Dodgers option Lux to alternate-site roster
No. 2 overall prospect won't open 2020 season on MLB roster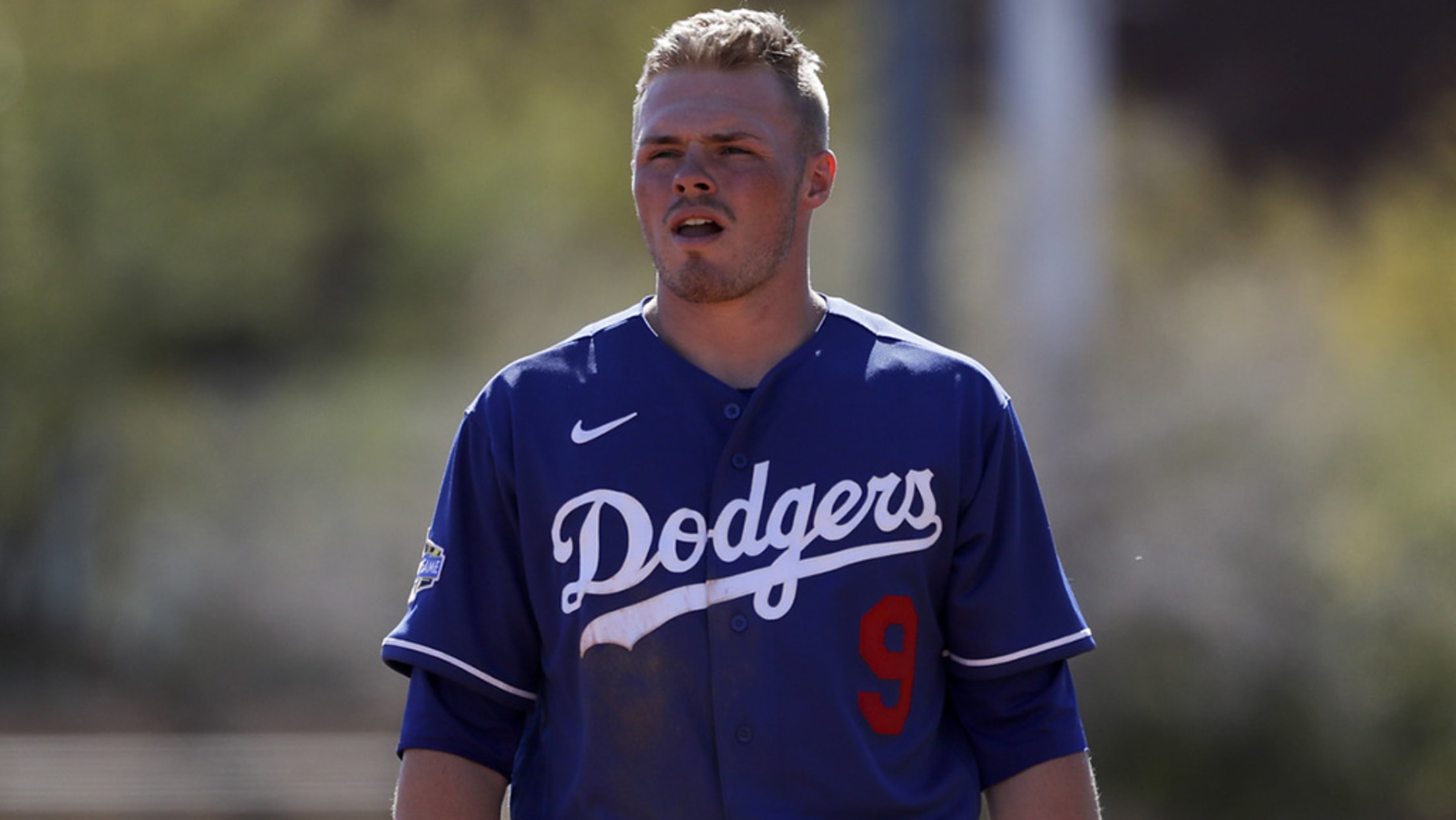 Gavin Lux was set to open the shortened 2020 season as the favorite to win the National League Rookie of the Year. On Tuesday, he found out he won't even open the campaign in the National League. The Dodgers have optioned MLB Pipeline's No. 2 overall prospect to the alternate-site
Prospects in the Dodgers' 2020 player pool
Dodgers boast five top-100 prospects on summer roster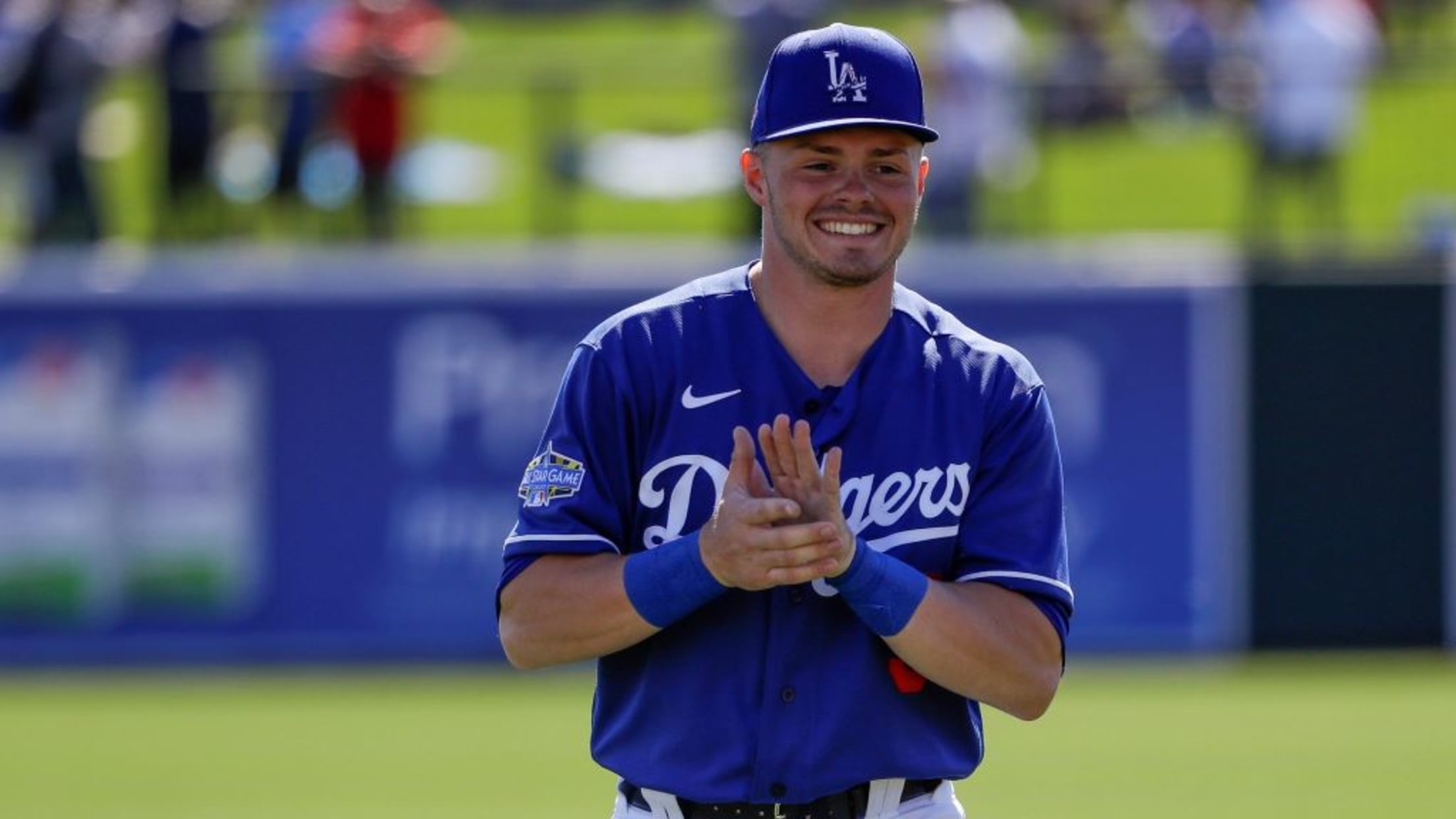 As part of the new rules for the 2020 Major League season, each of the 30 organizations will maintain a 60-man player pool for the duration of the campaign. Some members of the player pool will feature on the active Major League roster while others will work out at an
Best streams of 2019: All-Star Games
Robert reigns as MVP; Betts walks off with another Derby win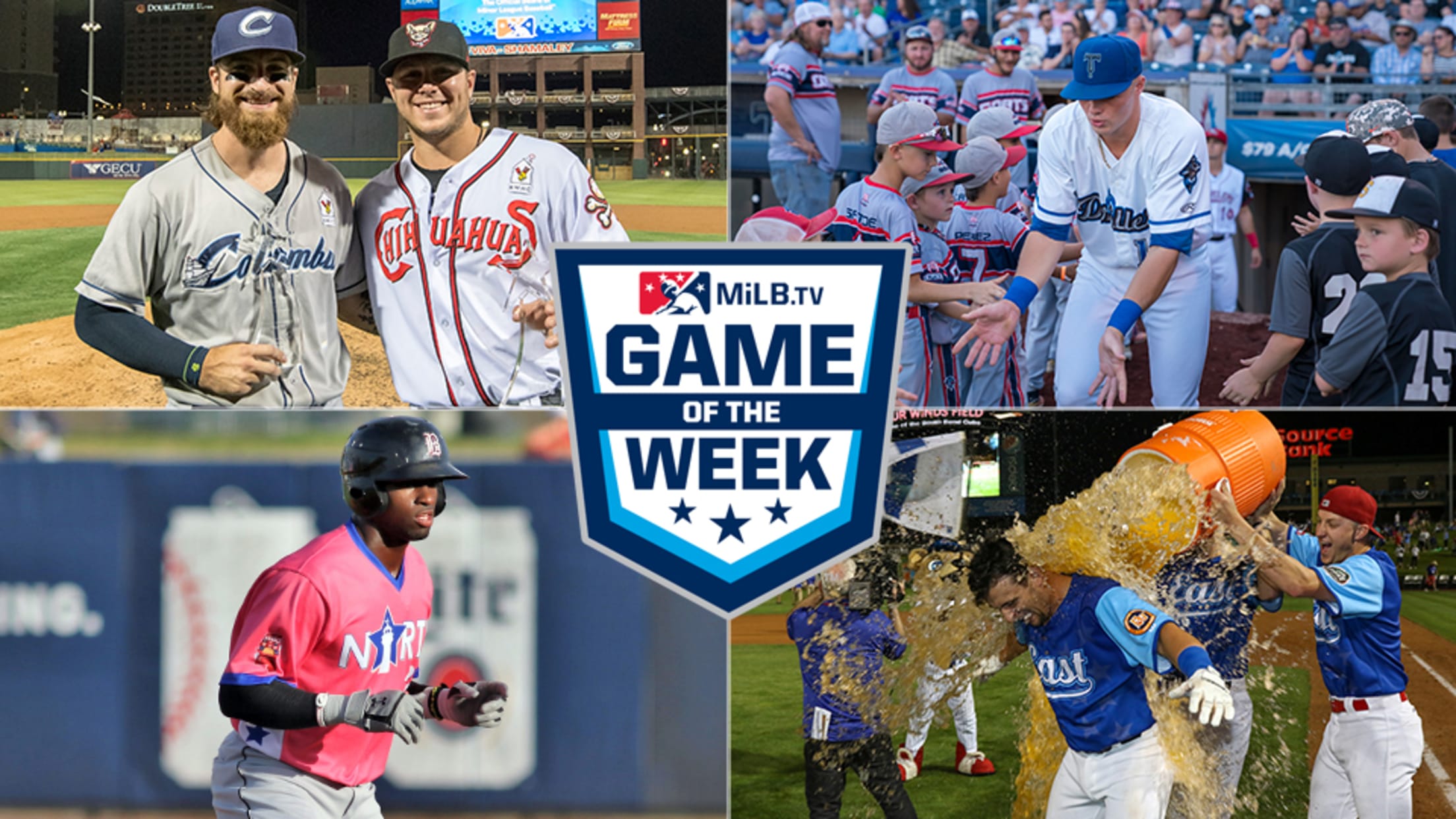 There's no better time to see the brightest stars of baseball's future than at Minor League All-Star Games, when the best of the best get the chance to battle for bragging rights after earning a spot during the first half of a long season. It's a reward for the players,
Toolshed: 2016 Draft retrospective
Uncertainty at top, deep Dodgers haul defines class four years later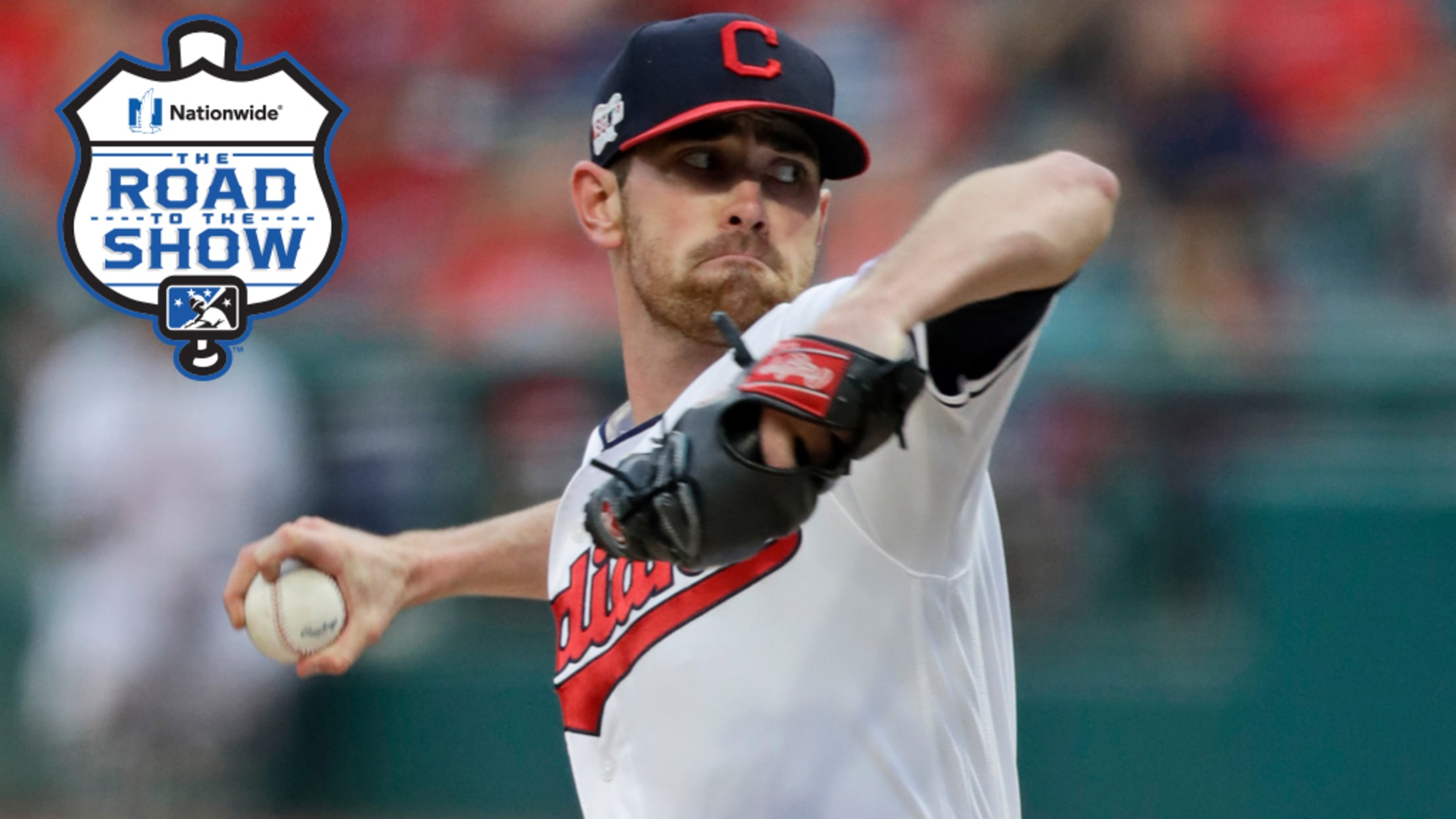 The 2020 First-Year Player Draft is coming, and without regular-season baseball being played yet due to the coronavirus pandemic, it could be the first big Major League Baseball event of the summer. The 2020 edition is likely to be held on June 10 and be as little as five rounds,
The Road to The Show™: Gavin Lux
No. 2 overall prospect completed meteoric climb in 2019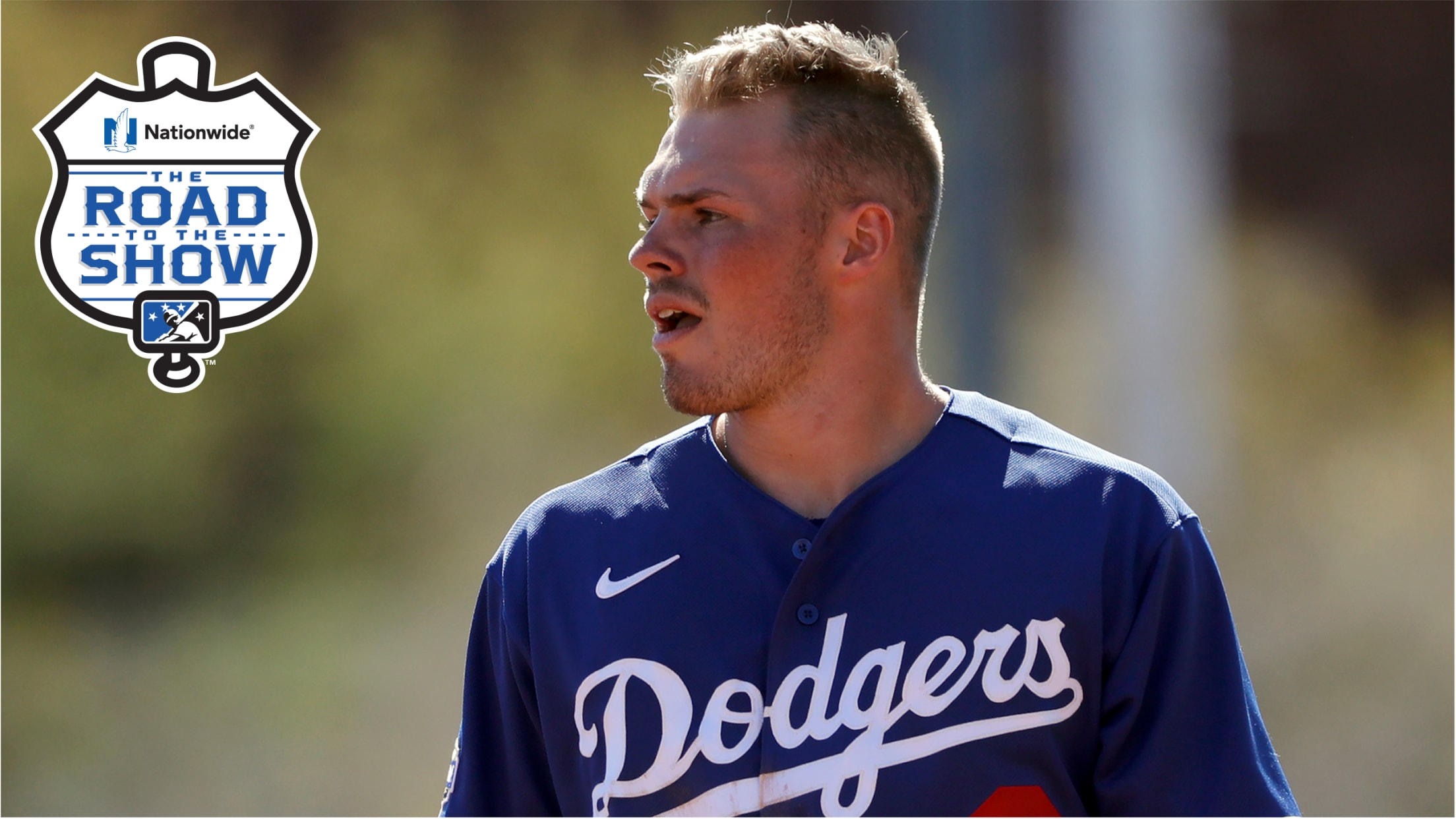 Each week, MiLB.com profiles an elite prospect by chronicling the steps he's taken to reach the brink of realizing his Major League dream. Here's a look at Los Angeles Dodgers infielder Gavin Lux. It isn't a question of if the Dodgers will call up Gavin Lux -- their top prospect -- for
Lux, Luzardo find a way to crash The Show
Top prospects mingling with veterans in video game tournament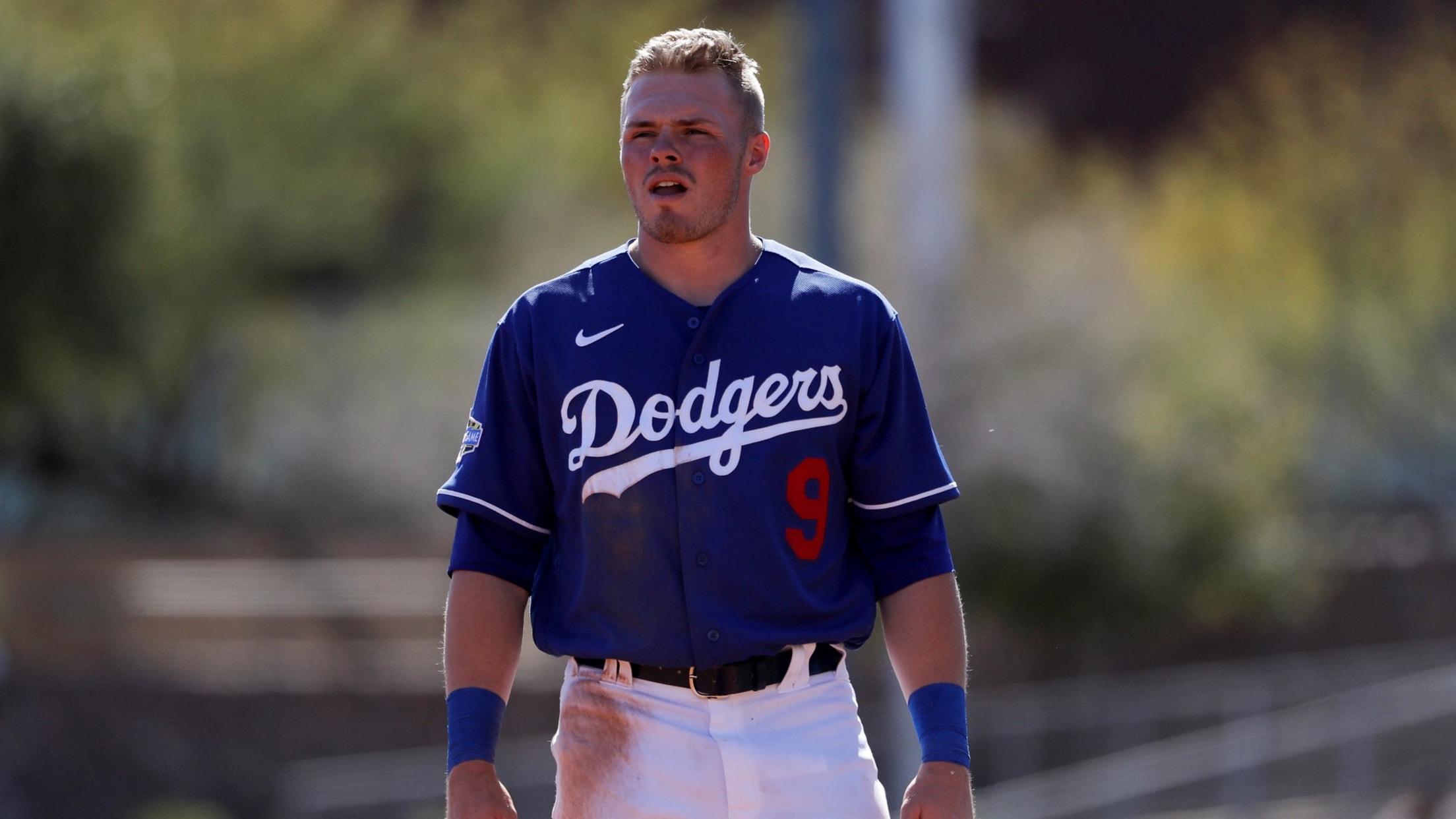 Before reporting to Spring Training this year, Gavin Lux had established himself as a rising five-tool player. In 2019, the top Dodgers prospect batted .347/.421/.607 between Double-A and Triple-A before earning his first crack at the Majors. Eight days after his callup, the Dodgers clinched their seventh straight National League West
Toolshed dream lineup: The 22-year-olds
Big names like Lux, Robert, Rutschman crowd hypothetical roster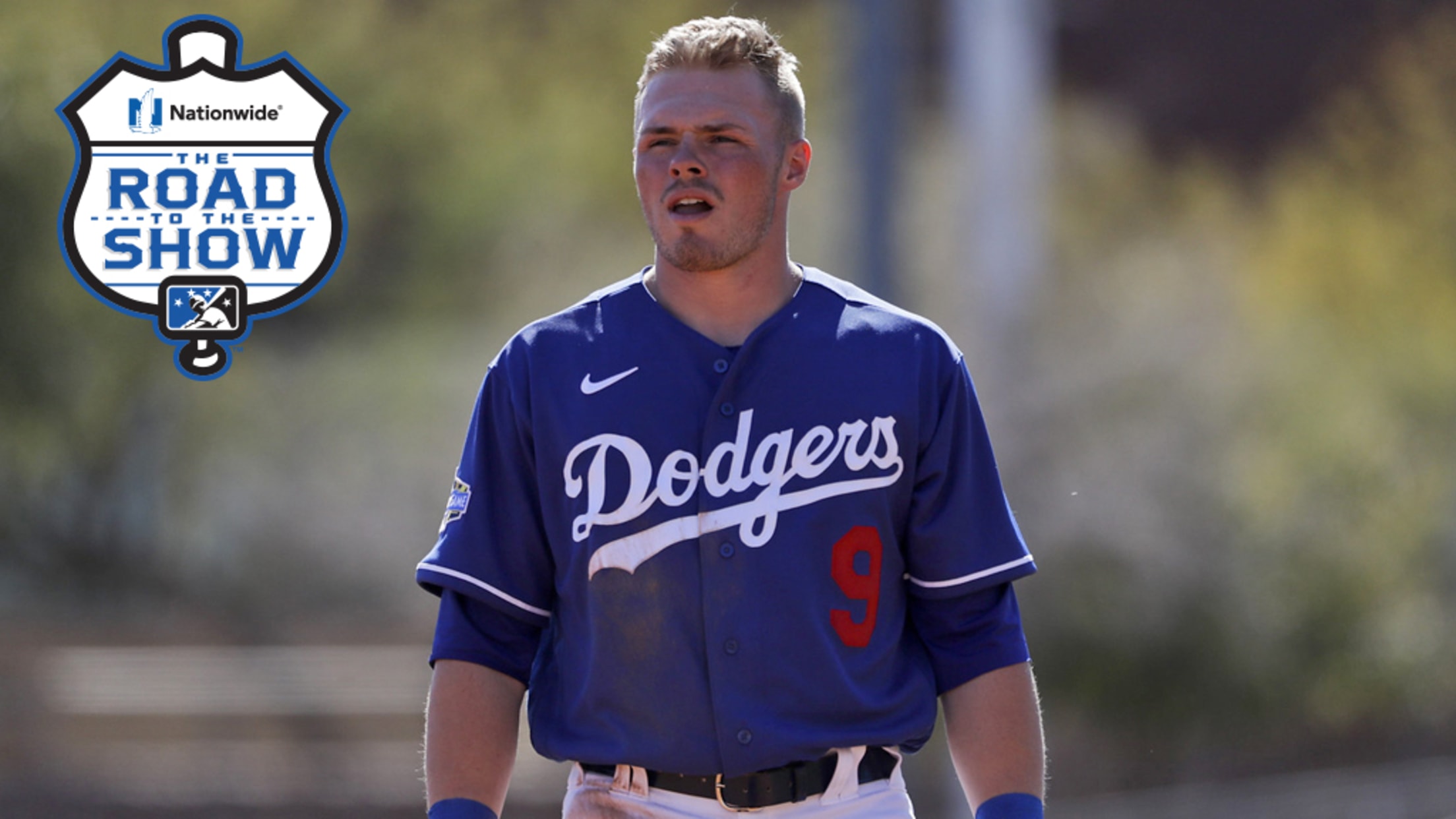 There may be no Minor League Baseball games yet, but that's not going to stop us from dreaming about lineups.In the coming weeks, Toolshed will craft the best possible prospect lineups, sorted by age. The opening edition focused on teenagers, the second looked at 20-year-olds and last week's featured 21-year-olds. This time, we
Fans' guide to the best 2019 MiLB.TV games
From Mize to May, 10 standout performances to relive right now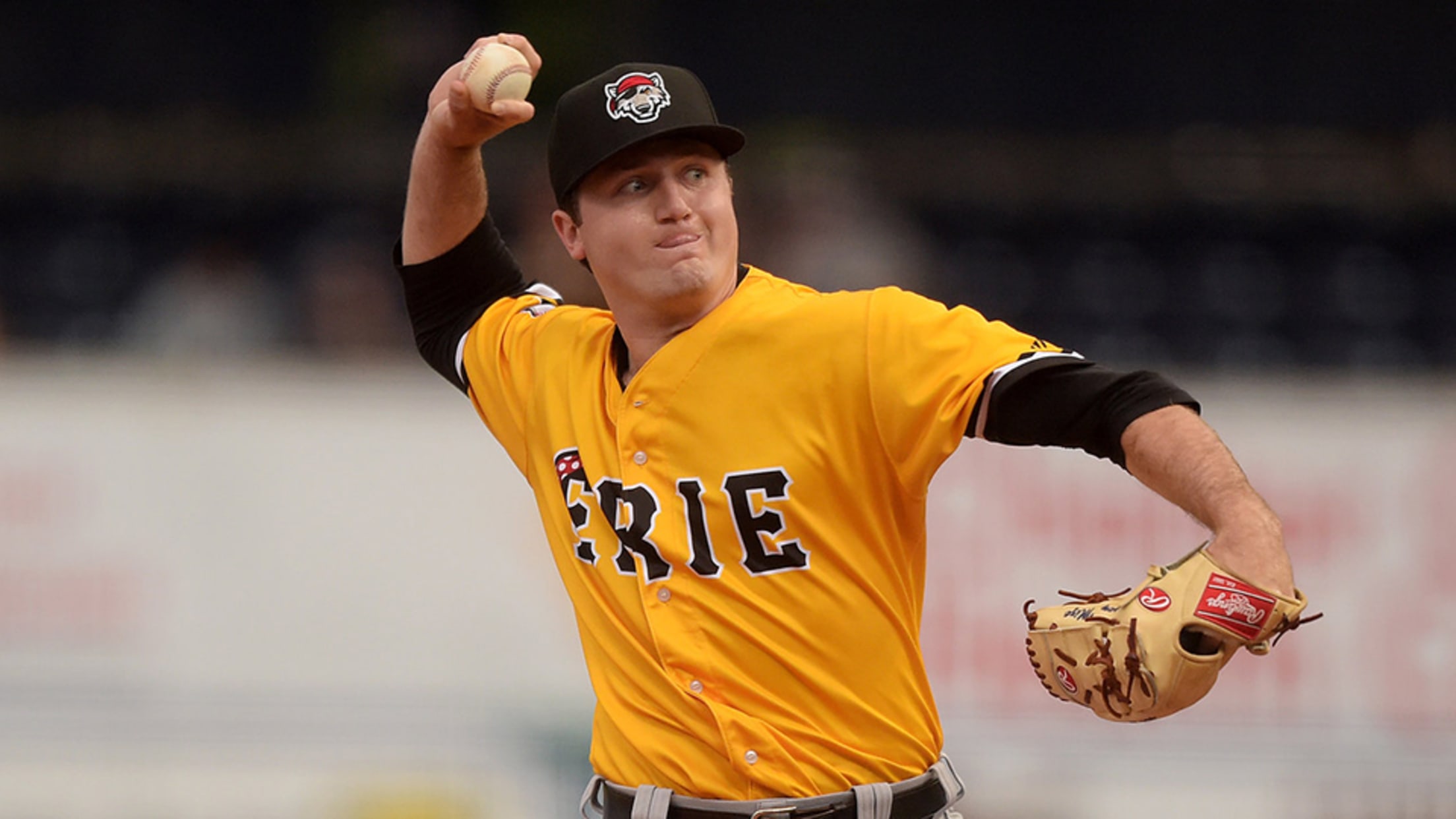 No-hitters. One game, one man, four home runs -- and a cycle. Epic entertainment.The 2019 Minor League Baseball season was full of amazing performances by individuals and teams alike. Now you can rewatch all these feats with a free MiLB.TV preview! (Non-subscribers will only need to create a MiLB.com account
Lux has big day in Dodgers' victory
No. 2 overall prospect triples, singles, plates run, scores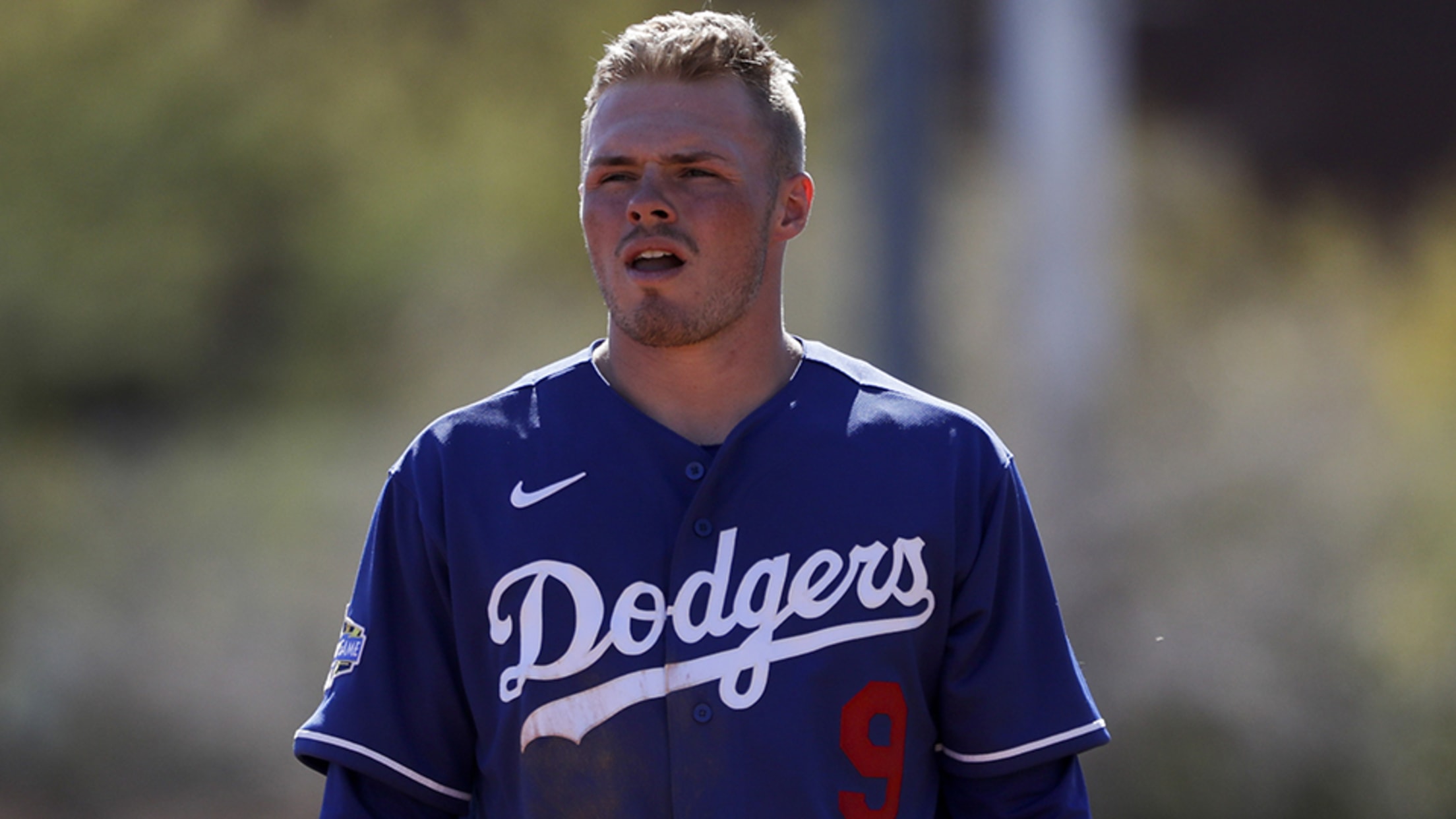 Dodgers (ss) 7, D-backs 4Gavin Lux made the most of his extra day this leap year. Los Angeles' top-ranked prospect tripled and singled in his best game of the spring, leading a split squad of Dodgers to a 7-4 triumph over the D-backs on Saturday at Camelback Ranch.Lux, MLB.com's No.
2020 Prospect Projections: NL West rookies
Lux prepared to make Dodgers impact; Padres' Gore closing in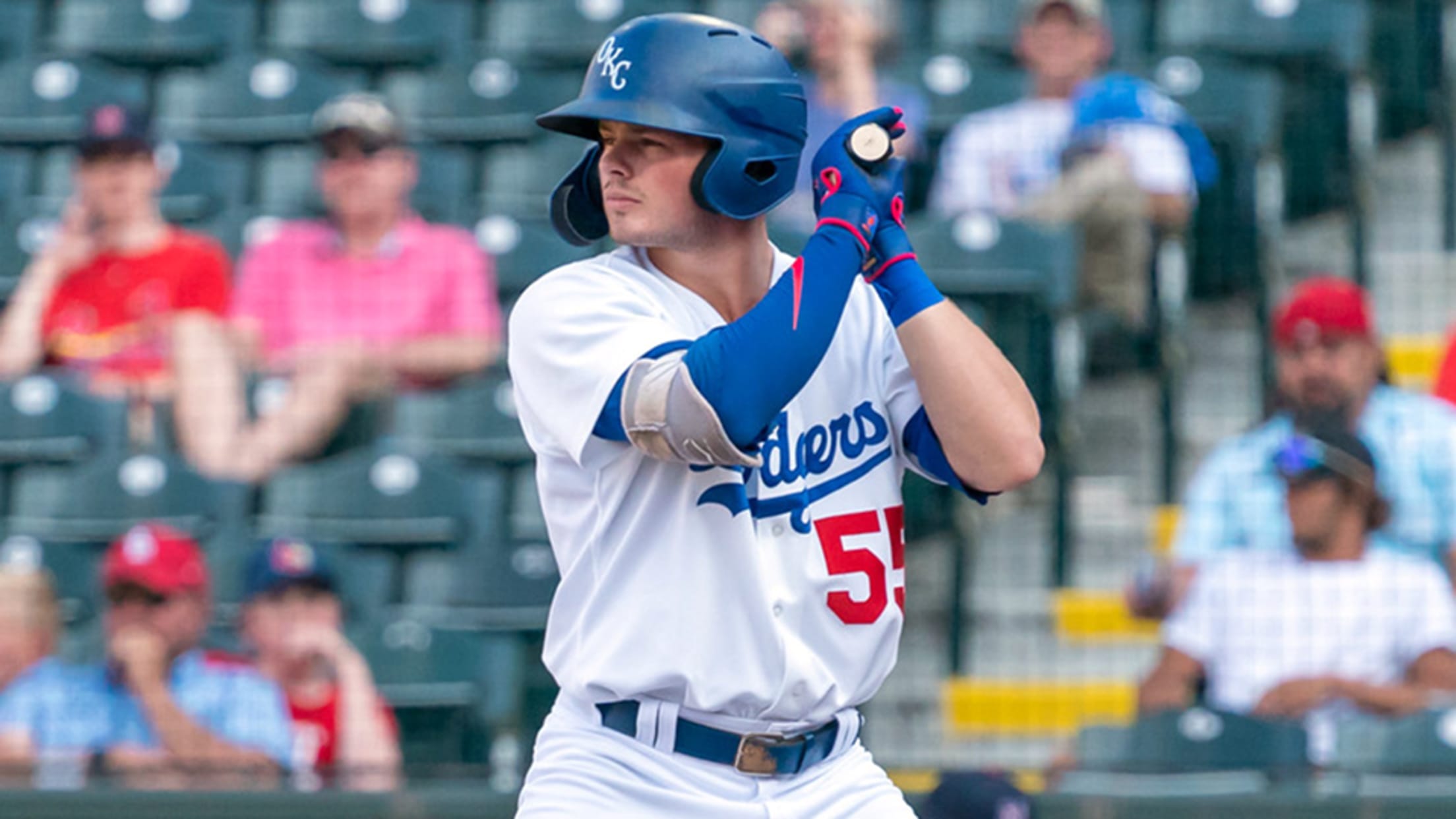 This is the sixth in a six-part Toolshed series that uses FanGraphs' Steamer600 projections to look at how prospects would fare over a full Major League season in 2020. The system bases its forecast on 600 plate appearances for position players, 450 plate appearances for catchers, 200 innings for starting pitchers and
Farm system rankings: Position players, 10-1
White Sox stacked with Robert, Vaughn, Madrigal on the way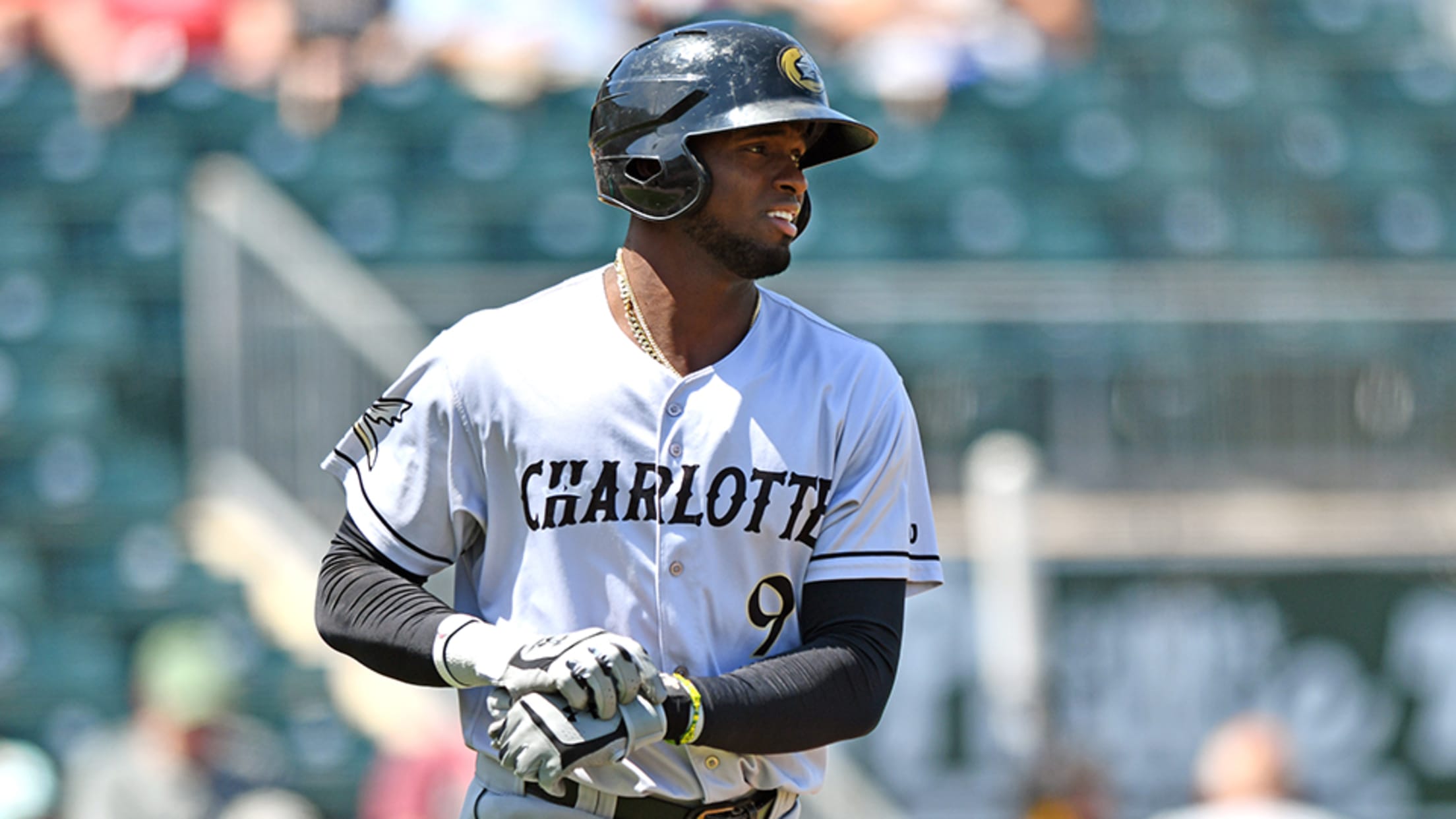 With the 2020 season rapidly approaching, MiLB.com looks at the state of all 30 farm systems and ranks them in several different ways. This first installment, broken into three parts, focuses on position players and considers the quality and quantity of talent in each system. Here are the top 10
Rays take charge of 2020 prospect rankings
Franco stays No. 1 overall; Tampa Bay holds six Top 100 slots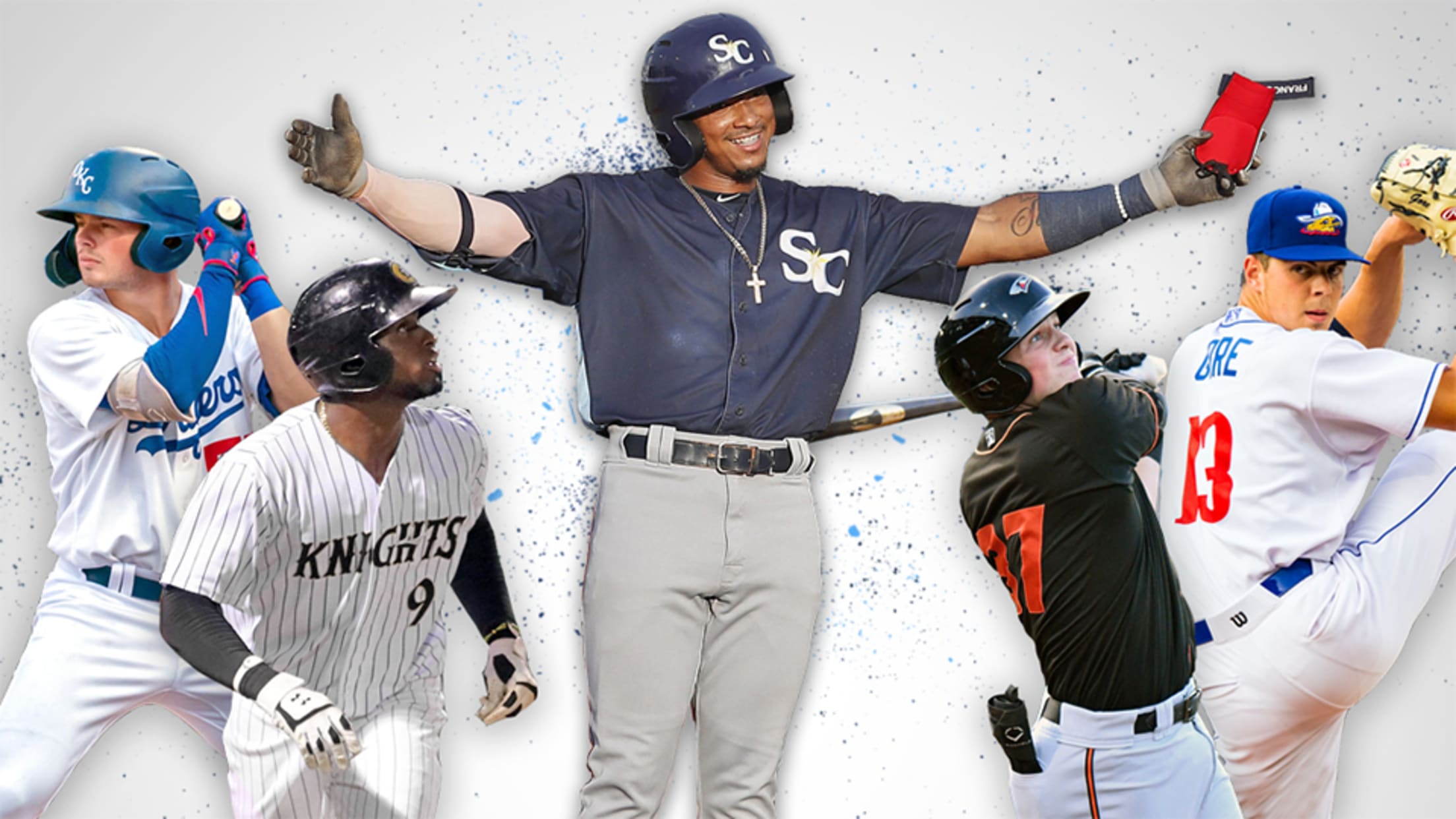 In terms of both quantity and quality, no team has prospects like Tampa Bay. The Rays boast six players among MLB.com's Top 100 Prospects, revealed Saturday. That's more than any organization, with shortstop Wander Franco remaining in the No. 1 overall spot. The top prospect reached Class A Advanced Charlotte
Toolshed: Meet the 2019 All-MiLB team
Robert, Lux, Cron, Gore headline Minors' best performers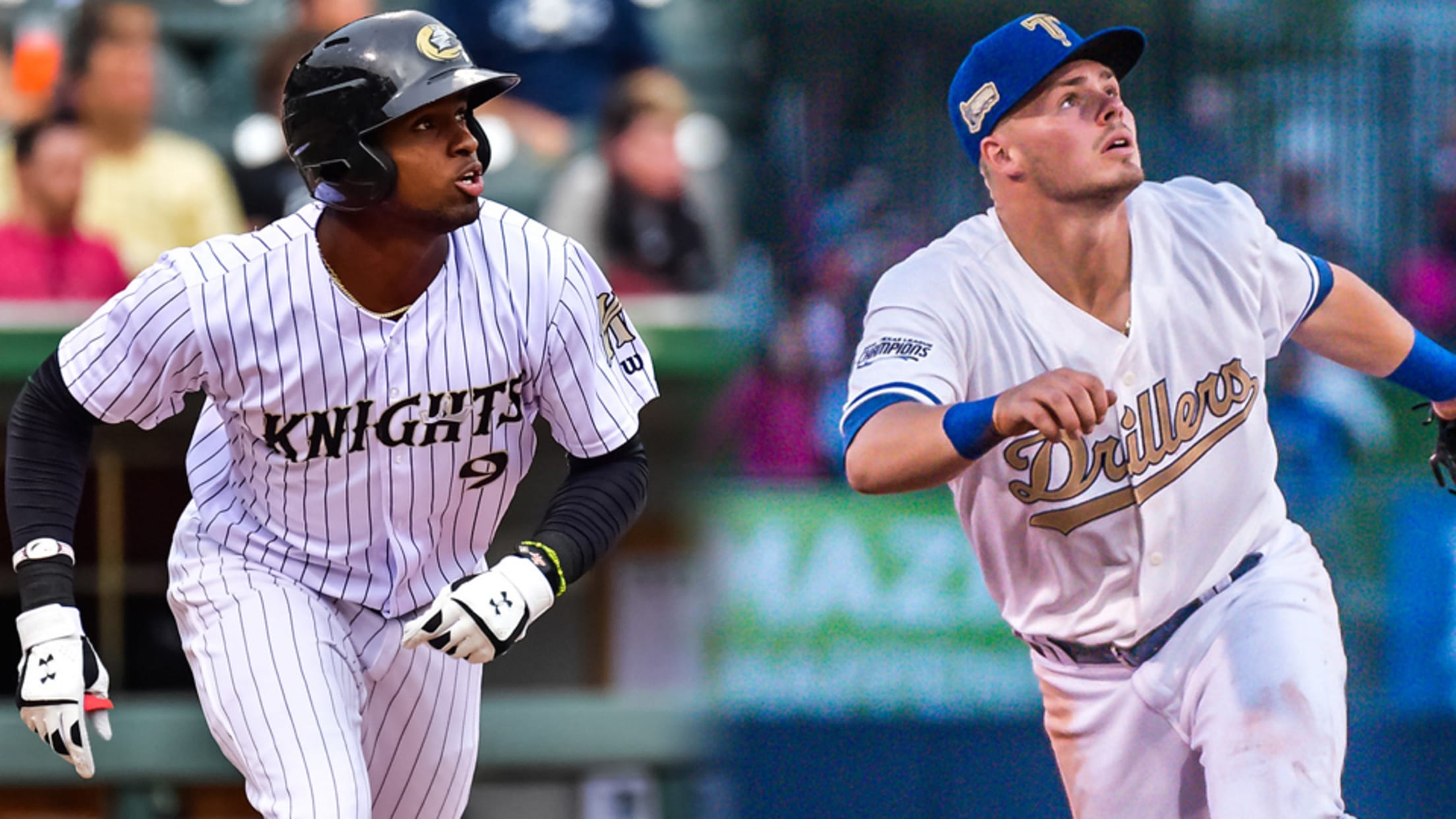 Each offseason, MiLB.com goes position by position across each system and honors the players -- regardless of age or prospect status -- who had the best seasons in their organization. Click here to locate your favorite club. This edition of Toolshed covers the entire Minor Leagues, picking out the players who enjoyed
Roberts: Lux could see time in outfield
Los Angeles manager opens 'short-term' possibility for prospect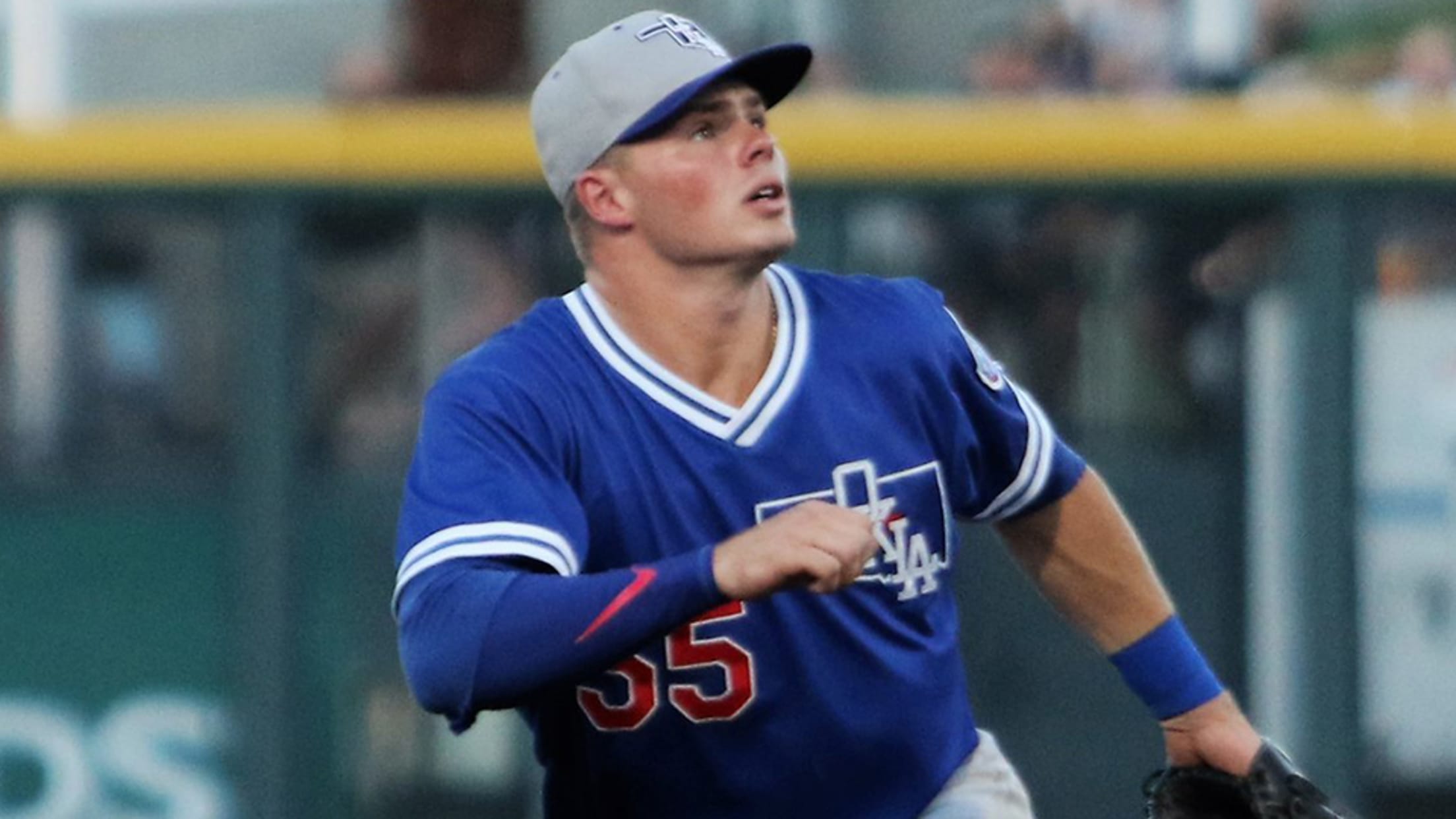 SAN DIEGO -- Gavin Lux, corner outfielder? It could happen, according to his Major League manager.Dodgers skipper Dave Roberts said the club is considering giving its top prospect some time in the outfield at his Winter Meetings news conference Tuesday.