Regular Season Ends with Win
Jones homers in LumberKings 5-2 win over Chiefs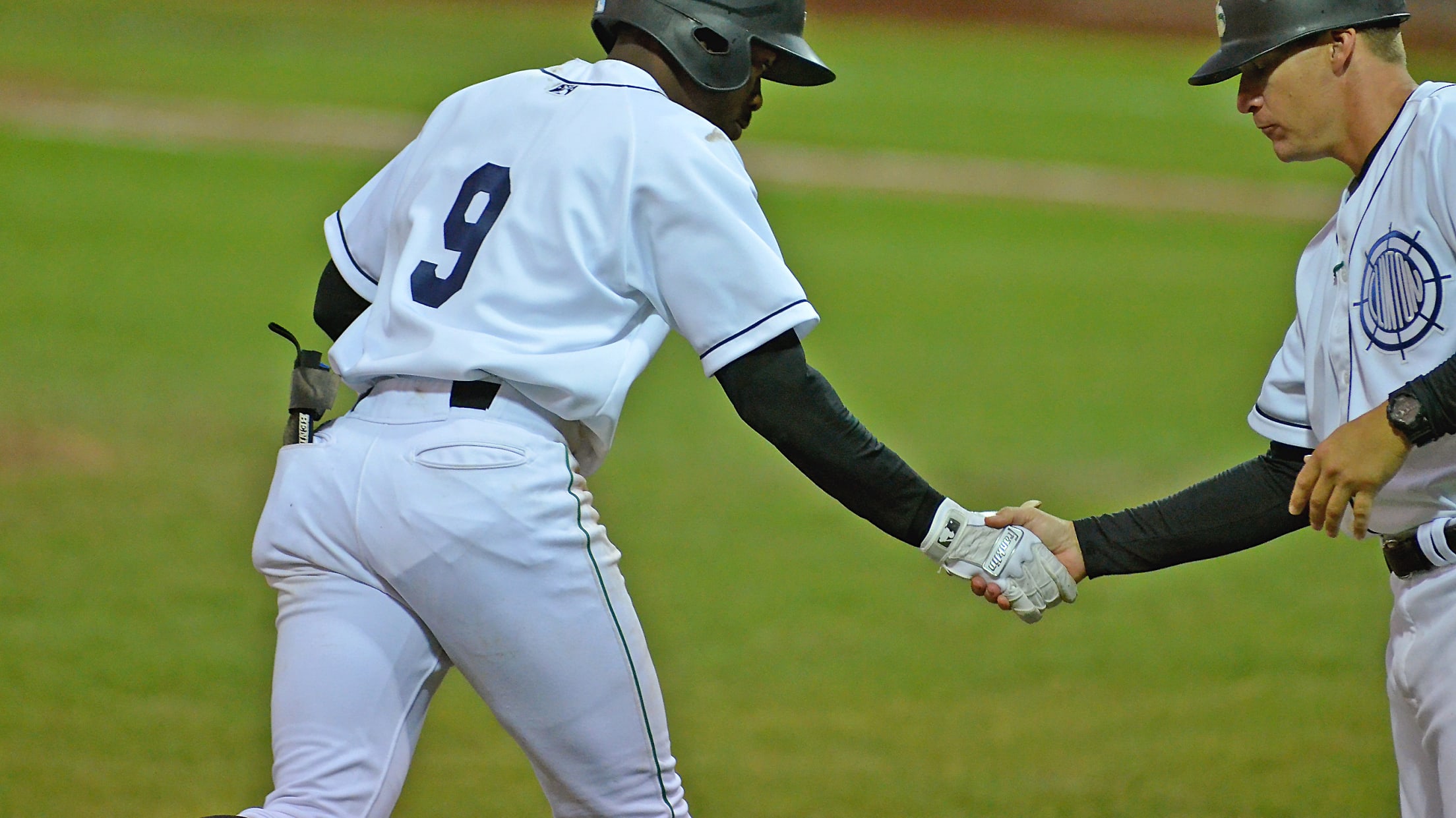 CLINTON, IA (September 2, 2019) - The regular season came to end for the Clinton LumberKings with a 5-2 win over the Peoria Chiefs at NelsonCorp Field on Monday afternoon. Thomas Jones homered for the 10th time in the LumberKings (45-25, 78-61) win as they took the series from the
Jump for Joy - Clinton is Playoff Bound
Clinton shuts out Burlington to end three-year playoff drought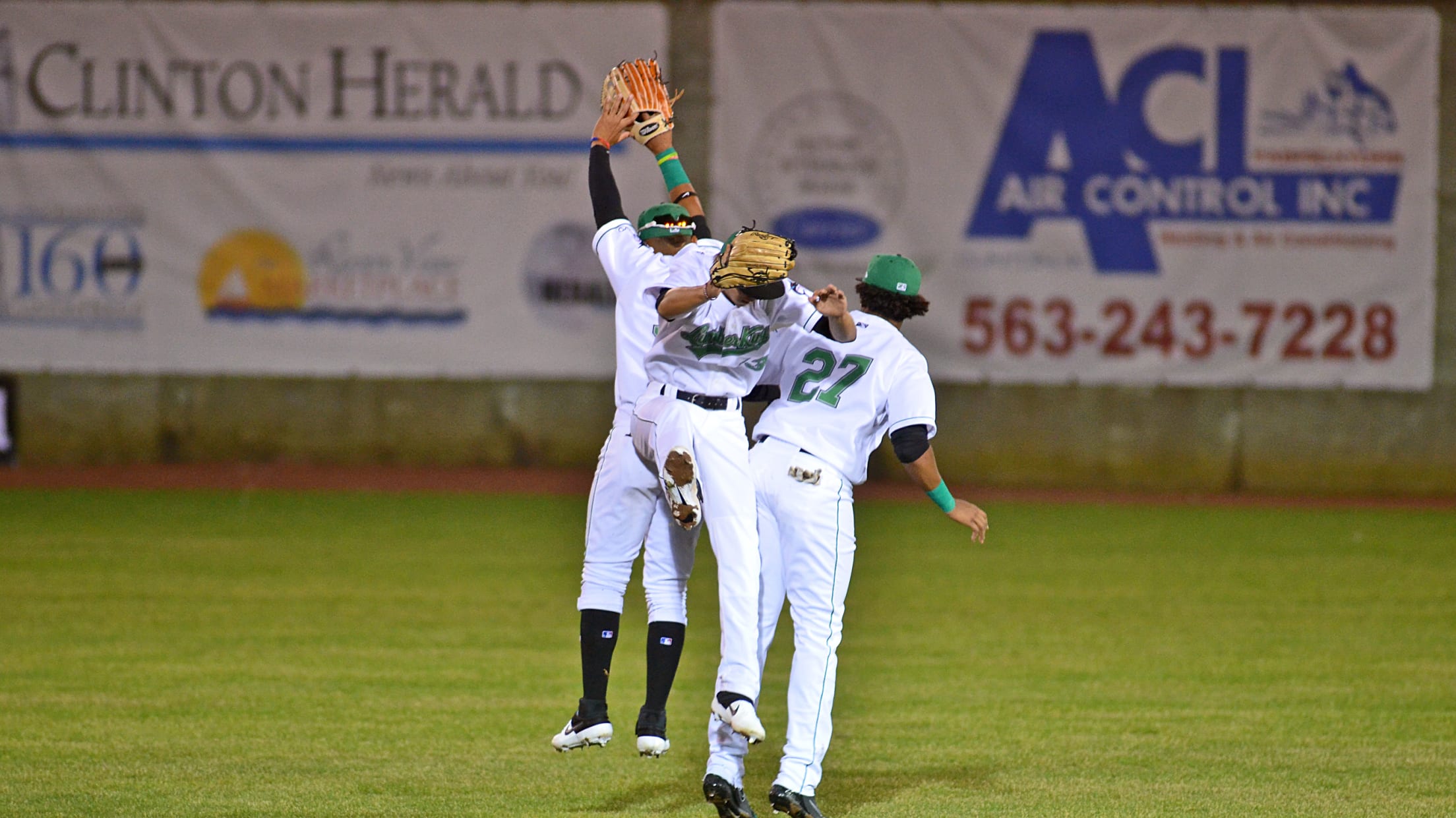 BURLINGTON, IA (August 28, 2019) - For the first time since 2016 the Clinton LumberKings are in the playoffs, clinching a berth with a 5-0 win over the Burlington Bees on Wednesday night at Community Field. Evan Edwards homered and the LumberKings (41-24) registered their eighth shutout win of the
Burdick Homers Twice - LKings Win 4th In A Row
Soriano & Baird combine to shutout Chiefs in Clinton 7-0 win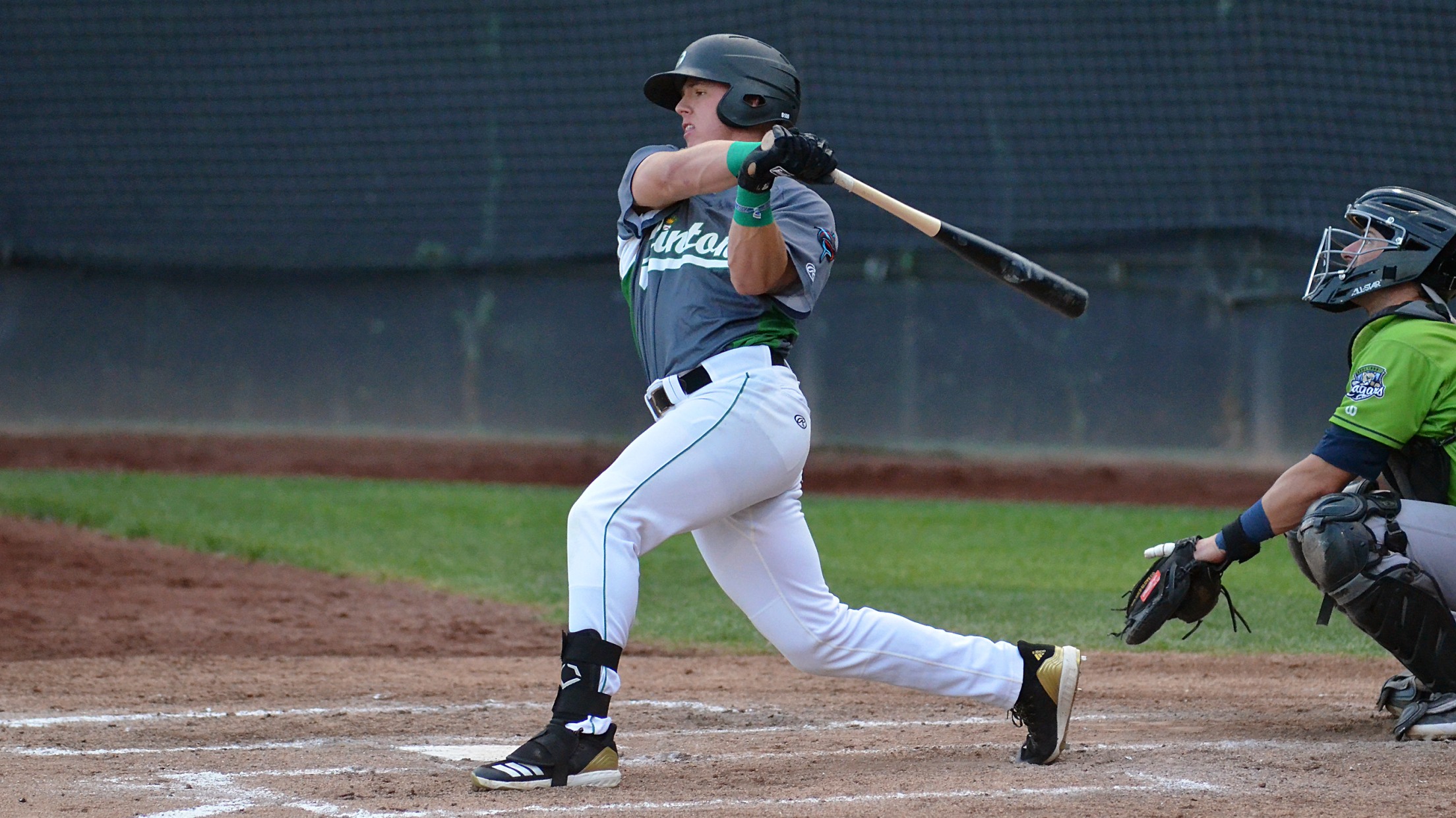 PEORIA, IL (August 12, 2019) - Peyton Burdick homered twice and George Soriano combined with Cam Baird to shutout the Peoria Chiefs in a 7-0 Clinton LumberKings win on Monday afternoon at Dozer Park. Burdick drove home a career high six in the LumberKings (30-20, 63-56) 11th straight win over
Season High 19 Hits In 3rd Straight Win
Peyton Burdick and Evan Edwards homer in Clinton 10-6 win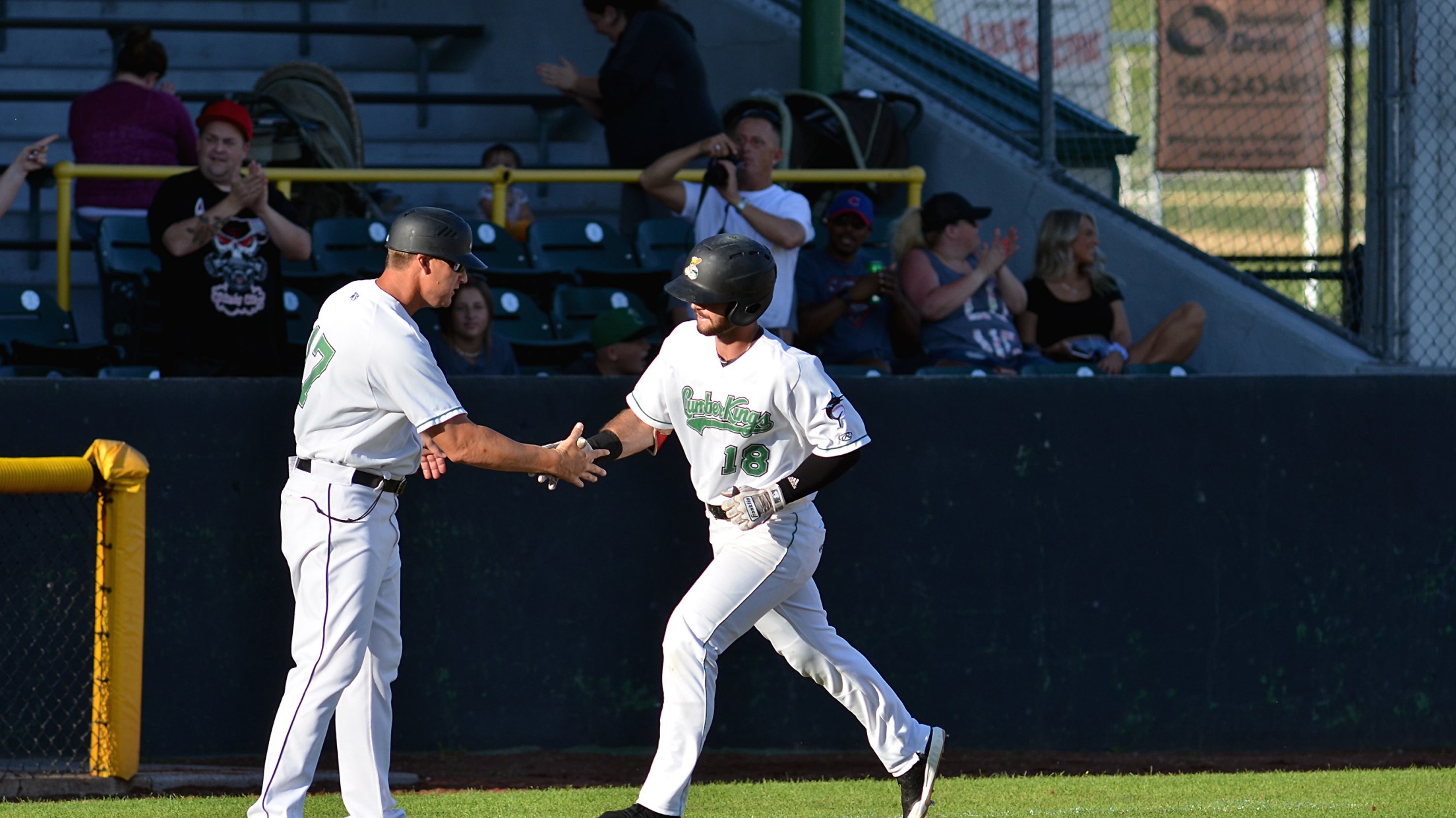 PEORIA, IL (August 11, 2019) - A season high 19 hits by the Clinton LumberKings were more than enough to beat the Peoria Chiefs 10-6 on Sunday night at Dozer Park. Peyton Burdick and Evan Edwards each homered for Clinton (29-20, 62-56) in their 10th straight win versus the Chiefs
Remey Reed Deals in LKings Shutout Win
Clinton snaps skids at four with 5-0 win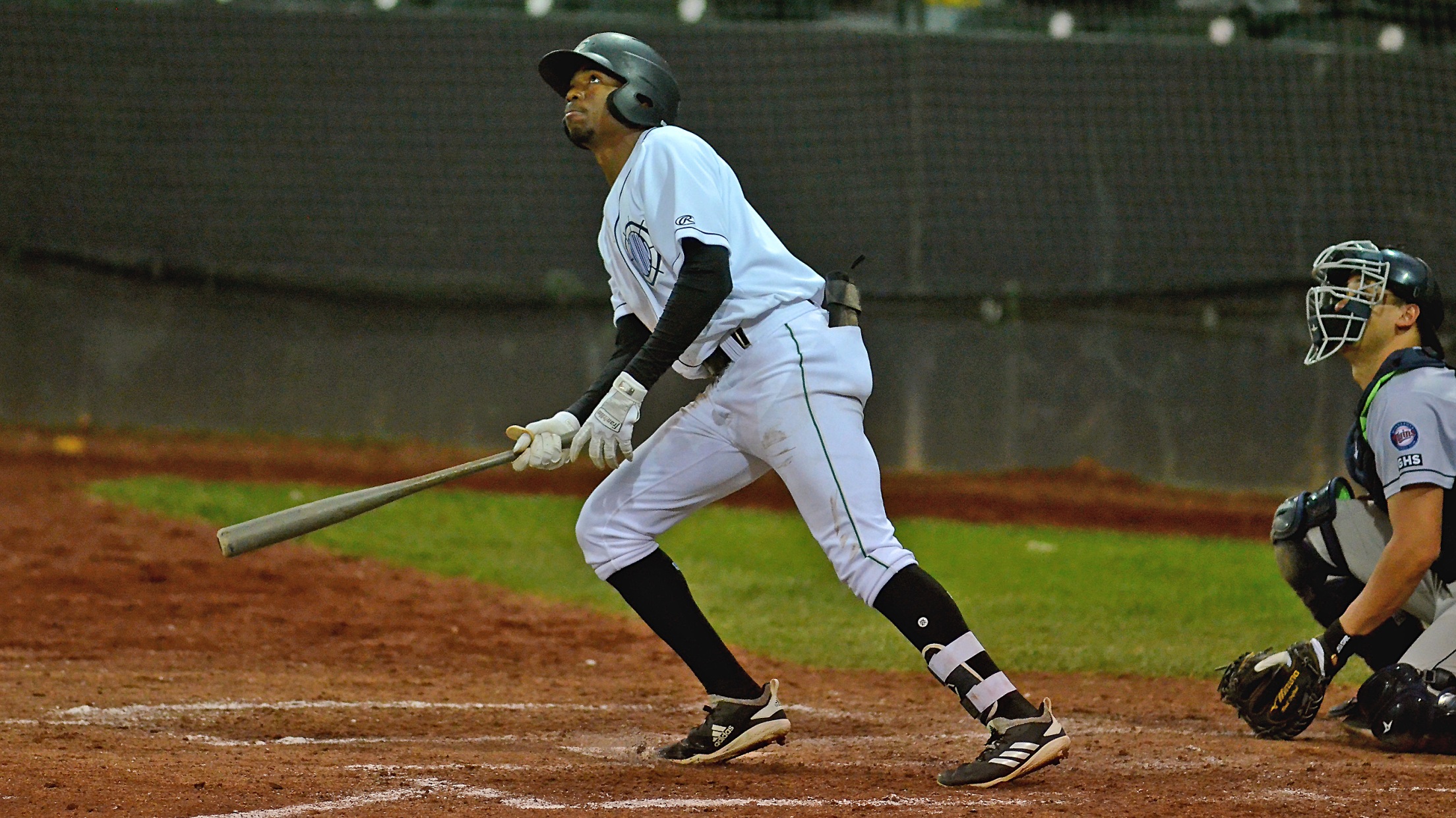 CEDAR RAPIDS, IA (July 28, 2019) - For the first time this season the Clinton LumberKings topped the Cedar Rapids Kernels at Perfect Game Field with a 5-0 win on Sunday afternoon. The win snapped a four-game skid for Clinton (22-23, 55-49) with their third shutout win of the year.
LumberKings Come from Behind For 5-4 Win
Rodriguez shuts door on LumberKings series opening win
CLINTON, IA (July 13, 2019) - A three-run seventh inning rally was the difference in a Clinton LumberKings 5-4 come-from-behind win over the Fort Wayne TinCaps on Saturday at NelsonCorp Field. Will Banfield homered and Manuel Rodriguez shutout the TinCaps (7-15, 40-50) over the final four innings to earn the
Walters Deals in LumberKings Series Winner
Early offense holds up in 4-2 win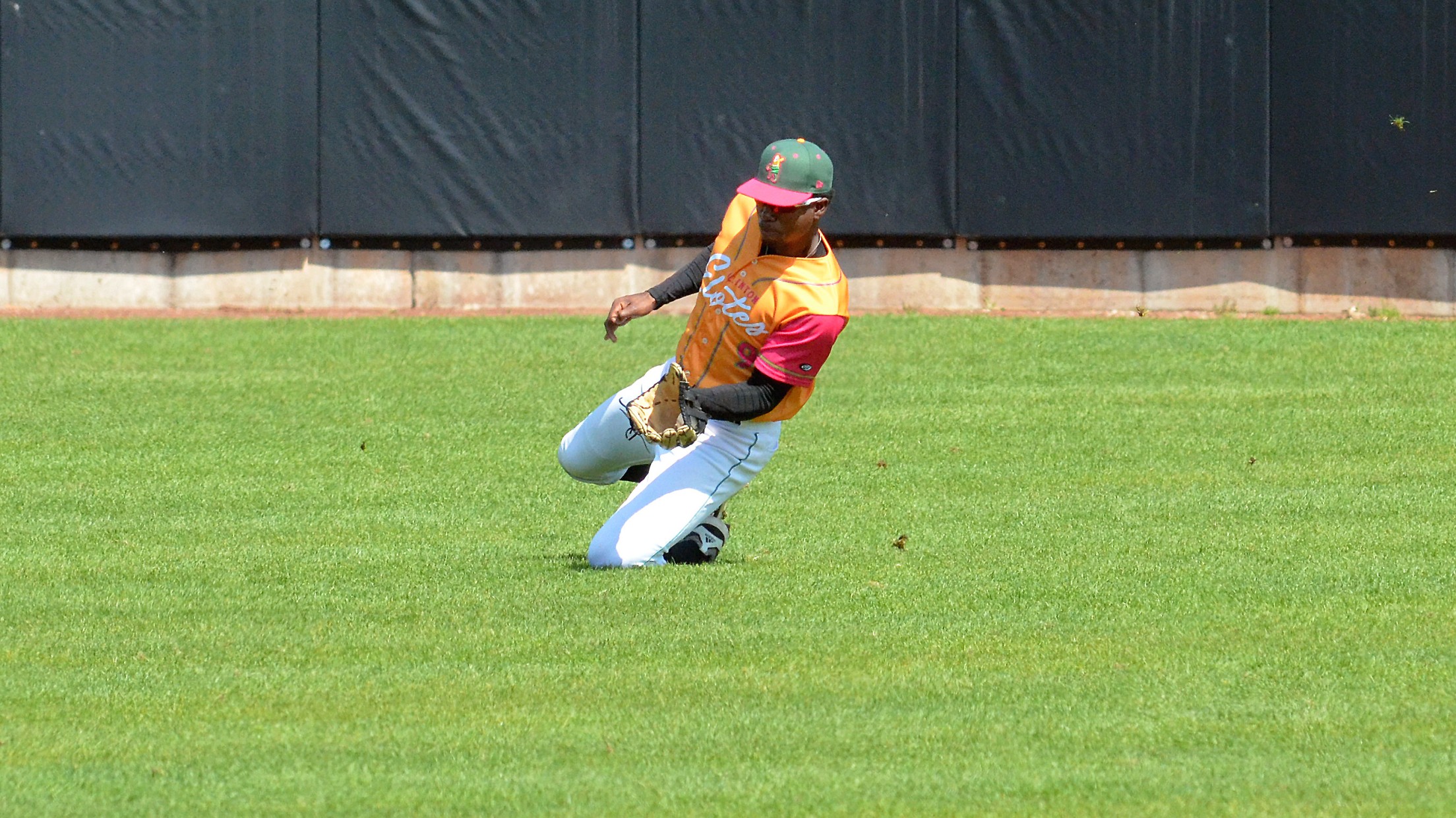 GENEVA, IL (July 8, 2019) - Jake Walters earned the first win of his professional career and the Clinton LumberKings early offense held up for a 4-2 triumph over the Kane County Cougars on Monday afternoon at Northwestern Medicine Field. The LumberKings (12-6, 45-42) broke out for early offense that
LKings Win 3rd Straight - Jones Knocks in 3
Clinton runs winnings streak against Chiefs to seven games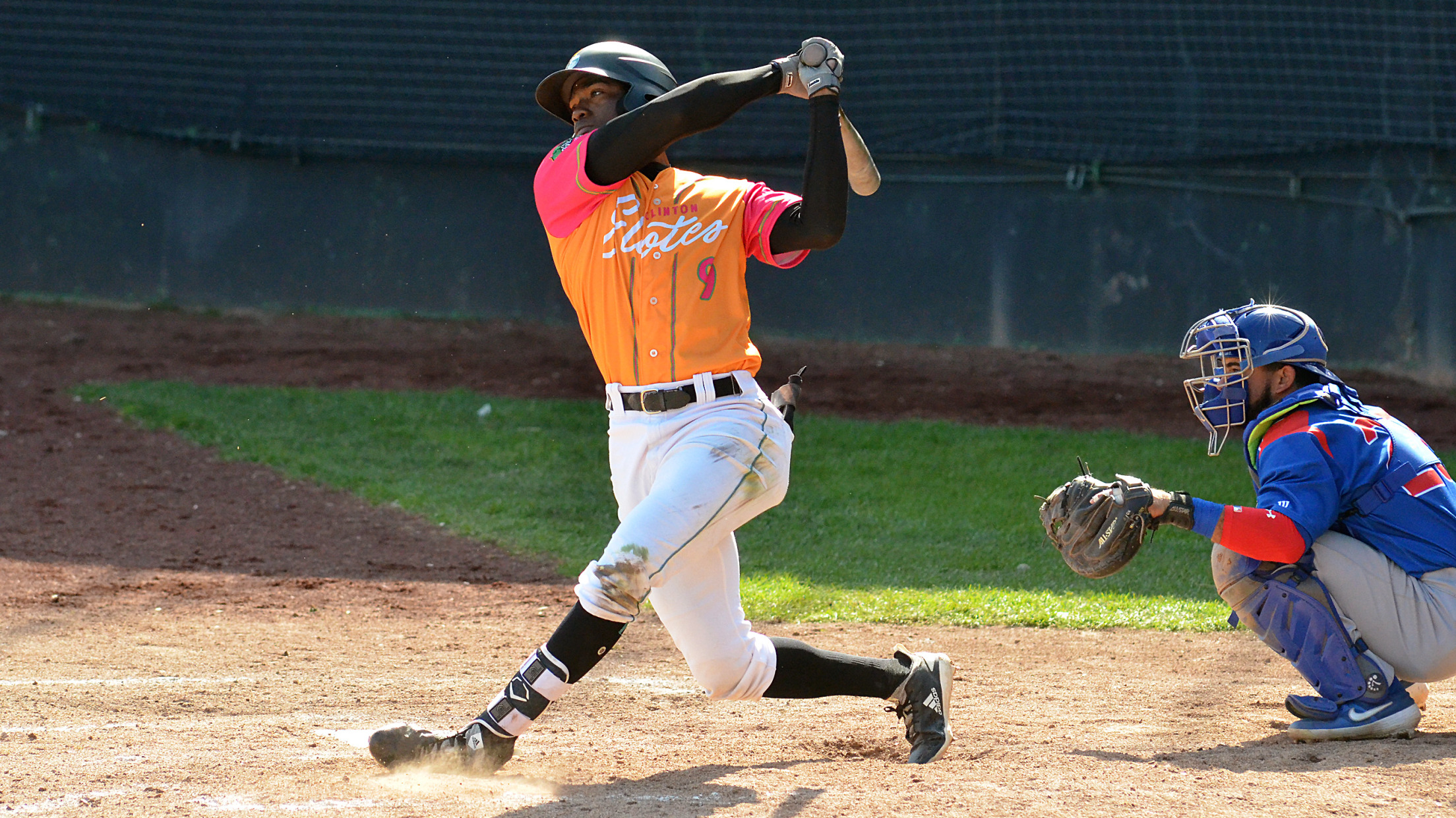 CLINTON, IA (July 4, 2019) - Thomas Jones knocked in three and the Clinton LumberKings ran their winning streak to three games with a 6-2 win over the Peoria Chiefs at NelsonCorp Field in front of a sellout Fourth of July crowd. The win was the LumberKings (9-5, 42-41) seventh
Jones Goes Deep in LumberKings 3-2 Win
LumberKings sweep Snappers in mini two-game set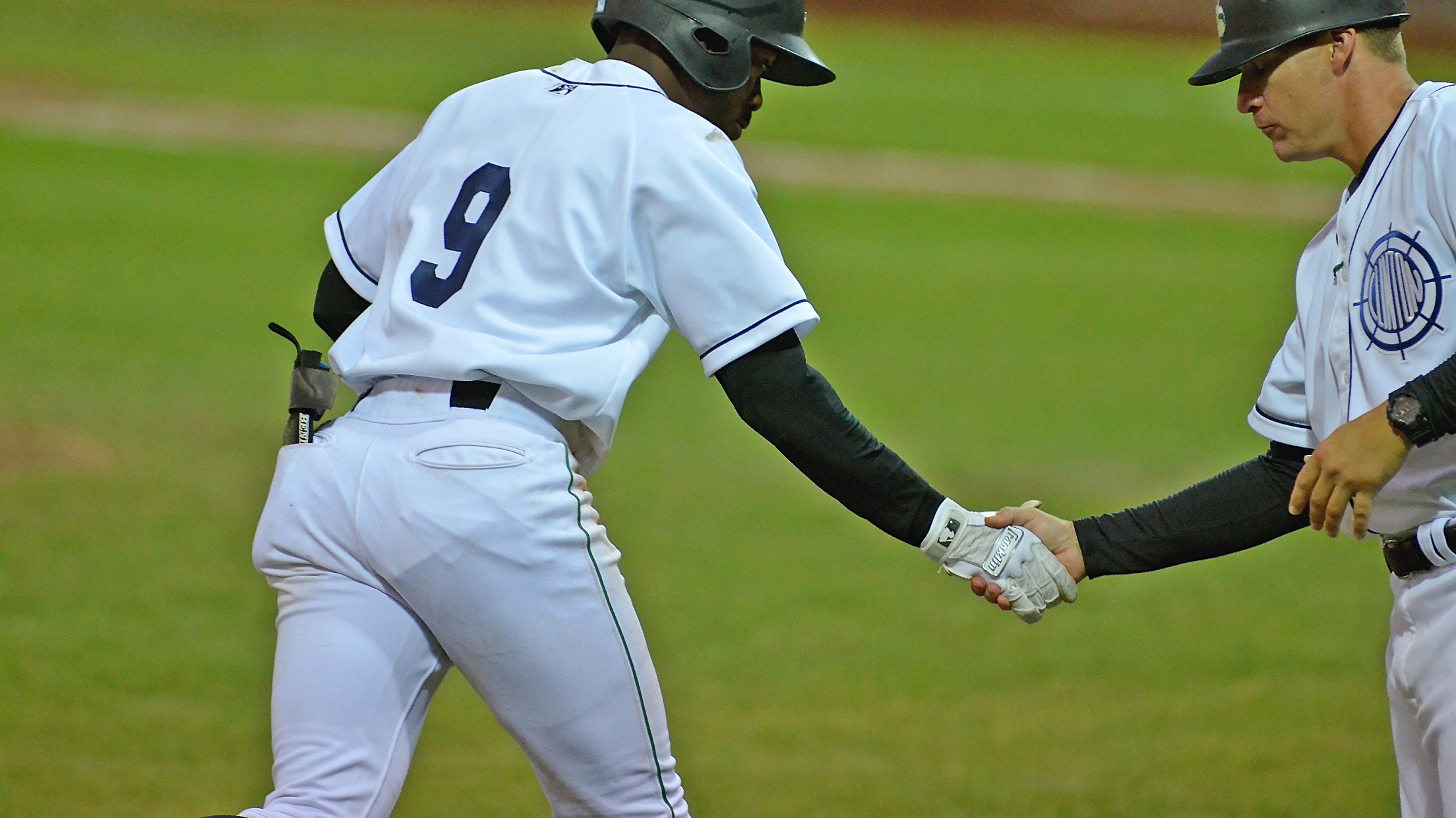 BELOIT, WI (July 3, 2019) - The Clinton LumberKings won their eighth game of their last 10 with a 3-2 win over the Beloit Snappers on Wednesday night at Pohlman Field. Thomas Jones homered in the game as Clinton (8-5, 41-41) completed a mini two-game series sweep of the Snappers
Encarnacion Homers in LumberKings Win
Clinton score three in third and hold on for 3-2 win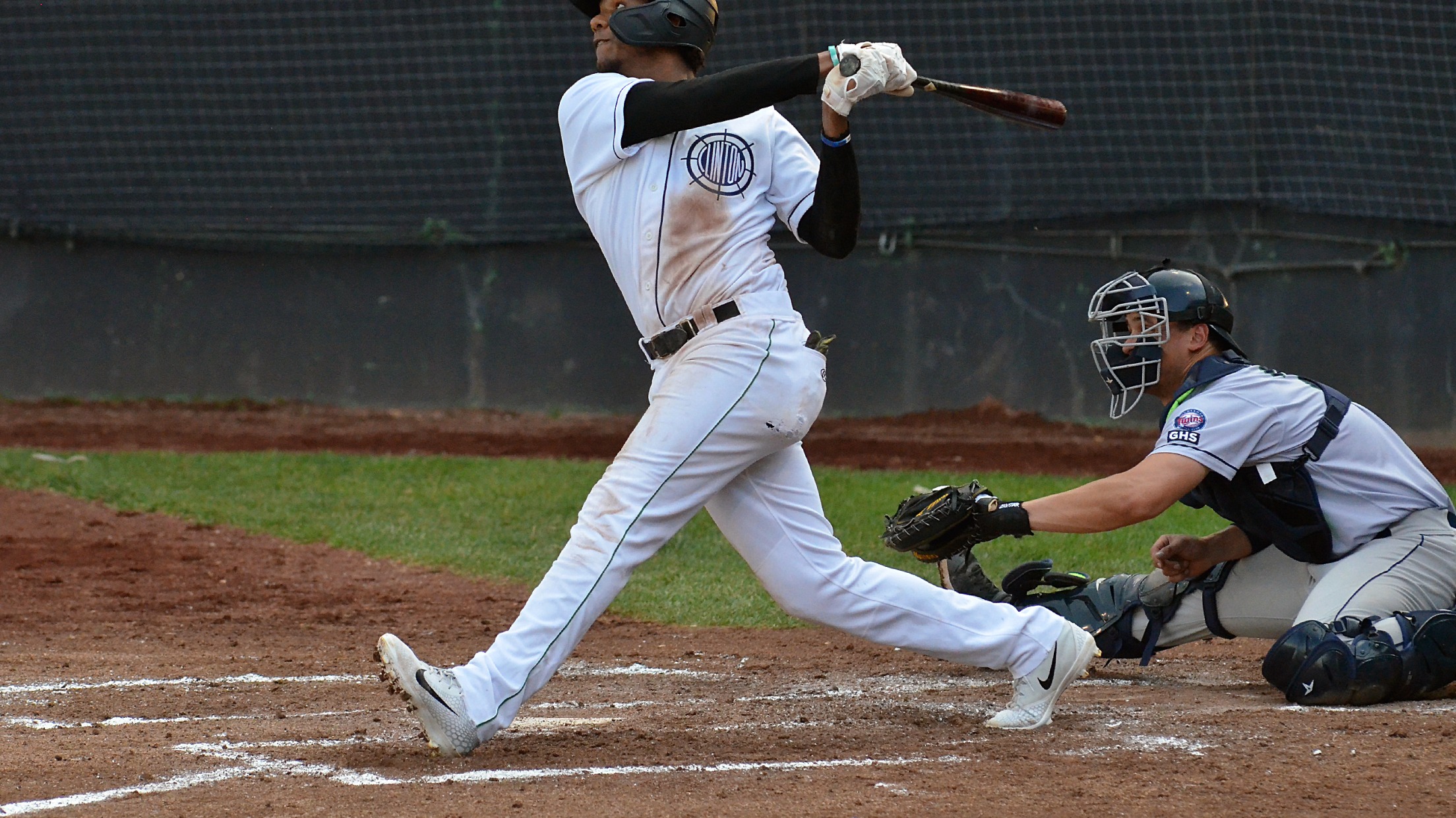 CLINTON, IA (June 12, 2019) - Jerar Encarnacion hit his ninth home run of the year and the Clinton LumberKings beat the Peoria Chiefs 3-2 on Wednesday night at NelsonCorp Field. All three of the LumberKings (32-33) runs came in one inning and they then held on to beat the
Near No-Hitter Ends with Shutout Win
Chris Vallimont Deals in LumberKings Fourth Straight Win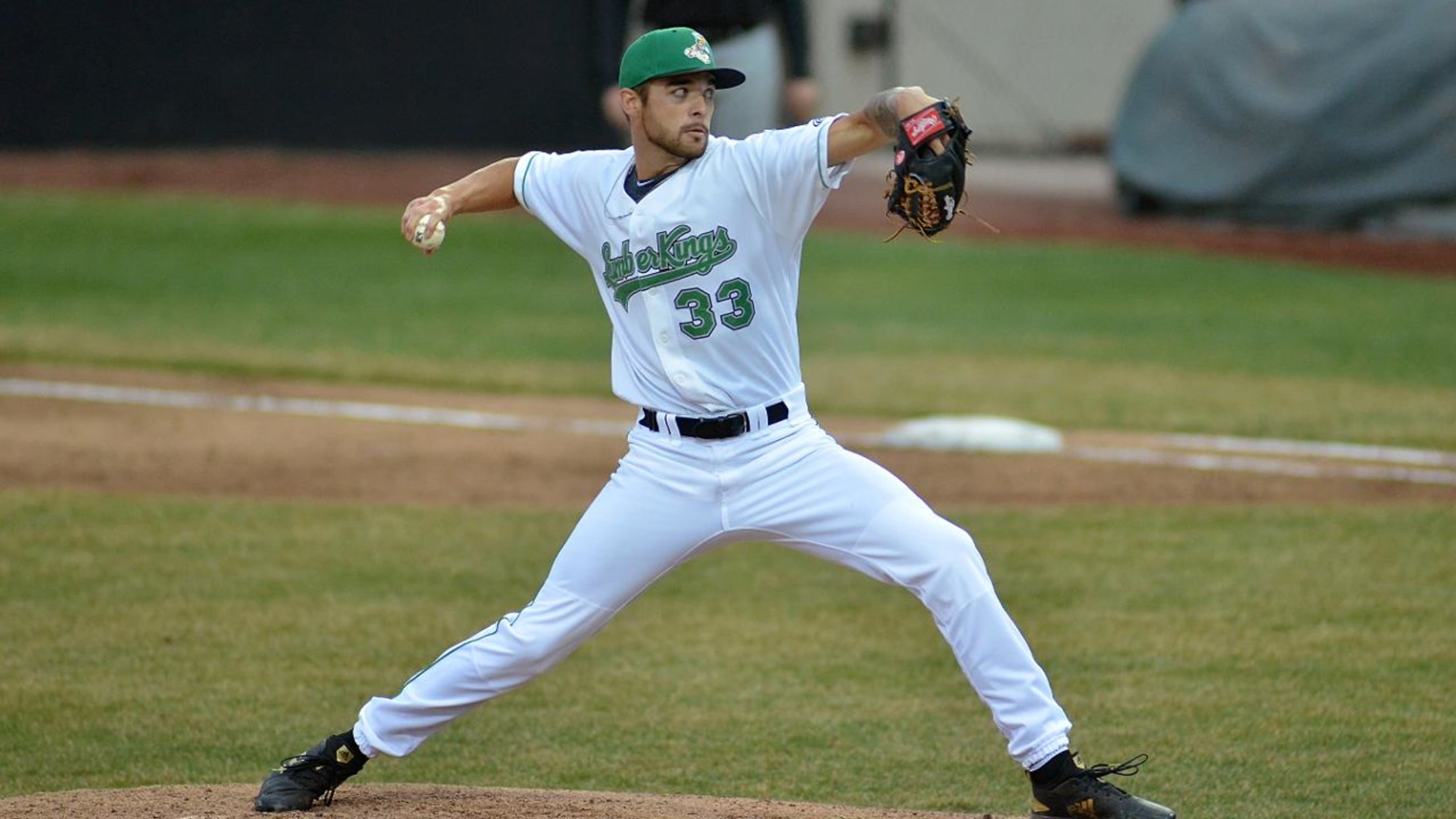 BELOIT, WI (May 21, 2019) - The Clinton LumberKings took a no-hitter into the ninth inning and came out with a 5-0 win over the Beloit Snappers on Tuesday afternoon at Harry Pohlman Field. LumberKings (23-21) starter Chris Vallimont did not allow a hit over his seven innings of work
Late Rally Falls One Run Short
Thomas Jones and Will Banfield homer in 5-4 loss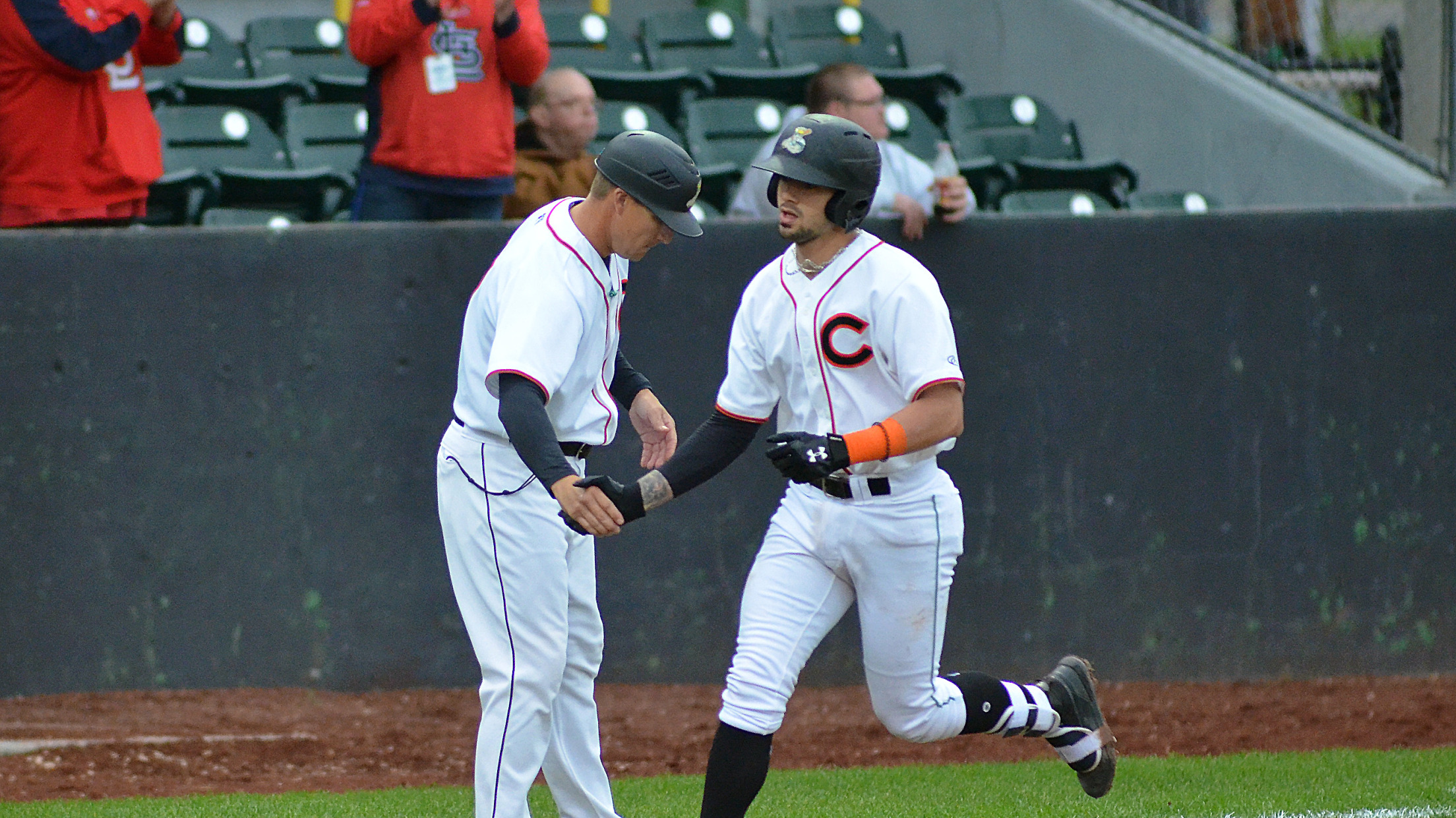 CLINTON, IA (May 16, 2019) - Late offense by the Clinton LumberKings fell one-run short in a series opening loss with the Cedar Rapids Kernels on Thursday night. Home runs from Thomas Jones and Will Banfield were not enough for Clinton (19-19) to overcome early offense by the Kernels (18-22).Chris
Jones Homers in Offensive Break Out
Banfield, Reynolds, & Jones collect 3 hits in LKings 7-3 win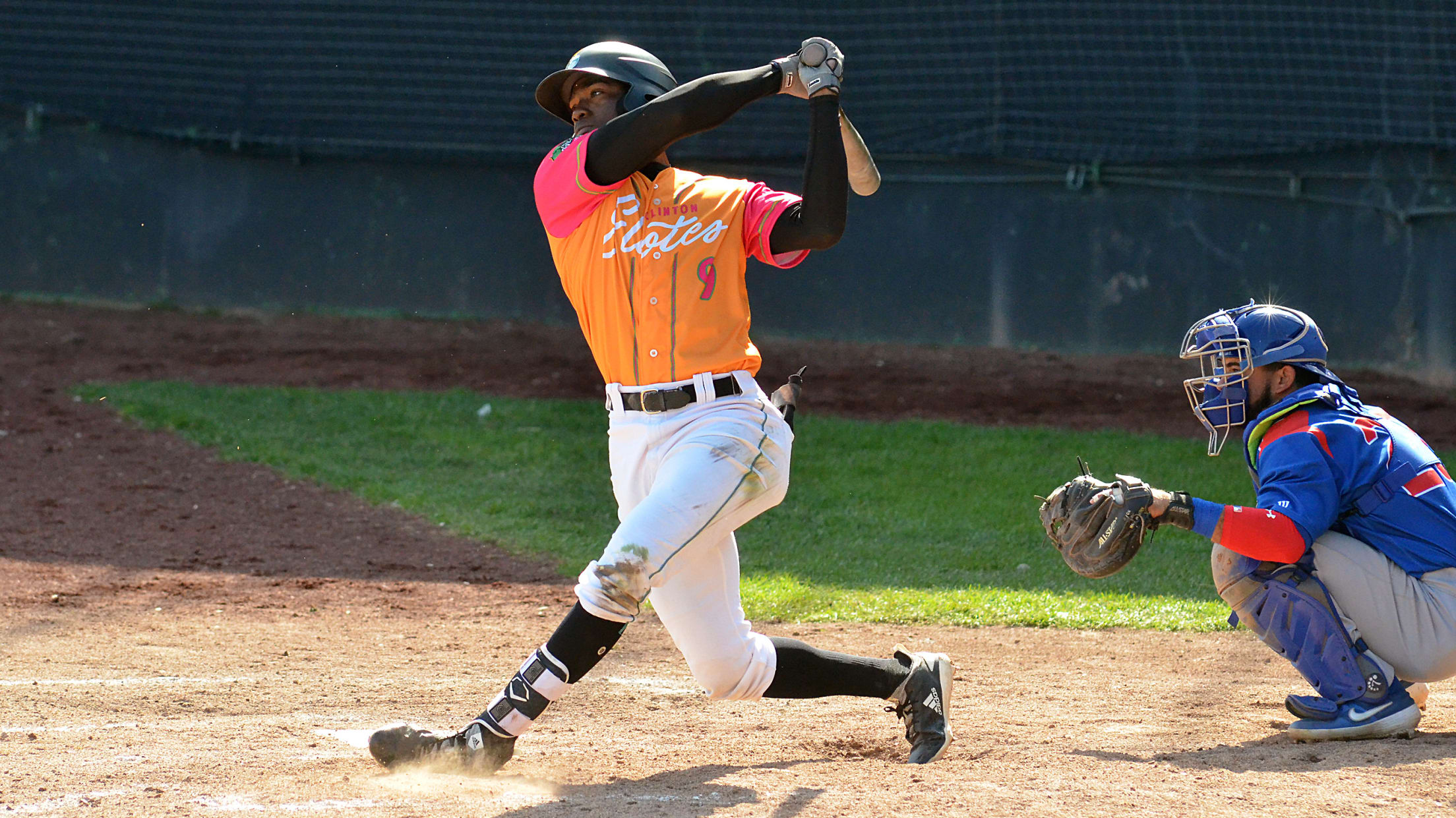 BURLINGTON, IA (May 13, 2019) - Thomas Jones homered and the Clinton LumberKings offense broke out for a 7-3 win over the Burlington Bees on Monday night at Community Field. Jones joined teammates Sean Reynolds, and Will Banfield with three hits on the night as the LumberKings (18-17) combined to
Walked Off In 12
LumberKings suffer 12th innings walk-off loss 7-6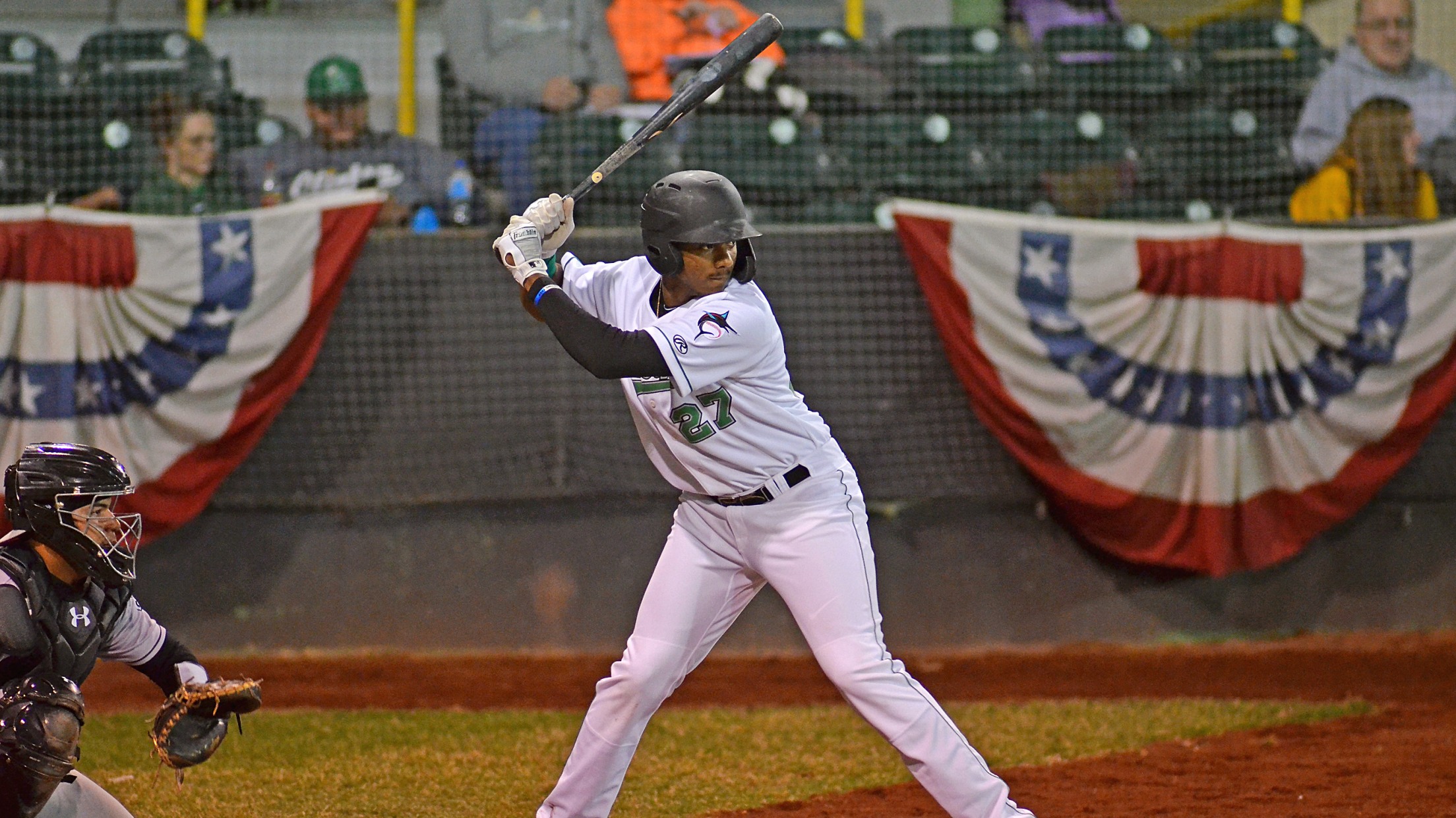 DAVENPORT, IA (April 26, 2019) - A back-and-forth contest ended with a 7-6 Clinton LumberKings loss to the Quad Cities River Bandits on Friday night at Modern Woodmen Park. Alex Holderbach was the hero for Quad Cities (11-9) with a two-run home run in the 12th that was his first
Encarnacion, Jones homer in 4th Straight W
LumberKings Sweep Wisconsin For First Time Since 2011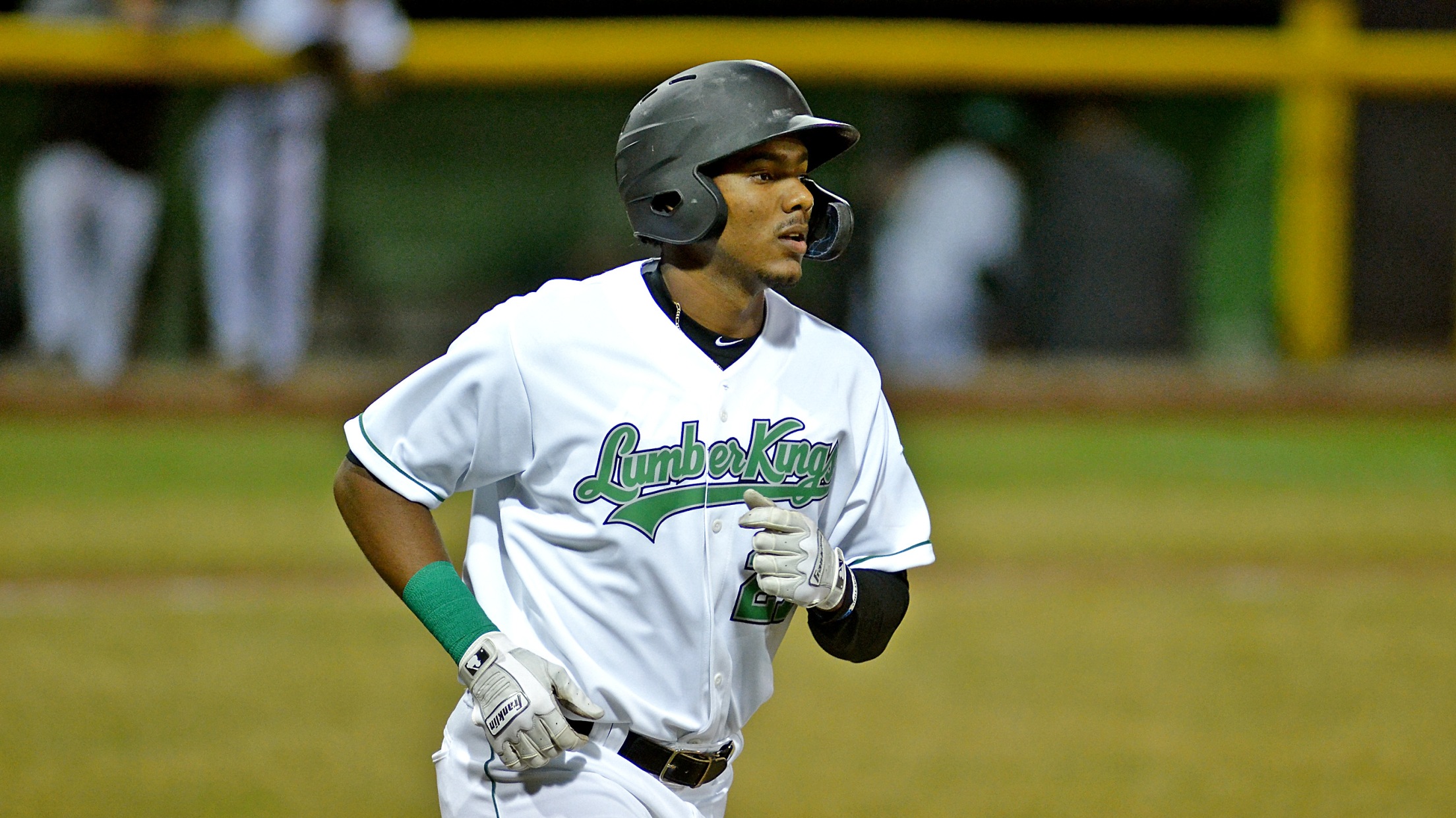 CLINTON, IA (April 20, 2019) - The Clinton LumberKings completed their sweep of the Wisconsin Timber Rattlers with a 3-2 win on Saturday night - their seventh win over their last eight games. Jerar Encarnacion and Thomas Jones each homered for the LumberKings (9-6) in their fourth straight win.Clinton wasted
LumberKings Hold on For Third Straight
5-run LumberKings 3rd key to 8-7 win over Chiefs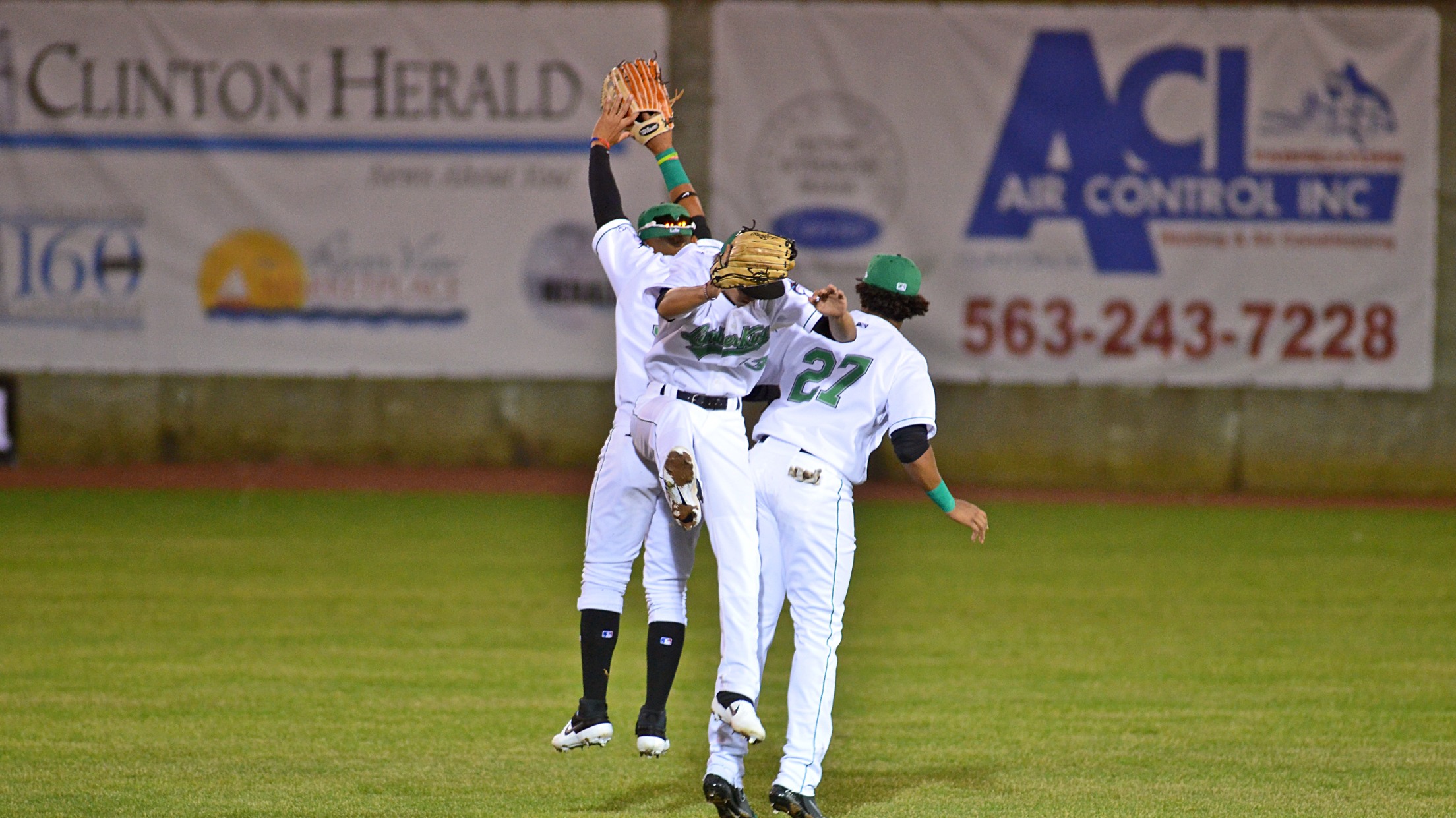 PEORIA, IL (April 15, 2019) - A five-run third inning was the difference in a Clinton LumberKings 8-7 win on Saturday night at Dozer Park. Jerar Encarnacion, Bubba Hollins, Demetrius Sims, and Thomas Jones each had multi-hit games as the LumberKings (5-5) combined to register 13 for the night -
Hock spins career-high 7.0 innings in loss
Grasshoppers offense struggles against Shorebirds
GREENSBORO, N.C. (August 25, 2018) -- Colton Hock tossed a career-high 7.0 innings but suffered the loss as the Grasshoppers fell to the Shorebirds, 7-3, in front of 7,135 fans on Saturday night at First National Bank Field. Both Hock and Delmarva starting pitcher Luis Perez worked seven complete innings
Extra! Extra! Hoppers walk off in 10th
Allen drives in Jones for winning run on infield chopper
GREENSBORO, N.C. (July 13, 2018) -- The Grasshoppers rallied to tie the game in the eighth before scoring a thrilling extra-inning walk-off win over the Kannapolis Intimidators, 5-4 in 10 innings, on Friday night at First National Bank Field. Greensboro (45-45, 11-10 Second Half) improved to 5-1 in extra-inning games
Ayarza's go-ahead double caps big 8th
Hoppers rally for 4 runs in final at-bats to top I's
GREENSBORO, N.C. (June 26, 2018) -- Trailing by three runs, Greensboro rallied in their final at-bats to score a come-from-behind win, 8-7, over Kannapolis on Tuesday afternoon at First National Bank Field. Rodrigo Ayarza hit the go-ahead double with two outs in the bottom of the eighth to cap a
Beggs fans 10 as errors cost Hoppers
Greensboro commits four errors in Game 1 loss
GREENSBORO, N.C. (June 12, 2018) -- The Grasshoppers committed four errors in a hard-luck loss to the Hickory Crawdads, 5-1 in seven innings, in Game 1 of a doubleheader. Dustin Beggs (2-1) struck out a career-high 10 batters over 5.0 innings in a spot start, taking the loss despite not allowing
Lillie's scoreless start helps snap slide
Hoppers pitcher strikes out 8; Jones homers again
NORTH AUGUSTA, S.C. (May 12, 2018) -- Ryan Lillie dominated over 7.0 scoreless innings to pitch the Grasshoppers past the GreenJackets, 3-1, on Saturday night at SRP Park. The right-handed arm struck out eight while working around three hits and no walks to help Greensboro (16-17) end the team's season-long
Marlins' Jones honored after smashing debut
'Hoppers outfielder homered four times in first five Class A games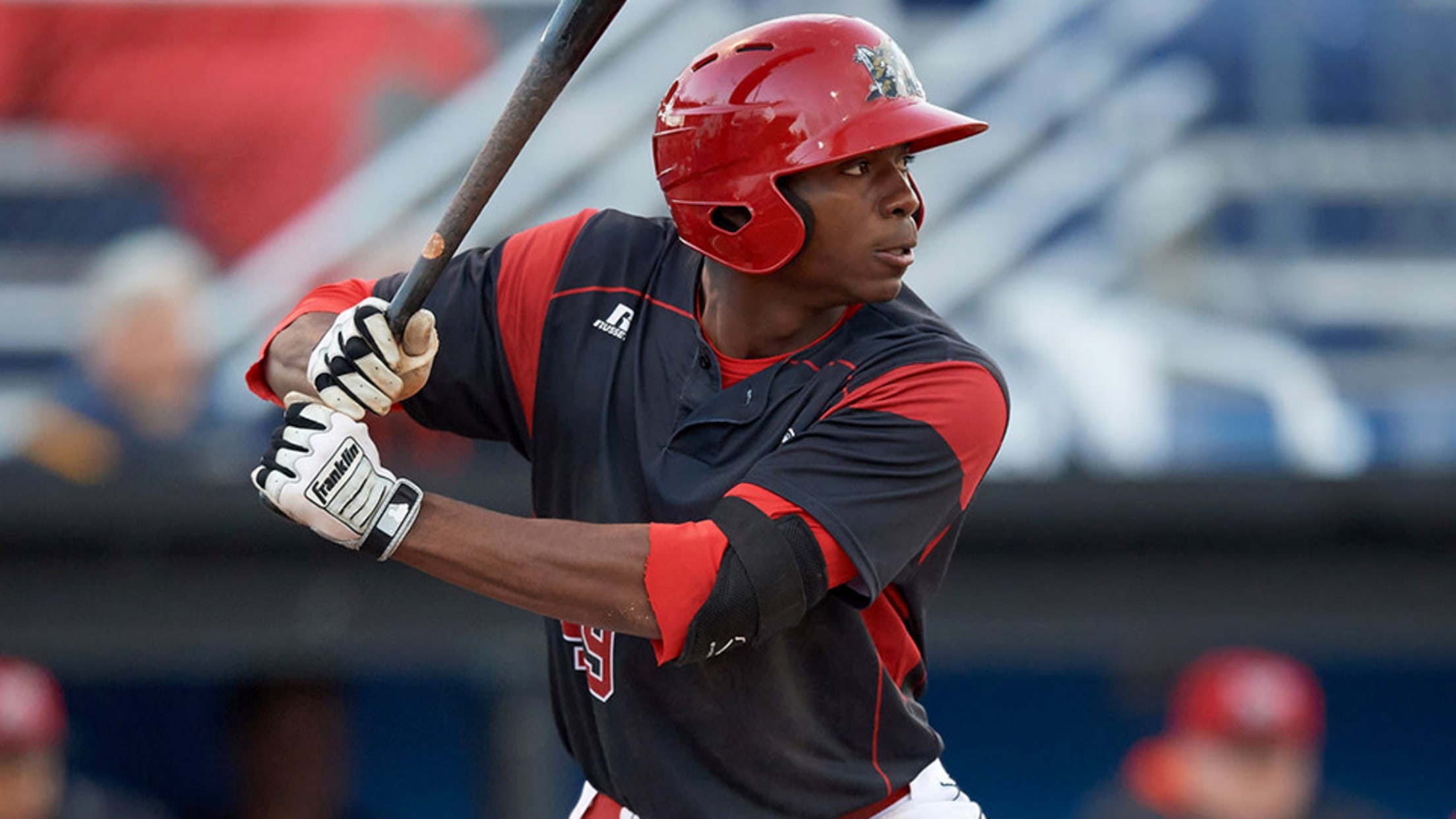 Franmil Reyes, Vladimir Guerrero Jr., Juan Soto and Eloy Jiménez all dominated the headlines last week -- and justifiably so. Three of MLB.com's top 30 overall prospects showed why they're each considered among the game's best young hitters, while Reyes teed off for a mind-boggling eight homers in five Triple-A
Prospect Roundup: Games of May 3
Marlins' Jones keeps homers coming; Guerrero continues to push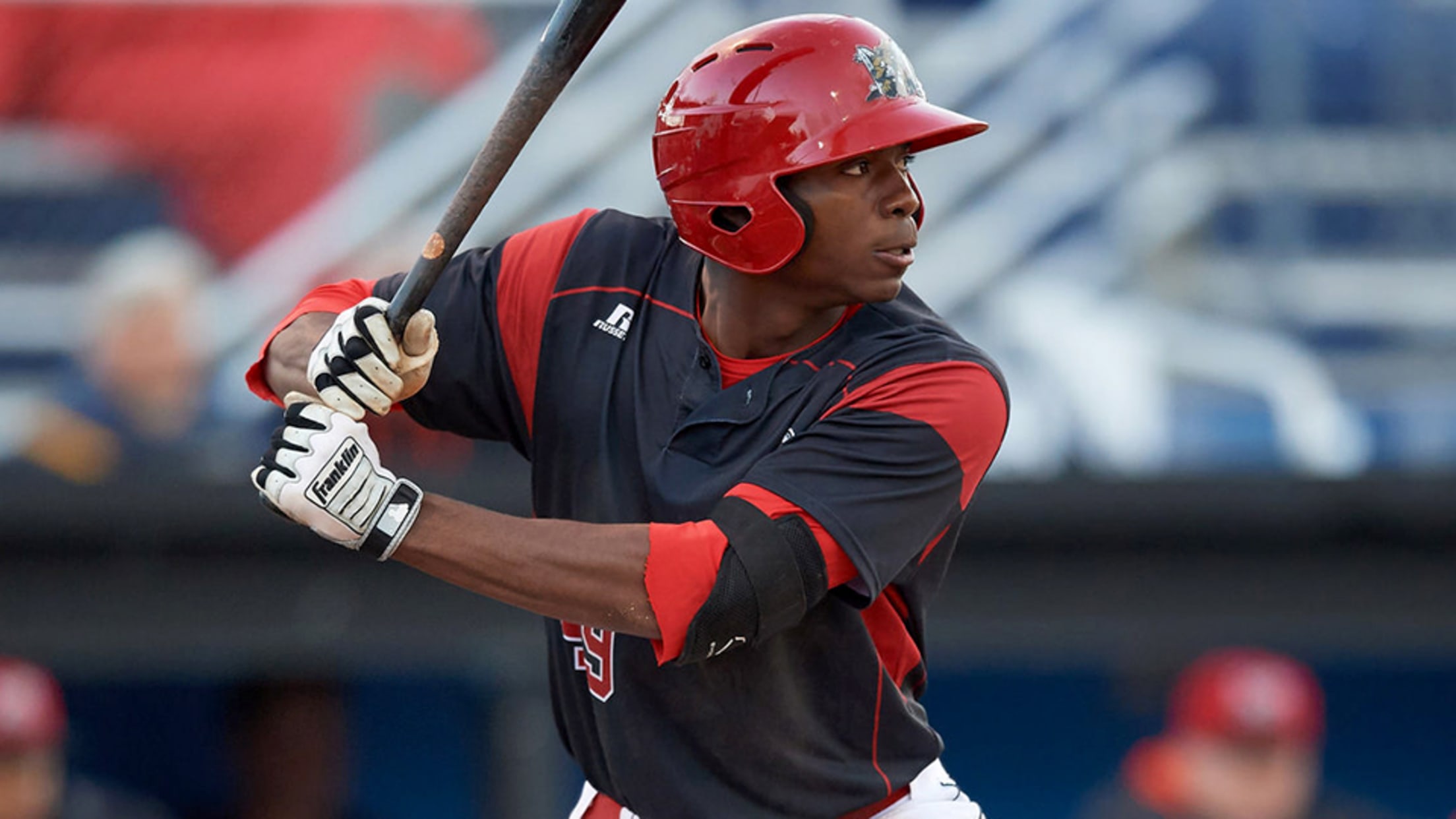 Theme of the dayThe power is on:Juan Soto (Nats), Jorge Mateo (A's) and Bobby Bradley (Indians) -- all are top-four prospects in their respective systems, and all enjoyed a two-homer game Thursday. Read all about 'em: Soto, Mateo, Bradley.
New Hopper Jones blasts two home runs
Hagerstown pounds out 16 hits in finale at Greensboro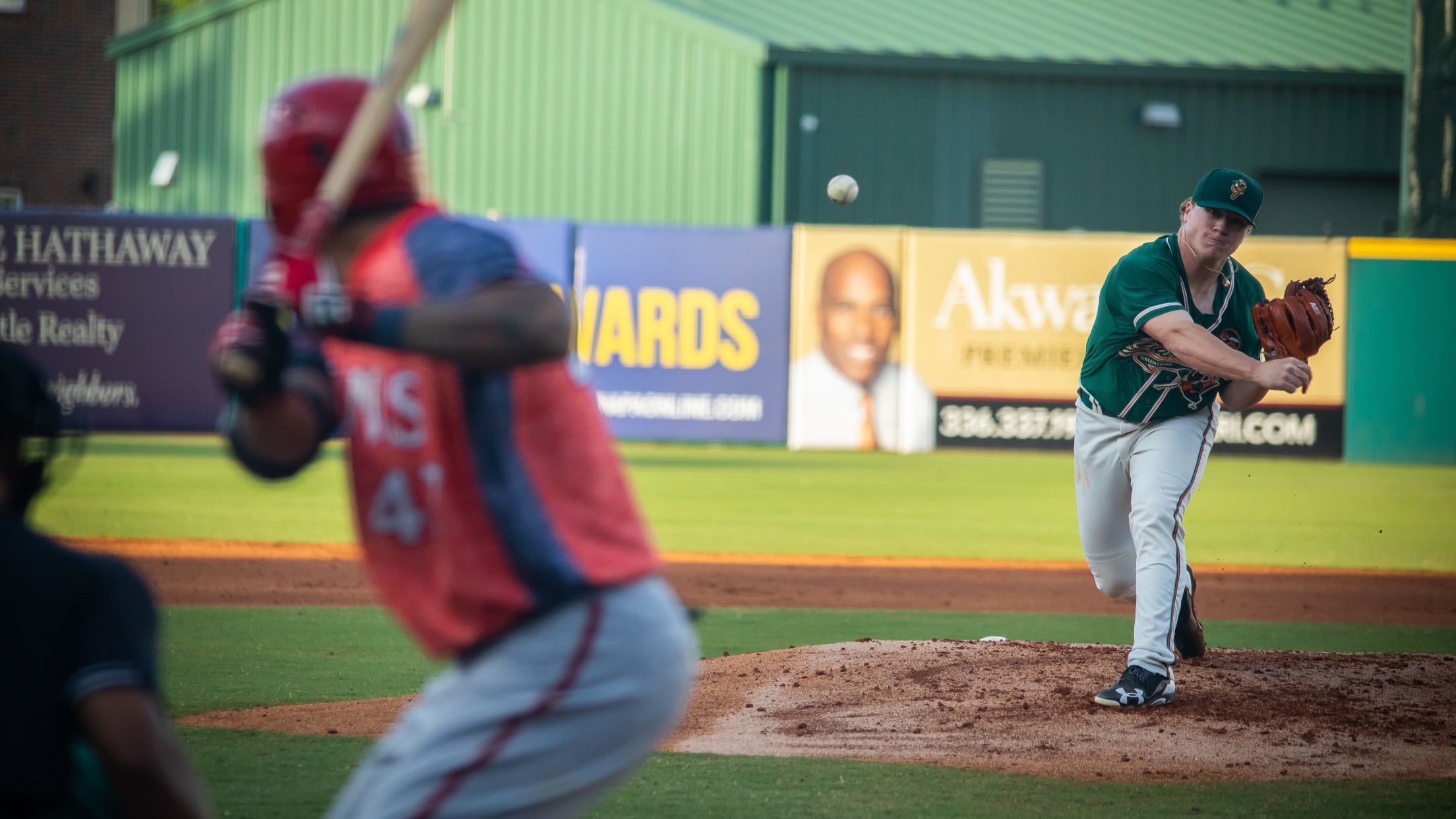 GREENSBORO, N.C. (May 3, 2017) - Grasshoppers left fielder Thomas Jones homered twice, but the Hagerstown Suns used their own offensive firepower in the series-clinching win, 11-4, on Thursday at First National Bank Field. Jones finished 2-for-4 with two RBI, and two runs scored on his two blasts, giving him
Toolshed: Top 2016 Draft picks ready to roar
Manning, Perez among last year's selections in short-season ball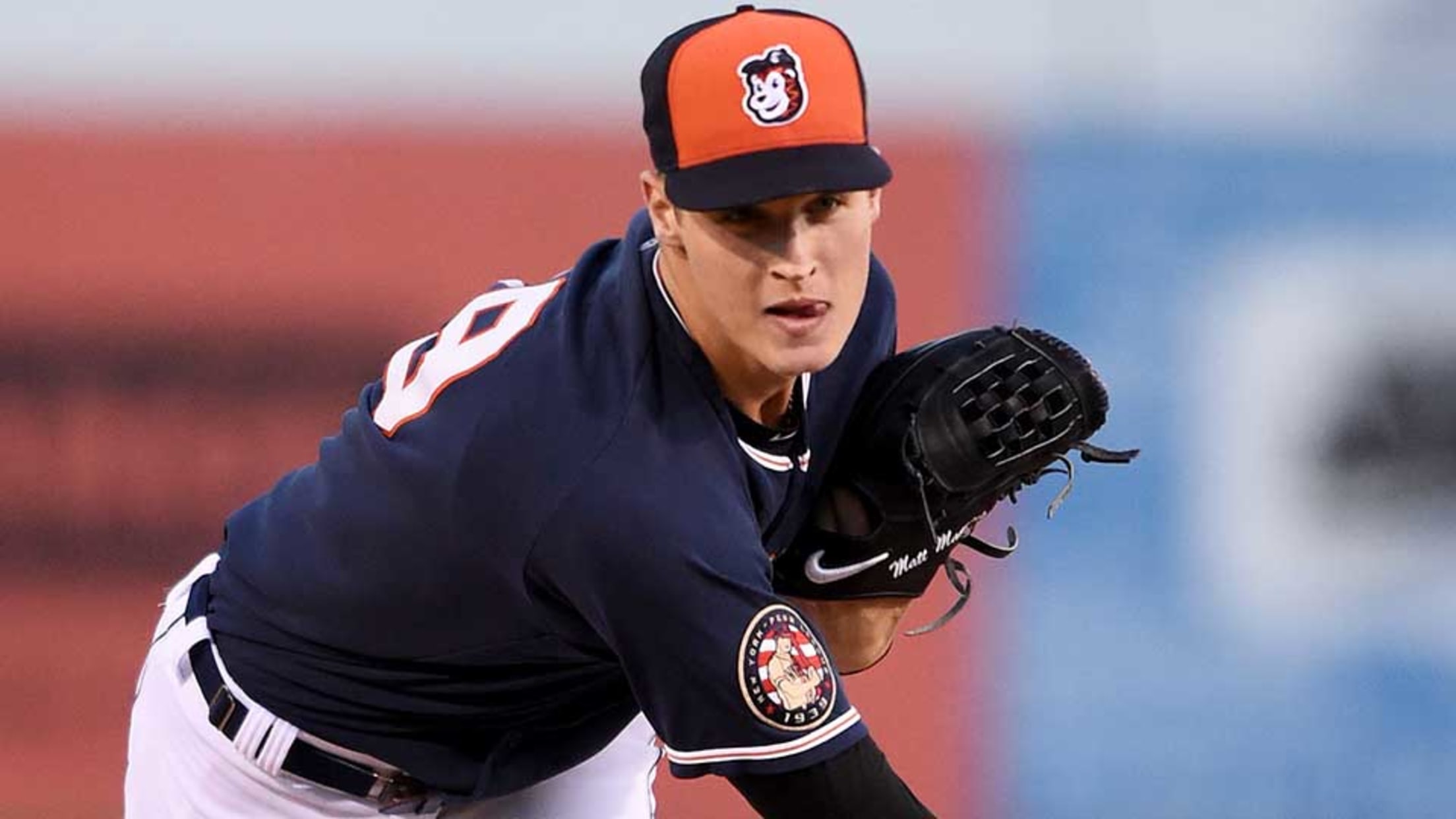 Remember the 2016 Draft?It's so easy to get lost in the MLB Draft that took place earlier this month and the fresh batch of prospects it brings to the Minors, we can forget that only 12 months ago, a whole other group was just getting started. One year later, most