Hartman Harnesses Missions in Game 1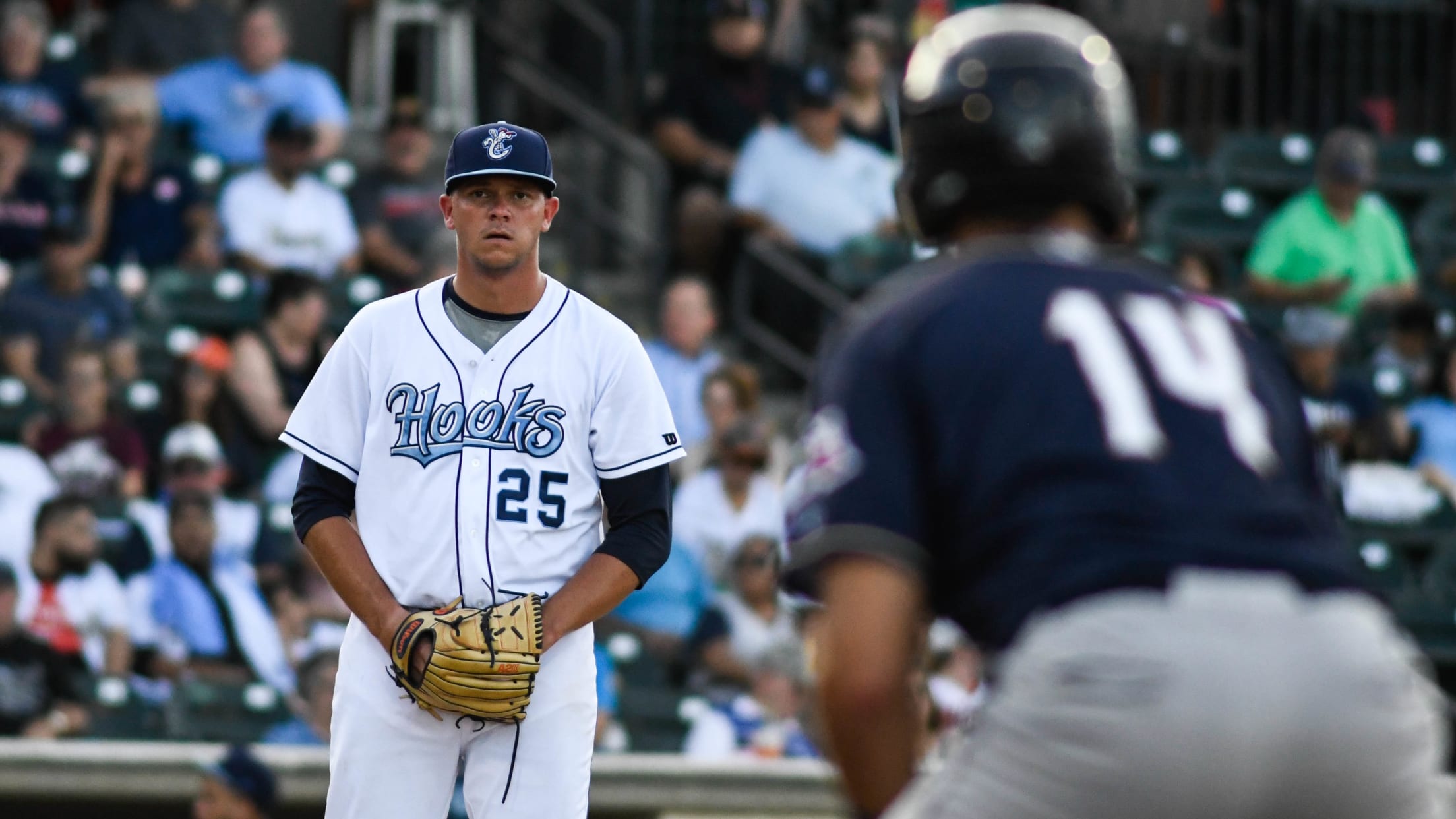 CORPUS CHRISTI - Ryan Hartman held the Missions to three hits over 7 2/3 innings Wednesday night as the Hooks pushed past San Antonio, 7-0, before 5,106 fans in Game 1 of the Texas League South Division Series at Whataburger Field.Missions right-hander Michel Baez struck out five of the first
Hooks Notch Win No. 80
Corpus Christi's magic number is down to 2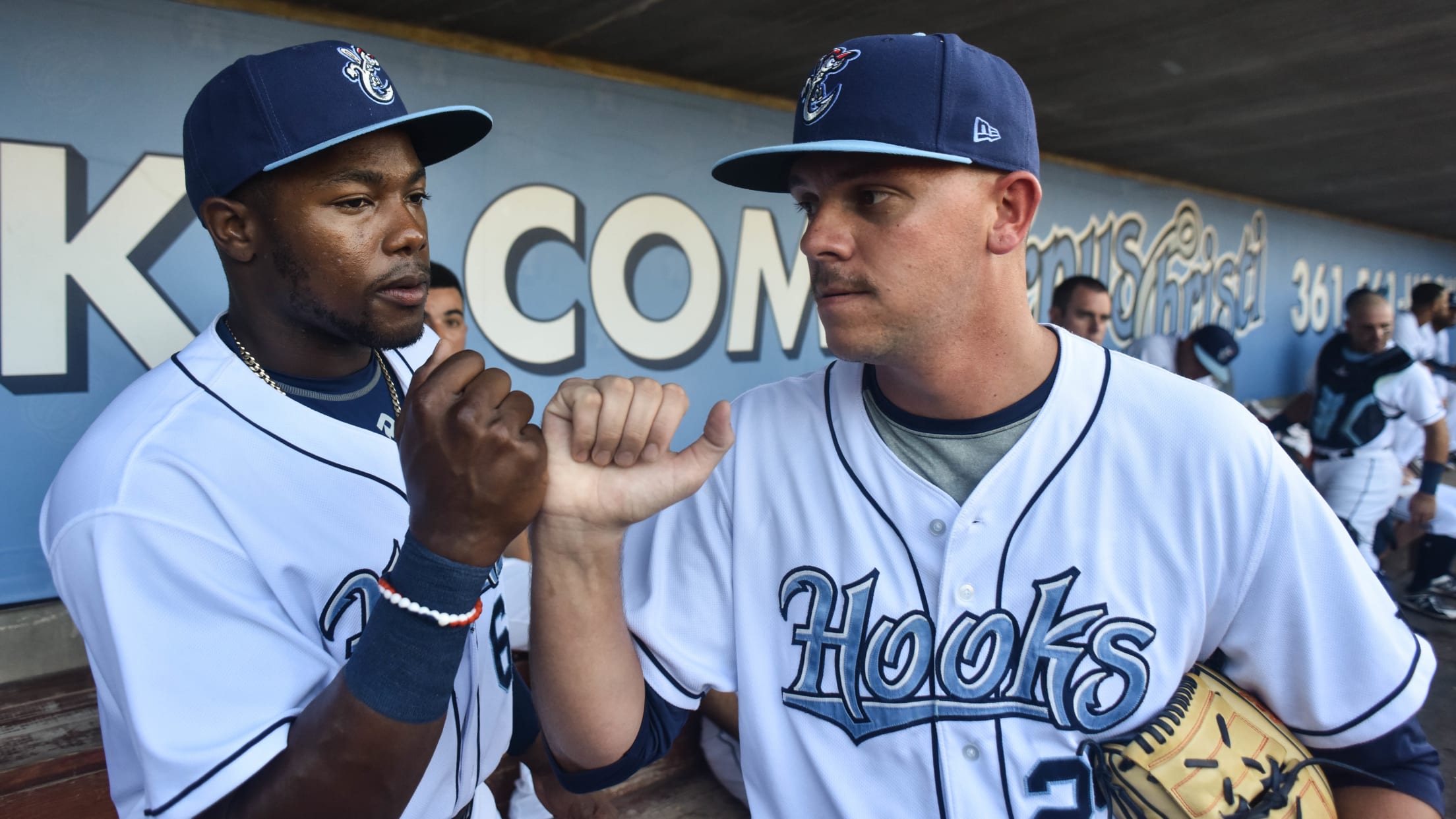 FRISCO - Texas League Postseason All-Star Ryan Hartman scattered three hits over six innings of work Thursday night, pushing the Hooks to a 3-1 victory over the RoughRiders before 7,427 fans at Dr Pepper Ballpark.Corpus Christi (37-28, 80-54) can clinch the Texas League South second-half title with a win over
Award winners, prospects top Texas list
Curletta, Allen joined by Tatis, Luzardo as end-of-season All-Stars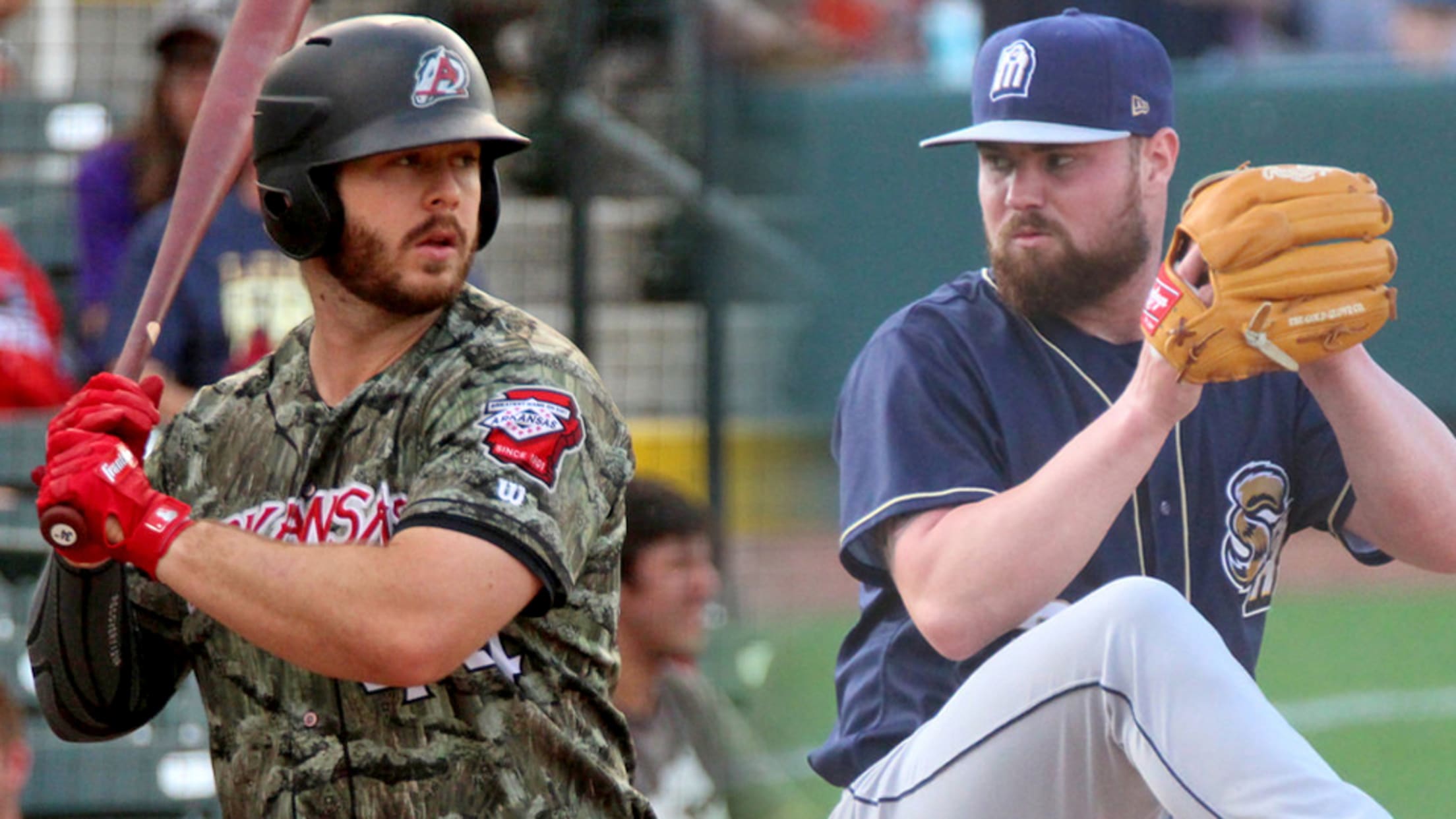 The Texas League announced its top two award winners Wednesday. A day later, it filled out the rest of the All-Star lineup.Player of the Year Joey Curletta and Pitcher of the Year Logan Allen are joined by top-100 prospectsFernando Tatis Jr. and Jesus Luzardo on the 2018 Texas League end-of-season
Hooks Land Trio on TL All-Star Team
Hartman, Martin, and Cesar Named to Postseason Honor Squad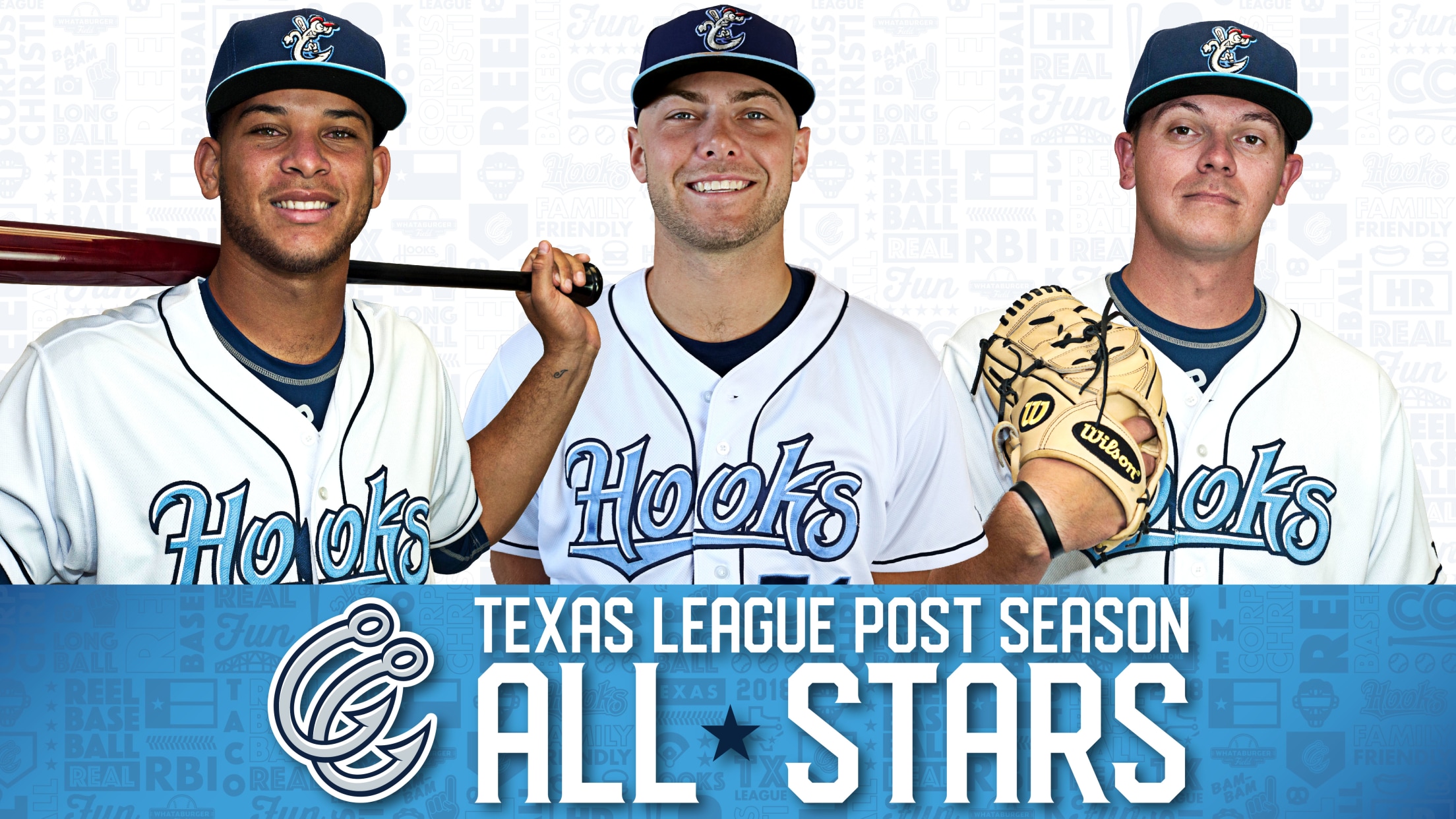 CORPUS CHRISTI - Pitchers Ryan Hartman and Corbin Martin and third baseman Randy César represent Corpus Christi on the 2018 Texas League Postseason All-Star Team. The roster was revealed by league president Tim Purpura this afternoon.2018 Texas League Postseason All-StarsHartman, who is scheduled to start tonight in Frisco, is 10-4
Hartman & Bostick Tame Tulsa
Correa draws five-thousand strong in return to Whataburger Field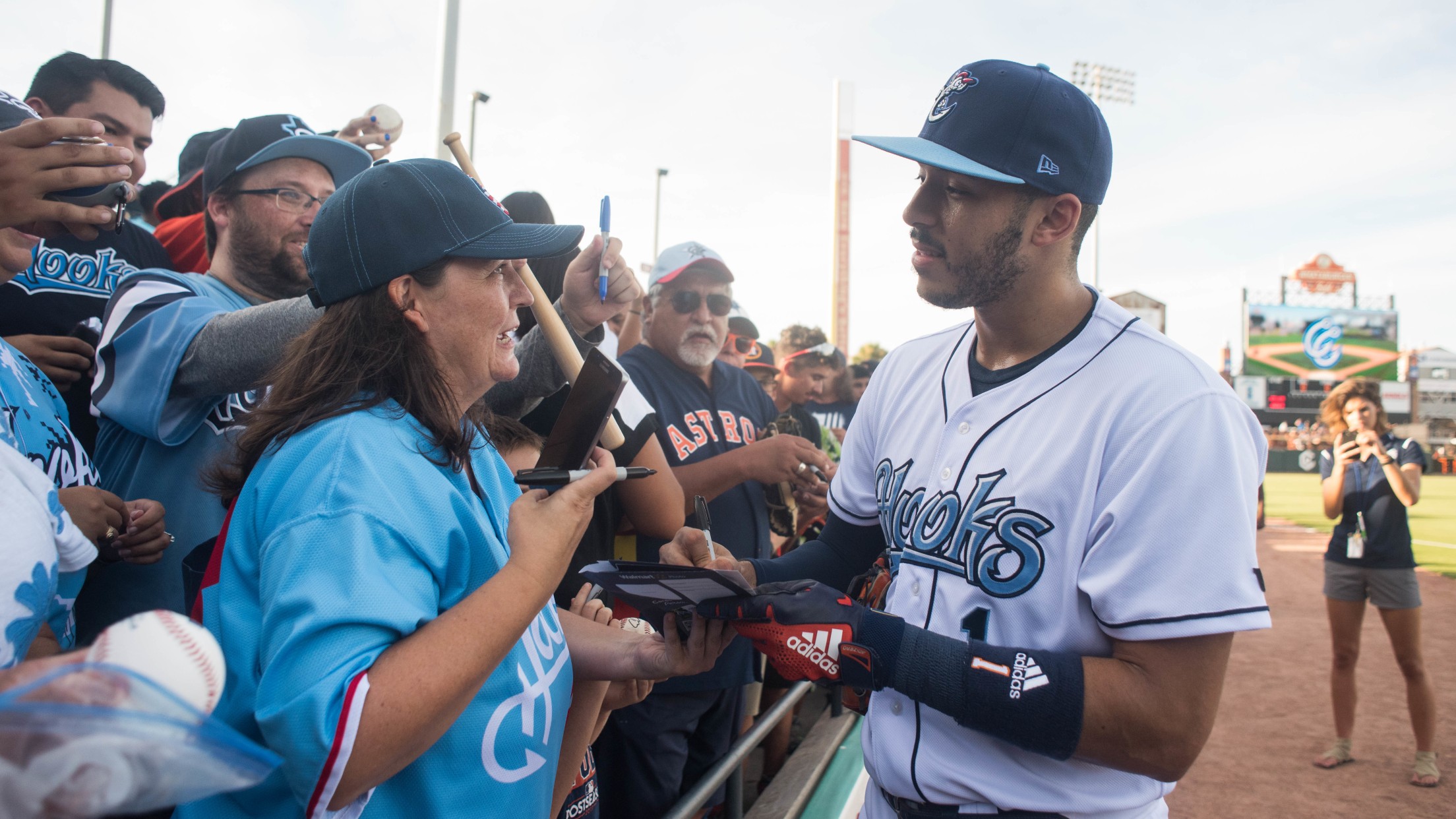 CORPUS CHRISTI - Ryan Hartman earned his 10th win and Akeem Bostick fired four innings of hitless relief Tuesday night as the Hooks beat Tulsa, 4-1, before 5,383 fans at Whataburger Field.The only damage against Hartman (10-3) was a two-out solo home run by D.J. Peters in the fourth. Corpus
Bragg Tames Hooks in Spot Start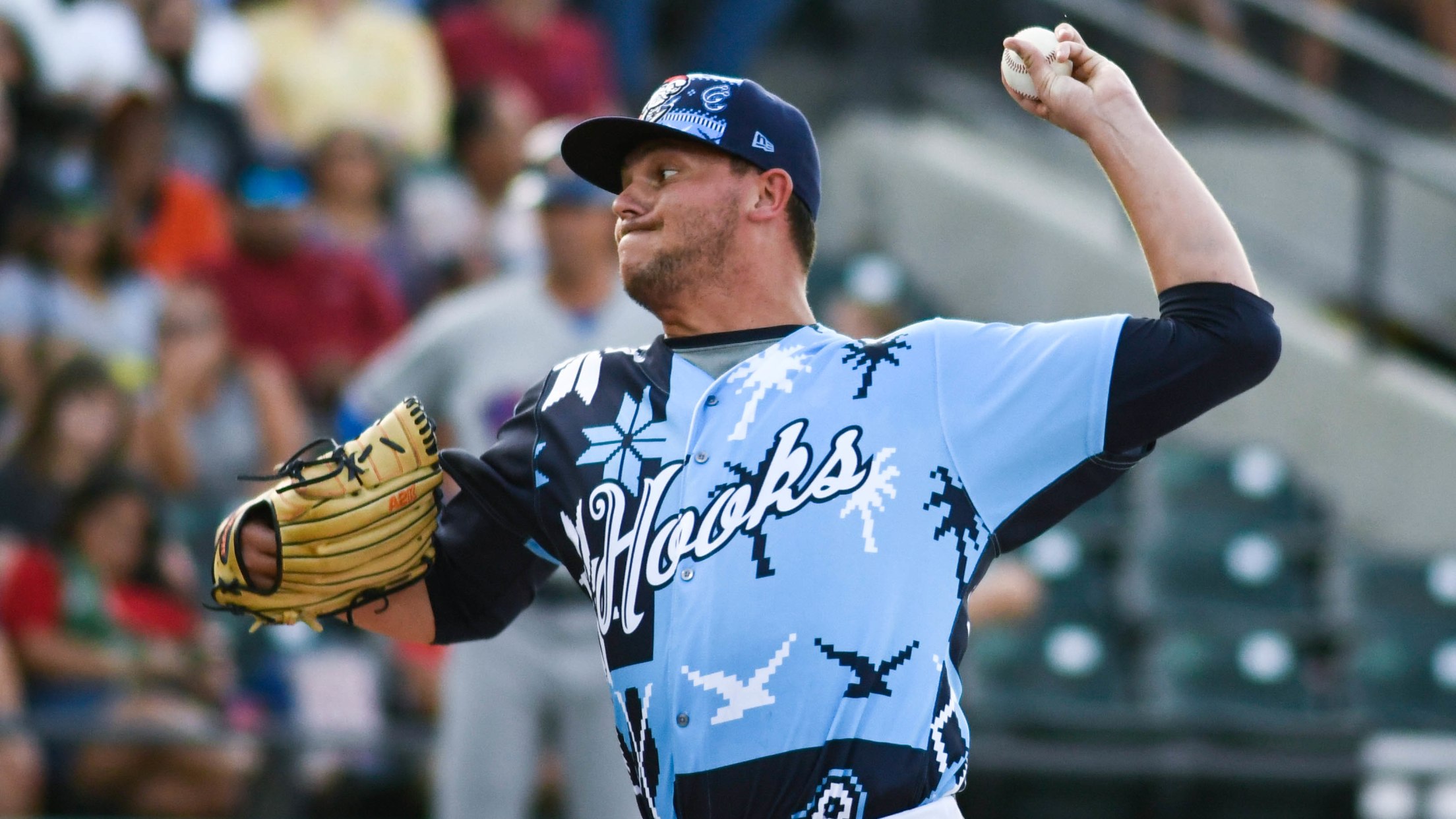 Led by Sam Bragg and Joel Seddon, the RockHounds upended Corpus Christi, 4-1, before 4,692 fans Thursday night in the series opener at Whataburger Field.The Hooks (20-14, 63-40) have now lost a season-high five games.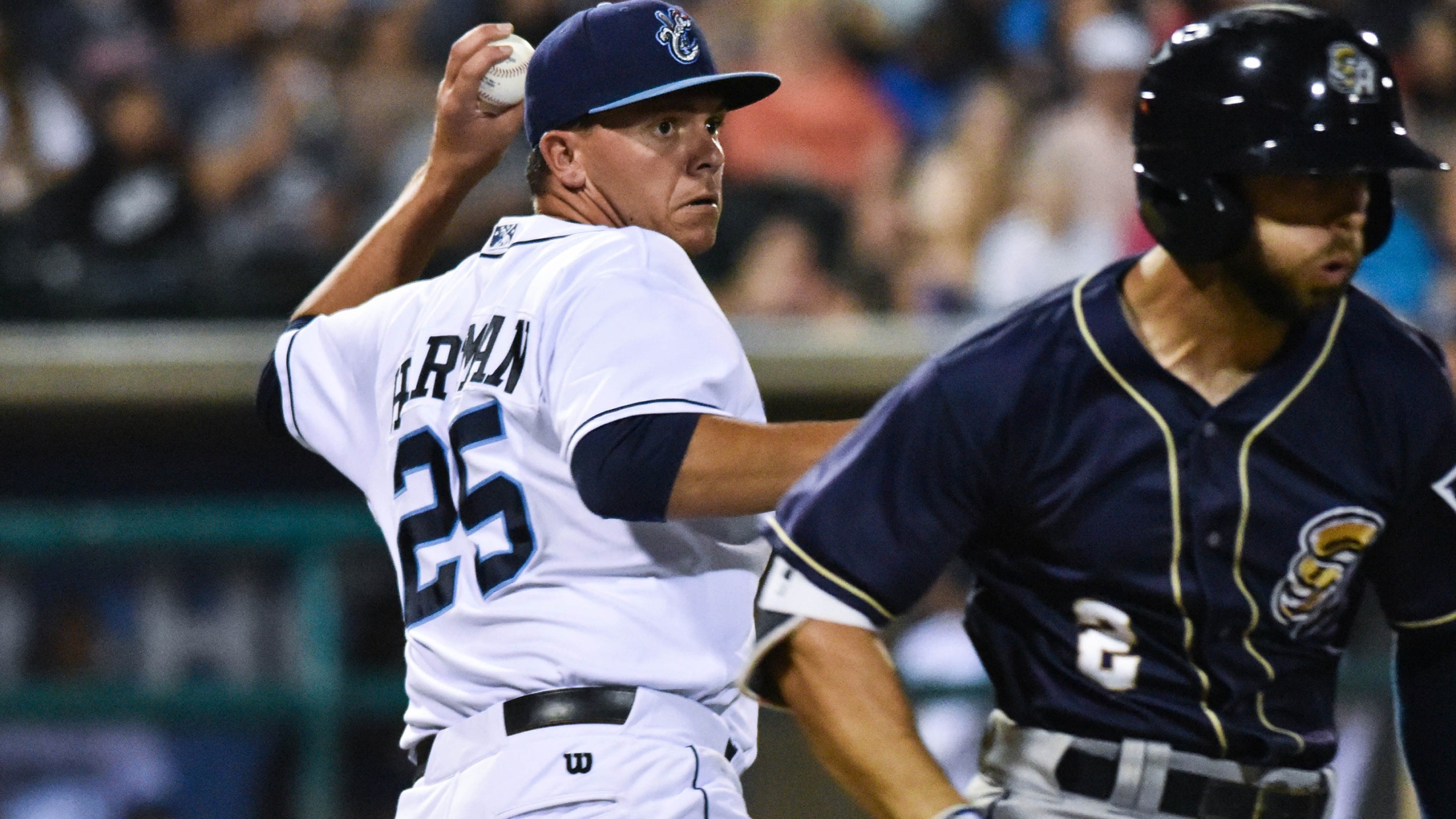 MIDLAND - Ryan Hartman picked up his ninth win Friday night, while Alex Winkelman and Erasmo Pinales teamed for four frames of shutout relief as Corpus Christi downed the RockHounds, 4-1, at Security Bank Ballpark.The Hooks (19-9, 62-35) got to Norge Ruiz (3-7) for four runs over the first two
Hooks Nail Naturals in Ninth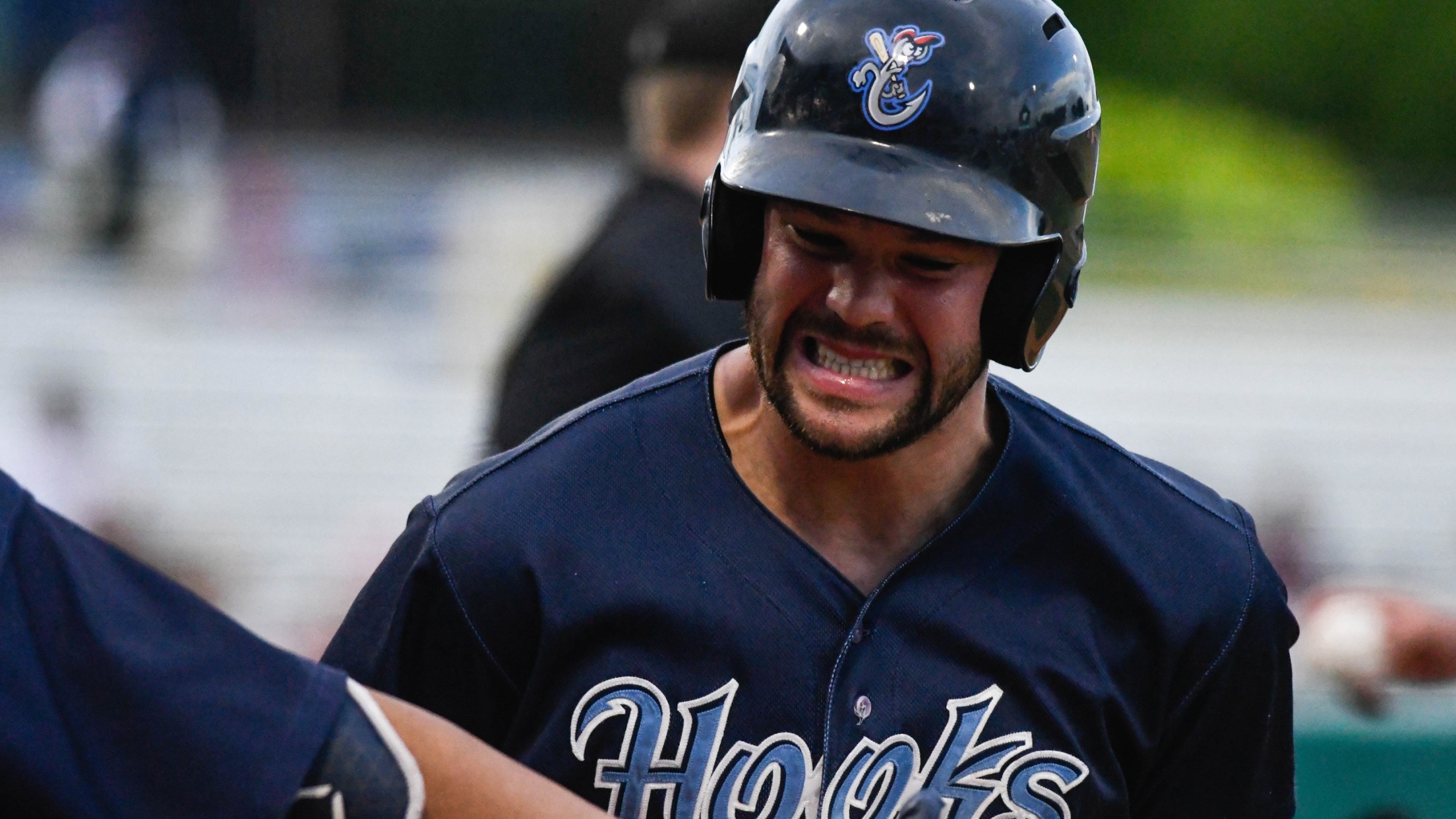 SPRINGDALE, AR - Back-to-back home runs by Yordan Alvarez and Lorenzo Quintana capped a six-run ninth inning Monday night as the Hooks roared to a 7-2 come-from-behind win over the Naturals at Arvest Ballpark.Corpus Christi (8-3, 51-29), now 3-2 on the road trip, will shoot for the series sweep Tuesday
Hooks Sweep TL Weekly Awards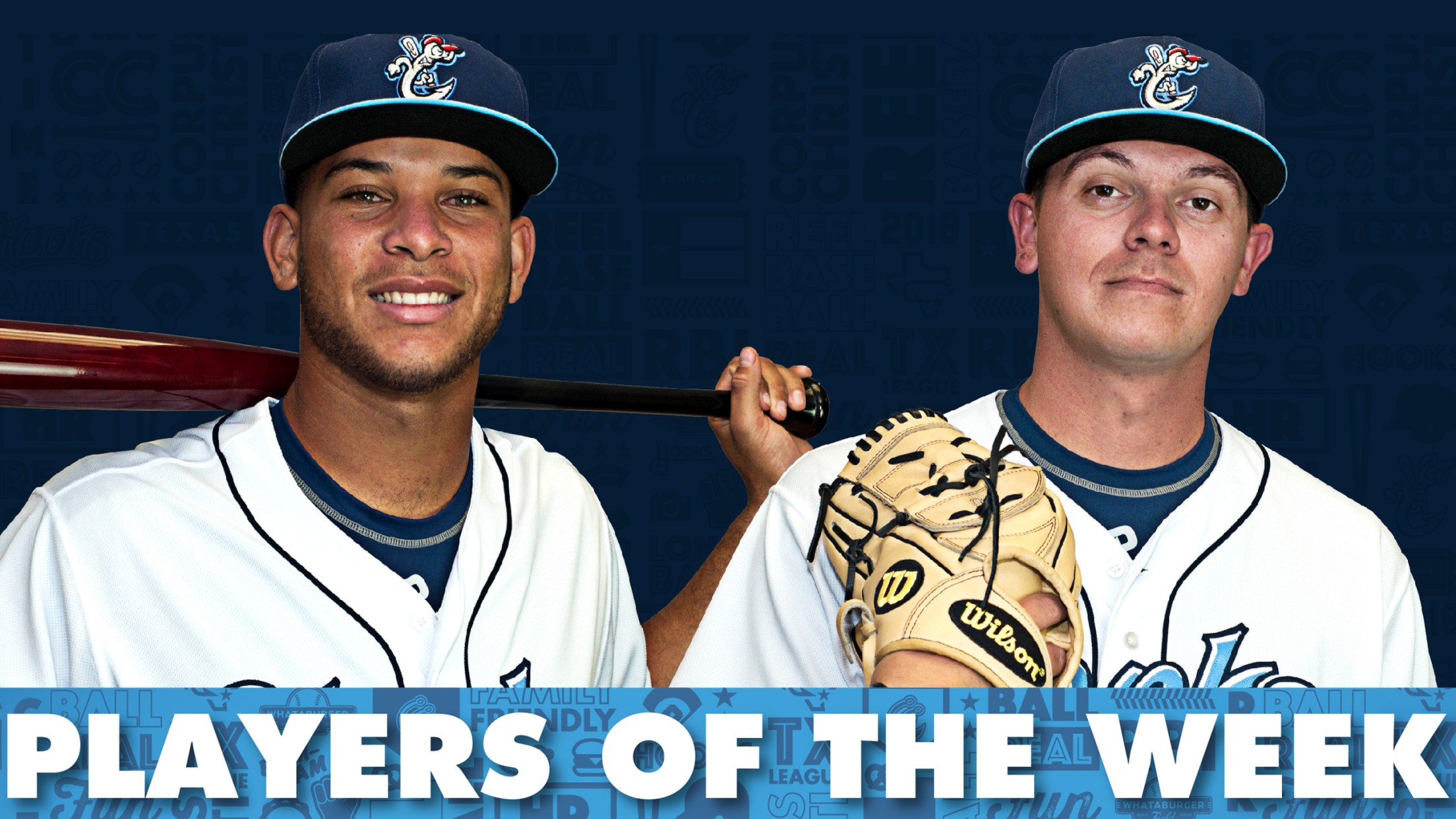 CORPUS CHRISTI - Left-handed pitcher Ryan Hartman and third baseman Randy César are the Texas League Players for the Week for June 18-24.This marks the second time this season Corpus Christ swept the circuit's weekly honors. Cesar and lefty Cionel Pérez were recognized May 14-20.
Marlins' Yamamoto leads week's top pitchers
No. 20 Miami prospect set Jupiter record with 13-strikeout start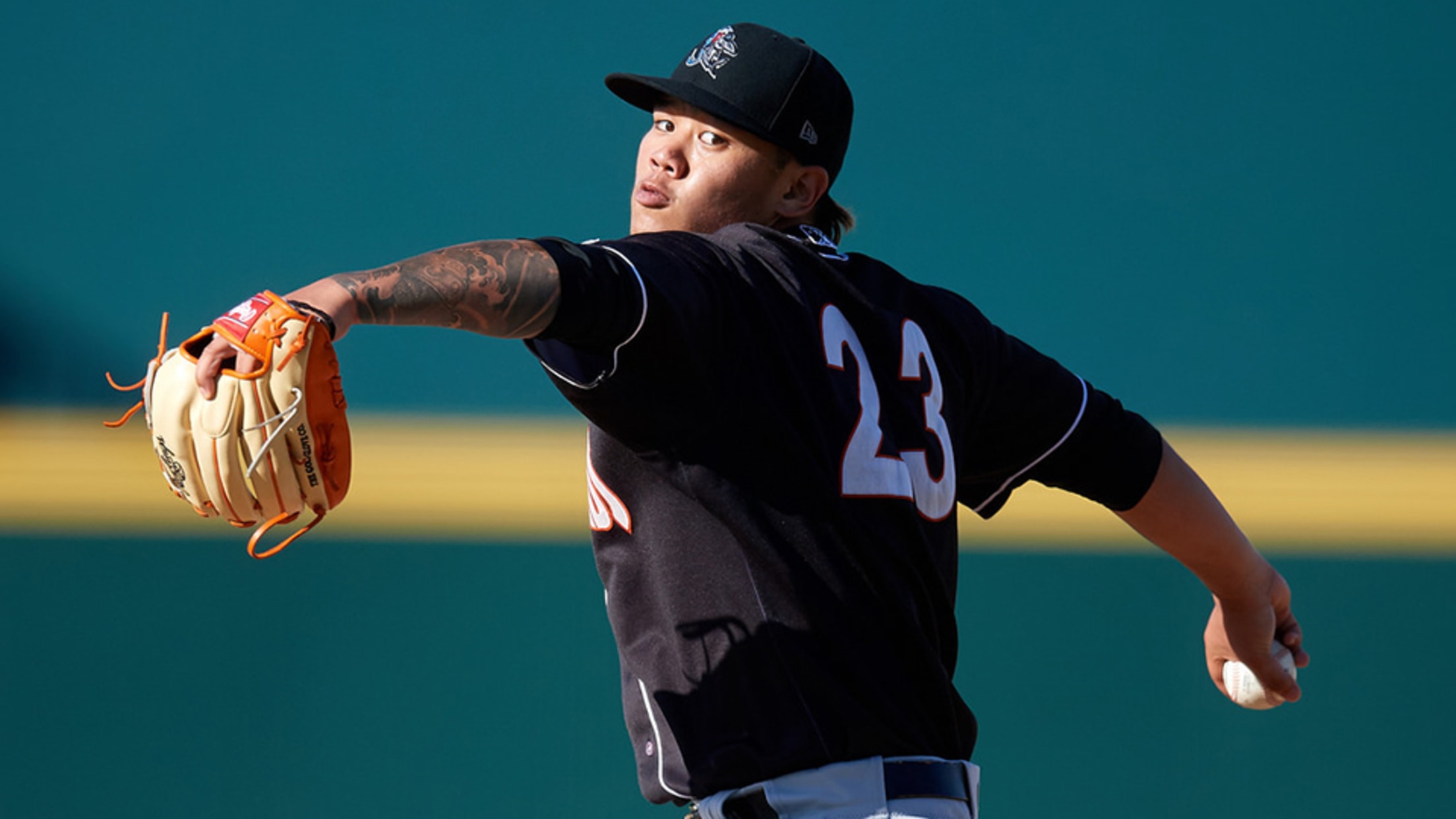 It took some time for Jordan Yamamoto to properly introduce himself as a Miami Marlins prospect. Now that he has, he's got some hardware to do the talking for him. The Marlins' No. 20 prospect highlights the latest group of Minor League Pitchers of the Week as the Florida State
Rojas to the Rescue, Hooks Rally for Win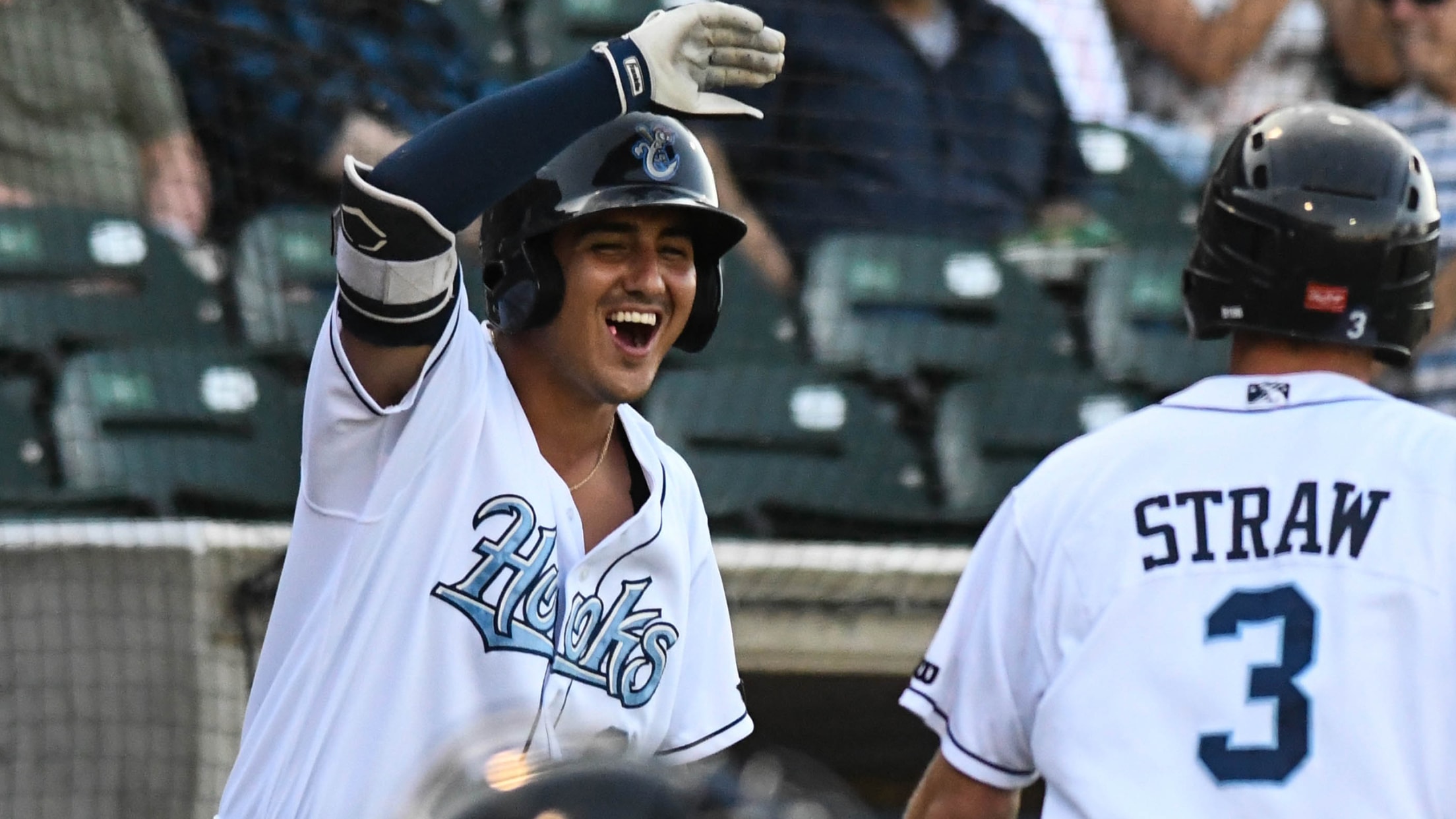 MIDLAND - With the Hooks down to their final four outs Thursday night, Josh Rojas belted an 0-2 pitch down the line and into the bullpen beyond the right-field fence for a two-run home run, lifting Corpus Christi to a thrilling 2-1 victory over Midland.Thanks to Rojas' heroics, the Hooks
Frenzied Fifth Finishes Cards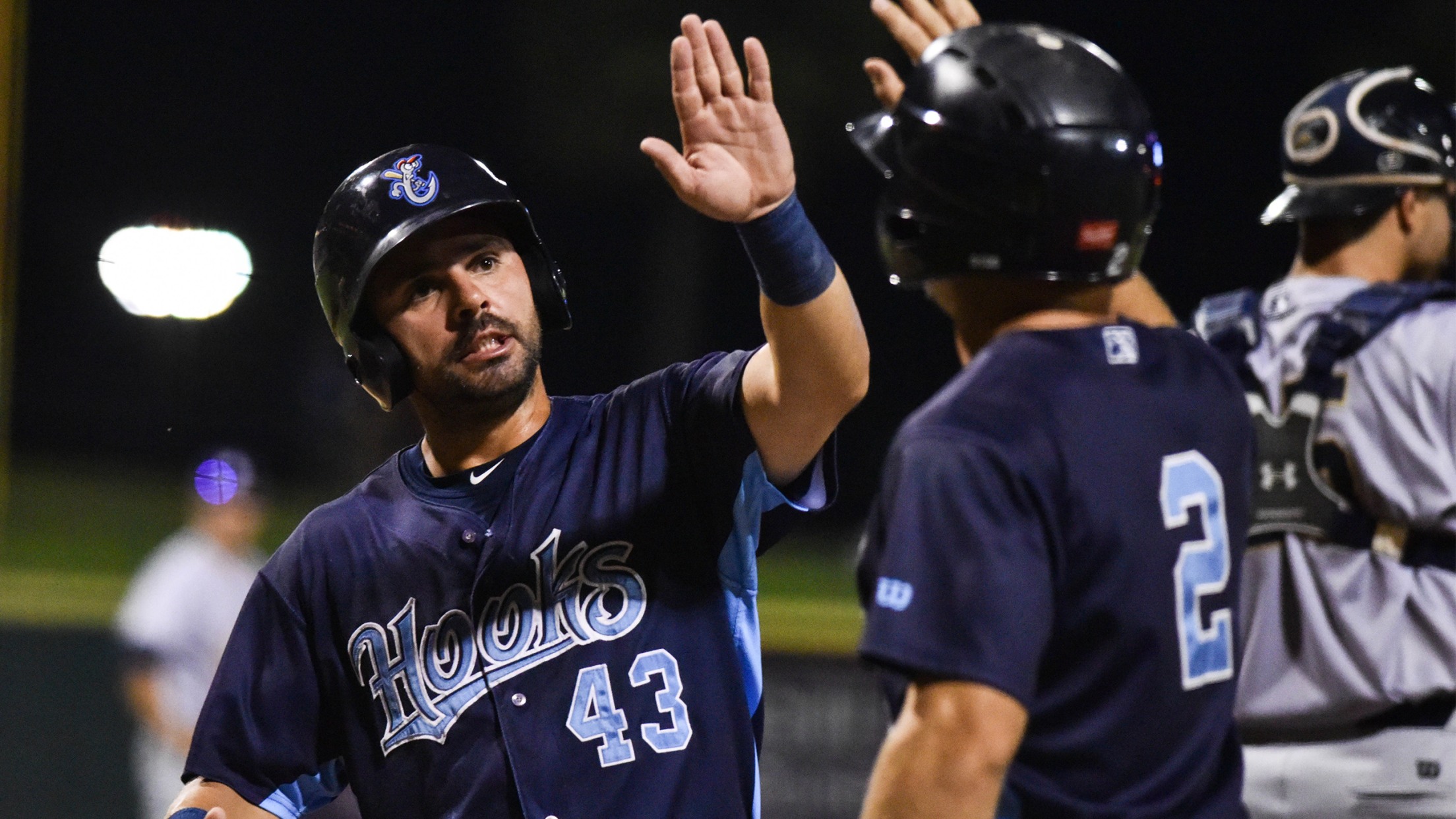 CORPUS CHRISTI - Lorenzo Quintana's lead-off home run in the fifth sparked a six-run frame as the Hooks cruised to a 9-3 triumph over Springfield in Friday night's series opener at Whataburger Field.Corpus Christi has won its last seven games at Whataburger Field.
Hartman Heads Four-Hit Shutout
Hooks pick up sixth consecutive win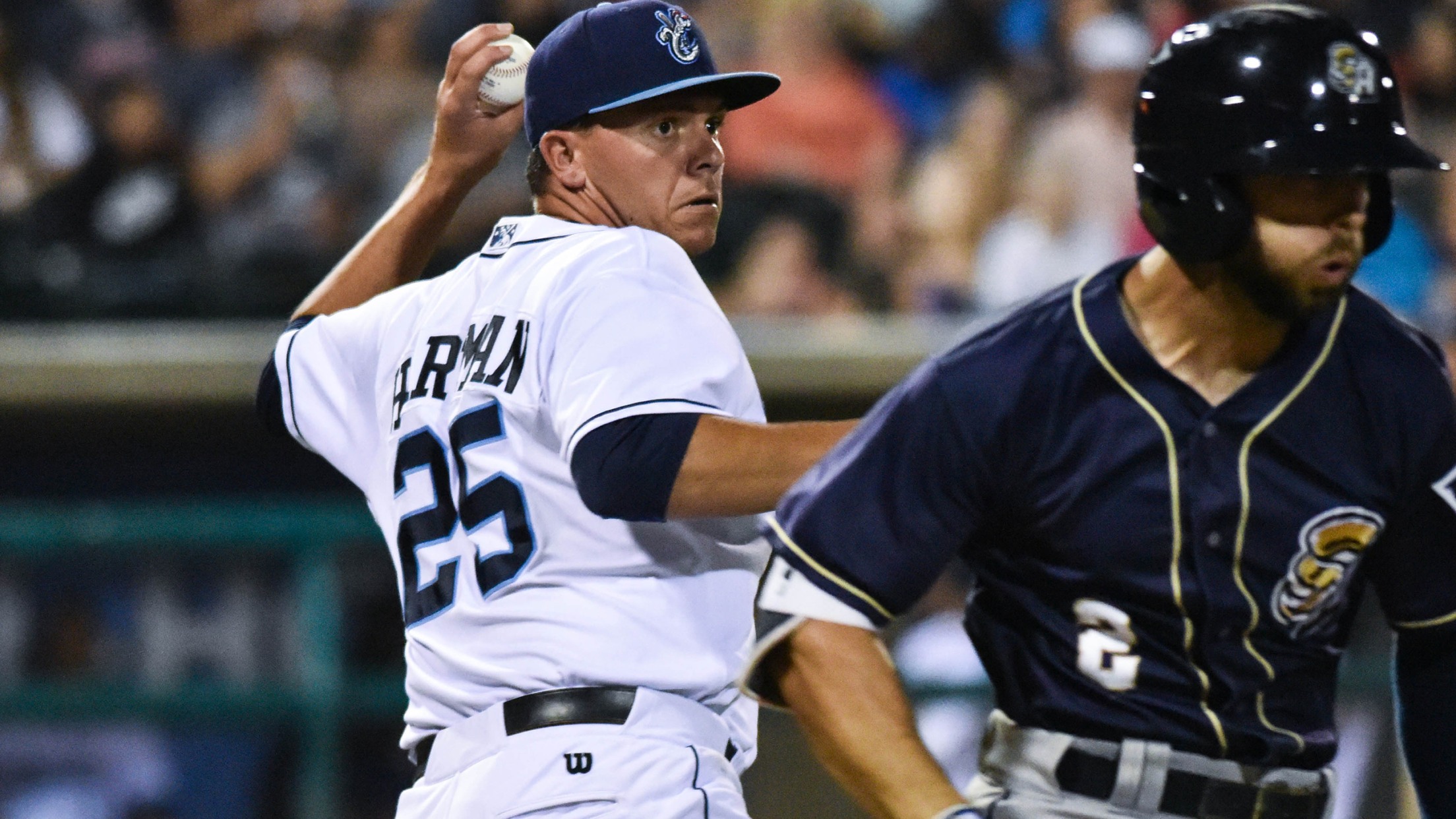 CORPUS CHRISTI - Ryan Hartman struck out a career-high 11 batters Thursday night, leading the charge in the Hooks' 4-0 victory over San Antonio at Whataburger Field.With its sixth consecutive win, Corpus Christi completed a 7-1 homestand and stands a season-best eight games over .500.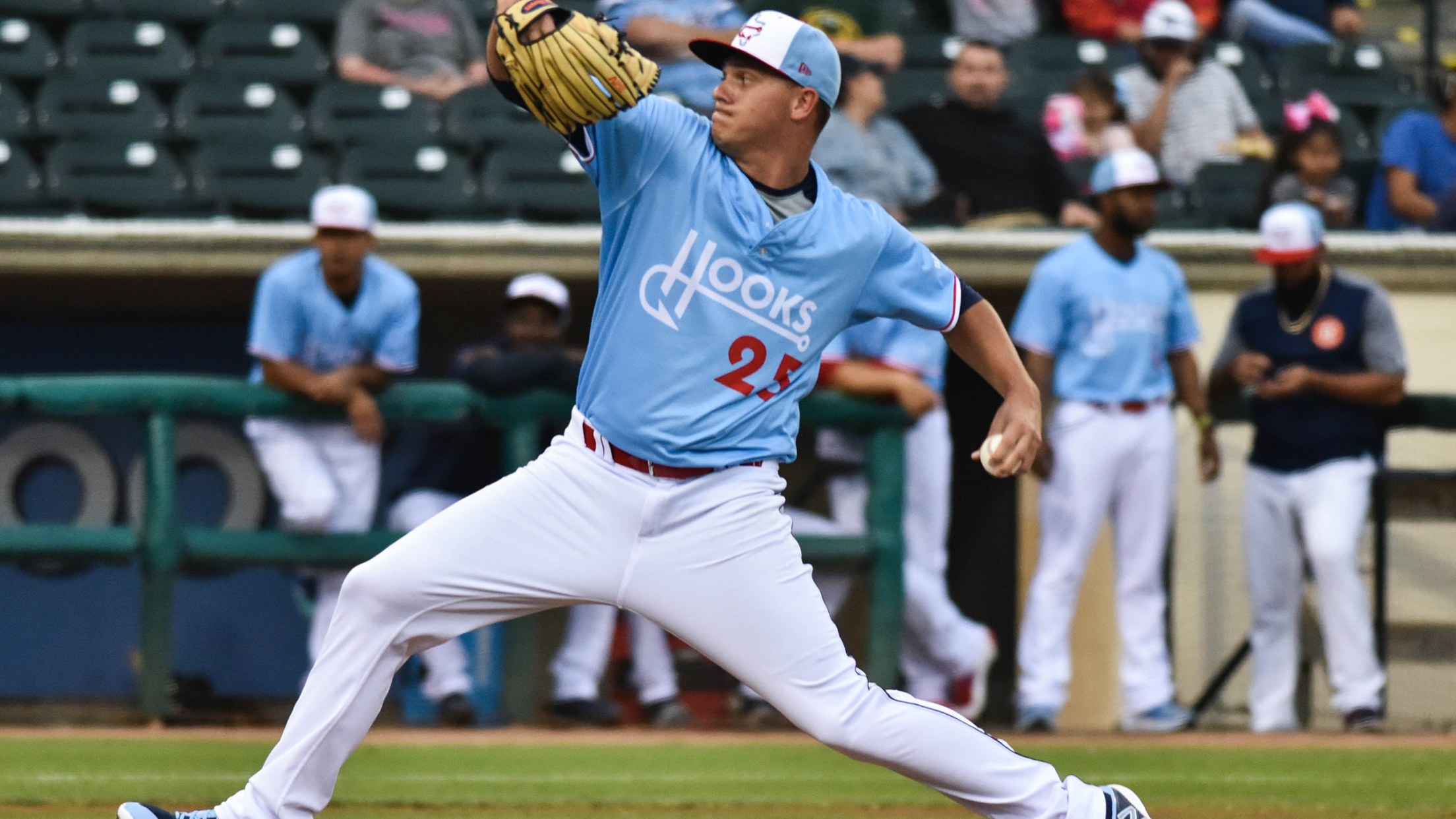 CORPUS CHRISTI - Carmen Benedetti went 2-for-3 with two doubles and three RBIs while Ryan Hartman blanked Midland over the final four frames Saturday night, as the Hooks rolled to a 9-3 triumph at Whataburger Field.The Hooks (19-16) did most of their damage in the first inning, sending 11 men
Quintana Goes Deep Twice to Power Hooks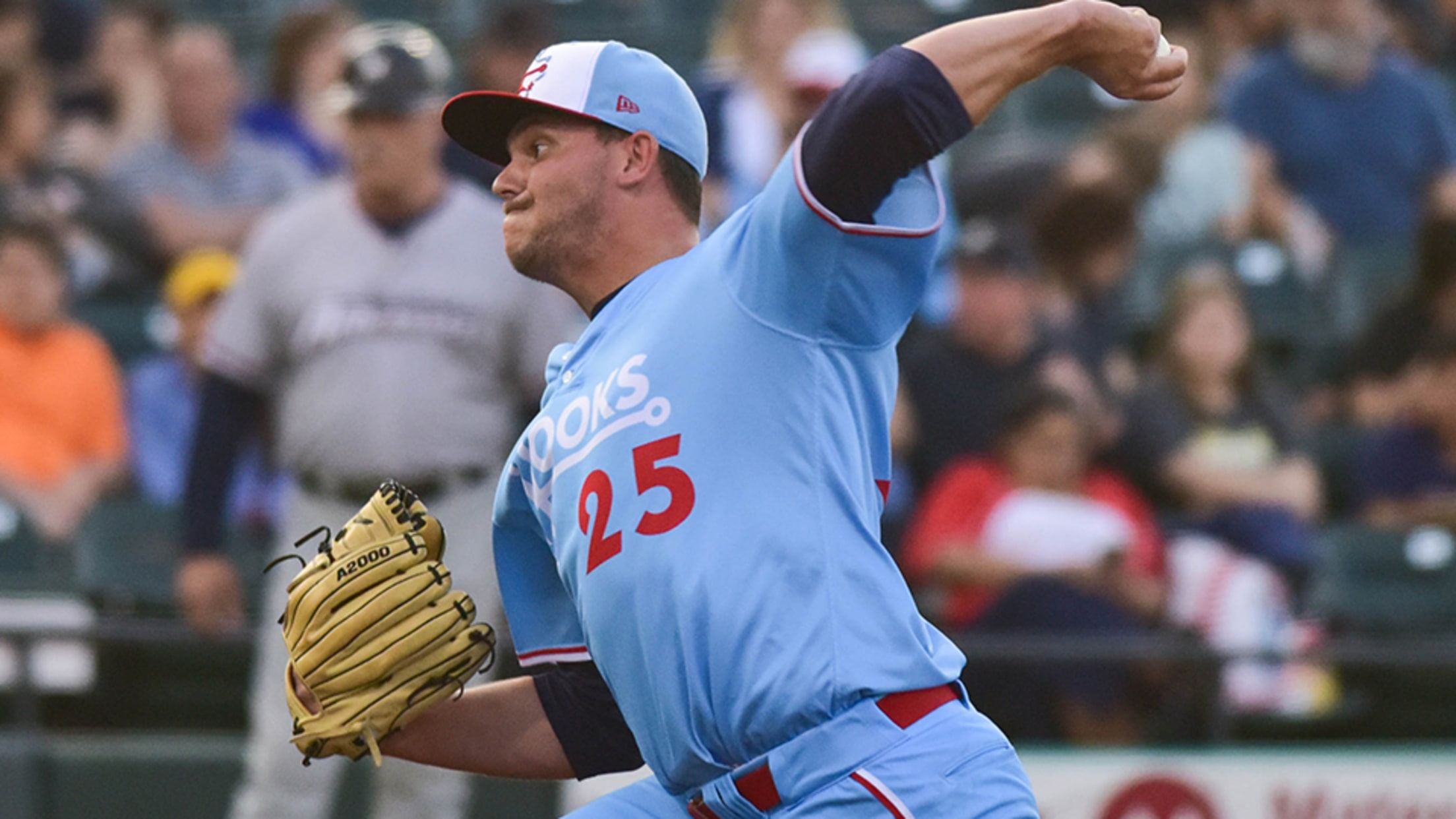 CORPUS CHRISTI - Lorenzo Quintana hit two home runs and plated five in his final two at-bats Friday night as the Hooks engineered an 8-1 triumph over Northwest Arkansas to secure a series victory at Whataburger Field.With the game level at 1 in the seventh, Quintana crushed a 3-2 pitch