Tourists Sweep Hot Rods in Wednesday Double-Header
Asheville Wins a Pair of Close Games at Home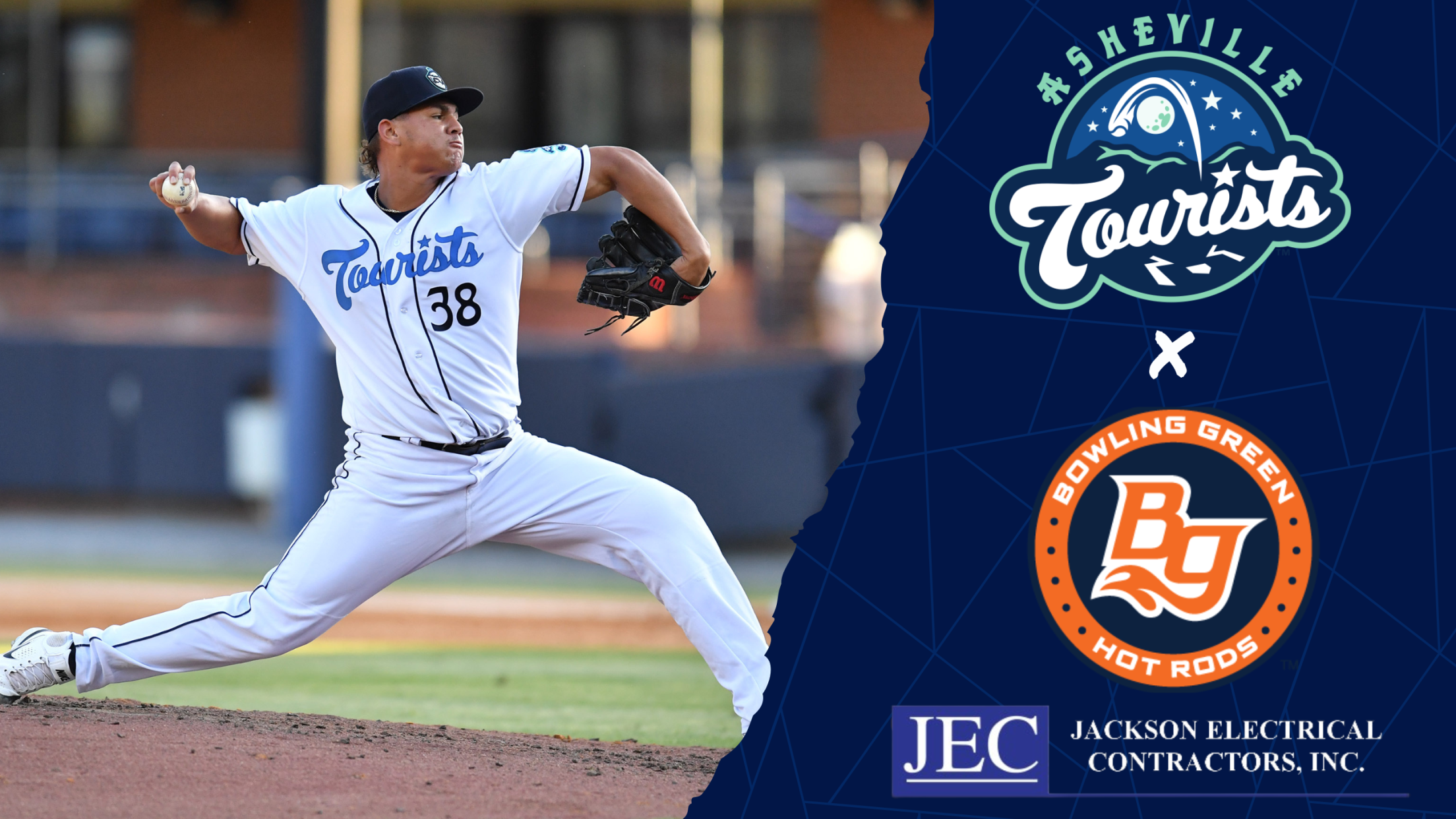 ASHEVILLE- The Asheville Tourists made a big move on Wednesday night when they swept a double-header from the Bowling Green Hot Rods. Asheville gained two full games on the Hot Rods and picked up a game-and-a-half on the Rome Braves. The Tourists took Game One 3-2 and held on to
Asheville Finishes Road Trip in Style
Tourists Hit Three Home Runs, Hold the Dash to Two Hits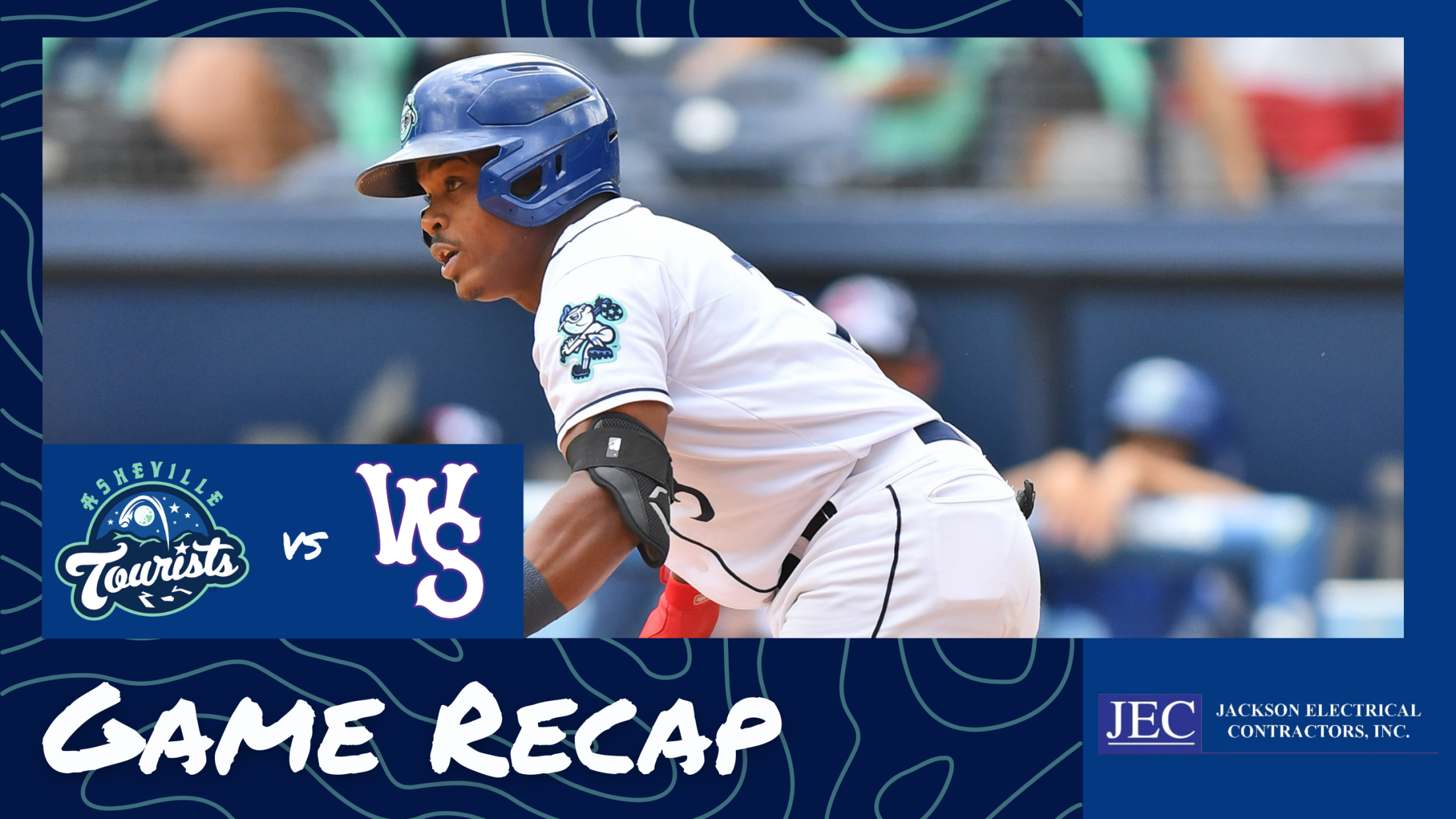 WINSTON-SALEM- The Asheville Tourists finished out a dominant week of baseball and a 13-game road trip with an 11-2 victory over the Winston-Salm Dash. Asheville scored all 11 of their runs off the Winston-Salem bullpen and the Tourists pitching trio of Ernesto Jaquez, Kasey Ford, and Ryan Gusto held the
Tourists Blow Six-Run Lead, For the Sixth Time, Fall in 11
Sloppy Play Late Costs Asheville a Chance at Four Straight Wins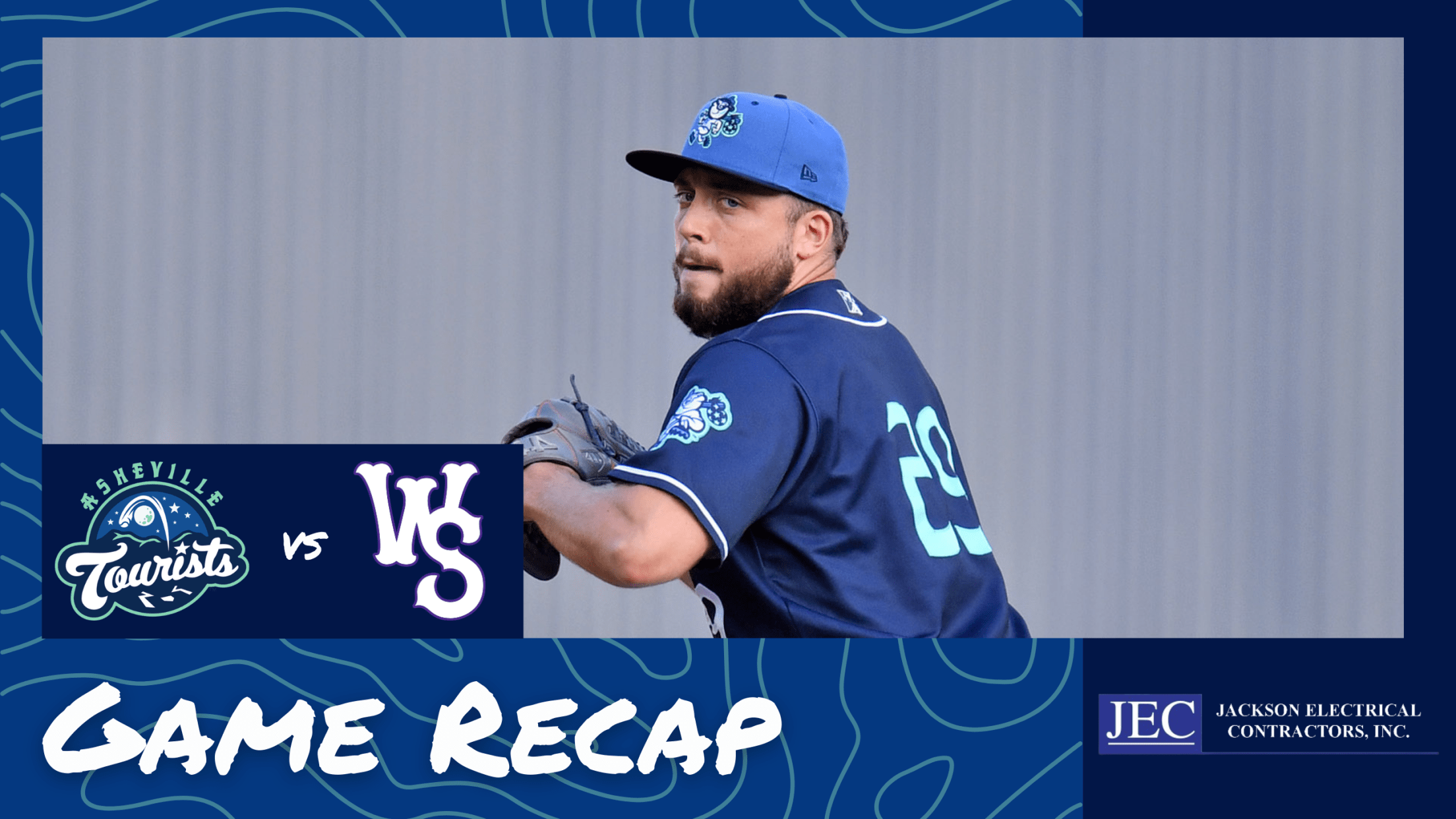 WINSTON-SALEM- The Asheville Tourists blew another big lead on Friday and lost 10-9 in 11 innings to the Winston-Salem Dash. Asheville led 7-1 going into the eighth inning and for the sixth time this season they were on the wrong side of the final score when leading a game by
Ninth Inning Rally Secures Come-From-Behind Win
Gordon Strikes Out Nine in his High-A Debut
WINSTON-SALEM- The Asheville Tourists scored five runs in the top of the ninth inning for a dramatic come-from-behind 6-3 victory over the Winston-Salem Dash on Thursday night. Asheville trailed 3-1 entering the top of the ninth; however, the Tourists loaded the bases for Jose Alvarez who hit a two-run double
Daniels Belts Deep Home Run in 11-5 Loss
Tourists Fail to Cash in Early, Drop Fifth Straight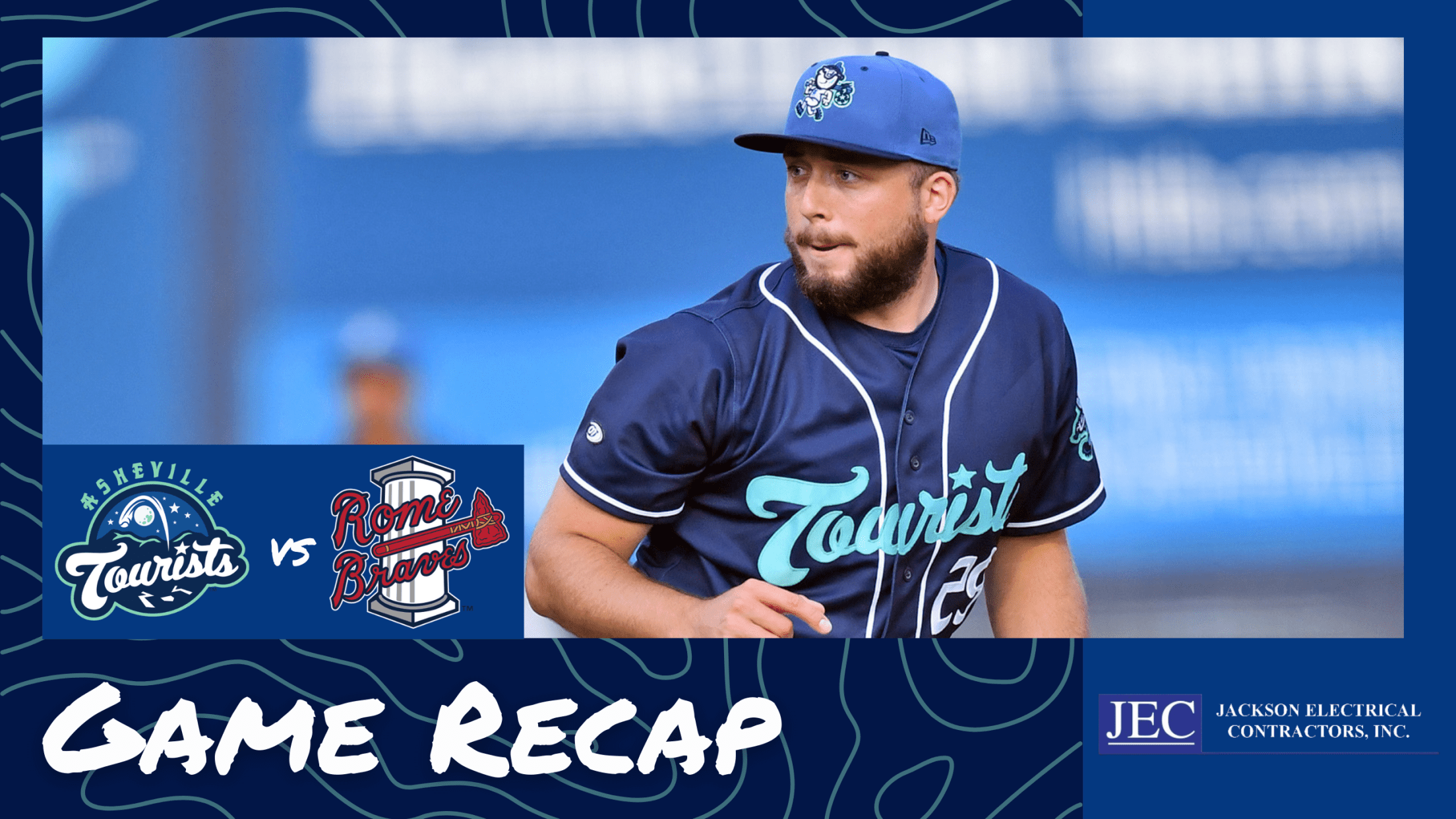 ROME- The Asheville Tourists dropped their fifth straight contest on Friday night with an 11-5 loss to the Rome Braves. Asheville had several scoring opportunities go by the boards early in the contest and the Braves offense took charge in the middle innings. The Tourists showed fight late in the
Braves Rally, Controversy, Spoils Special Comeback
Tourists Force Extras in Extraordinary Fashion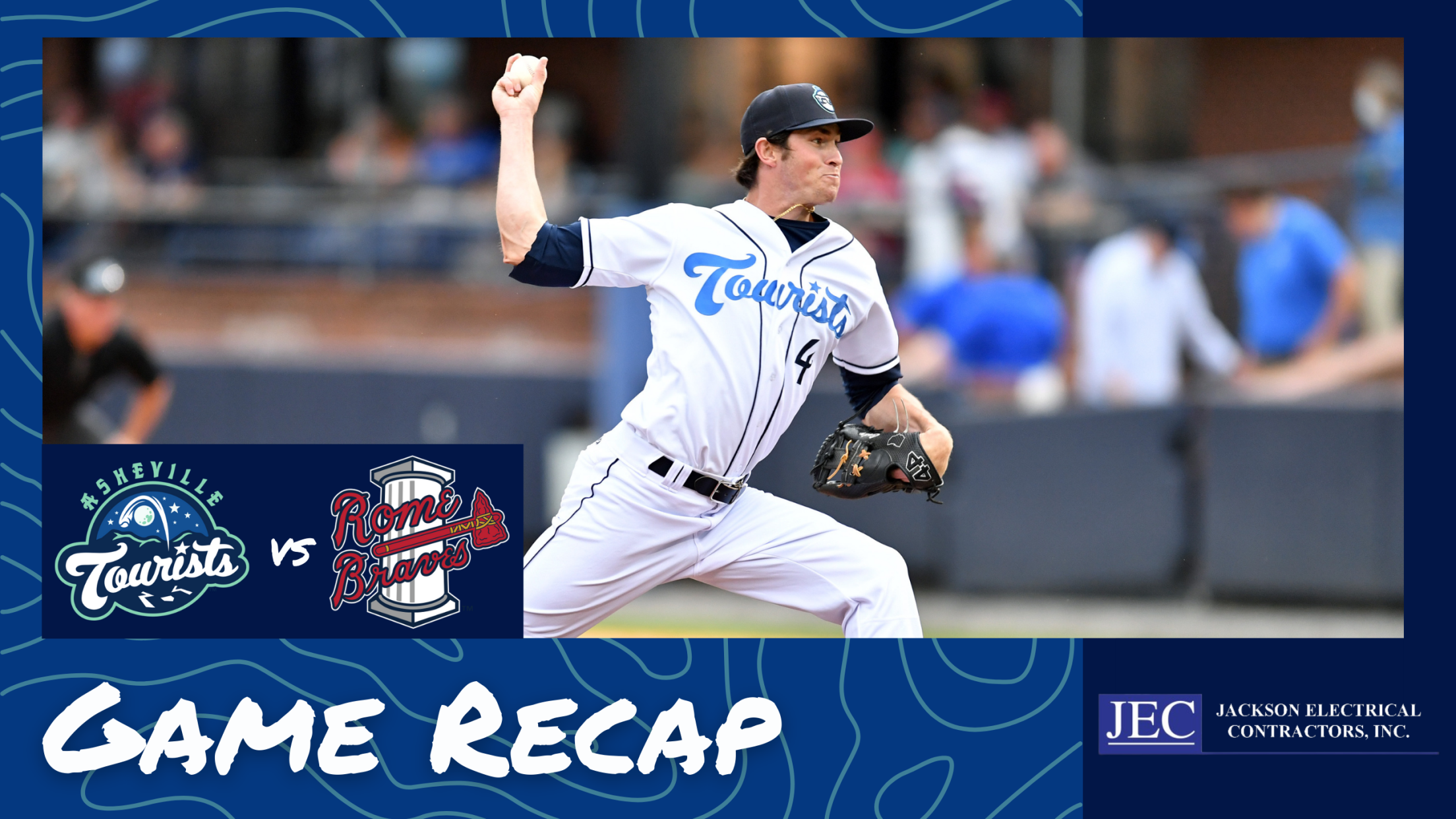 ROME- The Asheville Tourists used every bit of regulation to put Wednesday night's game into extra innings. Then the Tourists plated three runs in the top of the tenth to build a 5-2 lead. The Rome Braves stormed back with four in the bottom half to beat Asheville 6-5.
Barber and Santana Combine for 10 Hits in 17-9 Win
Tourists Collect a Season-High 21 Hits in Second Straight Victory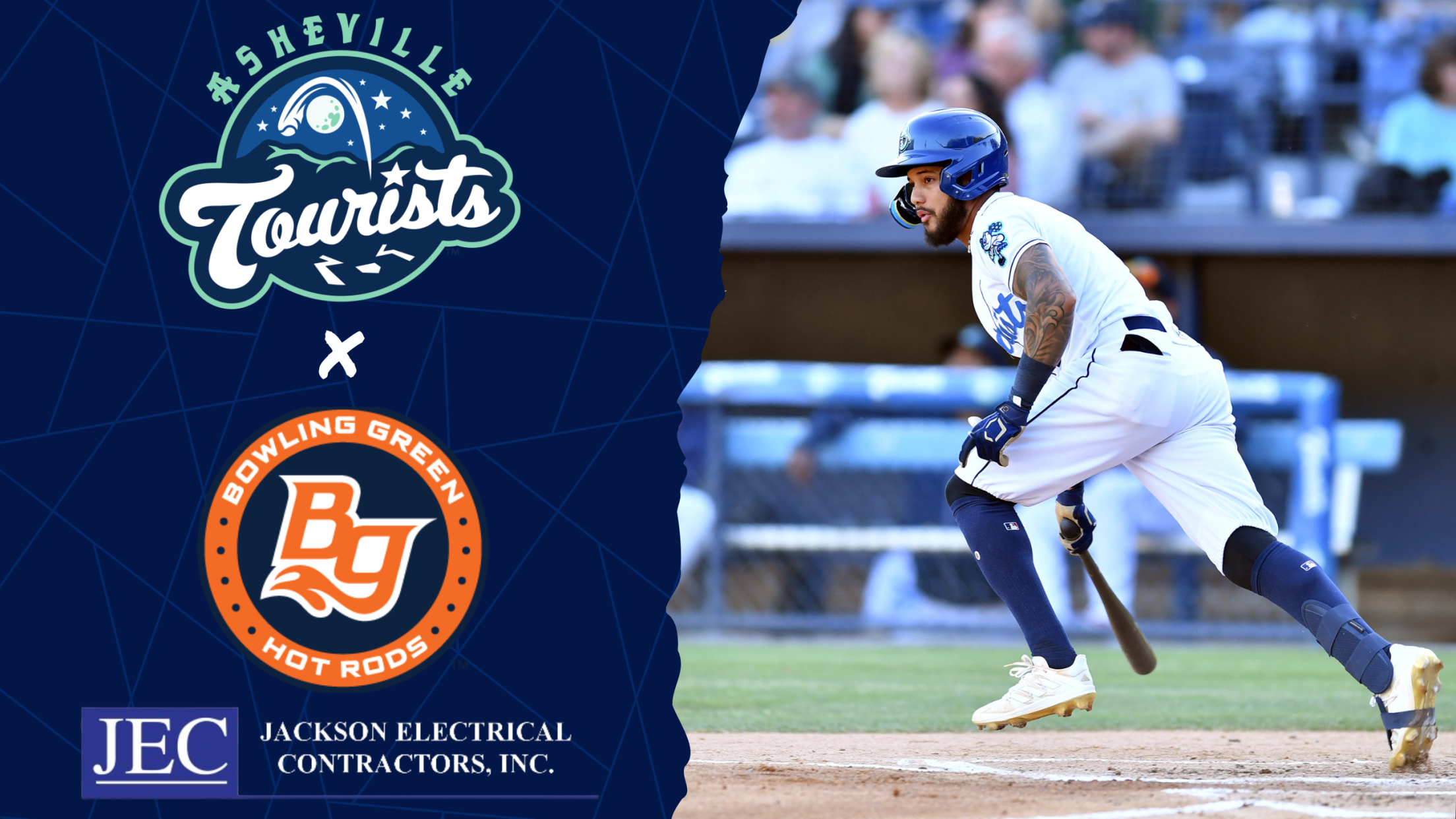 ASHEVILLE- Entering play on Thursday night, the Asheville Tourists had yet to have a player record five hits in a single game. Following their evening contest against the Bowling Green Hot Rods, Asheville now has two. Luis Santana and Colin Barber both recorded five-hit games in the Tourists 17-9 drubbing
Second Half Begins with Statement Win
McDonald and McDermott Pitch the Full Nine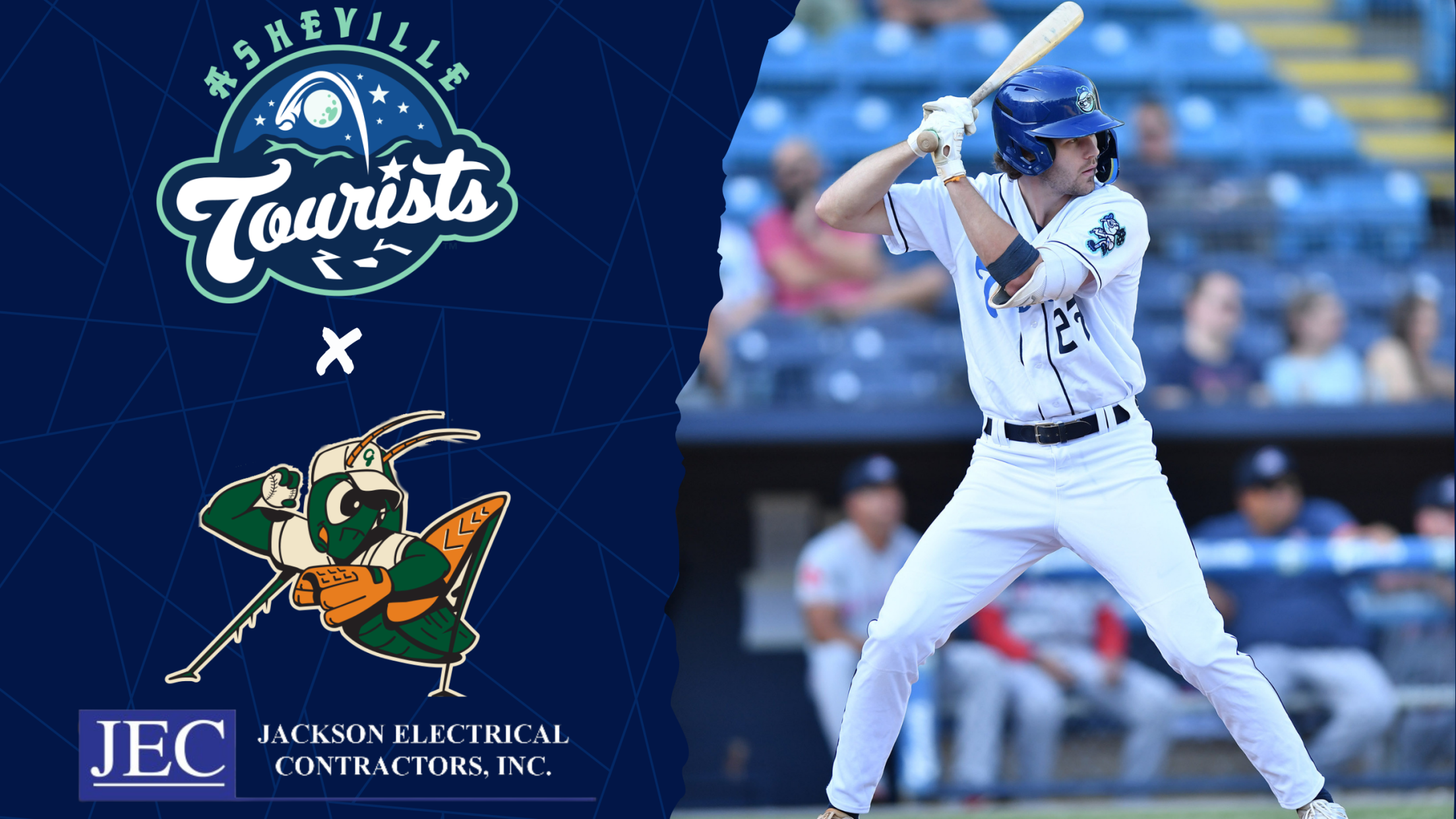 GREENSBORO- The Asheville Tourists made an impressive statement to begin the second half of the season. Asheville handily defeated the Greensboro Grasshoppers 14-4 behind a strong offensive showing and a dominant duo pitching performance from Cole McDonald and Chayce McDermott.
Abreu Powers Hooks to Walk-Off Win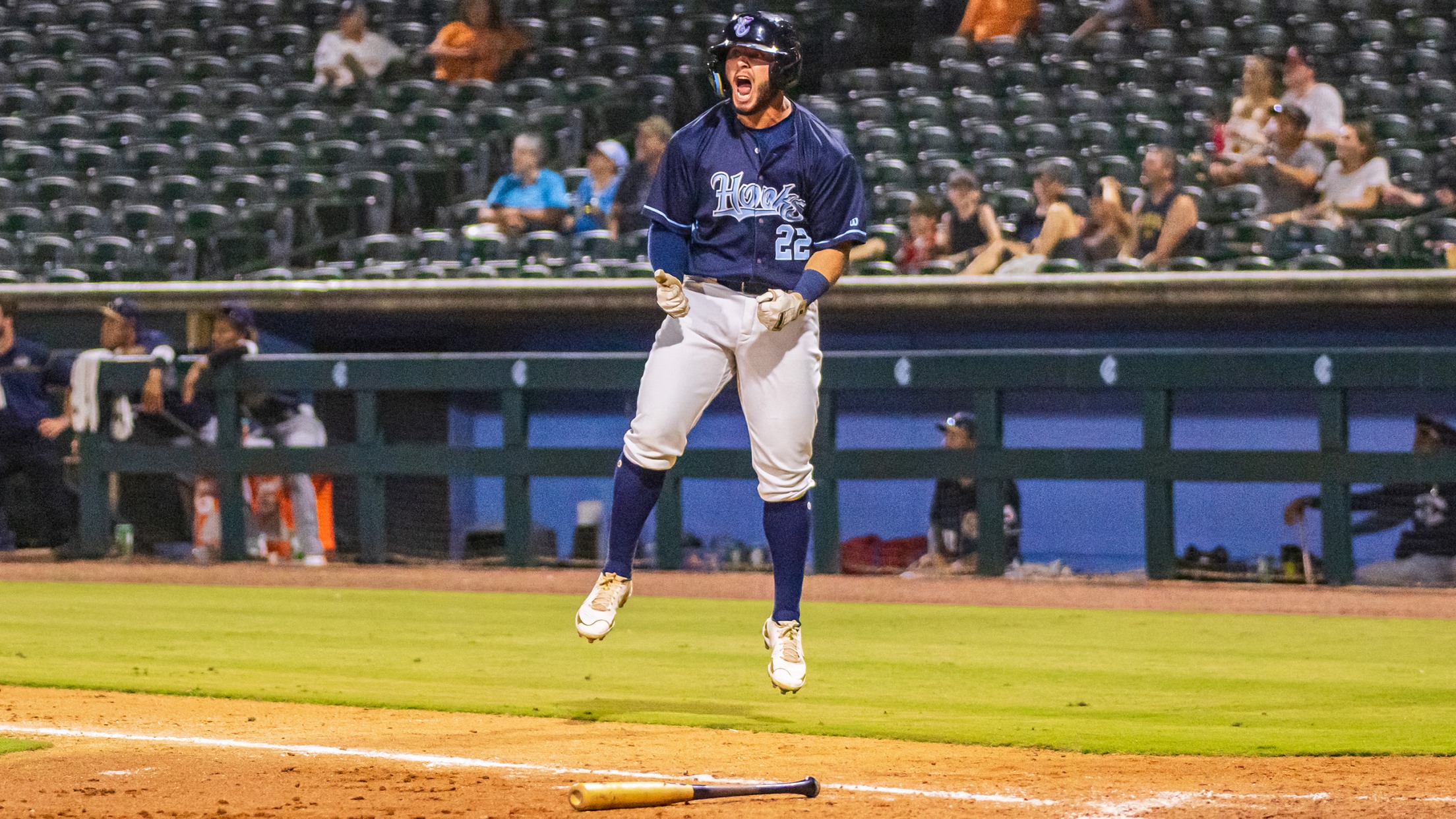 CORPUS CHRISTI – Wilyer Abreu's three-run home run with two outs in the ninth sent the Hooks to a thrilling 7-4 victory over the Missions Thursday night at Whataburger Field. Corpus Christi, up 2-1 in the series, has won nine of its last 14 games. San Antonio was staked to
Hooks Rally for Third Win of Series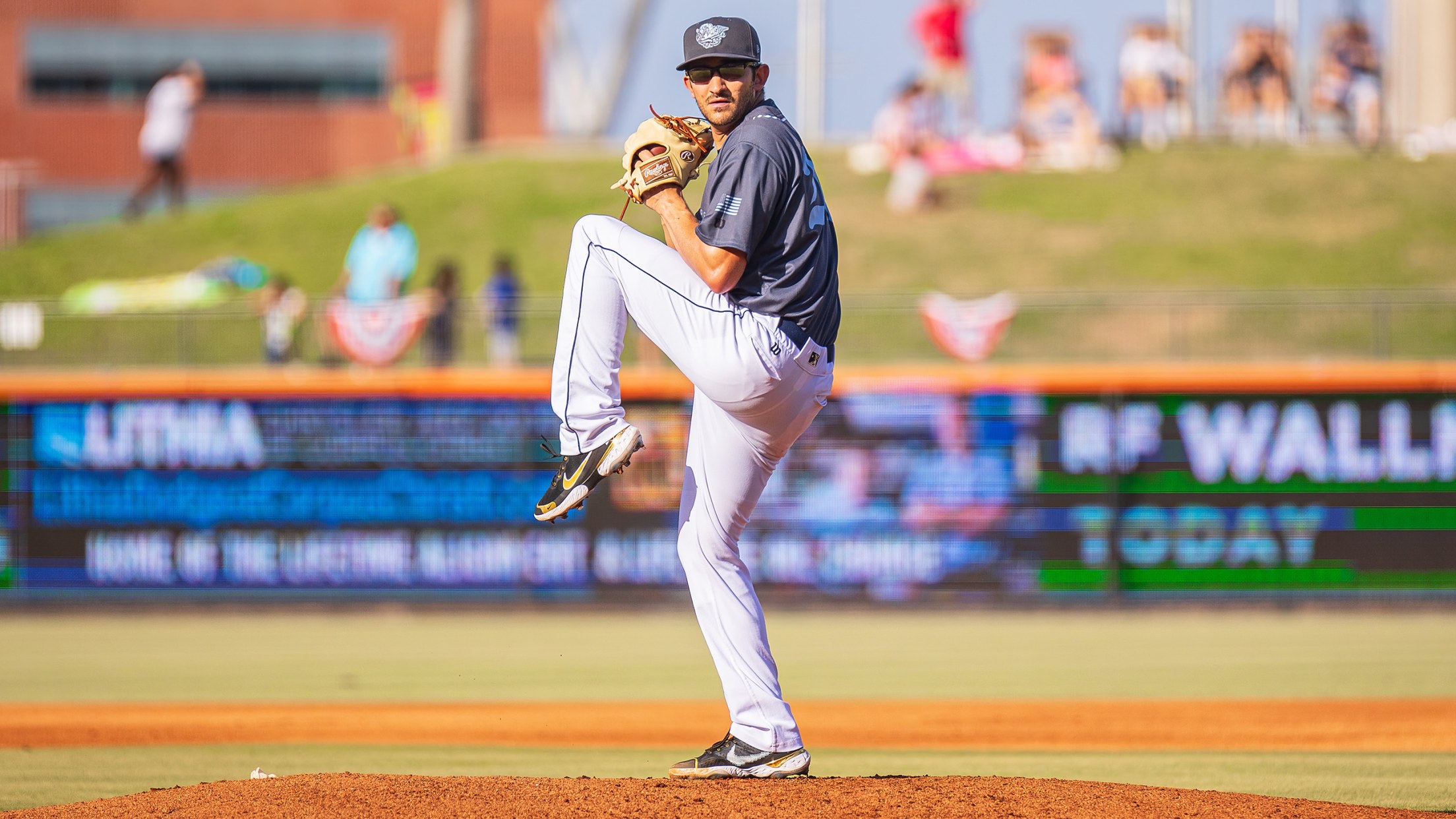 SPRINGDALE, AR – The Hooks plated a pair in both the seventh and eighth innings Friday night to swipe a 5-4 victory from the Naturals before 5,659 fans at Arvest Ballpark. With a 3-1 lead in the series, Corpus Christi has won six of its last nine games. Northwest Arkansas
Naturals Hold Hooks in Check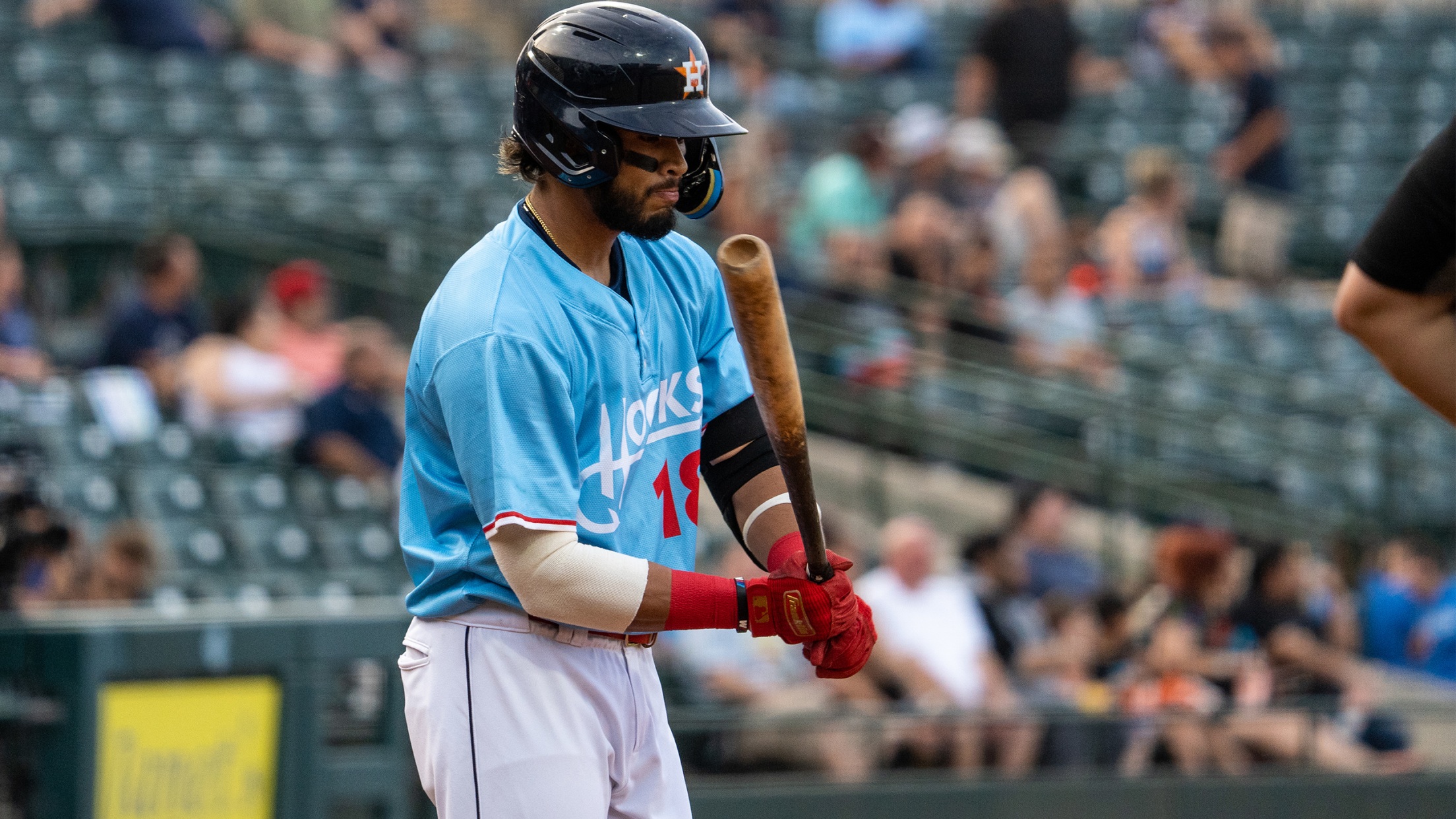 SPRINGDALE – Lefty Dante Biasi fired five innings of one-hit shutout ball to lead the Naturals to an 8-2 win over Corpus Christi before 5,408 fans Thursday afternoon at Arvest Ballpark. The Hooks, who now lead the series, 2-1, were held to two knocks (both singles) on the day. Corpus
Two-Out Hitting Sends Surge to Win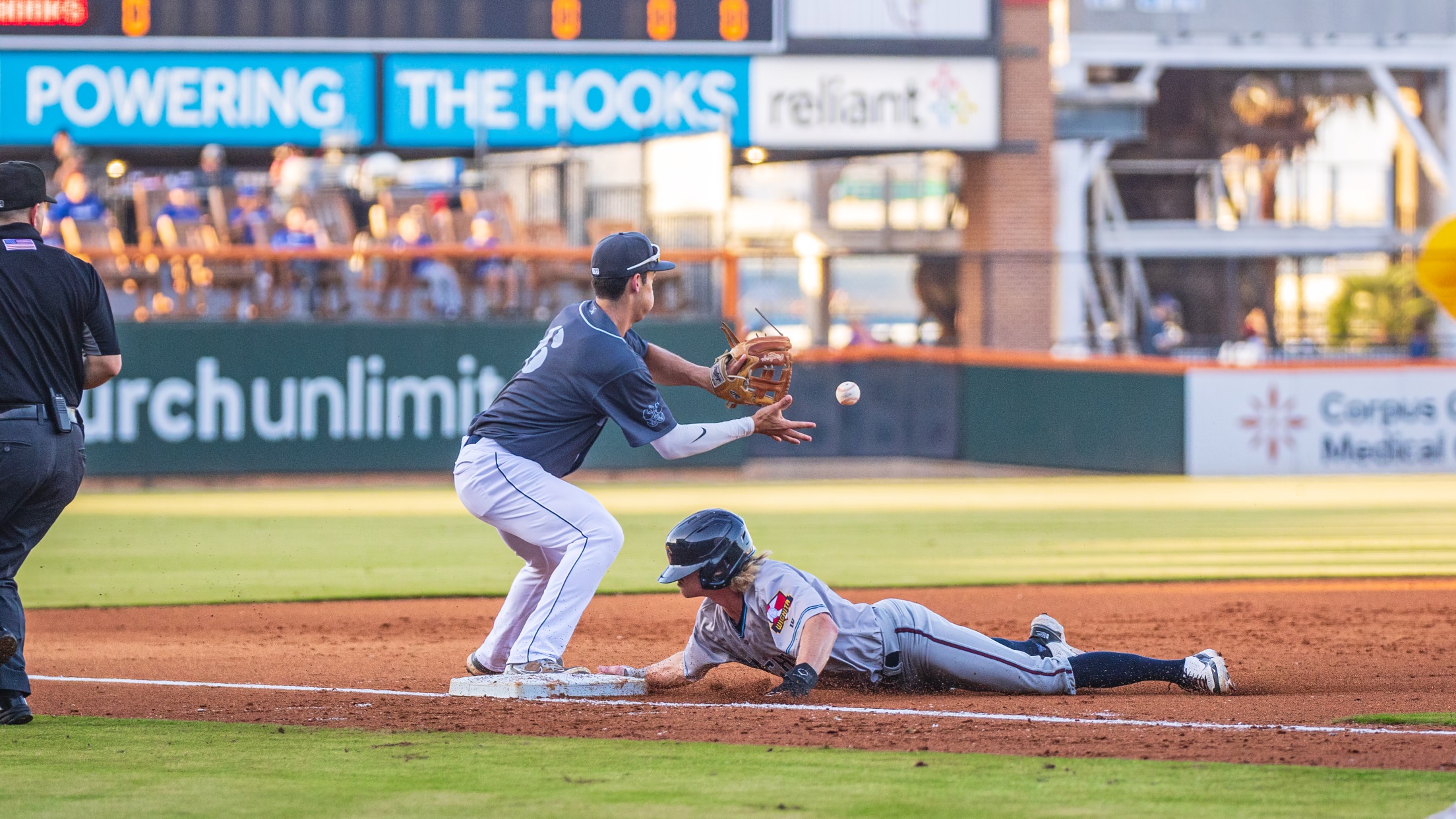 CORPUS CHRISTI - The Wind Surge plated six two-out runs, edging Corpus Christi, 8-6, before 4,130 fans Friday night at Whataburger Field. Wichita posted a pair of markers in both the first and second against Jaime Melendez, sending seven men to bat in each rally. Matt Wallner, who has eight
Hooks Jump Out Early & Hold On Late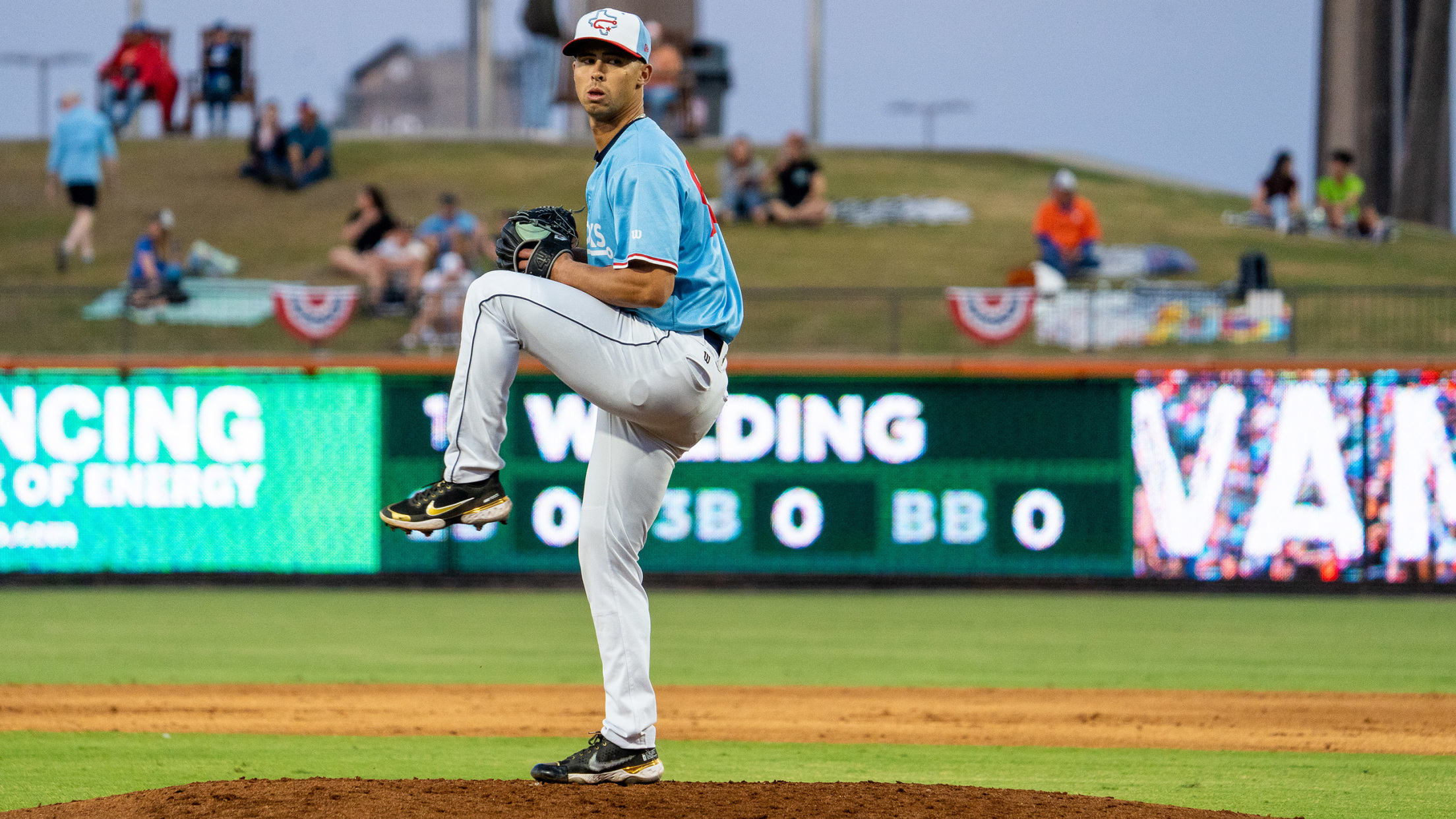 FRISCO - Jimmy Endersby fired five sharp frames and was backed by a nine-run fourth inning Friday night as the Hooks upended Frisco for their third straight win, an 11-9 decision, before 5,720 fans at Riders Field. Corpus Christi can secure the series win with a triumph Saturday night. Rangers
Homering Hooks Take Series Lead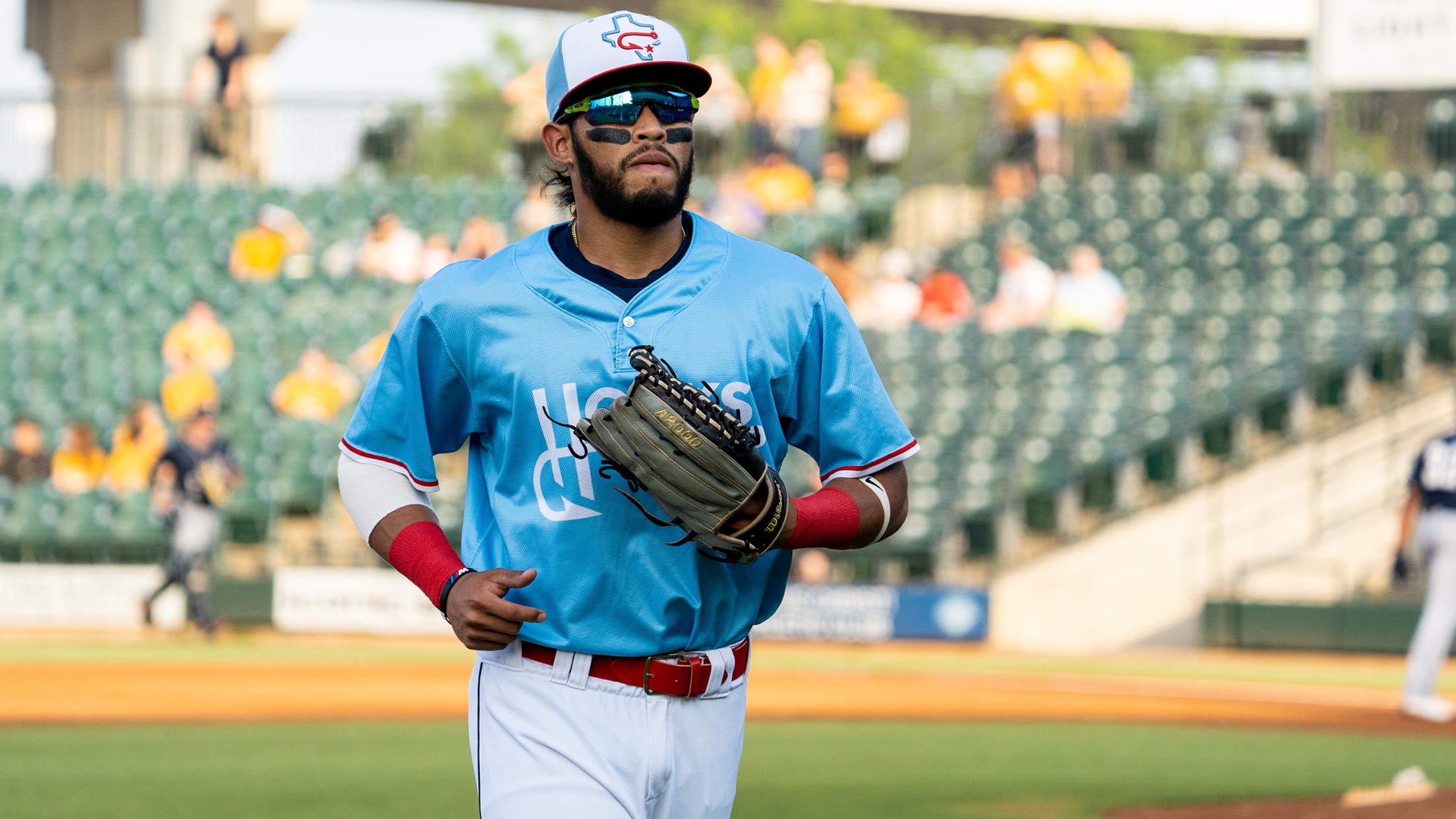 FRISCO - Home runs by Bryan Arias, Jose Alvarez and Justin Dirden highlighted a 10-attack as Corpus Christi pushed past the RoughRiders, 9-5, Thursday night at Riders Field. The Hooks have totaled six long balls and 22 hits while picking up back-to-back wins against first-place Frisco. Corpus Christi struck for
Valdez's Ninth-Inning Dinger Dashes Drillers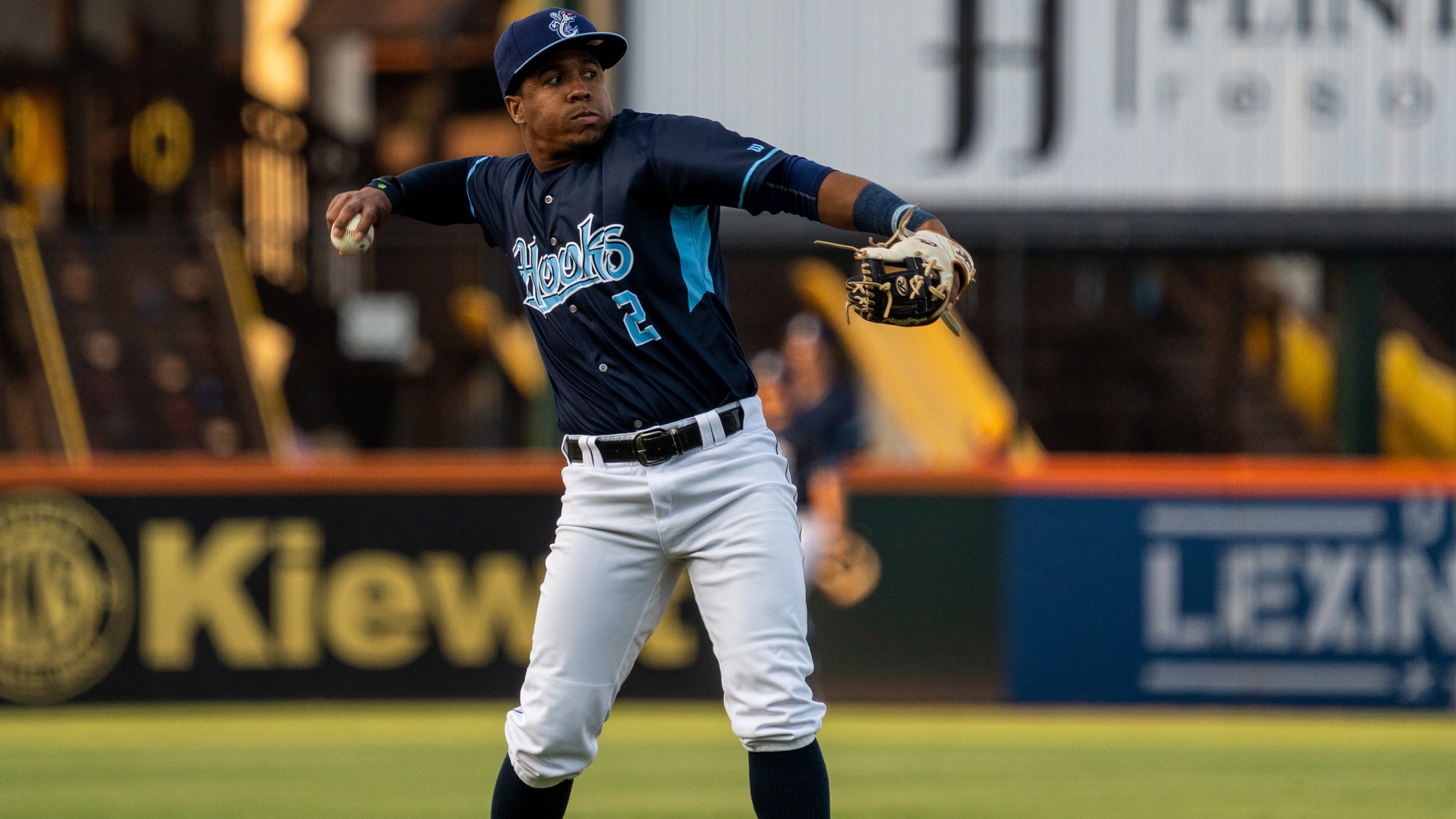 TULSA – A two-out, three-run blast by Enmanuel Valdez in the ninth inning Saturday night sent the Hooks to a 7-5 come-from-behind win over the Drillers in front of 8,102 fans at ONEOK Field. Corpus Christi has won five of its last seven and can claim a series victory Sunday