The Road to The Show™: D-backs' Pfaadt
No. 90 prospect reaches new heights as MiLB strikeout leader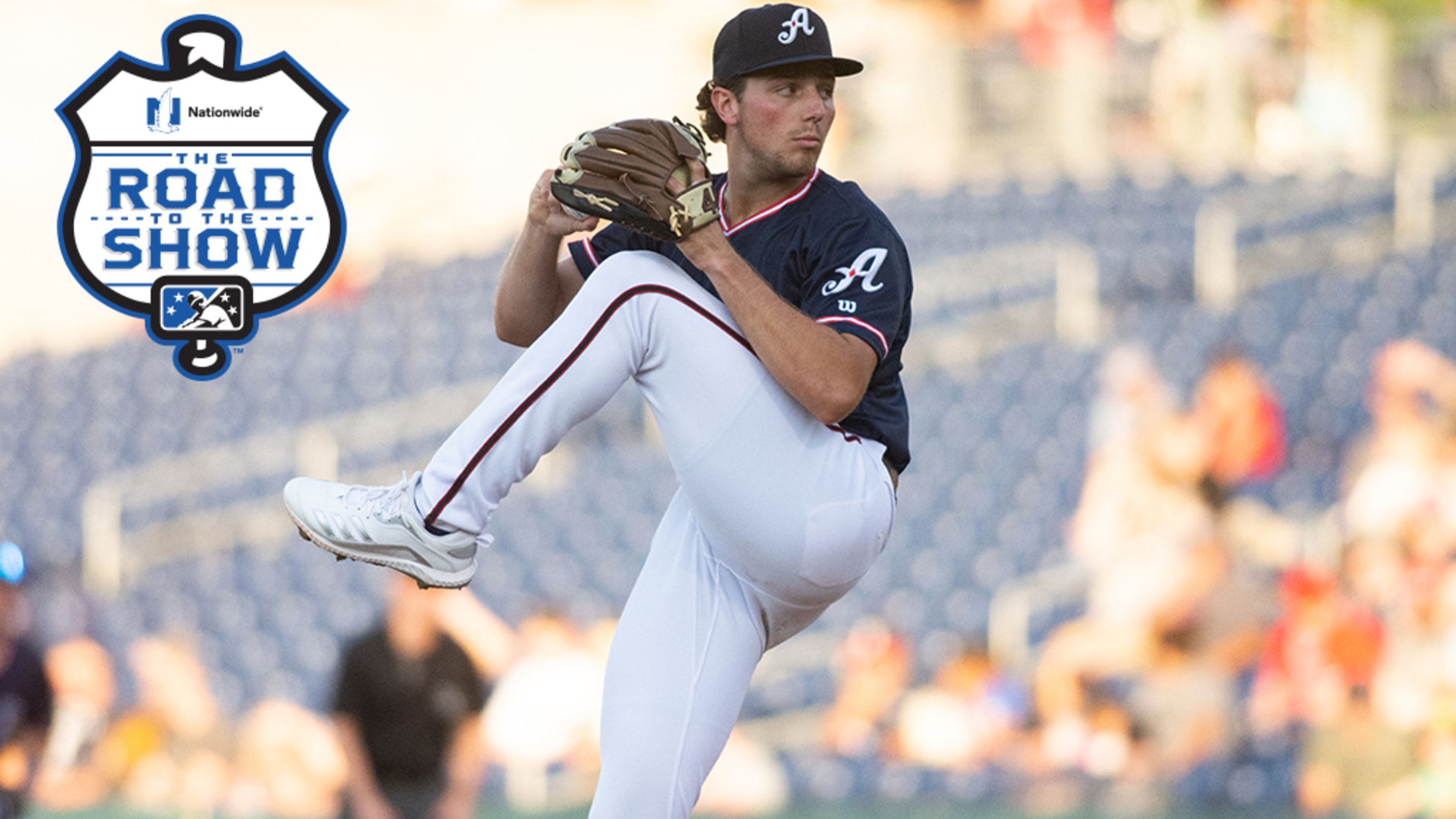 Each week, MiLB.com profiles an elite prospect by chronicling the steps he's taken toward achieving his Major League dream. Here's a look at D-backs' No. 4 prospect Brandon Pfaadt. For more stories about players on The Road to The Show, click here. It took a drastic transformation for Brandon Pfaadt
Lawlar, De Los Santos speeding toward the desert
D-backs prospects shine while earning multiple promotions in 2022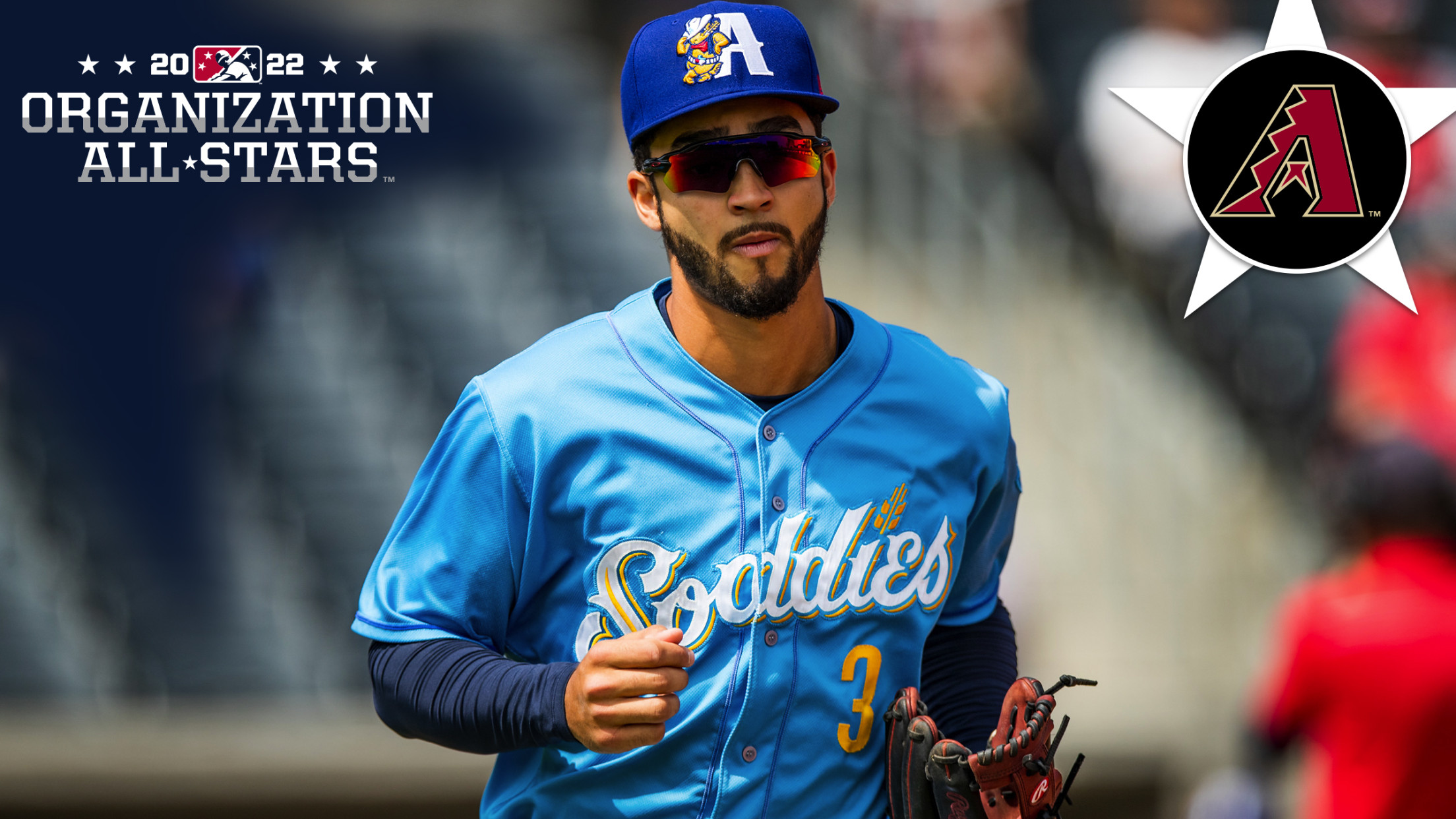 Each offseason, MiLB.com goes position by position across each organization and honors the players -- regardless of age or prospect status -- who had the best seasons in all 30 farm systems. We start our 2022 Organization All-Stars series with the Arizona Diamondbacks.
Carroll, Pfaadt Named D-backs MiLB Player & Pitcher of the Year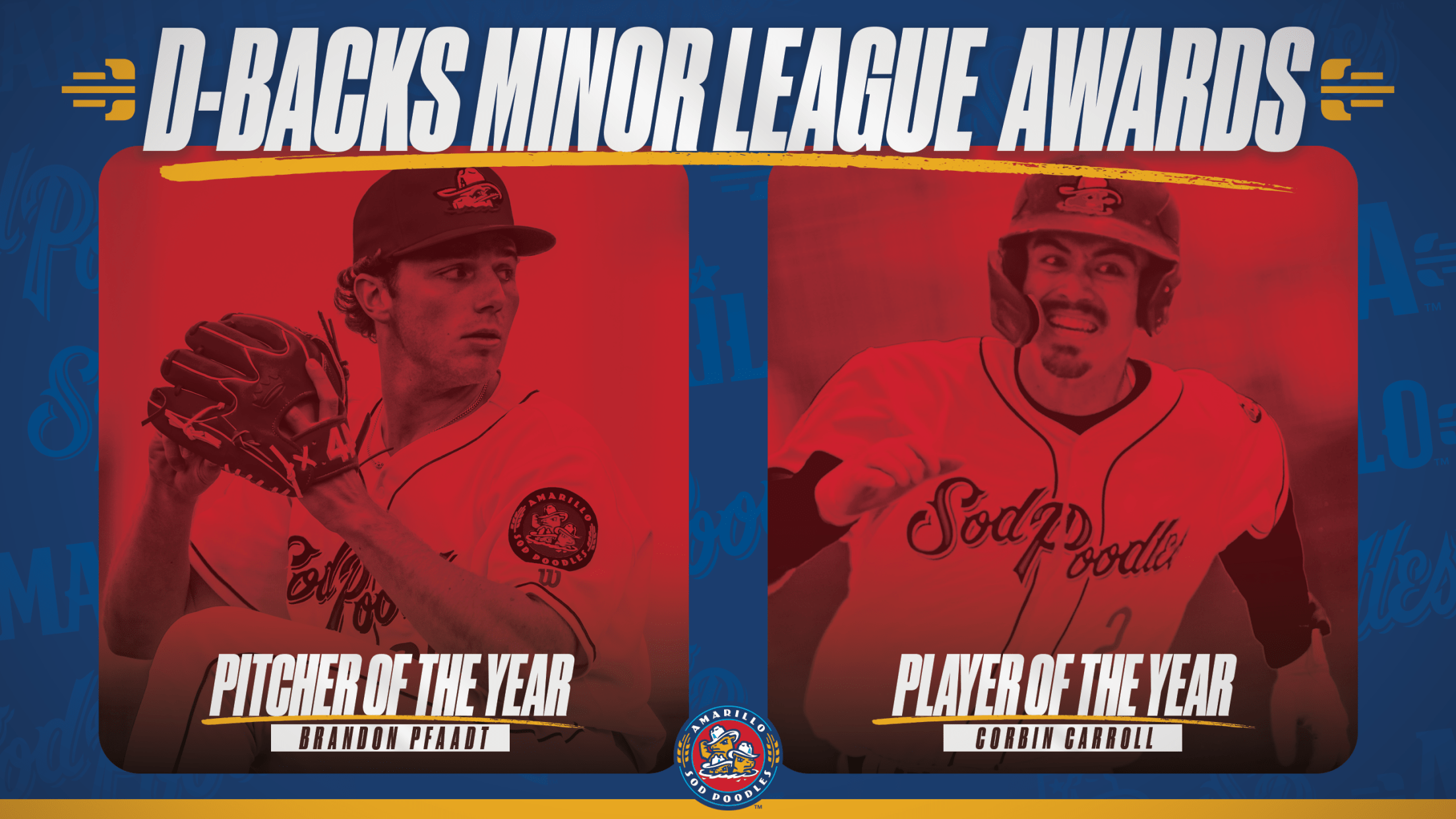 Phoenix, Arizona - Over the weekend, The Arizona Diamondbacks announced that OF Corbin Carroll and RHP Brandon Pfaadt have earned the organization's Minor League Player and Pitcher of the Year respectively. Carroll, 22, is currently rated as the D-backs No. 1 prospect (3rd overall) by MLB Pipeline. The former 16th
Aces clinch PCL West Division, split four-game series against River Cats
Reno secured its fifth divisional title in franchise history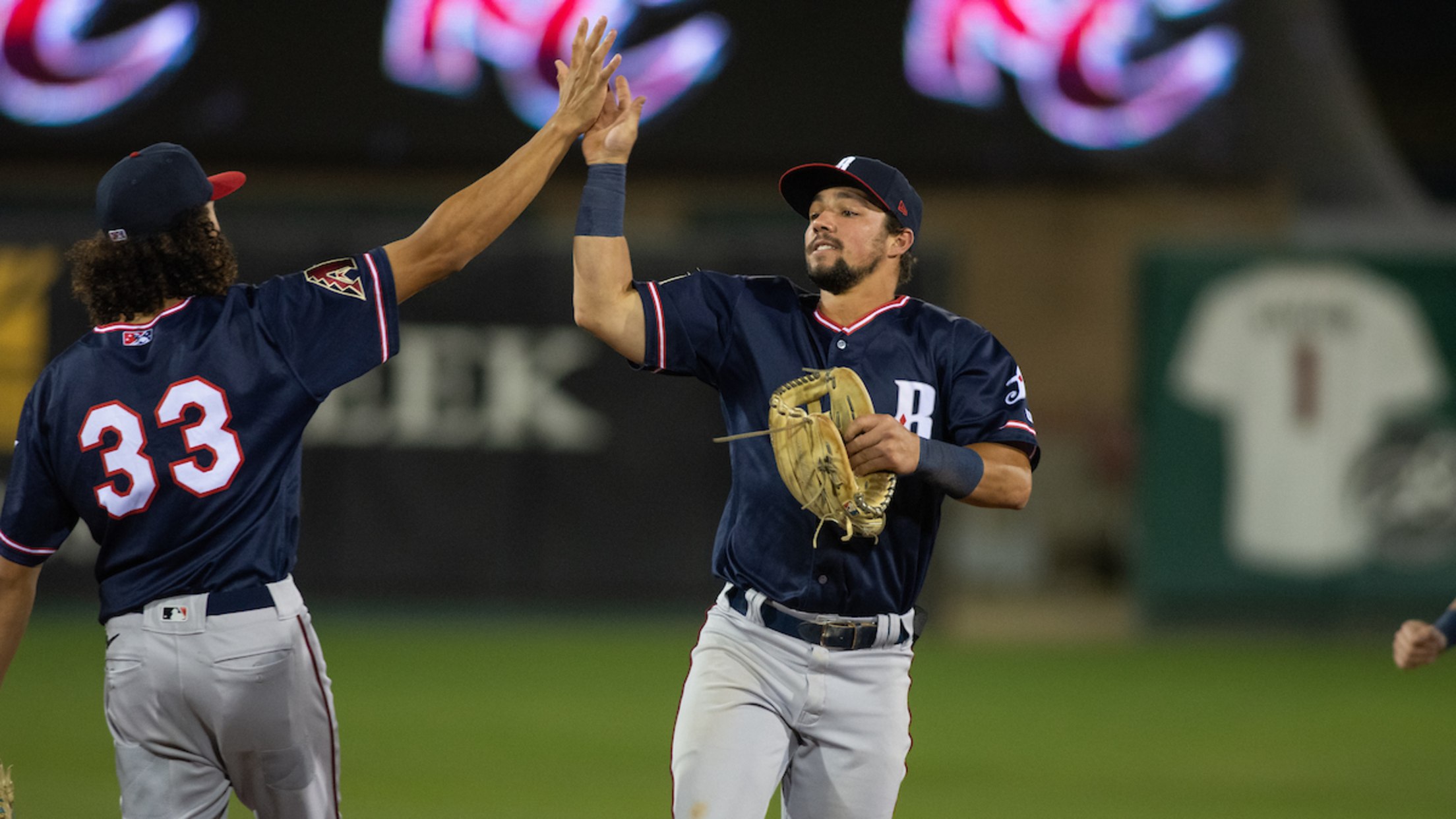 The Aces secured their fifth divisional title in franchise history following a four-game shortened series due to poor air quality that forced the Reno Aces and Sacramento River Cats to play games in both cities. Reno managed to split the series with Sacramento, with two wins apiece. Due to smoke
Miroglio Homers, Plates Four in Reno's 15-1 Rout Over Las Vegas
Pfaadt earns win in Triple-A debut; Garrett hits league-leading 26th homer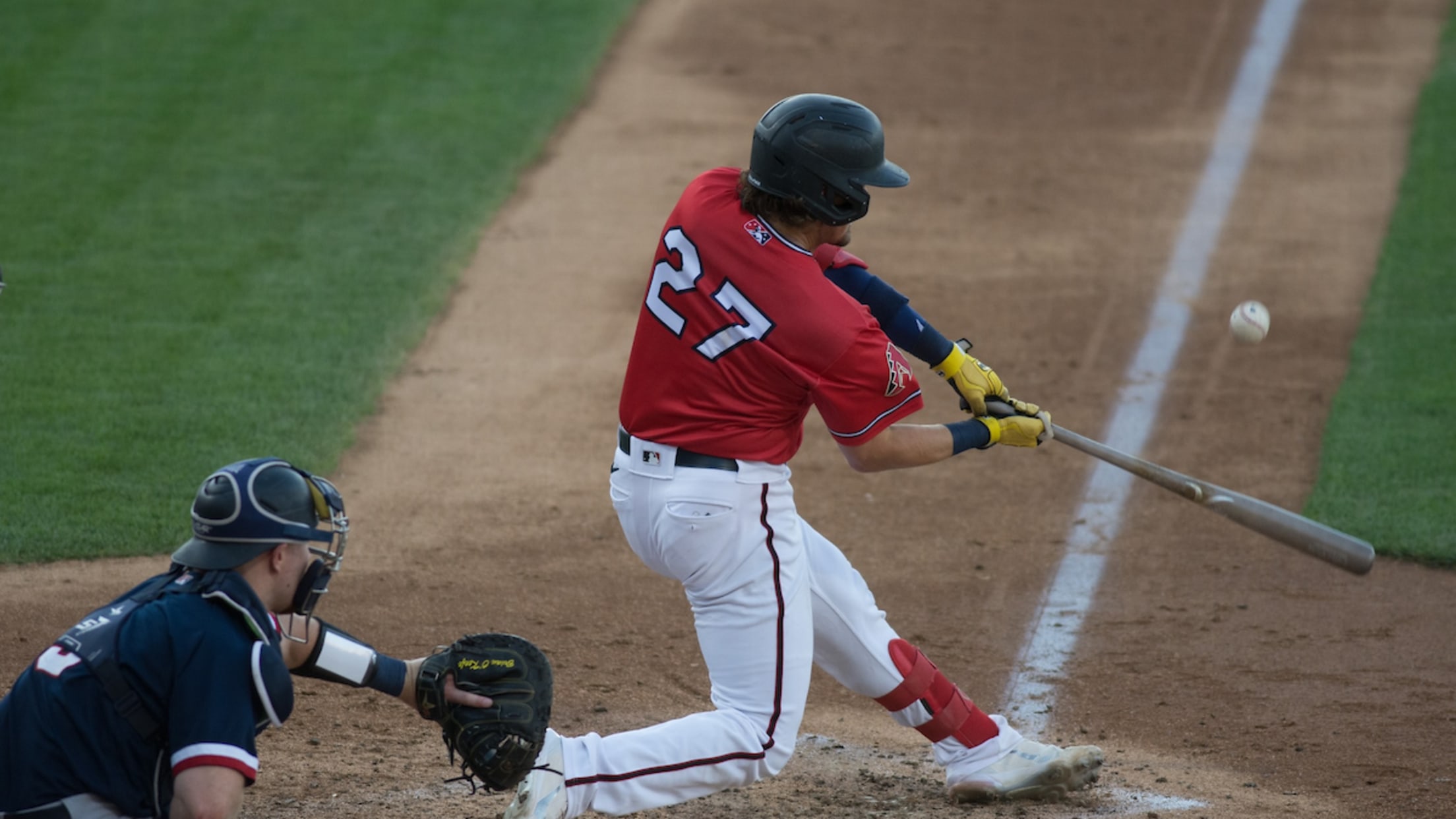 Reno Aces 15, Las Vegas Aviators 1 W: Pfaadt (1-0) L: Wiles (8-7) S: None First pitch: 7:06 p.m. PST | Attendance: 5,974 | Time: 2:46 Las Vegas, Nevada – Las Vegas Ballpark Click Here for Video Highlights Next time out: at Las Vegas, 8/5/22 (RNO) RHP Corbin Martin (6-3,
Soddies Hurt By Long Ball In 7-5 Loss
Centeno Collects Three Knocks In Loss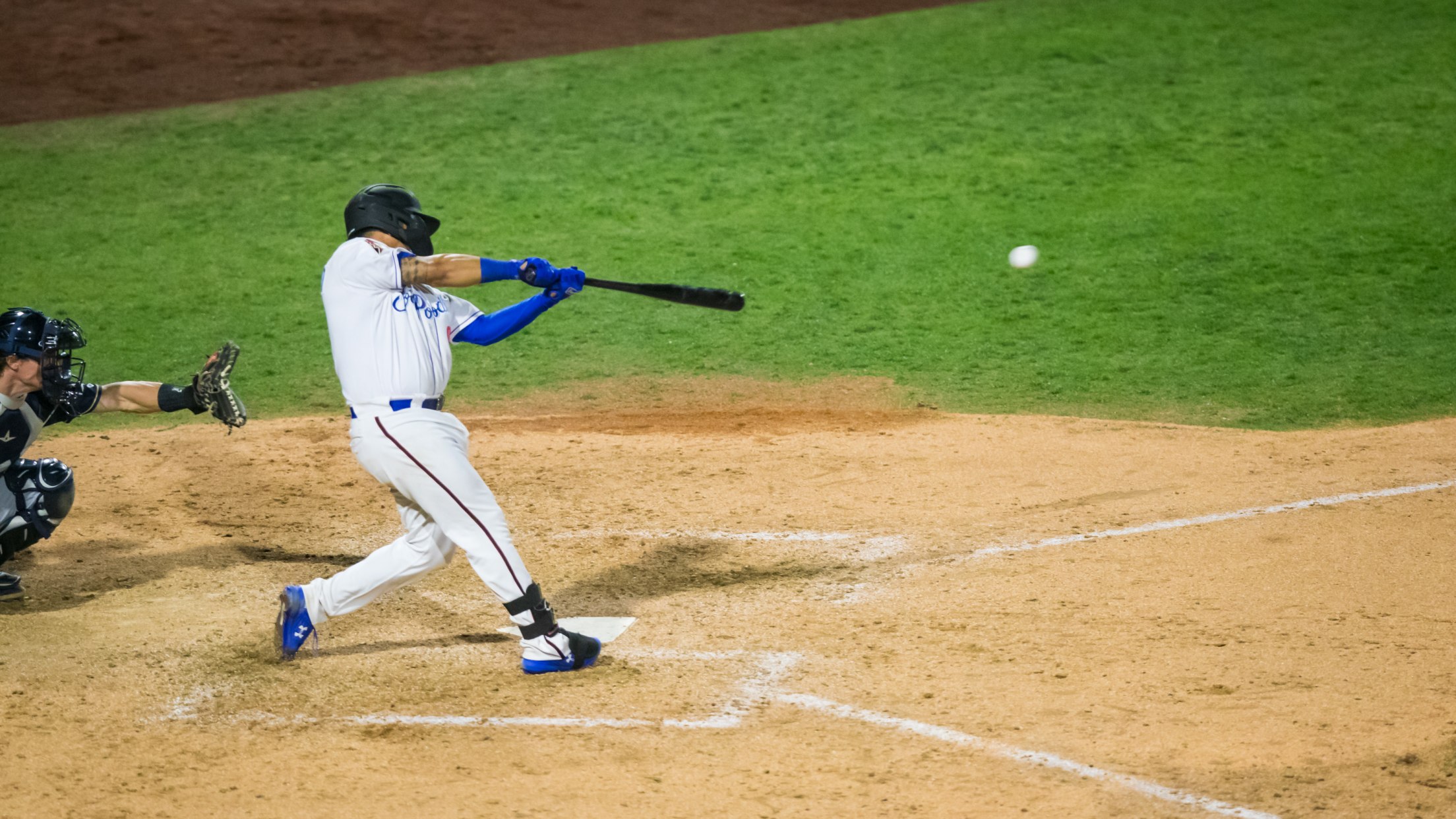 Amarillo, Texas – The Sod Poodles dropped Saturday night's contest to the Corpus Christi Hooks by a score of 7-5. Amarillo drew within one run of the lead in the 7th after a home run but was unable to claw their way in front. Corpus Christi pushed the first run
Fast Start, Dominant Pitching Help Claim Series 
Pfaadt Fans 11 Over Six Scoreless Innings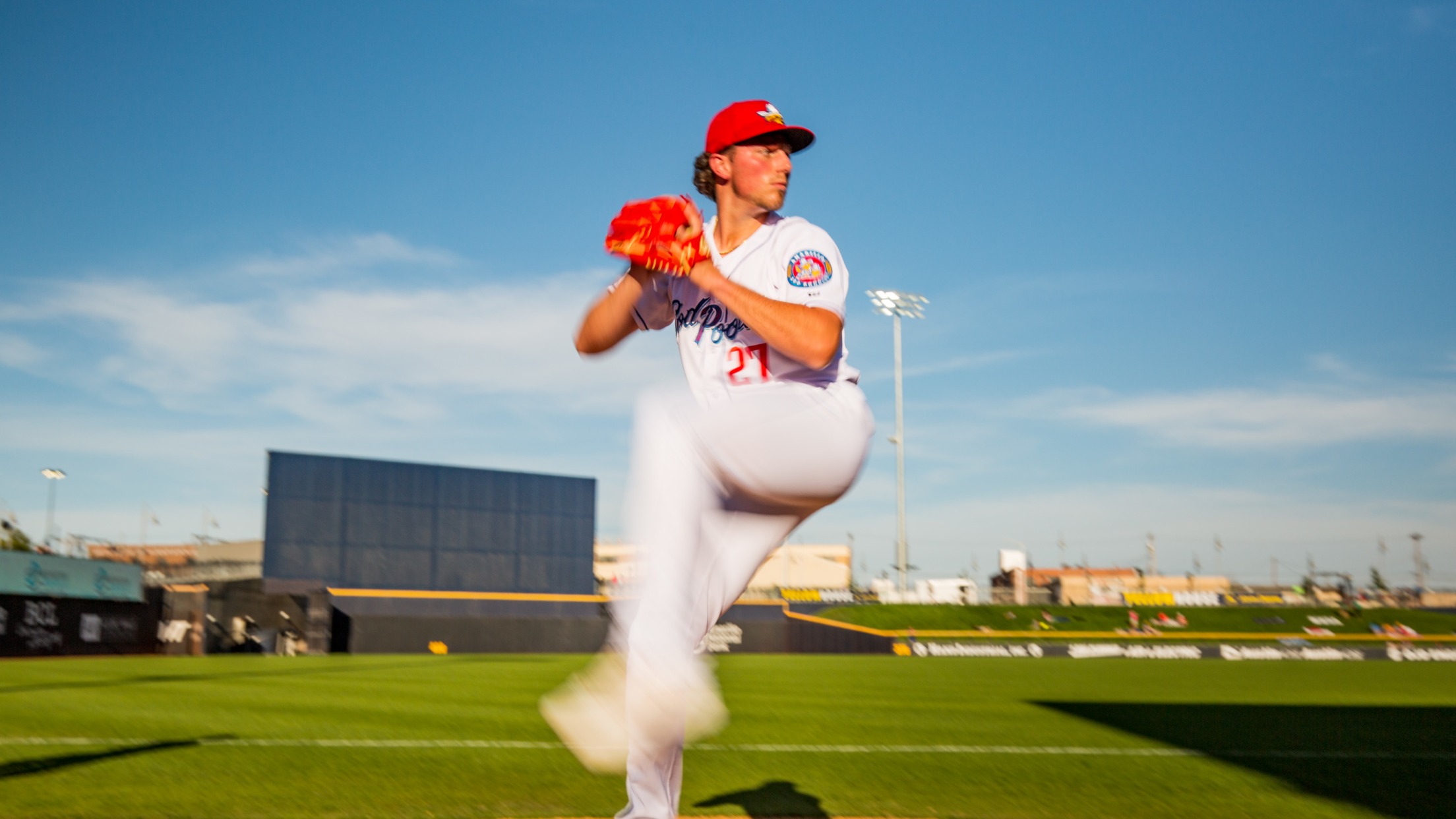 Midland, Texas – Amarillo once again jumped out in front, scoring four runs in the top of the first inning. The Soddies went on to win the series finale 8-3 to clinch a series win over their Oil Pan Cup rivals on Sunday afternoon. It was another productive first inning
Cedeno Blasts Himself Into The History Books, Sod Poodles Win 7-6
The Longest Homerun of the Statcast Era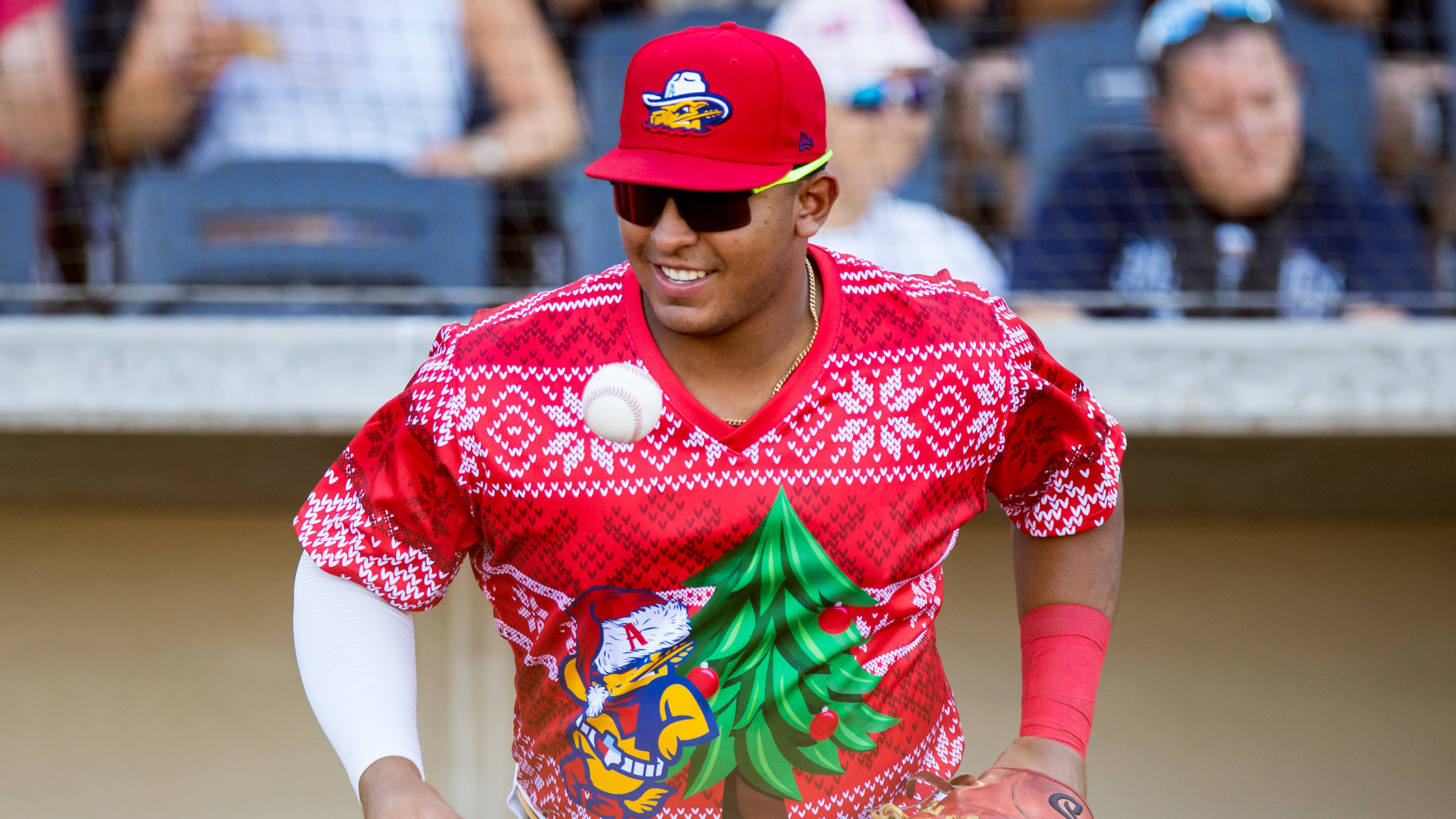 Amarillo, Texas – The Sod Poodles overcame an early deficit to defeat the San Antonio Missions by a score of 7-6 on Saturday Night. Leandro Cedeño unloaded on the farthest hit baseball of the Statcast Era and another late-inning home run from Ti'Quan Forbes sealed the win for the Soddies.
Cedeño's 9th-Inning Double Wins Series For Amarillo
Two-Out, Two-RBI Seals Sod Poodles Series Victory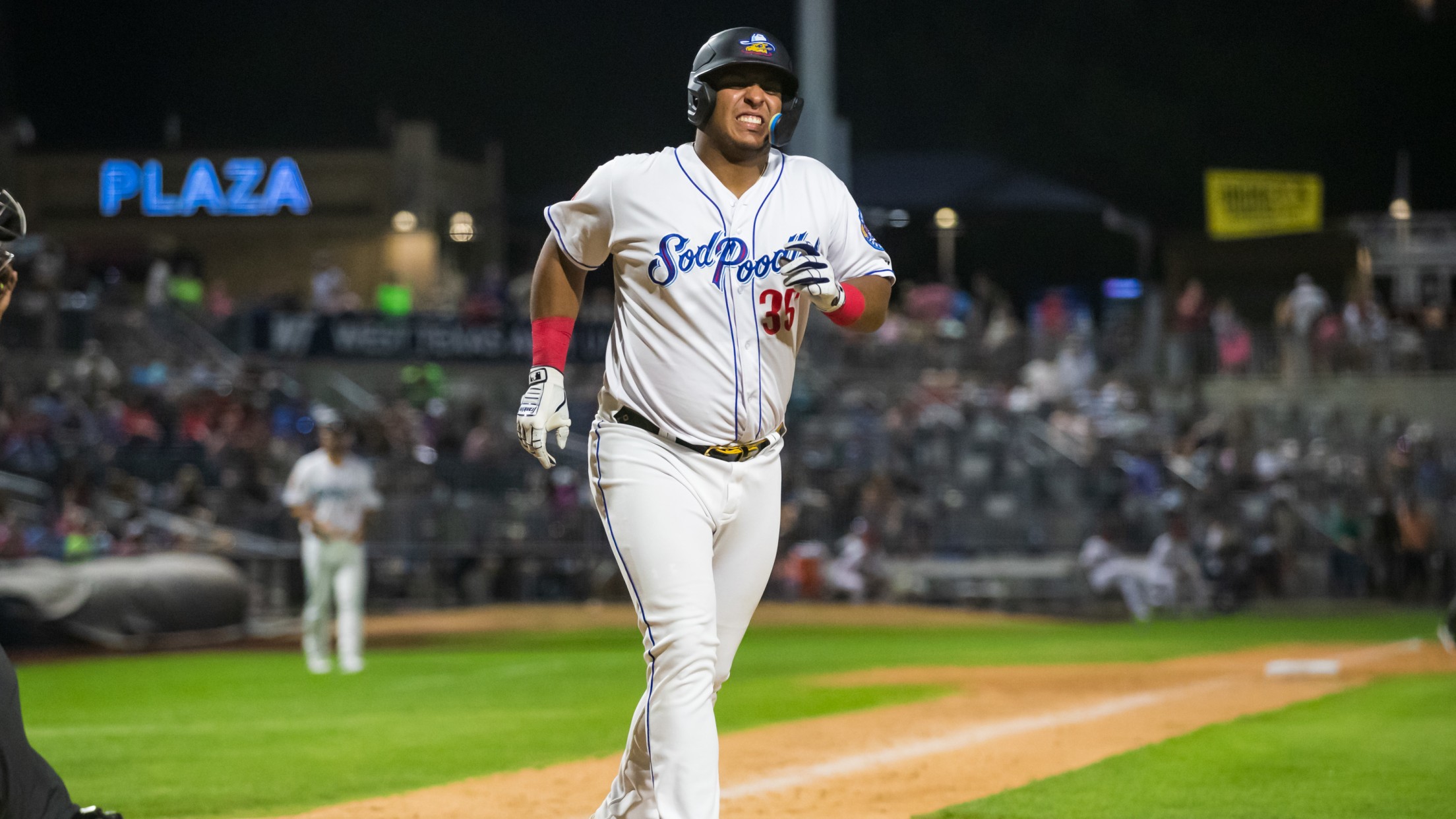 Wichita, KS – Leandro Cedeño hit a go-ahead, two-RBI double in the 9th inning to snatch a 4-3 victory from the Wichita Wind Surge on Sunday afternoon at Riverfront Stadium. With the win, Amarillo won the series four games to two and improved to 5-5-4 in series this year. Every
Amarillo Falls 5-3 On Independence Day
Sod Poodles Return To Action On Wednesday, July 6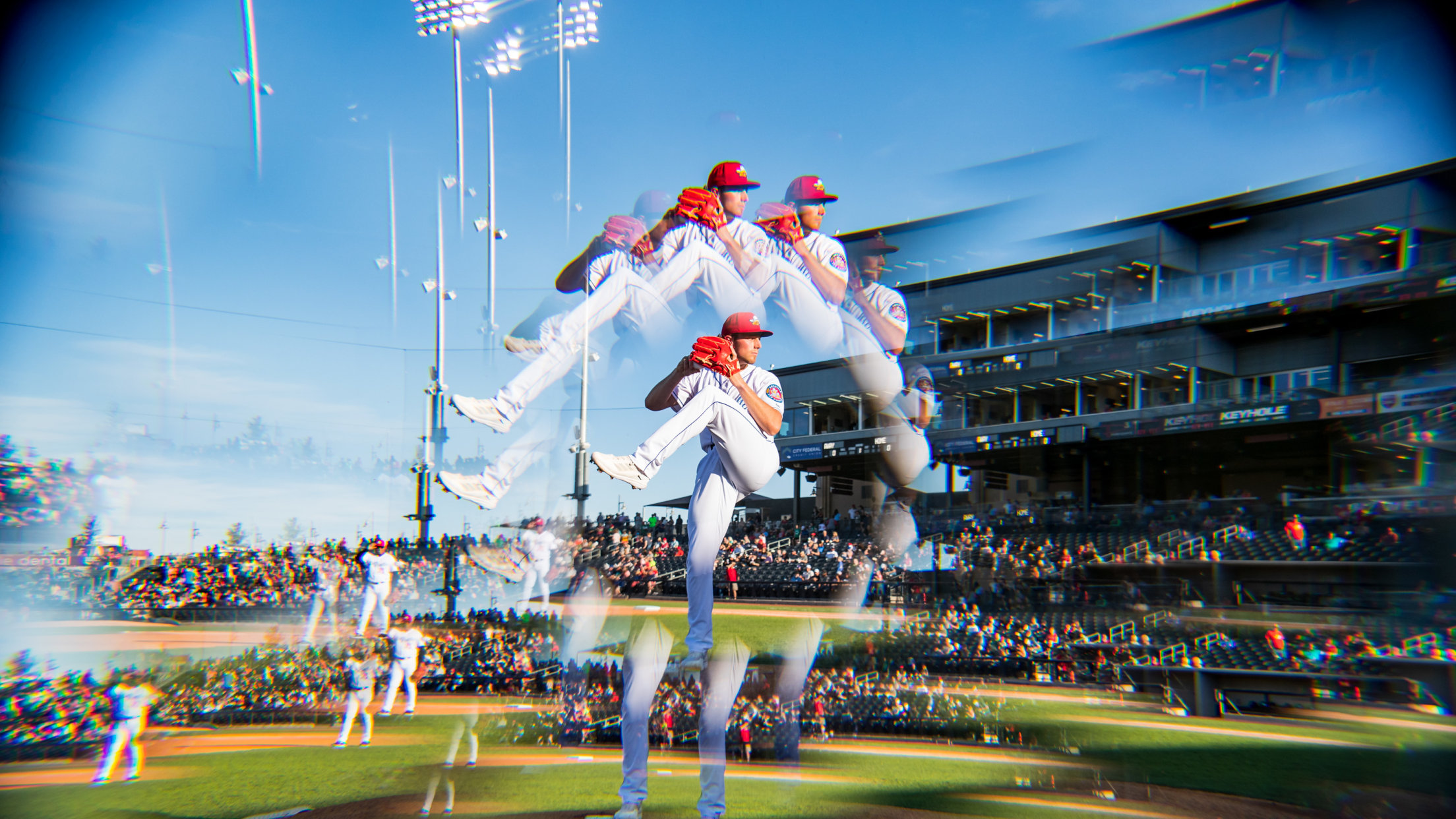 Wichita, KS – A rare Monday evening game did not go in favor of the Sod Poodles, dropping the opening game of a six-game set in Wichita 5-3 to the Wind Surge on the 4th of July. The Sod Poodles used a Wind Surge miscue in the top of the
Offense Comes To Life In 10-4 Win
Sod Poodles Pick Up First Win Of Second Half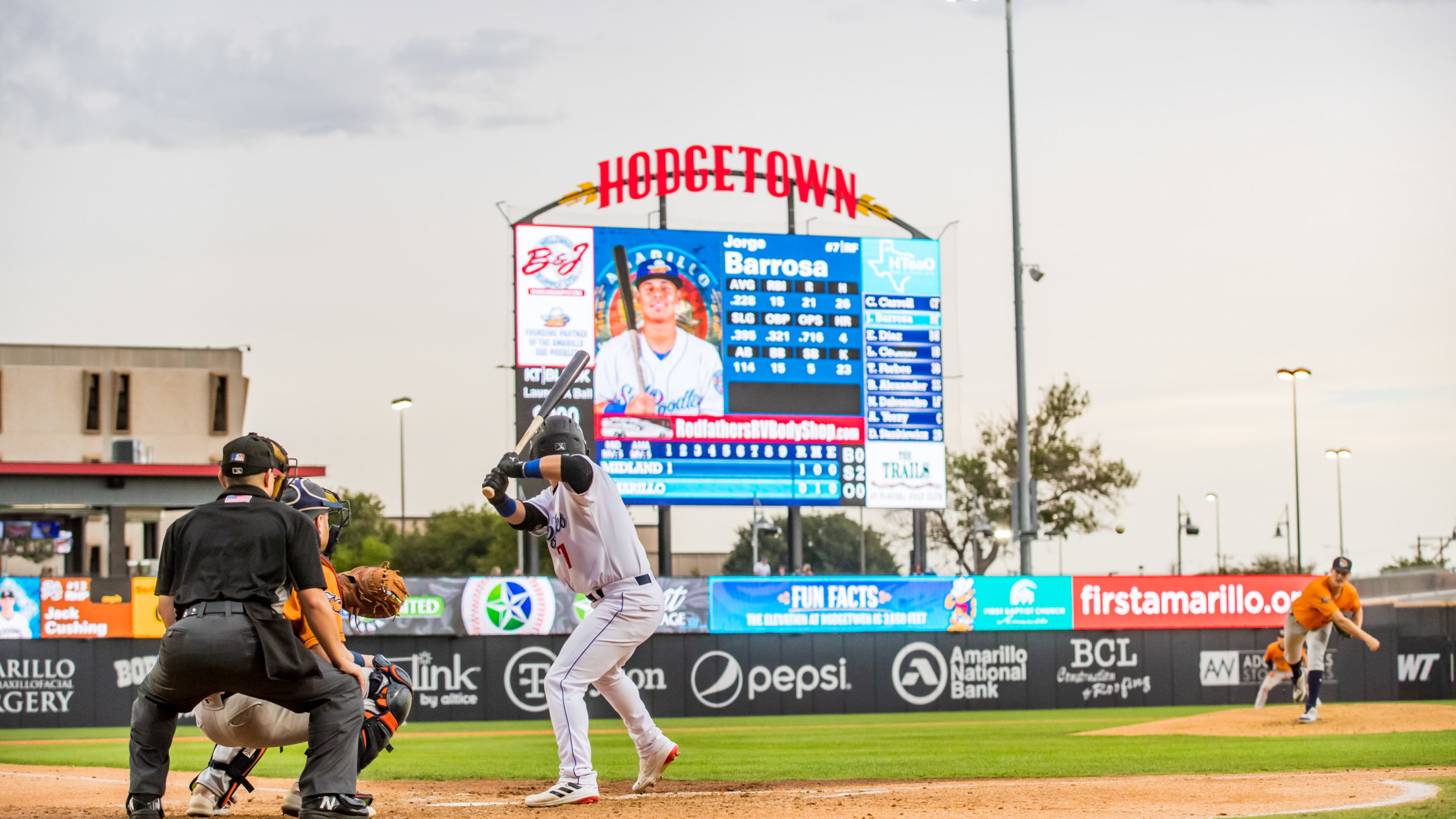 Amarillo, TX – The Amarillo Sod Poodles (33-38) defeated the Northwest Arkansas Naturals (32-38) 10-4 on Wednesday night at HODGETOWN. It was Amarillo's first victory of the Texas League Second Half (1-1), which began on Tuesday. The Sod Poodles scored 10 runs for the first time since June 21st, and
Pfaadt's Gem Marred By Extra Innings Loss
Pfaadt Ties Career & Franchise-High With 12 Punchouts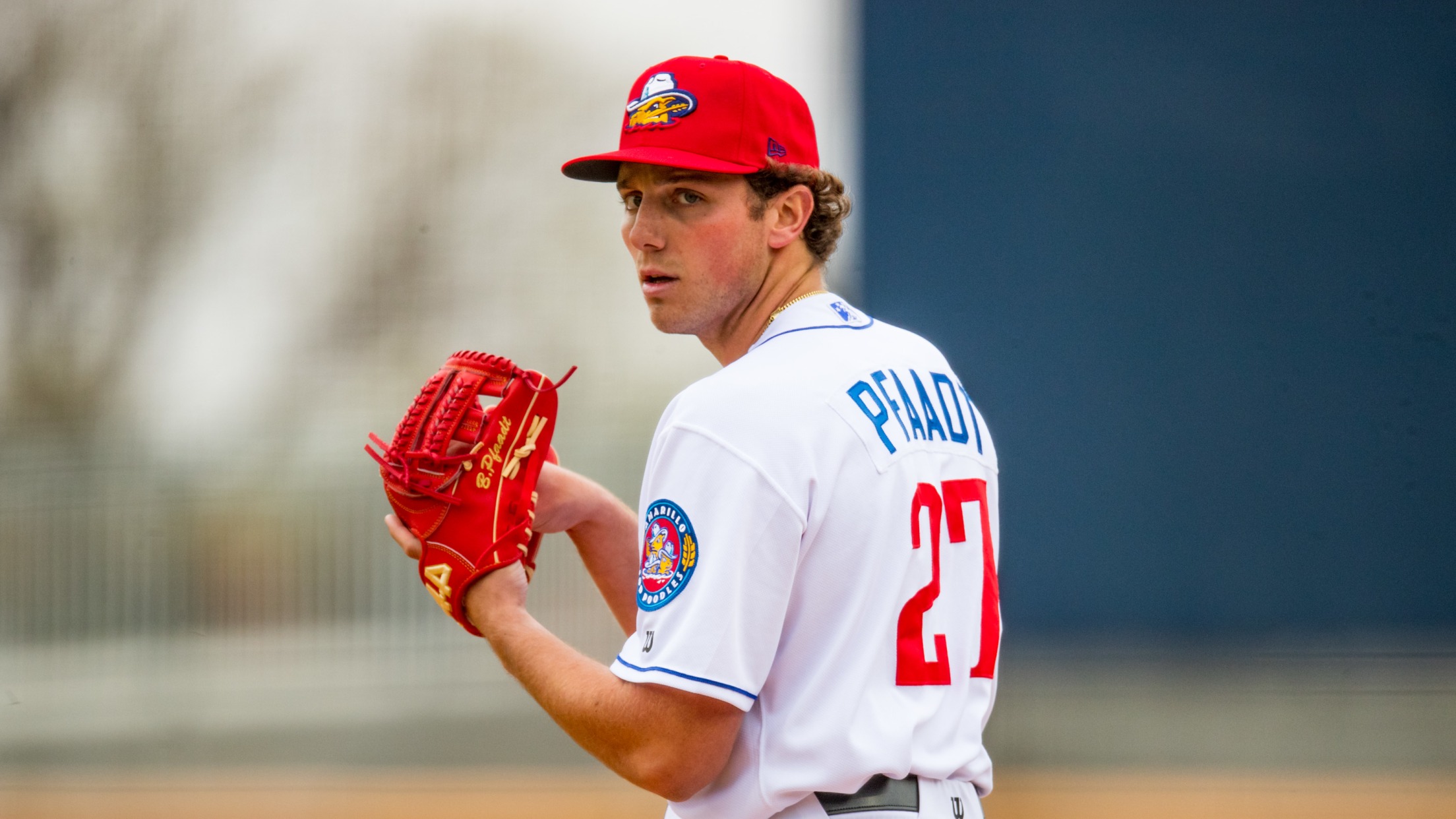 Corpus Christi, TX – The Amarillo Sod Poodles dropped their Thursday night contest in Corpus Christi in extra innings after tying the game with a three-run ninth inning. Right-hander and D-backs' No. 8 rated prospect Brandon Pfaadt got the ball for his 13th start of the year. The former fifth-round
Sod Poodle Claim Series In Wire To Wire Win
Brandon Pfaadt Tosses Third Straight Quality Start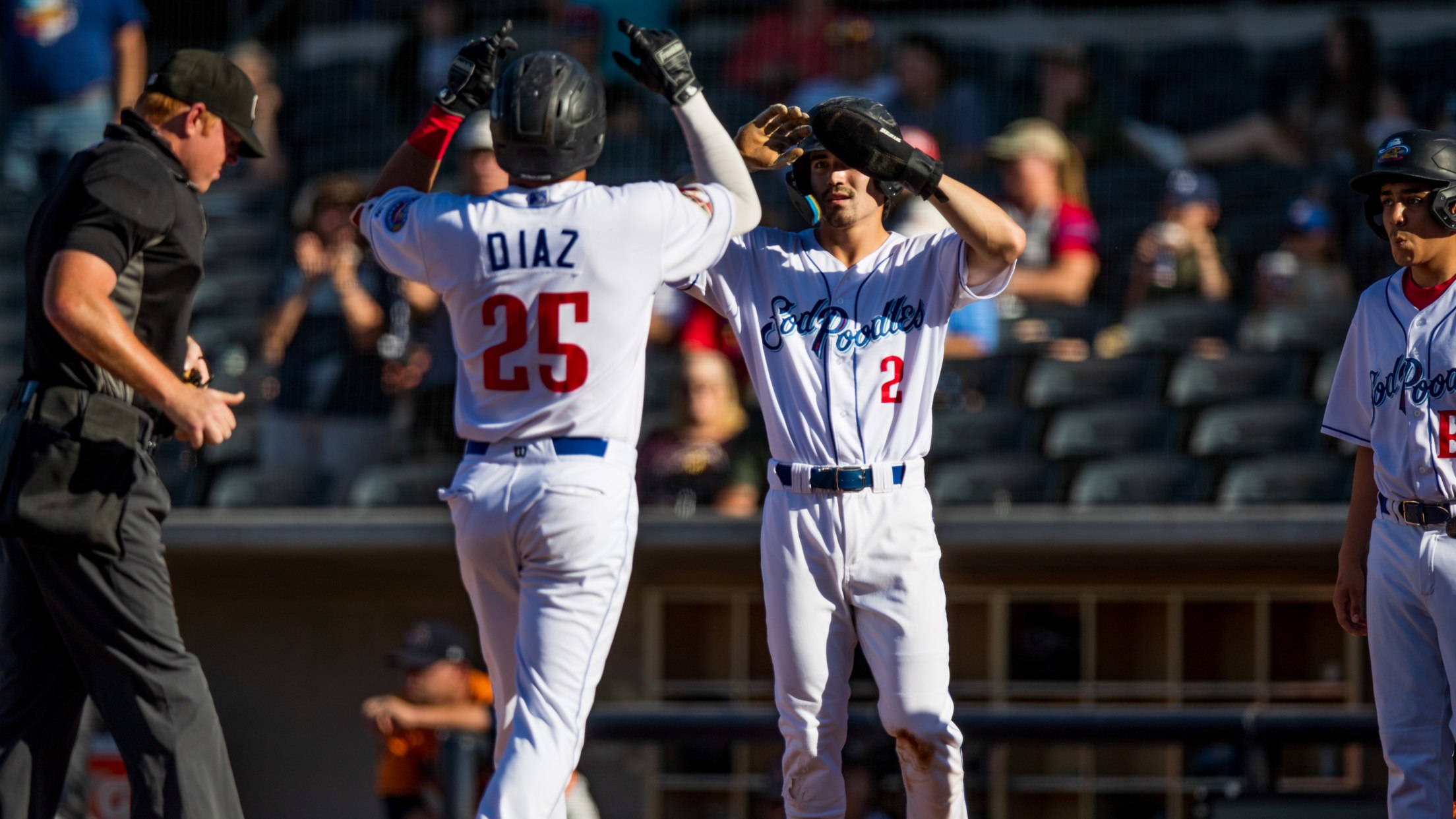 Amarillo, TX – Brandon Pfaadt racked up nine strikeouts and the Sod Poodles (24-27) hit four home runs in Sunday's 10-3 wire-to-wire victory over the Midland RockHounds (23-28). After earning a no-decision in a quality start in game one of the series on May 31, Pfaadt (3-3) took the mound
Bases-Loaded Walk Wins It For Amarillo 
Pfaadt Fantastic Once Again, Strikes Out Eight Over Six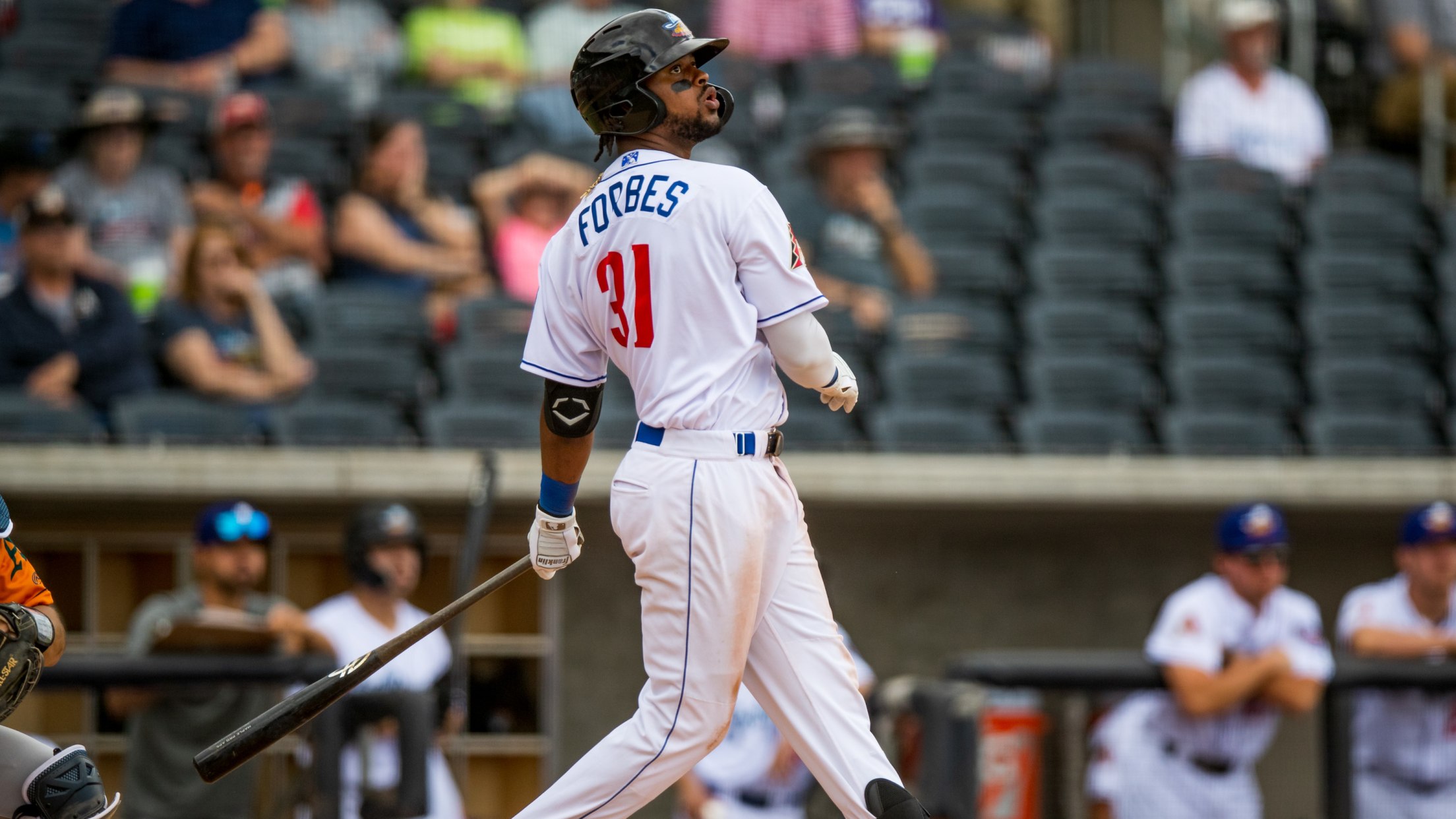 Amarillo, TX – A bases-loaded walk by Leandro Cedeño in the 8th inning scored the game-winning run in Amarillo's 3-2 victory over the Midland RockHounds on Tuesday night at HODGETOWN. The game lasted 2 hours and 11 minutes, the shortest 9-inning game in HODGETOWN history. Brandon Pfaadt (2-3) took the
Pfaadt Shines As Soddies Blank Travs
Pfaadt Fires Seven Scoreless, Strikes Out Season-High Nine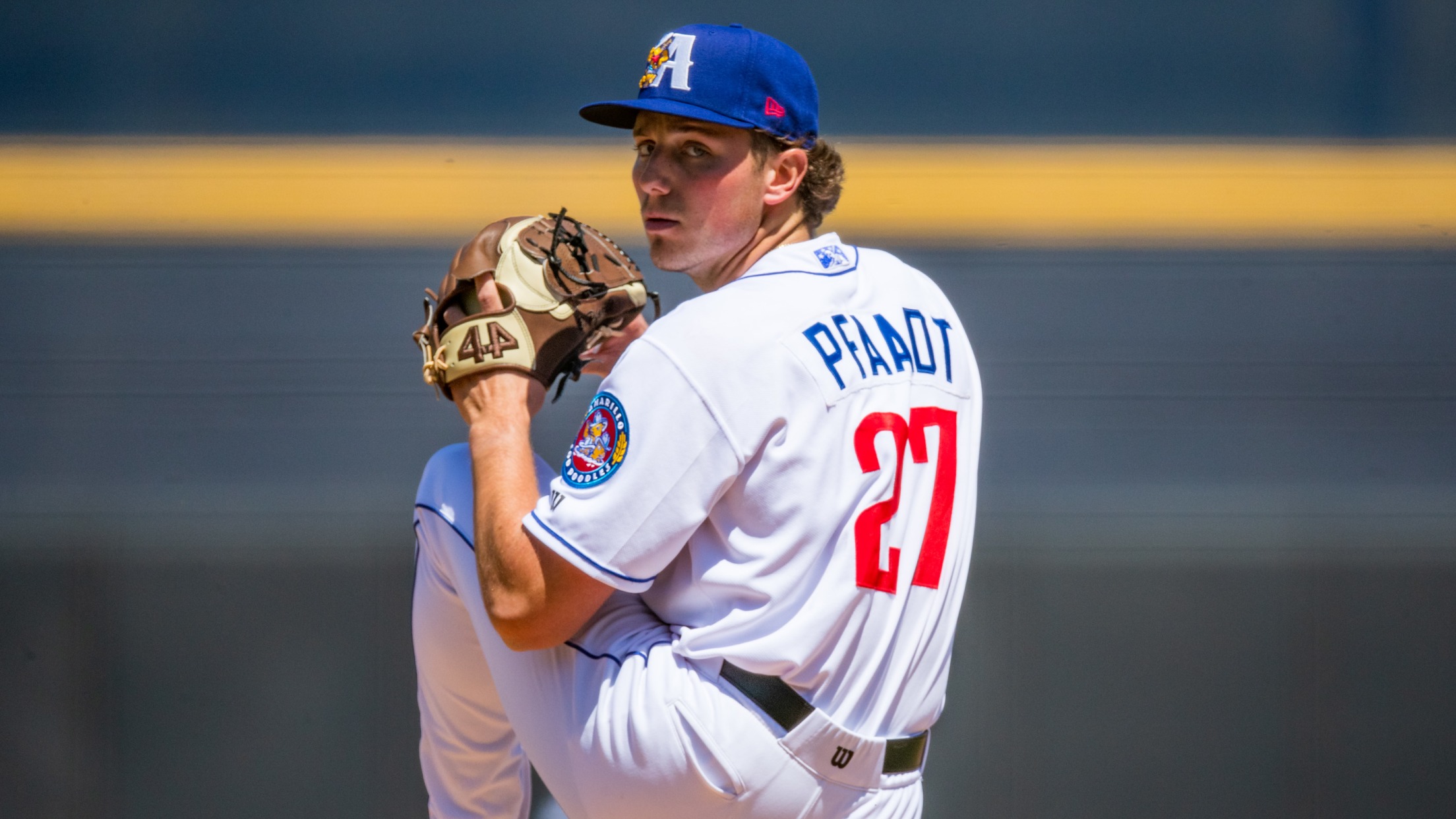 North Little Rock, AR – The Sod Poodles opened their six-game set against the Arkansas Travelers with a 2-0 shutout win on Wednesday night. The Sod Poodles were led by RHP Brandon Pfaadt (2-3) who tossed the best game of his season so far against the Seattle Mariners Double-A affiliate
Soddies Offense Silenced By Drillers
Fletcher, Carroll, Diaz All Extend Hit Streaks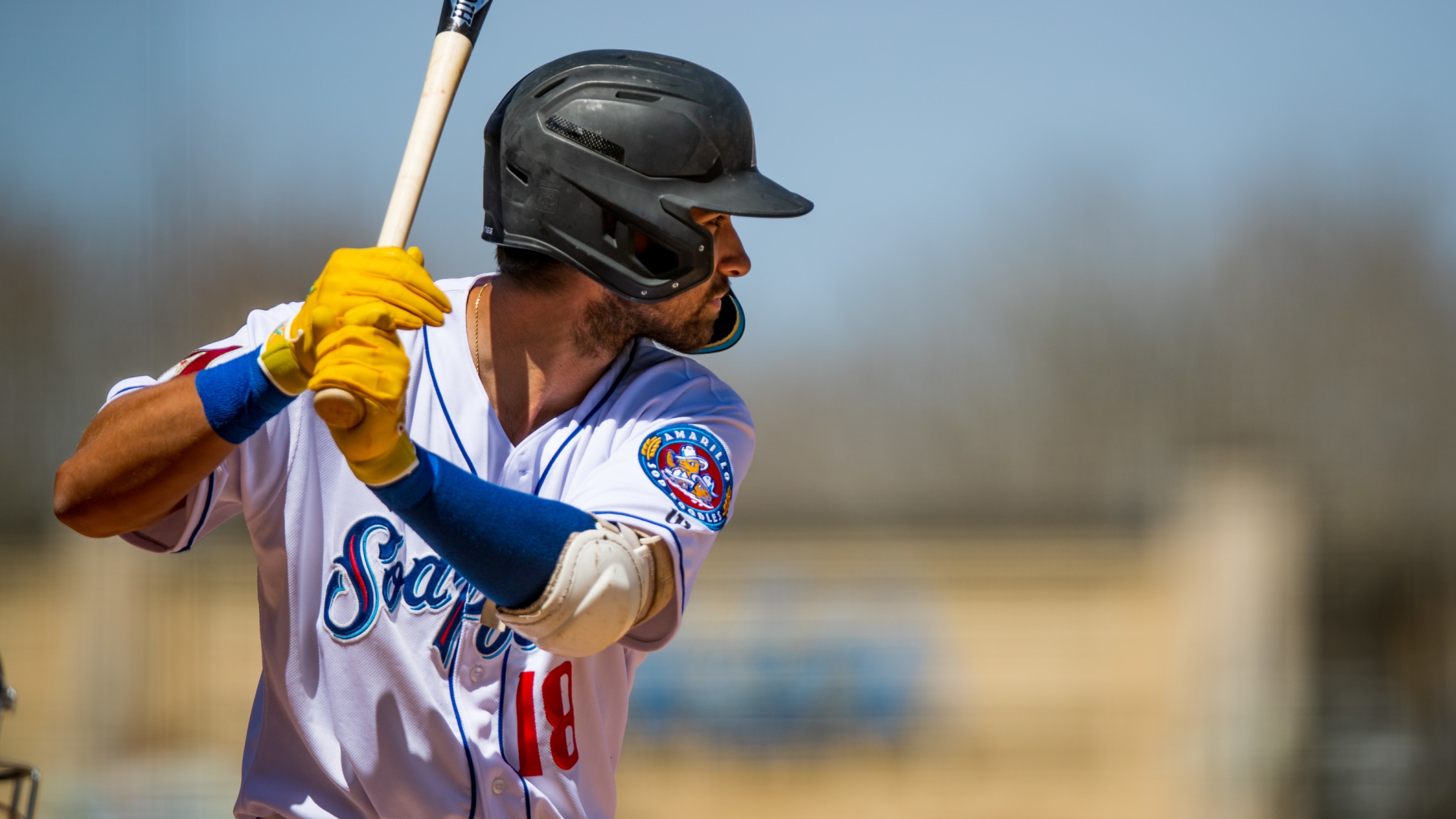 Amarillo, TX – The Sod Poodles dropped game two of the current six-game set against the Drillers by a score of 9-2 on Wednesday night. Tulsa scored the first six runs of the game while also keeping the Sod Poodles at bay until the sixth. For the second game in
Amarillo Offense Stifled Once Again In 4-2 Loss To RockHounds
Fletcher Adds RBI 23 On Season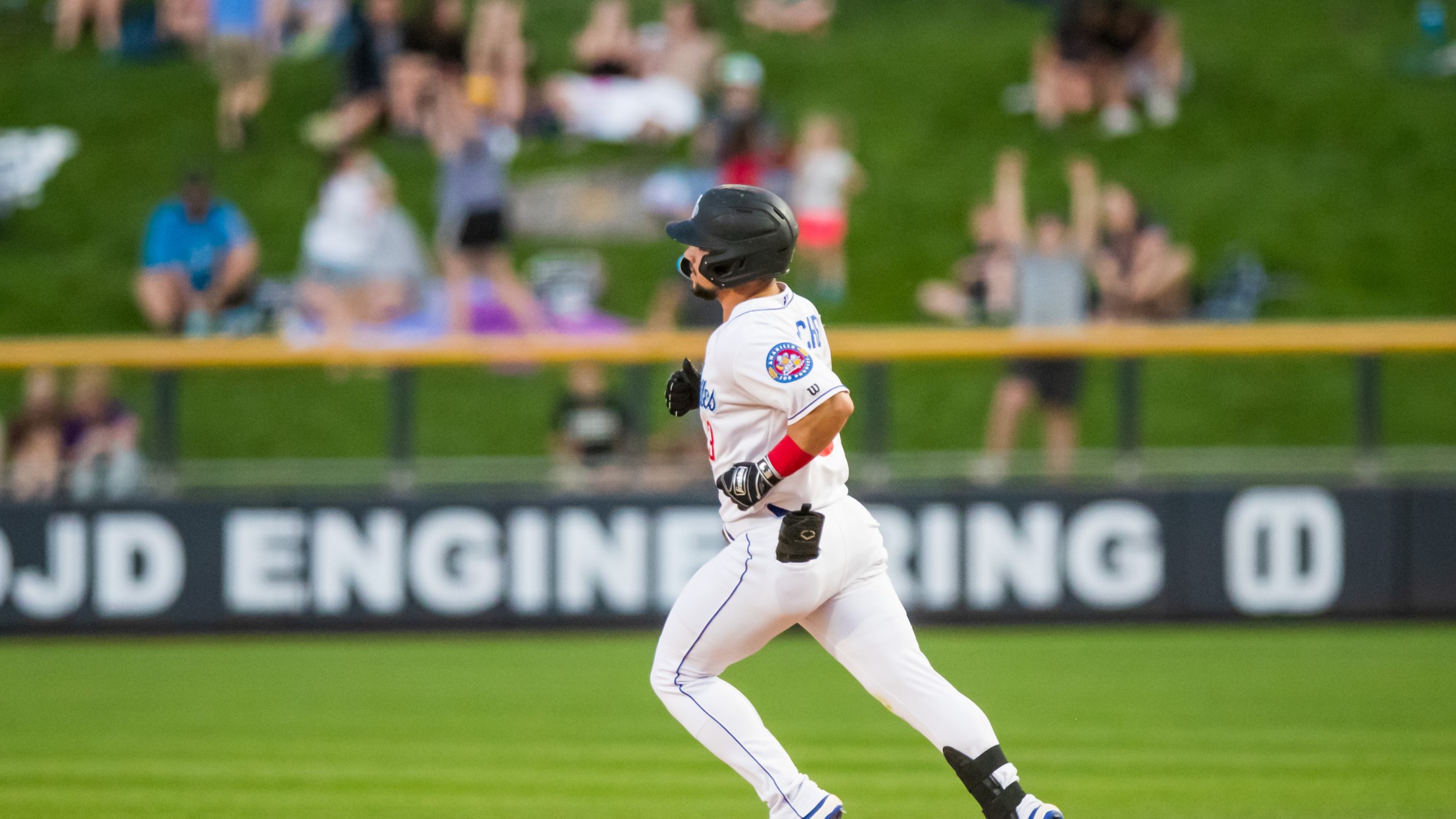 Amarillo, TEX – The Amarillo Sod Poodles (13-12) dropped game four of their series with the Midland RockHounds by a score of 4-2 on Friday night. In front of a crowd of more than 6,500, D-backs No. 10 rated prospect, RHP Brandon Pfaadt tossed 5.1 IP, allowing three earned runs
Soddies Trounce Missions To Start Homestand
Amarillo Sets Offensive Highs In 2022 After Barrage Of Runs, Hits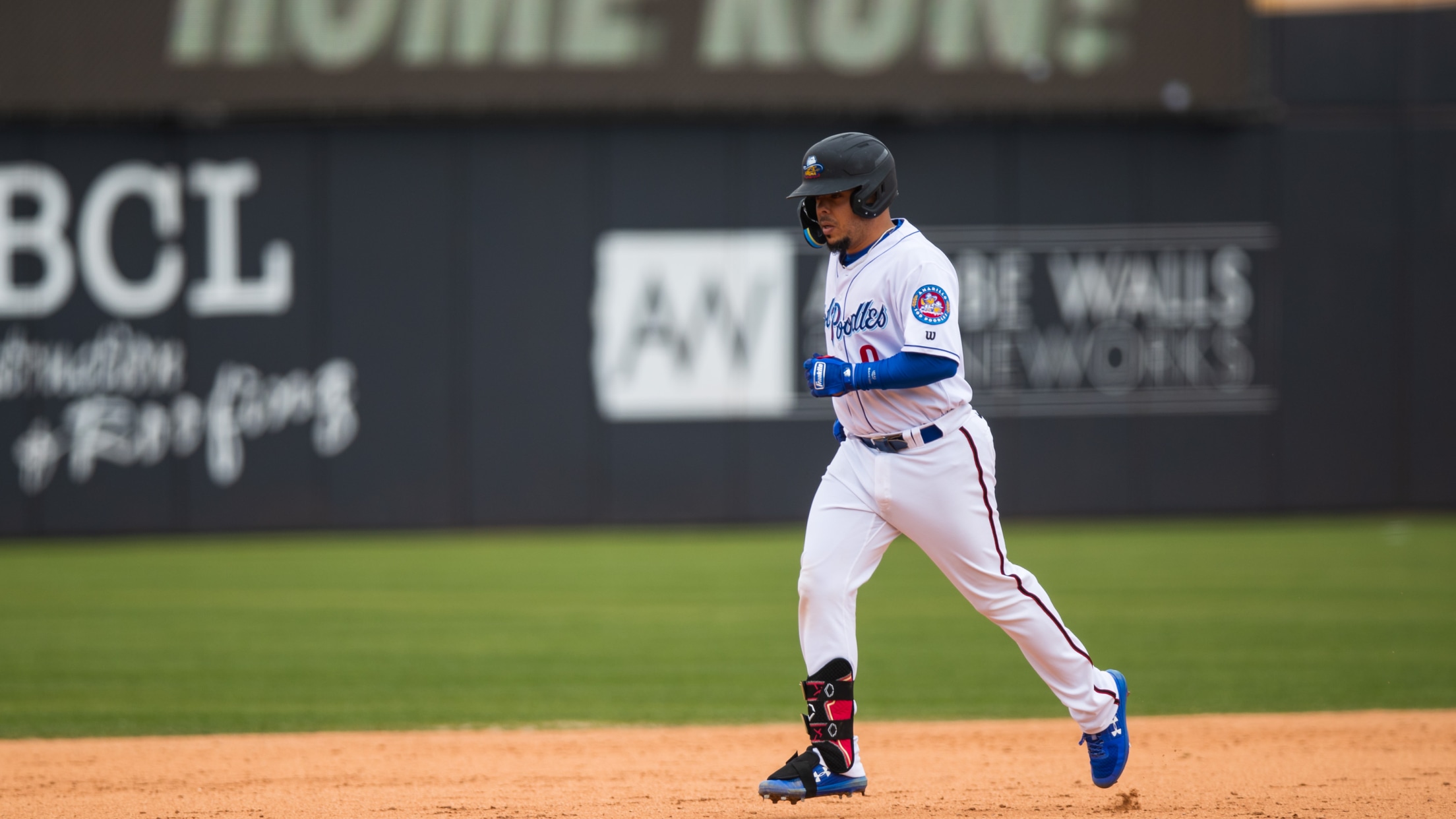 Amarillo, TX – The Amarillo Sod Poodles defeated the San Antonio Missions 19-10 on Tuesday morning at HODGETOWN in a marathon game that featured 31 combined hits and eight HR. Amarillo rewrote their 2022 record books, notching a season-high 19 runs, 16 hits, and four home runs, while also overcoming
Sod Poodles Open Road Trip With Late Rally Over Drillers
Soddies Take Game One Of Road Trip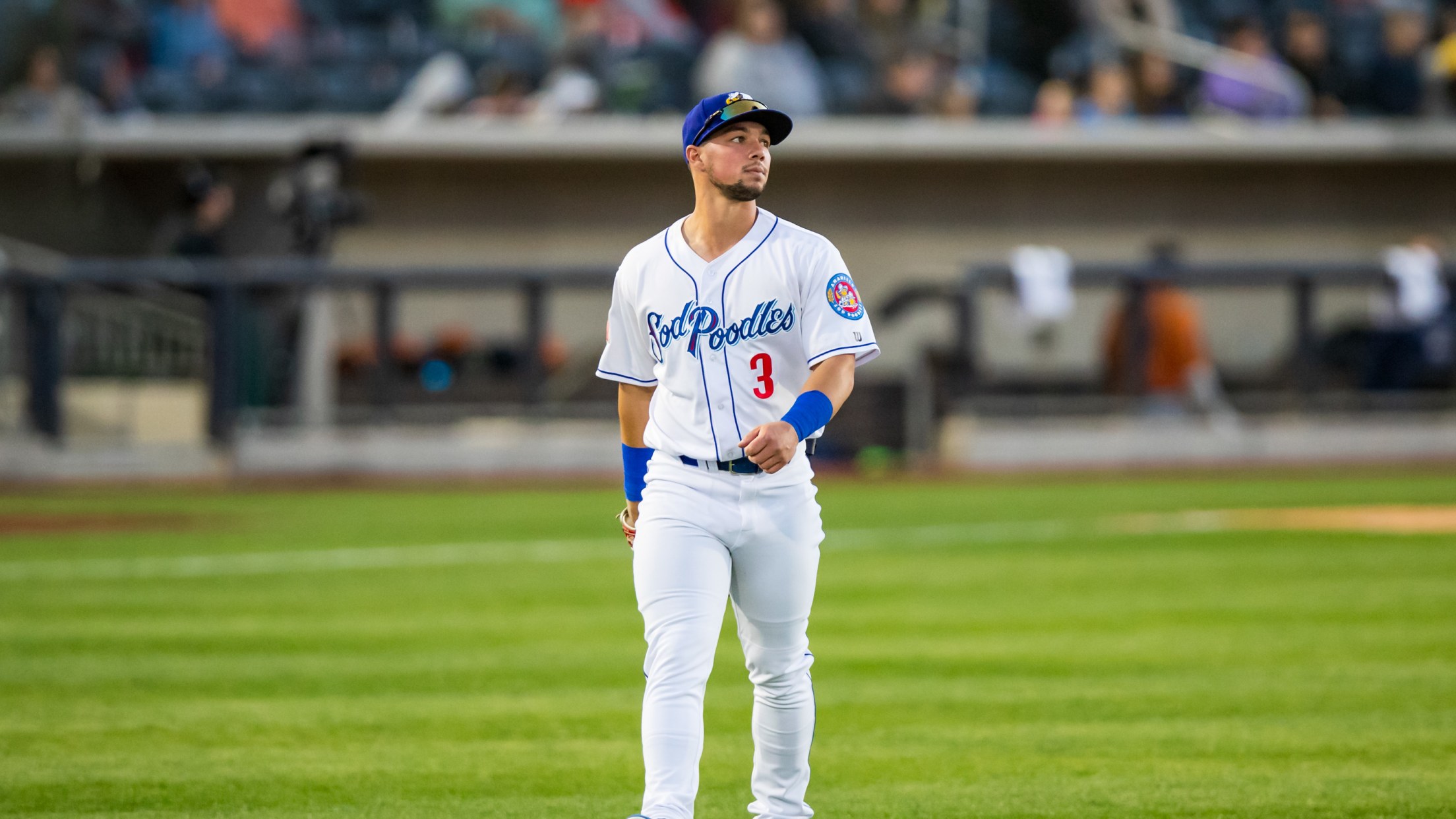 AMARILLO, Texas – The Amarillo Sod Poodles started their first road trip of the year with a comeback victory over the Tulsa Drillers at OneOK Field on Tuesday night. Each team's starting pitcher was off and running in their season debuts. D-backs' No. 10 rated farmhand, Brandon Pfaadt, allowed just
Amarillo Sod Poodles Opening Day Roster Revealed
Initial Roster Features Nine Of The Arizona Diamondbacks Top 30 Prospects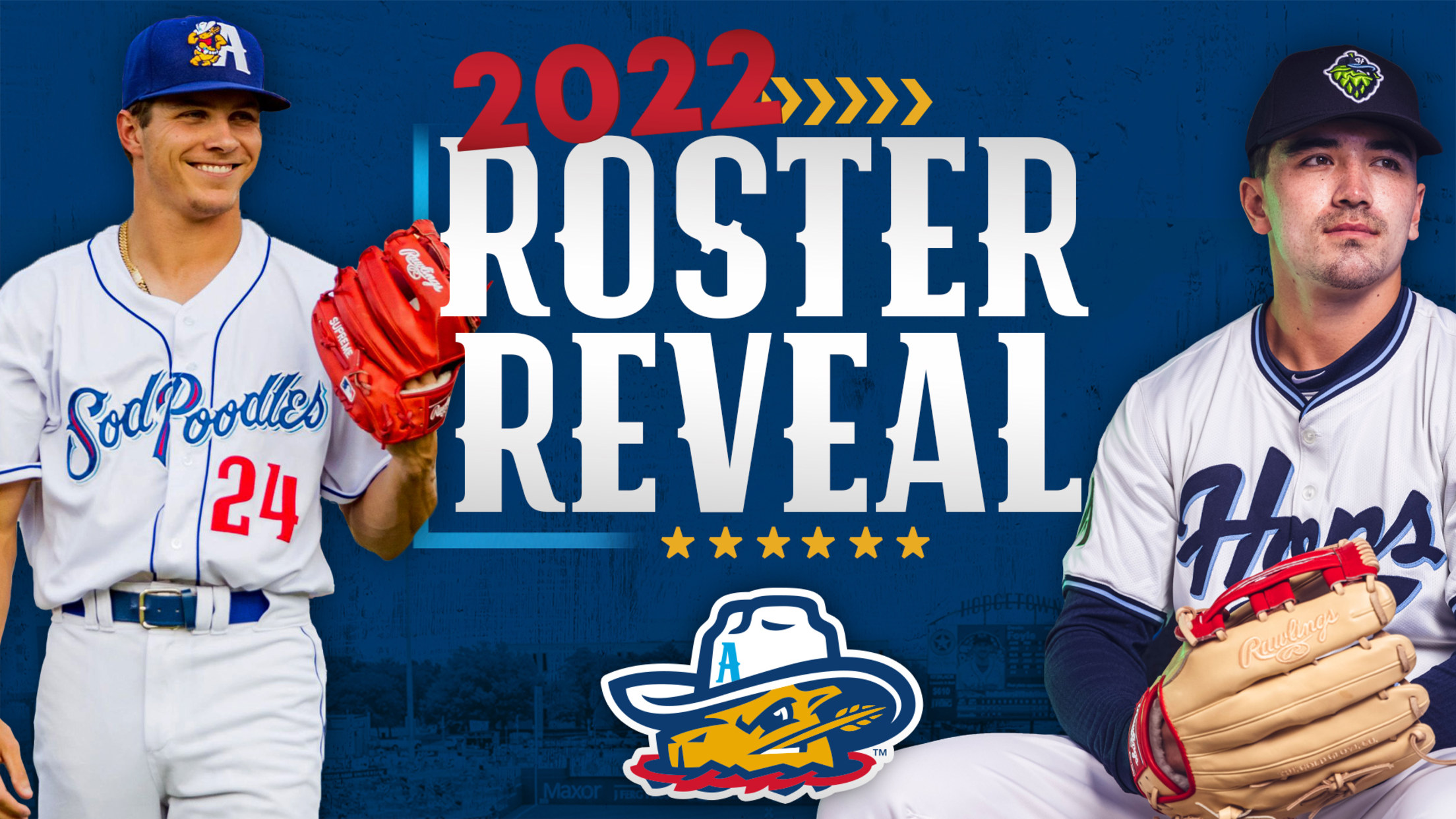 AMARILLO, Texas – Today, in conjunction with the Arizona Diamondbacks, The Amarillo Sod Poodles released their Opening Day roster for the 2022 season. The Sod Poodles begin the season with nine of the D-backs' current Top 30 prospects (MLB Pipeline), including outfielder Corbin Carroll, who is the No. 2 rated
Game Of The Year Ends With Garrett's Walk Off Home Run In 10th
2021 Season Ends On First Walk Off Home Run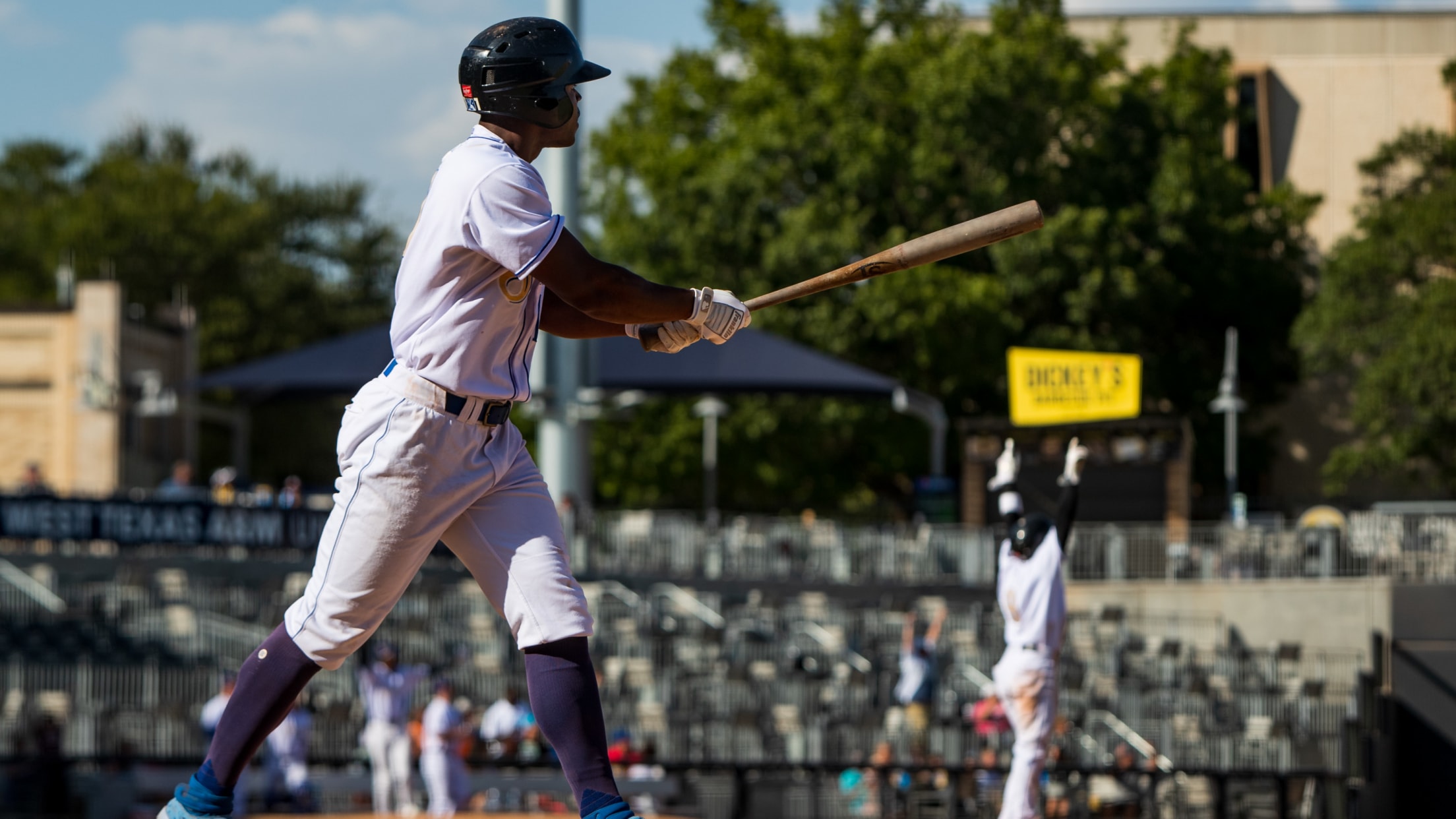 Sunday, September 19, 2021 vs. Frisco [TEX] Frisco RoughRiders (64-55) | Amarillo Sod Poodles (59-61) Amarillo, Texas — The Amarillo Sod Poodles won the season's finale over the Frisco RoughRiders 14-11 in dramatic fashion on Sunday afternoon. The back and fourth game saw 11 runs scored between the teams in
Garrett Adds Home Run And Two RBIs In 14-6 Loss To Riders
Garrett Leads The D-backs' Farm System In HR And RBI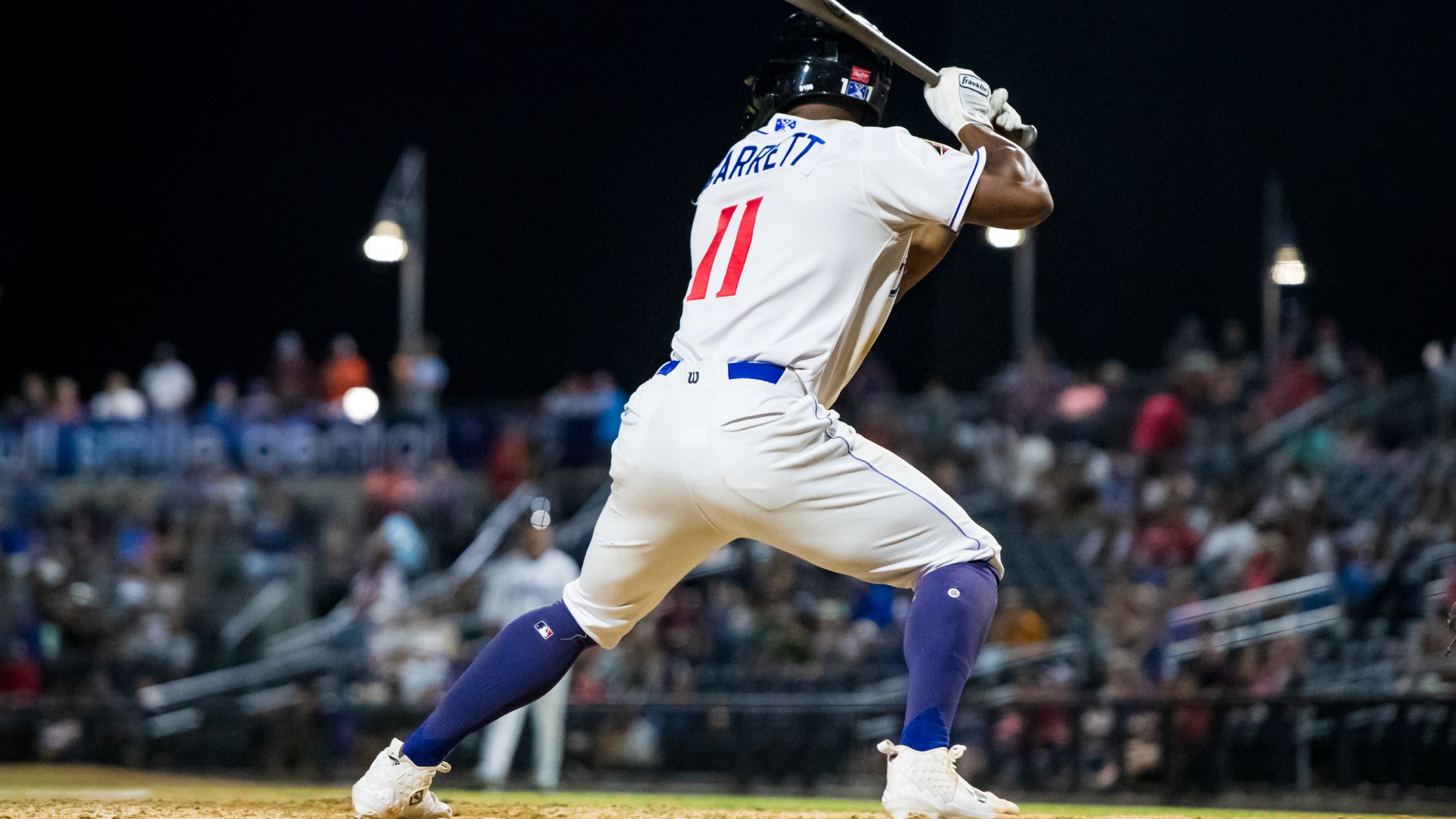 Tuesday, Sept. 14, 2021 Frisco RoughRiders (62-51) | Amarillo Sod Poodles (55-59) AMARILLO, Texas - Amarillo fell 14-6 to the Frisco RoughRiders in the series opener on Tuesday night. A back-and-fourth contest early took a turn in Frisco's favor in the later frames. Arizona Diamondbacks No. 26 rated prospect Brandon
Soddies Walk Off In 10th, Earn Second Straight Win Over Tulsa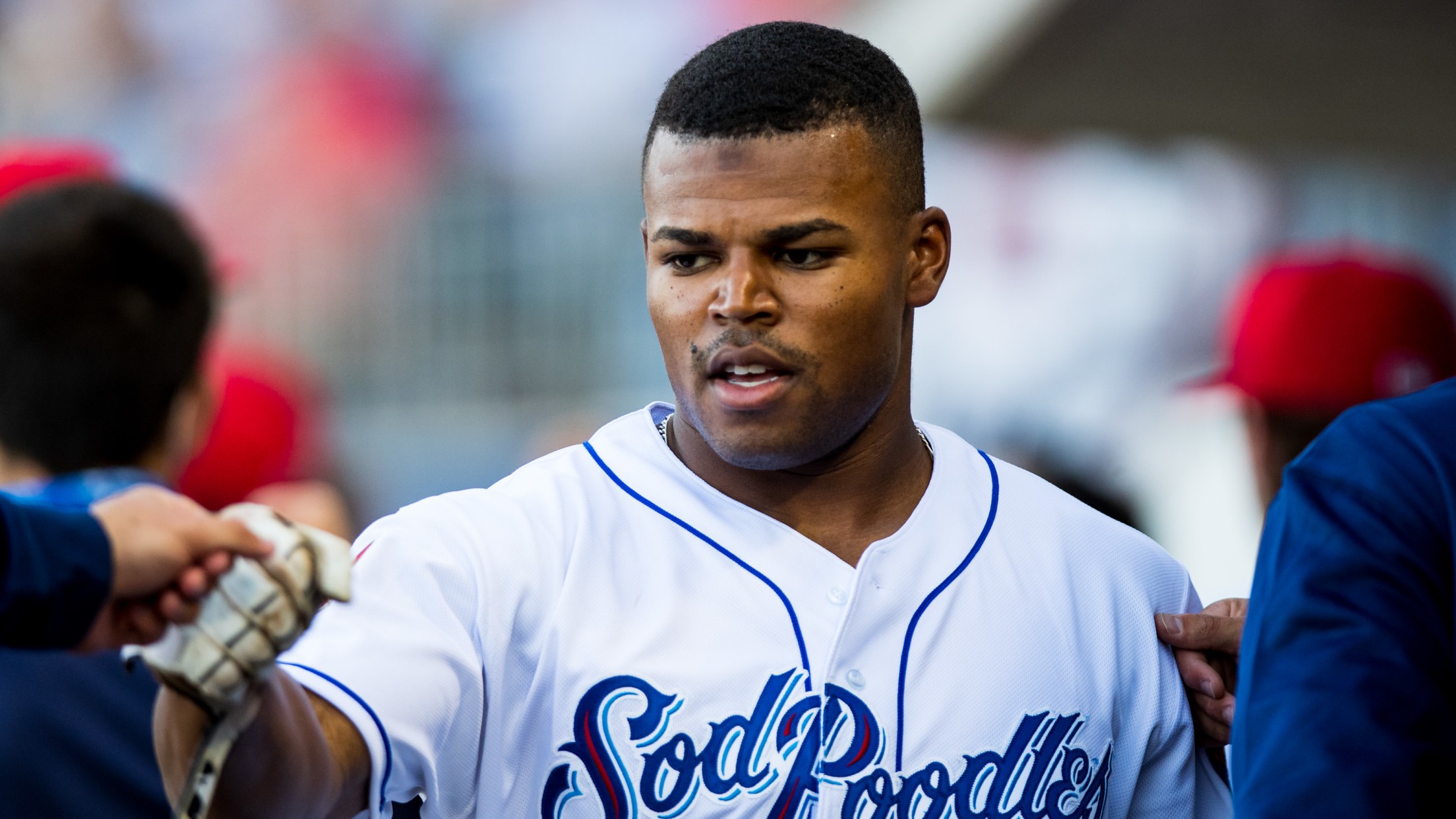 Wednesday, September 8, 2021 vs. Tulsa [LAD] Tulsa Drillers (58-52) | Amarillo Sod Poodles (53-56) The Amarillo Sod Poodles walked off in the 10th inning Wednesday night at HODGETOWN to defeat the Tulsa Drillers 6-5 courtesy of Stone Garrett's line-drive double. The extra-inning victory marked the second consecutive victory against
Sod Poodles Rally Late To Defeat Missions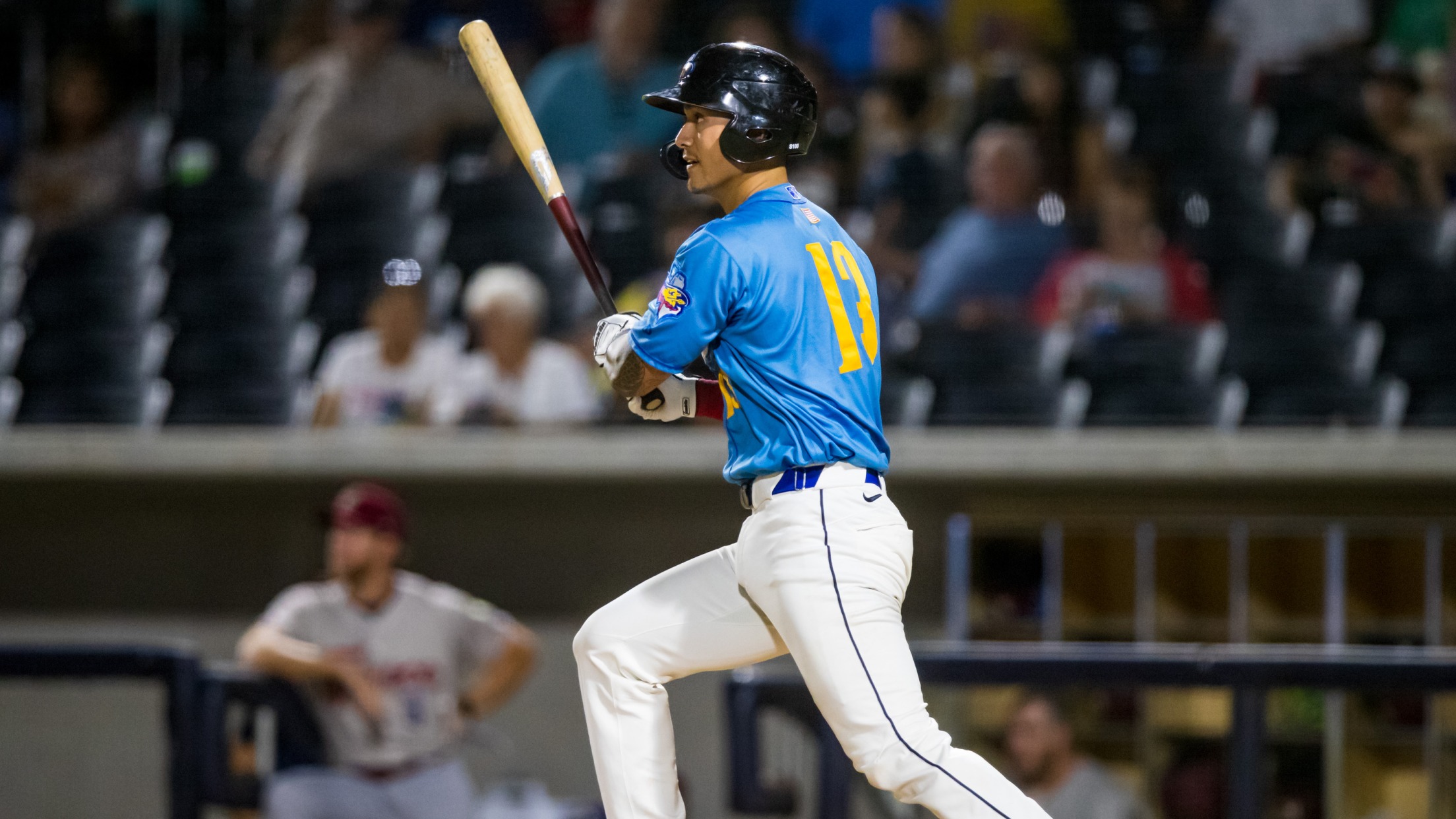 Thursday, September 2, 2021 at San Antonio [SD] Amarillo Sod Poodles (49-55) | San Antonio Missions (50-55) San Antonio, Texas — The Sod Poodles battled late with four unanswered runs to defeat the San Antonio Missions Thursday night by a final score of 6-5. After leading through five frames, the
Amarillo Slugs Their Way To 15-1 Victory Over Frisco
Seven Of Nine Amarillo Starters Have Multi-Hit Game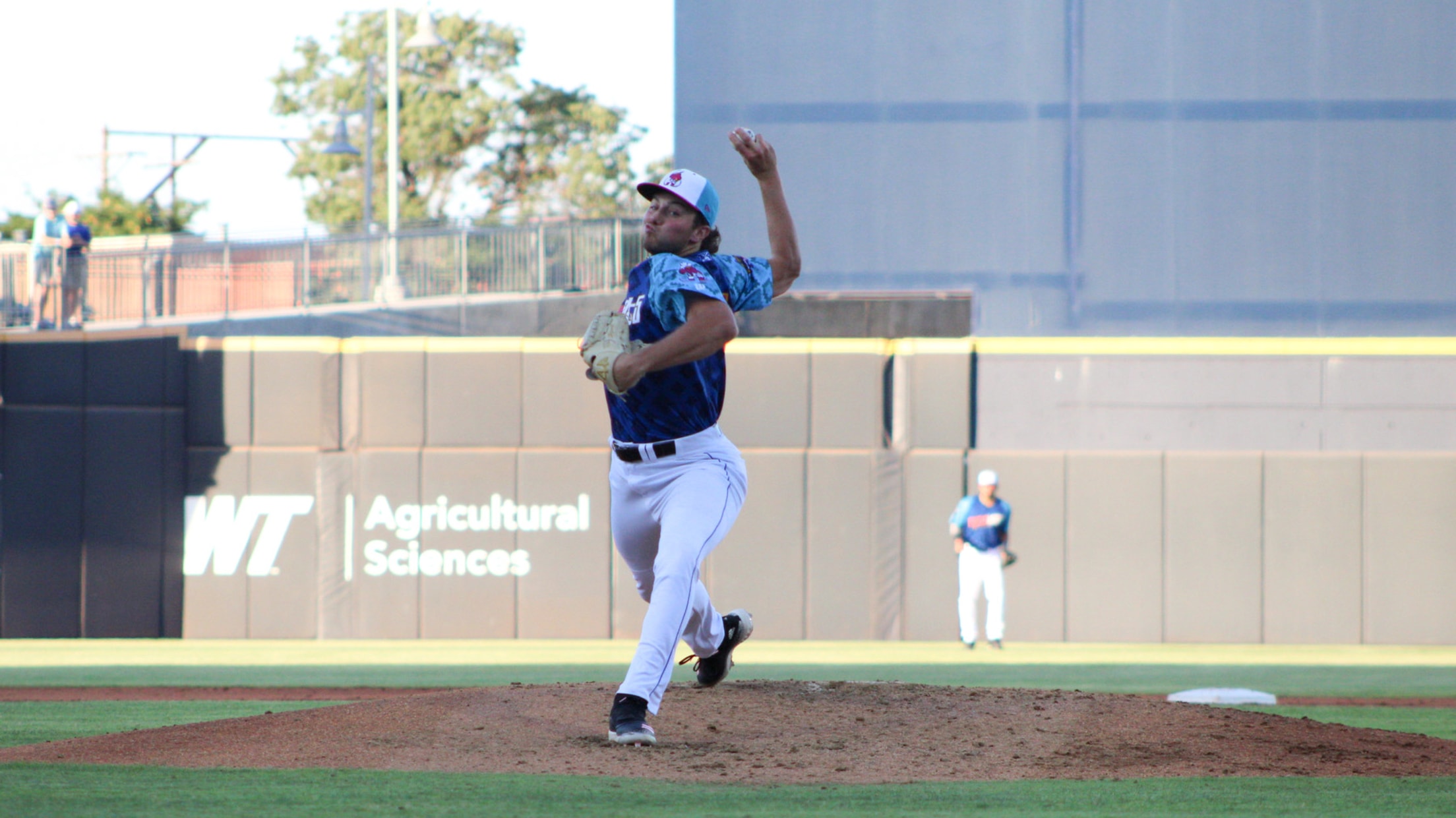 Wednesday, August 25, 2021 vs. Frisco RoughRiders [TEX] Frisco RoughRdiers (56-41) | Amarillo Sod Poodles (44-53) Amarillo, Texas — The Pointy Boots de Amarillo overpowered the Frisco RoughRiders en route to a 15-1 win on Wednesday night. Amarillo had five home runs on 19 total hits in the victory. One