Toolshed: MiLB playoff tales for Dodgers, Rays
World Series stars could lean on early postseason experience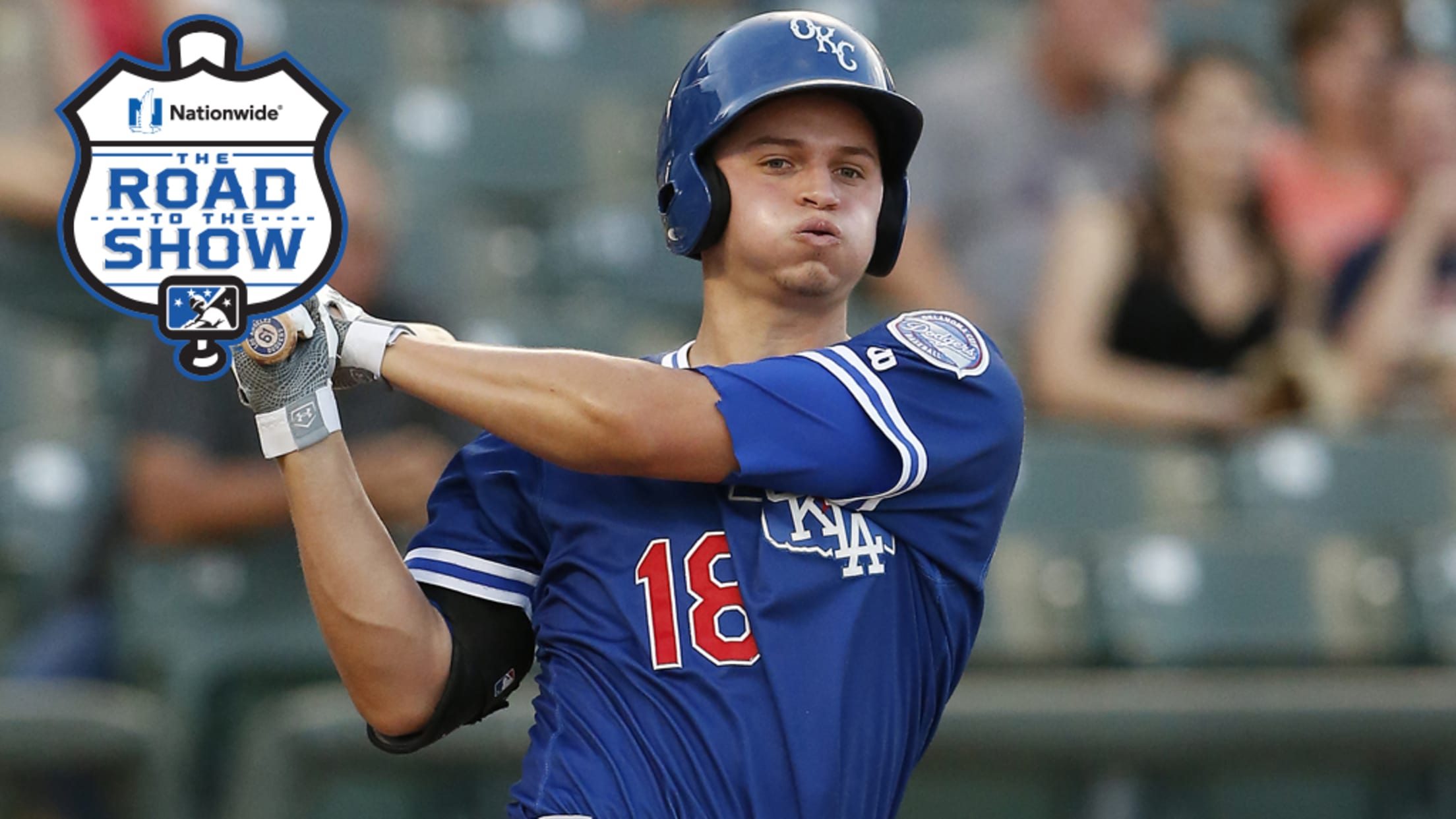 The Minor League regular season is all about development. The Minor League postseason, well, that's about getting a ring (and, sure, continuing to develop). While MiLB playoffs can serve as a reward at the end of a 140-plus-game slog, they also allow players to gain experience in tense situations in
Arozarena makes ALCS MVP history with Rays
Rays No. 19 prospect also breaks rookie postseason homer record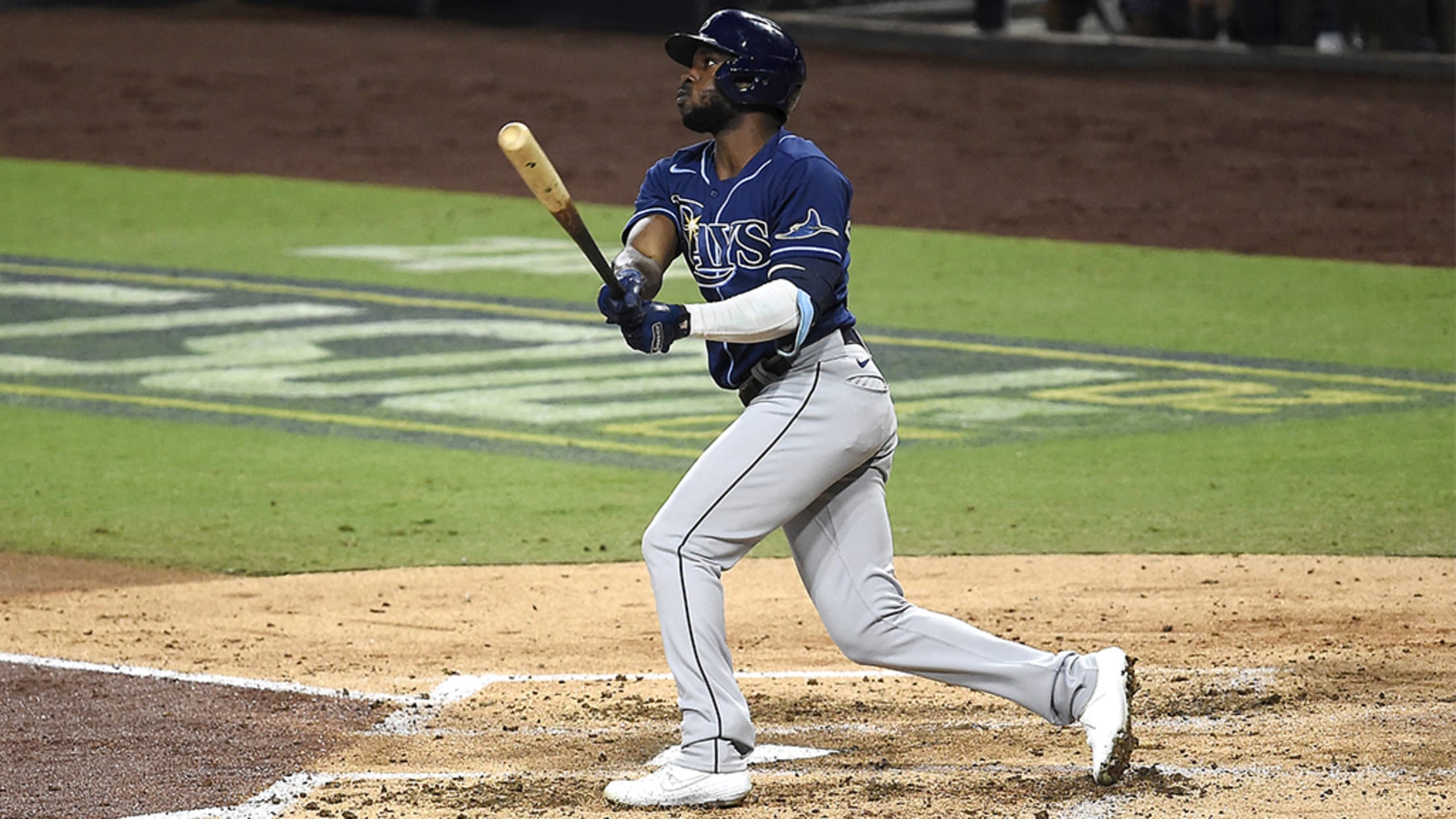 Randy Arozarena did it again. The Rays' No. 19 prospect clubbed a two-run homer in the first inning of Saturday's Game 7 contest between Tampa Bay and Houston, setting the tone early as the Rays went on to defeat the Astros 4-2 and advance to the World Series for the
Toolshed: Rays' Hulsizer finds grass greener
Former Dodgers slugger has spent time in pair of playoff systems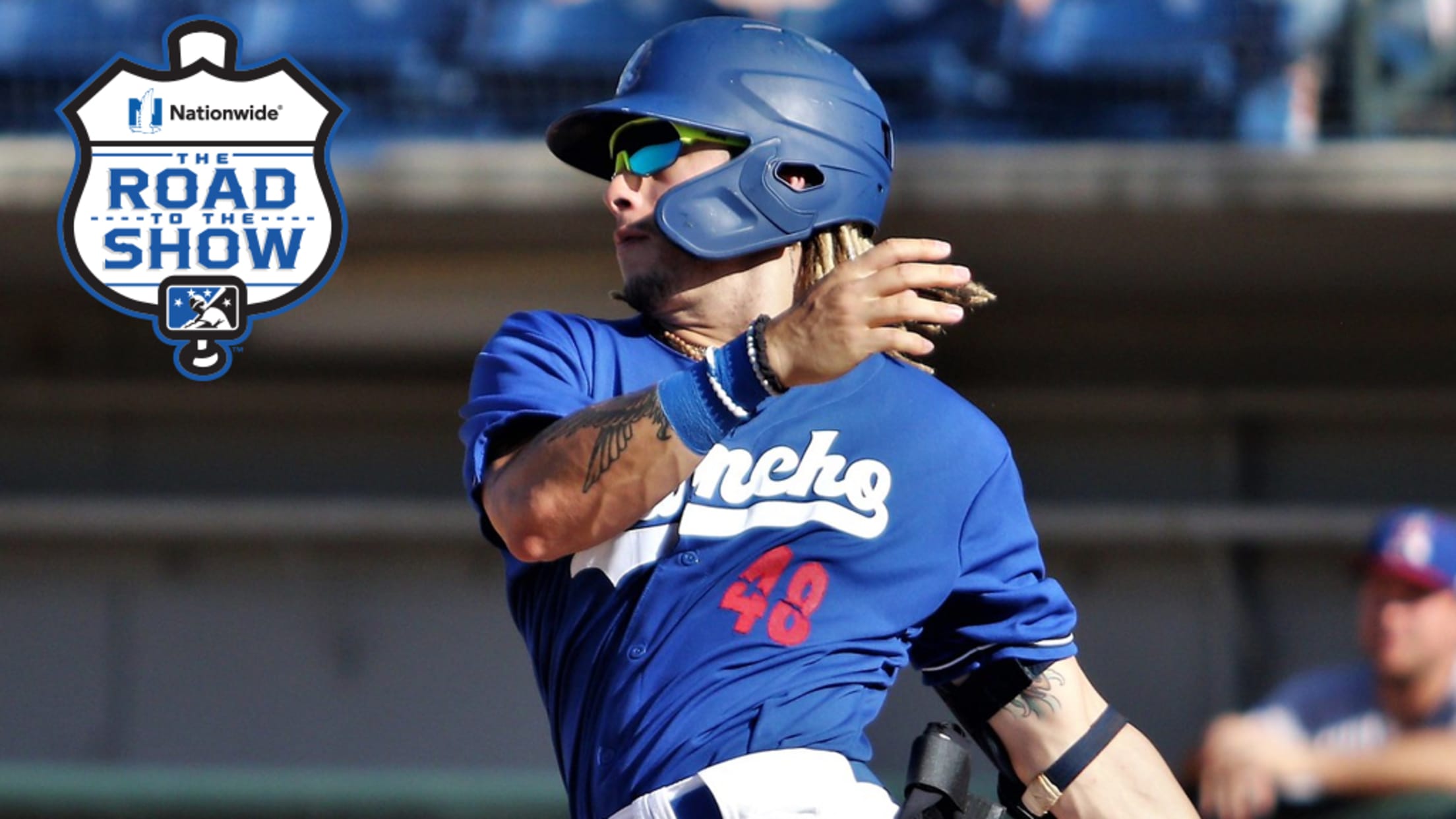 Successful teams don't often trade with each other. The market works thusly -- there are buyers and there are sellers. Buyers attempt to strengthen their squads for a lengthy postseason run; sellers lurk near the bottom of the standings and are willing to part with players to stock up their
Garcia, Astros survive Arozarena's latest fireworks
Astros No. 13 prospect posts two zeros in start; slugger ties record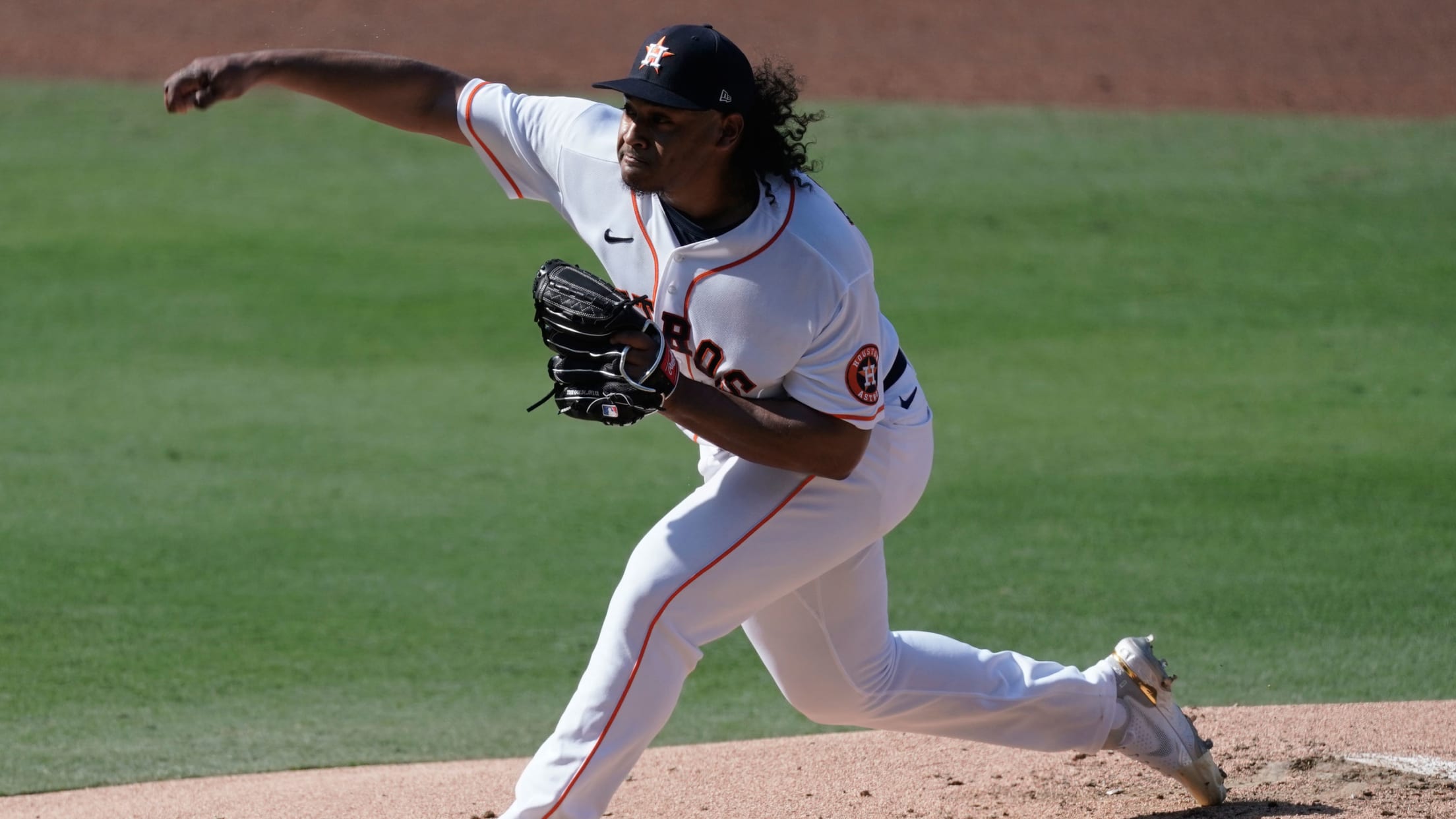 Luis Garcia gave the Astros exactly what they needed from him in a win-or-go-home scenario Thursday. Houston's No. 13 prospect worked around two walks and a hit batsman while fanning one in two scoreless frames as the Astros survived the latest power display by Tampa Bay's No. 19 prospect Randy
Arozarena keeps slugging for Tampa Bay
No. 19 Rays prospect mashes fifth dinger of postseason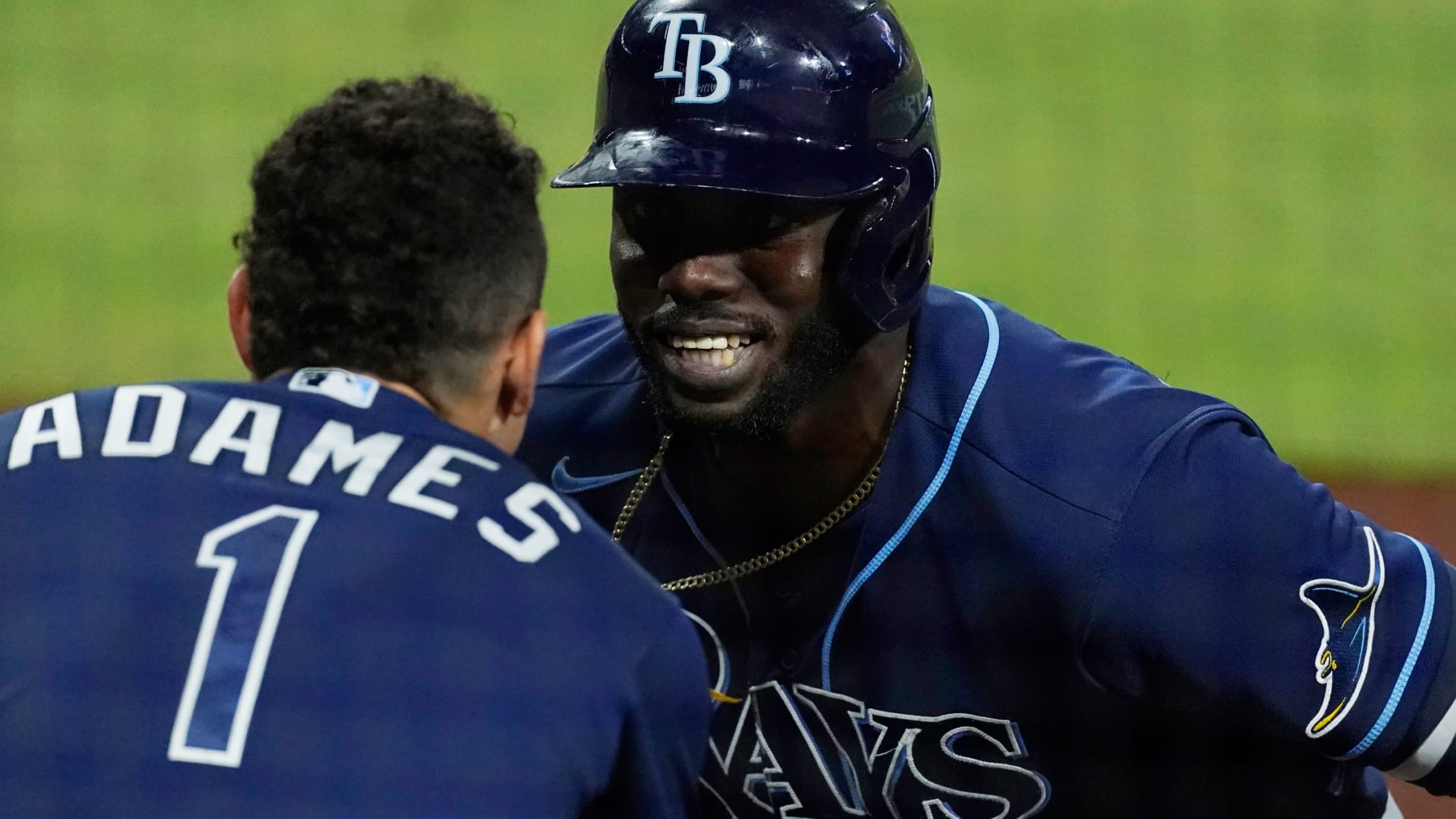 There's being in the middle of a hot streak, and then there's what Randy Arozarena has been doing this postseason. Tampa Bay's No. 19 prospect blasted a two-run homer in the fourth inning, but the Rays fell, 4-3, to the Astros in Game 4 of the American League Championship Series
Hits just keep on coming for Rays' Arozarena
Tampa Bay's No. 19 prospect posts fifth multi-hit effort of playoffs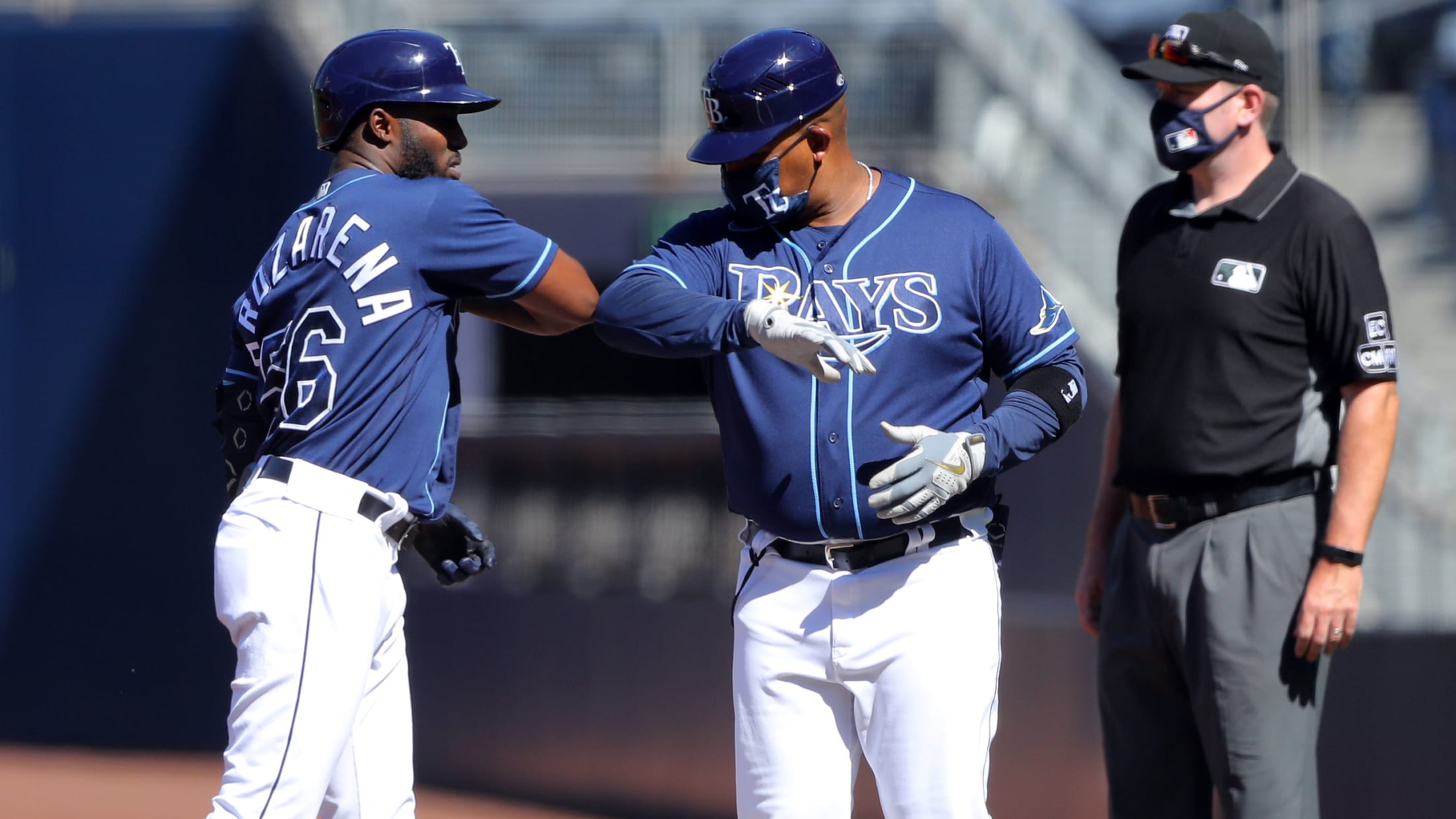 His team may be seven wins shy of a World Series title, no one would blame Randy Arozarena for wanting the 2020 season to go on forever. Buoyed by two more hits from one of baseball's hottest hitters, Tampa Bay doubled up Houston, 4-2, on Monday to take a 2-0
Arozarena remains electric for Rays
No. 19 prospect launches fourth homer of postseason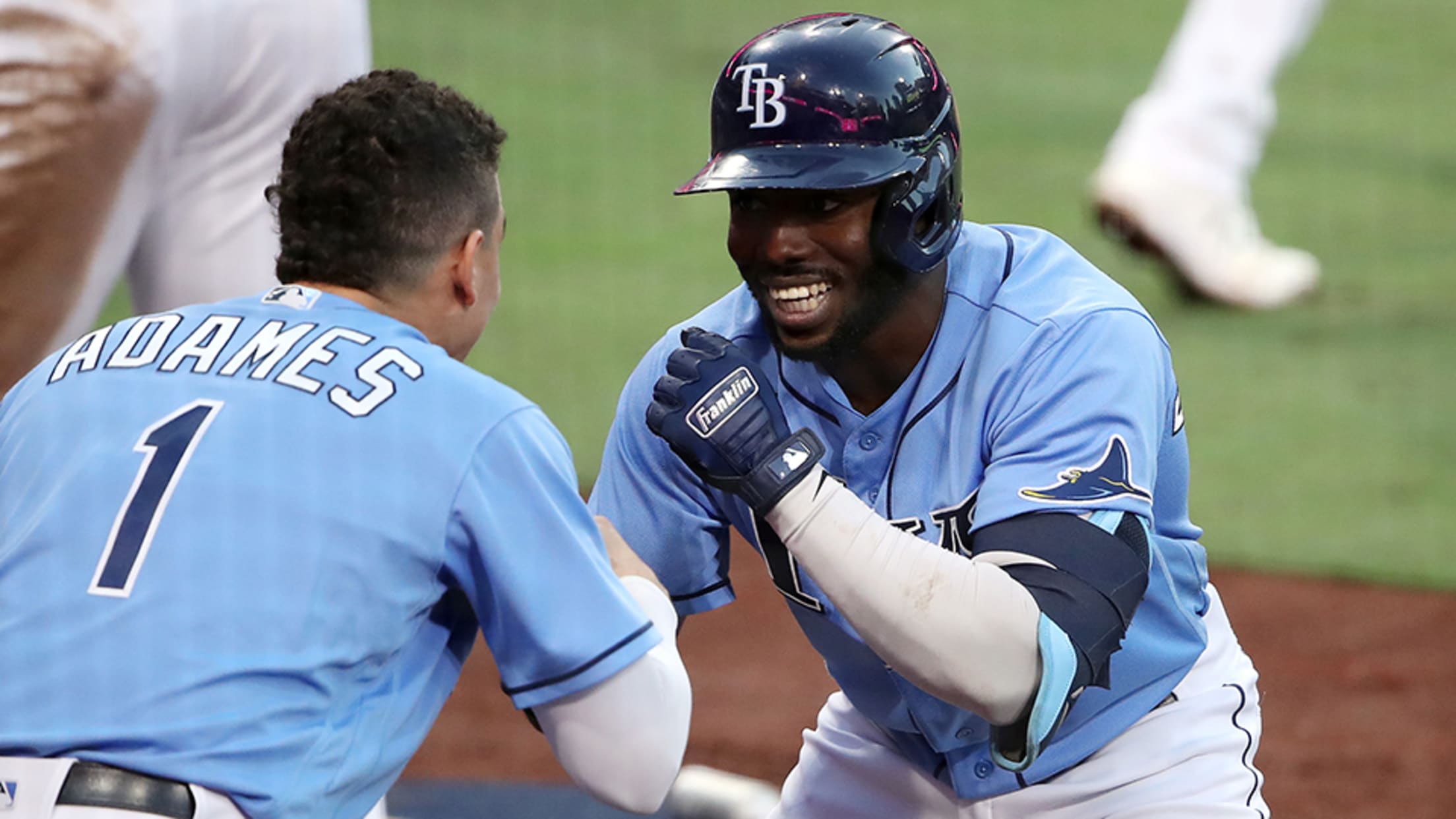 He did it again. Randy Arozarena homered for the fourth time this postseason, smacking a solo shot that put Tampa Bay on the board en route to a 2-1 victory over the Astros in Game 1 of the American League Championship Series. "He's having a lot of fun right now,''
The Show Before the Show: Episode 279
Rays' Goss discusses time in instructs, development in 2020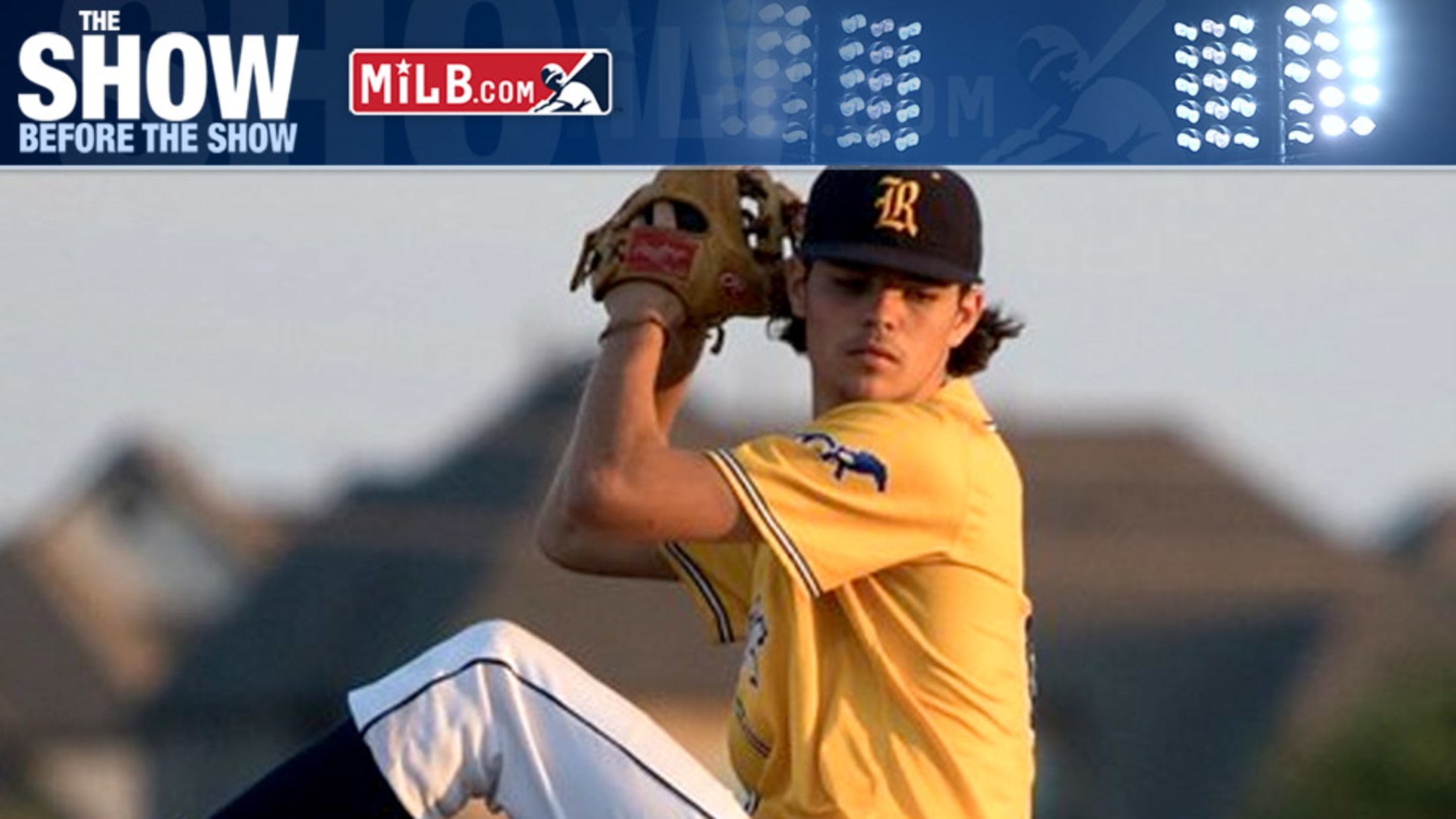 Check out the latest episode of The Show Before the Show, MiLB.com's official podcast. A segment rundown is listed below, in case you want to skip to a particular section. Like the podcast? Subscribe, rate and review "Minor League Baseball podcast" on iTunes. The podcast is also available via Spotify,
This time, Arozarena's power pays off for Rays
Tampa Bay's No. 19 prospect homers on another multi-hit night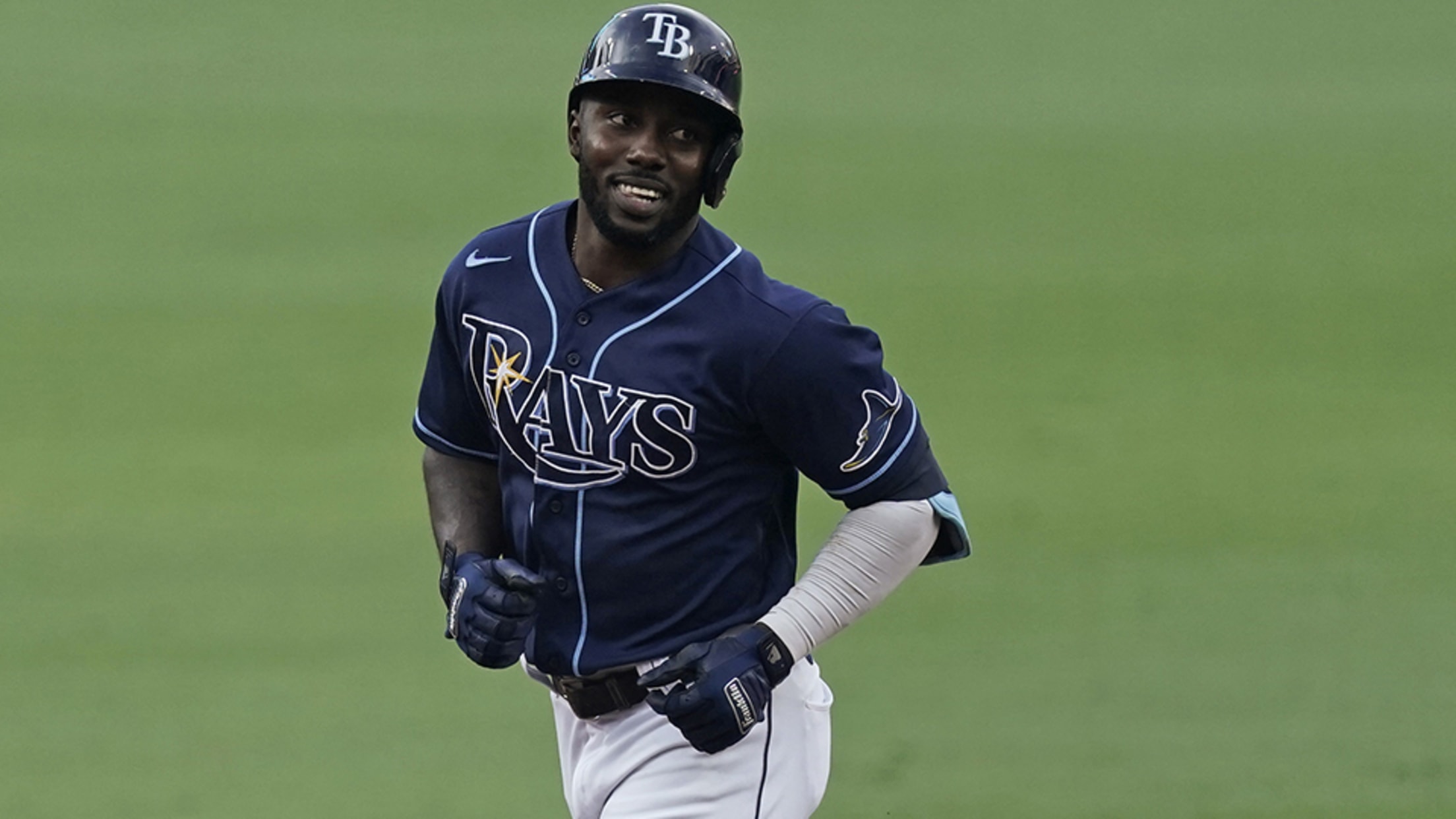 Randy Arozarena keeps hitting, and Tuesday's effort helped pull his team even in the series. A night after homering in a three-hit performance, Tampa Bay's No. 19 prospect belted another long ball and added a single to help lead the Rays to a 7-5 win over the Yankees, leveling their
Rays' Arozarena a hit in postseason play
Club's No. 19 prospect goes yard, ties career high with three hits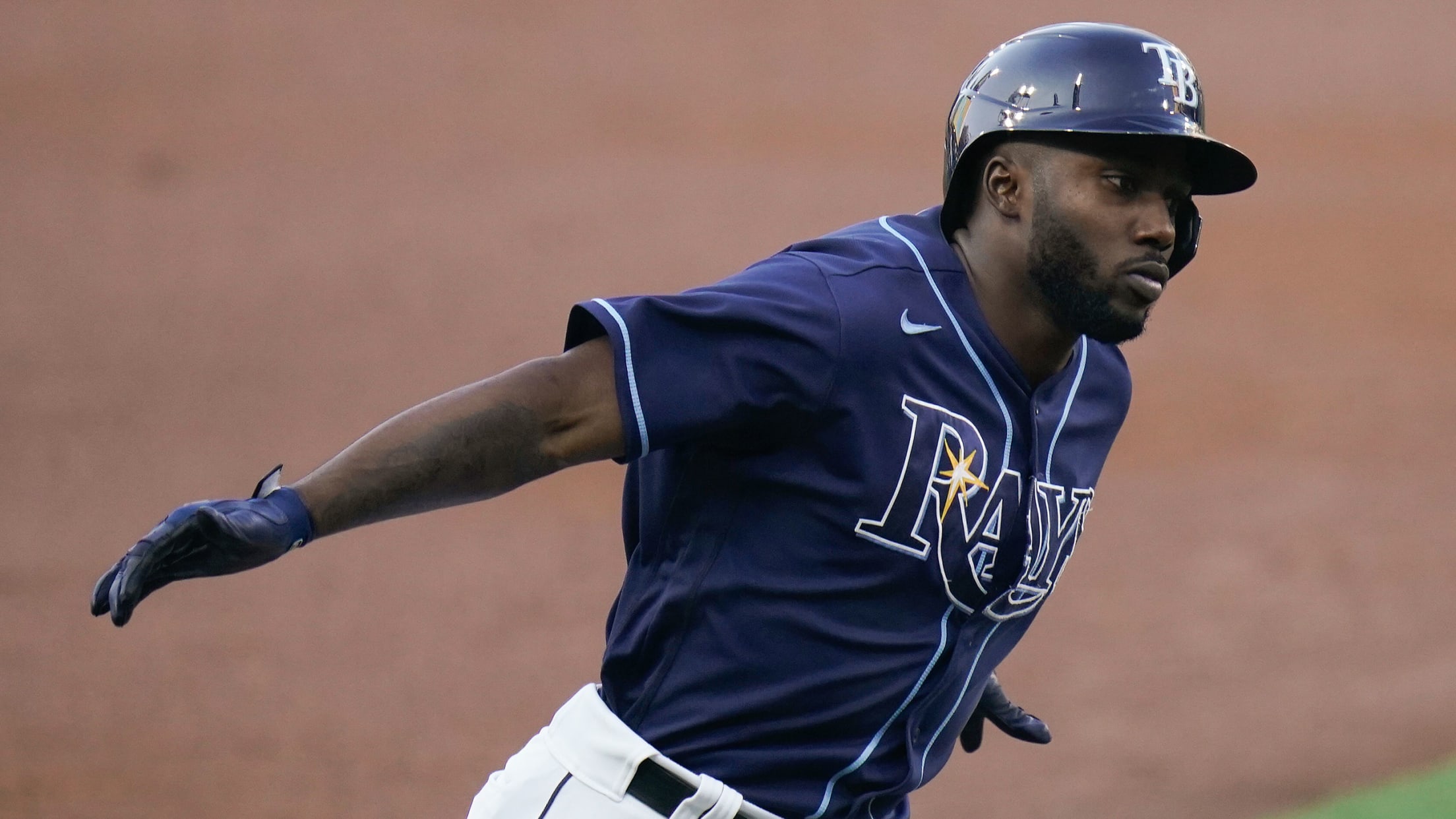 Randy Arozarena might have been a relative unknown to Tampa fans even a month ago. That's not the case anymore. The No. 19 Rays prospect homered, singled twice and scored two runs, but it wasn't enough to overcome the four Yankee home runs that propelled the Bronx Bombers to a
The Road to The Show™: Shane Baz
Right-hander thriving since being acquired by Rays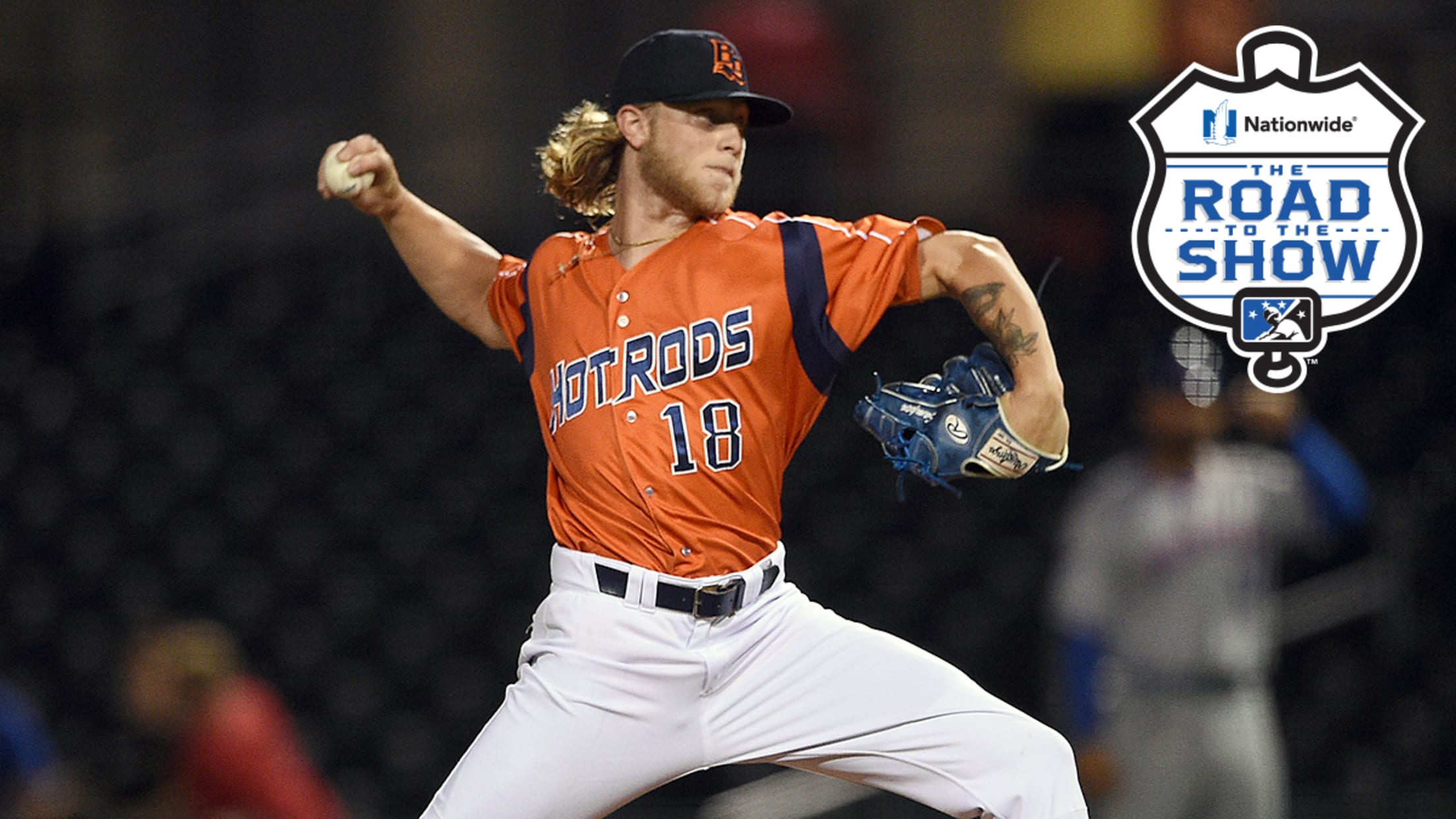 Each week, MiLB.com profiles an elite prospect by chronicling the steps he's taken to reach the brink of realizing his Major League dream. Here's a look at Tampa Bay Rays right-hander Shane Baz. For more player journeys on The Road to The Show, click here.
Rays' Arozarena makes postseason splash
No. 19 prospect triples, scores run in Game 1 win over Jays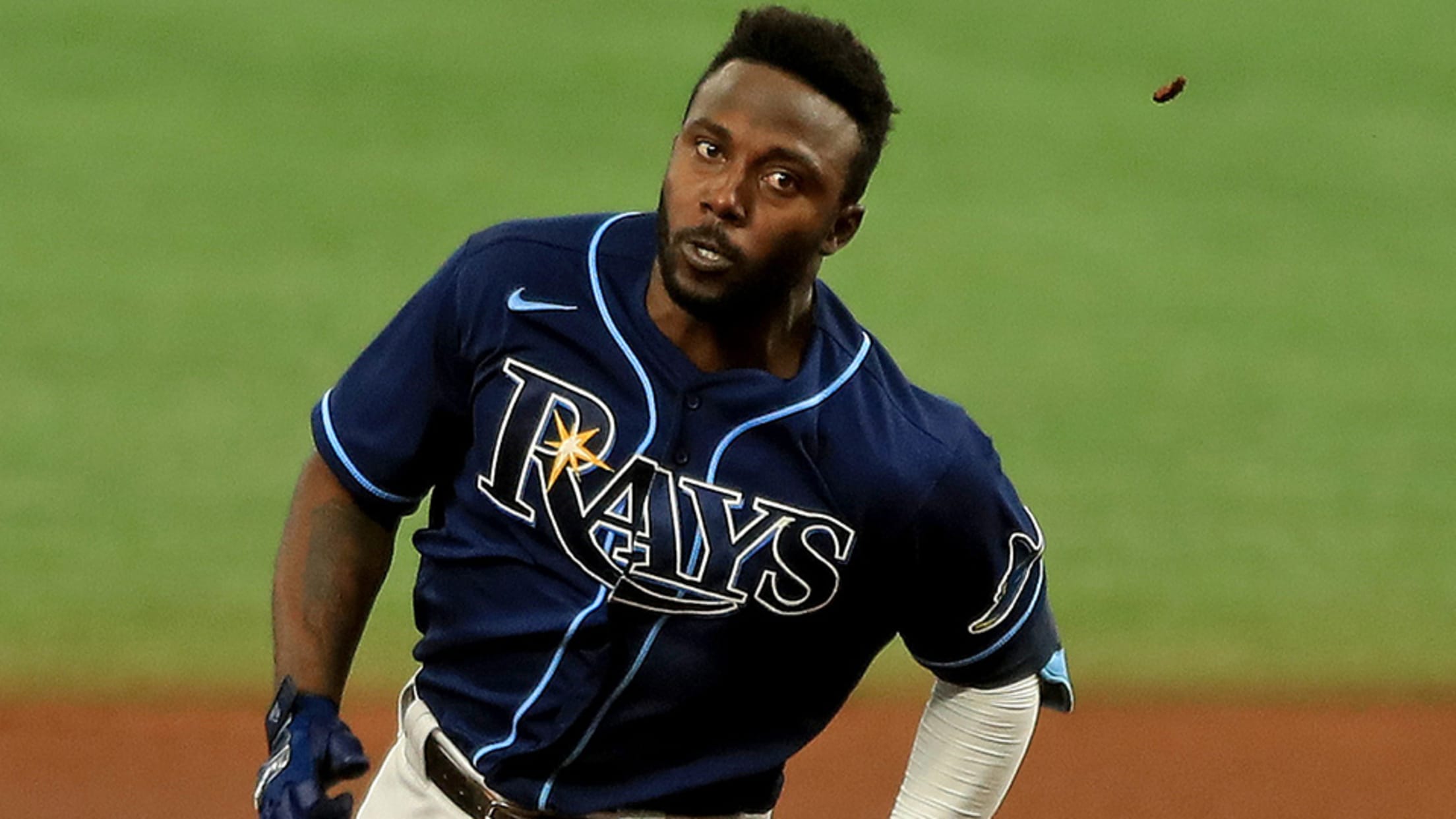 Randy Arozarena is no stranger to postseason success. The 19th-ranked Rays prospect was an integral part of Triple-A Memphis' run to the Pacific Coast League championship in 2018. Arozarena started all eight playoff games for the Redbirds that year and posted a .407/.485/.741 slash line with a pair of homers,
Arozarena amazes as Rays clinch division
No. 19 prospect homers twice; Tampa Bay locks up AL East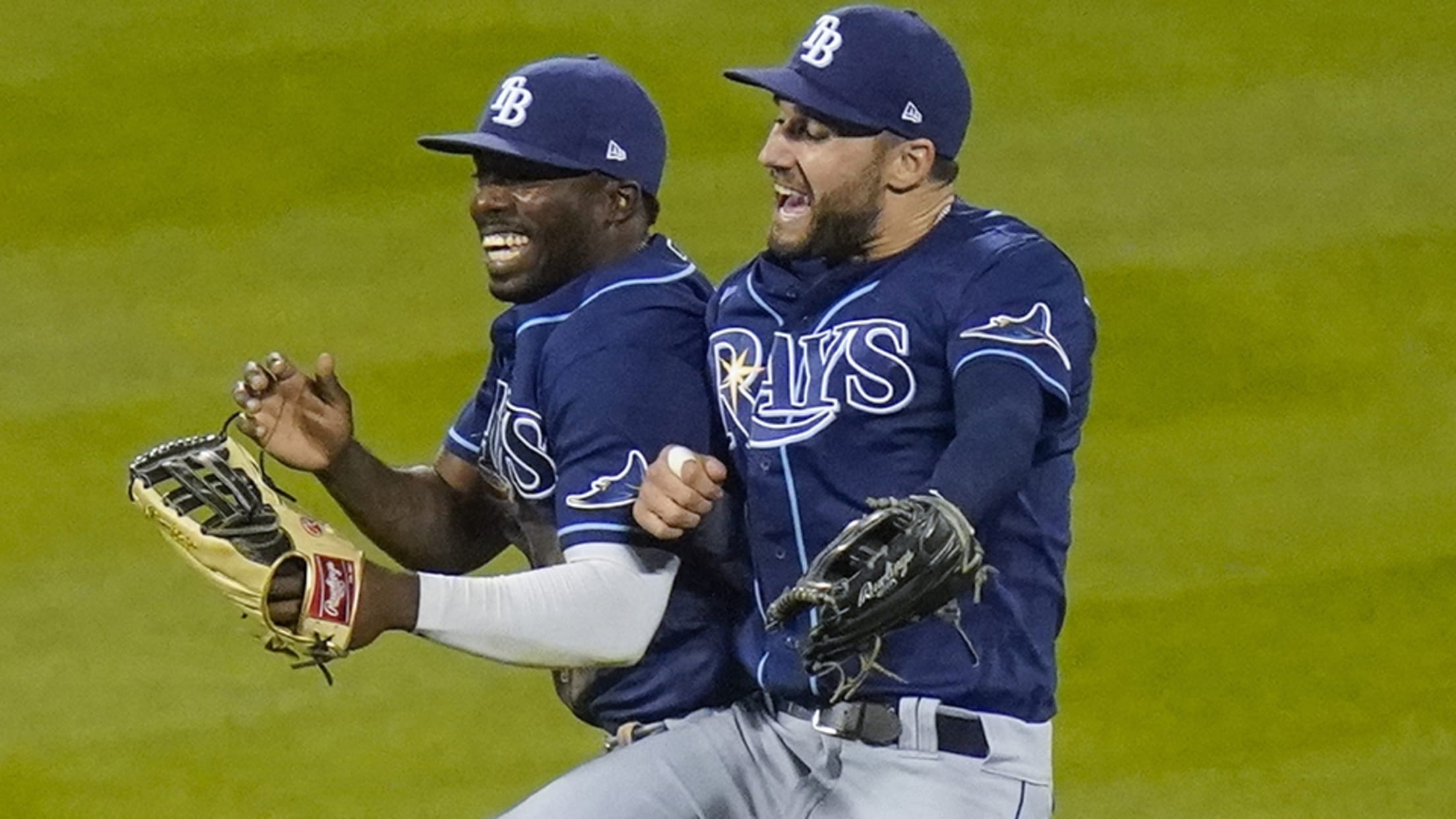 On the verge of clinching their first division title since 2010, the Tampa Bay Rays were looking for a celebration. Randy Arozarena was the perfect party planner.
Royals acquire prospect Fox in trade with Rays
Kansas City picks up speedy, switch-hitting infielder for Phillips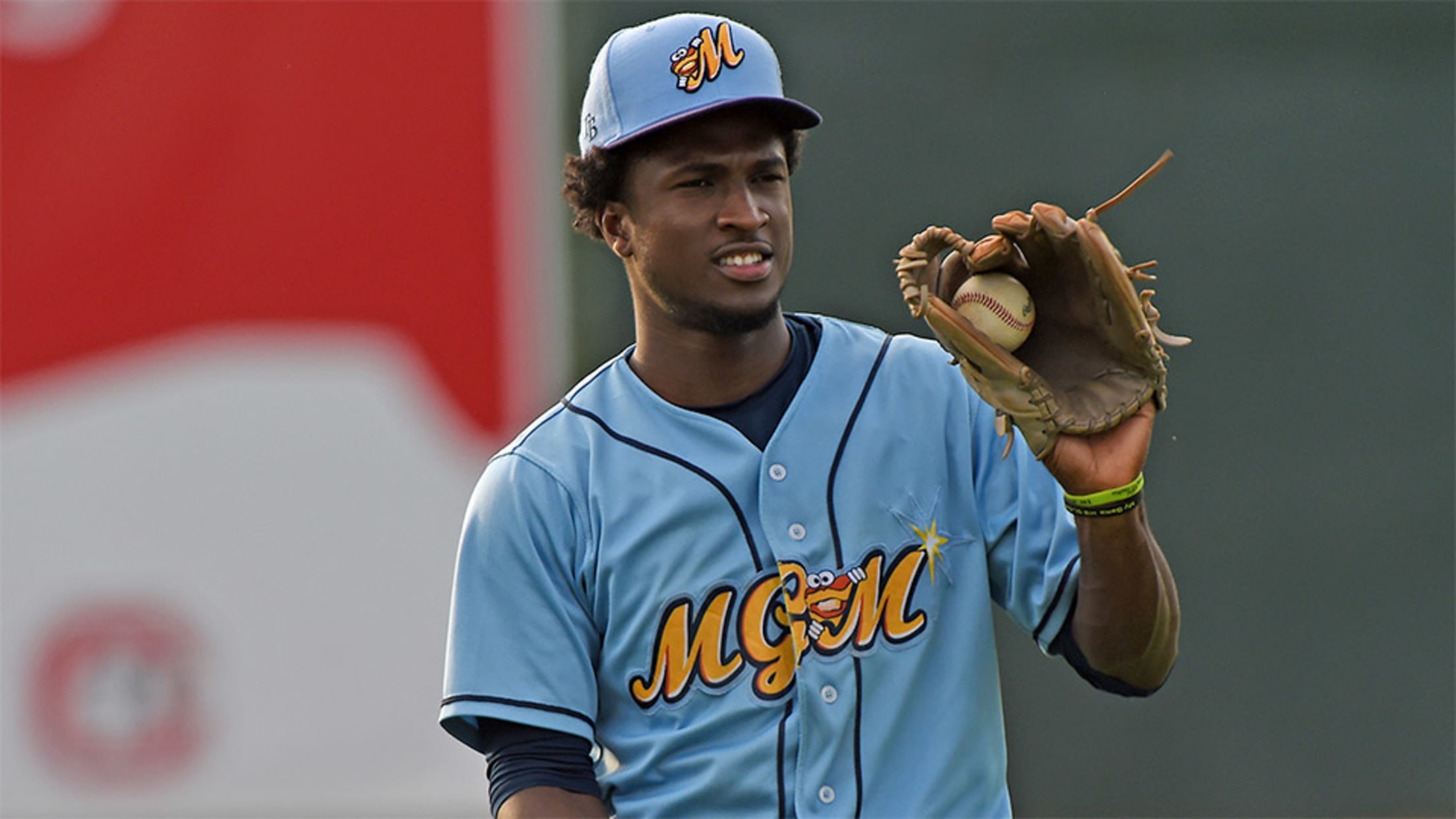 It isn't Gotham, but Lucius Fox is bringing his impressive tools to Kansas City. The Royals acquired the switch-hitting infielder from the Rays on Thursday in exchange for Major League outfielder Brett Phillips, both clubs announced. Fox was Tampa Bay's No. 26 prospect at the time of the deal and
Toolshed: Who will make the next big leap?
Candidates that could climb from Class A Advanced straight to MLB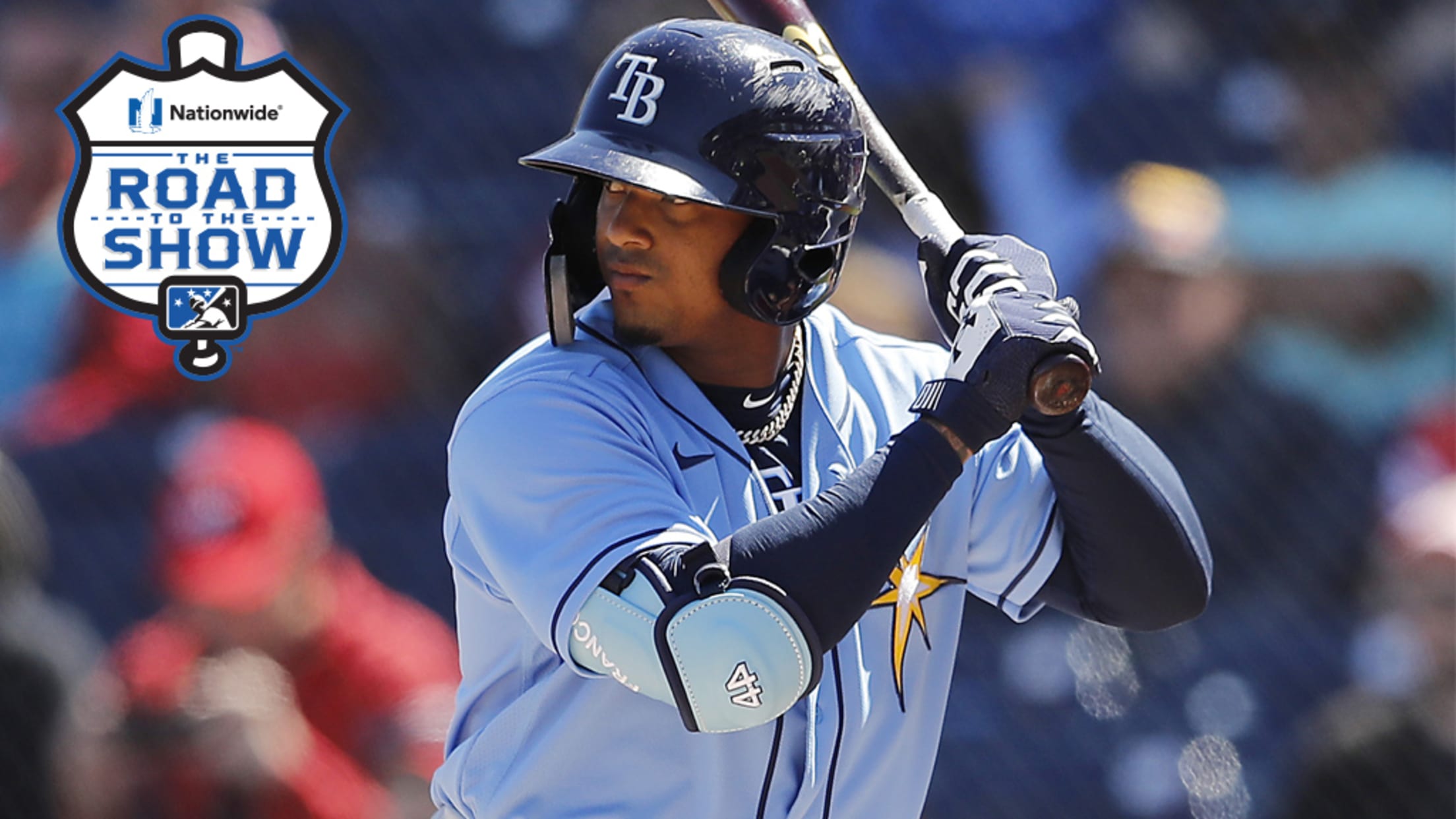 Seth Romero recently became the latest example of a mini-trend taking place during the 2020 Major League season, yet there was still an element of awe involved. The Nationals purchased the contract of their No. 11 prospect/2017 first-rounder Thursday, and he made his MLB debut the same day. But it
Rays' McKay shut down with shoulder issue
No. 16 overall prospect expected to miss seven to 10 days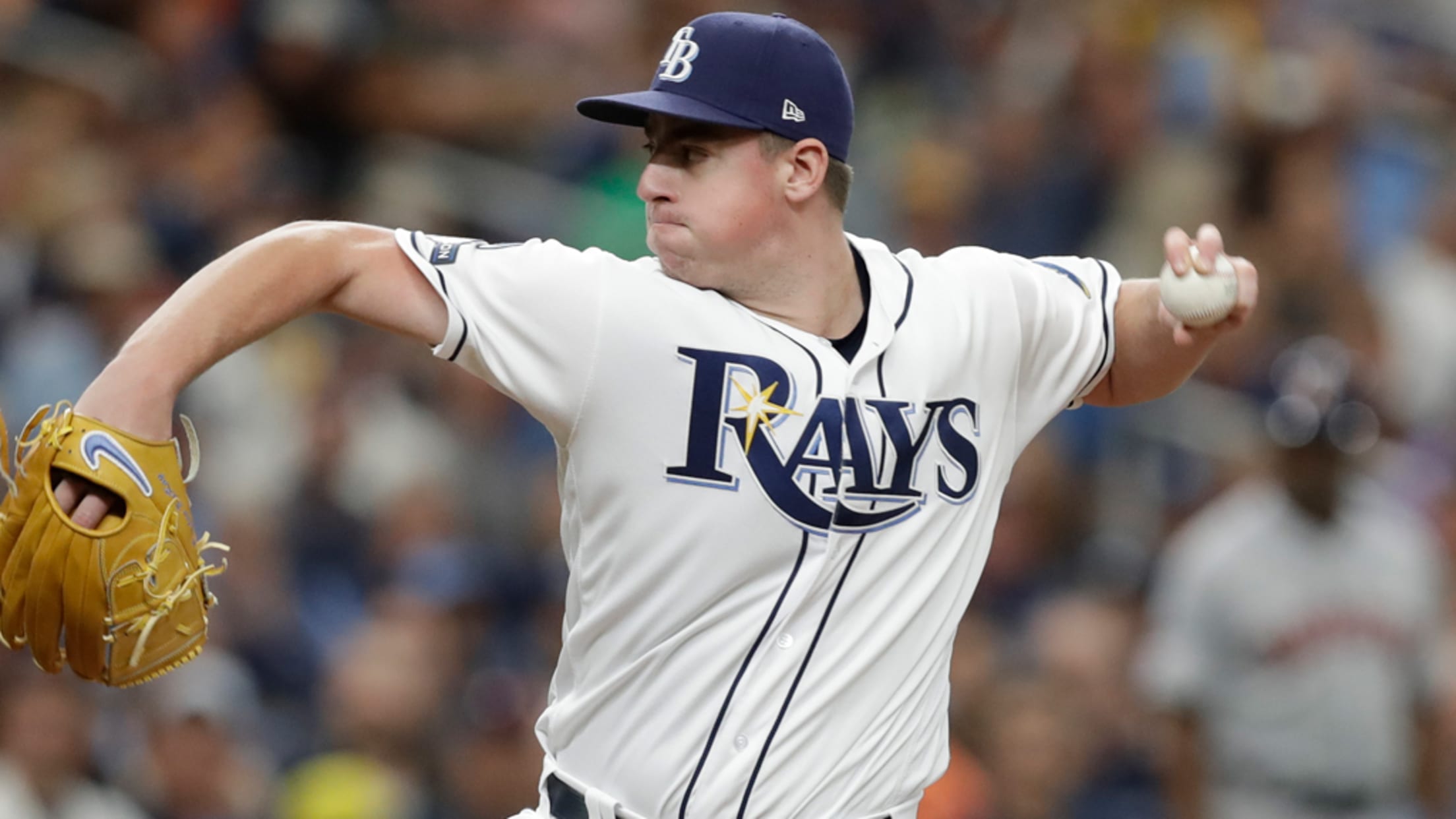 Brendan McKay showed off his tantalizing two-way talent last year in his first months in the big leagues. To see him at the Major League level again, Rays fans will have to wait a little longer. MLB Pipeline's No. 16 overall prospect will be shut down for seven to 10
Quiroz's interesting journey nears destination
Rays No. 30 prospect on 60-man roster, nine years after pro start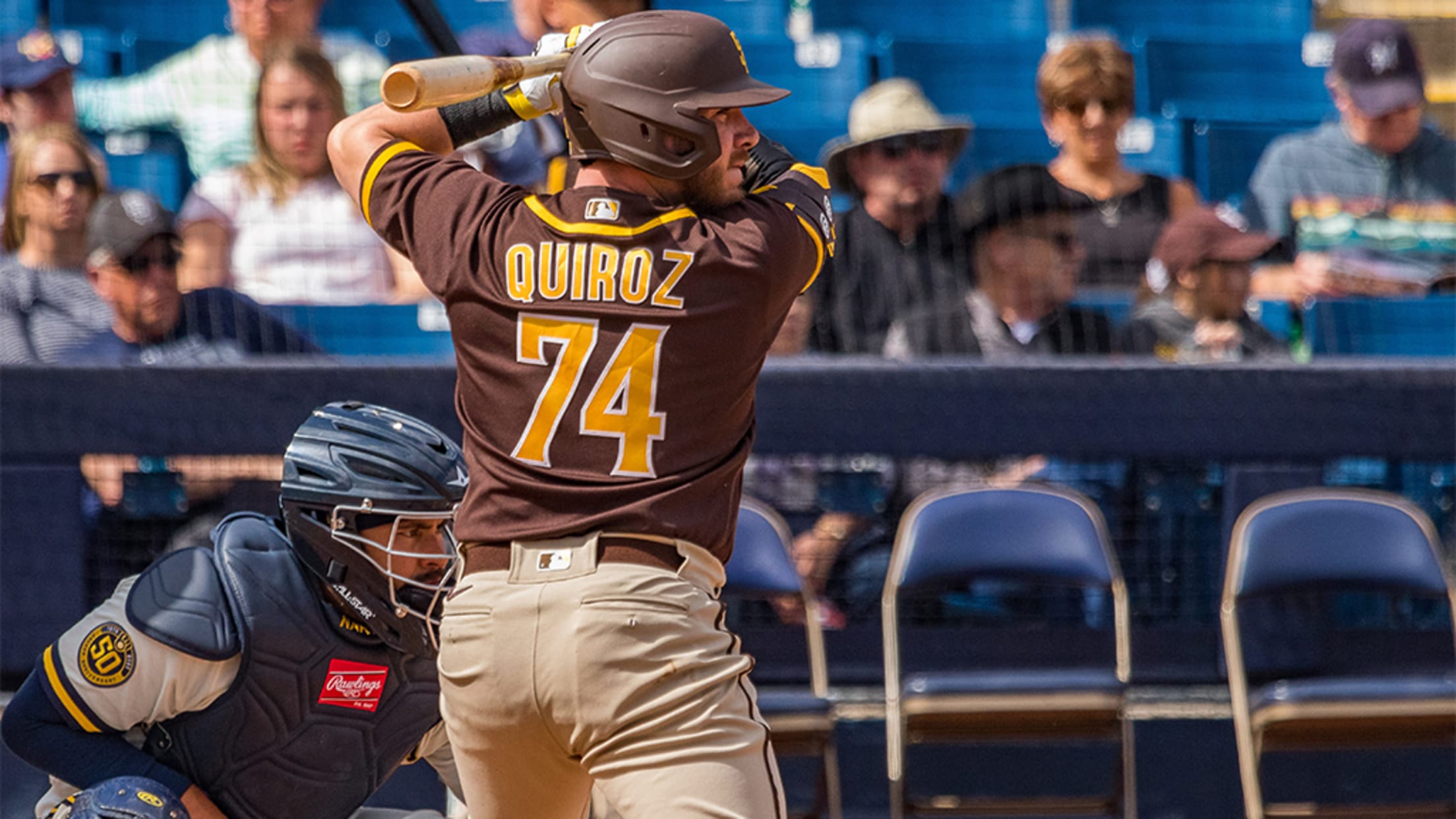 Despite taking one of the more circuitous routes to this point in his career, Esteban Quiroz's experience in recent months is probably familiar to many around the world. After the official cancellation of Spring Training, Quiroz -- then at Padres camp in Peoria, Arizona -- returned to his native Obregon
Prospects in the Rays' 2020 player pool
In loaded system, Franco among prospects knocking on the door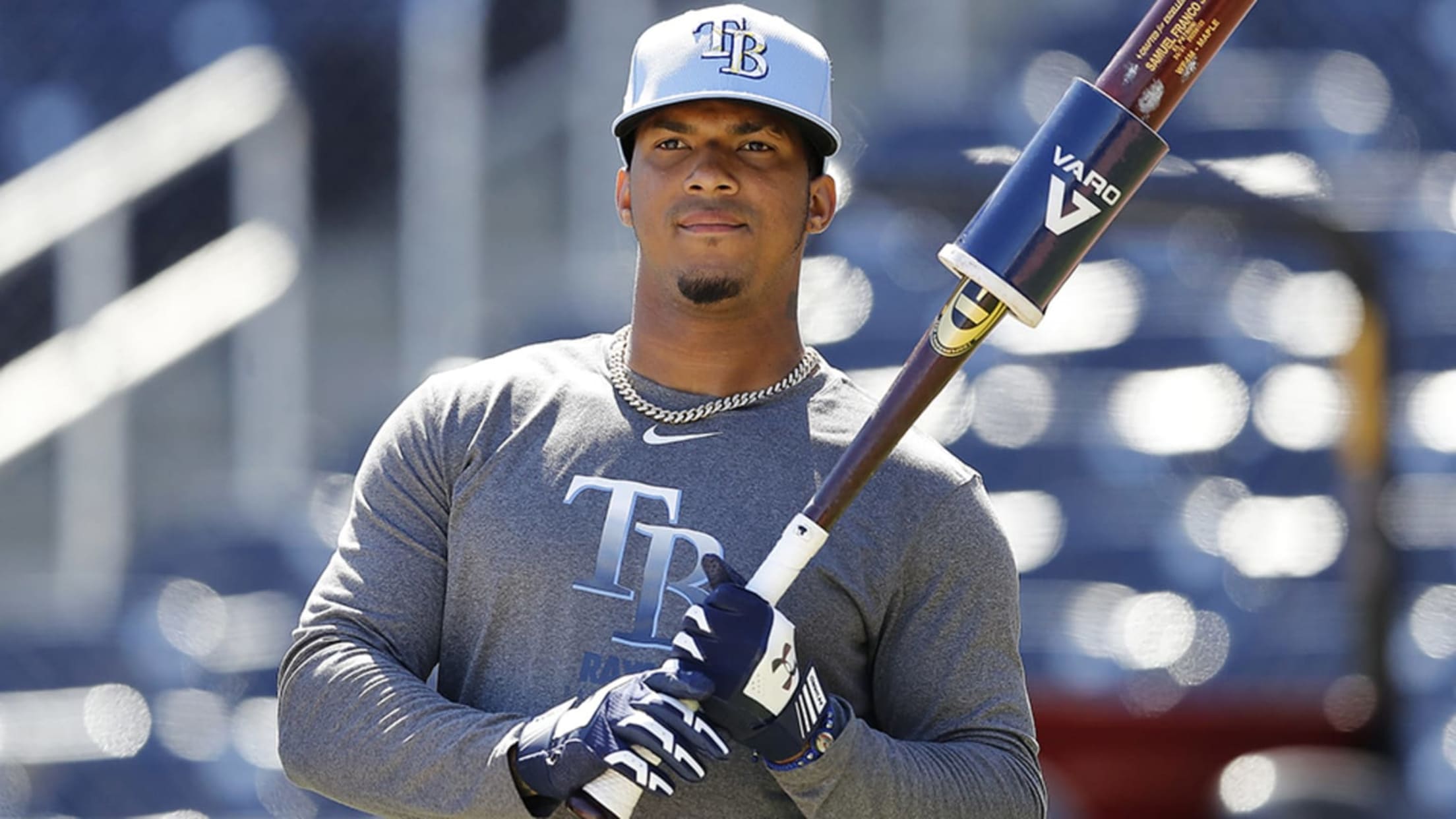 As part of the new rules for the 2020 Major League season, each of the 30 organizations will maintain a 60-man player pool for the duration of the campaign. Some members of the player pool will feature on the active Major League roster while others will work out at an
Best streams of 2019: Pitching duels
Davidson, Gore, McKay, May anchored stingy performances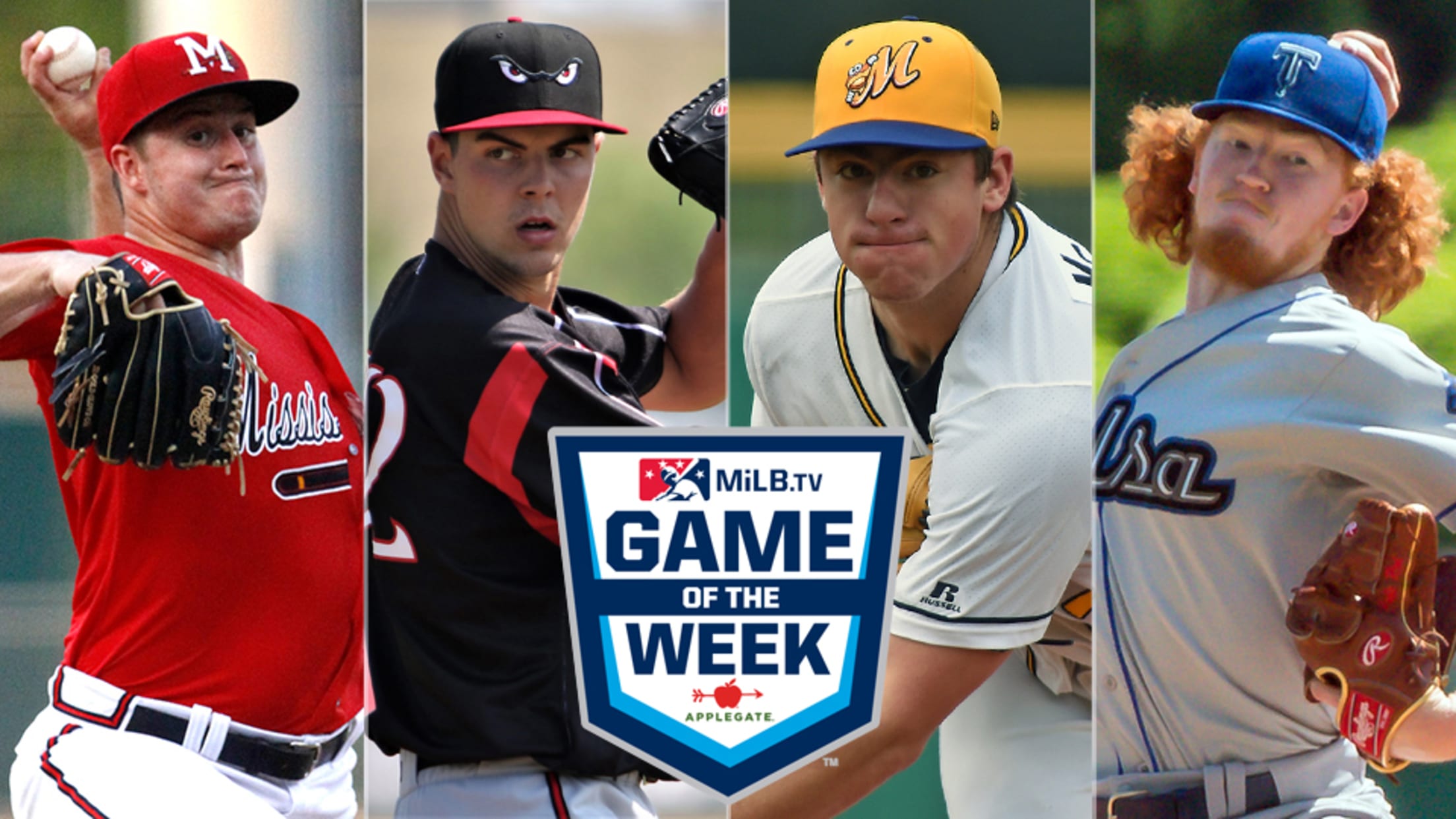 Few things are more captivating in a baseball game than when both starting pitchers bring their absolute best stuff. Even if there's not much action on the offensive end, watching two guys paint masterpiece performances on the mound one inning after another showcases the beauty of the sport like no
2020 Draft recap: Tampa Bay Rays
Best farm system gets even better with pitchers, shortstops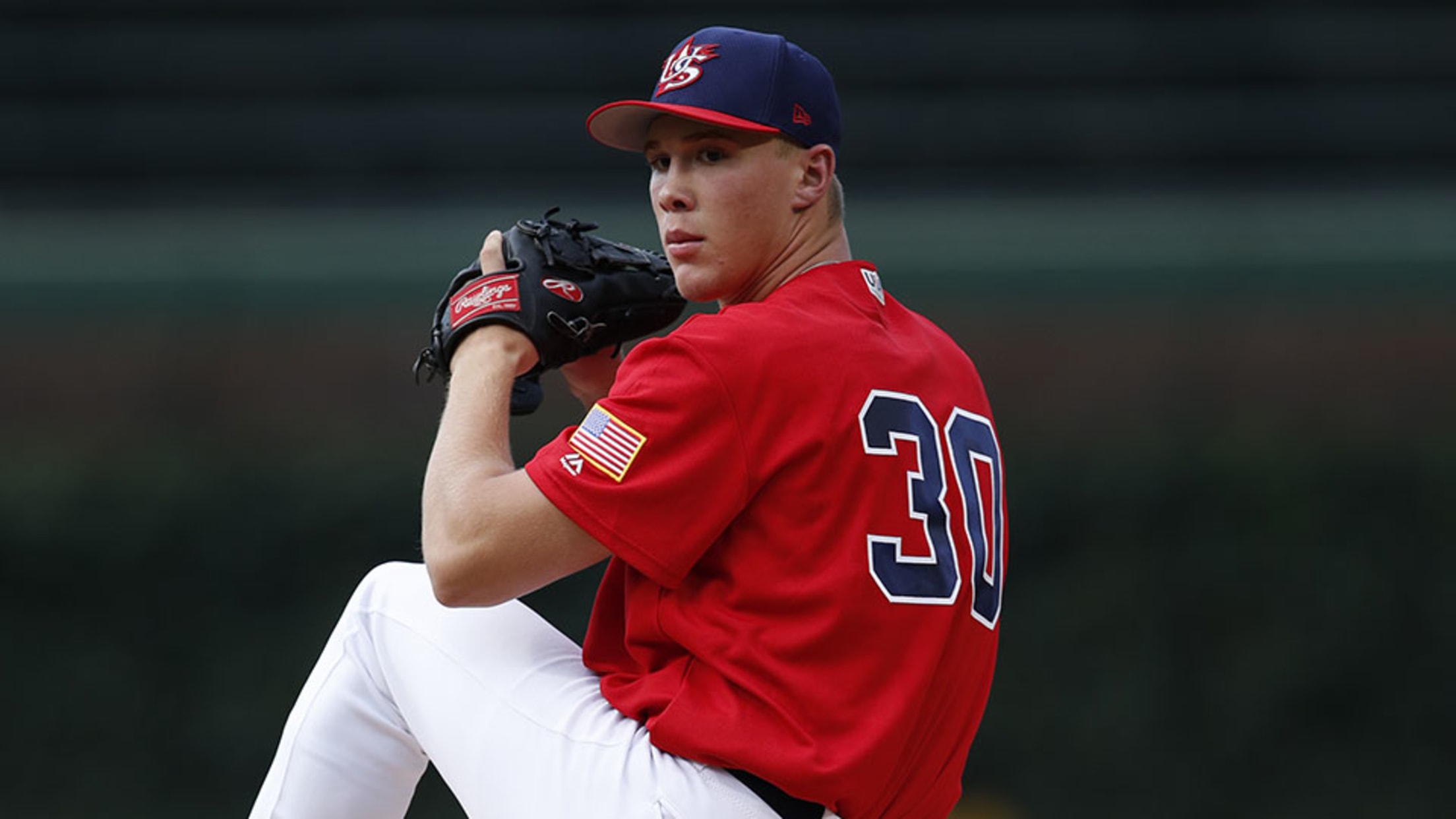 Following the five-round 2020 MLB First-Year Player Draft, MiLB.com takes an organization-by-organization look at each pick with help from team scouting executives. While Tom Brady might be the most notable athletic addition to the Tampa Bay area this year, the Rays' Draft class provides plenty to be excited about. Tampa
Top prospects named to 60-man player pools
Rays' Franco, Dodgers' Lux heading back to big league camps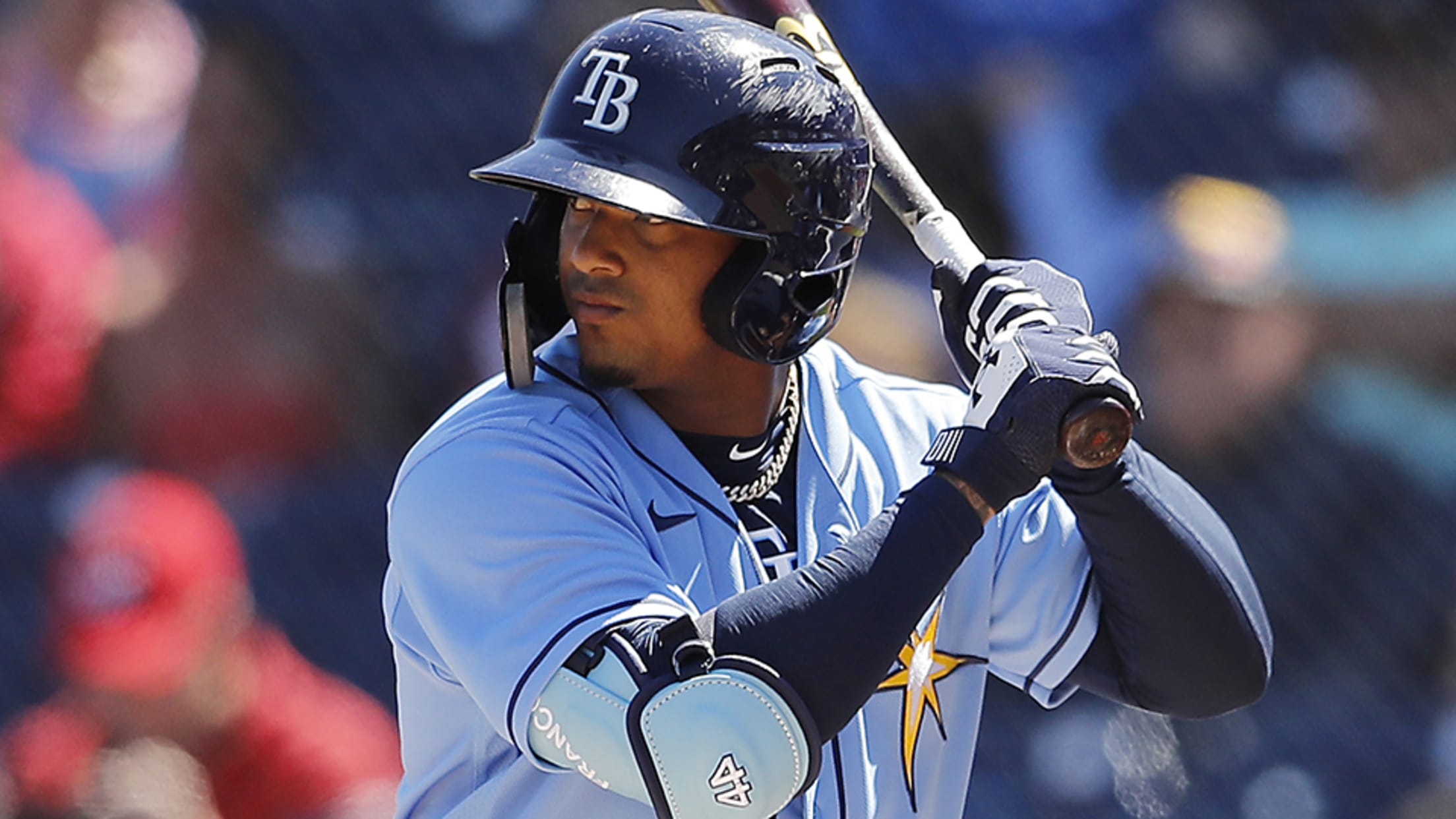 The return of baseball is mere days away, and fans across the sport are getting an idea of what their big league team could look like in the unique campaign that 2020 will be. Major League teams submitted their 60-man player pools on Sunday, and a wealth of top prospects
Rays' Honeywell undergoes arm procedure
No. 91 prospect expected to pick up training next week in Florida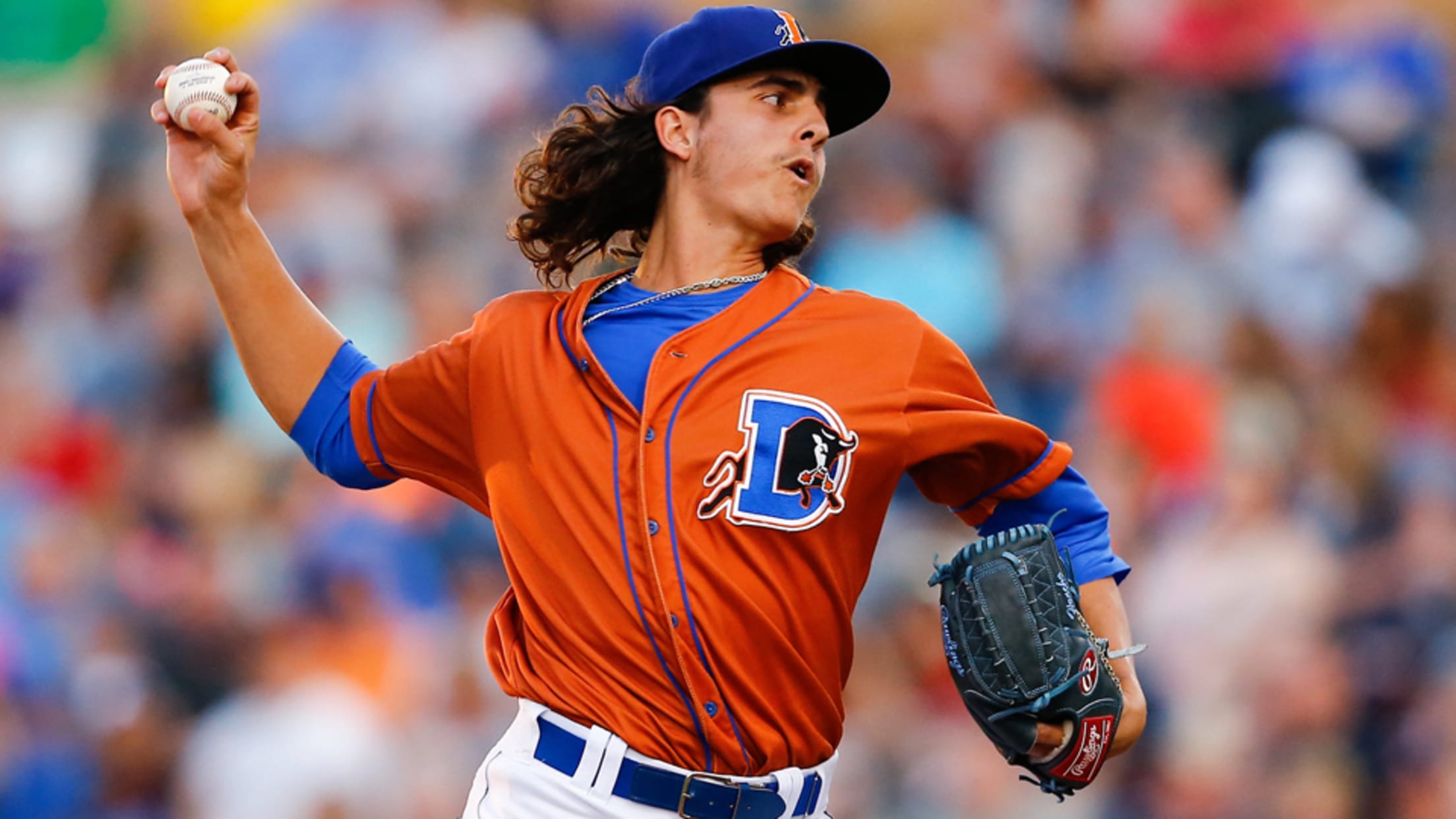 The status of Brent Honeywell Jr.'s arm has been on the minds of many Rays fans over the last two-plus years. The Tampa Bay organization provided an update on that front Thursday. MLB.com's No. 91 overall prospect underwent a decompression procedure on his right ulnar nerve Wednesday, the Rays announced.