Tamarez Escapes Ninth Inning Jam as Woodpeckers Edge Out Wood Ducks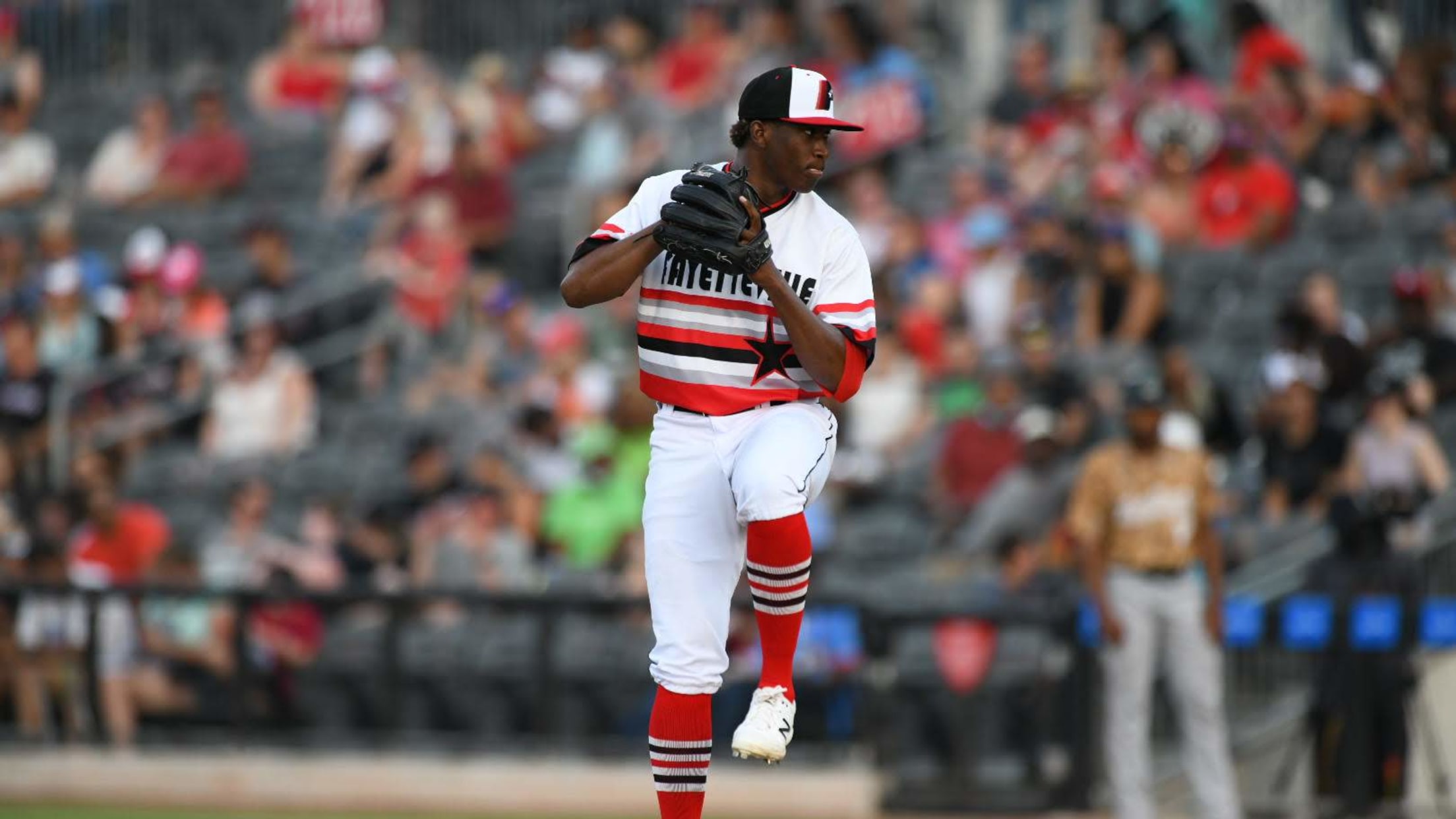 FAYETTEVILLE, NC - The Fayetteville Woodpeckers (25-33) held on to a late lead against the Down East Wood (32-26) Ducks in a 5-4 victory on Saturday evening at Segra Stadium. The win gives the Woodpeckers the series upper-hand and is their first victory this season on a Saturday. Alfredi Jimenz
FAYETTEVILLE, NC - The Fayetteville Woodpeckers (25-33) held on to a late lead against the Down East Wood (32-26) Ducks in a 5-4 victory on Saturday evening at Segra Stadium. The win gives the Woodpeckers the series upper-hand and is their first victory this season on a Saturday.
Alfredi Jimenz (W, 1-3) worked two quick outs to start the game before Dustin Harris homered to make it 1-0. Cody Freeman and Cristian Inoa both singled before Jimenez struck out Thomas Saggese to end the first.
Fayetteville countered with a three-run first inning of their own that began with a one out double by Justin Dirden. Ronaldo Urdaneta singled to advanced Dirden to third, and Zach Daniels tied the game with an RBI single. Nate Perry walked to load up the bases against Wood Ducks starter Nick Krauth (L, 2-3) and Yeuris Ramirez followed with a two-run single to make it 3-1 Woodpeckers.
Luke Berryhill blasted a solo homer into the bullpen in the third to give the Woodpeckers a 4-1 lead. Leading off in the sixth, Sean Mendoza added an important insurance run with a solo homer, his second of the series, to make it 5-1.
Facing Misael Tamarez (SV, 1) in the seventh, Down East responded with a two-run RBI single by Luisangel Acuna to cut the Woodpeckers lead to two.
Tamarez carried a 5-3 lead into the ninth and Down East instantly cut within a run off a leadoff single from Angel Aponte and an RBI double by Keithron Moss. Tamarez loaded up the bases on back-to-back waks with no outs. With the bases loaded, Acuna grounded to Urdaneta who threw home to get the force out of Moss and preserve the lead. Tamarez kept the bags full with a strikeout of Harris, and got Freeman to fly out to secure the victory and the four-inning save.
The Woodpeckers will look to lock up the series on Sunday with first pitch scheduled for 2:00 p.m. E.T. Down East will start RHP Mason Englert (4-2, 3.86) and Fayetteville will counter with RHP Peyton Plumlee (2-2, 3.16).
FULL BOX SCORE: Wood Ducks vs. Woodpeckers Box Score | 07/10/21 (milb.com)