Ten Questions with Paul Goldschmidt
D-backs slugger ranked second in Minors with 35 home runs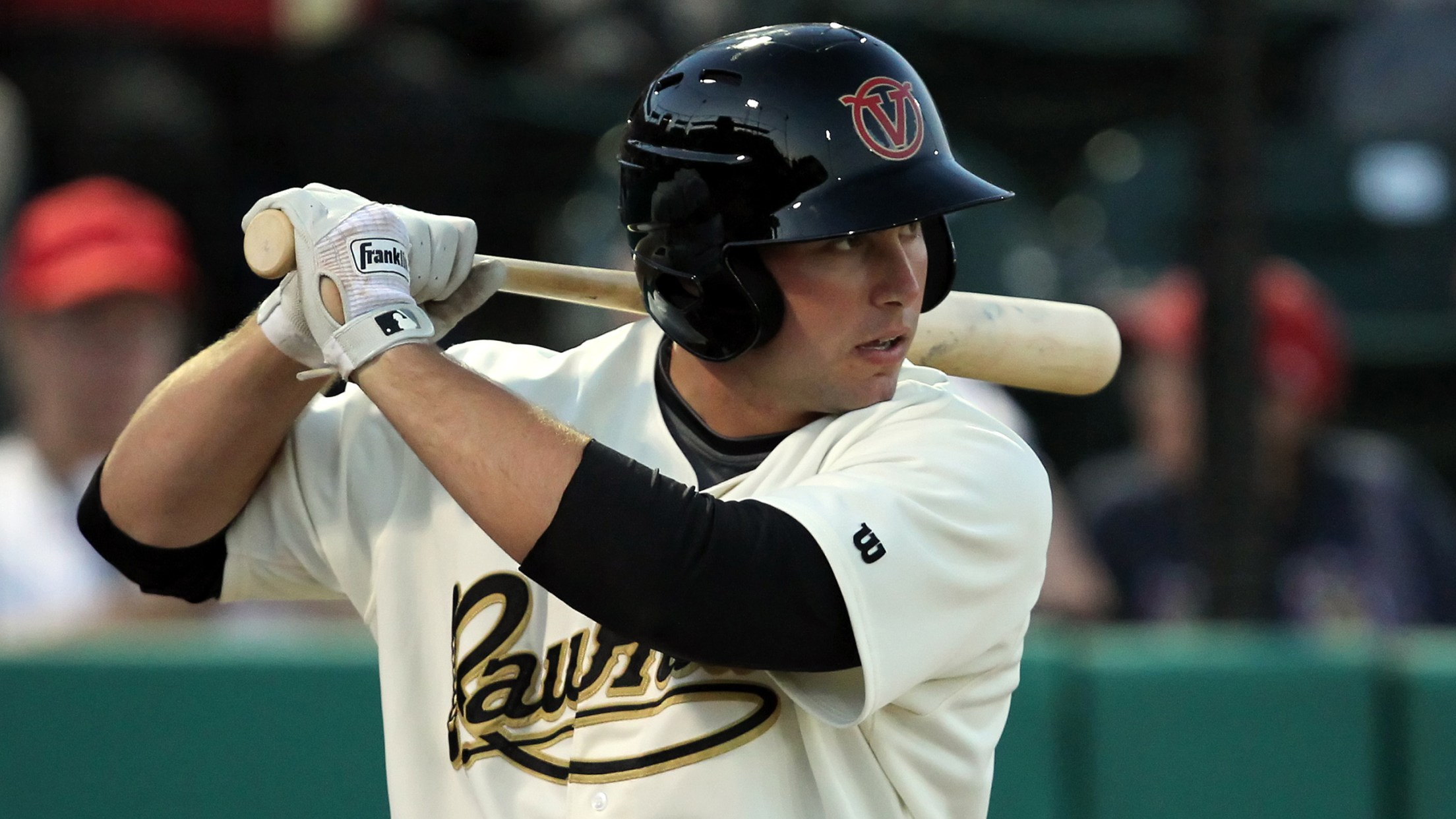 Paul Goldschmidt picked up Cal League MVP and Rookie of the Year awards as well as the D-backs' Player of the Year honors in 2010. (Ken Weisenberger/MiLB.com)
Paul Goldschmidt should have D-backs fans excited after slugging his way through his first full season in the Minors last summer. A 6-foot-4 first baseman, he led all Class A batters with 35 homers for Visalia, ranking second in the Minors. Goldschmidt was named California League MVP and Rookie of
Paul Goldschmidt should have D-backs fans excited after slugging his way through his first full season in the Minors last summer. A 6-foot-4 first baseman, he led all Class A batters with 35 homers for Visalia, ranking second in the Minors. Goldschmidt was named California League MVP and Rookie of the Year before the D-backs selected him as organizational Player of the Year.
The power is nothing new. In his final season at Texas State in 2009, he hit 18 homers and knocked in 88 runs in only 57 games. And he tortured Pioneer League pitchers after being drafted by Arizona, slugging 18 more homers and batting .334 in 74 games with short-season Missoula in 2009.
The D-backs made him the 246th overall selection in the 2009 Draft and have been smiling ever since. He ended the season with a .314 average and 108 RBIs to go with those 35 homers.
"He's our player of the year," said D-backs director of player development Mike Berger. "It's his first full year out there and he wins Cal League MVP. He's shown a tremendous amount of power and hit for average. Power like that doesn't grow on trees. He hits to all three fields, he's certainly a Major League caliber-type prospect."
MiLB.com caught up with the infielder for a quick chat.
MiLB.com: Let's think back to Draft Day 2009, you're selected in the eighth round by the D-backs. Where were you when you found out they'd drafted you? I think I read you were a finance major in college -- did you buy anything cool with the bonus money or was it straight to the bank?
Goldschmidt: I was at my house with my family. I wasn't listening to the Draft on the internet, but the Diamondbacks called and said they might take me. My parents were listening, they heard it, so it was pretty cool, I was excited, obviously. In terms of the bonus, I put as much as I could in the bank. I got married last year, so I ended up buying an engagement ring for my wife -- that's probably the biggest purchase.
MiLB.com: You said in college that picking Texas State was one of the best decisions you ever made. You went on to set school records in homers and RBIs, won consecutive Southland Conference Hitter of the Year awards. What are some of the memorable moments from college for you?
Goldschmidt: There's plenty. I guess the best baseball moment was my junior year -- we won our conference championship. We actually had a walk-off single and I ended up scoring the winning run. We dog-piled and I got stuck on the bottom and I almost broke my ankle. It was fun. It was my last home game at Texas State, so it was definitely a memorable moment, but there's plenty of other moments. I loved my time there. Like you said, that was one of the best decisions I ever made.
MiLB.com: You spent a summer in Alaska playing for the Anchorage Bucs, a summer college team. Was there a lot of Sarah Palin chatter up there? What was it like moving from Texas to Alaska for a few months?
Goldschmidt: I mean, it was awesome, I had a blast, I met a lot of good guys -- they take great care of you up there. The guys have some fun with it, some of them are kind of outdoorsy, so I went fishing, stuff like that that I hadn't done before. It was before Sarah Palin was the vice presidential nominee, but she was still governor -- I think this was the year before. I remember she threw out the first pitch before one of our games -- she lived like 45 minutes away from Anchorage. It wasn't like it is now, but she was still a big deal.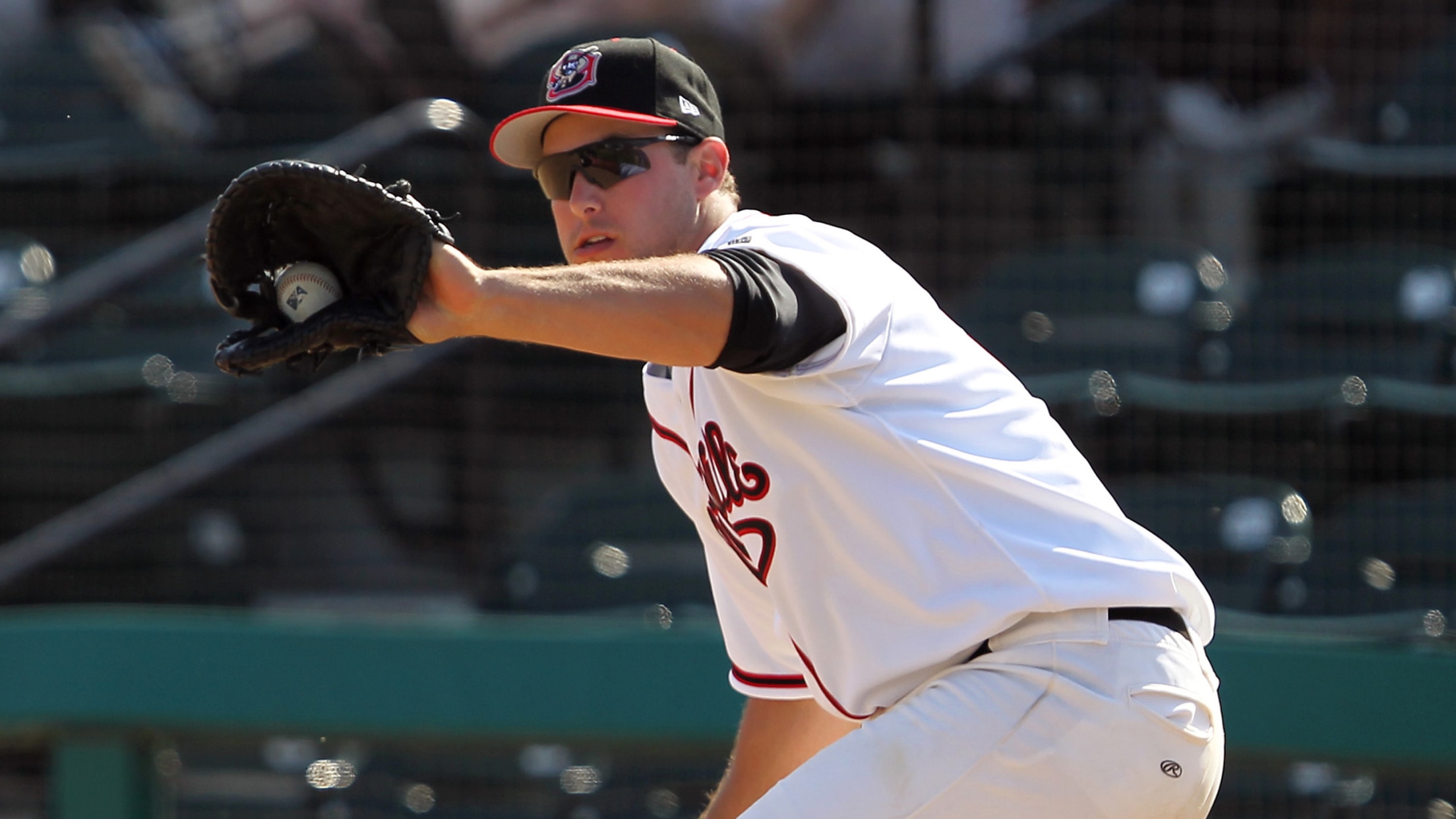 MiLB.com: You once spoke about the 10- to 12-hour bus rides in the Pioneer League during your rookie year with Missoula. Were they as bad as it sounds? Do you dread the site of a Greyhound bus now?
Goldschmidt: Yeah, for sure. We only had to do it three or four times, but you're still in Rookie ball and they don't have the roster requirements, so there's sometimes 35-40 guys on the bus and everyone had to share a seat with someone. It was pretty cramped. I was extremely lucky to be in the Cal League this year, where the rides are four or five hours at most.
MiLB.com: You must have watched dozens of movies on those long trips. What are some of your favorites? Any that you couldn't stand to watch on a trip?
Goldschmidt: Can't stand? I dunno. There were some pretty bad movies on, but I don't remember them all. When you get 40 guys together, they all want to see a different movie. And you can watch five or six movies in one trip. This past year, in the Cal League, you'd be lucky to get one or two movies in on the longest trip.
MiLB.com: You won a state championship in high school. Where does that rank in your baseball career?
Goldschmidt: I dunno where it ranks, it was definitely a blast, definitely one of my top moments. I don't know if it's No. 1 or where it is on the list, but it was definitely a great moment. It's something our team worked very hard for. The guys in high school are the guys you grow up with, you go to school with them from junior high, and when you're champs, it was a great accomplishment and a lot of fun. I haven't thought about how I'd rank stuff, though.
MiLB.com: Think back to your first day with the Osprey. Intimidating? Exciting? Nervous?
Goldschmidt: It was not intimidating, more exciting. I think I was just excited to play and felt as prepared as I could, talking to others who played professionally and kinda learned from my time in college and high school and playing against better competition, guys older than me. Being far away, I'd already been to Alaska, so I wasn't going to be homesick. I was pretty prepared, looking back, compared to all the things like going off to college or Alaska. I can't imagine if I was an 18-year-old who signed out of high school -- I'd be extremely intimidated. I was pretty lucky to be out there and just excited to play baseball.
MiLB.com: You're coming off an enormous season as the California League MVP, Rookie of the Year and Class A home run champ. The D-backs' director of player development gushed about you last month as the team's Player of the Year. How satisfying was it to produce like that in your first full season?
Goldschmidt: I mean, it was definitely a good year. It was fun. As far as me personally, it worked out. But there's still a lot of things I'm working on. Every day I'm trying to correct whatever I can and improve. It was only [Class A], so there's a lot of big steps to go and we have a ton of great players. I enjoyed my time in Visalia, we had a great team. We missed the playoffs on the last day and that was kind of a letdown, but it was a fun year. We competed and it was a great group of guys.
MiLB.com: I heard you worked at batting cages in high school. Was it strictly baseball you were focused on? Were the football coaches leaning on you to try out?
Goldschmidt: I played football in junior high but not in high school. I was kinda average size or small when I got to high school and then hit a growth spurt freshmen year. By the time I was sophomore or a junior, the football coaches were trying to recruit me a little, but I was already in love with baseball, so they had no chance.
MiLB.com: What's a typical pregame meal? Any routines or superstitions you have before taking the field?
Goldschmidt: As far as special routines, if things are going well, I try to repeat it, what I ate or what shoe I put on first. If it's going bad, I'll try to mix it up as much as I can. Usually everyone eats at the clubhouse, but if I need to turn my luck around, I go out and get a hamburger from Chili's. It's kinda weird, I get the old-timer, just plain and dry. Chili's is my favorite place and it's the only place I eat my burgers like that. And for whatever reason, I've stuck with it.