The Storm Score 10 Unanswered Runs in Win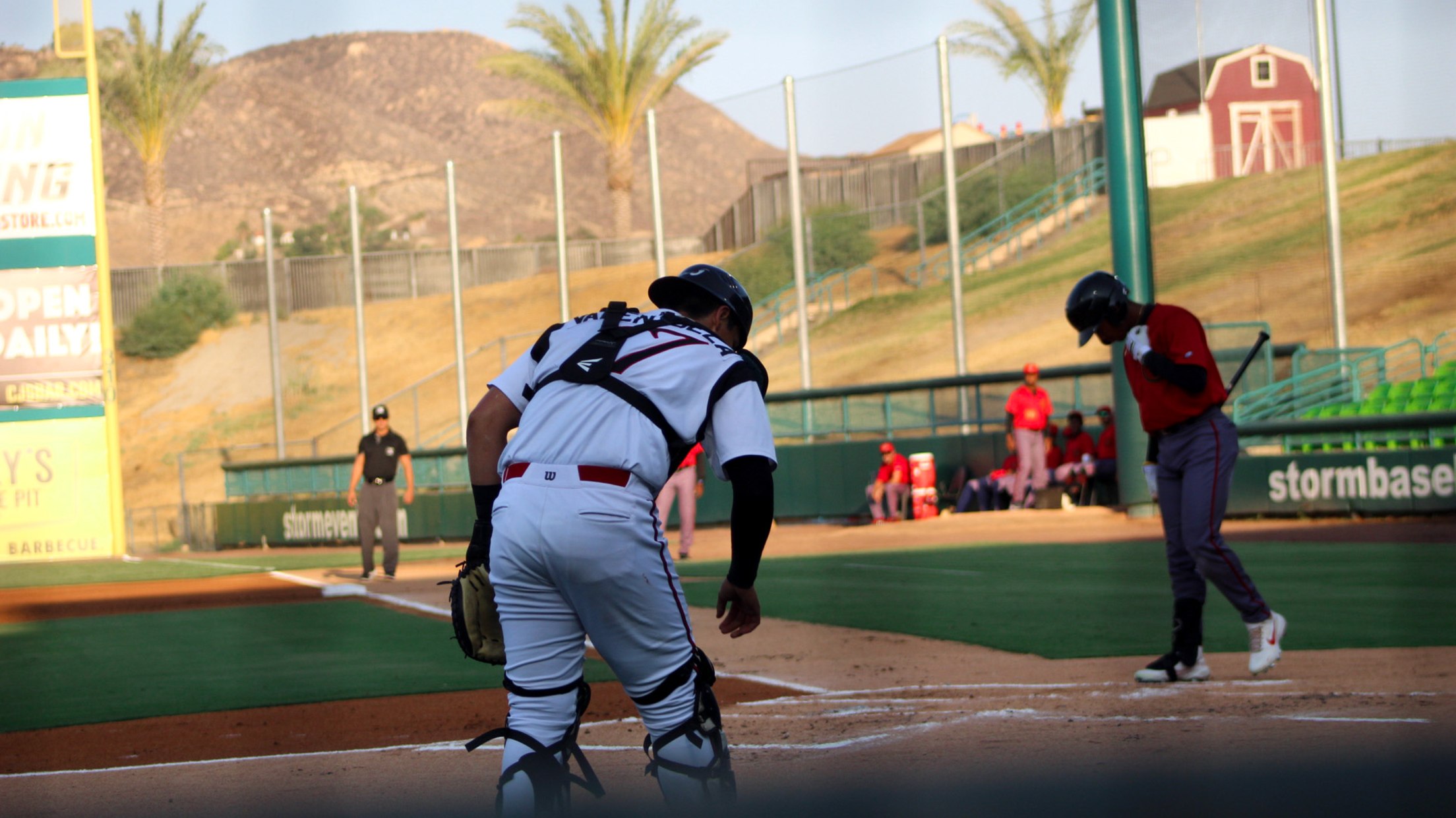 Tonight's game against the Visalia Rawhide began much differently than the previous night. The Rawhide immediately put up three runs in the first inning and it appeared they would take control of the game. Luckily, Dwayne Matos rebounded nicely from the initial first inning blunder with 2 innings of 0
Tonight's game against the Visalia Rawhide began much differently than the previous night. The Rawhide immediately put up three runs in the first inning and it appeared they would take control of the game. Luckily, Dwayne Matos rebounded nicely from the initial first inning blunder with 2 innings of 0 run baseball.
This gave the Storm offense time to get going, as they tacked on a run in the 3rd inning and then followed it up in the fourth with 3 runs. Jarryd Dale's double scored two runs and gave the Storm their first lead of the night.
Then, in possibly the most dominant display of pitching for the Storm this season, Carlos Guarate relieved Dwayne Matos and went 6 innings without giving up a single hit or walk while striking out 6 batters. He would be the recipient of his second win of the season and credited for keeping the Visalia offense stumbling.
The Storm offense would take advantage by putting up another 6 runs in the 7th and 8th innings tonight giving Lake Elsinore another convincing victory. Euribiel Angeles would continue his hitting streak tonight, pushing it to a Low-A best 21 games, just 8 games shy of the Storm record for most games in a row with a hit.
They hope to make it three games in a row tomorrow night on Rated R night.
-Written by Justin Jett