The Storm Throw a Combined Shutout in Win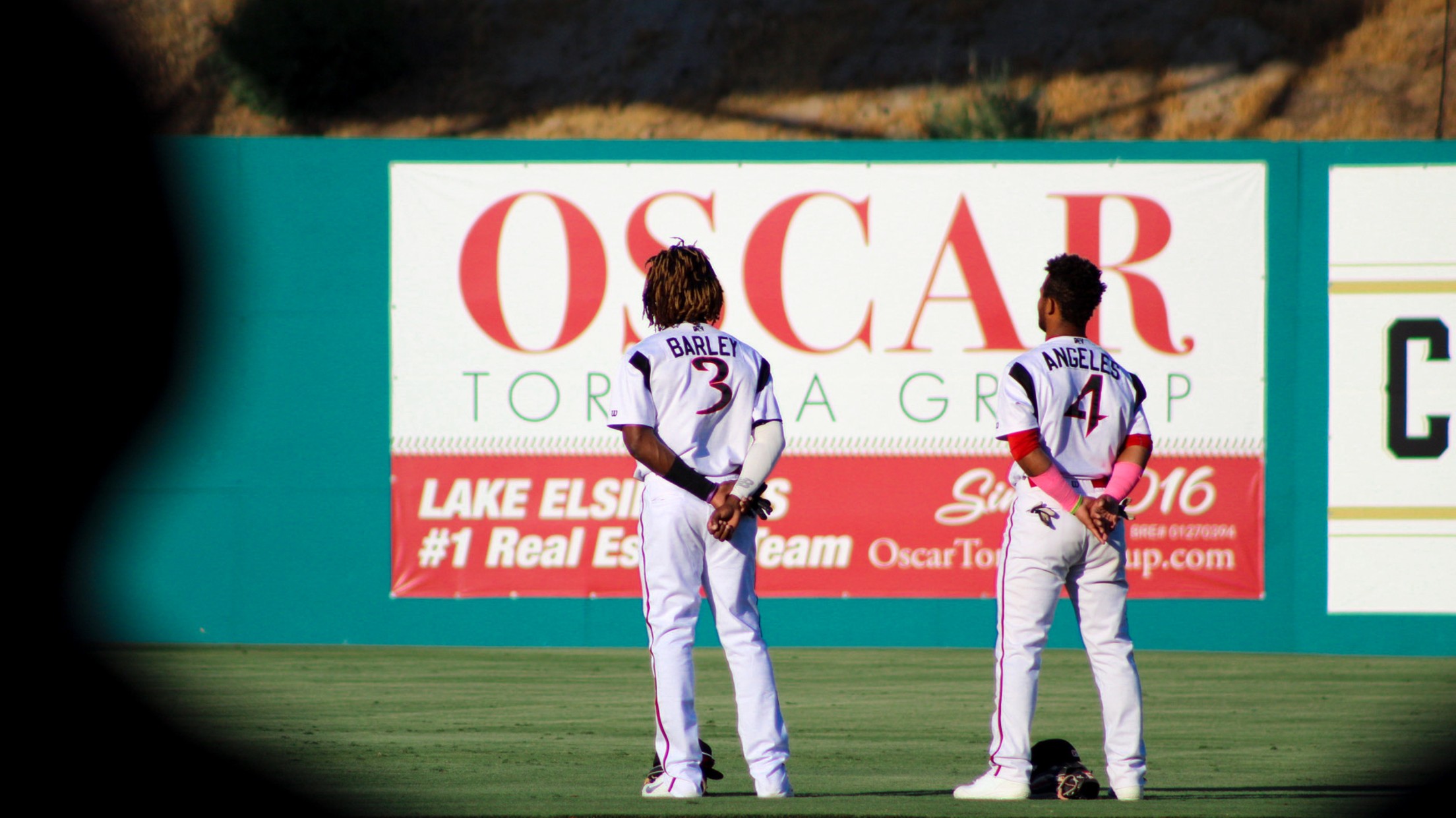 Last night's loss left a bad taste in the mouths of fans and players. A should-be win became a heartbreaking loss in moments. Tonight, the Storm flipped the script and dominated from start to finish. In a 4-0 victory, the Lake Elsinore Storm shut out the Inland Empire 66ers with
Last night's loss left a bad taste in the mouths of fans and players. A should-be win became a heartbreaking loss in moments. Tonight, the Storm flipped the script and dominated from start to finish. In a 4-0 victory, the Lake Elsinore Storm shut out the Inland Empire 66ers with 3 pitchers and a solid defensive effort.
The game began with Jesus Lugo on the mound. He would go 3 innings, allowing only 1 hit and striking out 4. Zack Mathis would hit his second home run in the bottom of the third inning to take a 1-0 lead that they would never let go of.
Lugo would then be replaced by Gabe Morales. Morales would go through the next 4 innings, giving up only 2 hits, and striking out 5 before ultimately being relieved by Duilio Ochoa. Ochoa would finish the game by giving up 1 hit and striking out 4. Lugo, Morales, and Ochoa would combine to throw 9 innings, allowing only 4 hits, while striking out 13, and surrendering just one free pass.
Meanwhile, Euribiiel Angeles would continue his hot streak. He would go 2-4 with an RBI, lifting his season average to a remarkable .332. Zack Mathis and Gilberto Vizcarra would also contribute two base hits. The Storm would combine for 10 hits and 4 RBIs in the win.
The Storm look to take the 2-1 series lead tomorrow for Mega Thirsty Thursday in Lake Elsinore!
-Written by Justin Jett