Threshers Fall In Rain-Shortened Series Opener to Flying Tigers, 5-4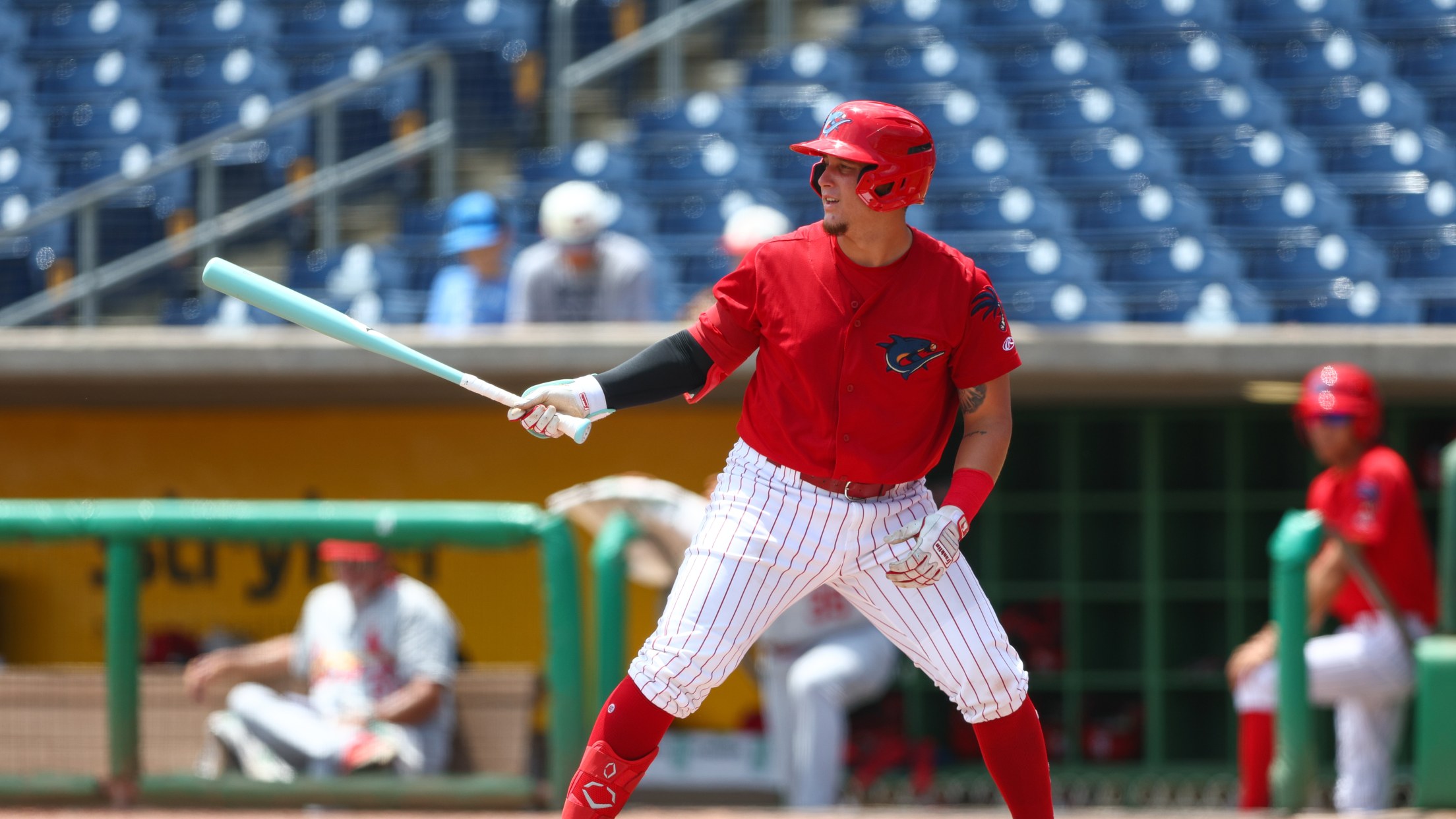 (Andrick Nava - Clearwater Threshers)
BOX SCORE CLEARWATER, Fl - Despite rallying in the fifth, the Clearwater Threshers dropped the six-game series opener to the Lakeland Flying Tigers 5-4 on Tuesday night at BayCare Ballpark. The contest was officially called after five innings due to unplayable field conditions. Left-hander Rafael Marcano made his third start
CLEARWATER, Fl - Despite rallying in the fifth, the Clearwater Threshers dropped the six-game series opener to the Lakeland Flying Tigers 5-4 on Tuesday night at BayCare Ballpark. The contest was officially called after five innings due to unplayable field conditions.
Left-hander Rafael Marcano made his third start of the season on the mound for Clearwater, allowing two runs, only one earned on six hits and striking out six in four innings of work.
The Flying Tigers (2-1, 34-35) used runs in the third, fourth and three more in the top of the fifth off right-hander Victor Lopez to build an early 5-0 lead.
Trailing 5-0 in the home half, the Threshers (1-3, 36-33) stormed back with a solo home run by shortstop Erick Brito and a three-run homer out to left by Andrick Nava to trim the deficit to 5-4. It was both Brito and Nava's first long balls of the season.
Following an extended weather delay at the end of the fifth, the game was called due to unplayable field conditions and deemed official with five full innings in the books.
Clearwater and Lakeland return to action for game two on Wednesday afternoon. First pitch is scheduled for 12:00 p.m. and right-hander Eiberson Castellano (1-0, 2.08 ERA) is set to start for the Threshers. Coverage on the Threshers Broadcasting Network will begin at 11:50 a.m.