Chronicling Copa, from coast to coast
Traveling MiLB scribe details 'Fun Cup' ballpark experiences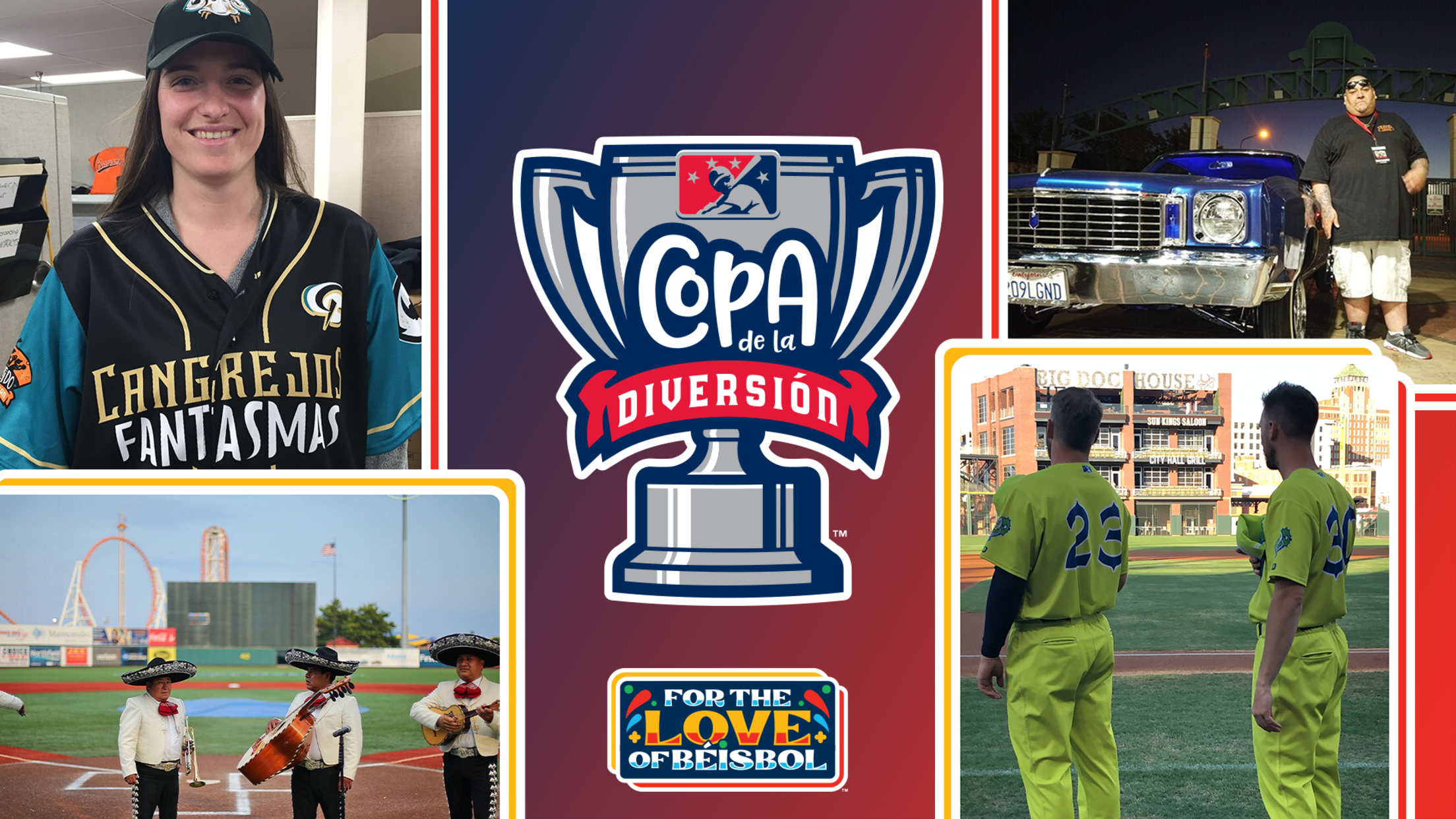 From Brooklyn to Fresno, nearly 100 Minor League teams have assumed Hispanic heritage-themed Copa de la Diversión identities.
Team names and logos often tell a regionally specific story, and this is especially true in the sprawling and eccentric world that is Minor League Baseball. Copa de la Diversión, an ever-growing Hispanic fan engagement initiative, has made it possible for many more stories to be told. Copa de la
Team names and logos often tell a regionally specific story, and this is especially true in the sprawling and eccentric world that is Minor League Baseball. Copa de la Diversión, an ever-growing Hispanic fan engagement initiative, has made it possible for many more stories to be told.
Copa de la Diversión, which translates to "Fun Cup," began in earnest in 2018 when 33 Minor League teams unveiled alternate Spanish language identities. That number more than doubled last year to 72. In 2020, 92 teams were set to take part before COVID-19 put the kibosh on the season.
Over the course of my own Minor League ballpark travels, I was fortunate enough to witness several notable Copa de la Diversión nights. What follows is a recap of my experiences. Please get in touch to share yours, via email ([email protected]) or Twitter (@bensbiz).
Churros!
In a sense, my first exposure to a Copa de la Diversión identity came prior to the establishment of Copa de la Diversión itself. In visiting San Jose's Municipal Stadium in 2016, I met (and wrote about) iconic vendor Hipolito "Super Churros Man" Cerda. As his nickname implies, Cerda sells handmade churros, utilizing a well-honed secret recipe. Thanks to him, these crispy, fried dough pastries have become a San Jose Giants tradition. So much so that the team sells "I'm Just Here for the Churros" shirts in the team store.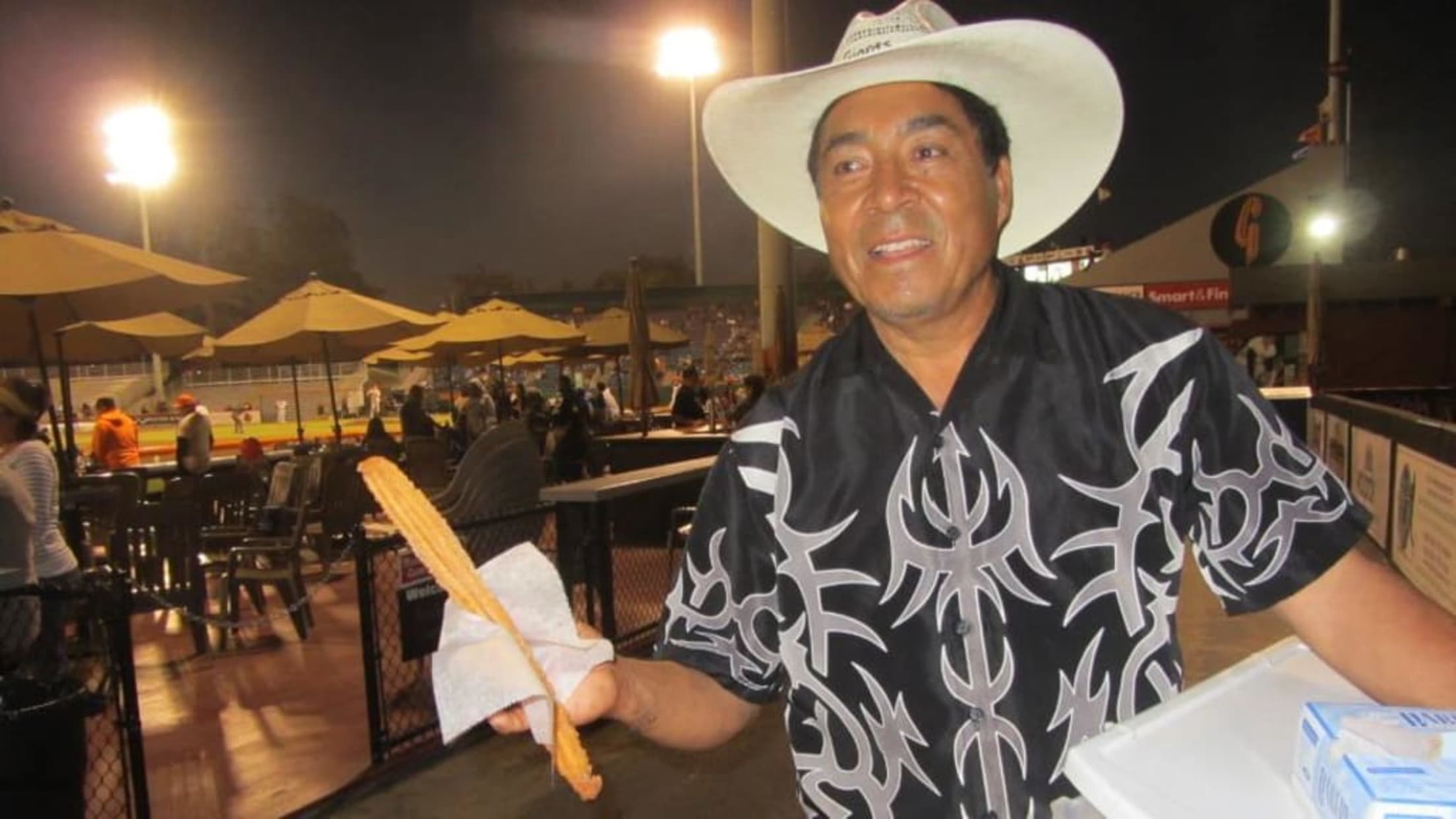 In 2018, the Giants played as the Churros for the first time, becoming the latest Minor League team to adopt a temporary food-based moniker. The following season they went further, announcing Churros as their official Copa identity. The venerable California League franchise suited up as such four times during the campaign, with the games often featuring Churros-related giveaways and, always, Cerda's signature creations.
The San Jose Churros are coming back!! We will be rebranding as the San Jose Churros for 4 games this season as part of the Copa de la Diversión program! #MiLBesDivertido pic.twitter.com/eX61DqI5tr

— San Jose Giants (@SJGiants) March 18, 2019
Phantom Crustaceans
Baysox to Participate in MiLB's Copa de la Diversión Initiative #MiLBesDivertido https://t.co/CsJXe5gTZu pic.twitter.com/K6Cydt6Pj9

— Bowie Baysox (@BowieBaysox) March 20, 2018
The Bowie Baysox, Double-A affiliate of the Baltimore Orioles, debuted their Cangrejos Fantasmas de Chesapeake identity in 2018. They adopted this "Ghost Crabs" moniker four times that season; I was in attendance for their May 5 debut. That evening, I met Macarena "Maca" Aguirre Estalella, who worked for the Baysox that season in the newly created role of bilingual marketing assistant. Estalella, a native of Spain, is indicative of the employees that Minor League teams need to have on their staffs to make Copa de la Diversión a true and lasting success: native Spanish speakers who can engage and promote within the community's Hispanic population.
"It's about creating the relationship with the Hispanic community," Aguirre Estalella said. "There are areas [in the Bowie market] that are populated with, say, 30 percent El Salvadorans. Or there's another area that is 55 percent Latin people. Spanish is their first language. So I go there, see what they want, see what they need, see if they come here [to Prince George's Stadium]. And if not, why not? ... There are families that live in Bowie that don't know that they have a stadium with a Minor League Baseball team."
Ven a conocer a los Cangrejos Fantasmas de Chesapeake @BowieBaysox #CopaDeLaDiversion pic.twitter.com/xRxXV6cl0p

— Benjamin Hill (@bensbiz) May 6, 2018
Who's the Boss?
Three months later, myself and a small cadre of MiLB.com co-workers visited our hometown Brooklyn Cyclones at MCU Park. The Cyclones, another of the 2018 crop of Copa de la Diversión teams, were playing the first of three straight games as the "Jefes." This moniker, which translates to "Bosses," is a nod to "the air of confidence that is synonymous with the people of Brooklyn."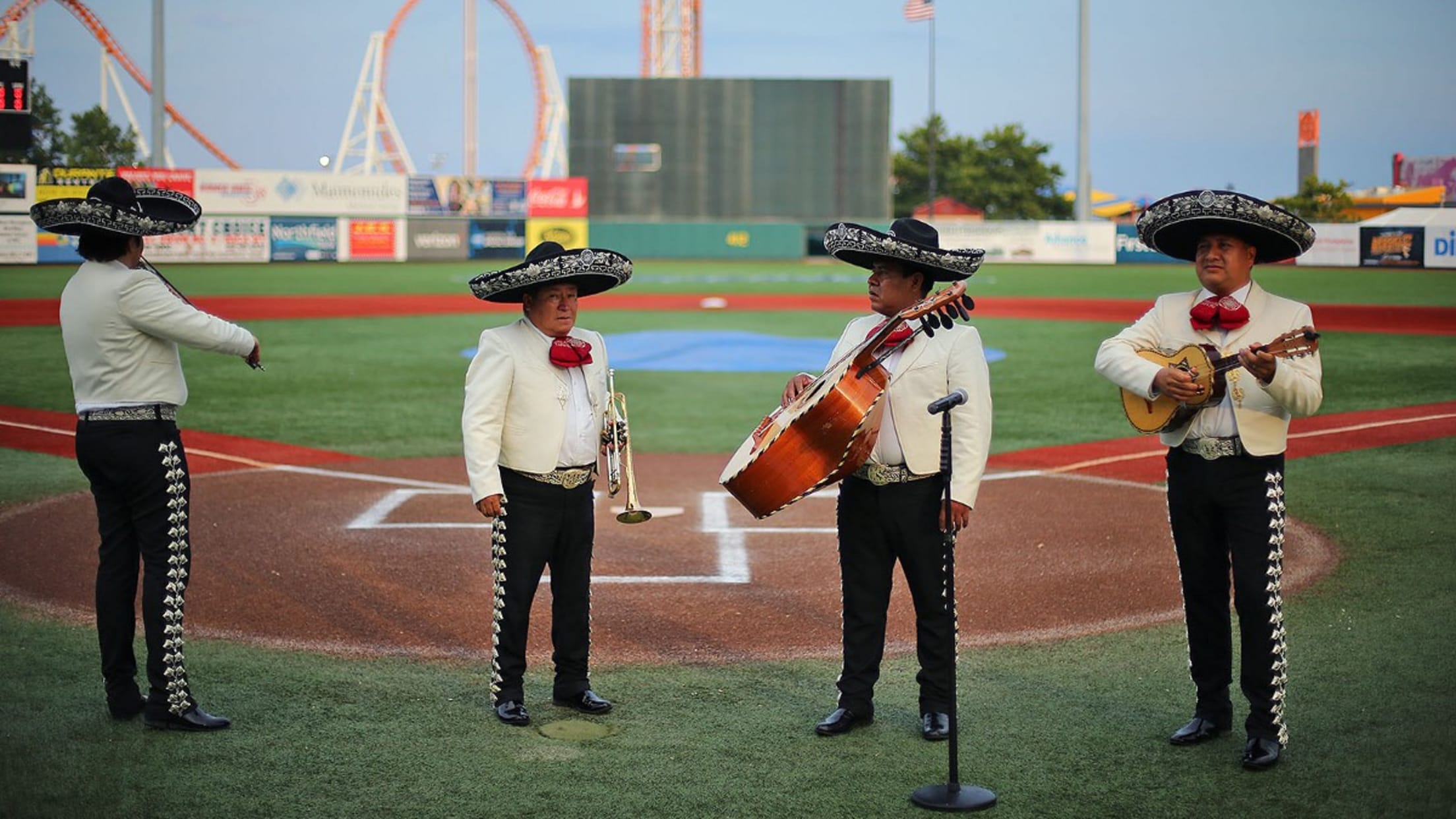 On this evening, I also was joined by Jae Canetti, a high school student who contributed a guest MiLB.com column about the Cyclones' Copa initiative.
"I think it's great for the fans to come and see the Mets farm system," Jefes manager Edgardo Alfonzo told Canetti. "Most people don't know that they have a farm system, especially the Spanish people, because they're just thinking about the big leagues. That's what they see on TV and everything like that, but when you come here and watch these guys, in a couple of years they're gonna be in the big leagues."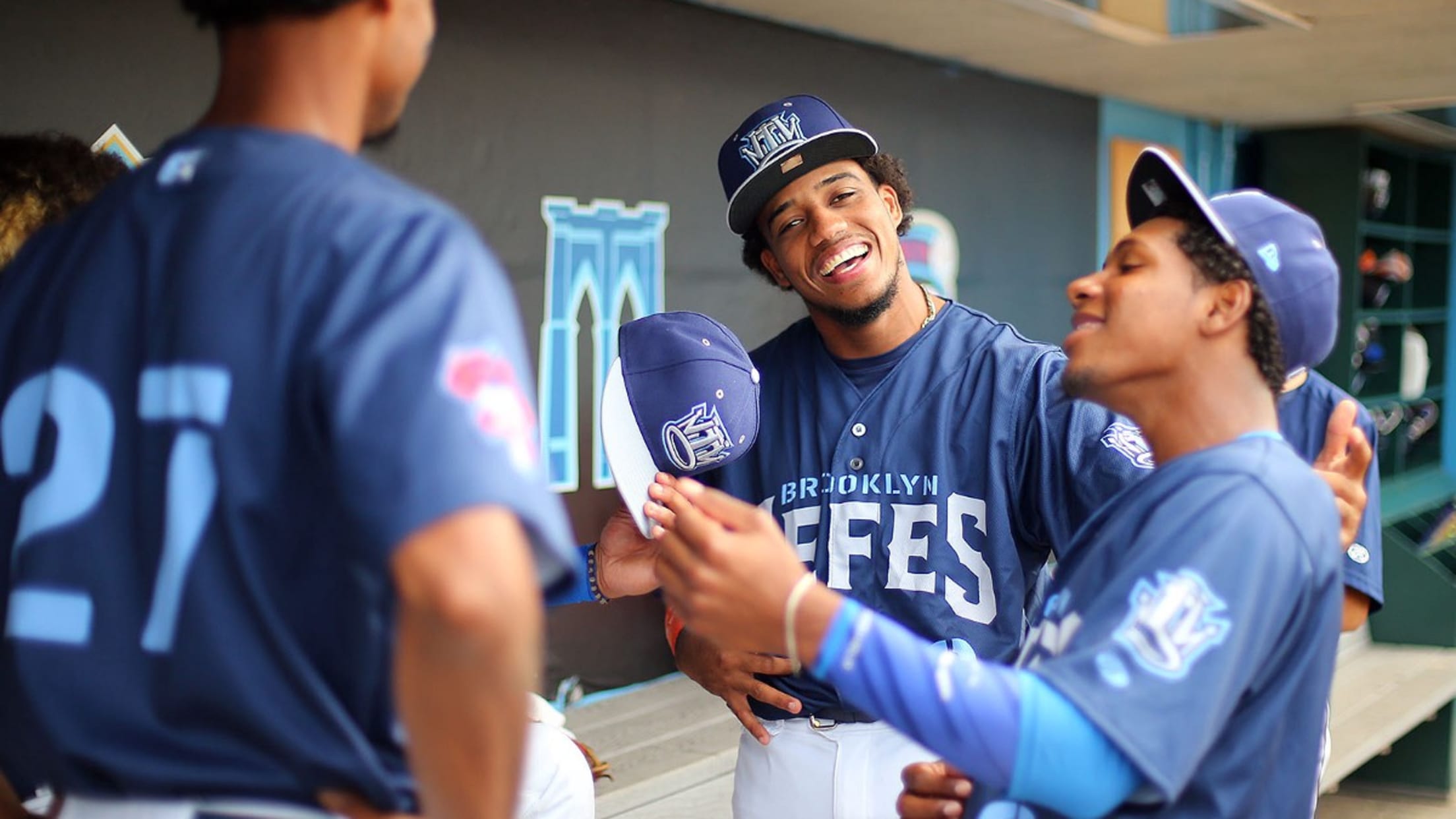 Canetti also talked to shortstop Manny Rodriguez, a bilingual Brooklyn native, about the Jefes identity.
"The Brooklyn mentality is just a boss mentality," Rodriguez said. "It's a concrete jungle and everyone walks around with a chip on their shoulder, so it's a perfect fit."
Slow and Low in Fresno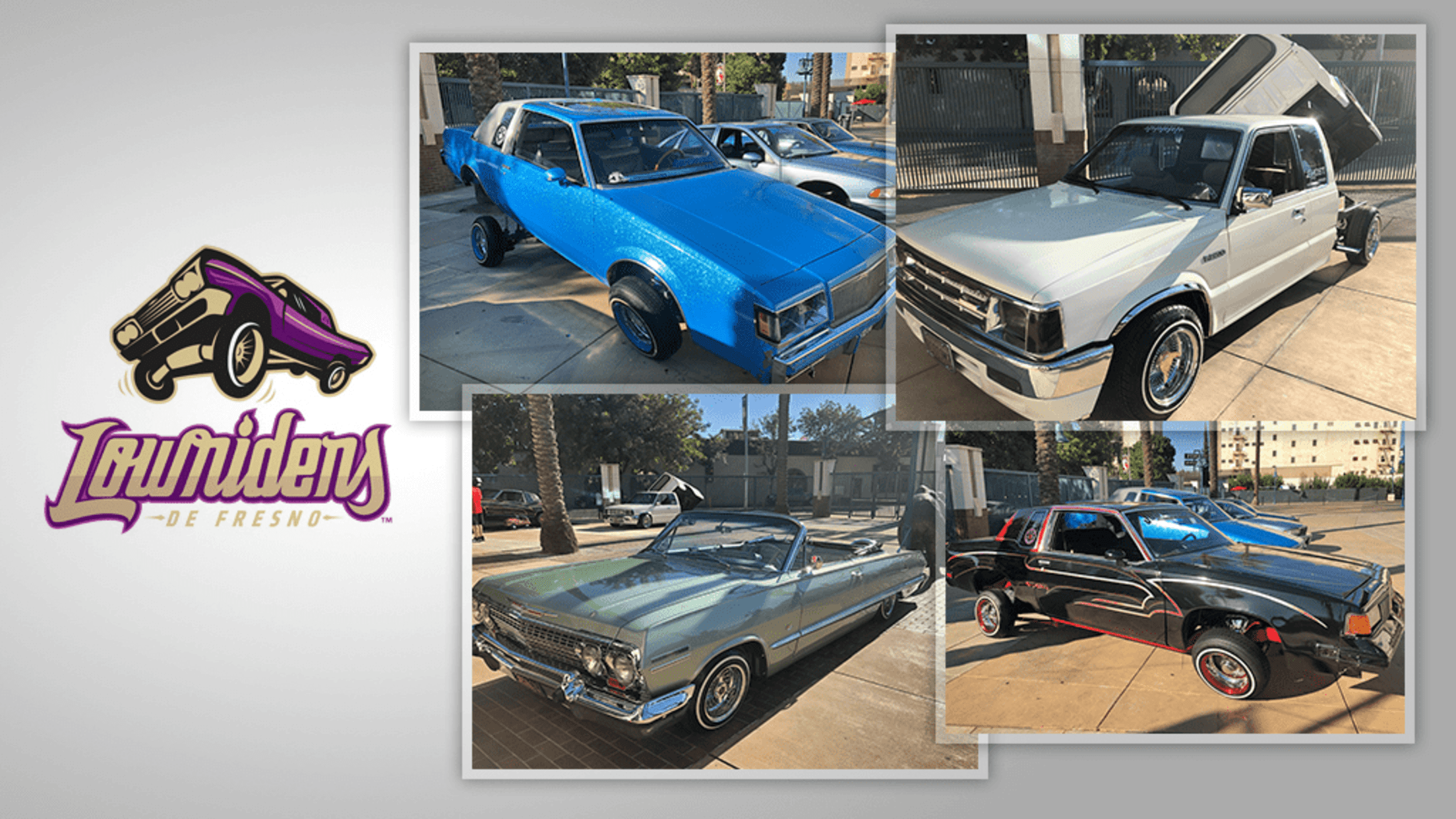 The Fresno Grizzlies unveiled their Copa de la Diversión identity prior to the 2019 season, announcing that they would play as the Lowriders de Fresno over the course of two weekends. The Nationals' Triple-A affiliate debuted the moniker -- a tribute to Central Valley car culture and Fresno's place within it -- in mid-June. A car show, featuring 120 customized, tricked-out, immaculately painted automobiles, was held on nearby Fulton Street. The "People's Choice" award winner, a '63 Chevy Impala hardback named Tequila Sunrise, will be the featured vehicle in the next iteration of the Lowriders logo.
"We went to lowrider roundtables and discussions, panel discussions that they had in San Jose, in January, February, March of last year," Grizzlies events and entertainment manager Ray Ortiz said in explaining how the identity was developed. "We wanted to make sure that what we were doing was not only cool and fun but also represented correctly, because this community, the lowriding community, is very passionate about what they do, just like our sports teams are very passionate about who we are. It just all tied in together."
MiLB.com's Josh Jackson and I visited Fresno for the second Lowriders weekend of 2019, which was a lower-key affair than the first. It did include an in-game car-hopping contest, however, which was a perhaps unprecedented form of ballpark entertainment.
Lowrider hopping contest at tonight's @FresnoGrizzlies game!

One of the coolest things I've ever seen at a @MiLB ballpark. pic.twitter.com/PutZ0TYEau

— Benjamin Hill (@bensbiz) July 28, 2019
Next?
In 2020, Minor League Baseball fans were deprived of, well, everything. This included the debut of 22 new Copa de la Diversión identities, bringing the number of participating teams to 92. Here's to seeing all of them survive and thrive in 2021.