Tulsa Rally Falls Short in 4-3 Loss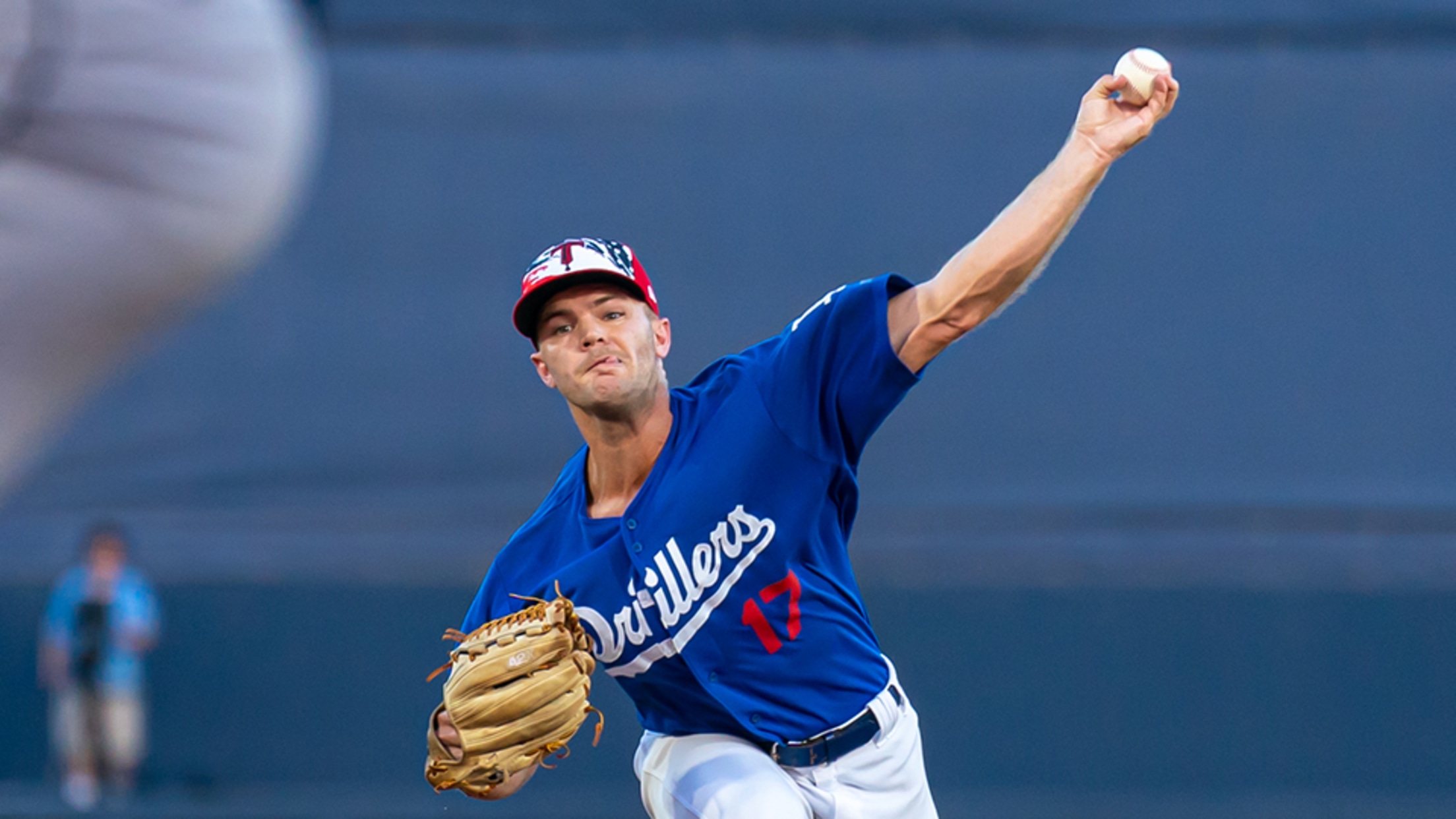 Austin Drury worked 2.2 scoreless innings out of the Tulsa bullpen in Saturday's loss to Arkansas. (Tim Campbell)
TULSA, OK – A Tulsa Drillers eighth-inning rally fell short on Saturday night at ONEOK Field. Tulsa came into the eighth trailing 4-1 to the Arkansas Travelers before Justin Yurchak brought the Drillers to within one run, but Tulsa failed to put any runners on base in the bottom of
TULSA, OK – A Tulsa Drillers eighth-inning rally fell short on Saturday night at ONEOK Field. Tulsa came into the eighth trailing 4-1 to the Arkansas Travelers before Justin Yurchak brought the Drillers to within one run, but Tulsa failed to put any runners on base in the bottom of the ninth and suffered a 4-3 loss to the Travs.
The defeat snapped a two-game winning streak for the Drillers and dropped their second half record to 2-3.
Tulsa took an initial 1-0 lead in the first inning of the game when Ryan Ward hit his second home run in as many nights.
After Drillers starting pitcher Landon Knack kept the Travelers scoreless through the first two innings, Arkansas took the lead in the third. Following a walk and a double, Jake Scheiner scored Joe Rizzo with a sacrifice fly. Zach DeLoach then belted a two-run homer to right field that fell just beyond the reach of a leaping Andy Pages, putting the Travs up 3-1.
Pitching took over the game for both sides as Tulsa reliever Austin Drury replaced starter Landon Knack in the top of the fourth and allowed just two hits over the next two and two-thirds innings.
Arkansas starter Levi Stoudt, the Seattle Mariners #5 ranked prospect, kept the Drillers off the bases as he retired the next 11 Tulsa batters after hitting Leonel Valera with a pitch in the third inning.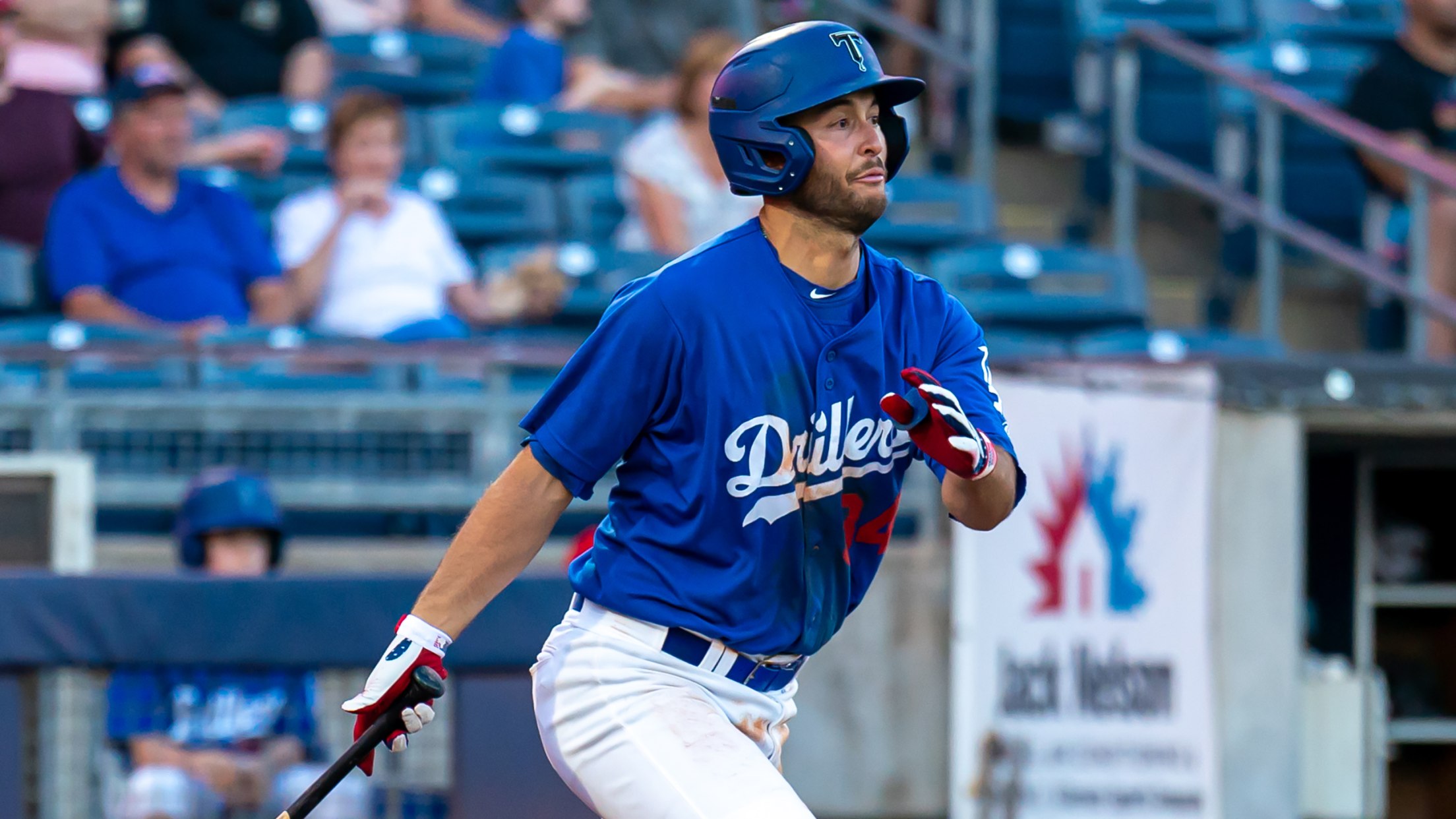 The scoring drought ended in the eighth inning when the Travelers scored their fourth run without the benefit of a hit. Cade Marlowe walked, stole second and third bases and scored on a two-out wild pitch from Guillermo Zuniga.
Yurchak pulled Tulsa to within one run in the bottom of the eighth inning. With two outs, Valera singled to right and Pages walked. Yurchak brought both runners home with a double to deep, right-center field that brought the score to 4-3.
The Drillers would get no closer. In the bottom of the ninth, Arkansas turned to Texas League saves leader, Matt Stryffeler, and the Drillers could not reach base as Stryffler struck out the side in order to close the game.
HIGHLIGHTS AND HAPPENINGS:
*Knack abruptly left the game in the top of the fourth inning after a visit from athletic trainer Jesse Guffey.
*Arkansas stole three bases in the game. The Drillers have allowed 102 stolen bases this season, which is second-most in Double-A.
*Drury and Kevin Malisheski each had scoreless outings in the loss.
*Valera has recorded a hit in 22 of 26 games he has played with the Drillers for a .322 average.
*Pages drew Tulsa's only walk in the game in the eighth inning.
*The Drillers had just 6 baserunners and 5 hits while the Travelers had 18 hits with 13 runners.
UP NEXT:
The Drillers and Travelers will play the final their six-game series on Sunday night in downtown Tulsa. It will be the third of three straight Fireworks games at ONEOK Field in celebration of the Fourth of July holiday.
Starting time on Saturday is set for 6:05 p.m. and the pitching matchup is scheduled to be:
Arkansas – RHP Emerson Hancock (1-2, 3.03 ERA)
Tulsa – RHP Bobby Miller (3-3, 4.92 ERA)