Two Big Innings the Difference for Rome
Tourists Fall Behind by 11; Lose by Five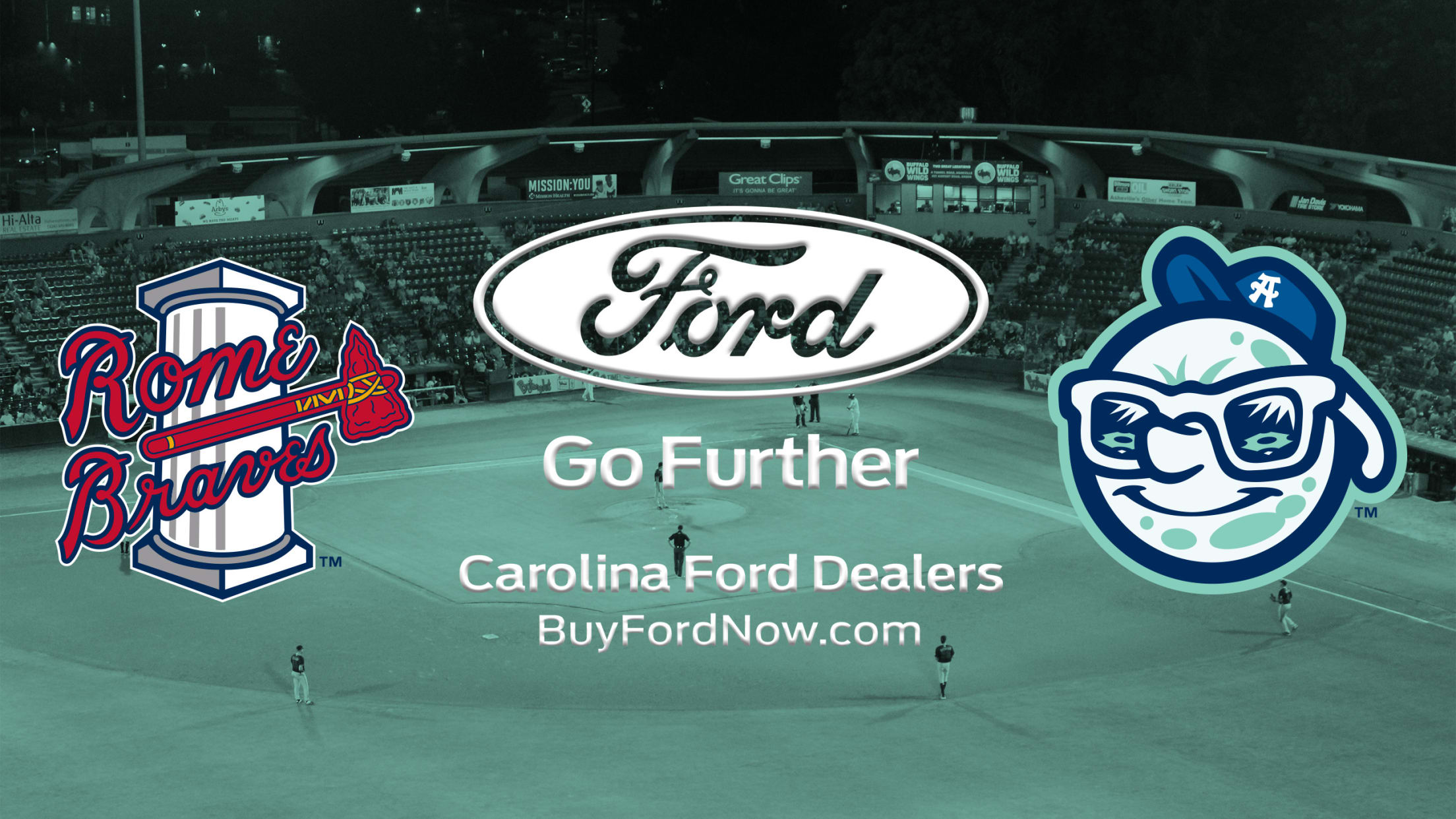 ASHEVILLE- The Rome Braves did all of their damage on Tuesday night in just two innings. Rome scored seven runs in the second inning and added six more in the sixth to build a big lead on the Asheville Tourists. The Braves held off the Tourists when Asheville attempted to
ASHEVILLE- The Rome Braves did all of their damage on Tuesday night in just two innings. Rome scored seven runs in the second inning and added six more in the sixth to build a big lead on the Asheville Tourists. The Braves held off the Tourists when Asheville attempted to rally late and even the series with a 13-8 final score.
Asheville plated the game's first run on a two-out RBI single by Coco Montes in the bottom of the first inning. The lead was short lived. The Tourists starting pitcher, Eris Filpo , retired only one of the eight batters he faced in the second inning and all seven who reached came in to score. Filpo was lifted with a line of 1.1 innings pitched and seven runs allowed.
The Tourists were forced to go to their bullpen and had to stretch out relievers a little further than they wanted to. The biggest example was Derrik Watson . After throwing three shutout, hitless innings, Watson came back out to attempt a fourth frame. Derrik issued three walks and it set the stage for another big frame. Rome added six more runs to take a 13-2 lead.
In the bottom of the sixth, John Cresto hit a two run Home Run down the left field line to bring a spark to the McCormick Field faithful. The Tourists added three more in the seventh on RBI singles from Danny Edgeworth , Grant Lavigne , and Cresto. Niko Decolati chipped in an RBI single in the eighth; however, Asheville's comeback bid ended there. Cade Harris paced the Tourists offense with a 3-for-4 performance.
The current series is knotted up a one game apiece with the rubber match scheduled for 7:05pm on Wednesday evening.