ABC Supply Stadium to Host UW-Whitewater Baseball Exhibition Games – October 15 and 17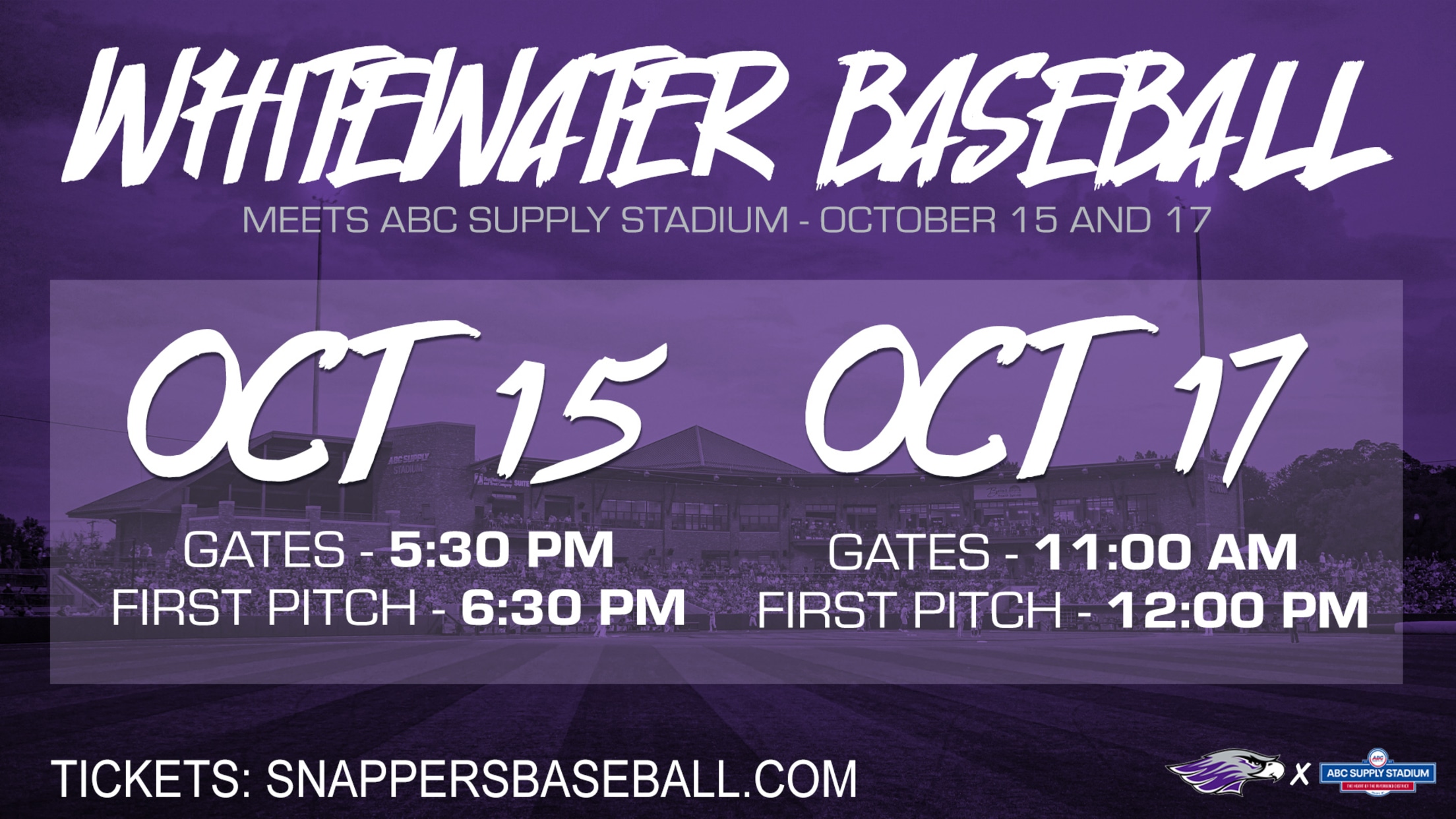 BELOIT, WI – As part of their commitment to bringing fun and engaging events year-round, Beloit Baseball is proud to partner with the University of Wisconsin-Whitewater Warhawks baseball team for two exhibition games in October. The Warhawks will hit the turf at ABC Supply Stadium for a two-game inter-squad series
BELOIT, WI – As part of their commitment to bringing fun and engaging events year-round, Beloit Baseball is proud to partner with the University of Wisconsin-Whitewater Warhawks baseball team for two exhibition games in October. The Warhawks will hit the turf at ABC Supply Stadium for a two-game inter-squad series on October 15 and 17.
These games will be open to the public. Game one is set for Friday, October 15. Gates will open at 5:30 PM CT and first pitch is set for 6:30 PM CT. Game two will take place on Sunday, October 17, with gates opening at 11:00 AM CT, and first pitch at 12:00 PM CT.
Tickets for both games are five dollars plus a processing fee. Additionally, concessions will be available for purchase during both games.
Questions? Want to purchase tickets over the phone? Give our Ticket Office a call at 608-362-2272.