Visalia Withstands Late Rancho Rally, Takes Game 5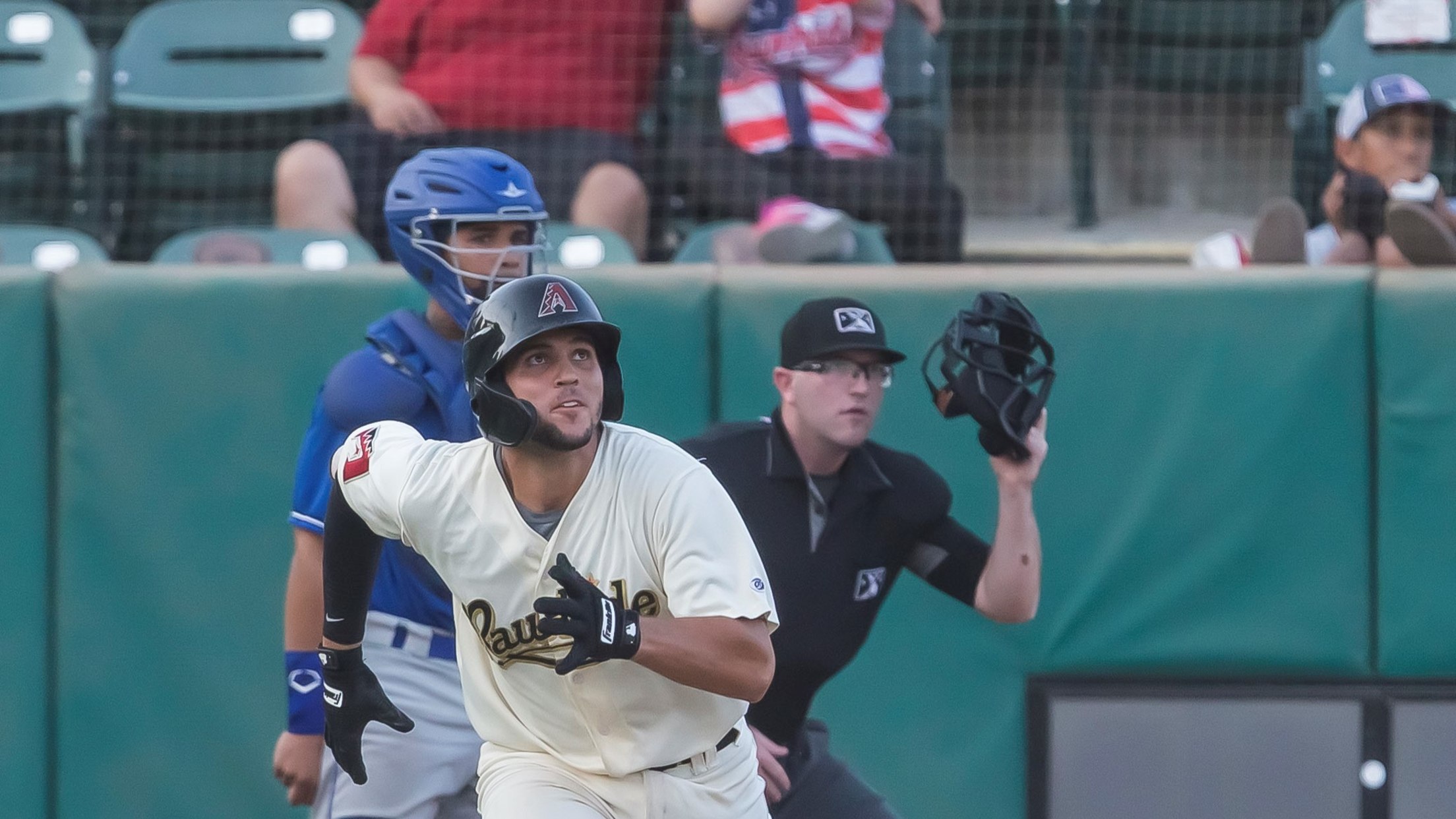 VISALIA, CA-Visalia used another strong showing from starting pitching and some clutch hitting from catcher Adrian Del Castillo to take down their South Division nemesis, the Rancho Cucamonga Quakes, 6-5 on Saturday night. Avery Short was able to pick up his first win of the season as he tossed five
VISALIA, CA-Visalia used another strong showing from starting pitching and some clutch hitting from catcher Adrian Del Castillo to take down their South Division nemesis, the Rancho Cucamonga Quakes, 6-5 on Saturday night.
Avery Short was able to pick up his first win of the season as he tossed five innings with two hits and two earned runs given up to go along with five strikeouts as his record on the season was improved to 1-5 with only a few starts left to go. Both hits and earned runs were given up in the 1st inning as he was nearly flawless in the 2nd through 5th frames before he was finally relieved by Ross Carver in the top of the 6th.
Ross Carver and Hugh Fisher pitched in relief of Short, combining to toss three strikeouts and two earned runs in four innings as Fisher picked up his second save of the season, currently leading a team that has used multiple closers on the year. Fisher inherited a situation that looked like it was spiraling out of control as the 6-2 Visalia lead shrunk to 6-5 after some inconsistent but flashy pitching by Carver. He was able to stop the bleeding and put the Rawhide one win away from their first series win of the season.
Only Diamondback's Top-30 prospect Adrian Del Castillo managed to knock in two hits, but more batting contributions came from players like Ramses Malave, who had one hit and two RBI, and Neyfy Castillo, who had one hit and one RBI while reaching home plate twice. Others with a hit were Ryan Bliss with a double and Wilderd Patino who is still working his way back from an injury that kept him shelved for the majority of the season.
The Rawhide host Rancho Cucamonga for the final time this season on Sunday at 1 PM pacific time as they look to win their first series of the season with only three more series after this.