West Virginia Downs Doubledays
Black Bears rally from three run deficit to stay in Wild Card race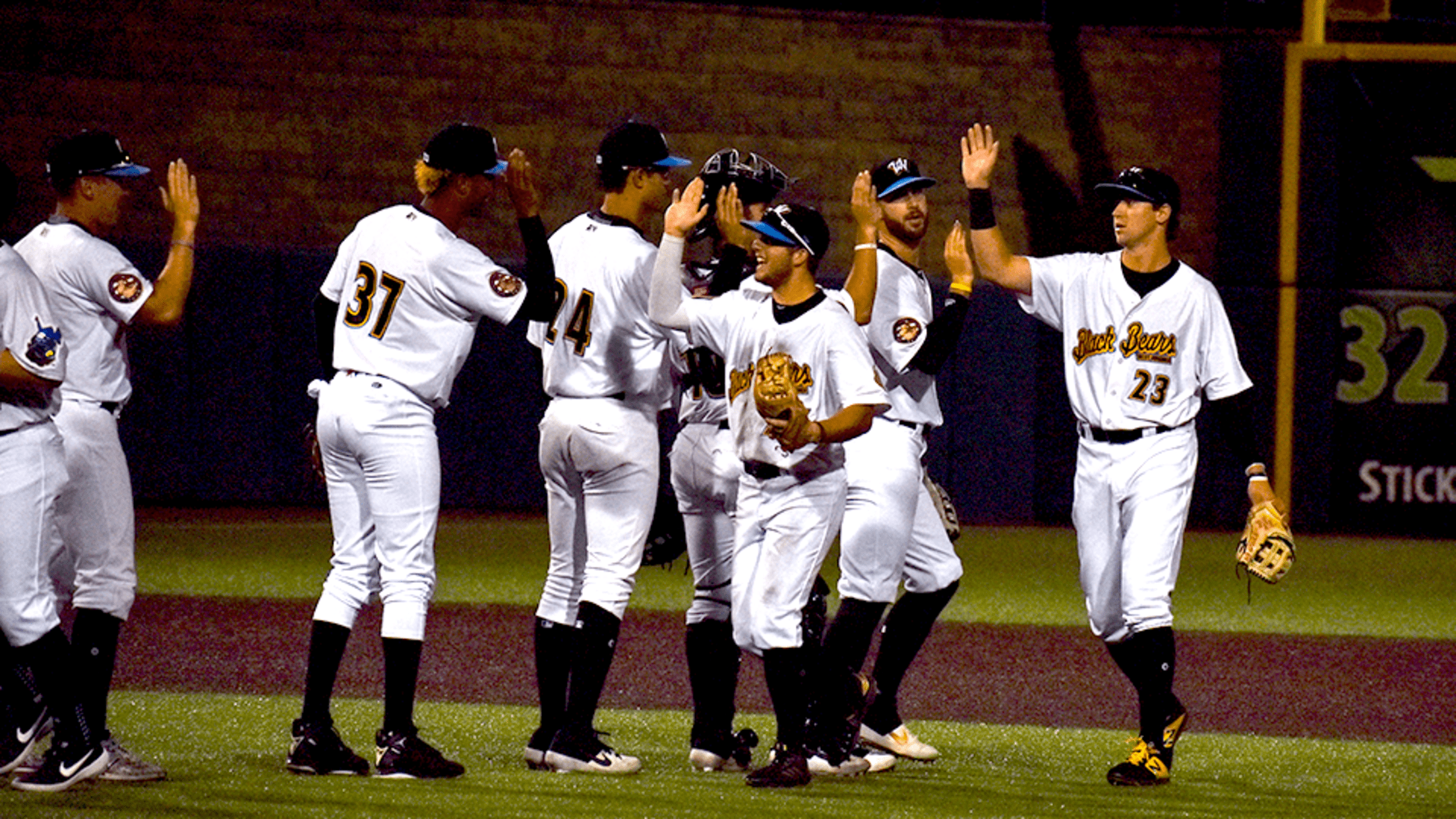 GRANVILLE, W. Va.- Looking to rebound from last night's loss, the West Virginia Black Bears defeated the Auburn Doubledays 4-3.The Black Bears overcame a three-run deficit to secure the win at Monongalia County Ballpark, as the team looks to remain in the Wild Card hunt. Currently, West Virginia sits two
GRANVILLE, W. Va.- Looking to rebound from last night's loss, the West Virginia Black Bears defeated the Auburn Doubledays 4-3.
The Black Bears overcame a three-run deficit to secure the win at Monongalia County Ballpark, as the team looks to remain in the Wild Card hunt. Currently, West Virginia sits two games back in both the division and Wild Card race. The fans also celebrated Faith and Family Night, with members of the Chestnut Ridge Church worship team performing on the concourse before the game.
Auburn was hot out of the gate and got on the board in the top of the third inning. A pair of RBI singles brought two runs in to give the visitors an early lead.
After a sacrifice fly brought another run around to score in the fourth, the Doubledays settled into a comfortable 3-0 advantage.
Then in the bottom of the fifth, West Virginia came roaring back. The home team got its first run on a wild pitch that brought C Kyle Wilkie across home plate, and LF Fernando Villegas brought in another on an RBI groundout to cut the deficit to just one run.
2B Cory Wood was the star of the sixth inning for the Black Bears. With a runner on third, Wood drove home the game-tying run on a single to centerfield.
He eventually came around to score on a wild pitch to put his team up 4-3 as the game went into the final three innings.
While timely hitting helped put West Virginia on top, it was the bullpen that kept Auburn at bay. RHP Tom Koehler provided two scoreless innings of relief, as the veteran was credited with the win in his rehab assignment. Koehler, who picked up his last win in the NY-Penn League in 2008, previously played for the Black Bears former incarnation - the Jamestown Jammers.
LHP Denny Roman chipped in with two and two-thirds innings of scoreless work, and RHP Oliver Garcia capped things off by getting the final out of the game to pick up the save.
Both teams are back tomorrow night for the rubber match of the series, with first pitch scheduled for 6:35 p.m. For more information on tickets and promotions, visit www.westvirginiablackbears.com.