Welcome Home Banquet Set for April 8
Milwaukee Brewers Announcer Lane Grindle is Special Guest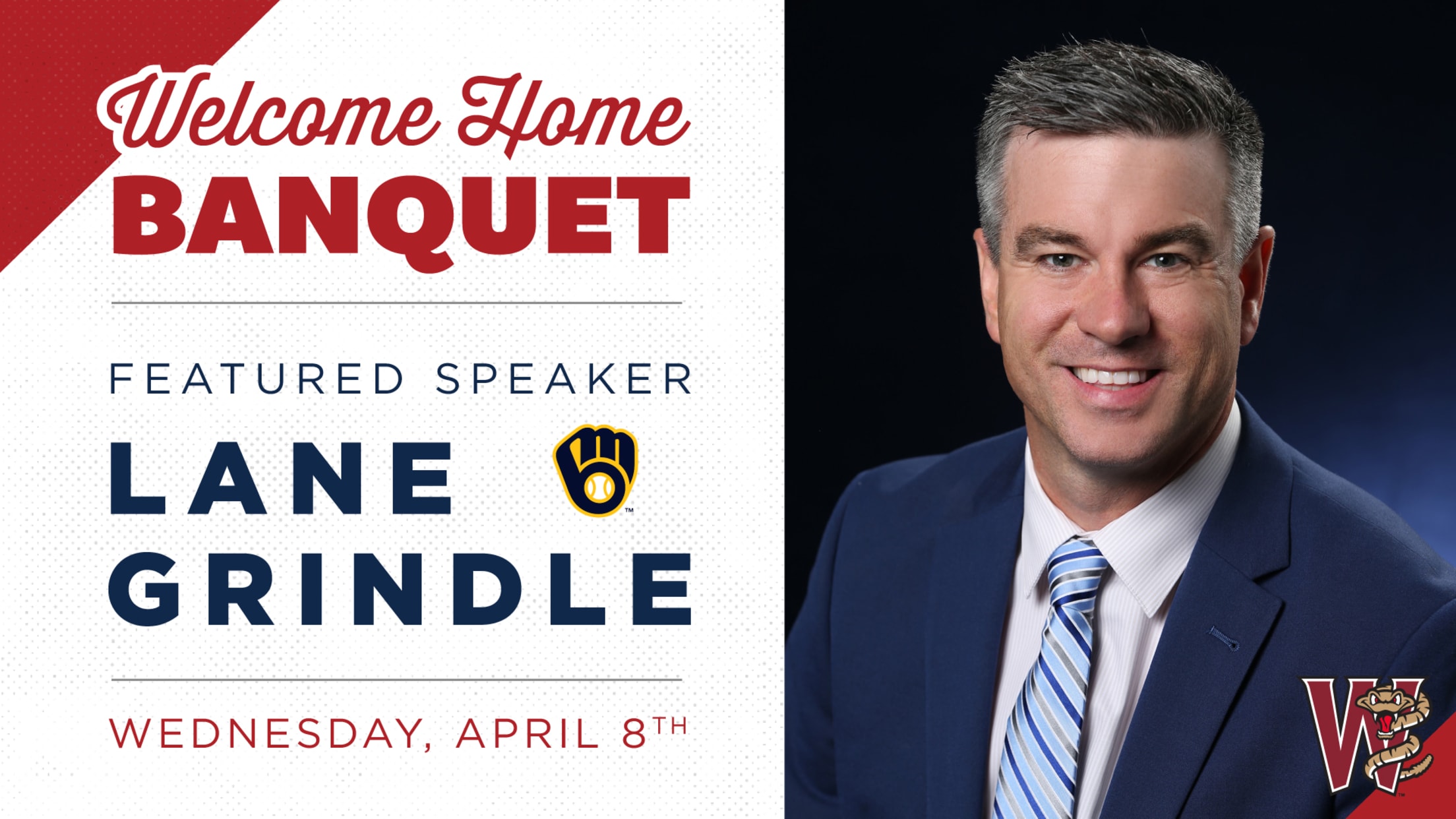 GRAND CHUTE, WI - The Wisconsin Timber Rattlers invite fans to greet this year's team at the 2020 Welcome Home Banquet on Wednesday, April 8. The dinner has been held annually as the official welcome event for Appleton Professional Baseball teams since 1958. The event will take place in the
GRAND CHUTE, WI - The Wisconsin Timber Rattlers invite fans to greet this year's team at the 2020 Welcome Home Banquet on Wednesday, April 8. The dinner has been held annually as the official welcome event for Appleton Professional Baseball teams since 1958. The event will take place in the Fox Communities Credit Union Fox Club at Neuroscience Group Field at Fox Cities Stadium.

The doors to the ballpark open at 5:30 pm. There will be a scheduled autograph session with the 2020 Wisconsin Timber Rattlers from 5:30 pm to 6:15 pm and a social hour from 5:30 to 6:30pm. Dinner will be served at 6:30 pm. An interactive question and answer program with the players and coaching staff of the Timber Rattlers will follow dinner.
Milwaukee Brewers radio announcer Lane Grindle is the special guest for the evening and will have a separate Q & A session.
The tradition of a Welcome Home Banquet for Appleton Professional Baseball dates back to the Appleton Papermakers, who held a luncheon at the Conway Hotel on May 9, 1940 a few hours prior to the first game played by the Wisconsin State League franchise.

Dinner will consist of a side salad with house dressing, dinner rolls, grilled beef chateau with cherry ale demi-glace, mushroom sherry chicken breast, gouda bacon-mashed potatoes, chef's choice vegetables du jour, and chef's choice dessert.

There is also a vegetarian option (mushroom asparagus risotto) and a child's option (breaded chicken tenders with French fries and a sliced fresh fruit cup) available on request when ordering tickets for the event.
Tickets for the 2020 Welcome Home Banquet are on sale now and are available for $35 per person.

Reservations for tickets may be made by contacting Mary Robinson at (920) 733-4152. Fans may also stop at the Neuroscience Group Field at Fox Cities Stadium Front Office to purchase tickets Monday through Friday from 9:00 am to 5:00 pm. Space is limited for the event. Fans are urged to make their reservations as soon as possible.
The Timber Rattlers will begin the 2020 season at home against the Burlington Bees on Thursday, April 9. Game time is 6:35pm.

Ticket packages for 2020 are available from the Wisconsin Timber Rattlers ticket office by calling (800) WI-TIMBER or (920) 733-4152, stopping at Neuroscience Group Field at Fox Cities Stadium, or online at timberrattlers.com. The ticket office is open from 9:00am to 5:00pm Monday through Friday. Individual tickets for this season go on sale on Saturday, March 14 at 10:00am.