From the makers of Bubba Watson's Diamond Disc Golf Challenge comes a brand new in-stadium golf experience never seen before in the Panhandle! Enjoy Blue Wahoos Stadium in an all-new way from July 30th-August 2nd at Eagles In The Outfield, our brand new ballpark golf competition! Book your tee-time now to compete against your friends for an hour of fun to see who has the best golf game!
A dozen targets will be set up across the outfield at the ballpark and golfers will compete for the highest score by aiming to hit them with their tee shot from stations beyond the centerfield wall. Book the Coors Deck Tee Box for $120 and bring up to six of your friends for an hour of unlimited shots, enjoy shaded seating, and have direct access to the outfield bar and grill! Bring four of your friends and book a Scoreboard View Tee Box for $80 for an hour of unlimited shots! Bringing a smaller group or children? Grab a Centerfield Tee Box for $80 and bring up to four golfers for a kid-friendly experience!
In addition to an hour of fun from your tee box, all golfers also get a free round of mini golf at our brand new concourse putt-putt course! $5 from all bookings will be donated to First Tee of Northwest Florida, helping youth across the Panhandle learn life lessons and develop their character while gaining access to the game of golf!
For safety reasons, clubs that hit longer than 100 yards will not be permitted.
Eagles In The Outfield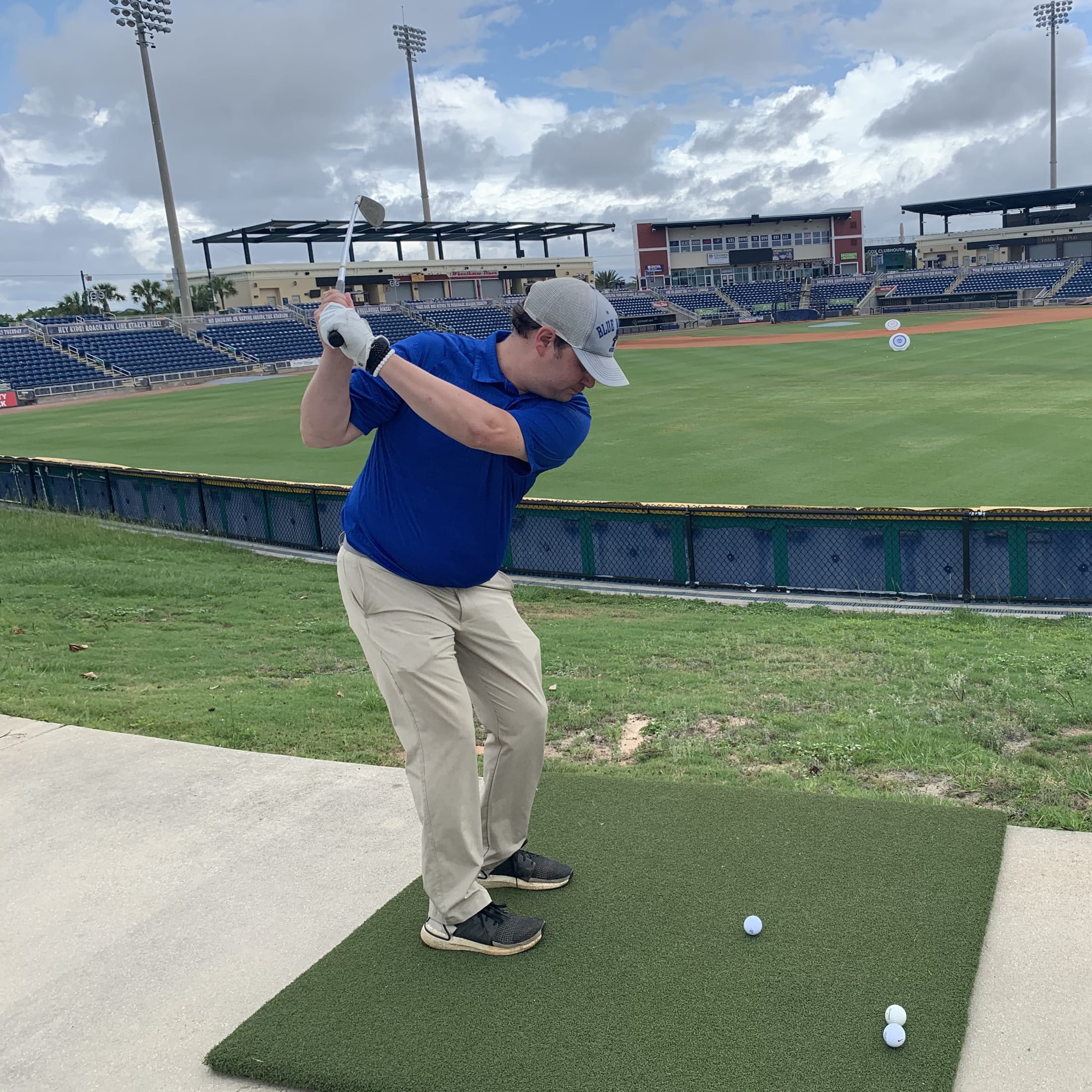 Enjoy one hour of unlimited shots from your tee box
Play a free round of stadium mini golf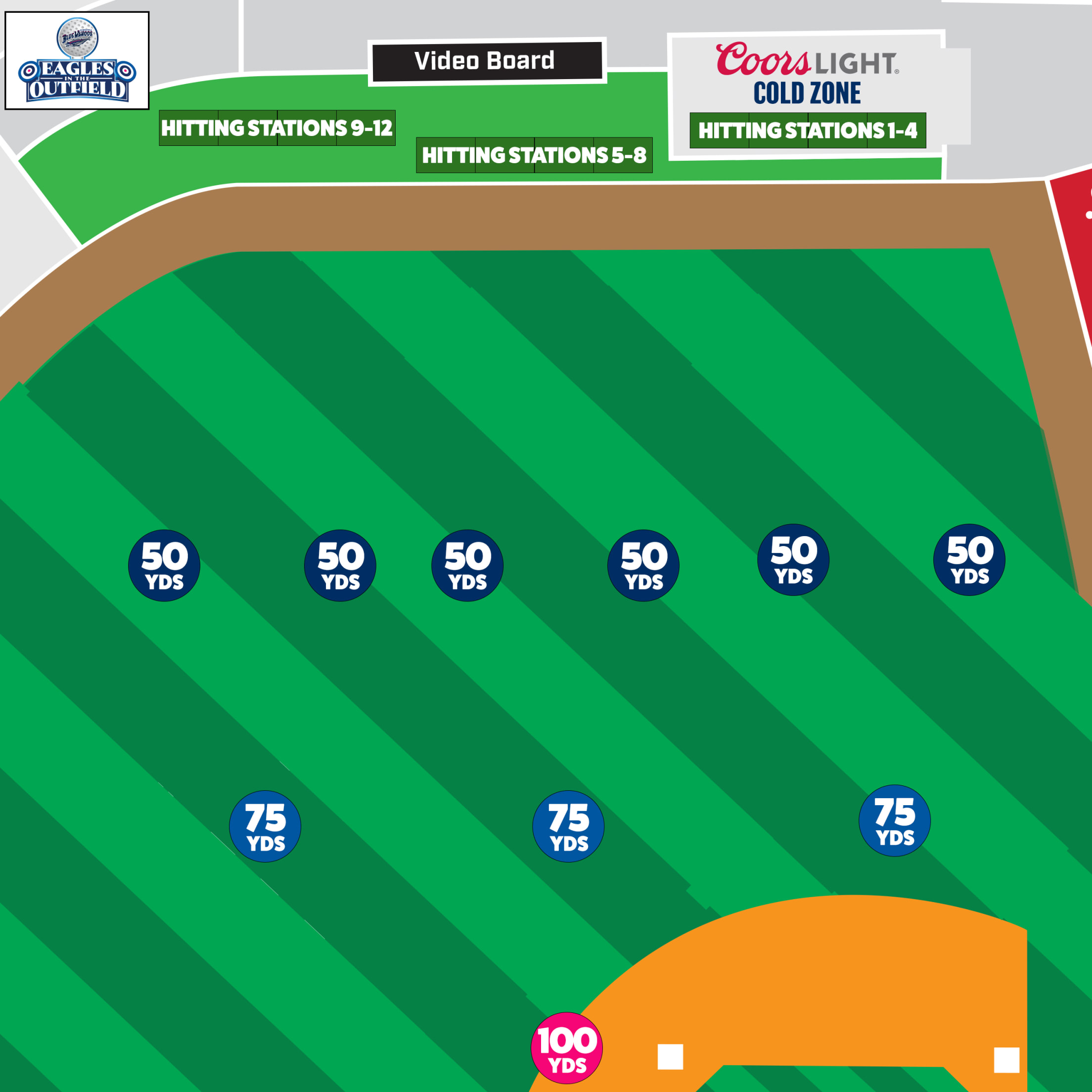 Play for the high score with targets spread across the field
Grab a snack or cold drink at the outfield bar and grill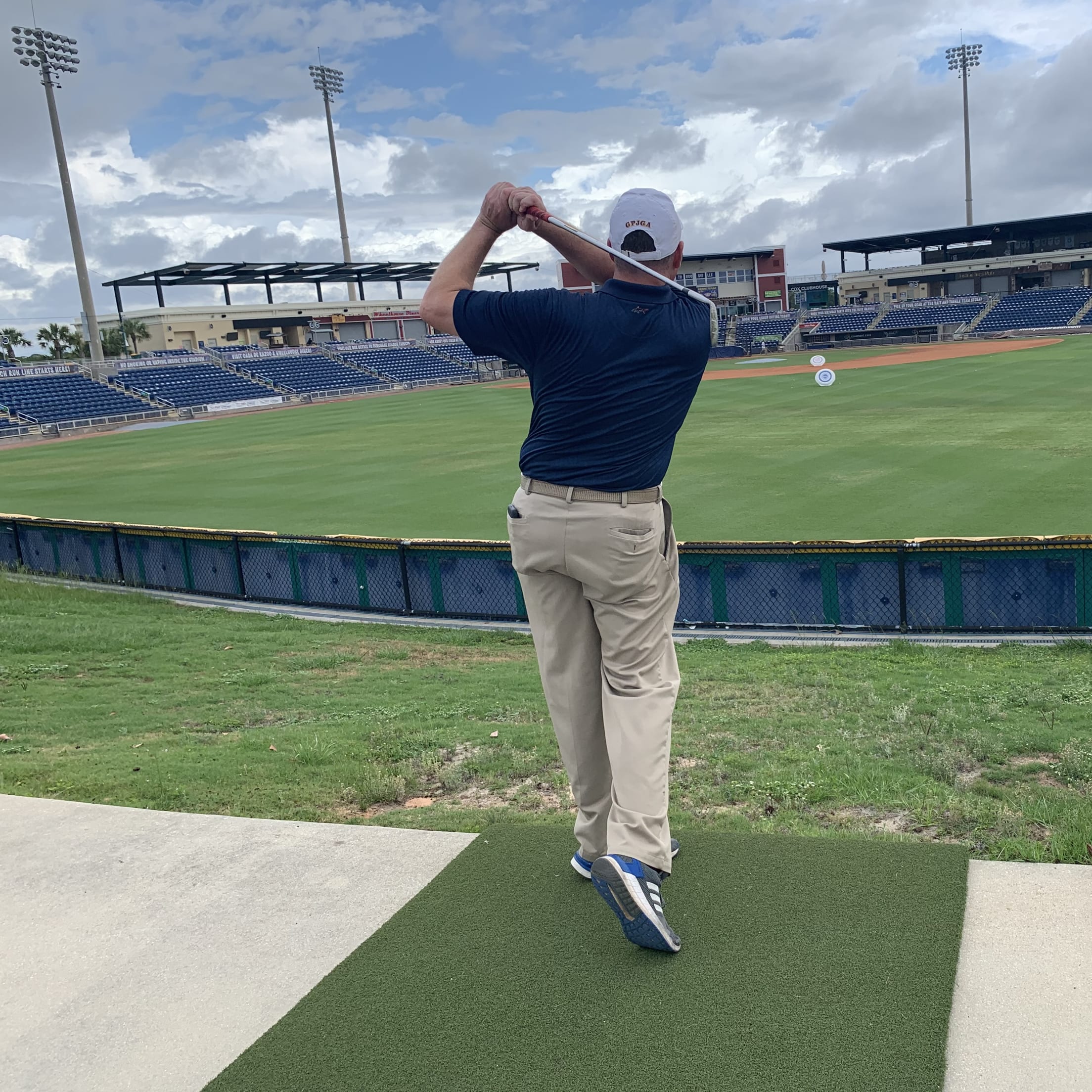 Earn bragging rights competing against up to 6 friends
$5 per booking donated to charity
Tee Time Schedule
Thursday, July 30
Tee Times:
12:00-1:00 PM
1:30-2:30 PM
3:00-4:00 PM
4:30-5:30 PM
6:00-7:00 PM
7:30-8:30 PM
Friday, July 31
Tee Times:
12:00-1:00 PM
1:30-2:30 PM
3:00-4:00 PM
4:30-5:30 PM
6:00-7:00 PM
7:30-8:30 PM
Saturday, August 1
Tee Times:
12:00-1:00 PM
1:30-2:30 PM
3:00-4:00 PM
Sunday, August 2
Tee Times:
12:00-1:00 PM
1:30-2:30 PM
3:00-4:00 PM
4:30-5:30 PM