Sea Dogs outlast Fisher Cats 9-8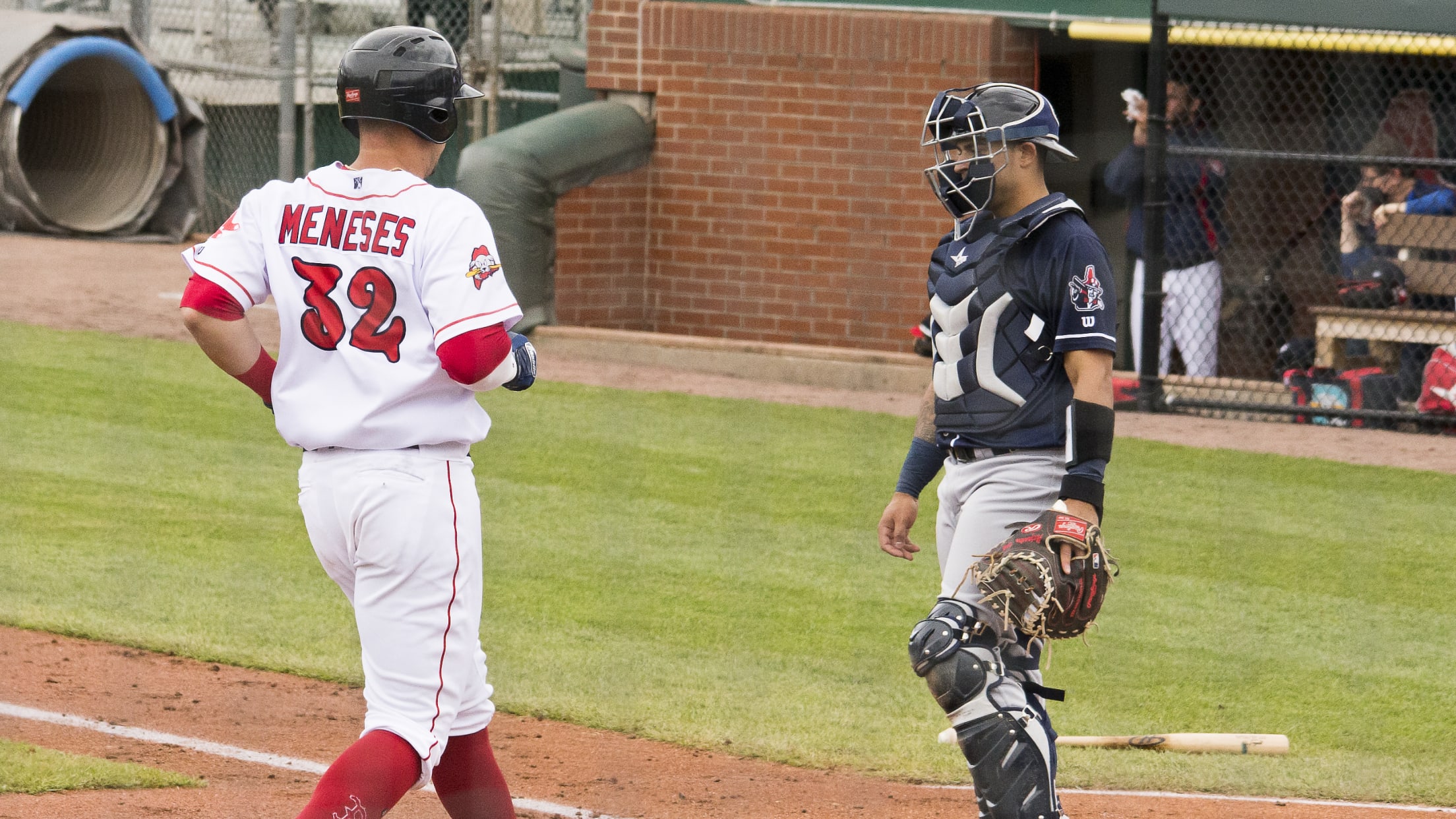 Portland, Maine- Ryan Fitzgerald broke an 8-8 tie in the 8th inning with an RBI double lifting the Portland Sea Dogs (19-12) to a 9-8 victory over the New Hampshire Fisher Cats (10-20) Tuesday night at Hadlock Field. The Sea Dogs rallied back from an early 7-1 deficit. Portland started
Portland, Maine- Ryan Fitzgerald broke an 8-8 tie in the 8th inning with an RBI double lifting the Portland Sea Dogs (19-12) to a 9-8 victory over the New Hampshire Fisher Cats (10-20) Tuesday night at Hadlock Field.
The Sea Dogs rallied back from an early 7-1 deficit.
Portland started chipping away at the lead in the fourth inning when Tate Matheny, who began the year with Triple-A Worcester, homered in his first game back with Portland, a two-run homer to center which cut the Fisher Cats lead to 7-3. Matheny went 2-for-4 on the night with 2 RBI's and scored two runs.
The Sea Dogs tacked on two more runs in the fifth inning. Tanner Nishioka hit his home run of the season to lead off the inning. While Triston Casas, who rejoined the club today after playing for Team USA in the Olympic qualifiers, had an RBI single making it 7-5.
Joey Meneses hit a three-run homer in the seventh inning giving Portland its first lead of the game, 8-7. The home run was the sixth for Meneses, who went 2-for-4 on the night with a double, home run, and 4 RBI. He currently leads the team with 27 RBI.
New Hampshire's Samad Taylor lead off the eighth with a double off Jake Thompson and scored on an RBI single b Austin Martin as the Fisher Cats tied the score at eight.
Matheny led off the bottom of the 8th with a single and scored on Fitzgerald's double for what proved to be the game-winning run.
Jose Adames struck out the side in the ninth for his Northeast League-leading ninth save.
Tyler Olson (2-0) picked up the win for Portland. While Curtis Taylor (2-2) took the loss for New Hampshire.
Portland relievers Seth Blair, Jake Thompson, Olson, and Adames held the Fisher Cats to just two hits and one run over the final four innings.
The Sea Dogs and Fisher Cats play game two of the six-game series Wednesday night at 6:00 PM. Portland will send righty Frank German (1-3, 6.55) to the mound. He will be opposed by New Hampshire righty Troy Miller (0-1, 7.00). The first 500 fans to enter the ballpark will receive a Rafael Devers bobblehead, courtesy of Bath Savings. Radio coverage on the WPEI Sea Dogs Radio Network, built by General Dynamics/ Bath Iron Works, begins at 5:45 PM. The game is also available on MiLB.TV.