'Dogs end trip on high note, win 7-1 over 'Cats
Portland takes two of three in the series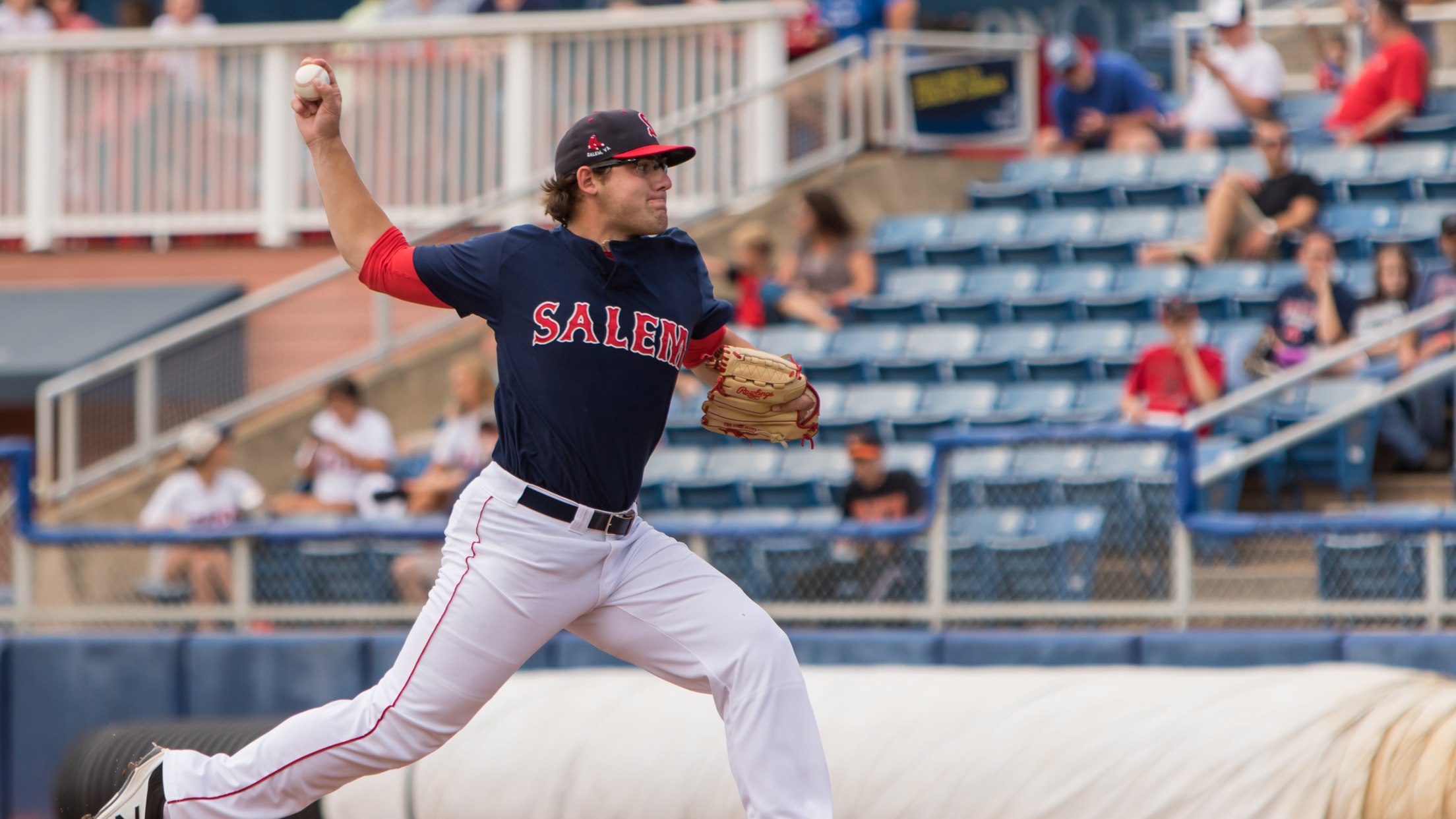 Mike Shawaryn starting pitcher August 27th 2017 Salem Red Sox (John Wacher)
Manchester, NH - Mike Shawaryn (2-3) fanned a season-high eight batters over seven scoreless innings, as the Portland Sea Dogs (7-1) defeated the New Hampshire Fisher Cats (18-11), 7-1 on Wednesday night at Northeast Delta Dental Stadium. 
Manchester, NH - Mike Shawaryn (2-3) fanned a season-high eight batters over seven scoreless innings, as the Portland Sea Dogs (7-1) defeated the New Hampshire Fisher Cats (18-11), 7-1 on Wednesday night at Northeast Delta Dental Stadium.
Portland took two of three from the 'Cats, winning their first road series since last season. The 'Dogs had previously dropped nine straight road series.
Josh Ockimey put the 'Dogs on the board with a solo homer to start the second inning off losing pitcher Jon Harris (1-3). Later in the inning, Austin Rei added a two-out RBI double.
Shawaryn scattered three hits, issued one walk, and three of eight strikeouts came to end innings.
Portland broke the game open in the ninth inning with five runs off Andrew Case. Jeremy Rivera added the third run with a sacrifice fly. Tony Renda followed with an infield RBI-single, but Cole Sturgeon smacked a three-run homer for the big blast of the frame.
Daniel McGrath worked the final two innings to earn his first Double-A save.
The Sea Dogs open up a five-game series in four days on Thursday night with a single-admission doubleheader against the Binghamton Rumble Ponies (Mets affiliate) at Hadlock Field. Game one starts at 5:00 PM, with a 30-minute break in-between games.
Radio coverage on the U.S. Cellular Sea Dogs Radio Network begins at 4:45 PM. Tickets can be purchased at seadogs.com or 207-879-9500.