Fisher Cats hit three home runs in 9-2 win over Sea Dogs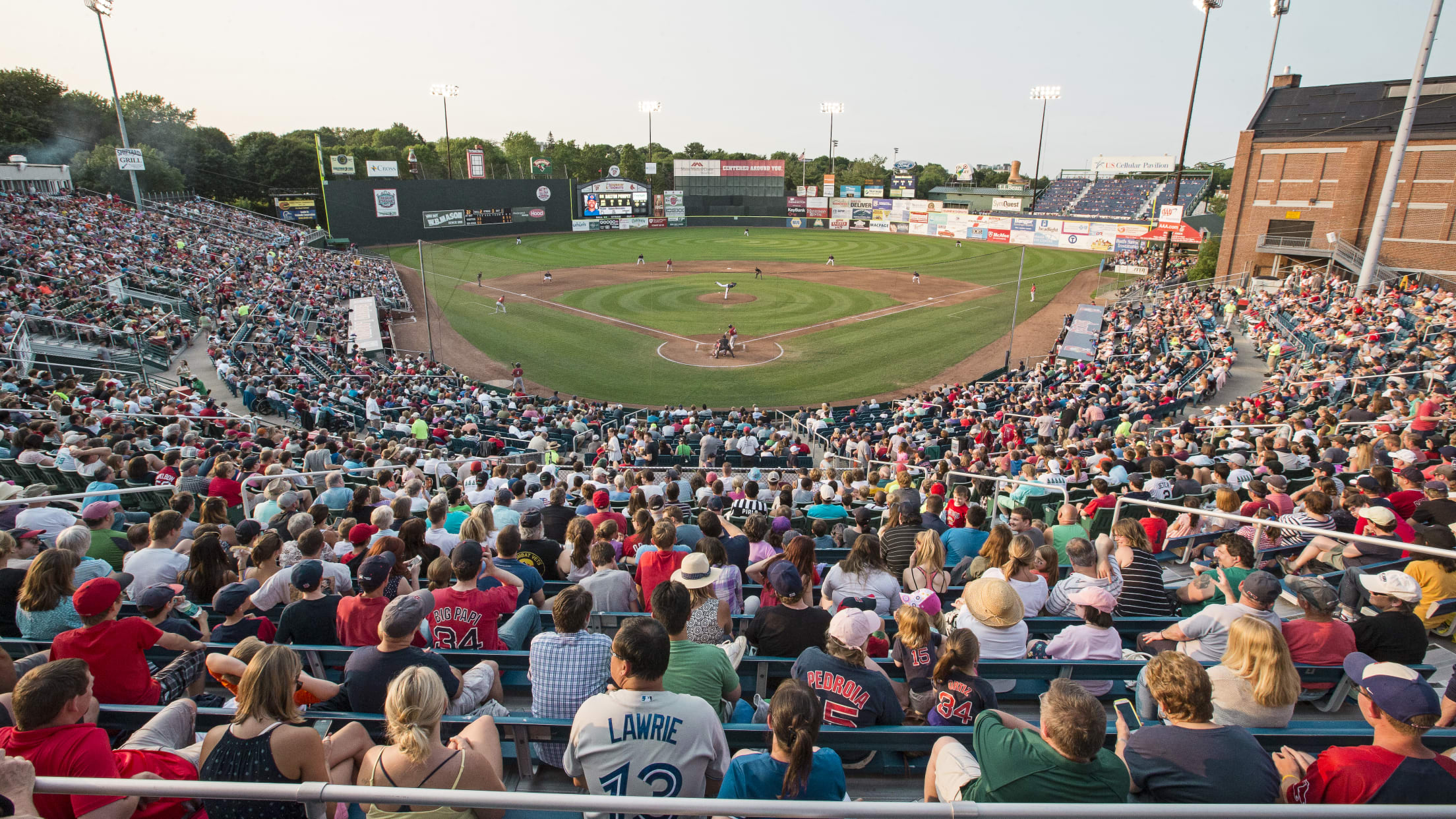 Portland, Maine- The New Hampshire Fisher Cats (14-21) hit three home runs as they defeated the Portland Sea Dogs (20-16) 9-2 Sunday afternoon at Hadlock Field before a crowd of 6,032, the largest of the season. After winning the first two games of the series, the Sea Dogs dropped the
Portland, Maine- The New Hampshire Fisher Cats (14-21) hit three home runs as they defeated the Portland Sea Dogs (20-16) 9-2 Sunday afternoon at Hadlock Field before a crowd of 6,032, the largest of the season. After winning the first two games of the series, the Sea Dogs dropped the final four games losing their first series at home this season.
The Fisher Cats got the scoring started in the second inning when former University of Maine player Chris Bec walked and scored on a two-run homer by Vinny Capra to give the Fisher Cats a 2-0 lead.
Ronaldo Hernandez brought the Sea Dogs within one run, when he hit a solo home run in the bottom of the fourth inning, his fifth of the year.
New Hampshire extended their lead in the fifth when Jordan Groshans hit a two-run double.
In the sixth inning Capra hit his second home run of the game, a three-run homer, as he and Samad Taylor hit back-to-back home runs as part of a four-run inning.
Seth Blair was a bright spot for the Sea Dogs entering the game in the six after the back-to-back homers, he proceeded to strike out all three batters he faced. Blair has not allowed a run in five games and 6.1 innings of work in the month of June.
Maximo Castillo (3-1_ earned the win for the Fisher Cats holding the Sea Dogs to one run on four hits over five innings. While Andrew Politi (1-5) took the loss for Portland allowing two runs on four hits in four innings.
Joey Meneses went 4-for-4 on the day for Portland.
The Sea Dogs have an off day on Monday before opening a six-game series in Binghamton, New York against the Rumble Ponies on Tuesday night. The Sea Dogs return home for a six-game series against the Somerset Patriots (Yankees) June 22-June 27. Tickets are available for all Sea Dogs home games.