Have Slugger Deliver Flowers to Your Valentine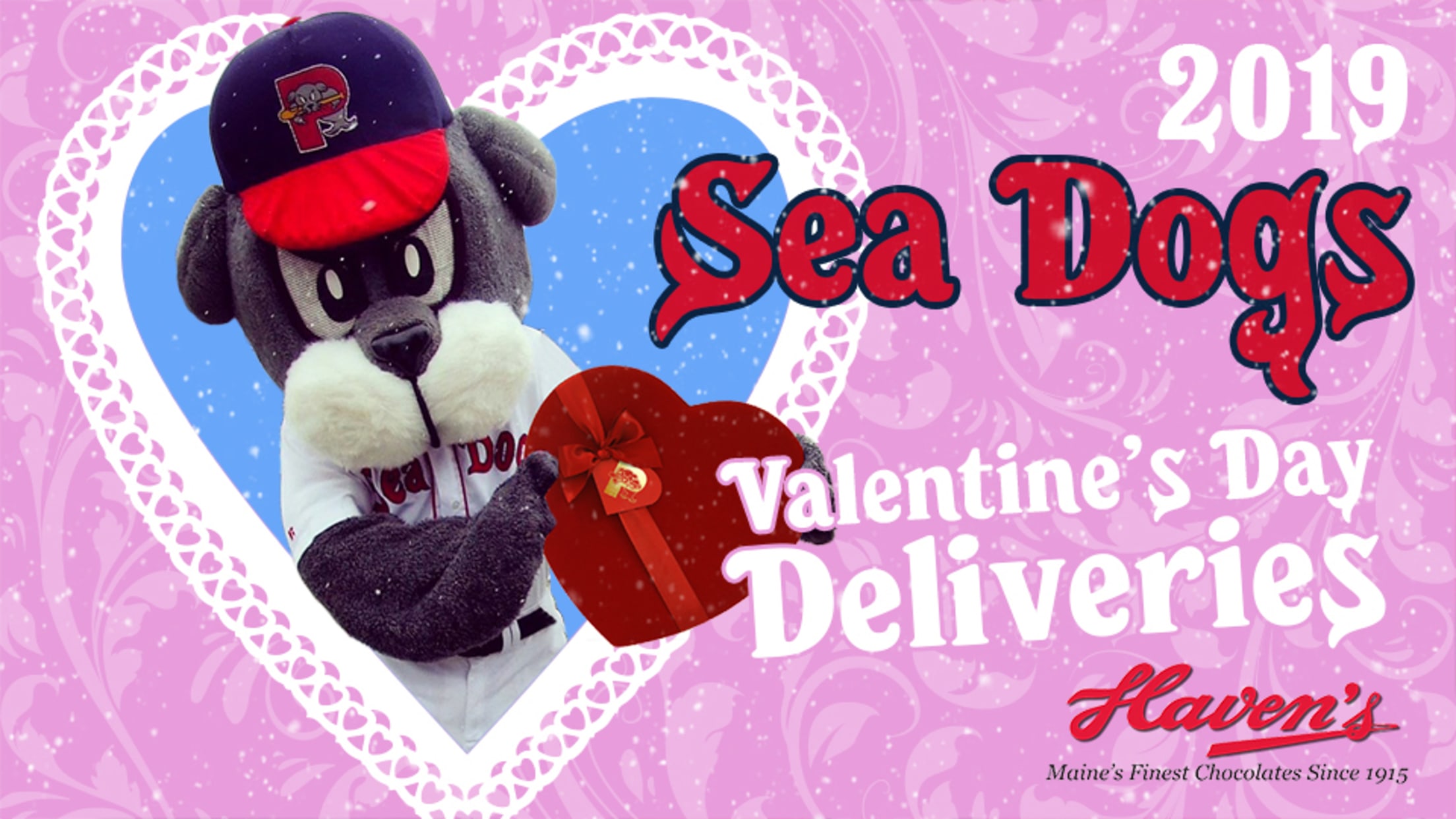 Sorry, 2019 Valentine's Day Packages are SOLD OUTMake this Valentine's Day one to remember by surprising your valentine with a special delivery from Slugger! Minor League Baseball's most lovable mascot, Slugger the Sea Dog, is available to surprise your special someone with flowers and more at their home, school, or
Sorry, 2019 Valentine's Day Packages are SOLD OUT
Make this Valentine's Day one to remember by surprising your valentine with a special delivery from Slugger! Minor League Baseball's most lovable mascot, Slugger the Sea Dog, is available to surprise your special someone with flowers and more at their home, school, or office.
Slugger the Sea Dog will visit your Valentine on Thursday, February 14, 2019. Slugger will present your valentine with:

A Dozen Red Roses

15 piece assorted box of chocolates hand made by Haven's Candies

A Sea Dogs Hat

Two Reserved Seat Tickets to Six Sea Dogs Games:

April 4 @ 6:00 PM (Opening Day)

April 18 @ 6:00 PM
May 26 1:00 PM

June 24 @ 7:00 PM

July 2 @ 7:00 PM
August 23 @ 7:00 PM
All deliveries will occur between 9:00 AM and 5:00 PM
Available within a 30 mile radius of Portland
Package Cost is $100.00
To order contact the Sea Dogs at 207-874-9300 or Email us at

[email protected]
Whether it's for your sweetheart, your child, or just a special person in your life, the Sea Dogs Valentine's Day package, will serve as a great way to celebrate this Valentine's Day. It's sure to be a moment they will never forget!
Packages are limited, order today!
Due to the number of deliveries
,
we are unable to accommodate specific time requests.