Portland Sea Dogs And Arcadia Team Up For "Dog Of The Day" Program 
Arcadia will be supporting adoptions of Maine's rescue, shelter, and humane society dogs this season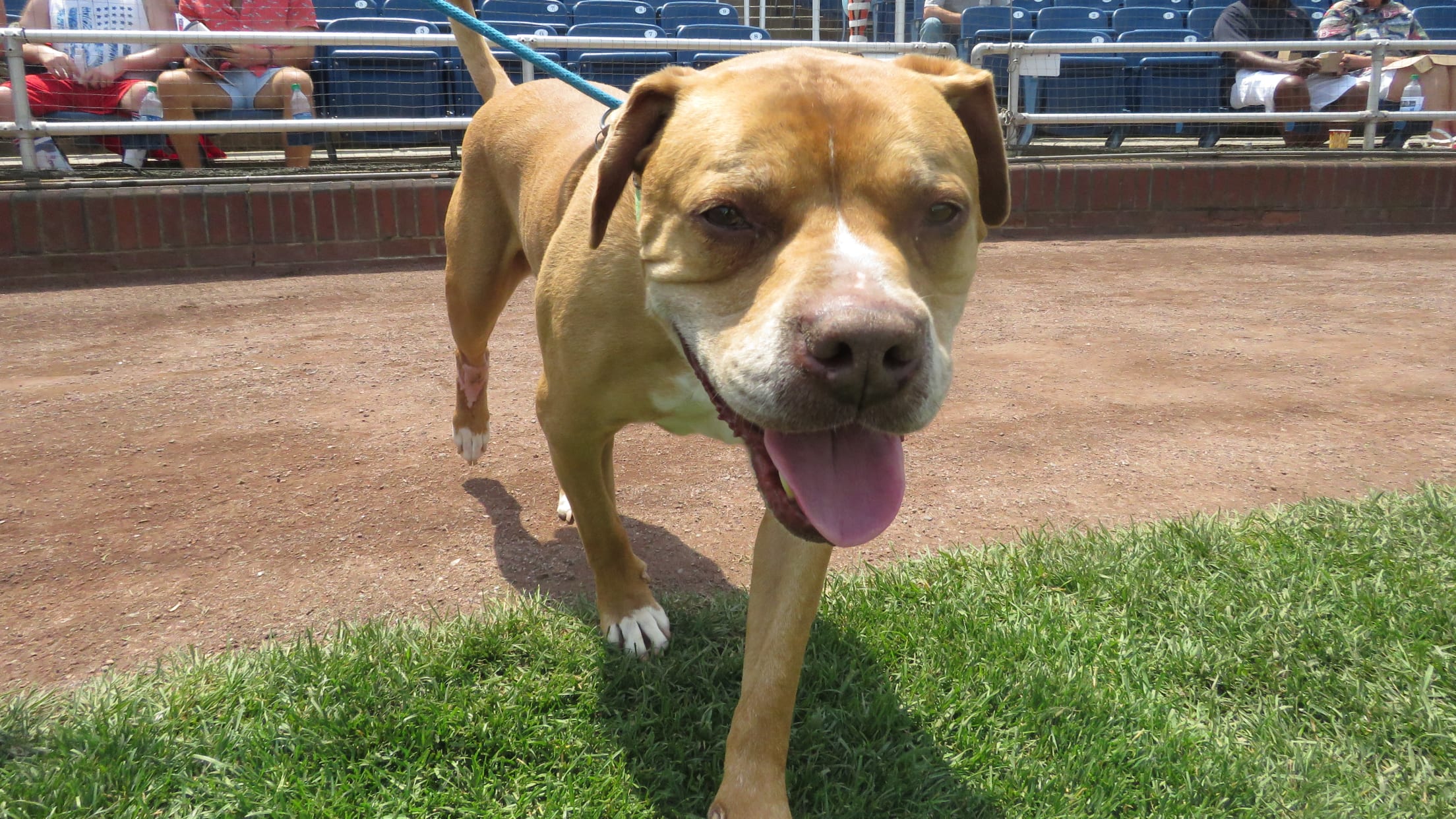 Portland, Maine --The Portland Sea Dogs are thrilled to announce today that Arcadia, a technology company that gives customers easy access to clean energy options for their homes, businesses, and communities, has joined as a 2021 Season Sponsor. As part of their sponsorship, they will be supporting a giveback program
Portland, Maine --The Portland Sea Dogs are thrilled to announce today that Arcadia, a technology company that gives customers easy access to clean energy options for their homes, businesses, and communities, has joined as a 2021 Season Sponsor. As part of their sponsorship, they will be supporting a giveback program titled "Dog of the Day" to facilitate the adoptions of Maine's rescue, shelter, and humane society dogs. New members who sign up for Arcadia with the code SEADOGS50 will also receive $50 toward their power bills.
The "Dog of the Day" program will take place at every Sunday home game this season, where Arcadia and the Sea Dogs will partner to showcase a dog that is up for adoption through a local shelter or humane society. The program will kick off this Sunday when the Sea Dogs host the New Hampshire Fisher Cats at 1:00 PM.
"The Sea Dogs are proud to partner with Arcadia to once again support the great work of animal shelters throughout the state of Maine," said Sea Dogs President & General Manager Geoff Iacuessa. "The program has a track record for finding forever homes for our four-legged friends. We look forward to another successful season thanks to our new partners at Arcadia."
"As a life-saving organization, the ARLGP greatly appreciates Arcadia's commitment to helping people – and pets – across our great state," said Jeana Roth, Director of Community Engagement at the ARLGP.
Arcadia helps Maine residents hit a home run every day by connecting them to local solar farms so that they can help create clean energy for their communities and save money on their power bills. Community solar programs, developed by states like Maine to encourage more renewable energy, provide residents, especially those who don't own their homes, many of the same benefits as installing solar panels on their roof — without any installation, change in utility company, or extra cost to sign up. Arcadia's mission around energy inclusion and giving back to local communities.
Come meet Arcadia and learn about community solar and their other smart energy services at this Sunday's game at Hadlock Field, where we profile our first "Dog of the Day". Arcadia is also offering new members a $50 credit on their power bills**. They'll be located* *to the right of the main gate inside the concourse at Hadlock Field. To learn more about Arcadia, please visit:* *https://www.arcadia.com**
#
About Portland Sea Dogs:
The Portland Sea Dogs are the Double-A Northeast League affiliate of the Boston Red Sox. In 28 seasons the Sea Dogs have welcomed over 10 million fans to Hadlock Field in Portland, Maine. The Sea Dogs have been awarded two of Minor League Baseball's most coveted awards, the John H. Johnson President's Trophy, Minor League Baseball's most prestigious award, and the Bob Freitas Award, which is presented by Baseball America for long-term success. The Sea Dogs' "Strike Out Cancer in Kids" program has raised over 5 million dollars for the Maine Children's Cancer Program. Over 300 Sea Dogs players have played in the Major Leagues including some of today's Red Sox stars including Xander Bogaerts, Rafael Devers, and Christian Vazquez. For more information on the Sea Dogs visit seadogs.com. Follow the Sea Dogs on Facebook, Twitter, and Instagram.
About Arcadia
Arcadia gives customers a simple, easy, and affordable way to choose renewable energy, connecting their homes and communities to the highest standards of clean energy. Founded in 2014, Arcadia's platform technology connects with utilities in every state, manages 4.5 terawatt-hours of residential energy demand, and is the largest manager of residential community solar subscribers in the US. Join us in achieving our vision of a 100% renewable energy future at www.arcadia.com.