Sea Dogs fall 14-6 in 10 innings
Pedro Castellanos hit two home runs in the loss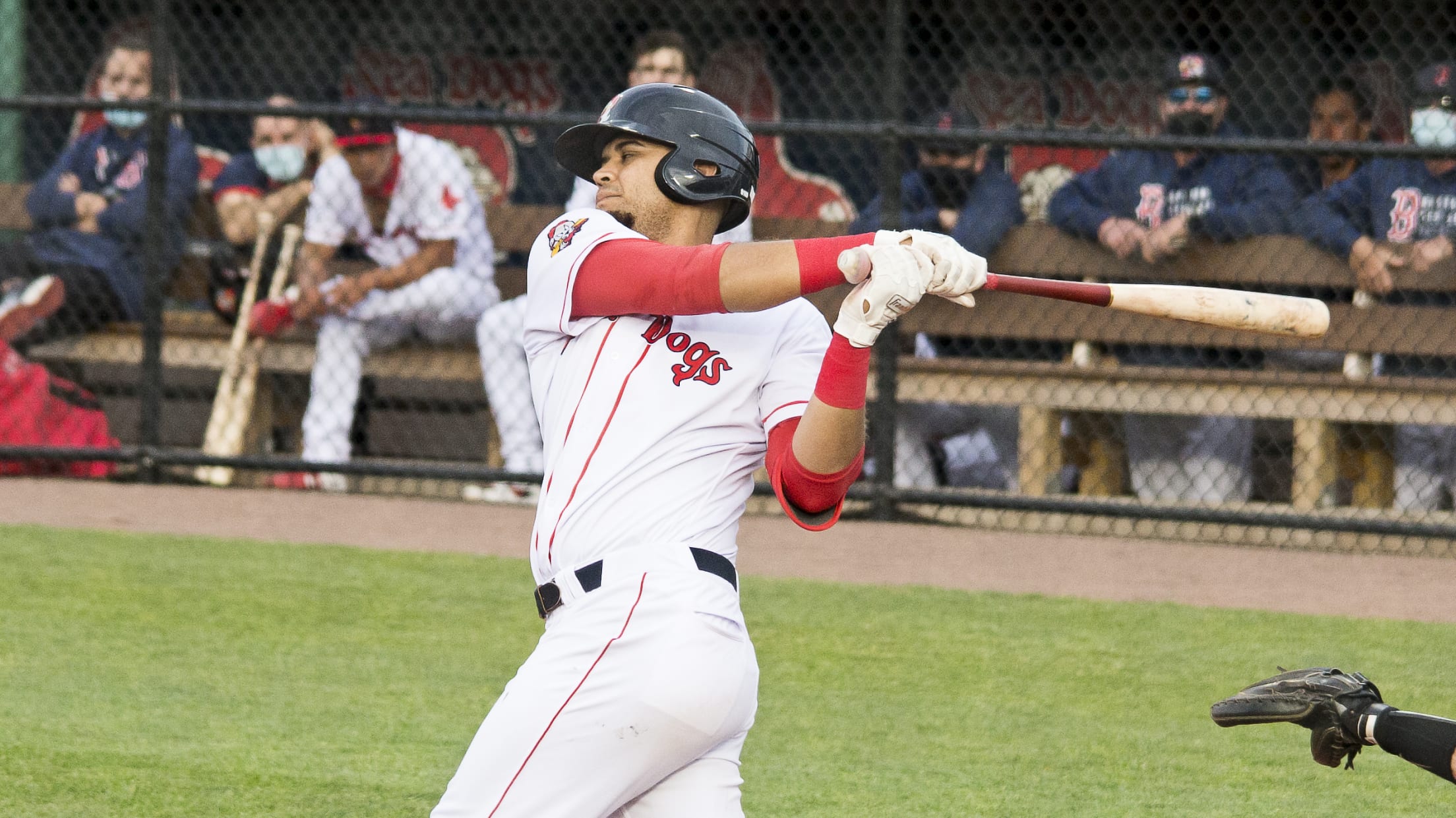 Portland, Maine- The New Hampshire Fisher Cats (12-21) exploded for eight runs in the top of the tenth inning to defeat the Portland Sea Dogs (20-14) 14-6 Friday night at Hadlock Field. The Sea Dogs took a 6-4 lead into the ninth inning. Northeast League saves leader Jose Adams blew
Portland, Maine- The New Hampshire Fisher Cats (12-21) exploded for eight runs in the top of the tenth inning to defeat the Portland Sea Dogs (20-14) 14-6 Friday night at Hadlock Field.
The Sea Dogs took a 6-4 lead into the ninth inning. Northeast League saves leader Jose Adams blew his first save opportunity of the season when New Hampshire tied the game on a Gabriel Moreno solo home run and an RBI single by Kevin Vincuna.
In the tenth, the Fisher Cats scored eight times on five hits and a Portland error off Portland reliver Matt Kent (4-1), who suffered his first loss of the season.
New Hampshire collected 20 hits on the night, four each from Moreno, LJ Talley, and Vicuna.
Prior to the Fisher Cats offensive explosion, it was the Sea Dogs doing damage. Portland hit three home runs, including two by Pedro Castellanos.
Castellanos hit his first home run in the bottom of the first to give the Sea Dogs a quick 1-0 lead.
After New Hampshire tied the game in the top of the second, Ronaldo Hernandez homered, his fourth of the year, as Portland took a 2-1 lead after two innings.
The Fisher Cats fought back with two more runs in the top of the third with RBI singles from LJ Talley and Kevin Vicuna to go on top 3-2.
In the bottom of the third inning, Hudson Potts collected his first hit as a member of the Red Sox organization. His single to centerfield drove in two runs giving Portland a 4-3 lead.
Castellanos connected for his second home run of the game and sixth of the season in the fifth inning, a two-run homer to left field as Portland extended their lead to 6-3.
Mike Ellenbest (1-2) earned the win pitching two scoreless innings with five strikeouts.
Hernandez had a team-high three hits for the Sea Dogs.
The Sea Dogs and Fisher Cats will play game five of the series Saturday night at 6:00 PM. The Sea Dogs have not yet announced a starter for the game. Righty Johnny Barbato (0-0, 3.38) will take the mound for the Fisher Cats. Radio coverage on the WPEI Sea Dogs Radio Network, built by General Dynamics/ Bath Iron Works, begins at 5:45 PM. The game is also available on MiLB.TV.