Sea Dogs mourn the passing of former manager Ron Johnson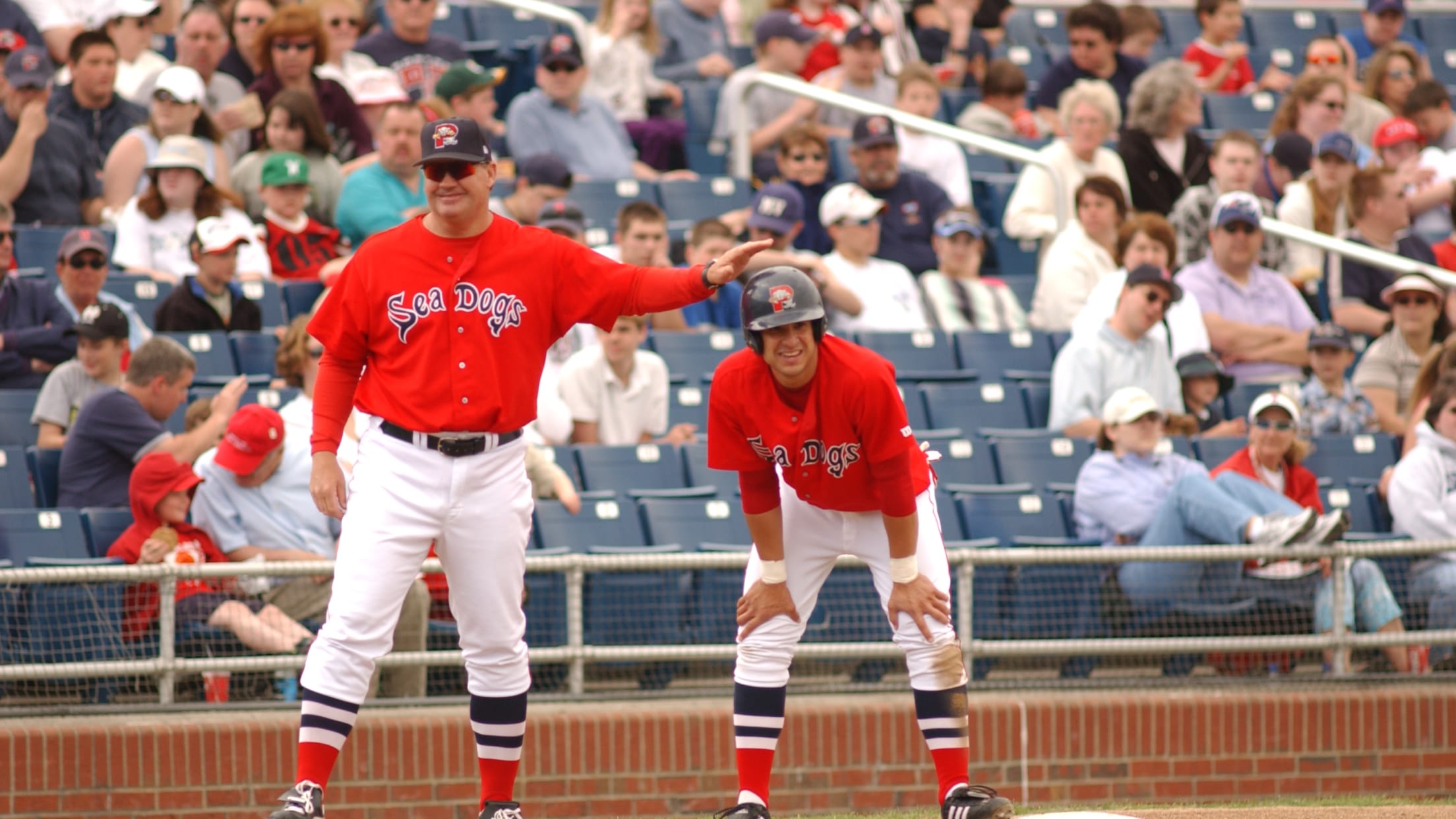 Portland, Maine- The Portland Sea Dogs are deeply saddened to hear of the passing of former Sea Dogs manager Ron Johnson. The Sea Dogs extend our heartfelt condolences to his family. Johnson passed away on Tuesday, January 26th from complications from COVID-19. He was 64. Johnson served as Portland's first
Portland, Maine- The Portland Sea Dogs are deeply saddened to hear of the passing of former Sea Dogs manager Ron Johnson. The Sea Dogs extend our heartfelt condolences to his family. Johnson passed away on Tuesday, January 26th from complications from COVID-19. He was 64.
Johnson served as Portland's first manager as an affiliate of the Boston Red Sox from 2003 to 2004, compiling a 141-143 record. Johnson was part of the Red Sox organization for over a decade where he also managed Single-A Sarasota (2000-2001), Double-A Trenton (2002), and Triple-A Pawtucket (2005-2009). In 2010 and 2011, he served as the Boston Red Sox first base coach under manager Terry Francona.
In addition to the Red Sox, Johnson has coached in the Royals and Orioles organizations including seven seasons with Baltimore's Triple-A team in Norfolk, where he is the winningest manager in franchise history and was honored as the 2015 International League Manager of the Year. Johnson has served as a minor league manager for 25 years and has compiled a career record of 1,752-1,770.
Johnson was drafted by the Kansas City Royals in the 24th round of the 1978 draft. He spent parts of three seasons in the major leagues with Kansas City (1982-1983) and Montreal (1984).
Johnson is survived by his wife, Daphne, and five children.
A statement from GM Brian O'Halloran regarding the passing of Ron Johnson: pic.twitter.com/OfIuMNDJJi

— Red Sox (@RedSox) January 26, 2021
We are saddened to learn of the passing of longtime manager Ron Johnson.

Ron was a member of the Royals, Red Sox and Orioles organizations. He will be greatly missed.https://t.co/LiFYJWduPA pic.twitter.com/PoMAUMbcMW

— Minor League Baseball (@MiLB) January 26, 2021
Ron Johnson was as affable, jovial, and positive a baseball man as you could imagine.

With both the Pawtucket Red Sox and Boston Red Sox, his knowledge and personality contributed to this era of championships.

Rest In Peace, RJ. A wonderful man, and a champion of baseball. 🙏 pic.twitter.com/OcjmRD22Qo

— PawSox (@PawSox) January 26, 2021
Going through some of our @ABC6 archives, it was pretty clear Ron Johnson had a great personality & took it with him to the manager's office at McCoy Stadium for the @PawSox every day.

Here are just a few good memories to remember him by. RIP. pic.twitter.com/NTCY1WMlEl

— Nick Coit (@NCoitABC6) January 26, 2021