Sea Dogs welcome 11 millionth fan
William Cashman from Freeport is the 11 Millionth Fan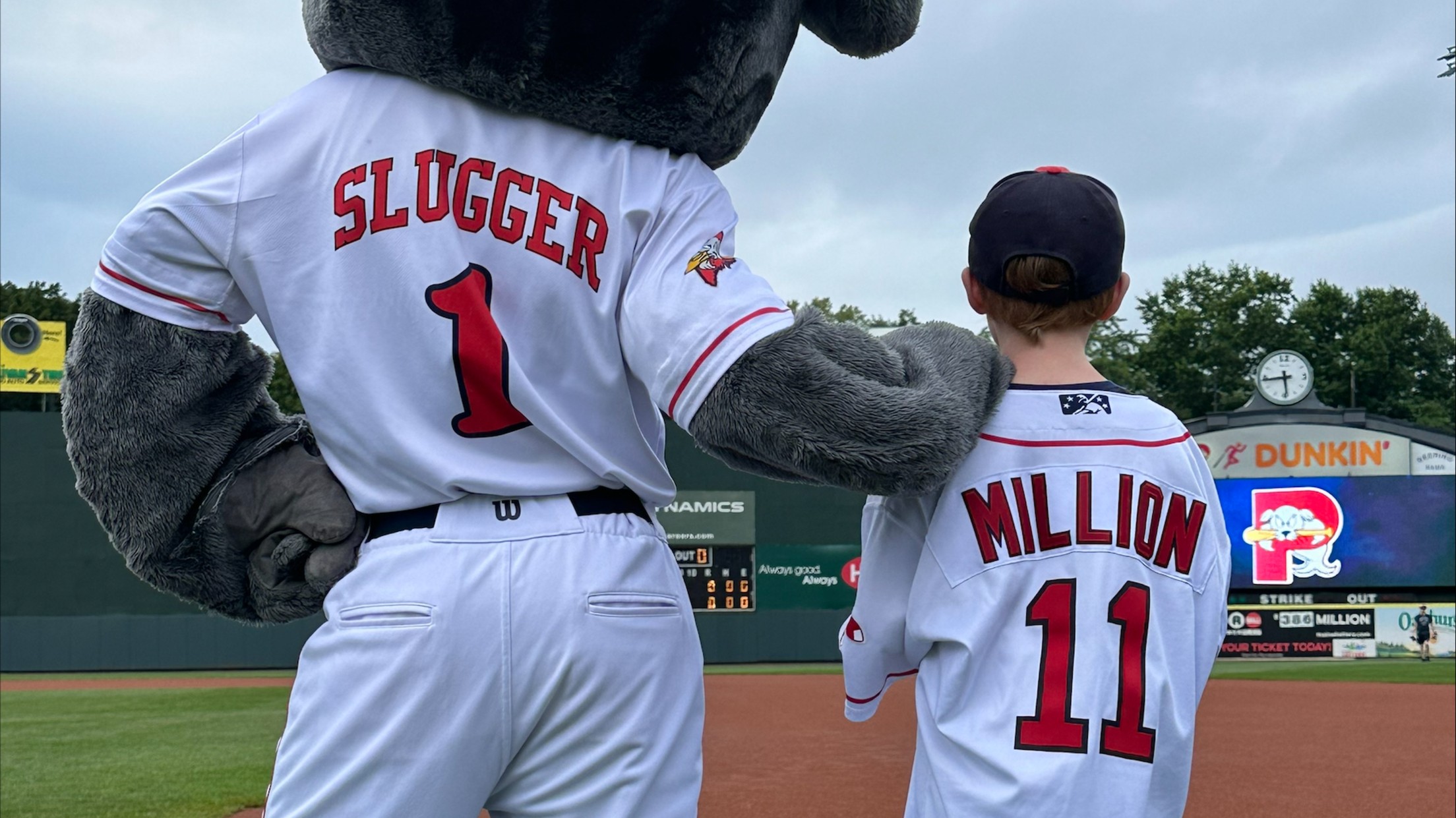 Portland, Maine- The Portland Sea Dogs, Double-A affiliate of the Boston Red Sox, welcomed the 11 millionth fan in franchise history Tuesday night as the Sea Dogs hosted the Somerset Patriots. William Cashman, seven years-old from Freeport, Maine was the lucky fan, who was attending the game with his parents
Portland, Maine- The Portland Sea Dogs, Double-A affiliate of the Boston Red Sox, welcomed the 11 millionth fan in franchise history Tuesday night as the Sea Dogs hosted the Somerset Patriots. William Cashman, seven years-old from Freeport, Maine was the lucky fan, who was attending the game with his parents Andy and Emily Cashman.
Sea Dogs' Vice President/ Communications & Fan Experience Chris Cameron and Slugger greeted Cashman at the turnstile at 5:41 PM. Cashman and his family received a Sea Dogs prize package that included a special 11 millionth fan Sea Dogs jersey and an assortment of items and gift cards provided by various Sea Dogs' partners. Cashman also threw out the ceremonial first pitch prior to the game.
Entering Tuesday's game, the Sea Dogs were just 3,213 fans away from the milestone. Through 55 openings this season the Sea Dogs have welcomed 344,905 fans to Hadlock Field, an average of 6,271 per game including 18 sellouts. The Sea Dogs' average of 6,271 fans per game ranks third in the Eastern League, third in Double-A baseball, and 16th out of the 120 Minor League Baseball teams across the country.
"We play in one of the smallest markets in Minor League Baseball," stated Sea Dogs President & General Manager Geoff Iacuessa. "The fact that we are consistently ranked among the league's attendance leaders is a testament to that outstanding support that we have received from the Portland community and the tireless efforts of our staff whose efforts create a memorable fan experience."
The 2023 season is the 30th season of play for the Sea Dogs. In the team's first season in 1994, the Sea Dogs established a new Eastern League record in attendance as 375,197 fans made their way to Hadlock Field.
Sea Dogs tickets remain affordable for families with ticket prices ranging from $8 to $13 for tickets purchased in advance. Day of game prices increase by $2.00. Tickets are available for all remaining 2023 Sea Dogs home games. Tickets can be purchased at the Hadlock Field ticket office, online at seadogs.com, or by phone at 207-879-9500. The Sea Dogs 2023 season concludes on Sunday, September 17th.