Sea Dogs well represented at Olympics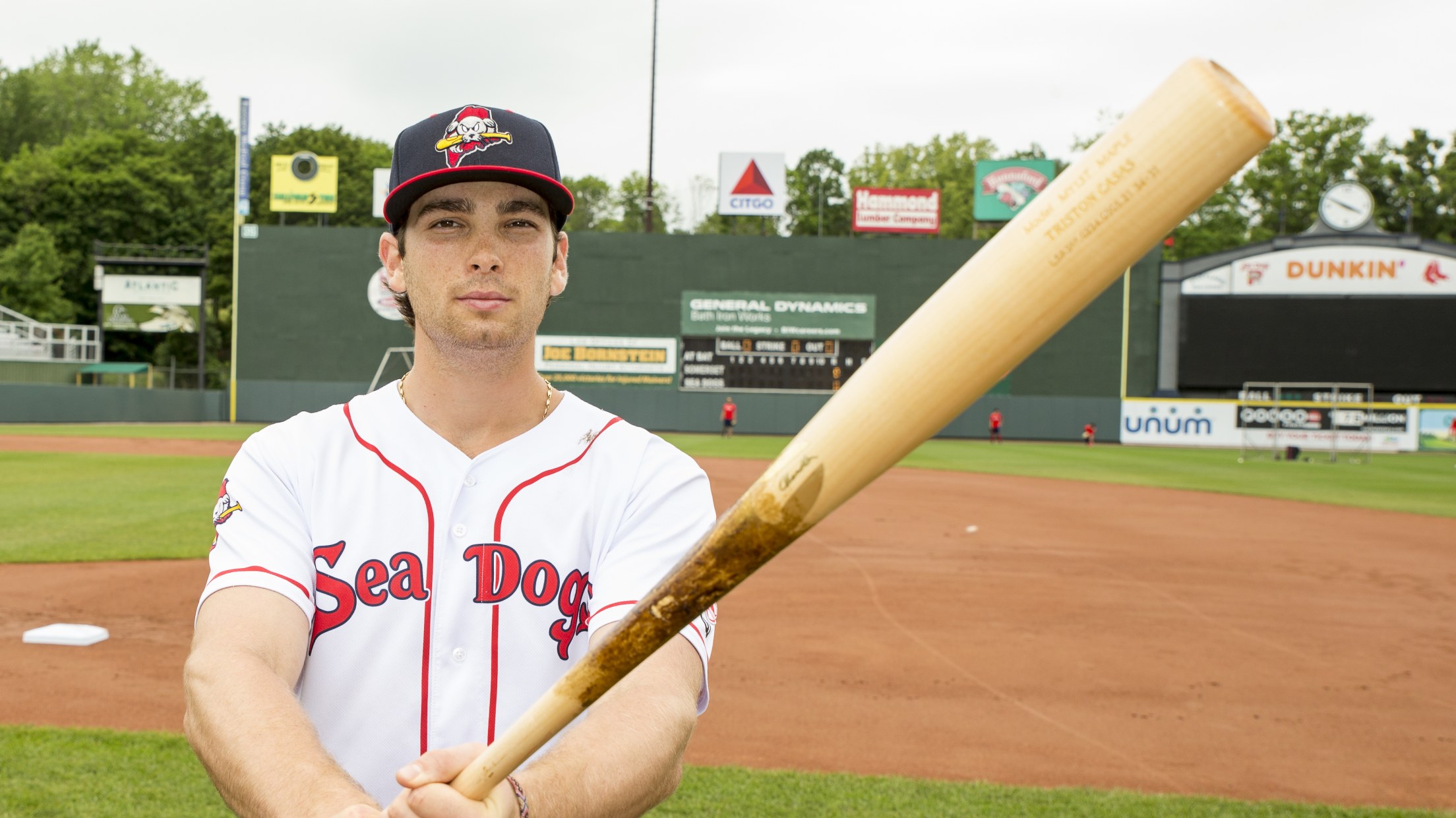 Portland, Maine- The Portland Sea Dogs will be well represented at the Olympic Games as four current Sea Dogs and eight former Sea Dogs will be participating in the games in Tokyo including four for Team USA. Current Sea Dogs headed to the Olympic Games include Red Sox top prospect
Portland, Maine- The Portland Sea Dogs will be well represented at the Olympic Games as four current Sea Dogs and eight former Sea Dogs will be participating in the games in Tokyo including four for Team USA.
Current Sea Dogs headed to the Olympic Games include Red Sox top prospect Triston Casas and Joey Meneses, Ronaldi Baldwin, and Denyi Reyes.
Casas, the Sea Dogs' first baseman will play for Team USA. He will be joined by former Sea Dogs catcher Tim Federowicz and infielder Jack Lopez. While former Sea Dogs Manager Darren Fenster will serve as the third base coach for Team USA.
The 21-year-old Casas has appeared in 43 games for the Sea Dogs through July 11th, hitting .269 with four home runs and 26 RBI. Casas missed nearly two weeks of the season as he played for Team USA and hit .400 over four games to help them qualify for the Olympics. Olympics-bound Casas rising, right on track
Federowicz was with the Sea Dogs in 2011, when he was traded as part of a three-team deal that sent him to the Dodgers and the Red Sox received Erik Bedard and Josh Fields from the Mariners. Federowicz has appeared in 443 Major League games over eight years with six organizations.
Lopez opened the 2021 season with the Sea Dogs. He appeared in five games for the Sea Dogs hitting .421 and hit a grand slam on May 7th. He was promoted to Triple-A Worcester on May 11th.
Darren Fenster managed the Sea Dogs in 2018 where he compiled a 63-76 record. Fenster is currently the Red Sox Minor League Outfield and Baserunning Coordinator.
Team USA will report to Cary, N.C. for training camp on July 16. The team will open its Olympic schedule in Tokyo against Israel on Friday, July 30, at 7 p.m. JST (6 a.m. EDT). They will then face Korea on Saturday, July 31 before entering into bracket play.
The team that will bring home Olympic gold #ForGlory🇺🇸

See you in #Tokyo2020: https://t.co/L9ApiIgXxK pic.twitter.com/51LEnyte85

— USA Baseball (@USABaseball) July 2, 2021
Team Mexico
Sea Dogs outfielder Joey Meneses will play for Team Mexico. Joining Meneses will be former Sea Dogs Teddy Stankiewicz, Adrian Gonzalez, and Ali Solis.
Through July 11th, Meneses appeared in 47 games for the Sea Dogs where he hit .303 with nine home runs. He leads the team in RBI (42), Slugging Percentage (.584), OPS (.931), hits (54), and doubles (42).
Stankiewicz pitched for the Sea Dogs from 2016-2018, he was an Eastern League All-Star in 2017.
Adrian Gonzalez, a member of the Sea Dogs Hall of Fame, played 138 games for the Sea Dogs in 2002, where he hit .266 with 17 home runs and 96 RBI. He had a 15-year Major League career where he was a five-time Major League Baseball All-Star and recipient of four Gold Glove awards.
Catcher Ali Solis appeared in 20 games for the Sea Dogs in 2016. Solis played in 16 big leagues with Padres and Rays.
🚨 OFICIAL: Te presentamos a los 24 peloteros que buscarán la gloria en #Tokio2020 🇲🇽 #NovenaMéxicohttps://t.co/Gg7vtDQIRB pic.twitter.com/Pxq8ECr0Fu

— Novena México 🇲🇽⚾ (@MexicoBeis) July 8, 2021
Team Dominican Republic
Catcher Roldani Baldwin and pitcher Denyi Reyes will join former Sea Dogs' outfielder Johan Mieses on the Dominican Republic team.
Through July 11th, Baldwin has appeared in 27 games for the Sea Dogs this season, hitting .256.
Reyes is in his second season with the Sea Dogs. In 13 games this season, he has produced a 3-1 record with a 2.90 ERA.
Mieses opened the 2021 season with the Sea Dogs. He blasted 11 home runs in 23 games for Portland before being promoted to Triple-A Worcester on June 2nd.
Former Sea Dogs catcher Ryan Lavarnway will play for Team Israel. Lavarnway was with the Sea Dogs from 2010-2011. He has appeared in 160 Major League games over ten seasons.
Olympic Games
Baseball is making its return to the Olympics for the first time since 2008.
Four of the six teams that qualified for the games feature at least one Sea Dogs connection. Japan and Korea are the only teams without a current or former Sea Dog on the roster.
Team USA won a gold medal at the Seoul 1988 Olympic Games as a demonstration sport and then at the Sydney 2000 Olympic Games. The team also won two bronze medals at the Atlanta 1996 and Beijing 2008 Olympic Games.