New mindset guides Flying Squirrels infielder Jonah Arenado in turnaround season
After a difficult 2018 campaign, Arenado became an Eastern League All-Star for Richmond in 2019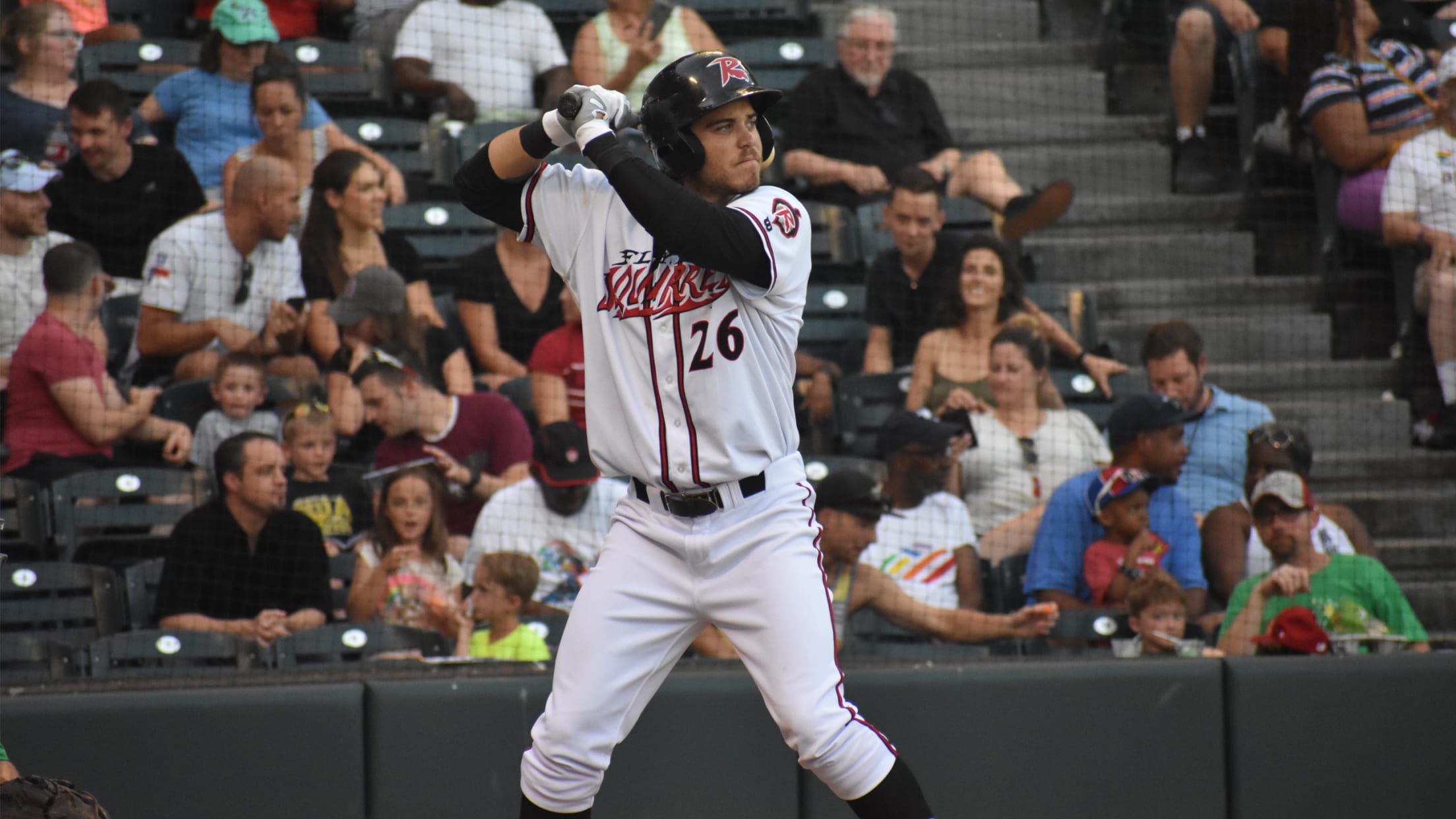 Jonah Arenado hit .200 in 102 games with the Flying Squirrels in 2018. In 2019, he was named an Eastern League All-Star. (Real Life Studios)
Originally published in Issue No. 9 of The NutshellThe game of baseball wasn't fun for Flying Squirrels infielder Jonah Arenado in 2018.The 24-year-old battled through 102 games in his first year at the Double-A level, hitting career-worst .200 after working through an injury that saw him miss more than a month."Baseball's
Originally published in Issue No. 9 of The Nutshell
The game of baseball wasn't fun for Flying Squirrels infielder Jonah Arenado in 2018.
The 24-year-old battled through 102 games in his first year at the Double-A level, hitting career-worst .200 after working through an injury that saw him miss more than a month.
"Baseball's never fun when you're struggling," Arenado said. "I'm blessed to go out and play baseball, but when you're in a slump, it's hard to see the light at the end of the tunnel."
During the offseason, Arenado refined his approach and his mindset en route to a renaissance with Richmond in 2019. After leading the team in average (.286) and doubles (11) in the first half of the year, he earned the first All-Star selection of his career. Through 102 games this year, he leads the team and is tied for ninth among Giants' minor-leaguers with 82 hits - topping the 68 hits he had all of last year.
The All-Star recognition meant a lot to him, not just because it meant an opportunity to play in front of a record-breaking, sold-out crowd at The Diamond for the Eastern League All-Star Game, but also because it validated his work during the offseason. "It means a lot to show myself that I belong here and I can play with these guys," Arenado said. "I've always felt like I'm a hard worker. When hard work doesn't pay off, you kind of think 'well, what else can I do?' So, to go get rewarded and get some results, it's reassuring to know I'm doing the right things to put myself in that position. After last year, to come back and change things around, it's definitely exciting."
Arenado's biggest focus during the offseason was to become more consistent, both on the field and emotionally off the field. He wanted to change his mindset to be more carefree and not stress as much as he'd done in the past. The goal is to stay even-keeled and stick with the same routine every day regardless of the performance on the field.
His routine includes certain drills in the batting cage like underhand flips and working on hitting the ball the opposite way during batting practice on the field. He likes to make and drink a protein shake around the same time each day before relaxing a bit and reading before the game.
"There's a couple of books that I like that talk about the mental side [of baseball]," Arenado said. "I read Bible verses before every game and that gives me a little bit more peace. I just try to go out and do my thing."
When need be, Arenado turns to former San Francisco Giants minor-league and current mental skills coach Derin McMains for guidance and advice on how to deal with failure.
"I think there are people that are more mentally strong that I am, that can deal with failures a little better," Arenado said. "For me personally, I struggle with that and it's always been a problem of mine. So, I try to have a strategy and when I need to talk to [McMains] he's always there and helps me out a lot."
In addition to McMains, Areando also looks to his brother Nolan Arenado, an All-Star third baseman for the Colorado Rockies, his cousin Josh Fuentes, an infielder for the Rockies who made his Major League debut earlier this year, and close friend Trayce Thompson, who's spent time with the Chicago White Sox, Los Angeles Dodgers and Oakland Athletics and is playing in the Cleveland Indians organization.
From them, he's learned to appreciate that he wasn't alone in his struggles - even the best players in the world go hitless for a few games, he said.
"You can't control [failure]," Jonah Arenado said. You hit a lineout - you did everything right - but you hit it right at someone and you're 0-for-1. And then you hit another hard ground ball - you're 0-for-2. Then, let's say the third at-bat, the umpire makes a bad call and you're 0-for-3. Sometimes you get unlucky and sometimes it just doesn't go out the way to want it. Sometimes you get those bloopers and it works out."